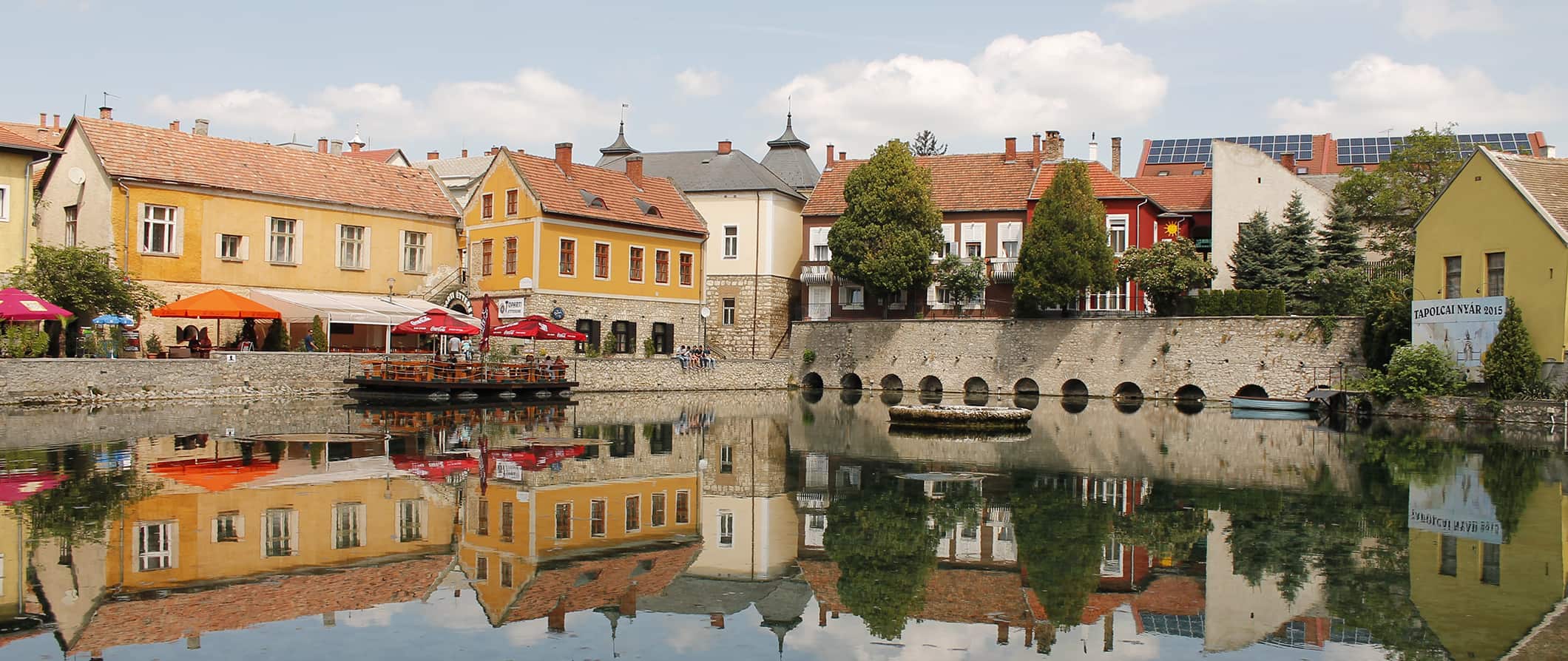 While most people only visit the capital of Budapest, backpacking and traverling around Hungary is an under-appreciated gem.
Visiting Hungary offers great value, beautiful landscapes, rich history, and hearty food. You'll find fewer crowds, cheap prices, beautiful national parks, warm people, and historic city centers.
It's one of my favorite places to explore in Europe.
It's so underappreciated. "Go to Budapest," everyone says! Not enough people tell you what to do outside Budapest!
Get out of the capital, see the country, and wander off the beaten path. It always surprises me that for a country in the middle of Europe, so few people actually bother to see it!
This travel guide to Hungry will help you backpack or visit the country on a budget, tell you things to see and do, and help you plan an epic trip!
Top 5 Things to See and Do in Hungary
1. Budapest
With its cheap accommodations, multitude of thermal baths, castles, and ruin bars, Budapest is always a big hit with travelers. Enjoy lots to do, cheap food, and a lively atmosphere. It's one of my favorite cities in the world.
2. Visit the Necropolis in Pécs
Located just a couple hours from Budapest, this UNESCO World Heritage site dates back to the 4th century. It's the largest necropolis in Europe, with several burial chambers open to the public, including multi-level chambers. Admission is 1,700 HUF ($6 USD).
3. Soak in the largest thermal lake in the world
Hévíz is located near Lake Balaton and is home to the largest thermal lake in the world. There isn't much to the town beyond this, but it makes for a neat day trip if you're in the area! Single entry tickets for a soak in the lake are 2,400 HUF ($9 USD) for three hours, and there are a range of spa services available.
4. Hike Gulács Hill
This inactive volcano stands around 400m high and makes for a great hike. The path is rugged and often covered in dense forest or fallen trees, so it's not overly ideal for children. You'll get some stunning views of the entire area, however, and it's only a 2-mile (3-kilometer) trek. It makes for a great day trip from Budapest!
5. Take a trip to Eger
Tucked away in Northern Hungary, this town is known for its historic castle, stunning Baroque and architecture and Turkish remains, thermal baths, and the best red wine in the country. You can buy wine directly from those who make it, so this is a great place for souvenirs (or to stock up for yourself!).
Other Things to See and Do in Hungary
1. Dance at the Sziget Music Festival
The Sziget Music Festival is one of the largest music festivals in Europe. It takes place every August for one week on Margaret Island in Budapest, right on the Danube River. Because of its size and international popularity, tourists and locals alike flock to Budapest to take in the scene. With over 1,000 performances, there is something for most tastes! You can book tickets online although it rarely sells out so you will be able to pay as you enter but be warned that the queues can get pretty crazy. I'd recommend booking online to avoid the wait. Prices start from 24,000 HUF ($85 USD) for a one day pass.
2. Find peace at Lake Balaton
Lake Balaton is the biggest freshwater lake in Central Europe and is known affectionately as the Hungarian inner sea. It is a popular tourist destination both for visitors and nationals thanks to its beaches and volcanic hills. The lake and its surrounding villages are quaint and make for great day trips. In Tihany, you will find the famous Benedictine Abbey, one of the most popular tourist spots around, with an entrance fee of 1,200 HUF ($4.50 USD). Over towards the north of the lake is the wine-growing region, the wetlands, and some epic hiking trails. For those looking for more relaxation, you'll find over 1,000 hot springs famed for their medicinal properties. One of the most popular is Héviz Lake which also offers visitors a whole range of different spa treatments. Admission to the Thermal Lake costs 2,400 HUF ($9 USD) for three hours, 2,600 HUF ($9.50 USD) for four hours, or 3,700 HUF ($13.50 USD) for the day. Treatments start from 2,100 HUF ($7.50 USD) for a 30-minute massage.
4. Cruise along the Danube bend
Towns dot the banks of the Danube, the river running through the entire country, and you can visit some of them by taking a boat cruise down the river. You can even head to Germany if you have more time to explore. Expect to pay around 22,000 HUF ($80 USD) for a full day cruise on a nice boat including lunch. If you just want to take a ride down the river you can book a seat on one of the larger boats that only cost 4,000 HUF ($14.50 USD) for a 4-hour round trip.
5. People watch at a ruin pub
The hipster culture is alive and well in Hungary, especially in Budapest where ruin pubs have overrun the town. I didn't find these underground bars until my second visit to Budapest, and now I go whenever I visit. These eclectic bars are scattered across Budapest's old Jewish quarter, which was left to rot after WWII, in the ruins of abandoned buildings. There are more and more popping up all the time with each having its own character. Make a list and try to hit them all.
6. Sample local flavors
Hungarian cuisine is surprisingly delicious and hearty. The most well-known dish is Gulyás (goulash) which is a soup containing chunks of beef, potatoes, and vegetables, plus plenty of paprika (one of the country's largest exports). If you're looking for something sweeter, try a langos. This fried dough is topped with sweet (or savory) condiments and will keep you full for days. Share with a friend – your stomach will thank you! For those of you looking to sample something a little different try Halászlé, otherwise known as fisherman's soup. The fish is generally freshwater fish caught from the river and the soup is prepared outside over a fire. The whole process takes several hours as the fish broth is made completely from scratch.
7. Admire the National Gallery
Located in the Royal Palace, the National Gallery is home to works from prominent Hungarian and European artists. There are a lot of treasures here: besides the paintings and sculptures, you can see a collection of altarpieces from the 1400s and tour the building's dome. It's not a huge gallery, so you only need a few hours to take it in. Admission to the gallery is 1,800 HUF ($7 USD) per person and an audio guide is 800 HUF ($3 USD).
8. Go birdwatching
Hungary is home to a surprising number of bird species. Hot spots for birding are Hortobágy, Lake Ferto, Kiskunság, Lake Tisza, Bükk and the Zemplén Mountains. In these places, you will have a fair chance of seeing Great Bustards, Sakers, Imperial Eagles, Pygmy Cormorants, Woodpeckers, Eagles, and even Ural Owls. There are several companies who can arrange small group trips to these places and they often combine them with other activities like wine tasting. Tours aren't cheap, though.
9. Visit the House of Terror museum
Hungary is infamous for the brutality of its leaders under the Nazi and Soviet regimes. This building is both a museum and a memorial paying homage to the thousands of people who were tortured and brutally killed here. It's not a light way to spend your afternoon, but you'll get some insight into Hungary's complex history. Adult admission is 3,000 HUF ($11 USD) and the museum is closed every Monday.
10. Cycle the countryside
There are over 1,243 miles (2,000 kilometers) of cycling paths in the Hungarian countryside (and 125 meters/200 kilometers in Budapest as well). Lake Balaton has a popular cycling route that runs all the way around its 125-meter/200-kilometer perimeter, and for those looking to go a bit further afield on a multi-day excursion, the paths in Hungary also connect with routes in Germany and Austria. The routs are easy to navigate although if you prefer to take a guided tour there are plenty available. A one day guided tour will cost anything from 22,220 HUF ($80 USD) to 55,550 HUF ($200 USD) a day per person. If you are traveling with a bicycle it can be transported by train within Hungary.
11. Tengerszem Nature Preserve
This was once a stone mine operation, but it closed in 1907. Nature has slowly reclaimed the area, with water filling the massive gorge. It was declared the most beautiful area in all of Hungary in 2011, making it a very unique, stunning location to spend the day. You will be truly amazed at the sheer amount of wildlife in the area thanks to its protected status.
12. Soak in the baths
Whether you're relaxing in the famous Szechenyi Baths in Budapest or checking out a small hot pool in the countryside, you can't leave Hungary without partaking in this local pastime. Weekday admission is around 5,800 HUF ($21 USD) per person, with prices rising slightly on the weekend.
13. Visit the Royal Palace (Buda Castle)
They call it a castle, but it's more of a palace complex than anything else. Though it was originally constructed in the 13th century, the huge Baroque complex you see today was built between 1749 and 1769. The palace's days of being a luxurious living space ended in World War II, though, when Nazi (and then Russian) troops looted it. Today, it's home to a collection of museums. Beneath the castle, there is a labyrinth that tourists were once free to wander however it's now closed (which is too bad because it was really neat!).
14. Visit the Great Market Hall in Budapest
At the head of Vaci Utca, the kitschy shopping street in town is the Great Market Hall. Built in 1897, this is the oldest and largest indoor market in the country. Its incredible exterior also covered in the same ceramic tiles as are on the roof of Matthias Church on the top of Buda Hill. Walk aisle to aisle and check out the local product, favorite spices like paprika, and food stalls. This is a great place to people watch, have lunch at a vendor upstairs, or pick up souvenirs. Food tours are also available at 11am every Saturday and at a cost around 7,000 HUF ($25 USD). The market is open Monday to Saturday from 6am closing at 5pm Monday, 3pm Saturday, and 6pm every other day.
15. Soak in the Cave Bath
If you enjoy spas and are in need of a bit of pampering The Cave Bath at Miskolc-Tapolca is a must. Located within a natural cave system the water is rich in natural minerals and is said to contain healing properties. As it is a thermal spa the water sits at a toasty 86°F (30°C). There are several different pools as well as reasonably priced spa treatments available. The baths are open year round except January. Admission starts at 2,050 HUF ($7.50 USD) for a 4-hour time limit. A student discount is available, and if you have a Hungary or Miskolc Pass Card you can get a 10% discount on entrance and all spa services.
16. Attend the Busójárás festival
This slightly scary festival happens annually in the lead up to Ash Wednesday in the town of Mohács. During this time the local people will parade through the town dressed in traditional clothing and wearing demonic face masks. No one is 100% certain where the tradition comes from as there are two very different stories, so it really depends on who you ask. One story is that it comes from an attempt to frighten off the Ottoman invaders. The other is that it is part of a pagan tradition to frighten away the winter. Either way, it is a really interesting festival to witness. The dates of the festival change each year to coincide with Easter.
17. Tour a wine region
If you are a wine fan, the region of Eger is where you will find the country's best wines. There are a large number of Vineyards here where you can take a tour as well as sample and buy the wine. A private wine tour and tasting can cost upwards of 60,000 HUF ($225 USD) so if you are on a tight budget keep an eye out for special wine tasting evenings. You can tour the cellars and enjoy an evening of traditional festivities, with plenty of wine to sample! Two of the most popular wineries to visit are the Gál Tibor winery and Bolyki Pincészet.
18. Explore the Caves of Aggtelek Karst
The Caves of Aggtelek Karst are part of a National Park, one of the only UNESCO World Heritage Sites in the country. There are 712 caves spread out over 138,000 acres that runs along the border of Hungary and Slovakia. The site is made up of seven components with five in Hungary and two in neighboring Slovakia. Within the caves, you can see some of the largest stalactites and stalagmites in Europe. You can also book a tour that will take you across the border to see the caves in Slovakia. To enter the caves, you have to do so as part of a guided tour! Admission is from 2,200 HUF ($8 USD). For more information on tour times check the official website.
19. Go hiking in Hortobágy National Park
Located in the eastern part of Hungary, this is the largest protected landscape in the country. The park was created in the 1970s and became a World Heritage Site in 1999. The grassy plains (also known as a steppe) is home to all sorts of domestic animals, including cattle, horses, and water buffalo all tended to by traditional herdsmen. Some of the rarest animal breeds can be found here, and the landscapes are incredibly stunning, making this a great place to get off the beaten path.
20. See the Bokod Floating Houses
Bokod and Oroszlány are two towns located around 80 kilometers outside Budapest. The towns are home to a collection of cottages and cabins that line the coast, built on stilts over Lake Bokodi. The cabins and cottages are popular with the locals in the summer months, though there are some fishermen who will spend time here in the winter as well as the lake is famous for almost never freezing (even though Hungary has some cold winters).
21. Visit the Hungarian Versailles
Eszterháza is a vast palace located near the border with Austria and is often considered the Hungarian version of France's Versailles. Constructed in the late Baroque style, the palace was built throughout the 18th century after being commissioned by Prince Nikolaus Esterházy, who wanted a palatial getaway for his hunting expeditions. There are 126 rooms in the palace, and the library is home to over 22,000 books. Daily tours are available in English at 1pm if you want to see this decadent getaway with your own eyes. The palace is open Tuesday-Sunday from 9am-5pm and admission is 2,000 HUF ($7.50 USD).
Hungary Travel Costs
Accommodation – Hostels are incredibly affordable, starting around 2,500 HUF ($9 USD) per night for a dorm room. Private rooms can be found for as little as 5,500 HUF ($20 USD) per night. Free WiFi is common, and a few hostels also offer free breakfast. Most hostels have kitchens, too, if you plan on cooking your own meals. Campsites can be found around the country, costing a few thousand forints per night for a basic plot without electricity.
Budget hotels can be found for as little as 6,000 HUF ($22 USD) per night. For a double room with WiFi and free breakfast, expect to pay closer to 10,000 HUF ($36 USD). If you want a 3 star hotel, prices will be at least 12,000 HUF ($43 USD) per night while a 4 star hotel will be about double that .
Prices are a lot cheaper outside Budapest.
Food – You can eat for under 2,500 HUF ($9 USD) a day in Hungary if you're on a tight budget. One of the best places in Budapest named IGEN serves pizza for less than 280 HUF ($1 USD) a slice. Fast food can be found for as little as 1,500 HUF ($6 USD).
Traditional Hungarian food will be inexpensive and very hearty. This is a "meat and potatoes" country so expect heavy food. It's delicious. Just be aware. A meal at a traditional sit down restaurant with a beer will be around 2,500 HUF ($9 USD). There is a growing trend in bigger though towards the gastropub, so foodies can find a range of options from Thai and Indian to gourmet sandwiches and soups. Bars also offer snack food that will fill you up late night for around 1,500 HUF ($6 USD).
A beer at the bar will cost around 400 HUF ($1.50 USD) while buying it at a store will be half that price.
Outside Budapest, stick to the local fare or eat at markets where you can get the most bang for your buck. Shopping at grocery stores will cost about around 8,000 HUF ($29 USD) for the week.
Activities – Many cities have hot thermal baths that are popular attractions. Prices will vary depending on what city you're in but expect to pay around 5,000 HUF ($18 USD) to soak for an afternoon. Hungry is an active destination, so caving, biking, and hiking are all things to allocate your budget to. Expect to pay around 10,000 HUF ($36 USD) for caving and 4,500-50,000 HUF ($16-180 USD) for cycling, depending on whether you organize your trip yourself or hire a company. A trip to Lake Balaton, Central Europe's largest lake, from Budapest will cost around 6,100 HUF ($22 USD) round trip.
Backpacking Hungary Suggested Budgets
If you are backpacking Hungary, my suggested budget is 11,500-15,000 HUF ($50 USD). This is assuming you're staying in a hostel dorm, eating cheap meals, cooking some of your food, visiting a free or cheap attractions, and using local transportation. You'll also be limiting your drinking here too. If you plan to take part in the heavy party scene in Budapest, I'd average another $10 a day.
On a mid-range budget of about 22,500 HUF ($100 USD), you can stay in a nicer hostel or budget hotel, eat out anywhere you want, take some paid guided tours, and visit any attractions or hot baths, Uber around, and not live large but enjoy yourself without really restricting yourself.
If you want only private rooms in 3 star or more hotels, upgraded transportation options (like rental cars), higher-end tours (including private tours and day tours), and nice, fancy meals, you can expect to 70,000 HUF ($250 USD) or more per day. At this price, the world is your oyster and the more your spend…well, the sky is the limit!
You can use the chart below to get some idea of how much you need to budget daily, depending on your travel style. (Remember some days you'll spend more, some days you'll spend less. It's an average!)
Accommodation
Food
Transportation
Attractions
Average Daily Cost
Backpacker
$15-20
$15
$5
$10-20
$50-60
Mid-Range
$40-50
$30
$10-15
$20-25
$100-125
Luxury
$100-150
$70
$30
$60-100
$300+
Hungary Travel Guide: Money Saving Tips
Overall, traveling Hungary won't cost you a lot. It's hard to spend money here. If you stick to local food markets, dorm rooms, and public transportation, it's really hard to break the bank. I had to work to spend money here. Watch your drinking, stay in dorms or with Couchsurfing hosts, stick to the markets, and take the daily free walking tour. Here are some ways to save money in Hungary:
Take a free walking tour – There are plenty of free walking tours available, making for a great introduction to the city. This is the best (and cheapest!) way to explore while getting a detailed overview of the city and its culture and history. Just be sure to tip!
Stay with a local – Staying with a local via Couchsurfing (or similar sharing economy sites) is a great way to not only save money but its a great way to meet a knowledgeable local who can help you better understand the city and its people.
Cook your own meals – While eating out isn't too expensive here, if you're on a budget it will be cheaper if you cook your own meals. Head to a local grocery store and save your budget!
Rideshare – Ridesharing apps like BlaBlaCar allow you to share rides with locals in order to get around the city (or country!). Everyone is registered and verified so it's quite safe, and while it isn't free it will likely be more convenient than taking a train or bus.
Walk everywhere – Most cities in Hungary are quite walkable, even Budapest. Plan your days strategically so you can limit your use of public transportation and capitalize on the opportunity to explore on foot.
Have an ISIC Card – To save 20-50% on the cost of admission to museums and other tourist attractions, be sure to present a valid student card. The ISIC is typically accepted in places where a foreign student ID is not.
Get the Budapest Card – The Budapest Card is a travel pass that will give you big discounts and deals on attractions and activities in the city. You also get a lot of FREE stuff, including access to public transport, entry to the Lukács thermal baths, and entry to 17 museums. A 24-hour card costs 6,945 HUF ($25 USD), a 48-hour card costs about 10,418 HUF ($37.52 USD), and 72-hour card costs 21,127 HUF ($76 USD). There are also 96-hour and 120-hour cards available. The more days you purchase, the lower the daily price.
Take advantage of the water fountains – Free water is the best water! There are water fountains all over the place, and they're safe, clean, and free to use.
Where To Stay in Hungary
Here are some of my favorite places to stay in Hungary:
How to Get Around Hungary
Public Transportation – Public transport is well developed in Hungary. Typically in the cities public transport will run from 4.30am until midnight.
Buses and trains connect cities across Hungary for less than 1,500 HUF ($6 USD) per trip. Budapest has an underground with 4 lines that are easy to use. A single ticket is 350 HUF ($1.50 USD), while a day-pass will be around 1,650 HUF ($6 USD).
Bikes are very popular to rent and use to get around the city. Expect to pay upwards of 3,000 HUF  ($13 USD) a day in bigger cities for a private rental. The public bike sharing system, BuBi, is a lot cheaper, though it requires registration.
Both Budapest and Lake Balaton have efficient ferry systems.
Trains – Hungary's train network is still being modernized and there is a big difference in comfort between local trains and longer distance and international trains. As the Hungarian rail network was built around Budapest, most long distance journeys will take you through one of the capitals three train stations (Keleti, Nyugati, or Deli).
When traveling by rail in Hungary you can choose to take the cheaper and slower local trains, or pay extra for the more modern and faster InterCity rail services (It is advisable to reserve a seat for these services).
From Budapest you can take an InterCity day trip to Balaton (2 hours), the train will take you along the scenic Lake Balaton (the largest lake in Central Europe). You can also stop off at Siofolk on this route, one of Hungary's top bathing resorts.
Bus – Overnight buses run to and from cities such as Prague each night, costing around 10,000 HUF ($35 USD). A bus to Vienna, Austria will cost around 4,800 HUF ($17 USD).
Within Budapest you will likely take advantage of the public buses. However, in the smaller cities and towns it is less necessary as you will be able to reach most places on foot and the bus services are less regular.
When using the the local public buses in Hungary you will need to purchase your ticket at a newsstand, ticket booth or from one of the machines at the station before entering the bus. Once on board you will need to validate your ticket. Traveling without a ticket is a fineable offence. There are some cases, like taking the night bus for example when you are able to buy your ticket direct from the driver, you will normally be charged an additional 100 HUF ($0.50 USD) for this though, so when possible it is always best to buy your ticket before you board.
If you are using the intercity buses in Budapest there are three separate long distance bus stations. Everywhere else you will find the long distance bus station either within the main local bus station or next to it.
It is common to find long queues for the intercity buses so it is advisable to arrive at least 30 minutes early. Tickets for intercity travel can be purchased directly from the driver. The buses will stop regularly for comfort breaks on long distance routes.
Budget Airlines – There are several low-cost budget airlines that service Vienna including easyJet, Eurowings, Flybe, Jet2, Norwegian Air, Pegasus Airways, Transavia, Vueling, Wizz Air, and Ryanair.
However, keep in mind that you'll have to pay to check your baggage on these cheap flights. It costs about 8,400-13,000 HUF ($30-45 USD) for one checked bag. If you wait to pay for your luggage at the gate you'll end up paying almost double.
Car Rental – If you're driving, make sure to buy an International Driving Permit (IDP) – you'll need one for any car rental! It costs about $20 USD and is valid for one year after the date of issue (plus it's valid in 150 countries). Car rentals can sometimes be as low as 4,200 HUF ($15 USD) per day (not including insurance), but this certainly isn't the most economical way to get around.
When to Go to Hungary
Peak season is from June and August during the summer, where temperatures rise to 86ºF (30ºC), and Hungary (especially Budapest) experiences a huge influx of visitors. Prices increase during this time as well. But the overall atmosphere and weather is great during this time, so it's still worth visiting during peak season.
However, I think the best time to visit Hungary is shoulder season in the spring and fall (April to May and September to October, respectively). It's still warm but there aren't as many crowds and prices are cheaper. It's also easier to meet locals!
Winter is from November to March. In the winter there is a lot of rain and snow, with many tourist attractions shutting down for the season. Temperatures can drop to 37°F (3°C). On the other hand, November to December are fantastic – you'll find Christmas markets and festivals galore, plus you can always warm up in the country's many thermal baths!
How to Stay Safe in Hungary
In Hungary, scams and pick-pocketing are common dangers you'll face, especially in Budapest. Always watch your stuff here and be weary of people offering things too good to be true. In this country, they usually are. They are scams.
You can read about the 14 travel scams to avoid right here.
Always trust your gut instinct. If a taxi driver seems shady, stop the cab and get out. If your hotel is seedier than you thought, get out of there. You have every right to remove yourself from the situation. Make copies of your personal documents, including your passport and ID.
If you don't do it at home, don't do it in Hungary!
The most important piece of advice I can offer is to purchase good travel insurance. Travel insurance will protect you against illness, injury, theft, and cancellations. It's comprehensive protection in case anything goes wrong. I never go on a trip without it as I've had to use it many times in the past. You can use the widget below to find the policy right for you:
Hungary Travel Guide: The Best Booking Resources
These are my favorite companies to use when I travel to Europe. They are included here because they consistently find deals, offer world-class customer service and great value, and overall, are better than their competitors. They are the ones I use the most and are always the starting points in my search for travel deals.
Momondo – This is my favorite booking site. I never book a flight without checking here first.
Skyscanner – Skyscanner is another great flight search engline which searches a lot of different airlines, including many of the budget carriers that larger sites miss. While I always start with Momondo, I use this site too as a way to compare prices.
Airbnb – Airbnb is a great accommodation alternative for connecting with homeowners who rent out their homes or apartments.
Hostelworld – This is the best hostel accommodation site out there, with the largest inventory, best search interface, and widest availability.
Couchsurfing – This website allows you to stay on people's couches or spare rooms for free. It's a great way to save money while meeting locals who can tell you the ins and outs of their city. The site also lists events you can attend to meet people (even if you're not staying with someone).
Booking.com – The best all around booking site that constantly provides the cheapest and lowest rates. They have a no money down policy, great interface, and the widest selection of budget accommodation. In all my tests, they've always had the cheapest rates out of all the booking websites.
Eurail – If you are going to Europe and taking a lot of high speed or long distance trains, get a rail pass. I've used a rail pass three times and saved hundreds of dollars each time. The math just works.
Intrepid Travel – If you want to do a group tour around Europe, go with Intrepid Travel. They offer good small group tours that use local operators and leave a small environmental footprint. If you go on a tour with anyone, go with them. And, as a reader of this site, you'll get a discount when you click the link!
The Man in Seat 61 – This website is the ultimate guide to train travel anywhere in the world. They have the most comprehensive information on routes, times, prices, and train conditions. If you are planning a long train journey or some epic train trip, consult this site.
Rome 2 Rio – This website allows you to see how to get from point A to point B the best and cheapest way possible. It will give you all the bus, train, plane, or boat routes that can get you there as well as how much they cost.
FlixBus – German based Flixbus has routes between 20 European countries with prices starting as low as $6! Their buses include WiFi, electrical outlets, and up to three 3 free bags.
Bla Bla Car – BlaBlaCar is a ridesharing website that lets you share rides with vetted local drivers by pitching in for gas. You simply request a seat, they approve, and off you go! It's a cheaper and more interesting way travel than by bus or train!
Context Tours – One of my favorite walking tour companies, Context offers in-depth history, food, and cultural tours through cities in the world, with a speciality in Europe. This company gets experts to lead tours (i.e. a chef to lead a food tour).
EatWith – This website allows you to eat home cooked meal with locals. Locals post listings for dinner parties and specialty meals that you can sign up for. There is a fee (everyone sets their own price) but this is a great way to do something different, pick a local's brain, and make a new friend.
World Nomads – I buy all my travel insurance from World Nomads. They have great customer service, competitive prices, and in-depth coverage. I've been using them since I started traveling in 2003. Don't leave home without it!
Hungary Gear and Packing Guide
If you're heading on the road and need some gear suggestions, here are my tips for the best travel backpack and for what to pack!
The Best Backpack for Travelers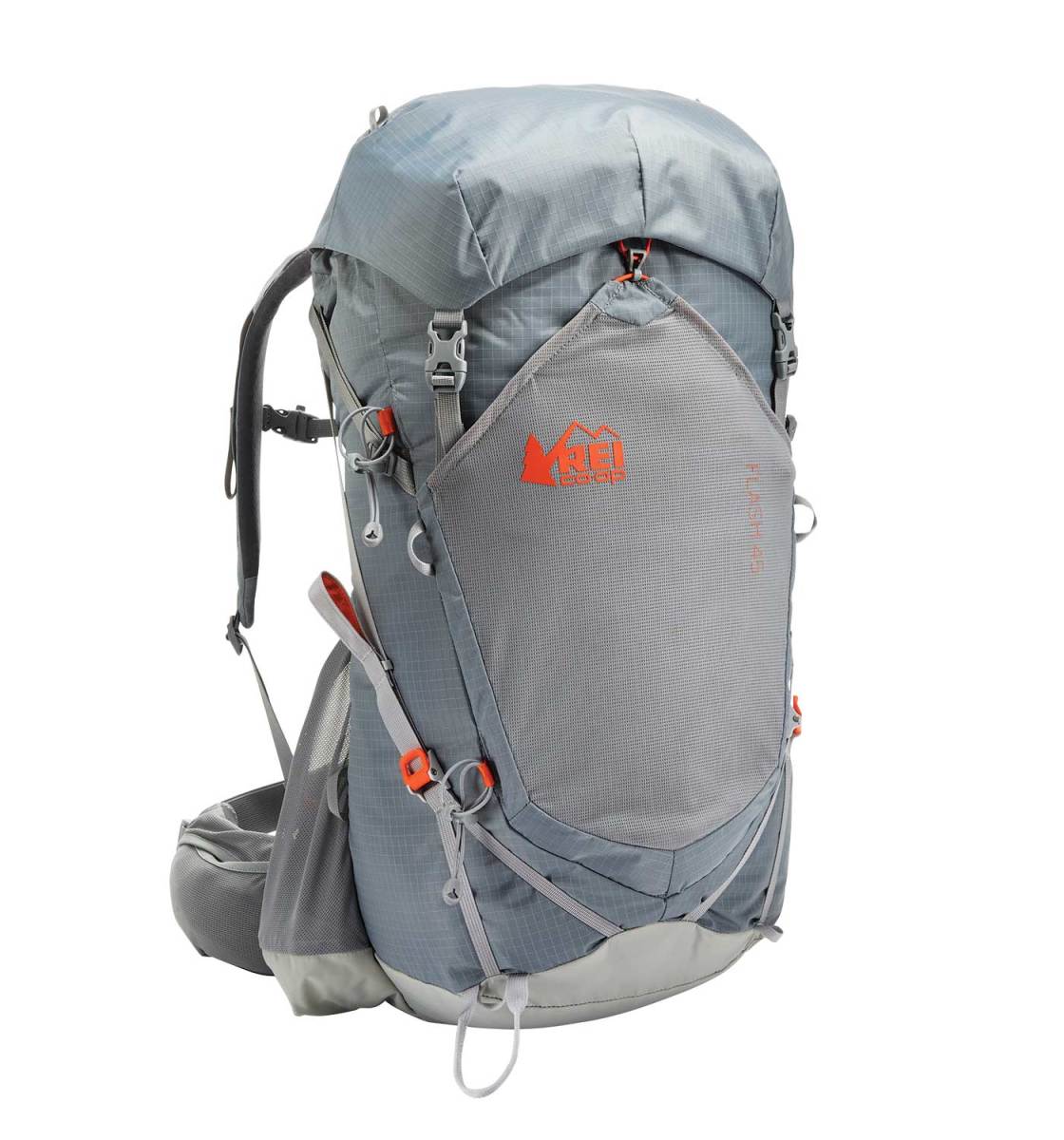 What's the best backpack for traveling long-term? I recommend the
REI Flash 45 Pack
. It's light and comfy, front loading, and fits perfectly in an airplane's overhead bin.
Size:
45-47L
Straps:
Thick and cushy with compression technology that pulls the pack's load up and inwards so it doesn't feel as heavy.
Features:
Removable top lid, large pocket at the front, hydration compatible, contoured hip belt
If you want something different, refer to my article on how to choose the best travel backpack for tips on picking a pack and other backpack suggestions.
What to Pack for Your Trip
Clothes
1 pair of jeans (heavy and not easily dried, but I like them; a good alternative is khaki pants)
1 pair of shorts
1 bathing suit
5 T-shirts
1 long-sleeved T-shirt
1 pair of flip-flops
1 pair of sneakers
6 pairs of socks (I always end up losing half)
5 pairs of boxer shorts (I'm not a briefs guy!)
1 toothbrush
1 tube of toothpaste
1 razor
1 package of dental floss
1 small bottle of shampoo
1 small bottle of shower gel
1 towel
Deodorant
Small Medical Kit (safety is important!!!)
Miscellaneous
Female Travel Packing List
I'm not a woman, so I don't know what a woman wears, but Kristin Addis, our solo female travel guru, wrote this list as an addition to the basics above:
Clothing
1 swimsuit
1 sarong
1 pair of stretchy jeans (they wash and dry easily)
1 pair of leggings (if it's cold, they can go under your jeans, otherwise with a dress or shirt)
2-3 long-sleeve tops
2-3 T-shirts
3-4 spaghetti tops
1 light cardigan
Toiletries
1 dry shampoo spray & talc powder (keeps long hair grease-free in between washes)
1 hairbrush
Makeup you use
Hair bands & hair clips
Feminine hygiene products (you can opt to buy there too, but I prefer not to count on it, and most people have their preferred products)
For more on packing, check out these posts:
Hungary Travel Guide: Suggested Reading
Will to Survive: A History of Hungary, by Bryan Cartledge
Will to Survive goes into detail about Hungarys survival in the face of adversity. Surrounded by hostile neighbors for most of it's existence it has survived some of the most powerful empires in history. Hungary still occupies the territory the Magyar tribes claimed in the ninth century, despite falling victim to The Mongol, Ottoman, Habsburg, Nazi and Soviet empires. And being on the losing side in every war it has fought. If you want to really understand Hungary's history then this is the perfect read. Bryan Cartledge, traces Hungary's story from the arrival of the Magyars to Hungary's success in gaining membership of NATO and the European Union.
The Bridge at Andau, by James A. Michener The Bridge at Andau tells the story of the 1956 Hungarian Revolution. Although some of the political commentary is slightly dated it is a gripping account of the doomed uprising. The uprising only lasted for five short days. During this time the Hungarian people were offered a glimpse of a different future. Then early one morning the citizens of Budapest were woken by the sound of Russian tanks marking the end of the revolution. It was only thanks to a small footbridge at Andau that people were able to flee to the safety of Austria. Michener doesn't sugarcoat details making some parts difficult to read but if you are visiting Budapest then reading this book is going to make your trip a lot more interesting.
The Essential Guide to Being Hungarian: 50 Facts & Facets of Nationhood , by István Bori
Although Hungary is situated in the heart of Europe many Hungarians feel that the rest of the world just doesn't understand them. The Essential Guide to Being Hungarian is a collection of 50 short candid articles written by twelve Hungarian authors. Subjects covered in the witty easy to read articles include: the the stereotypical Magyar man and woman, foods, folk customs, livestock, literature, film, philosophy, politics, scientists, and sports. It's a compacting and irresistible little book, that proclaims to teach anyone how to be Hungarian, even if they already are. It is well worth a read to help you understand a little more about the Hungarian people.
I Kiss Your Hands Many Times: Hearts, Souls, and Wars in Hungary, by Marianne Szegedy-Maszak
I Kiss Your Hands Many Times is an epic, yet intimate, wartime love story set in Hungary during the 1940's. Based on the true story of the forces that brought the author's parents Hanna and Aladár together when they first met in Budapest, and those that almost pulled them apart. Woven together by their letters written between 1940 and 1947, the authors family memoir tells the story, of the complex relationship between Hungary and its Jewish population during this time. If you prefer to learn history through more more intimate stories then this is the perfect read to accompany you on those long Hungarian train rides.
Budapest: A History of Grandeur and Catastrophe, by Joe Hajdu
Budapest: A History of Grandeur and Catastrophe is a easy read for those who want to learn about Budapest's history, without feeling like you are reading a history text book. Hajdu brings the history and locations to life as he switches back and forth in time to put the past into context. This is the book you will wish you had read before your trip to Budapest!
Hungary Travel Guide: Related Articles
Want more info? Check out all the articles I've written on backpacking/traveling Hungary and continue planning your trip:
Photo credits: 3 – János Korom Dr.