I felt my visit to Sibiu was like walking back into the Middle Ages. As one of Romania's tourism capitals, Sibiu attracts a lot of tourists seeking its wonderful medieval charm, excellent views of the surrounding landscapes, great food, and stunning parkland. Out of all the places I visited in Romania, this city was my favorite. I'm a sucker for medieval cities, and as an added bonus, the city's historical center was recently renovated in 2006 and looks spectacular. And, while it may attract the crowds, they don't deter from the many sites in the city. Make this place a stop on your Romanian travel itinerary.
Top 5 Things to See and Do in Sibiu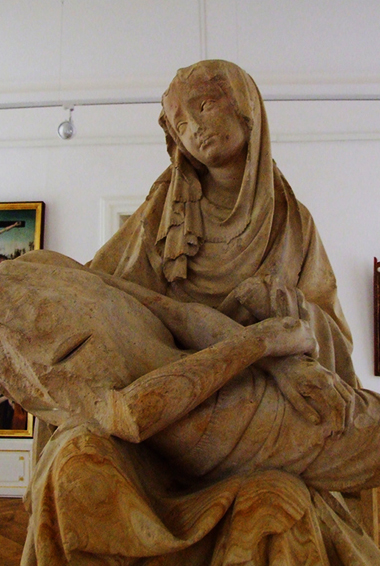 1. Visit the Brukenthal Museum
This is considered by many as the second-best museum in all of Romania. There are over 1,090 paintings by a range of artists with much of the work dates back to the 15th century. Six different museums are housed across the city, with the main museum costing 20 RON to enter. It's open daily except Mondays from 10am-6pm.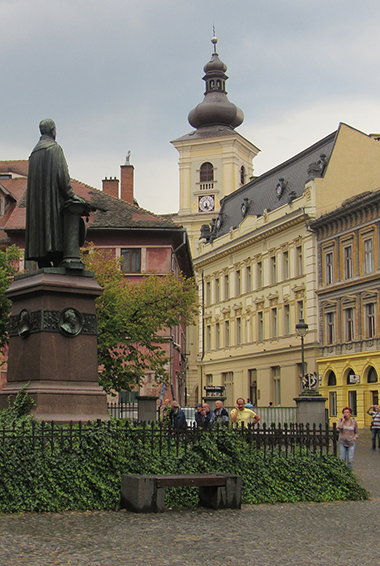 2. Stroll through Huet Square
Also known as the Piata Huet, this square is home to a series of Gothic-style buildings and the grand Evangelical Cathedral. Some of the main attractions here include the Samuel von Brukenthal Gymnasium and the city's only fully-German school.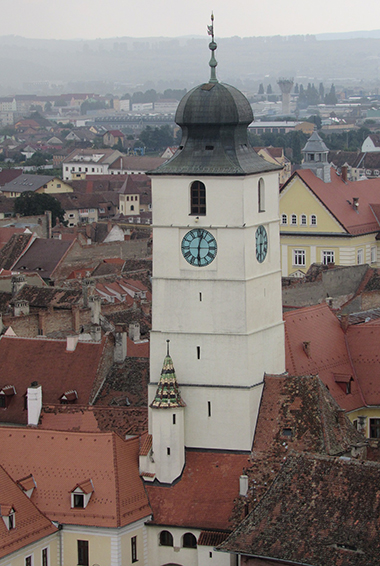 3. Explore the old town
Sibiu is filled with buildings that were built by German settlers and merchants during the Middle Ages, as well as corner cafes, interesting secluded lanes, and churches. There are plenty of historic sights to see and cobbled squares in which to take a breather.
4. Trek the Cindrel Mountains
The Cindrel Mountains are just 10 miles from Sibiu. You can arrange multi-day trek tours here. The difficulty level is medium, and the altitude averages around 3,500 feet. If you love the outdoors and are up for a challenge, this could be just what you need.
5. Explore the Citadel of Sibiu
During the Middle Ages, this was the best-fortified citadel in all of Europe. The Stairs Passage is beautiful and the towers and bastions provide great views of the city. If you happen to be here around dinner time, visit the Golden Barrel, the oldest restaurant in Romania (it's pricey though).
Other Things to See and Do
(Click the title to expand the text)
1. Take in the Sibiu Jazz Festival
Held for a week every May, this festival was resurrected in 2005. It isn't a very large production, but for those of you that are jazz enthusiasts, or just want to attend a festival, it is something fun and inexpensive to do.
2. Unwind at Balea Lake
A worthwhile day trip from the city. Many people come here to hike, or to ski during the winter.
3. Visit Radu Stancu State Theatre
This venue has regular productions in Romanian. There are also some German productions through the week (you'll have to check the website for detailed listings). You can buy show tickets online or at the theater at least 30 minutes before the starting time.
4. Explore the open-air museum
The Astra National Museum Complex is an open-air museum, showcasing old restored buildings and homes from Romania's history. Check out the old mill, wander through the streets, and buy some traditional handicrafts. The museum lies a couple of miles south of Sibiu. Admission is 17 RON and it's open 9am-5pm with extended hours in the summer.
5. Learn some local history
The Sibiu History Museum is located within city hall. It offers a deeper understanding of the city's history, starting back in the Neolithic period. You can also find a collection of artifacts from the Middle Ages and Baroque periods here. Admission is 20 RON and it's open 10am-6pm and closed Mondays (as well as Tuesdays during the winter).
6. Admire the orthodox cathedral
The Holy Trinity Cathedral in Sibiu is the second-largest orthodox cathedral in the country. It was built in the early 20th century and modeled after the Byzantine-style Hagia Sofia cathedral in Istanbul. The exterior has been done in red and yellow brick, and the painting on the interior is stunning. It's worth a quick peek.
7. Take a day trip to Ocna Sibiului
Ocna Sibiului is a small town in the area of Sibiu, known for its saline lakes. Spend some time wandering the old center, and then if the weather is nice, swim or enjoying the spa activities. The town is 10 miles from Sibiu and can be reached by train.
8. Cross the Bridge of Lies
This is a small bridge that's probably not worth going out of your way for, but it's a nice stop if you're wandering around the town. The bridge was rebuilt in the late 19th century on the site of an old wooden one. The new version was Romania's first forged iron bridge.
Typical Costs
Hostel prices
– There aren't many hostels in Sibiu (so book in advance), but you can find a dorm room with 6-8 beds for 50 RON per night. You can find a private room that sleeps two for 130 RON. Most hostels offer free linens, free towels, and free WiFi. You can book your hostel with
Hostelworld
.
Budget hotel prices – A room in a budget hotel starts at 125 RON per night. A hotel in this price range typically offers a private bathroom, a TV, and free WiFi. Use Booking.com as they consistently return the cheapest rates. On Airbnb, you can find an entire home starting around 105 RON.
Average cost of food – Romanian meals can be very hearty, containing potatoes, meats, cabbage, and spices. You can expect to pay 16-32 RON for a casual meal, 36-60 RON for a mid-range dinner, and around 20-24 RON for fast food. Soup is a good option for saving money, as it costs around 6-10 RON and is pretty hearty in Romania. When staying in Sibiu, you should try the local dish, "Ciorb," a sour soup with meat and vegetables. If you cook your meals, expect to pay about 180 RIO per week for groceries that will include pasta, vegetables, chicken, and other basic foods. Save money by shopping at discount supermarkets like Profi, Lidl, and Penny Market.
Transportation costs – The city is easily walkable and there's not one major site you can't get to by walking. However, if you do need to venture outside the medieval city limits, the local public transport operator, TurSib, offers reliable services. A bus ticket costs less than 1.50 RON. A day pass is 5 RON. Taxis start at 2 RON, and increase by the same rate every kilometer.
Suggested daily budget
130 -173 RON / 30-40 USD (Note: This is a suggested budget assuming you're staying in a hostel, eating out more local places , cooking some meals, and using local transportation. Using the budget tips below, you can always lower this number.)
Money Saving Tips
Walk the city – Like many old medieval cities, Sibiu has a compact historical center. It's easy to walk around this city, and you shouldn't need to rely on public transportation unless you're making a day trip outside the city core.
Eat out during lunch – Although food in Romania is inexpensive in general, you can save more money by cooking your own dinners and eating lunches out. A lunch menu in Romania typically consists of three courses (soup, main, dessert), and can cost as little as 16-28 RON.
Couchsurf – Couchsurfing connects you with locals who will give you not only a free place to stay, but also a local tour guide who can introduce you to all the great places to see. There are a few hosts in the city.
Go on a free walking tour – This is a great way to learn the history behind the places you are seeing and to avoid missing any must-see stops. Sibiu Tour Guide Travel offers free walking tours on weekdays after 5:30pm.
My Must Have Guides For Traveling to Sibiu
Photo credits: 2