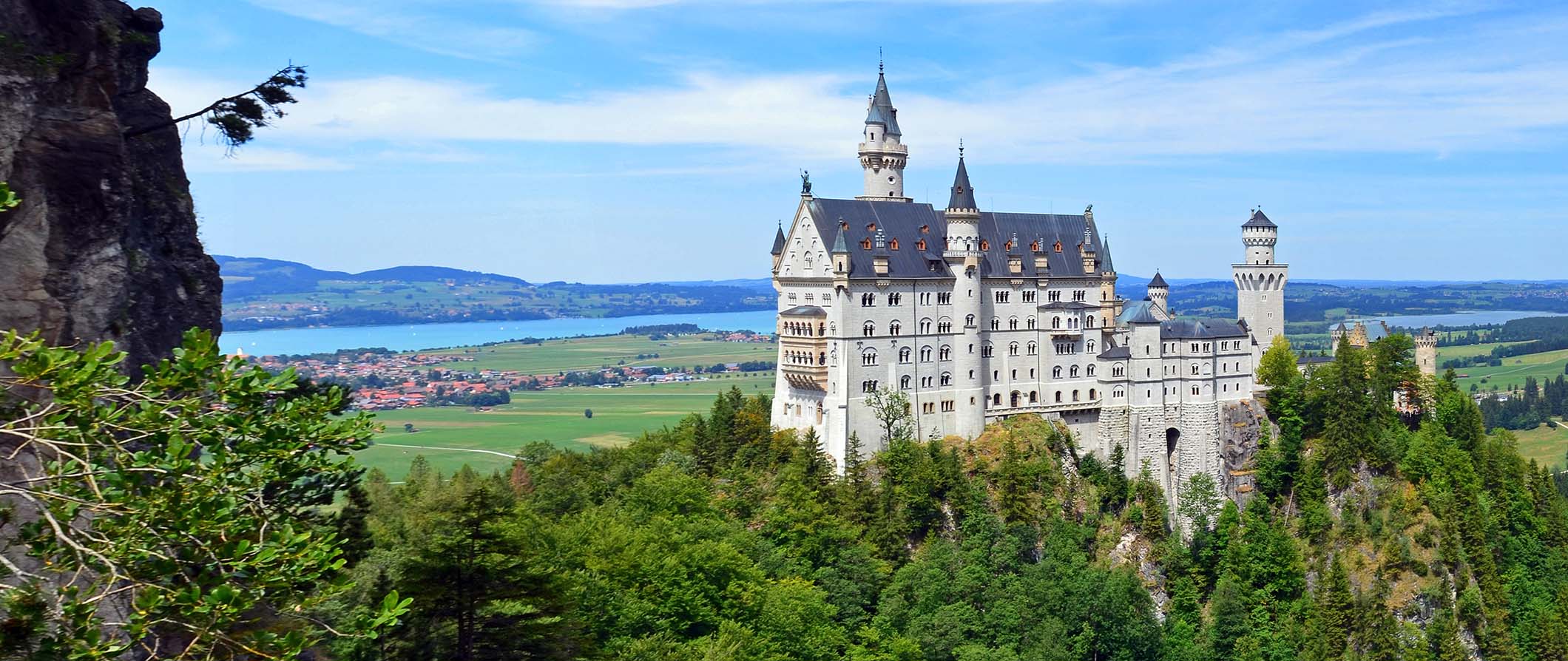 Germany is synonymous with a lot of things — beer, food, sausages, "seriousness", hiking, castles, and wild techno parties. Yet there way more to modern Germany than that. There's a vibrant international, art, and music scene in Berlin; beautiful forests in the west; great cathedrals; picturesque "sound of music" cities in the south; and overlooked historic cities and beaches in the north. Germans are often thought of as serious people. While they may be serious and focused, they are also some of the nicest, most helpful people I've come across. They are always up for a beer. The more I visit Germany, the more I fall in love with it. It's an ancient region with more to do than one can imagine. Don't rush the country. Take your time. There's a lot to see – and it's all worth seeing. (And Germany is super budget friendly too so it's a good place to save some extra Euros!)
Top 5 Things to See and Do in Germany
1. Get lost in Berlin
2. Munich
Berlin's quiet, upscale cousin,
Munich
is a city steeped in history with small streets, great beer halls, amazing food, a beautiful park, surfers, and a royal palace. It's one of Germany's more expensive cities but it's a beautiful destination and there are a lot of Bavarian towns nearby that make for good day trips.
3. Hang out at Oktoberfest
The world's largest two-week beer festival filled with huge steins and giant pretzels. I went there for 5 days and had the time of my life. Buy some lederhosen, raise a glass, and sing some German beer songs. Enough said.
Read More: How to survive Oktoberfest.
4. The Romantic Road
A string of historic cities in Bavaria, the Romantic Road is a great route that helps you explore majestic Bavarian towns surrounded by snow capped mountains. It can get quite touristy but it's a beautiful and relaxing area to go with a significant other or family.
5. Hike the Black Forest
Located near the French border, the Black Forest is named so because of the dark green pine trees in the area. There are hundreds of miles of hiking trails worth exploring. You can spend some time stopping in towns that are famous for their cuckoo clocks and typical German food. It's best seen in the fall.
Other Things to See and Do
(Click the title to expand the text)
1. Explore Lake Constance
Lying along the country's southwestern border with Switzerland and Austria, Lake Constance is Germany's largest freshwater lake. The area around the lake and up the lower Rhine valley has a very mild, amiable climate and fertile grounds, making it the country's most important area for wine and fruit production.
2. Visit Hanover
Hanover is not a typical European city. Don't expect to see beautiful centuries-old buildings; this city was one of the hardest hit during World War II, leaving it with only a few historical landmarks. This area is surrounded by gray 1950's buildings that give a somewhat heavy atmosphere to the streets. But what I loved about Hanover were large green areas, with forests and big parks, the Leine river going through the city, and the Sprengel Museum. Not many people visit here but I think it is one of Germany's most underrated destinations.
3. Hike Berchtesgaden National Park
This national park is an alpine heaven of lush forests, steep rock faces, crystal clear lakes, sleepy villages, and rolling meadows. It's just you, the chirping of birds, and cows ringing their brass bells. Well-marked trails wind through the spectacular scenery, which brims with opportunities for hiking, and cycling.
4. Check out Trier
This is the oldest town in the country. With a 2000-year-old history, Trier was home to six Roman emperors and contains a number of impressive ancient ruins. The most outstanding example is by far the Black Gate — a monumental structure that was once part of the city walls. Nestled in the Moselle river valley, picturesque Trier is crowned with myriad vineyards and pastoral villages. It is very much an off-the-beaten-path destination.
5. Visit Dresden
Explore the treasures and grand buildings of this baroque beauty, which is bisected by the majestic Elbe River. This city was completely rebuilt after the war and today is one of the biggest nightlife spots for young people.
6. Spend a day in Cologne
A historic city with a great cathedral, Cologne is a great place to stop in west Germany on your way to or from the Netherlands. The cathedral is the most popular landmark in the city (and one of the most popular in the country), there's a vibrant art scene, incredible international restaurants, and lots of riverside cafes and pubs.
7. Neuschwanstein Castle
This is a 19th-century neo-romantic palace perched on a rugged hill near Füssen. The palace was commissioned by "crazy" Ludwig II of Bavaria as a retreat and as an homage to Richard Wagner. It's the model for the Disney castle, and definitely a must on any Germany bucket list. Admission is 12 EUR.
8. See Frankfurt
Another great city of Germany, Frankfurt is home to many different restaurants, historical sights, and mentally-stimulating attractions. There is a great exhibition hall — one of the largest in the world — and several science museums to check out. It's less expensive compared to other cities in Germany, and a great airport hub to fly in and out of.
9. Visit Olympia Park
Located in Munich, this massive complex was originally constructed for the 1972 Olympic Games. It is topped by the largest roof in the world, which spans over 700,000 feet. There is a great restaurant here and the tour is pretty awesome. The BMW Museum is also nearby.
10. Head to Schloss Colditz
Originally built to be a Renaissance palace, this interesting structure has a long, bizarre history. At various points in history, it's been a hunting lodge, a poorhouse, and even a mental hospital. It is most famous for being a prison during WWII. There is a museum within the palace as well, with tickets costing 4 EUR. A guided tour through the castle itself is only 9 EUR.
11. Visit Hamburg
Located in northern Germany, Hamburg is Germany's second-largest city. This port city, home to the second-busiest port in Europe, is famous for its parks and canals. Near its core, Inner Alster lake is dotted with boats and surrounded by cafes. The city's central boulevard connects the Neustadt (new town) with the Altstadt (old town) and is home to landmarks like 18th-century St. Michael's Church. It's an eclectic city.
12. Tierpark Hagenbeck
Located in Hamburg, this open enclosure is over 60 acres and is home to more than 2,500 animals. In addition to the classic attractions, there is a petting zoo, a miniature railway, pony rides, a great playground for the kids, and a Japanese garden for the adults. Combination tickets for the zoo and aquarium are 30 EUR, with discounts available for families and children.
13. Take a break in Bremen
Located in the north (near Hamburg), Bremen is a smaller city worth exploring. The charming Schnoor district makes for a great stroll, and there is a beautiful cathedral in the market square. If you are looking for a city less visited, Bremen is it.