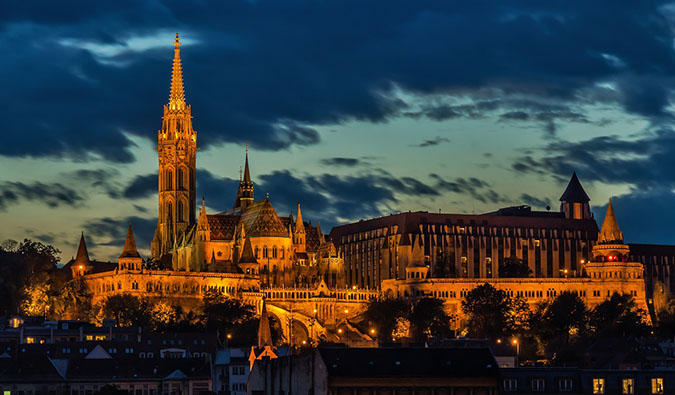 Updated: 01/23/2020 | January 23rd, 2020
Budapest. The beautiful city on the Danube.
It's a city I've never heard anything bad about.
"If you love Prague, you'll love Budapest," people would tell me.
And they were right.
I loved Budapest. Not nearly as much as I like Prague, but that's another story.
This story is about Hungarian folk dancing.
Before I went to Budapest, I called a friend of mine.
"Do you still have a friend in the Tourism Budapest office? Do you think he could give me a city visitor pass?"
"Let me check," he replied.
Well, his friend did better than a visitor pass for free museums.
A few emails and a few weeks later, I was meeting Marta outside the tourism office, who not only gave me a city pass but was to be my own personal tour guide for the week. Marta was the office intern and, when she offered to show me around the city, it was an opportunity I couldn't pass up.
We always dream of having a local guide. Someone to take you off the tourist trail and show you the "real" version of the city. As travelers, we go from tourist site to tourist site, longing for an in-depth look at local life.
And here was someone ready to show me the "real Budapest!"
What exactly is the local life in Budapest?
Well, it involves a lot of food and dancing.
At least for Marta.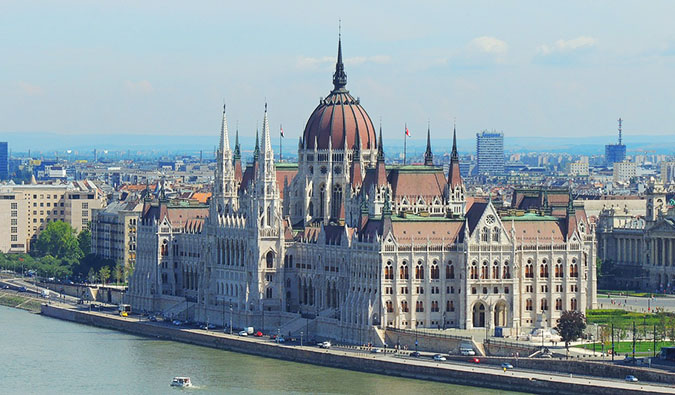 Marta and I saw the major tourist sites. We visited the castle, the church, the famous bridges, the famous baths, and did the tour of the Hungarian Parliament. I was most excited to see the underground tunnels below the castle. I love "underground tourism," whether it's the sewers or Catacombs of Paris, the ghost tours of Edinburgh, the ruins under Naples, or tunnels under a castle in Budapest.
When Marta asked me what I really wanted to see in Budapest, I said, "I want to see how the locals like you live day to day. Show me your life here."
So, the next day, she took me dancing.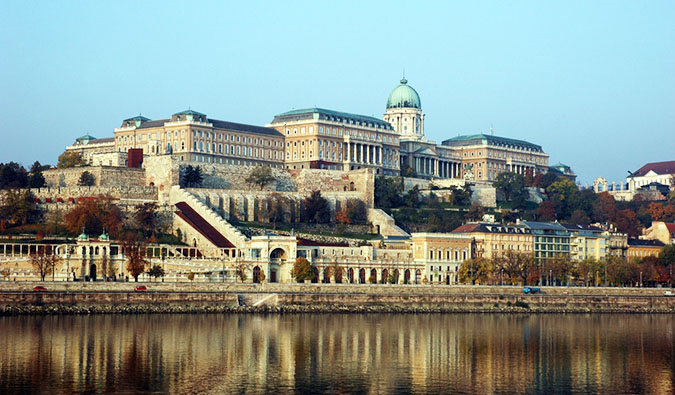 Marta is an avid folk dancer and she took me to a local dance session on the Buda side of the city a couple of times. While Pest is busy, modern, and the center of the city's life, Buda is where you find the castle, the cobblestone streets, and the old Eastern Europe you imagine in your mind. Walking down cobblestone streets lined with brick buildings, we stopped at one, entered into a large square, and were treated to a local Hungarian beer hall.
Marta did all the ordering. Beer and food were placed in front of me, and I was simply told to eat. Sadly, I didn't write down the name of what we ordered, but the crusty bread with a sausage spread was really good. The meat was a little spicy and smoked and the bread same-day fresh. I had two plates.
As the night progressed, the tables were cleared away, the band set up, and the dancing began. Hungarian folk dancing reminds me of Irish folk dancing mixed with a bit of Russian and Jewish folk dancing. Everyone dances in a circle or twirls around partners. There's a lot of foot stomping and singing.
Here's a small sample:
Note: I took this at night with a point-and-click camera. The video quality isn't great. Apologies.
The dancing continued long into the night. Beers were served and drank. More food was placed in front of me.
As the night ended, I stumbled back to my hostel.
Over the course of the next few days, continued to be my tour guide. She introduced me to traditional food, took me to local markets, gave me an impressive history of the city and country, taught me some Hungarian, and, of course, took me dancing. Wandering around with a guidebook would never have even given me a drop of those experiences.
Spending time with Marta gave me a view on Hungarian life I wouldn't have seen otherwise. I learned a lot about the food (Hungarian food, while heavy, is also quite delicious), the culture, and the history of a place I wouldn't have been able to glean just from seeing sites listed in a guidebook.
Simply seeing the top sites or activities listed in a book doesn't tell you about how life in a destination is lived. For me, I travel to know that. Big Ben is great, but how Londoners live is more important to me. It makes me appreciate a sharing economy app like Couchsurfing even more. Couchsurfing connects you to locals who will let you stay in their home or simply meet for drinks. In Munich, I met locals who took me to a local rock festival—an experience I never would have done or known about if not for them. In Broome, I learned about Australian politics. In Denmark, I was taken to a family's Sunday dinner.
Traveling to a destination doesn't mean you need to visit place X, Y, or Z in order to have seen it. Sometimes it means closing the guidebook, skipping all the must-sees and dos, and simply spending time folk dancing in a beer hall with a group of strangers.
Book Your Trip to Hungary: Logistical Tips and Tricks
Book Your Flight
Use Skyscanner or Momondo to find a cheap flight. They are my two favorite search engines because they search websites and airlines around the globe so you always know no stone is left unturned. Start with Skyscanner first though because they have the biggest reach!
Book Your Accommodation
You can book your hostel with Hostelworld as they have the biggest inventory and best deals. If you want to stay somewhere other than a hostel, use Booking.com as they consistently return the cheapest rates for guesthouses and cheap hotels. My favorite places to stay are:
If you're looking for more places to stay, here is a complete list of my favorite hostels in Budapest!
Don't Forget Travel Insurance
Travel insurance will protect you against illness, injury, theft, and cancellations. It's comprehensive protection in case anything goes wrong. I never go on a trip without it as I've had to use it many times in the past. My favorite companies that offer the best service and value are:
Looking for the Best Companies to Save Money With?
Check out my resource page for the best companies to use when you travel. I list all the ones I use to save money when I'm on the road. They will save you money when you travel too.
Want More Information on Hungary?
Be sure to visit our robust destination guide on Hungary for even more planning tips!