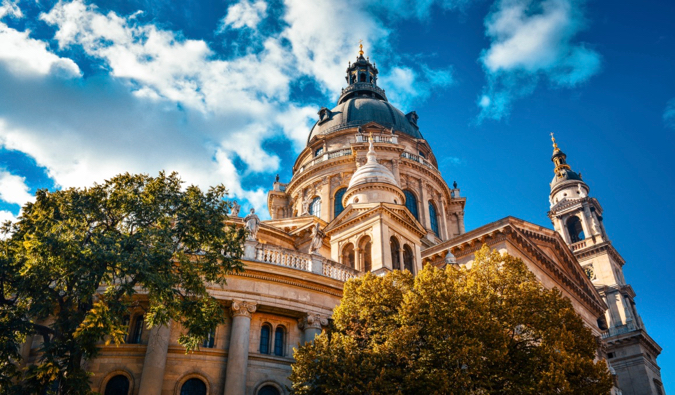 Last Updated: 10/23/23 | October 23rd, 2023
Before I first visited Budapest, I pictured the city as a rundown former Communist capital with little to do. I thought it would be drab.
Fortunately, I was wrong.
Very wrong.
Budapest is a vibrant city with a rich history, beautiful parks and buildings, bustling food halls, cool underground bars, and centuries-old thermal baths.
And, in the decade since that first visit, Budapest has only gotten better.
It's a lively capital that rivals the best of Western Europe. While it may have something of a drab exterior due to all those Soviet era buildings, if you can look beyond its concrete façade you'll find a cool city with plenty on offer.
To help you plan your visit to this marvelous Central European capital, I've created this Budapest itinerary with the best things to see and do in the city so you can have an amazing, budget-friendly experience. It's a packed itinerary, but you don't have to do everything — just pick and choose the things you prefer to see!
Budapest Itinerary: Day 1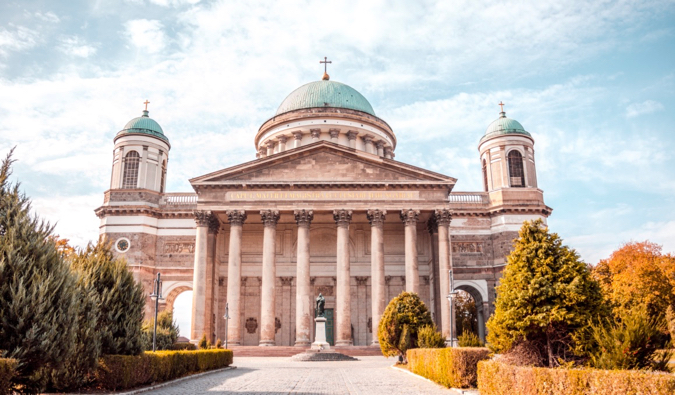 Since Budapest is so neatly divided into two parts, it's best to tackle each half separately. Today, we're going to start with the Buda (west) side of the Danube. This is the upper-class, ritzy area — complete with a castle — and it's filled with lots of museums, historic streets, beautiful parks, and regal homes.
Take a Free Walking Tour
I love free walking tours. If you've read some of my other posts, you probably know that already, since I'm always recommending them. They are a wonderful way to get an overview of a place, learn about its culture, orient yourself, and connect with a local guide who can answer all your questions. Budapest has a number of good tours — just be sure to tip your guide at the end:
After the free walking tour, which lasts about three hours, head over to Castle Hill.
Tour Castle Hill
This area has a lot of charm, with cobblestone streets and narrow alleys running through the Old Town. There are panoramic views of Pest and the Danube, great cafés and restaurants, and shops to explore.
The cheapest and easiest way to get up the hill is on the No. 16 bus. The funicular is another option, but it usually has a lengthy wait. I actually prefer walking, as I don't think the hill is that steep.
See Buda Castle
They call it a castle but it's more of a palace complex than a traditional castle. Though it was originally constructed in the 13th century, the huge Baroque complex you see today was built between 1749 and 1769. The palace's days of being a luxurious living space ended in World War II, though, when Nazi (and then Russian) troops looted it. Today, it's home to a collection of museums (see below).
Beneath the castle, Vlad the Impaler (who we know colloquially as Count Dracula) was apparently imprisoned for 14 years. In the dungeon area, there is a labyrinth that tourists can explore.
Szent György tér 2, +36 1 458 3000, budacastlebudapest.com. The courtyards are open 24/7 while the castle has hours that align with the museum and gallery below. Tours cost 4,600 HUF (must be booked in advance).
Visit the Budapest History Museum
This museum covers four floors of Buda Castle and really gives you a comprehensive overview of the city's entire history (plus the views across town are amazing!). Rooms date back to the 15th century, including the old cellar, which you're free to explore. The museum also offers an insightful overview of the historical sites around the city center and their role in Hungarian history, from prehistoric times right up to the present.
2 Szent Gyorgy Square, +36-1-487-8854, budacastlebudapest.com/budapest-history-museum. Open Tuesday-Sunday 10am-6pm. Admission is 2,400 HUF (free admission if you have the Budapest Card). There is an additional charge for taking pictures.
Admire the Hungarian National Gallery
Established in 1957, this art museum is located inside Buda Castle. Once one of the most glorious royal residences in Europe, Buda Castle dates to the 14th century and was restored in the Baroque style in the late 1700s. World War II damaged the palace severely and it was restored again in the 1960s before becoming home to the National Gallery in 1975. It has works from prominent Hungarian and European artists as well as a collection of Medieval altarpieces from the 15th century. During your visit, you can also check out the underground Habsburg Palatine Crypt and climb to the top of the iconic dome for panoramic views of the city.
1014 Budapest, +36 20 439 7325, mng.hu. Open Tuesday-Sunday 10am-6pm. Admission is 4,200 HUF and there is an additional charge for taking pictures. Audio guides are available for 1,200 HUF.
See the Hospital in the Rock
This museum is underneath Castle Hill and just a five-minute walk from the castle. It has a fascinating history, having served as a hospital, bomb shelter, prison, and nuclear bunker. Inside, you can learn about World War II, the 1956 revolution, and the Cold War. It opened as a museum in 2008 and is one of the most popular attractions in town. There's a one-hour guided tour complete with wax figures, tools, equipment, and furnishings.
Lovas ut 4/c , +36 70 701 0101, sziklakorhaz.eu/en. Open daily 10am-7pm. Guided tours in English are one hour long and cost around 7,400 HUF.
Visit Matthias Church
This neo-Gothic Roman Catholic church is not what you might expect. I've seen hundreds of churches and cathedrals across Europe, and this one is unique. The colorful roof almost looks like it was built from Lego. The original church was built in the 11th century, though nothing remains of it. The current building was constructed in the 14th century and it saw significant renovations in the 19th century. Once inside, look out for the vaulted ceilings and ornate décor. It was a mosque for a while, which explains its vibrant colors and painted designs that aren't the norm in European churches.
Szentháromság tér 2, +36 1 355 5657, matyas-templom.hu. Open 9am-5pm on weekdays, 9am-1pm on Saturdays, and 1pm-5pm on Sundays. Admission to the church is 2,500 HUF and it's 2,900 HUF for the tower.
See Fisherman's Bastion
This ornate, fairytale structure faces Pest and provides great panoramic views across the Danube River. Built between 1895 and 1902, the terrace comprises seven lookout towers that represent the seven Hungarian tribes that founded Budapest. (It was designed by the same architect who constructed the Matthias Church next door.) The name comes from either the fact that the terrace overlooks the fishermen's guild or that the fishermen's guild actually was responsible for protecting that area of the wall (no one is certain which).
Szentháromság tér, +36 1 458 3030, fishermansbastion.com. Open daily 9am-11pm. Admission is free in the mornings before 9am or evenings after 7pm, with a charge of 1,200 HUF to visit the upper turrets.
Tour the Hungarian Presidential Palace
This is the home of the Hungarian president. The palace is called Sándor-Palota (Alexander Palace), and while it's not terribly eye-catching compared to the surrounding buildings, you can see the changing of the guard at the top of each hour for free (from 9am-5pm, excluding Sundays). Occasionally, the palace is open for tours in the summer (you'll have to inquire in person about prices and hours as they occur infrequently).
Szent György tér 2, +36 1 224 5000. Admission to the changing of the guard is free. There is an additional fee for palace admission (when available).
See Buda Tower
This reconstructed "tower" is all that remains of the Church of Mary Magdalene, which was built in the 13th century but nearly destroyed during an air raid in World War II. When the Turks occupied the city between 1541-1699, it was used as a mosque. Since reopening in 2017, you can now climb the 172 steps to the top, but given the great free views of Castle Hill, I'd skip it and just view the tower from the outside.
Kapisztrán tér 6, budatower.hu/en. Open daily 10am-4pm (but only on the weekends in January and February). Admission is 1,500 HUF or free if you have the Budapest Card.

Budapest Itinerary: Day 2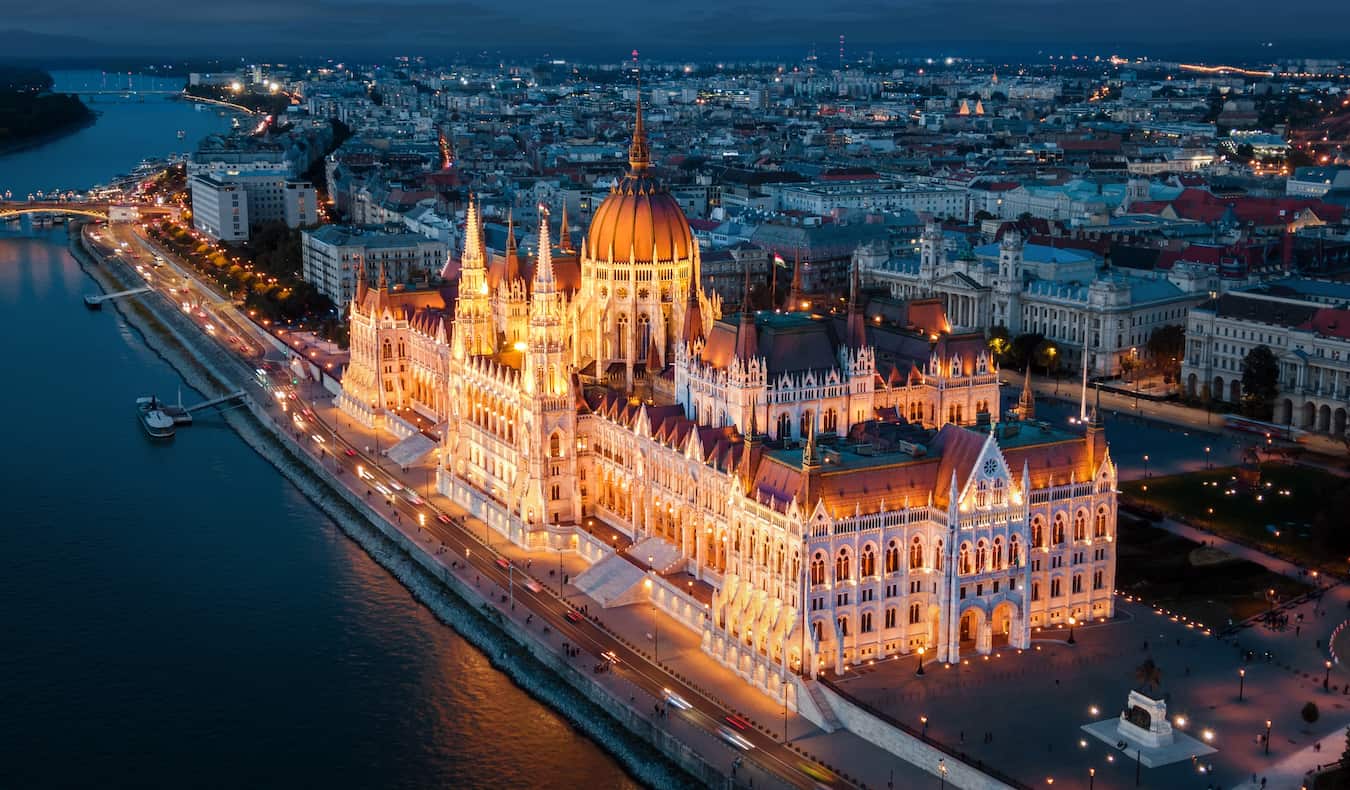 Today, let's tackle the Pest (eastern) side of town:
Visit Parliament
This massive building on the Danube is where the Hungarian legislature meets. The literal translation means "House of the Nation" or "House of the Country." After the three cities that make up modern Budapest (Buda, Pest, and Óbuda) united in 1873, it was decided that a new parliament building was needed. This massive structure took 19 years to build, with construction finishing in 1904. Not only is it the tallest structure in Budapest but it's actually the largest in the entire country.
These days, you can tour the Gothic Revival edifice and watch the changing of the guard. I recommend purchasing your tickets in advance, as the lines to buy tickets on-site can be incredibly long.
Kossuth Lajos tér 1-3, +36 1 441 4415, parlament.hu. Open daily 8am-4pm. Admission is 10,000 HUF for non-EU residents and 5,000 HUF for EU residents.
Stroll Along the Danube
A walk along the river is a nice activity after visiting Parliament. Head south and check out the promenade and its many green spaces and sculptures, including the sobering "Shoes on the Danube Bank," a memorial honoring the Jews who were executed here during World War II. (During World War II, fascist militia rounded up 3,500 citizens (800 of which were Jewish) and ordered them to take off their shoes before they were executed and thrown in the Danube)
Walk Across the Chain Bridge
Continuing south, you'll reach the Széchenyi Chain Bridge connecting Pest with Buda. This wrought-iron and stone suspension bridge is 375 meters (1,230 feet) in length. It opened in 1849, though it had to be rebuilt after World War II. At the Pest (east) end of the Chain Bridge is the Gresham Palace, a beautiful Art Nouveau building. It was once a luxurious office/apartment building and is now a luxurious hotel.
Eat at the Great Market Hall
Built in 1897, this is the oldest and largest indoor market in the country, located a bit southwest of the Jewish Quarter. There's mostly produce, meats, baked goods, and candy on the ground floor, while the upper floor is home to restaurants and souvenir shops. It has a lot of traditional places to eat, so be sure to walk around and explore first. Sure, it's touristy (it's the central market, after all!), but I still found the food tasty.
Vámház körút 1–3, budapestmarkethall.com/great-market-hall-budapest. Open Monday 6am-5pm, Tuesday-Friday 6am-6pm , and Saturday 6am-3pm. Closed on Sundays. Admission is free but tours are available. Prices start at 7,000 HUF for a guided tour and 20,000 HUF for a tour with samples of local specialties, such as Hungarian cheese scones, salami, truffle cream, and more. Market tasting tours are Saturdays at 11am.
Gaze at St. Stephen's Basilica
This is the largest church in Hungary and can't be missed. It is beautiful inside and out, with ornate architecture, gorgeous artwork, sparkling marble, and a tall dome. No wonder it took 50 years to build! If you go inside, check out all the little chapels and St. Stephen's mummified hand. If you're there on a Monday, you can go to an organ concert.
Szent István tér 1, +36 1 311 0839, bazilika.biz. Open daily from 9am-5pm (7:45am on Sundays). Entry to the basilica is 2,000 HUF per person and 4,500 HUF for the All in One ticket, which includes the panoramic tower/observation deck.
Check out Dohány Street Synagogue
Also known as the Great Synagogue, this is the second-largest synagogue in the world, built in 1854 and boasting some 3,000 seats. Make sure you go on the guided tour (included with admission) to get more perspective on the building. The guides are super knowledgeable, and you can learn about the construction of the synagogue, Jewish life during World War II, and a lot more. Also check out Wallenberg Memorial Park (right behind the synagogue) and the nearby Hungarian Jewish Museum.
Dohány u. 2, +36 1 413 5584, jewishtourhungary.com/en. Hours vary from month to month; call ahead or check the website for details. Admission is 9,000 HUF.
See the Hungarian State Opera House
You can go inside this Neo-Renaissance masterpiece or just view it from outside. I recommend the latter, as the auditorium is being renovated, and the tour doesn't cover much of the architecture. If there are performances while you are in town, try to catch one. It may even cost less than a tour! Check the website to see what's on during your visit.
Andrássy u. 22, 1061, +36 1-81-47-100, opera.hu. Tours cost around 9,000 HUF and last one hour. Performances vary but can cost as little as 2,000 HUF.
Party at the Ruin Bars
Ruin bars are all the rage in Budapest and have been around since the 2001 founding of Szimpla Kert, the mecca of all ruin bars. They are in Budapest's District VII neighborhood (the old Jewish Quarter) in the ruins of abandoned buildings, stores, or lots. This neighborhood was left to decay after World War II, so it was a perfect place to develop an underground bar scene. (Not so underground anymore, though!) From the outside, these bars look like normal homes. They don't have large signs pointing the way, you don't hear any loud noise, and there's no line of people waiting to get in.
My two favorite bars re:
Szimpla Kert – This is the original and most famous ruin bar that started this trend. Once an abandoned factory, it has a large open courtyard, a top floor with eclectic furniture, cocktail bars, and even an old, stripped-down Trabant (Communist-era car) you can have a drink in. It's one of the coolest bars in the world. Kazinczy u. 14, szimpla.hu. Open 3pm-4am on Monday to Thursdays, 12pm-4am on Friday and Saturdays, and 9am-4am on Sundays.
Instant – Occupying an entire apartment building, Instant is the biggest ruin bar, with more than 20 rooms. They've knocked down many of the walls to connect the apartments and make space for the DJs and dancing. It has more of a club vibe.Akácfa u. 49-51, +36 70 638 5040, instant-fogas.com. Open daily 4pm-6am.
For a longer list of the best ruin bars in Budapest, check out my in-depth guide.

Budapest Itinerary: Day 3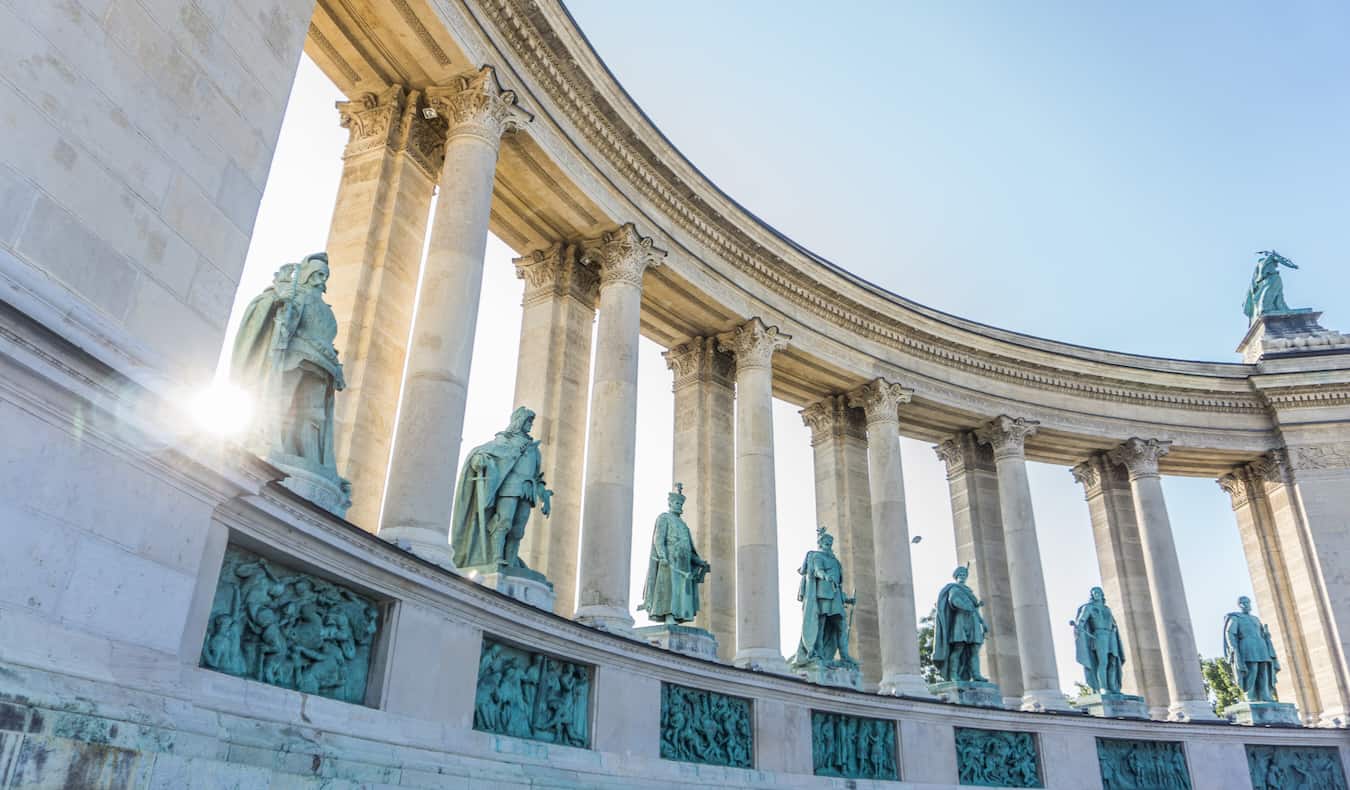 Explore Gellért Hill
Start your day back in Buda with a trip to Gellért Hill, south of Castle Hill. This hill offers the best views of Budapest, and it's a popular spot to watch a sunset from. (If you go for the sunset, take a flashlight for the trip home!)
There are several monuments on the hill that are worth stopping to appreciate:
Liberty Statue – This bronze statue was erected in 1947 to celebrate the liberating Soviet forces who defeated the Nazis. It's 14 meters (49 feet) tall and sits on a 26-meter tall (85 feet) pedestal. When Hungary adopted democracy in 1989, the transcription and meaning of the statue was changed to reflect this.
Statue of Queen Elisabeth – This statue is dedicated to the Empress of Austria and Queen of Hungary, Elisabeth, who married Franz Joseph I, Emperor of Austria.
Statue of King Saint Stephen – This statue is dedicated to Hungary's first king, who reigned from 1000 to 1038 CE. He helped establish the country as a Christian nation and provided a period of relative peace and stability.
Szent Gellért Monument – This monument is dedicated to Saint Gerard, who was the first Bishop of Csanád in what was the Kingdom of Hungary in 1030 CE. He kicked off the conversion of Hungary to Christianity, and a monument was constructed in his honor in 1904.
See the Cave Church
Aside from these picturesque statues and the epic view, Gellért Hill is home to the most unusual church in the city. In the 1920s, monks built this church in a cave that had been previously used by a hermit monk. It was used as a hospital during World War II, but then the Communist government covered the entrance in concrete after the war and executed the head monk. There's a lot more to the history of this church than I have room to cover here, so make sure to use the audio guide. It's very insightful!
Sziklatemlom út Gellért Hill. Open Monday-Saturday from 9:30am-7:30pm. Admission is 850 HUF.
Visit the House of Terror Museum
In this frightening museum, you learn what life was like for Hungarians under the fascist and Communist regimes of the 1900s. The building was used by the ÁVH (Secret Police) and Arrow Cross Party (the Hungarian Nazi party). The permanent exhibits are spread over four floors and house all sorts of old propaganda, weapons, and informative multimedia displays. Over 700,000 Hungarians were killed or imprisoned by the Soviets, and the museum does a good job of illustrating just how dreadful their daily lives were.
Andrássy út 60, +36 1-374 26 00, terrorhaza.hu/en. Open Tuesday-Sunday from 10am-6pm. Admission is 4,000 HUF.
Tour Heroes' Square
At the end of Andrássy Avenue is the largest square in Hungary. Its centerpiece is the Millennial Memorial and the statues of Hungarian kings and other historical figures, including the seven chiefs who led the Magyars (modern-day Hungarians) in the 9th century. The monument was built in 1896 to celebrate Hungary's 1,000th anniversary. At this time, Hungary was part of the Austro-Hungarian Empire ruled by the Hapsburgs, and space was left for statues of future Hapsburg leaders.
The square is at the entrance to City Park, where you can visit the zoo and the Széchenyi Baths (see below) if there's time. The Museum of Fine Arts and the Palace of Art are located nearby as well, making for interesting stops if you're interested in art.
Soak at the Baths
Hungarians love their thermal spa baths. Budapest has more than 100 mineral hot springs that have been put to good use since Roman times. With 18 pools, the Széchenyi Baths in City Park are the largest and most famous in Europe. The stunning yellow buildings were built in 1913, and it's a popular spot for locals and tourists alike. If you're only going to one thermal spa, this is the one!
Állatkerti krt. 9-11, +36-20 435 0051, szechenyifurdo.hu. Open daily from 7am-7pm and weekends from 9am-8pm. Admission starts at 9,400 HUF on weekdays and 10,900 HUF on weekends and holidays.
These are some other baths around town:
Veli Bej Bath – This is another Turkish-style bath, with a luxurious feel. Constructed in 1575, it's one of the oldest (and arguably most beautiful) in town. Admission is 3,500 HUF.
Dandár Bath – This is a no-frills bath that a lot of locals go to. Opened in 1930, it has an art deco style and was recently refurbished. You can also enjoy massages, a diving pool, and a sauna. Admission starts at 2,200 HUF for a two-hour ticket during the week depending on whether you want indoor or outside access. A combo ticket, which includes both indoor and outdoor pools, costs 3,400 on weekdays and 3,500 HUF on the weekends.
Gellért Baths – Located in Hotel Gellért, this complex was built in the early 1900s and renovated in 2008. There are several indoor and outdoor pools that are great for relaxing and, some say, curing illnesses. The mosaic floors and stained glass windows are beautiful and make for quite the bathing experience! Admission starts at 9,400 HUF on weekdays and 10,900 HUF on weekends and holidays.
Rudas Spa – At the foot of Gellért Hill, this spa's interior dates back to 1550 and Ottoman rule. There are six therapy pools here as well as a swimming pool, with the water said to cure all sorts of illnesses. Admission starts at 8,600 HUF for weekdays and 12,200 HUF on the weekends.
When visiting the baths, don't forget your bathing suit and flip-flops. You can typically rent towels and lockers.

Other Things to See and Do in Budapest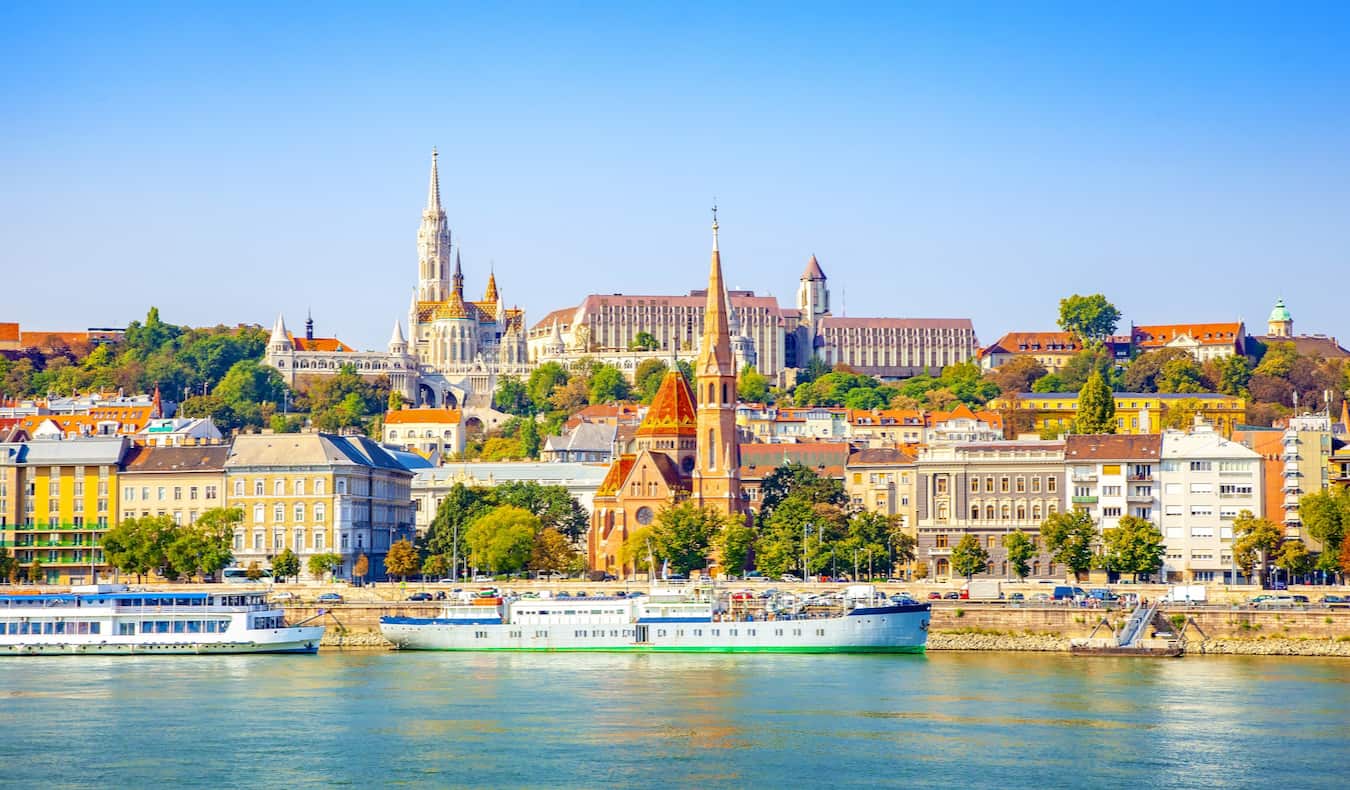 If you have more than three days in Budapest, there are plenty of other activities to fill your time.
Visit the House of Houdini
Harry Houdini was one of the most famous and well-known illusionists in the world. He was known for his elaborate escape tricks, and he was actually born in Hungary. This is the only museum in Europe dedicated to the Budapest native. It's home to quite a few Houdini props and pieces of memorabilia, as well as live magic shows.
11 Dísz Square, +36 1-951-8066, houseofhoudinibudapest.com. Open daily from 10am-7pm. Admission is 3,500 HUF per person.
Take a Tour
Beyond free walking tours, Budapest has tons of other great walking, food, and historical tours. They aren't free, but you definitely get your money's worth! Here are a few worth checking out:
Admire Budapest's Street Art
In recent years, Budapest has become known for its street art scene. Budapest Flow, in addition to offering some cool alternative tours, has created a map of all the best street art spots so you can create your own walking tour or make a small detour to see different things in each area as you pass.
Go Caving
Located on the Buda side of Budapest are around 200 underground caves. These hydrothermal caves were created by the thermal springs that supply the thermal baths in the city. Caving Under Budapest runs three types of tours, including one where you can climb up walls and squeeze through incredibly narrow spaces within the sprawling 30-kilometer (19-mile) cave system beneath the city. A 3-hour guided adventure caving tour costs around 26,000 HUF.
Take a River Cruise
The Danube is the second-longest river in Europe (after the Volga). If you want to tour the city by water, lots of hostels organize weekly Danube boat parties (the Budapest Party Hostel group is famous for theirs). Other boat tours are available with or without dinner and drink options as well. It's a fun way to see the city and enjoy a night out. For a 90-minute river cruise (with an audio guide and unlimited prosecco), expect to pay around 9,500 HUF.

Where to Stay in Budapest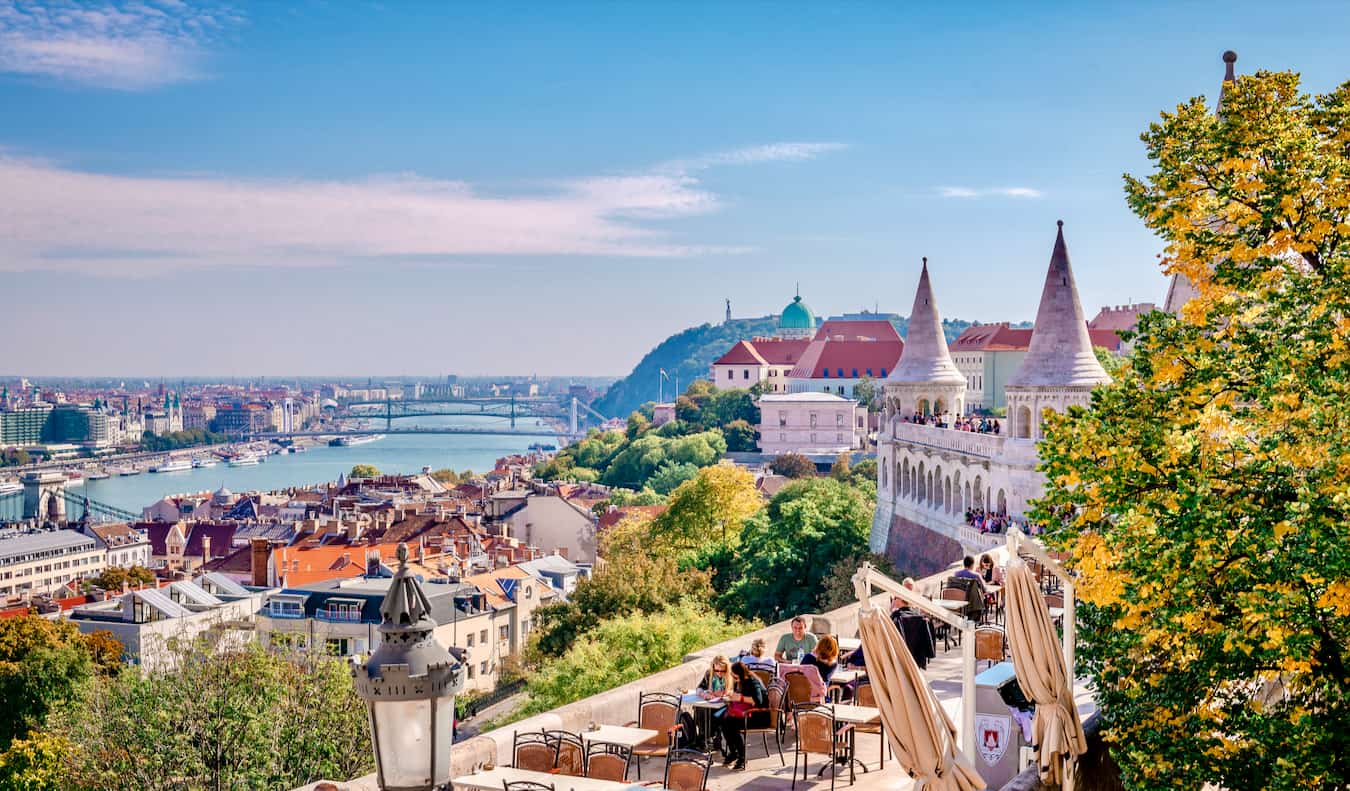 If you're looking for accommodation in Budapest, here are a few of my favorite places to stay in the city:
***
Budapest is a fun city that really does have something for everyone. Don't let the grim façade fool you. Budapest is vibrant and modern and packed with awesome things to see and do, whether you're a history buff or night owl looking to party (or both!). It's one of the best capitals to visit in all of Europe so you better make sure you add this quirky, historic destination to your bucket list!
Get Your In-Depth Budget Guide to Europe!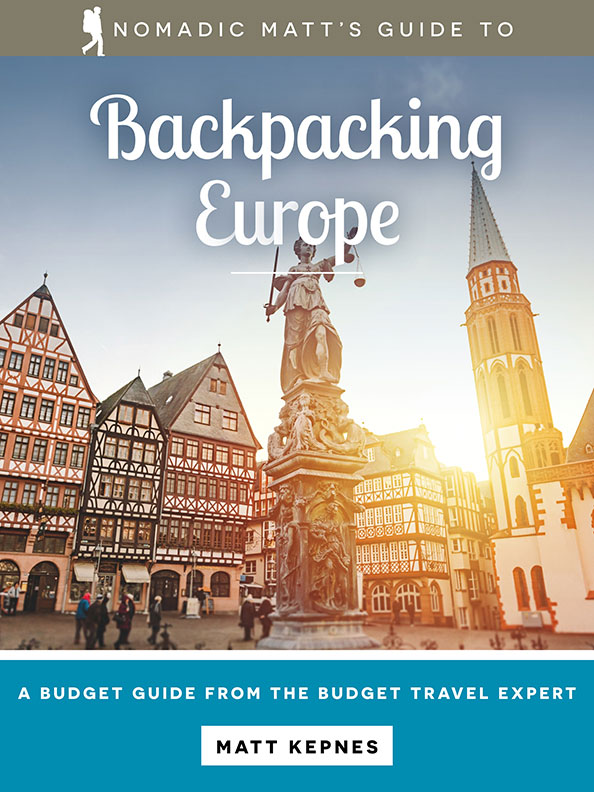 My detailed 200+ page guidebook is made for budget travelers like you! It cuts out the fluff found in other guides and gets straight to the practical information you need to travel while in Europe. It has suggested itineraries, budgets, ways to save money, on and off the beaten path things to see and do, non-touristy restaurants, markets, bars, safety tips, and much more! Click here to learn more and get your copy today.
Book Your Trip to Budapest: Logistical Tips and Tricks
Book Your Flight
Use Skyscanner to find a cheap flight. They are my favorite search engine because they search websites and airlines around the globe, so you always know no stone is left unturned.
Book Your Accommodation
You can book your hostel with Hostelworld as they have the biggest inventory and best deals. If you want to stay somewhere other than a hostel, use Booking.com as they consistently return the cheapest rates for guesthouses and cheap hotels. My top places to stay in the city are:
If you're looking for more places to stay, here is a complete list of my favorite hostels in Budapest!
Don't Forget Travel Insurance
Travel insurance protects you against illness, injury, theft, and cancellations. It's comprehensive protection in case anything goes wrong. I never go on a trip without it as I've had to use it many times in the past. My favorite companies that offer the best service and value are:
Looking for the Best Companies to Save Money With?
Check out my resource page for the best companies to use when you travel. I list all the ones I use to save money when I'm on the road. They save you money when you travel too.
Want More Information on Budapest?
Be sure to visit our robust destination guide on Budapest for even more planning tips!