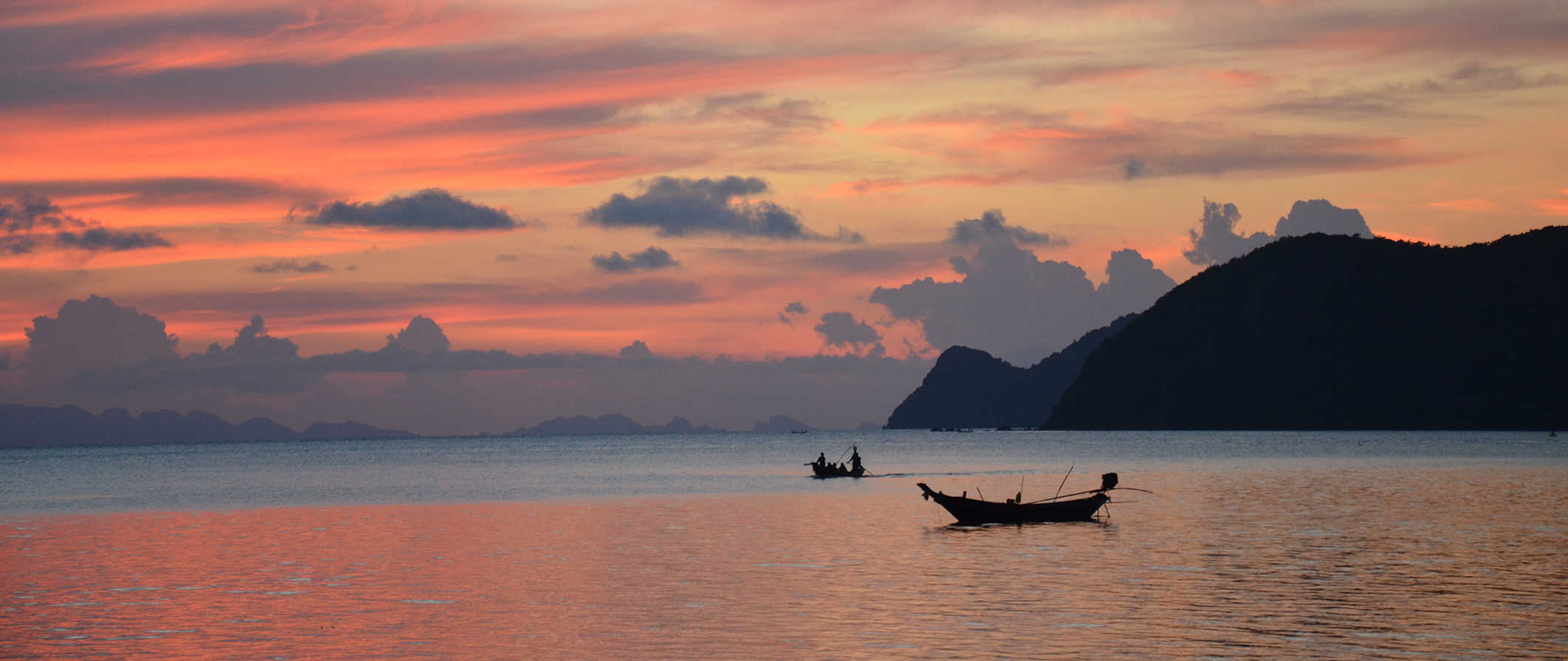 Ko Pha Ngan is located in the Gulf of Thailand and is on of the premier backpacking destination in Southeast Asia.
Tourists started discovering this area in the 1980s, and due to the fame of the Full Moon Parties, it has been popular ever since.
Lots and lots of people backpack around Ko Pha Ngan or just travel to the island for a beach holiday.
This is a pretty heavy party destination, especially around the madness that is Haat Rin (location of the Full Moon Party) but, if you head to the northern or eastern beaches on the island, they tend to be a lot more low-key and relaxed than busy Haat Rin.
There's a lot of yoga and nature resorts here to get away from it all.
It's a big reason why people visit Ko Pha Ngan.
So, in short, don't let the island's party reputation put you off. There's a lot to this place.
This Ko Pha Ngan travel guide can help you plan your trip, make the most of your time there, and avoid spending lots of money too!

Ko Pha Ngan
Top 5 Things to See and Do in Ko Pha Ngan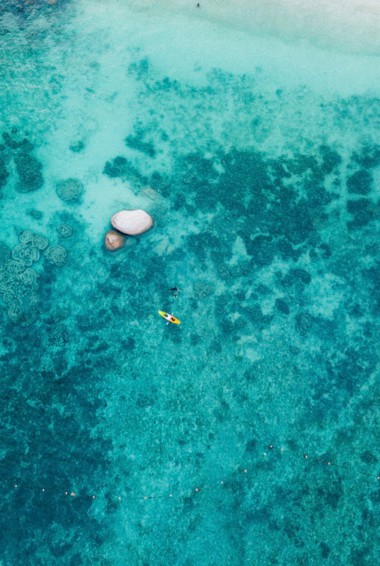 1. Go snorkeling
Snorkel trips usually run from 11am-5pm and include transportation by boat, snorkeling, swimming, and lunch for about 1,600 THB ($50 USD). You meet tons of people on them as well. There is also a tour called the Munchies Tour and another called the Reggae Tour and both include, as you might guess, marijuana.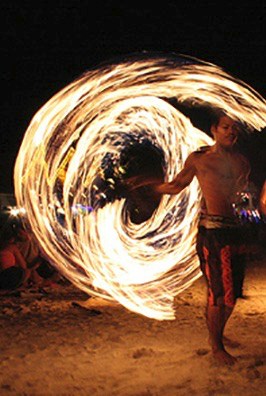 2. Enjoy the famous Full Moon Party
The Full Moon Party
is a giant beach rave with a lot of drinking, dancing, and partying. Each bar has its own sound system, the beach is lined with people selling alcohol, fire dancers put on shows, and little booths sell glow-in-the-dark face paint. If you miss it, there's always the half moon party, quarter moon party, and black moon party.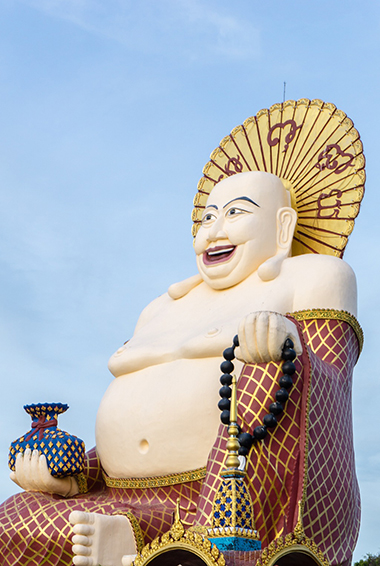 3. Tour the temples
Thailand is covered with temples of varying religious denominations, and Ko Pha Ngan is no exception. They are beautiful windows into Thai religion and make for great photo opportunities. Wat Phu Khao Noi and especially Wat Samai Kongka are two of the most beautiful temples on the island.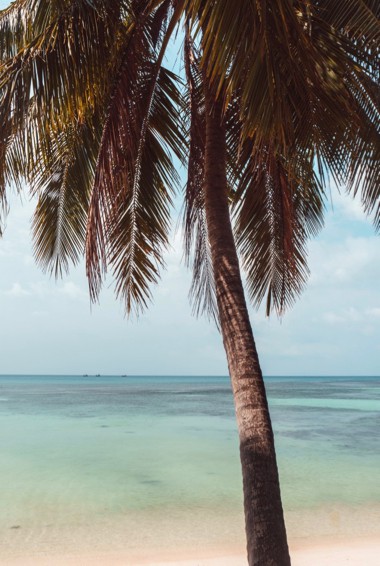 4. Lay in the sun
Had Rin is the most developed beach on the island but, with over 30 beaches to choose from, you can have anything from touristy and developed, to deserted and secluded beaches all to yourself. Thong Nai Pan is one of my favorites, with white sand and calmer waters.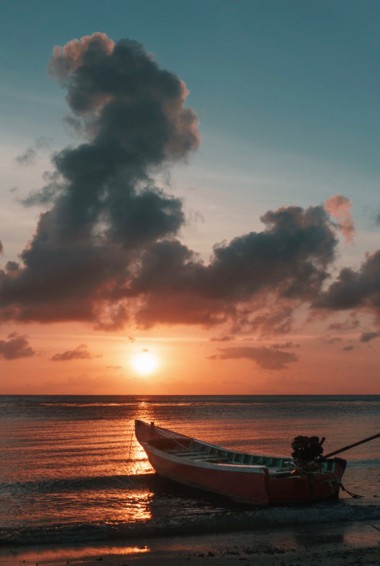 5. Take a boat trip
Boat trips can be arranged through a variety of resorts and companies around the island. Some of the best itineraries include visits to the Than Sadet Waterfall, Thong Nai Pan, and Bottle Beach (Haad Khuat). Usually, you'll have lunch included on these excursions. Day trips are from 1,600 THB ($50 USD).
Other Things to See and Do in Ko Pha Ngan
1. Swim in a natural mountain pool
Close to Haat Rin in the direction of Baan Tai, take a turn off to the right where you see the sign stating "river on stone" natural pool, and you will find yourself at the Sramonora waterfall. It is a little out of the way to get to, but definitely worth the trek. There is also a resort close by, with a little restaurant if you get hungry.
2. Do yoga
The island is also home to a couple of yoga schools where you can go to relax and revitalize your body. Depending on how much time you have and how serious you are you can go for a single lesson or stay there for six months learning to be a yoga instructor. You can drop in for a class for as little as 300 THB ($9.50 USD), or be more ambitious and get 10 class passes for around 2,500 THB ($80 USD).
3. Rent a kayak
Just on many of the other islands, it's possible to rent a sea kayak and get out on the water. Head out for an hour of paddling, or be more ambitious and do an organized day tour. You can find kayaks on nearly every beach, with most starting at around 100-150 THB ($3.15-4.75 USD) per hour. The West coast, from Wok Tum to Koh Ma offers some of the best kayaking waters to beach hop.
4. Watch (or learn) some Muay Thai
Muay Thai has gained international fame as a Thai martial art, and it's a thrilling and disciplined sport. It is known as "The art of using eight limbs", as fighters use fists, knees, elbows, and shins. You can catch a fight in one of the island's three stadiums, or sign up for a lesson and learn it yourself. You can even attend a Muay Thai camp here! A one-session class starts at about 300 THB ($9.50 USD), whereas a week's stay at the camp starts from 2,000 THB ($64 USD).
5. Learn to cook
Thai food has got to be one of the best cuisines in the world, and many tourists come here and just eat and eat and eat. But why not take it an extra step and sign up for one of the island's numerous cooking classes? Most classes begin with a visit to the local market, and they always end with a tasty meal! Classes start from 1,200 THB ($38 USD).
6. Visit the waterfalls
Ko Pha Ngan also has its share of waterfalls, although some are only seasonal, and dry up part way through the year. If you're up for some hiking, making your way to one of these for a secluded getaway from the beach party scene. Try Wang Sai and Than Prawet.
7. Learn to dive
It's not the top place in Thailand for diving, but there are still some good options. Sailrock is a very well-known dive site in the area: a rock that pierces the water and creates the opportunity for a great wall dive down to 130ft. The island has a couple of schools offering PADI-courses. Day trips are from 2,250 THB ($70 USD).
8. Soak in the culture
The Thai Culture Center offers a variety of classes that you can take to learn more about the traditions of the people of Ko Pha Ngan. Learn how to make pad thai in a cooking class, pick up a few words in a language class, or strike a new pose in a yoga class. There are a variety of options to choose from!
9. Visit the botanical garden
The Pha Ngan Heritage Garden has over 2,000 species of Thai vegetation, with over 200 different types of water lilies alone! The ponds boast giant carp, and there is what claims to be (and I believe it!) the only Siamese Fighting Fish and Guppy Fish Museum in the South of Thailand. There is a 50 THB ($1.60 USD) donation required to enter the gardens.
10. Zipline through the canopy
If heights are your thing, Just for Fun Canopy Adventure offers sweeping zip lines and tree bridges up to 22m up! The full course takes about 45 minutes, and you can grab a drink afterward at their Fish Spa. It costs 800 THB ($25 USD) per person.
(Hey there! Wait one second! Did you know I also wrote an entire guidebook to Thailand filled with – not only even more detailed information on the things included on this page but also itineraries, maps, practical information (i.e. hours of operation, phone numbers, websites, prices, etc), cultural insights, and so much more? It has everything you want in a guidebook – but with a focus on budget and cultural travel! If you want to go into more depth and have something to take on your trip, click here for more about the book!)
Ko Pha Ngan Travel Costs
Hostel prices – Over the last few years, hostels have become a lot more popular on the island. You can find large dorm rooms with 18-20 beds starting at 200 THB ($6.35). You can find 6-bed dorm rooms for around 315 THB ($10 USD) per night.
You can also find private rooms that sleep two people at 630 THB ($20 USD) and they generally go as high as 1,200 THB ($38 USD). One of the most unique places to stay on the island is called The Sanctuary, which is a yoga retreat that also rents out beds to people looking for a nice beach view.
Budget hotel prices – There are tons of guesthouses, beach bungalows, and villages. Beachside bungalows start at 450 THB ($14 USD) per night (with a fan) and go up from there. For a more luxurious bungalow, expect to spend about 1,400-1,800 THB ($44-57 USD). Cheap rooms can be found for around 400 THB ($13 USD) per night. During New Year's and the Full Moon Party, prices increase by about 30%, so be prepared if you plan on attending. A good hotel to stay in is Neptune's Villa, which has well-priced luxury rooms right on the beach.
On Airbnb, you can find a good number of shared rooms in apartments for 315 THB ($10 USD) per night. There's also a wide selection of entire apartments/homes, with many falling in the 700-1,600 THB ($22-50 USD) range per night.
Average cost of food – You can find local meals for around 50-60 THB ($1.60-1.90 USD). A meal at most tourist restaurants, especially around Haat Rin, will run you about 100-170 THB ($3.15-5.40 USD) per meal for Thai food. Go to Food Stall Park or Little Home Restaurant for some of the best and most affordable Thai cuisine.
Western meals will cost closer to 230 THB ($7.30 USD). I'd skip the Western food and stick with Thai food, it's much cheaper and is much tastier. When drinking, you can go get cheap beers at 7-Eleven and bring them onto the beach to drink. A single beer will cost about 25 THB ($0.80 USD) compared to 90-100 THB ($2.85-3.15 USD) at a bar.
Backpacking Ko Pha Ngan Suggested Budgets
Ko Pha Ngan can be a cheap place to visit if you stay off Haad Rin, which is the main tourist part of the island. Everything is expensive there. Additionally, keep in mind that during the Full Moon Party, these prices may increase up to 30%.
On a backpacker budget, you'll spend about 1,010 THB ($32 USD) per day. This will get you a hostel dorm, a few short distance songthaews, mostly street food, and cheap beers at the 7-Eleven to drink on the beach, with enough left over to do an activity or two while you're there. Keep in mind prices can be a lot higher on Haat Rin and during the Full Moon party. If you've come here to party, I'd probably budget around $50 a day. Those buckets of booze aren't cheap!
On a mid-range budget, expect to pay about 2,3958 THB ($76 USD) a day. On this budget, you can get a private room in a 2-star hotel, eat mostly street food but also enjoy a sit-down meal every now and then, and more booze. You'll also be able to hire a motorcycle and take some more snorkel trips around the island.
A luxury trip to Ko Pha Ngan will cost you from 4,890 THB ($155 USD) per day. This will give you a comfortable room at a resort with a pool, as well as all the nice meals and drinks you'd like (including Western meals). You can take songthaews everywhere and spend more on activities, like cooking classes and diving trips. After that, the sky is the limit.
You can use the chart below to get some idea of how much you need to budget daily, depending on your travel style. Keep in mind these are daily averages – some days you'll spend more, some days you'll spend less (you might spend less every day, it depends on how many of the tips listed below you use). But we want to give you a general idea of how to make your budget. Prices are in USD.
Accommodation
Food
Transportation
Attractions
Average Daily Cost
Backpacker
$7
$10
$5
$10
$32
Mid-Range
$14
$15
$7
$40
$76
Luxury
$40
$30
$15
$70
$155
Ko Pha Ngan Travel Guide: Money Saving Tips
Ko Pha Ngan can really get expensive, especially if you're here to do a lot of partying or one of the expensive yoga retreats. That being said, you can really do a budget-friendly trip if you're smart about it. Here are some ways to save money on Ko Pha Ngan:
Find deals on a room – As a general guide, the further you walk along the beach to the last resort, the better and quieter of a deal you get! If you are coming near the Full Moon Party, arrive at least three days prior to secure yourself a decent place.
Time your trip wisely – If you come during the Full Moon Party or Half Moon Party, expect prices to skyrocket! You can pay double or triple what you normally would. My favorite time to visit is about a week before the party when there is just the right number of people on the island.
Drink cheaply – Buckets, the famous alcohol-filled sand pails, cost a lot of money. Save them until later (and save yourself from passing out too!). You can go get cheap beers at 7-Eleven and bring them onto the beach. A single beer will cost about 25 THB ($0.80 USD) compared to 90-100 THB ($2.85-3.15 USD) at a bar.
Couchsurf – Nothing's cheaper than sleeping for free. Couchsurfing connects you with locals who will give you not only a free place to stay, but also a local tour guide who can introduce you to all the great places to see.
Bargain hard – When shopping at the markets, whip out your negotiation skills. The rule of thumb is the more you buy, the cheaper the prices will be. So shop in packs for the best deals.
Use a water bottle with a purifier – It isn't safe to drink the tap water in Ko Pha Ngan, and although buying bottled water is cheap, it does add up — pick up a LifeStraw (it's good for the environment too!)
(Hey there! Wait one second! Did you know I also wrote an entire guidebook to Thailand filled with – not only even more detailed information on the things included on this page but also itineraries, maps, practical information (i.e. hours of operation, phone numbers, websites, prices, etc), cultural insights, and so much more? It has everything you want in a guidebook – but with a focus on budget and cultural travel! If you want to go into more depth and have something to take on your trip, click here for more about the book!)
Where To Stay in Ko Ko Pha Ngan
Looking for accommodation in Ko Pha Ngan? Here are some of my favorite places to stay:
How to Get Around Ko Ko Pha Ngan
Songthaews – Songthaews (pick-up truck taxis) will take you across the island for around 100-400 THB ($3.15-13 USD) a ride, or 170 THB ($5.40 USD) for less accessible destinations. The tuk-tuk mafia runs the show here so don't try to bargain down. They have set their prices and don't really offer deals unless there are a lot of people involved.
Motorcycle Rental – You can rent motorcycles around the island for 150–250 THB ($4.75-7.90 USD) per day. It's hilly, so don't make Ko Phangan the place you learn how to ride a motorbike! There are a lot of accidents on this island because people underestimate the bad road conditions here.
When to Go to Ko Pha Ngan
The average temperature in Ko Pha Ngan does not change very much. Temperatures are hot all year round, but it does tend to rain often (for very short periods of time). The hottest months are from April to June.
November to February are the coolest months, with temperatures between 73-86°F (23-30°C). February is the driest month, and is the best time to come if you simply want to soak up the sun on the beaches or enjoy some water sports.
(Hey there! Wait one second! Did you know I also wrote an entire guidebook to Thailand filled with – not only even more detailed information on the things included on this page but also itineraries, maps, practical information (i.e. hours of operation, phone numbers, websites, prices, etc), cultural insights, and so much more? It has everything you want in a guidebook – but with a focus on budget and cultural travel! If you want to go into more depth and have something to take on your trip, click here for more about the book!)
How to Stay Safe in Ko Pha Ngan
Ko Pha Ngan is an incredibly safe place to backpack and travel. Petty theft (including bag snatching) is the most common type of crime in Ko Pha Ngan. If you're worried about scams, read this post on travel scams to avoid.
During the Full Moon Party, your risks are greater. There are a lot of drugs here. All drugs are illegal in Thailand and punishable by time in some pretty bad prisons. Undercover police might try to sell you drugs, then arrest you. Locals might rat you out for a reward. Bottom line? Don't do drugs.
Also be careful about your buckets of alcohol. Those things are lethal! I have a hard-and-fast rule that I and other experienced Full Mooners follow: no buckets before midnight. If you want to actually see the sunrise, I'd suggest you follow it too.
Always trust your gut instinct. If your hotel is seedier than you thought, get out of there. Make copies of your personal documents, including your passport and ID.
If you don't do it at home, don't do it when you're in Ko Pha Ngan.
This is a notorious party island. The biggest incidents happen when people are being drunk and stupid. Those buckets of booze can be lethal, and unfortunately, travelers do need to stay alert for predators slipping drugs into their drinks. Avoid illegal substances at all cost — Thailand is very, very strict on drugs!
The most important piece of advice I can offer is to purchase good travel insurance. Travel insurance will protect you against illness, injury, theft, and cancellations. It's comprehensive protection in case anything goes wrong. I never go on a trip without it as I've had to use it many times in the past. You can use the widget below to find the policy right for you:
Ko Pha Ngan Travel Guide: The Best Booking Resources
Below are my favorite companies to use when I travel to Ko Pha Ngan. They are included here because they consistently turn up the best deals, offer world-class customer service and great value, and overall, are better than their competitors.
12go.asia – If you're looking up ferry schedules and prices to get to Ko Pha Ngan, this website is the best place to do so. Otherwise, buy your tickets from an agent.
Airbnb – Airbnb is a great accommodation alternative for connecting with homeowners who rent out their homes or apartments. The big cities have tons of listings!
Hostelworld – This is the best hostel accommodation site out there, with the largest inventory, best search interface, and widest availability.
Agoda – Other than Hostelworld an Airbnb, Agoda is the best hotel accommodation site for Asia as it has the largest inventory and offers the best rates. If you want a guesthouse or hotel, book it via this website!
Intrepid Travel – If you want to do a group tour around Southern Asia, go with Intrepid Travel. They offer good small group tours that use local operators and leave a small environmental footprint. If you go on a tour with anyone, go with them. And, as a reader of this site, you'll get a discount when you click the link!
Grassroots Volunteering – For volunteering, Grassroots Volunteering compiles a list of good local volunteer organizations that keep the money within the community.
Couchsurfing – This website allows you to stay on people's couches or spare rooms for free. It's a great way to save money while meeting locals who can tell you the ins and outs of their city. The site also lists events you can attend to meet people (even if you're not staying with someone).
World Nomads – I buy all my travel insurance from World Nomads. They have great customer service, competitive prices, and in-depth coverage. I've been using them since I started traveling in 2003. Don't leave home without it!
GO DEEPER: Nomadic Matt's In-Depth Budget Guide to Thailand!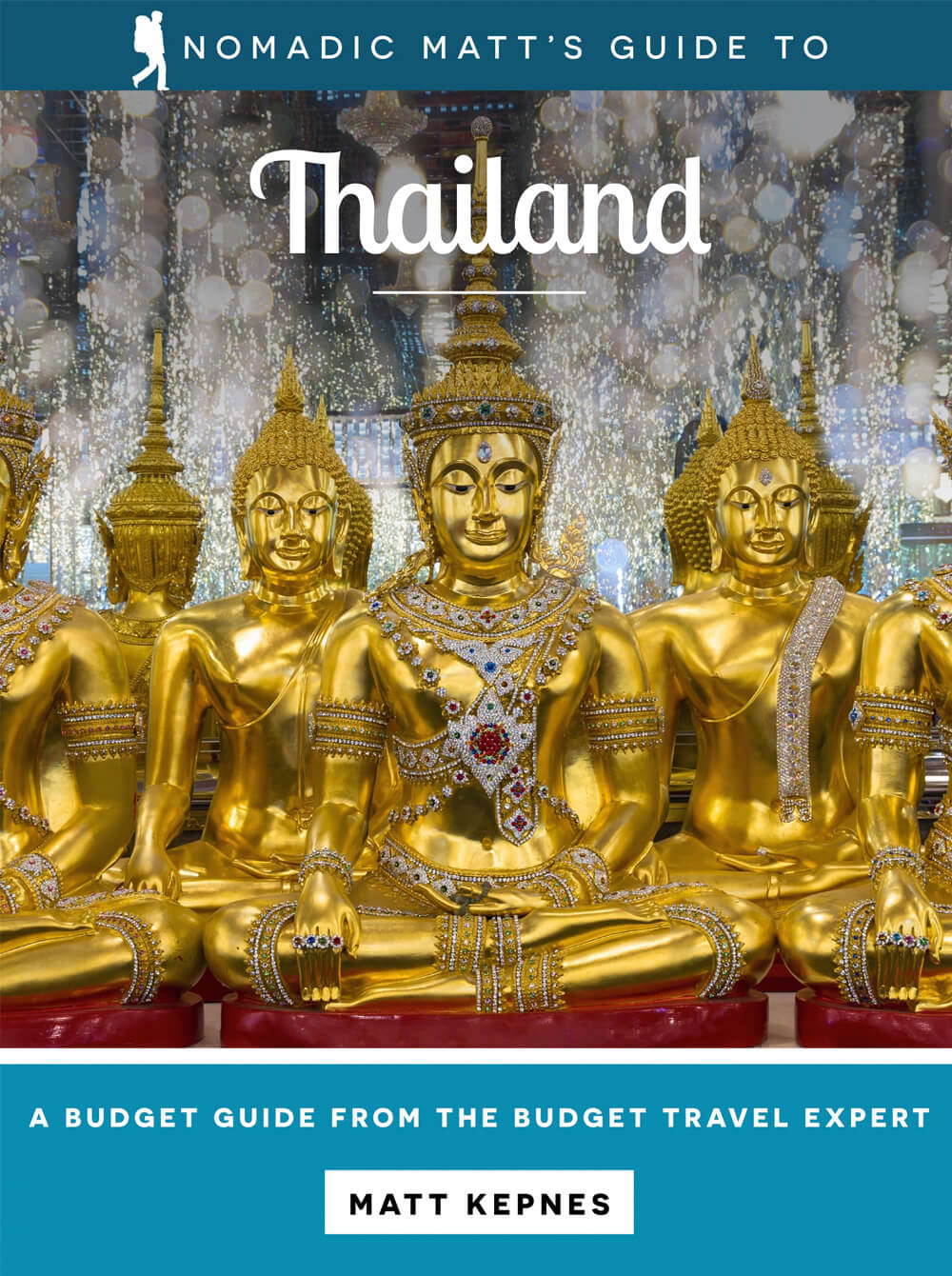 There's a lot of free information online but do you want to spend days searching for information? Prob not! That's why guidebooks exist.
While I have a lot of free tips on Thailand, I also wrote an entire book that goes into great detail on everything you need to plan a trip here on a budget! You'll get suggested itineraries, budgets, even more ways to save money, my favorites restaurants, maps, prices, practical information (i.e. phone numbers, websites, prices, safety advice, etc etc), and cultural tips.
I'll give the insider view of Thailand that I got from living and traveling here! The downloadable guide can be used on your Kindle, iPad, phone, or computer so you can have it with you when you go.
Ko Pha Ngan Gear and Packing Guide
If you're heading on the road and need some gear suggestions, here are my tips for the best travel backpack and for what to pack!
The Best Backpack for Travelers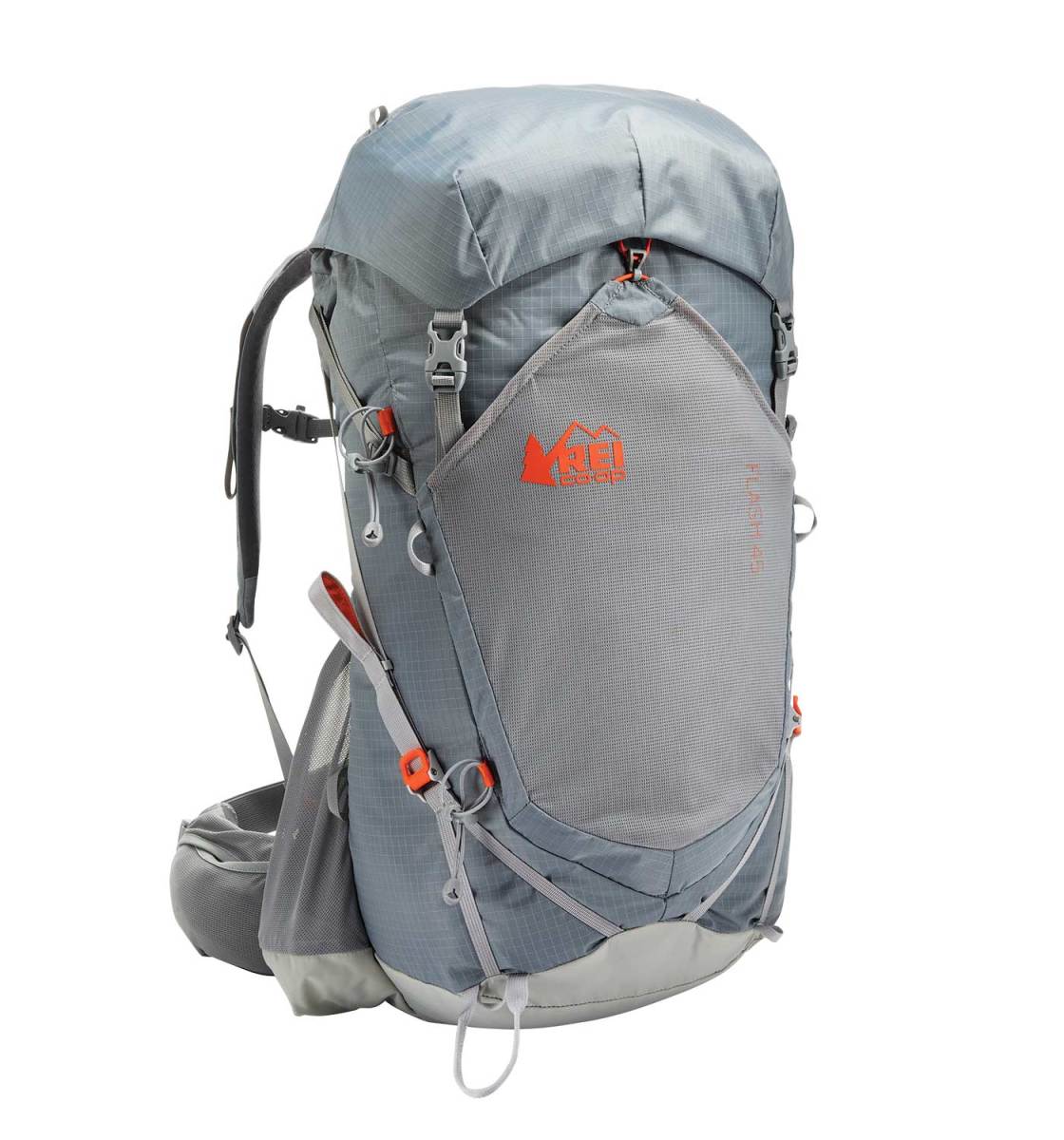 What's the best backpack for traveling long-term? I recommend the
REI Flash 45 Pack
. It's light and comfy, front loading, and fits perfectly in an airplane's overhead bin.
Size:
45-47L
Straps:
Thick and cushy with compression technology that pulls the pack's load up and inwards so it doesn't feel as heavy.
Features:
Removable top lid, large pocket at the front, hydration compatible, contoured hip belt
If you want something different, refer to my article on how to choose the best travel backpack for tips on picking a pack and other backpack suggestions.
What to Pack for Your Trip
Clothes
1 pair of jeans (heavy and not easily dried, but I like them; a good alternative is khaki pants)
1 pair of shorts
1 bathing suit
5 T-shirts (Unbound Merino is my preferred company. If you're a member of NM+, you can get 15% off your purchase)
1 long-sleeved T-shirt
1 pair of flip-flops
1 pair of sneakers
6 pairs of socks (I always end up losing half)
5 pairs of boxer shorts (I'm not a briefs guy!)
1 toothbrush
1 tube of toothpaste
1 razor
1 package of dental floss
1 small bottle of shampoo
1 small bottle of shower gel
1 towel
Deodorant
Small Medical Kit (safety is important!!!)
Miscellaneous
Female Travel Packing List
I'm not a woman, so I don't know what a woman wears, but Kristin Addis, our solo female travel guru, wrote this list as an addition to the basics above:
Clothing
1 swimsuit
1 sarong
1 pair of stretchy jeans (they wash and dry easily)
1 pair of leggings (if it's cold, they can go under your jeans, otherwise with a dress or shirt)
2-3 long-sleeve tops
2-3 T-shirts
3-4 spaghetti tops
1 light cardigan
Toiletries
1 dry shampoo spray & talc powder (keeps long hair grease-free in between washes)
1 hairbrush
Makeup you use
Hair bands & hair clips
Feminine hygiene products (you can opt to buy there too, but I prefer not to count on it, and most people have their preferred products)
For more on packing, check out these posts:
Ko Pha Ngan Travel Guide: Suggested Reading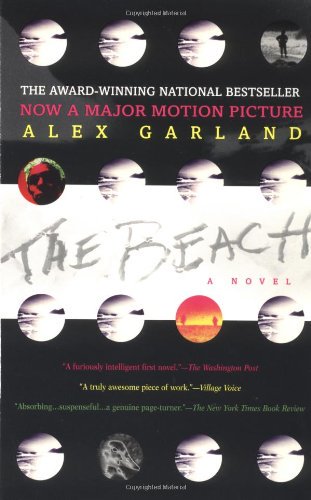 The Beach, by Alex Garland
This story about backpackers and their search for off-the-beaten-path "authentic" paradise is one many of us can relate to. Following Richard and his quest to "do something different" in Thailand, he heads off the beaten path in hopes of an authentic experience but finds that things aren't always what they appear. The book is part adventure and part an exploration of why travelers always search for utopias and the consequences of that quest. It was turned into a movie featuring Leonardo DiCaprio back in the 90s. However, the book is a lot different (and much better). Focusing on the ideal of travel, I can't recommend the book enough.



Sightseeing, by Rattawut Lapcharoensap
This collection of masterful stories from award-winning author Rattawut Lapcharoensap is an absolute must-read if you're visiting Thailand. Each story has a different theme, whether it's a tale of family bonds, young romance, generational conflict, or the cultural shifts occurring in modern Thailand. You'll be hooked right from the first story about a beachside motel owner that falls in love with a young American tourist.




Anna and the King of Siam by Margaret Landon
Anna Leonowens was a young Englishwomen who inevitably changed the course of Thai history. She was hired in the 1860's by King Mongkut of Siam to help him communicate with foreign governments, and also to be the tutor to his children (and his favorite concubines). This book is about Leonowens' experiences, including the tutoring of young prince Chulalongkorn, who was so impressed by Western ideals he went on to become one of the country's most progressive kings. This book is beautifully written and gives some insight into untouched Thailand.



Mad About the Mekong, by John Keay
The author's story retraces the voyage of Francis Garnier, a historic 19th-century French explorer who sailed up the Mekong River looking for the "back door" into China. Keay describes the modern world of the Mekong River from Vietnam up through Cambodia, Laos, Thailand, and Burma, while recreating Garnier's failed voyage which included two ships bearing naturalists, soldiers, artists, and geologists. It's a fascinating read.




The Orchid House, by Lucinda Riley
Julia Forrester, a concert pianist, spent much of her childhood in her grandfather's hothouse at the Wharton Estate in England where he tended to exotic orchids. After losing her child and husband, Julia heads back to the hothouse where she meets Kit Crawford, heir to the estate. When they discover an old diary, Julia sets out to find her grandmother and to uncover the truth about the love affair that almost destroyed the estate. This book jumps back and forth between the world of Wharton Park and Thailand during WWII, with plenty of twists and turns to keep you reading!



Bangkok 8, by John Burdett
Bangkok 8 is a thrilling detective novel based on the murder of a suave Marine sergeant under a bridge in Bangkok. There are just two witnesses: two cops, and within minutes one of them is murdered. His partner, Sonchai Jitpleecheep, sets out on a mission to find the killer. Sonchai is paired with a beautiful FBI agent (who inevitably wins his heart), and is soon launched into a sinister world of drugs, prostitution, and corruption. This one will keep you on the edge of your seat.




Private Dancer, by Stephen Leather
Here's a little insight into Bangkok's wild go-go scene. Peter wanders into a go-go bar and meets the love of his life: Joy, a stunningly beautiful (and young) pole dancer. But Pete is soon launched into a life of drugs, sex, and deception as he discovers that his private dancer is not who she says she is. This book is a #1 bestseller in Thailand!
Ko Pha Ngan Travel Guide: Related Articles
Want more tips for your trip? Check out all the articles I've written on Thailand travel and continue planning your trip:
Photo credits: 3 – Joe Stump