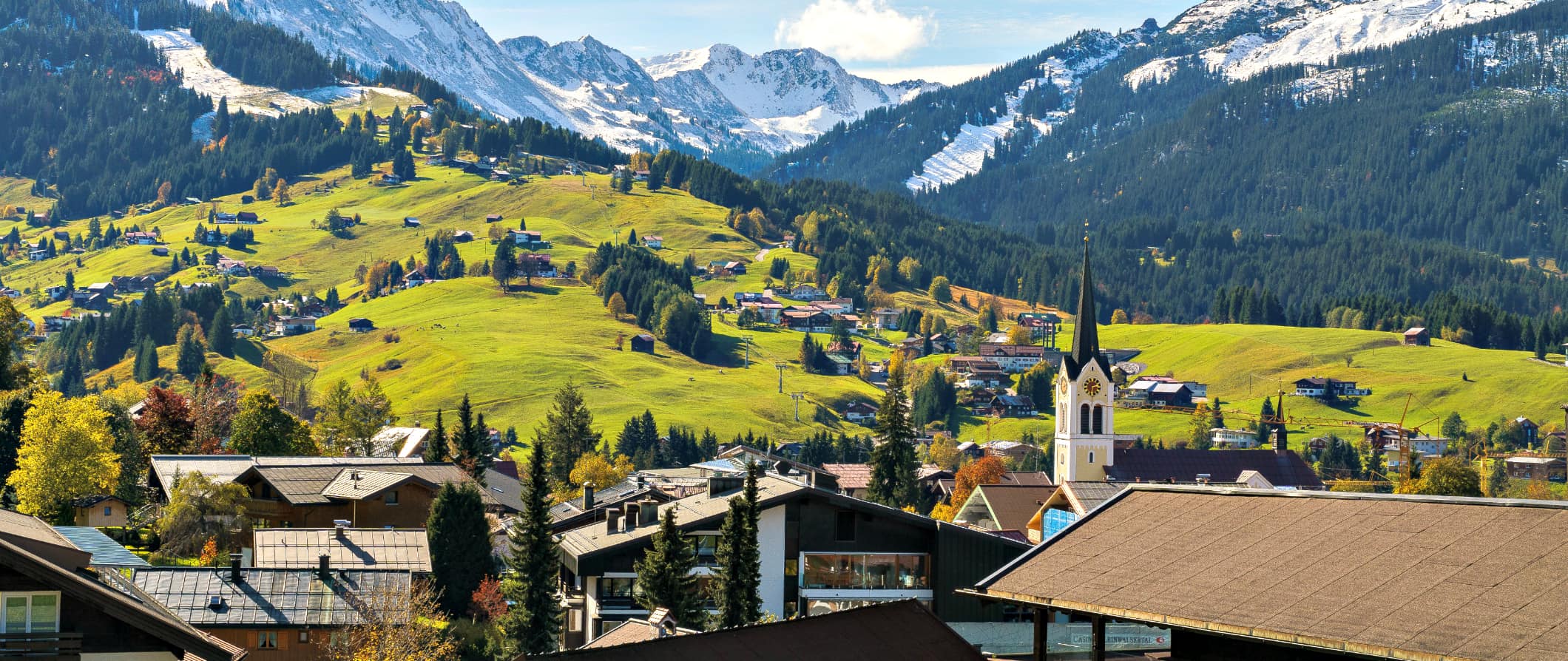 Austria is a stunning country bursting with history and culture. From Vienna's imperial architecture to sprawling vineyards to snowy alpine peaks to world-class opera and ballet, Austria has something for everyone.
Whether you're backpacking around the country or just traveling here on a short trip, Austria has a lot to offer.
Vienna is the gateway to much of central Europe, Graz and Linz boast historic old towns and funky cafes, and Salzburg is a picturesque Baroque city close to mountains and lakes.
Then there is the dramatic "Sound of Music" alpine scenery where you can hike in the summer, ski in the winter, and sing as you run through the rolling hills.
This travel guide to Austria shares all my tips and tricks for visiting the country on a budget so you can plan the ultimate adventure without breaking the bank!
Click Here for City Guides
Top 5 Things to See and Do in Austria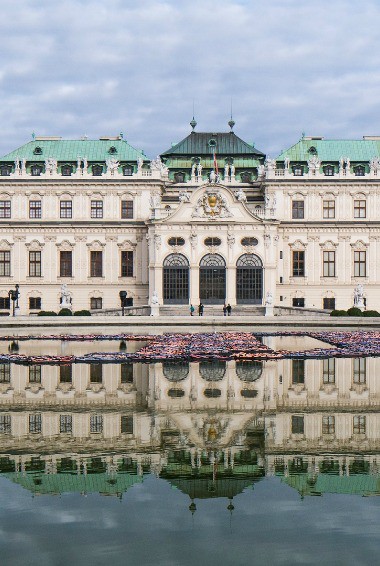 1. Visit Vienna
For centuries, Vienna was the stomping ground for the Habsburg rulers of the Austro-Hungarian Empire. The empire is long gone, but reminders have been carefully preserved by the tradition-loving Viennese, including Belvedere Palace and Schonbrunn Palace.
2. Check out Salzburg
The birthplace of Mozart, this city has a lot of attractions relating to the city's most famous son. However, there's also a historic fortress (Hohensalzburg Castle), cenic hikes, cobblestone streets, funky cafes, and Baroque charm. You'll find a lot to do but without the crowds of Vienna.
3. Go skiing in Arlberg
St. Anton is a particularly lovely town in summer but it swarms with visitors during ski season. It's known as a go-to destination for serious skiers because of its challenging slopes and numerous off-piste opportunities.
4. Go on a wine tour
Austria's vibrant wine scene has earned a worldwide reputation for quality and innovation. The country's wine regions are beautiful and easy to visit. Burgenland and Lower Austria, for example, are within a one-hour drive from Vienna. Tours start from 80 EUR.
5. Cycle the Danube
This is one of the most famous cycle routes in Europe, stretching from Passau, Germany into Austria. Depending on where you begin and end, the entire journey can take 4-6 days. Expect to pay 500-600 EUR for guided multi-day tour of the journey.
Other Things to See and Do in Austria
1. Visit the Museum of Fine Art
This is the largest art museum in the country, with works from ancient Egypt and Greece through to the 18th century. There are over 700,000 items in the collections so it's worth taking the time to explore (especially if you're a history buff like me). Opened in 1891, the primary collection originally belonged to the Hapsburgs, which includes tons of portraits and armor. Admission is 16 EUR.
2. Hit the slopes
Austria's mountainous countryside offers up plenty of opportunities for skiing in the winter (I mean, it is the Alps after all!). Ski and snowboard rentals start at around 50 EUR, as do lift passes. Expect to pay more if you want better equipment or visit a more prestigious ski resort. Niederau, Lech, and Obergurgl are good places for beginners.
3. See St. Stephen's Cathedral
Stephansdom is a 12th-century Romanesque and Gothic cathedral in Vienna, noted for its colorful roof. The cathedral has been destroyed and rebuilt over the years, with the current version largely initiated by Duke Rudolf IV (1339–1365). Its most recent reconstruction took place just after WWII. You can take a tour of the cathedral, the catacombs, and climb the north and south towers (which offer excellent views of the city). Under the cathedral are chambers holding the remains of 10,000+ people, including important nobility and victims of the plague. Admission is for 14.50 EUR.
4. Walk the Ring Road
This historic loop stretches just over 5km and is brimming with beautiful architecture. It's here where you'll find the Parliament building, City Hall, both the Museum of Fine Art and the National History Museum, as well as the State Opera. It's a relaxing (and free) way to spend some time soaking up the city and admiring its history.
5. Visit Schloss Hellbrunn
This Baroque palace was built in the 17th century in Salzburg and is considered one of the most beautiful Renaissance buildings north of the Alps. The palace is noted for its trick water fountains that are hidden in benches, tables, and around the grounds. These "secret" fountains spray visitors when they don't expect it. It's funny to see — as long as you aren't the one getting sprayed! The gardens here are partially landscaped and make for a great place to relax, but it's fun to visit even in the winter months when the courtyard is transformed into a Christmas market. Admission is 13.50 EUR.
6. Visit the National History Museum
Home to a detailed anthropology exhibit, as well as a planetarium and prehistoric exhibit, the National History Museum is worth the time to explore if you're a museum buff. Their collection boasts over 100,000 items, including a huge collection of meteorites. It's also home to the 25,000-year-old Venus of Willendorf statue, which was discovered in Austria. Admission is 12 EUR.
7. Hang out in Innsbruck
One of the most beautiful towns in the entire country, Innsbruck is in the Alps and filled with cobblestone streets, a historic center, and lots of cafes. It serves as a launching pad into the nearby Nordkette mountains where you can hike and camp. Don't miss the Golden Roof, an impressive alcove balcony with 2,657 copper tiles covering its roof, and be sure to head to the Tyrolean Folk Art Museum to see some devilish wooden masks, traditional clothing, furniture, and tools from the region (admission is 8 EUR). The Court Church and the City Tower (which has stood guard for nearly 450 years) are two other attractions to see here as well.
8. Relax in Hallstatt
Hallstatt makes a great day trip from Salzburg (it's just one hour away). It's a tiny yet picturesque town with a swan-filled lake, a waterfall, and nearby mountains that provide ample hiking opportunities. Come here to relax, eat, and commune with nature. You can take a tour of the nearby salt mines or take a scenic boat ride on the lake. Hallstatt also serves as a gateway to the Salzkammergut region, where you'll find even more lakes, forested mountains, and historic villages.
9. See a classical performance
Austria has contributed its fair share of composers to the world, so it's no surprise that you'll find plenty of opportunities to indulge in the classics here. If you've ever considered taking in an opera, symphony, or ballet (the Vienna State Ballet is one of the best in the world), this is the place to do it. Prices will vary depending on the performance but expect to pay at least 20 EUR for standard tickets.
10. Go hiking
Hiking trails in Austria are well marked, and there are even mountain huts along many trails to provide shelter. With almost 30% of the country's natural landscape marked as protected, it's easy to see why hiking is such a foundational part of the culture here. Pack a lunch, hit the trails, and enjoy all that the country has to offer! The Pinzgauer Spaziergang route in Zell am See is one of the best hikes you can do, covering 10.5 miles (17 kilometers) from Saalbach to Schmittenhöhe's peak. If you're looking for a more serious trek, try the 175-mile (280 kilometers) Eagle Walk from St. Johann to St. Anton am Arlberg.
11. Visit Graz's Old Town
This UNESCO World Heritage site boasts over 1,000 buildings, many of which date back to the Middle Ages. It's a picturesque area worth exploring, especially if you love history and architecture. You'll find street cafes, art galleries, and lots of shopping opportunities here as well. If you want a guided tour of the area, expect to pay around 10 EUR. While Graz is the second-largest city in Austria, it sees far fewer tourists than Vienna.
12. Visit Mozarts Geburtshaus
Located in Salzburg, this is the house where Mozart was born in 1756 (he was the family's seventh child). The house has been transformed into a museum with lots of letters and memorabilia from the musician's life. Some noteworthy pieces include several portraits of Mozart himself, as well as his own violin and clavichord (which he used to compose The Magic Flute). Admission is 12 EUR.
13. Visit the Belvedere
This is one of my favorite places in Vienna. A UNESCO World Heritage Site, the Belvedere is composed of two palaces. It's is home to an incredible art collection with works by Renoir, Monet, and Van Gogh and a large portrait collection (which is my favorite). There is also a rotating exhibit hall with renowned Austrian and international art. The free grounds feature beautiful fountains, gravel walkways, ponds, statues, plants, and flowers and are perfect for stroll on a nice day. Admission is 16 EUR.
14. Wander Hohensalzburg Castle
Standing high over the city of Salzburg, this magnificent castle dominates the city. The fortress has been in use since the 11th century, though it's undergone several expansions and renovations. There's a nice hike up to the castle (it takes about 30 minutes), or you can take the funicular. At the castle, you'll find ancient ruins, a cool historical tour, and panoramic views of the city. The fortress also has a collection of museums, including the Marionette Museum and the Museum of the Rainer Regiment (which highlights at the former Salzburg house military regiment). Admission is 13.30 EUR and includes the funicular.
15. Explore the Sigmund Freud Museum
Sigmund Freud, the famous founder of psychoanalysis, lived in this apartment-turned-museum from 1891-1938. The museum was opened in 1971 with the help of Anna Freud (his youngest daughter) and is home to the original furniture, Freud's private collection of antiques, and first editions of his works. There are also films from his private life. It's small and only takes about an hour to visit. Admission is 5 EUR.
Austria Travel Costs
Accommodation – Hostel dorms are your cheapest accommodation option in Austria, with prices starting around 20-27 EUR per night for a 6-8 bed dorm. For a private room, expect to pay at least 50 EUR. Free Wi-Fi is standard and many hostels have self-catering facilities.
For anyone traveling with a tent, camping is available around the country. There are a few hundred campgrounds scattered around, costing around 20 EUR per night for two people and a tent. These plots usually do not include electricity.
Two-star budget hotels range from 50-70 EUR per night for a double or twin. Airbnb is another great budget option, with private accommodation starting at 40 EUR per night. For an entire home or apartment, expect to pay at least 50 EUR per night (though prices average almost double that).
Food – Austrian cuisine is a meat-oriented one, with soups, stews, and pastries rounding things out. Popular dishes include rindsuppe (beef soup), smoked meat with sauerkraut, wiener schnitzel, strudel, and tafelspitz (beef boiled in broth).
A typical inexpensive restaurant meal of traditional cuisine costs around 10 EUR. Expect to pay at least 25 EUR for a three-course meal at a mid-range restaurant.
If you're on a budget, stick to eating at the local markets where you can find a great selection of traditional Austrian food (like schnitzel, goulash, sausages, and potatoes) as well as Asian, Greek, and Middle Eastern dishes for around 10-14 EUR. Fast food (think McDonald's) costs around 8 EUR for a combo meal. A large pizza is around 20 EUR while Chinese food is 10-15 EUR for a main dish.
A beer at the bar costs around 4 EUR while a latte/cappuccino costs 3.50 EUR. Bottled water is 2 EUR.
If you are planning to cook your own food, a week's worth of groceries costs between 40-50 EUR for basic staples like rice, pasta, vegetables, and some meat.
Activities – Austria is a mecca for outdoor adventures. Hiking trails are free, and bike rentals cost around 15 EUR for a half day. While ticket prices will vary, expect to pay at least 20-50 EUR for a standard ticket to the opera or ballet. If winter sports are your preference, lift passes cost around 50 EUR per day while rentals will cost around 50 EUR. Admission to historic palaces is usually 16-24 EUR.
Backpacking Austria Suggested Budgets
On a backpacker budget of 50 EUR per day, you can stay in a hostel dorm, cook all of your meals, visit a few museums, take a free walking tour, limit your drinking, and take local transportation to get around. If you plan on drinking you'll want to add 5-10 EUR to your budget per day.
On a mid-range budget of about 140 EUR, you can stay in an Airbnb or private hostel room, eat out for most meals, have a few drinks at the bar, see more museums and palaces, day trip to Bratislava, and take the occasional taxi to get around.
On a "luxury" budget of 260 EUR per day, you can stay in a hotel, eat out for all your meals, drink out at the bar as much as you'd like, visit more palaces or go to the opera, rent a car or take taxis to get around, and do private guided tours. This is just the ground floor for luxury though. The sky is the limit!
You can use the chart below to get some idea of how much you need to budget daily, depending on your travel style. Prices are in EUR.
Accommodation
Food
Transportation
Attractions
Average Daily Cost
Backpacker
15
15
10
10
50
Mid-Range
60
35
15
30
140
Austria Travel Guide: Money-Saving Tips
Expenses in Austria can add up quickly with all its pricey accommodation, restaurants, and outdoor activities. Here are some quick tips to save you money when you visit:
Take a free walking tour – Vienna offers a handful of free walking tours which are great ways to get familiar with the city and the culture. Original Vienna Tours is a good one — just be sure to tip your guide!
Ride the Flixbus – Flixbus is budget-friendly way to explore the country. They have Wi-Fi, electrical outlets, and decent enough sites for overnight and long-haul bus journeys.
Cook your own meals – Many hostels here don't include kitchen facilities, so if you want to save money make sure you book accommodation that does. Buying your own groceries may not be as glamorous as going out to eat, but it will definitely save you money!
Stay with a local – Staying with a local via Couchsurfing (or similar sharing economy sites) is a great way to not only save money but you'll meet a knowledgeable local who can help you better understand the country and its people.
Skip the City Airport Train in Vienna – Unless you are in a rush to get downtown, skip the City Airport Train. It's 11 EUR compared to the regular train that is only around 4 EUR. The time difference is negligible, and that extra 7 EUR will be better spent on cold beer!
Walk everywhere – All of the major cities in Austria are quite walkable. Skip the public transportation to save a few extra euros.
Enjoy the free spaces – There are plenty of free parks as well as many free hiking trails around the country. Save your budget and enjoy the outdoors!
Bring an ISIC Card – To save 20-50% on the cost of admission to museums and other tourist attractions, be sure to present a valid student card. The ISIC is typically accepted in places where a foreign student ID is not.
Bring a reusable water bottle – The tap water here is clean and safe so bring a reusable bottle to save money and reduce your single-use plastic usage. LifeStraw is my go-to brand since they have built-in filters to always ensure your water is clean.
Where to Stay in Austria
Here are some of my favorite places to stay in Austria:
How to Get Around Austria
Public Transportation – Public transportation prices vary by city, but expect to pay around 2.40 EUR for a standard adult ticket. Most cities offer a multi-day pass, such as Vienna's 24-hour pass for 8 EUR, 48-hour pass for 14.10 EUR, and 72-hour pass for 17.10 EUR. The public transportation here is clean, safe, and reliable.
Trains – The train is the best way to get around Austria. They're fast and affordable, with tickets from Vienna to Graz (2.5 hours) and Vienna to Salzburg (3 hours) costing around 20-30 EUR. Tickets to nearby cities outside of Austria, such as Bratislava, Prague, and Budapest, are quite affordable too, often costing as little as 10 EUR each way.
Bus – Flixbus has routes from Vienna to Graz and Vienna to Bratislava. It's the cheapest way to get around. The ride from Vienna to Graz offers tickets for as low as 9 EUR (the train costs 30 EUR) while the journey to Bratislava is just 5 EUR.
Budget Airlines – Flying around the country is possible, but it's not going to save you any time once you factor in getting to/from the airport. Flights are usually double or triple the price of the train at best, so I'd avoid flying while you're here.
Ridesharing – Use the ride-sharing app BlaBlaCar for both medium and long distances. You can usually find rides for popular routes if you look a couple days in advance. All you do is pay a small fee (essentially chipping in for gas) and you're on your way. It usually isn't much cheaper than the bus, but it's faster and more interesting!
Car Rental – Car rentals range from 35-50 EUR per day. Make sure you have an International Driving Permit (IDP) before you rent as it is required. To find the best car rental prices, use Discover Cars.
Hitchhiking – Hitchhiking in Austria is very safe, though not very common. For safety tips and information, check out HitchWiki. It's the best website for hitchhiking info.
When to Go to Austria
There's no wrong time to visit Austria! The summer months (June-August) offer the best weather, with daily highs around 30°C (86°F). This is considered peak season for tourism so expect crowds in Vienna and Salzburg.
Winter is from December to March. It gets cold, with temperatures dropping as low as -15 °C (5 °F). That said, November and December are considered to be the most magical months in Vienna and Salzburg because of their famous Christmas markets. It's also the best time for skiing in the Alps.
Personally, I think the best time to visit Austria is shoulder season in the spring and fall (April to June and September to October). It's still warm during this time but there aren't as many crowds. This time of year is especially good for outdoor activities like hiking and cycling.
How to Stay Safe in Austria
Austria is a very safe country. The only real issue you need to be on the lookout for is petty theft and pickpocketing. These are most common high-traffic areas in Vienna and Salzburg. As a general rule, don't wear flashy jewelry or wave around valuables. As long as you keep an eye on your possessions, you should be fine.
Always check the weather before going off hiking and make sure you have everything you need (water, raincoat, food, etc.).
If you experience an emergency, dial 112 for police, fire, and ambulance services.
You can read about the 14 travel scams to avoid right here.
Always trust your gut instinct. If a taxi driver seems shady, stop the cab and get out. If your hotel is seedier than you thought, get out of there. Make copies of your personal documents, including your passport and ID.
Remember: if you wouldn't do it at home, don't do it in Austia!
The most important piece of advice I can offer is to purchase good travel insurance. Travel insurance will protect you against illness, injury, theft, and cancellations. It's comprehensive protection in case anything goes wrong. I never go on a trip without it as I've had to use it many times in the past. You can use the widget below to find the policy right for you:
Austria Travel Guide: The Best Booking Resources
These are my favorite companies to use when I travel. They consistently have the best deals, offer world-class customer service and great value, and overall, are better than their competitors. They are the companies I use the most and are always the starting point in my search for travel deals.
Skyscanner – Skyscanner is my favorite flight search engine. They search small websites and budget airlines that larger search sites tend to miss. They are hands down the number one place to start.
Hostelworld – This is the best hostel accommodation site out there with the largest inventory, best search interface, and widest availability.
Booking.com – The best all around booking site that constantly provides the cheapest and lowest rates. They have the widest selection of budget accommodation. In all my tests, they've always had the cheapest rates out of all the booking websites.
HostelPass – This new card gives you up to 20% off hostels throughout Europe. It's a great way to save money. They're constantly adding new hostels too. I've always wanted something like this and glad it finallt exists.
Intrepid Travel – If you want to do group tours, go with Intrepid. They offer good small group tours that use local operators and leave a small environmental footprint. And, as a reader of this site, you'll get exclusive discounts with them too!
Get Your Guide – Get Your Guide is a huge online marketplace for tours and excursions. They have tons of tour options available in cities all around the world, including everything from cooking classes, walking tours, street art lessons, and more!
Eurail – If you are going to Europe and taking a lot of high speed or long distance trains, get a rail pass. I've used a rail pass three times and saved hundreds of dollars each time. The math just works.
The Man in Seat 61 – This website is the ultimate guide to train travel anywhere in the world. They have the most comprehensive information on routes, times, prices, and train conditions. If you are planning a long train journey or some epic train trip, consult this site.
Rome2Rio – This website allows you to see how to get from point A to point B the best and cheapest way possible. It will give you all the bus, train, plane, or boat routes that can get you there as well as how much they cost.
FlixBus – Flixbus has routes between 20 European countries with prices starting as low 5 EUR! Their buses include WiFi, electrical outlets, a free checked bag.
SafetyWing – Safety Wing offers convenient and affordable plans tailored to digital nomads and long-term travelers. They have cheap monthly plans, great customer service, and an easy-to-use claims process that makes it perfect for those on the road.
Austria Gear and Packing Guide
If you're heading on the road and need some gear suggestions, here are my tips for the best travel backpack and for what to pack!
The Best Backpack for Travelers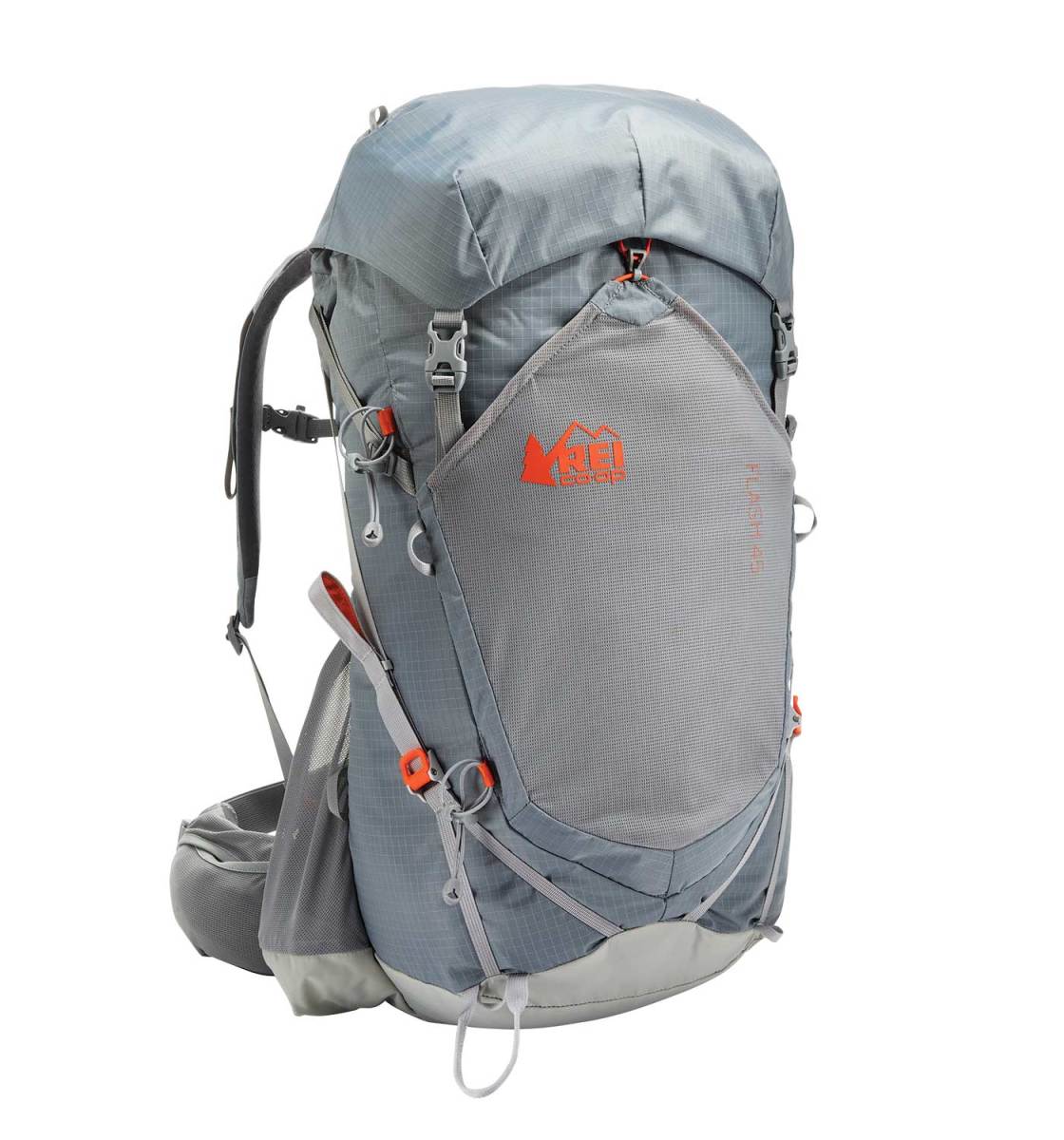 What's the best backpack for traveling long-term? I recommend the
REI Flash 45 Pack
. It's light and comfy, top loading, and fits perfectly in an airplane's overhead bin.
Size:
45-47L
Straps:
Thick and cushy with compression technology that pulls the pack's load up and inwards so it doesn't feel as heavy.
Features:
Removable top lid, pocket at the front, hydration compatible, contoured hip belt
If you want something different, refer to my article on how to choose the best travel backpack for tips on picking a pack and other backpack suggestions.
What to Pack for Your Trip
Clothes
1 pair of jeans (heavy and not easily dried, but I like them; a good alternative is khaki pants)
1 pair of shorts
1 bathing suit
5 T-shirts (Unbound Merino is my preferred company. If you're a member of TNN+, you can get 15% off your purchase)
1 long-sleeved T-shirt
1 pair of flip-flops
1 pair of sneakers
6 pairs of socks (I always end up losing half)
5 pairs of boxer shorts (I'm not a briefs guy!)
1 toothbrush
1 tube of toothpaste
1 razor
1 package of dental floss
1 small bottle of shampoo
1 small bottle of shower gel
1 towel
Deodorant
Small Medical Kit (safety is important!!!)
Miscellaneous
Female Travel Packing List
I'm not a woman, so I don't know what a woman wears, but Kristin Addis, our solo female travel guru, wrote this list as an addition to the basics above:
Clothing
1 swimsuit
1 sarong
1 pair of stretchy jeans (they wash and dry easily)
1 pair of leggings (if it's cold, they can go under your jeans, otherwise with a dress or shirt)
2-3 long-sleeve tops
2-3 T-shirts
3-4 spaghetti tops
1 light cardigan
Toiletries
1 dry shampoo spray & talc powder (keeps long hair grease-free in between washes)
1 hairbrush
Makeup you use
Hair bands & hair clips
Feminine hygiene products (you can opt to buy there too, but I prefer not to count on it, and most people have their preferred products)
For more on packing, check out these posts:
Austria Travel Guide: Related Articles
Want more info? Check out all the articles I've written on backpacking/traveling Europe and continue planning your trip: