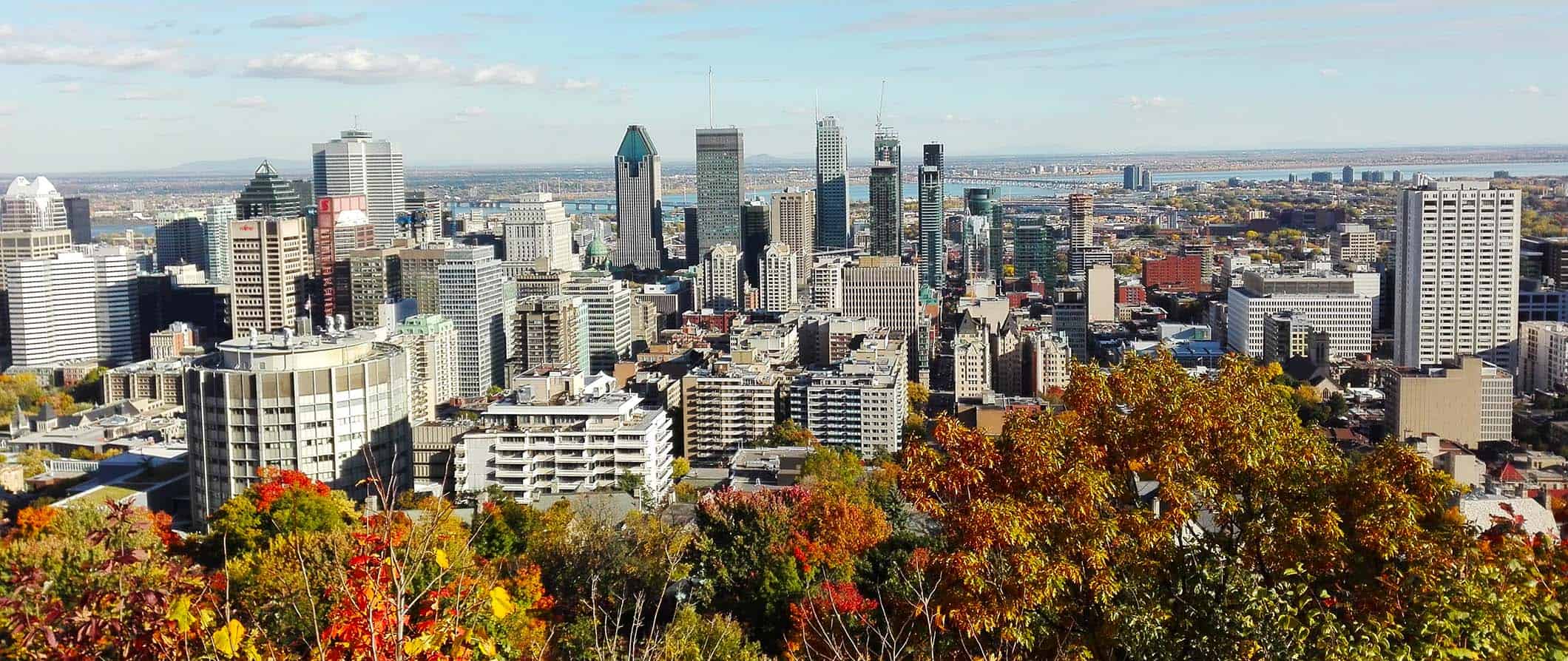 Montreal is a city with history. It has a very long and beautiful French past (it was one of the first cities in Canada) making it one of Canada's most historic places. With countless museums and galleries, the second largest botanical garden in the world, and parks scattered all over the city, there is plenty to keep you busy. In addition, the Old Town harks back to medieval Europe and the French-inspired cuisine and eclectic nightlife (especially the jazz clubs) leave little to dislike about this city. I first came here when I was 18 because it was the closest place to where I lived that allowed me to drink. Subsequent visits as an adult have only made me appreciate the city on a deeper level and it remains one of my favorite in North America. Use this guide to help you plan your next trip to Montreal!
Top 5 Things to See and Do in Montreal
1. Walk around Old Montreal
Old Montreal is one of the most fascinating parts of the city. Visit a museum, attend one of the many exhibitions, or learn about some of Montreal's history. Or just wander the historic looking center that makes you feel like you're back in 1700! It's just mind numbingly beautiful here.
2. Place des Armes
This is one of three main squares in the Old City. Near the core of downtown, it contains the Notre Dame Basilica, the first building of the Bank of Montreal, the New York Life building, and the Aldred Building. Very neat place to check out a variety of historic buildings.
3. Mont Royal
Whether you like to jog, picnic, or just people-watch, this park offers a little bit of everything. During the warm summer months, the expect some great people watching and huge crowds. There's also some lookout points where you can get good views of the city skyline.
4. The Biodome
This biodome is the only one of its kind in the world and features four distinct ecosystems representing the four most beautiful habitats found in North, Central and South America. It is located in the former Olympic Games Velodrome. Admission is 20 CAD, with discounts for students and children.
5. The Museum of Fine Arts
With free admission for anyone under 30, this a cheap place to spend the day while soaking in some culture. It showcases many types of art including textiles. Temporary exhibitions have a separate admission, varying between 12-20 CAD.
Other Things to See and Do
(Click the title to expand the text)
1. Visit the Jardin Bontanique
Montreal houses the second largest botanical garden in the world. Opened in 1931, it offers something for the history buff as well and showcases ten greenhouses — a beautiful day for an inexpensive price.
2. Jean-Talon Market
The city's largest market hosts hundreds of stalls in the middle of Little Italy. The square is surrounded by shops and small specialized grocers. It is a great place to have lunch or at least grab fresh food for later.
3. Take a half-day bike tour
For about 70 CAD, you can take a three-hour, guided bike tour around the city to all the major sites. It's a different way to explore this wonderful town and see much of the city in one day.
4. Parc La Fontaine
Whether you want to play beach volleyball, tennis, or just have a picnic while people-watching, this park has a little bit of it all and offers a very cheap afternoon. It also hosts a number of free performances.
5. Le Plateau
This area combines scenic residential streets with hip shopping and dining. It's the up and coming area of the city and is quite trendy.
6. Take a boat ride
There are 45-minute tours of the harbor available, as well as 90-minute tours of the Lachine Canal. Boat tours are limited to 30 passengers, which makes for an even more enjoyable experience.
7. St. Joesph Oratory
Second in height only to that of St. Peter's in Rome, this dome is an impressive sight and beauty. It is one of the most visited shrines in all of Canada with an incredible view from the basilica.
8. Go ice skating
In the old port, you will find the only outdoor skating arena. Bear the cold of the outdoors for a few laps around the massive rink, a figure skating class or even a nightly concert.