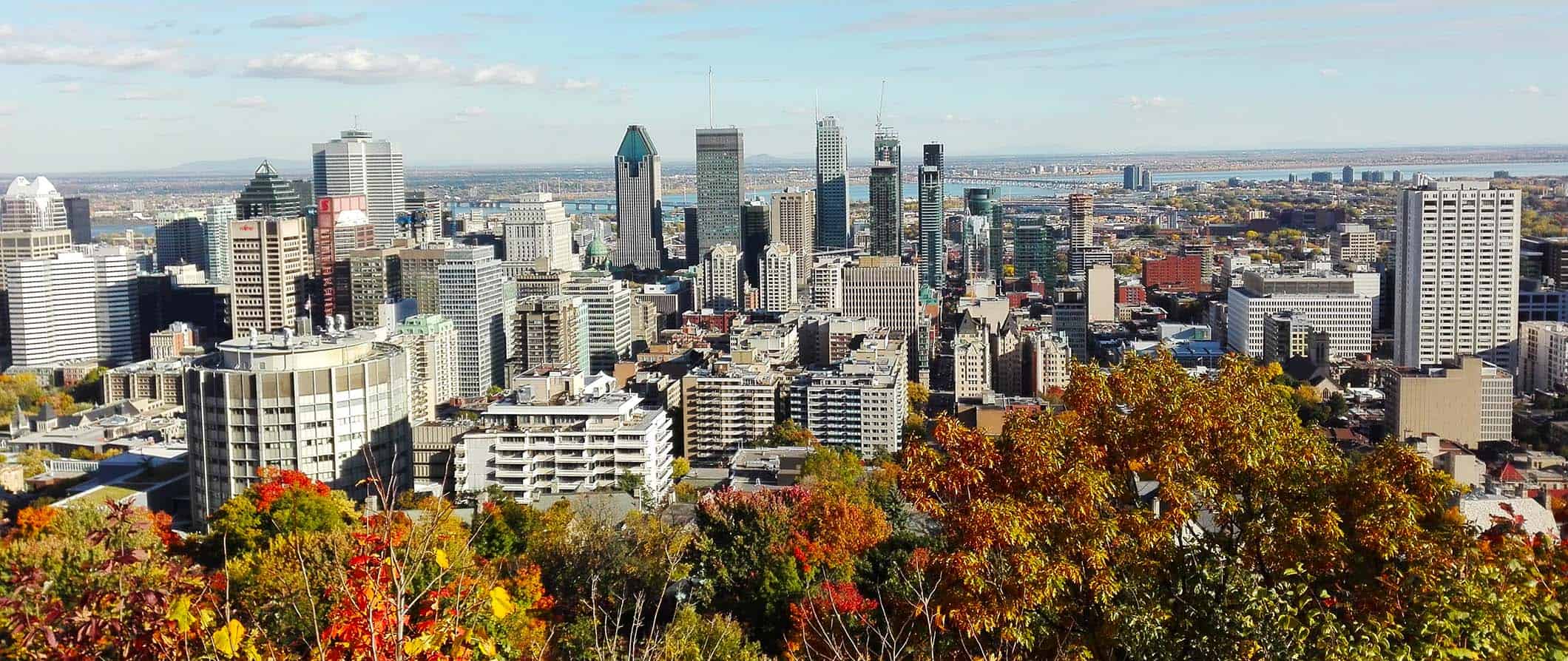 Montreal is purely Canadian, but it feels European. It's one of the five largest French-speaking cities in the world, and at one point it was supposed to be the capital city of Canada.
I love visiting Montreal. It's one of the best cities in Canada to travel to. The city's Old Town looks like something straight out of medieval France, and the French-inspired cuisine and eclectic nightlife (especially the jazz clubs) leave little to dislike about this city. There's a lot of incredible bike paths here and nearby mountains to hike.
I first came here when I was 18 because it was the closest place to where I lived that allowed me to drink (the legal drinking age is 18). Subsequent visits as an adult have only made me appreciate the city on a deeper level, and it remains one of my favorite in North America.
It's also a lot cheaper than Canada's other large cities, so there's good reason to stay awhile.
This travel guide to Montreal will help point the way by giving you tips on what to see, costs, suggested budgets, ways to save money, and everything else you need to plan a great trip to one of the best cities in the world!

Montreal
Top 5 Things to See and Do in Montreal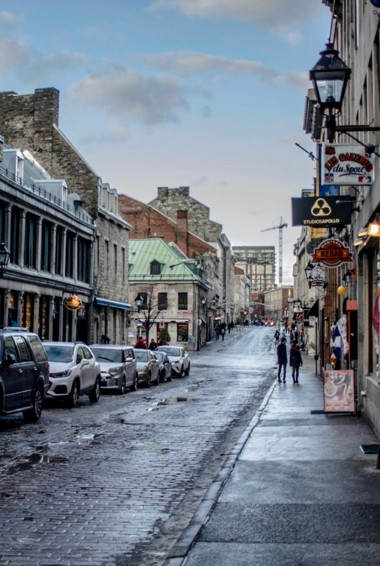 1. Walk around Old Montreal
Old Montreal is easily the most attractive part of the city with its cobblestone streets and historic greystone buildings dating back to the 1700s. Some of the city's finest museums and art galleries are here, including the Montreal Museum of Archaeology and History.
2. Visit the Place des Armes
This is one of three main squares in Old Montreal. In the center, sits a statue of Paul de Chomedey, the founder of Montreal, dating from 1895. The city's oldest building, Vieux Séminaire (built between 1684-1687), is also located here, as well as the Bank of Montreal's founding building, and the Notre-Dame Basilica.
3. Visit Mont Royal
Whether you like to jog, picnic, or just people-watch, this park is one of the highlights of the city. You can walk up the "mountain" (really it's just a large hill) for fantastic views over the city skyline. On Sunday in the summer, the park comes alive with picnickers and the "Tam-Tams" — an eclectic drum circle that draws huges numbers.
4. See the Biodome
This biodome is the only one of its kind in the world and features four distinct ecosystems. You can visit the Tropical Forest, see the otters and lynx in the Laurentian Maple Forest, visit the puffins in the Labrador Coast, and see the volcanic landscape of the Sub-Antarctic Islands. Admission is $20.50 CAD ($15 USD).
5. See The Museum of Fine Arts
This enormous museum has over 43,000 works of art, with many temporary exhibits on rotation. The Claire and Marc Bourgie Pavilion is especially worth seeing for its collection of Quebec and Canadian art, including Inuit art. Admission is $24 CAD ($18 USD) or $16 CAD ($12 USD) if you're between 21-30.
Other Things to See and Do in Montreal
1. Visit the Jardin Botanique
Montreal is home to the second-largest botanical garden in the world. Opened in 1931, it showcases ten indoor greenhouses including a Chinese garden, a Japanese garden, a lily garden, and a rose garden. There's also a tranquil First Nations Garden designed to represent the natural environment of Quebec's First Nations, including plants from the Nordic Zone. Admission is $20.50 CAD ($15 USD).
2. Jean-Talon Market
The city's largest market hosts hundreds of stalls in the middle of Little Italy. Shops and small specialized grocers surround the square, so be on the lookout for Quebecois delicacies like pure maple syrup or ice wine. It is a great place to have lunch or at least grab fresh food for later.
3. Take a half-day bike tour
On a three-hour guided bike tour with Fitz & Follwell you'll get to visit some of Montreal's key sites like Old Montreal, Mile-End, Mont-Royal, and the Plateau. They also offer themed tours to certain neighborhoods, like the North End, where you'll explore open-air markets and street art. Tours are $80 CAD ($60 USD).
4. Go to Parc La Fontaine
Whether you want to play beach volleyball, tennis, or just have a picnic, Parc La Fontaine is a relaxing spot to kick back and enjoy it. In the summer, there are free performances at the outdoor Théâtre de Verdure, while in the winter you can skate on the pond or go cross-country skiing.
5. Walk around Le Plateau
This area combines shady residential streets, old Victorian homes, boutique shopping, and trendy restaurants. Walk around and admire the architecture, pop into some antique shops, and keep an eye out for colorful street murals.
6. Take a boat ride
You can take different boat tours of the harbor from the Old Town, as well as longer tours of the Lachine Canal and the nearby Boucherville Islands. Along the way, a guide will tell you all about the area's maritime history. Some tours are limited to 30 passengers, which means you're never competing for the best view. Tours start at about $25 CAD ($19 USD).
7. See the St. Joesph Oratory
Standing nearly as tall as St. Peter's in Rome at 97 meters high, this dome and sanctuary towers over the city skyline. It is one of the most visited shrines in the world, also housing a basilica, a chapel, and a crypt. This is the final resting spot for Brother André, a simple porter turned miracle worker from the early 1900s who supposedly had healing powers. It's $5 CAD ($4 USD) to visit.
8. Visit the Notre-Dame Basilica
This 17th-century Gothic Revival basilica started as a tiny stone church — now it's a testament to the importance of religion and art in the city's history. Its dual towers are reminiscent of the cathedral in Paris, and its interior is a stunning display of religious paintings, colorful stained glass windows, and gold-leaf decoration. There's also a 7,000-pipe organ. You can do a 60-minute tour for $15 CAD ($11 USD).
9. See the Cabaret Mado
This entertaining drag cabaret is hosted by Mado Lamotte, an iconic diva from the city's Gay Village. It's been going on for 30 years, and makes for a wild night of music, comedy, costume, and dancing, with guest performers each night. Don't sit too close to the stage, or else you'll get roasted! Tickets are $25 CAD ($19 USD).
10. Explore Parc Jean-Drapeau
Made up of two islands, Parc Jean-Drapeau covers 662 acres of green space, a racetrack, and even the La Ronde amusement park. Most of the city's major festivals are held here, including Osheaga and the Canadian Grand Prix. If you happen to be visiting during the summer months, check out Piknic Électronik — a weekly electronic music festival held each Sunday. Everyone brings a picnic and a bottle of wine! Tickets are $15 CAD ($11 USD).
11. Take a food tour
Quebec is Canada's food capital. Local Montréal Food Tours has several different food tours around town, where you'll get to sample some Montreal classics like St. Viateur Montreal bagels and poutine, a purely Canadian dish of fries, a gravy-like sauce, and cheese curds. They also have a brewpub tour. Prices start from $52 CAD ($40 USD).
For more information on specific cities, check out these guides!