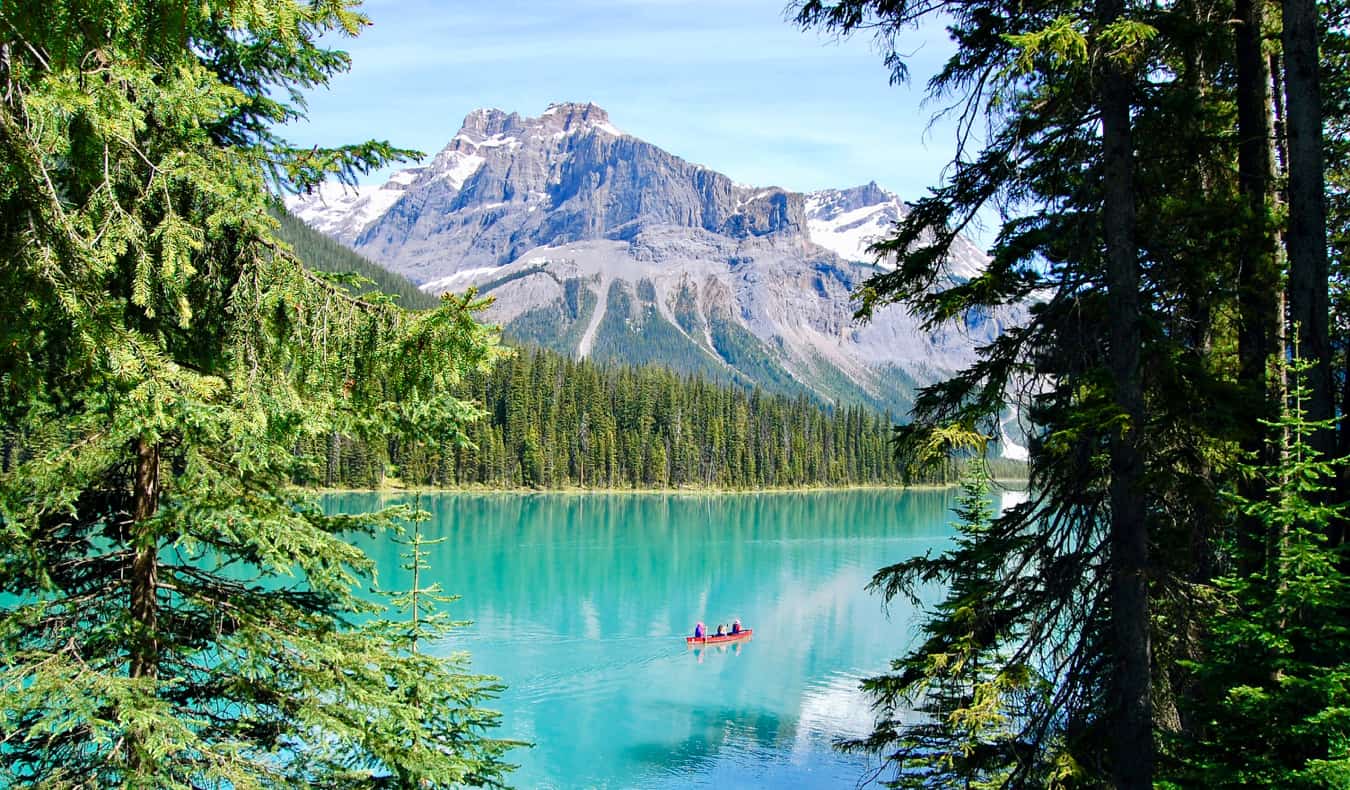 Posted: 11/19/20 | November 19th, 2020
Spanning 9,306km (5,780 miles) and six time zones, Canada is the second-largest country in the world. It's home to rugged coastlines, vast prairies, dense boreal forests, towering mountain ranges, and upwards of two million lakes.
But what makes Canada special is its people. It's a place that embraces its diversity and that encourages people to be friendly, caring, and polite.
Due to its large size, though, traveling across Canada can be a little challenging. Domestic flights are prohibitively expensive due to low competition and, outside of the eastern part, trains don't go many places.
That means if you really want to see Canada, you need to drive.
To help you explore this amazing country, Chris Oldfield, our Canadian team member, helped create this suggested itinerary for a one-month road trip. It's packed, since you've got a lot of ground to cover. However, it's also not too rushed (though you can easily extend this out to six or eight weeks as well).
(Note: Canada is huge, and there are many routes and itineraries you can take. This one is by no means comprehensive but instead meant to give you a good overview and introduction to the main cities and sights.)

Days 1-3: Vancouver, BC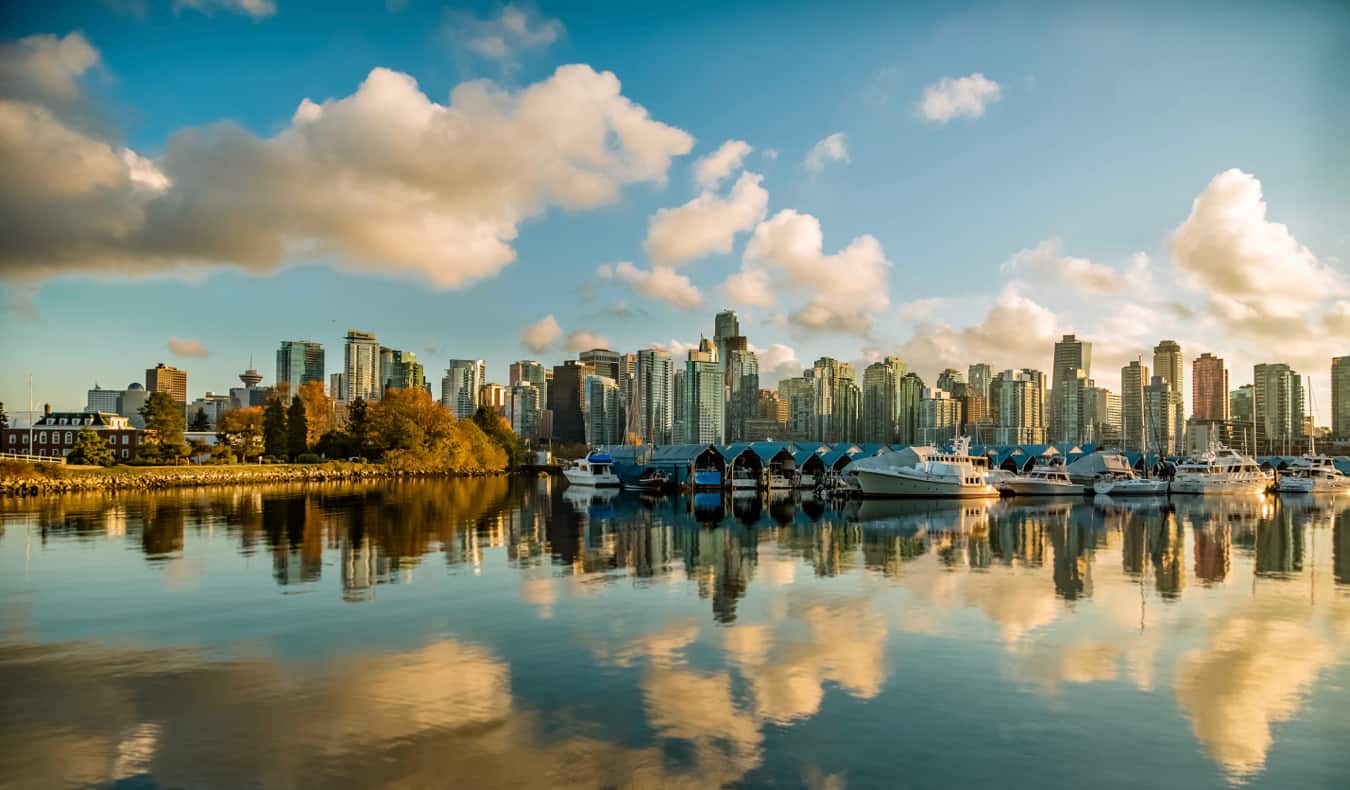 Pick up a rental car (or RV) and kick off your adventure in Vancouver, one of my favorite Canadian cities. It's tucked between the ocean and the mountains, making it a paradise for anyone who loves the outdoors.
It's also the third-largest city in Canada, so there's plenty to see and do while you're here. There's an amazing foodie scene here too.
Here are a few suggestions to help you start your trip off right:
Visit Granville Island – Granville Island is a shopping district in the middle of the city. It's also a hub for foodies. Explore the public market, grab a beer at Granville Island Brewing Company, and wander the cool shops. There are also galleries, some performing arts venues, and all kinds of events and festivals held here too!
Enjoy the view from Grouse Mountain – Ride the gondola to the top, where you can enjoy the view over the metropolis and mountains. There are lots of trails for hiking in the summer and sections for skiing and snowboarding in the winter. You can also hike to the top (which takes 1.5–2 hours) and then take the gondola down for just $15 CAD.
Relax in Stanley Park – Located in the heart of the city, this enormous park (a 400-hectare natural rain forest) is a perfect place to escape the hustle and bustle of downtown. Its waterfront path right on the Pacific is a nice place to go for a stroll, swim, or bike ride. There are also sports fields here and over 20km of trails.
Walk the Capilano Suspension Bridge – This 450-foot long suspension bridge stands 230 feet high and offers views of the surrounding forests and trails. I don't love heights, but it's worth it for the view! Tickets are $54 CAD.
For more suggestions, here's a detailed list of things to see and do in Vancouver.
Where to Stay
Cambie Hostel Gastown – Located in the historic Gastown district, this hostel has comfortable beds, a small common room for hanging out, and access to The Cambie, the hostel's bar.
HI Vancouver Downtown – Tucked into a quieter part of town, HI Vancouver Downtown is in a good location for exploring the popular Granville and Davie Streets, which offer plenty of cafés, bars, clubs, restaurants, and shopping.
Samesun Vancouver – With cozy pod beds, clean bathrooms, a fully equipped kitchen, and free breakfast (including eggs and hot cereal), this is my favorite hostel in the city.
Here is my complete hostel list with even more suggestions!

Day 4-5: Whistler, BC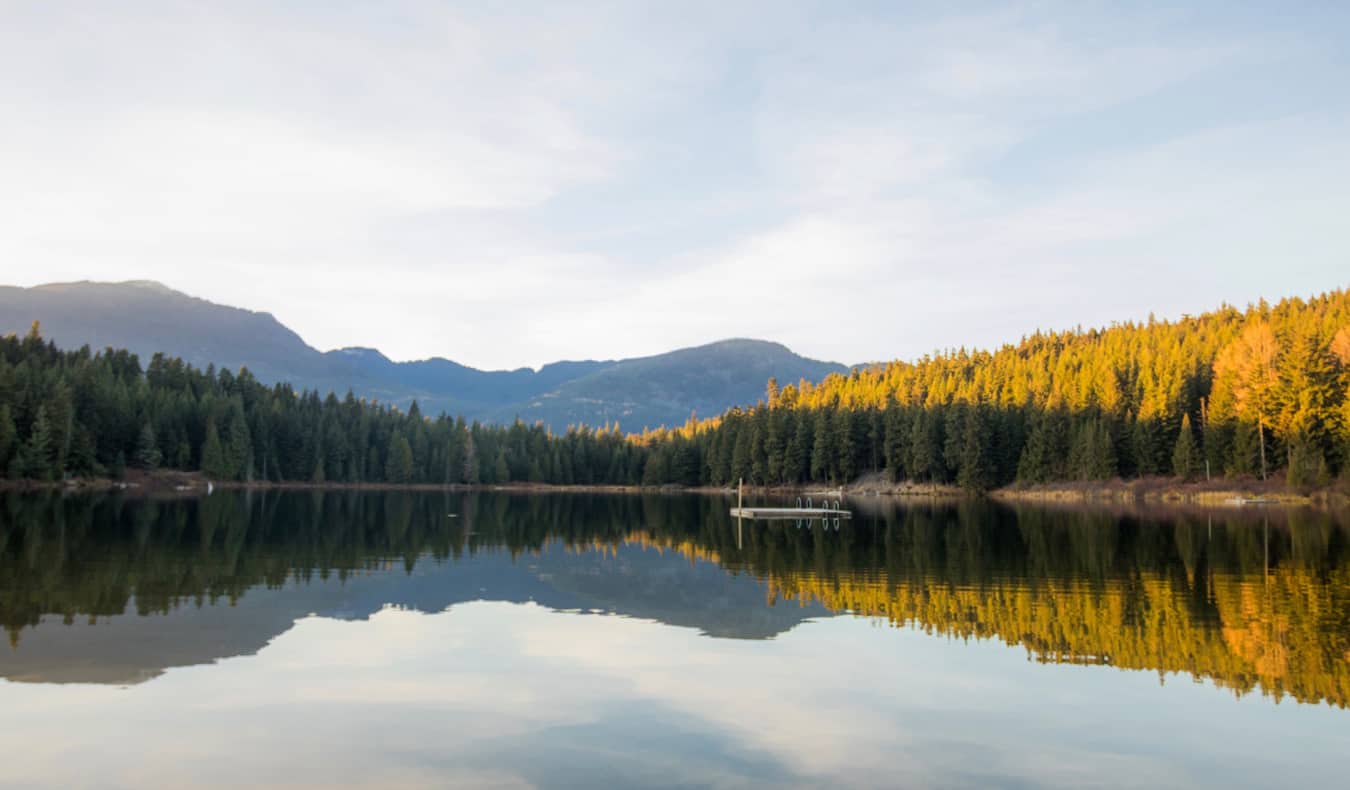 Located 90 minutes from Vancouver, Whistler is home to one of the largest ski resorts in North America. If you're visiting during the winter, be sure to hit the slopes.
In the summer, there are tons of outdoor activities to enjoy such as hiking, swimming, cycling, zip-lining, and bear watching. There's also a 4.4km peak-to-peak gondola where you can enjoy the stunning mountain vistas that envelop the region.
Where to Stay
Airbnb and Booking.com will be your best choices here. Book in advance, as they get booked fast!

Days 6-8: Banff National Park, AB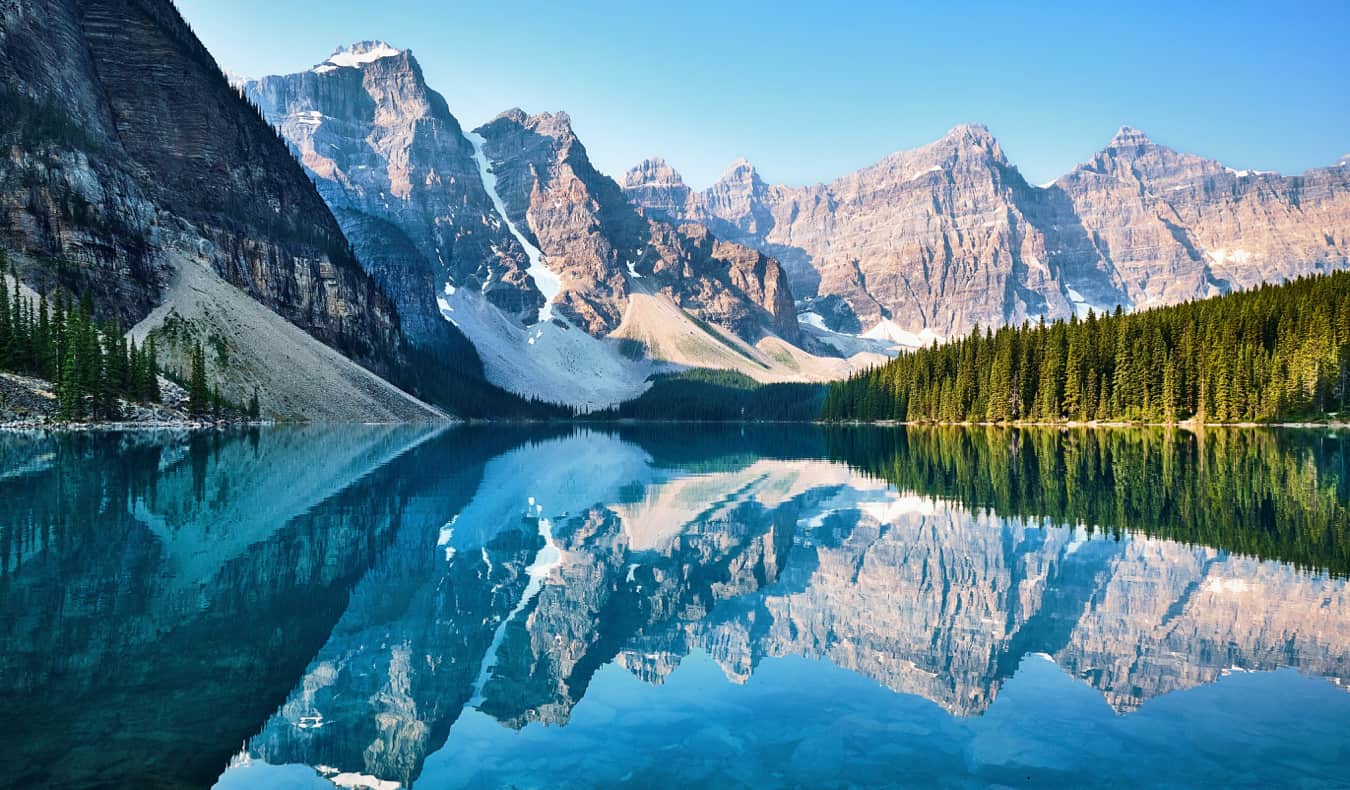 Next, head east to Banff National Park. It's an 8.5-hour drive, so you can break it up with a stay in Kamloops or just muscle through in one go.
Banff is home to two of Canada's most picturesque (and most Instagrammed) locations: Moraine Lake and Lake Louise. They are incredibly popular sights, so get there early to beat the crowds.
Beyond snapping some Insta-worthy shots, there is plenty of hiking to enjoy in the surrounding mountains. It's a beautiful place to relax in a rustic lodge or cabin or go camping (you can rent camping gear if you don't have any).
Be sure to spend some time in the town of Banff as well. It's a touristy resort town but it's also super quaint and charming.
Where to Stay
Airbnb will be your best option if you're on a budget. If you feel like splurging on a luxury resort or lodge, use Booking.com.
For camping, you can use this government website to book a site in the park.
Note: If you have more than a month for your trip, consider a stop in Jasper National Park before heading to Banff. It's an extra nine-hour drive from Whistler but the natural beauty here is jaw-dropping (seriously, google "Jasper National Park" — it's stunning!).

Days 9-10: Calgary, AB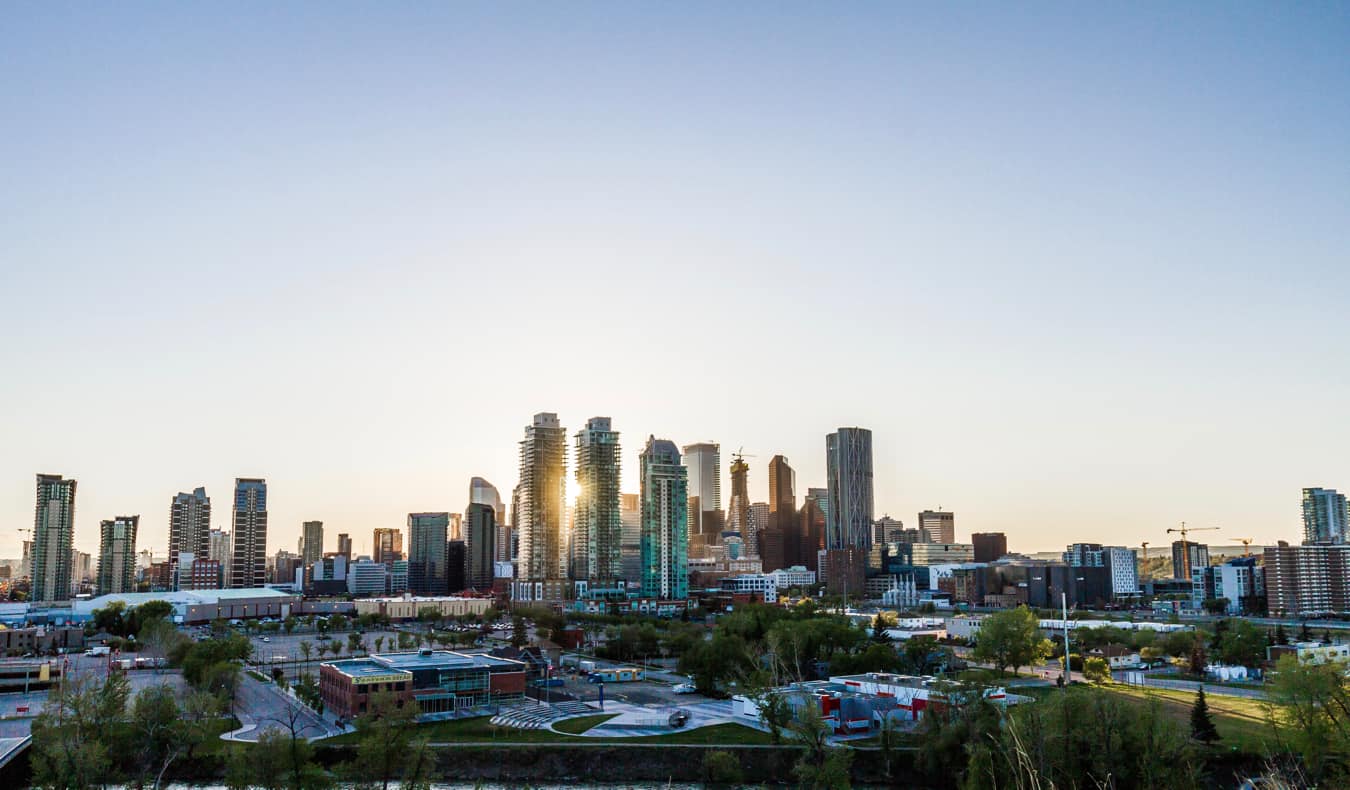 Calgary, an often-overlooked destination, is just 90 minutes from Banff and worth spending a couple days in. It's a cosmopolitan city with a rough and wild cowboy charm to it. There's plentiful hiking, kayaking, skiing, rafting, and camping all nearby. And the city itself is one of the liveliest in Canada, especially during the Calgary Stampede in July, which attracts tens of thousands of people from around the world.
Here are a few things to see and do during your visit:
Attend the Calgary Stampede – The Calgary Stampede is an annual rodeo. Expect chuckwagon races, bull riding, concerts, carnival rides, and endless fair food (deep-fried butter, anyone?). Tickets start at $18 CAD.
Visit Fish Creek Provincial Park – Fish Creek sits along the Bow River and is perfect for walking, cycling, and rollerblading. In the summer, people come here to fish, swim, and barbecue. It's a fun, relaxing place to get some exercise and enjoy the weather.
Go brewery-hopping – Calgary has a huge number of brewpubs and small craft breweries. Citizen Brewing Company, Cold Garden Beverage Company, and Big Rock are some of my favorites. You can take brewery tours for around $25 CAD or do a brewery tour for around $90 CAD.
Take in the view from Calgary Tower – Built in 1967, the Calgary Tower commemorates Canada's Centennial. From the top, it offers an uninterrupted view of the Rocky Mountains. The observation deck has a glass floor that adds an extra thrill to your visit (if you like heights, that is). Tickets are $18 CAD.
For more suggestions, check out my comprehensive free guide to Calgary!
Where to Stay
HI Calgary City Centre – This is the best hostel in the city. It's newly renovated, has a full-equipped kitchen, includes towels, and the beds are comfy.
If the hostel is booked, use Airbnb. Be sure to book in advance if you'll be here for the Stampede.

Days 11-12: Regina, SK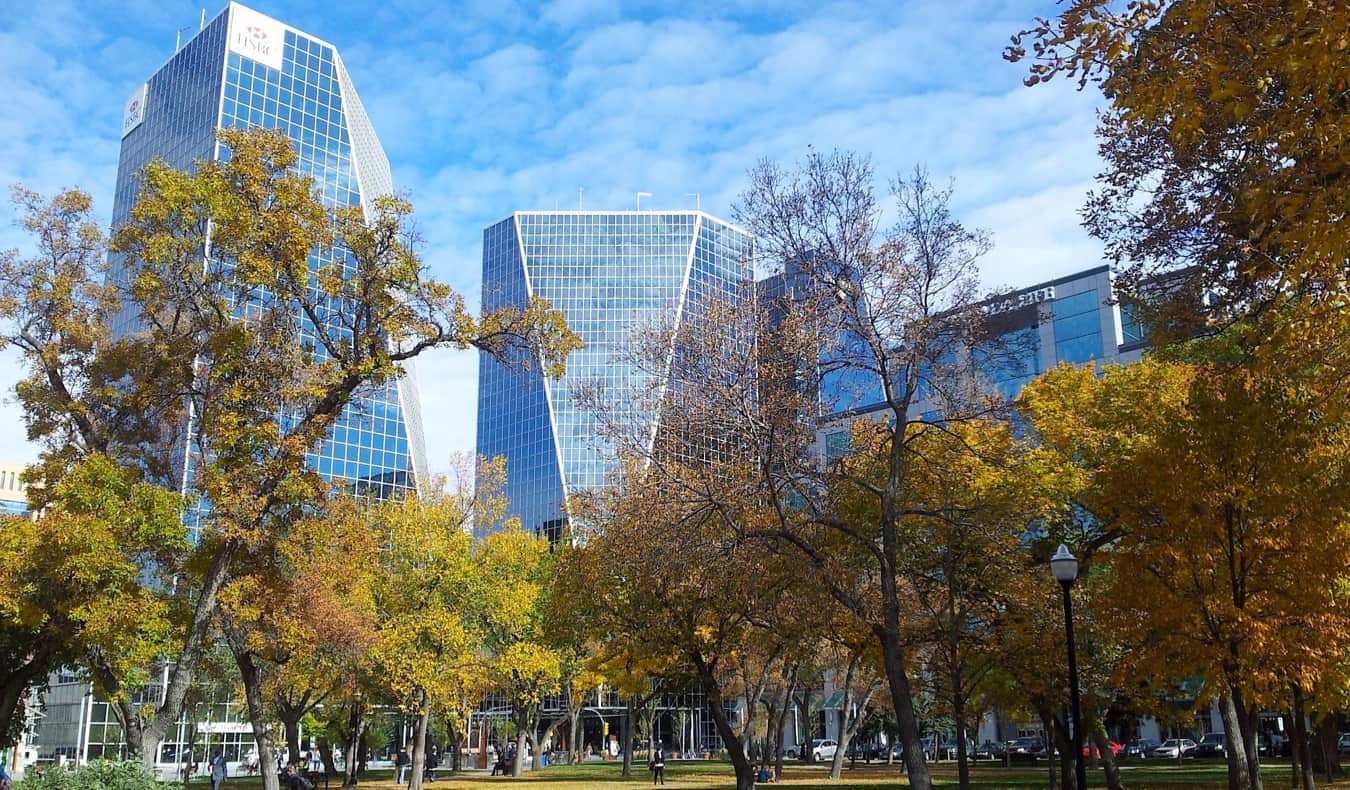 Located seven hours east of Calgary, Regina, the capital of Saskatchewan, is named after Queen Victoria (regina is Latin for "queen"). The province is incredibly flat and dominated by farmland — which is why it's often overlooked.
Home to under 240,000 people, Regina is a small city that's worth a quick visit. Here are some suggested things to see and do while you're here:
Visit the Royal Saskatchewan Museum – This natural history museum was opened in 1906 and is home to the world's largest T. rex cast as well as an insightful exhibition on Canada's First Nations. It's an educational place to visit if you're traveling with kids.
Watch the Roughriders – The CFL (Canada's answer to the NFL) is popular here as Regina is home to one of the league's best teams, the Roughriders. If you're visiting between June and November, catch a game at Mosaic Stadium and get rowdy with the locals! Tickets start at $32 CAD.
Tour the Legislative Building – The Saskatchewan Legislative Building was built in 1912. It's a National Historic Site and Heritage Property and is home to one of the tables used by the Fathers of Confederation when they drew up their plans to create a united Canada. Take a guided tour (they last around 30 minutes) and learn about the province's history.
Where to Stay
Airbnb and Booking.com will be your best choices here, depending on your budget and what kind of accommodation you're looking for.

Days 13-14: Winnipeg, MB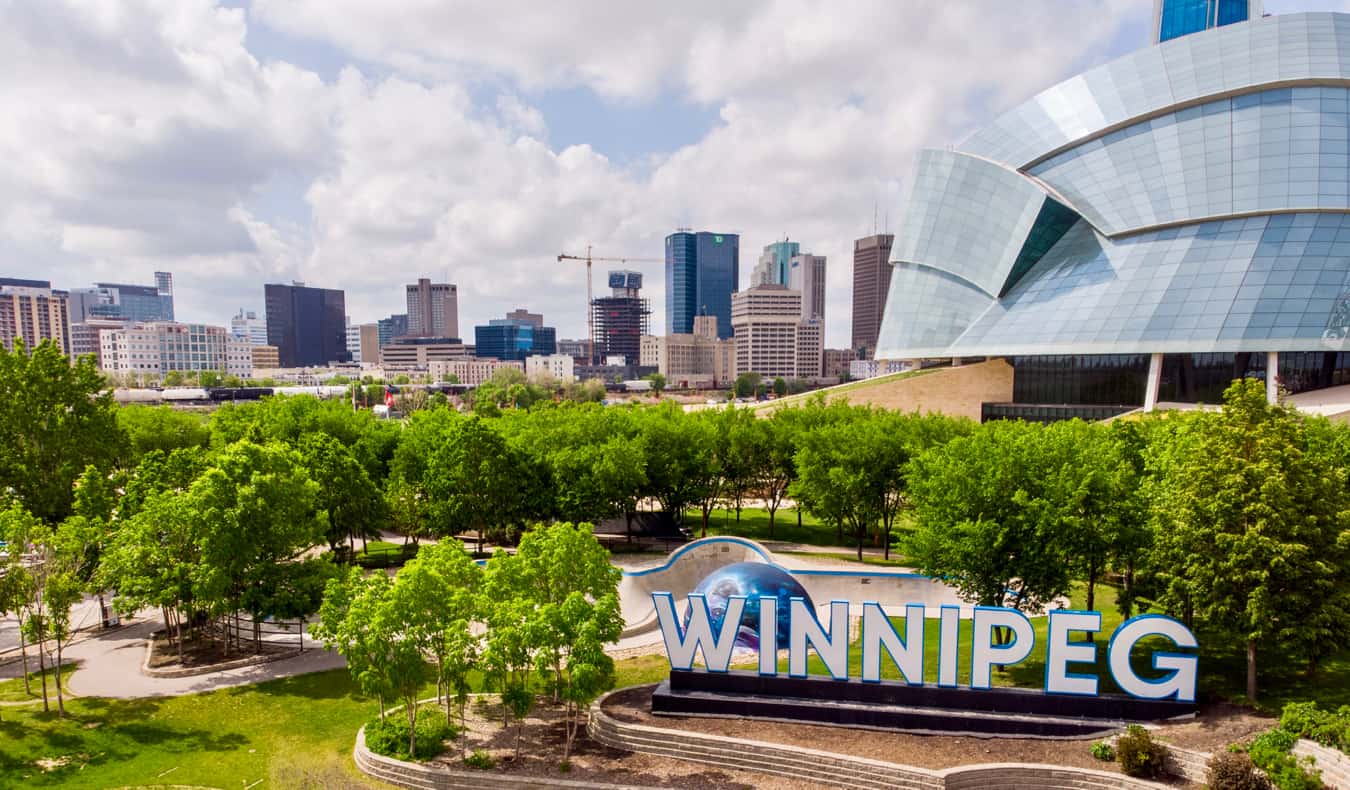 Winnipeg is one of Canada's up-and-coming destinations. The capital of Manitoba, it's located six hours from Regina and is home to a burgeoning food scene. There's also a growing arts and culture community here too.
While it's known for its harsh winters, Winnipeg has been working hard to evolve into a world-class city. Slowly but surely, it's succeeding. Stop by for a day or two and check out some of the city's best sights:
See the Canadian Museum for Human Rights – This museum highlights the crises and evolution of human rights in Canada and around the globe. Opened in 2008, it's the only national museum outside of Ottawa.
Watch the Blue Bombers – For more CFL action, catch a Blue Bombers game. The team was founded in 1930 and is one of the best in the league.
Explore the Forks National Historic Site – This urban park is a relaxing place to read or have a picnic. At the intersection of two rivers, it was historically significant for trade between indigenous people and Europeans, with human settlement going back as far as 6,000 years.
Visit the Royal Canadian Mint – If you're a collector or are just curious how coins are made, stop by the mint. It's made over 55 billion coins for 75 different countries. Over 1,000 coins are made every second here! Tours are $8 CAD.
Where to Stay
If you're on a budget, try Airbnb first. If you're looking for a hotel, Booking.com has the best rates.

Days 15-16: Thunder Bay, ON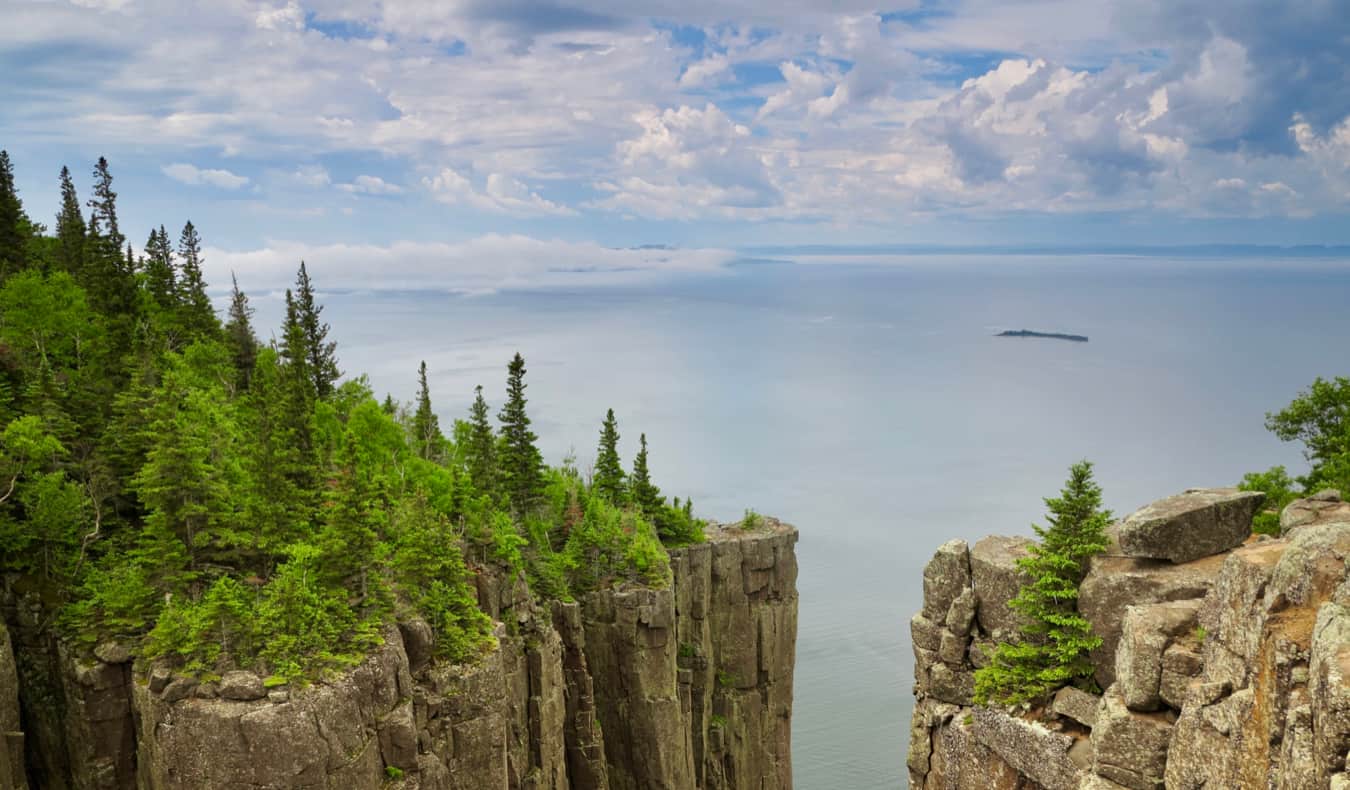 Time to head to Ontario! It's an eight-hour drive, so you can stop along the way to break up the trip (there are tons of parks, campgrounds, and small towns you can stay in along the way).
Tucked away on the edge of Lake Superior, Thunder Bay is one of the biggest cities in Northern Ontario. It's just an hour from the US border and is one of the sunniest cities in Eastern Canada.
Here are some things to see and do while you're here:
See the Terry Fox Monument – In 1980, cancer-survivor Terry Fox set out to run across Canada to raise money for cancer research. He did so on just one leg (he lost the other to cancer). He managed to run for 143 days straight (5,373km, or 3,339 miles) before his cancer returned and he had to call off his quest.
Go hiking in Sleeping Giant – Sleeping Giant Provincial Park is located on Lake Superior and offers 80km of hiking trails, including both short day hikes and multi-day routes.
Visit Fort William Historical Park – This park is where the reconstructed Fort William is located, a fur trading post from 1816. There's a traditional blacksmith, cooper, and canoe builder, and you can interact with actors playing the various people you would have met here in the 19th century.
Where to Stay
Airbnb doesn't have many options here, but if you can find one, they start at $45 CAD per night. For hotels and motels, use Booking.com.

Days 17-19: Algonquin Provincial Park, ON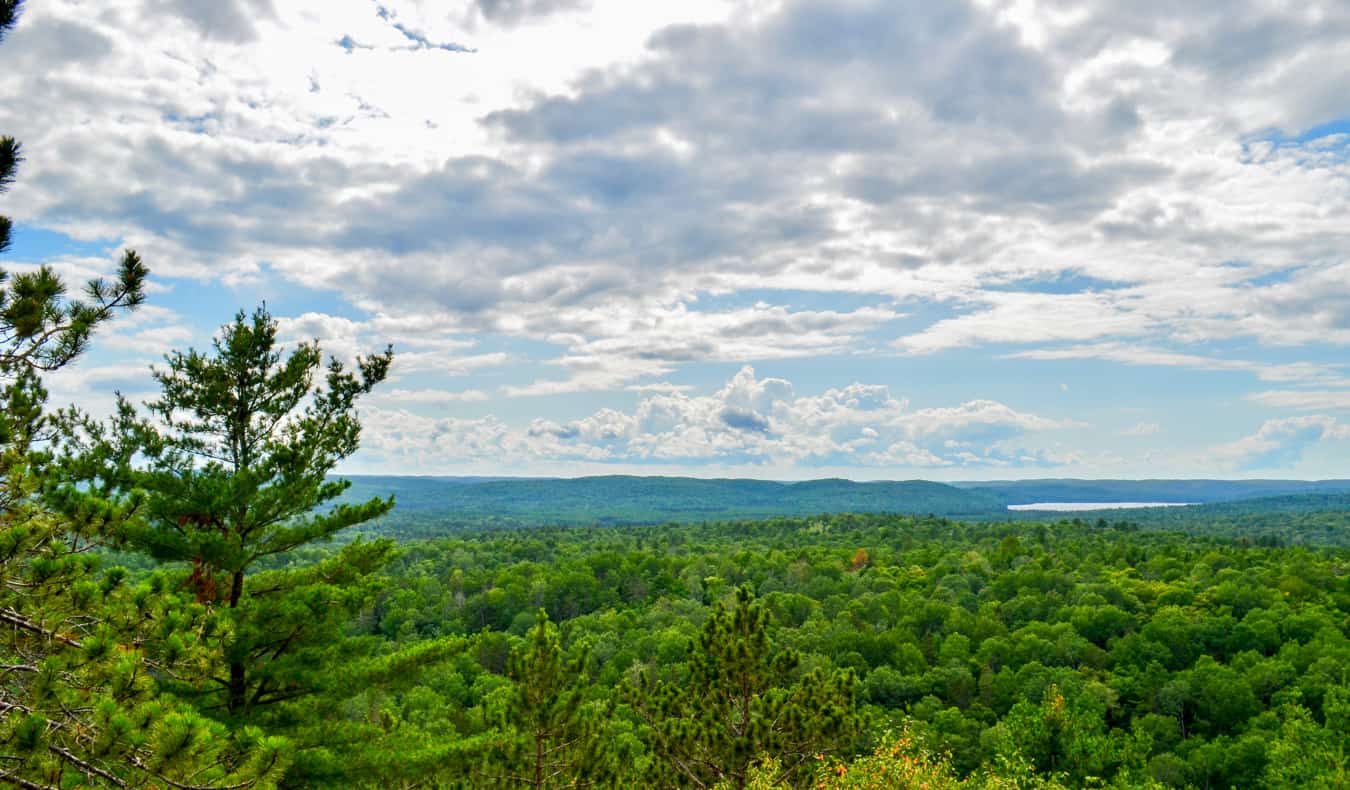 It's time to get away from it all and spend some time in nature. Algonquin Provincial Park spans a whopping 7,653 square kilometers (2,955 square miles) and is home to black bears, moose, foxes, beavers, wolves, and all kinds of birds and plants.
There are several different campgrounds in the park, dozens of hiking trails, and over 1,500 lakes (it's massive!). You can also rent canoes and kayaks to explore and go deeper into the park. Multi-day portages are possible too.
Even if you're a newbie camper and don't have gear, you'll be able to rent what you need to have an enjoyable, relaxing getaway for under $50 CAD per day.
Days 20-23: Toronto, ON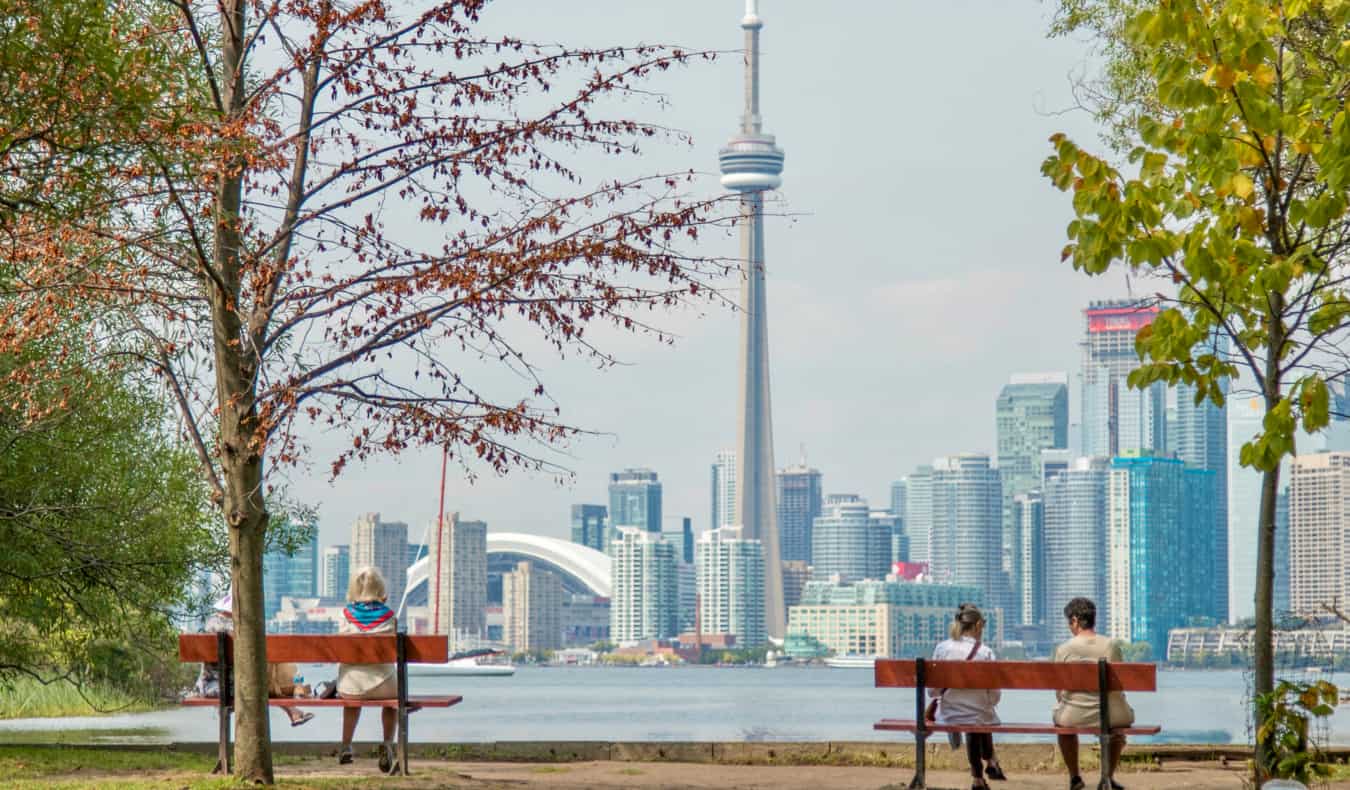 Perched on the coast of Lake Ontario just a couple hours south of the park, Toronto is often considered the New York of Canada. While it doesn't have the charm of cities like Vancouver or Montreal, it's the country's biggest, most diverse city. In fact, since 50% of the population is foreign-born, it's considered one of the most diverse cities in the world.
There's a ton to see and do here. Here are a few suggestions to help you get started:
Visit the CN Tower – The iconic CN Tower stands 550m tall and is a fixture of Toronto's skyline. It offers panoramic views, shopping, and 360-degree dining in its (expensive) restaurant. If the weather is nice (and you have some extra money to spend), you can also walk along the outer edge of the tower. It's touristy and expensive but fun!
Relax on Toronto Island – Spend an inexpensive day at Toronto Island Park and enjoy the beach, play volleyball, have a picnic, and take in the view of the city from the water.
Visit the ROM – The Royal Ontario Museum has thousands of artifacts and specimens spread over 20 exhibits. There are displays on dinosaurs, ancient China, indigenous Canadians, medieval Europe, ancient Egypt, and more. It's the best museum in town and a fun place for kids and adults alike!
Hit the beach – The beaches near Lake Ontario are a relaxing way to spend the day during the humid summer. You can stroll along the boardwalk, eat at one of the many restaurants, or rent a boat and head out on the lake. Some of the best beaches are Cherry, Woodbine, and Centre Island.
Wander Kensington Market – This bohemian neighborhood offers an eclectic mix of alternative restaurants and shops. It gets quite bustling in the summer, and there are often free concerts too. It's one of my favorite places to wander around!
For more suggestions as well as money-saving tips, check out my free guide to Toronto!
Where to Stay
Hotels in Toronto are expensive, so use Airbnb if you're on a budget. If you do want to stay in a hostel, Planet Traveler Hostel is the best in the city.

Days 24-26: Ottawa, ON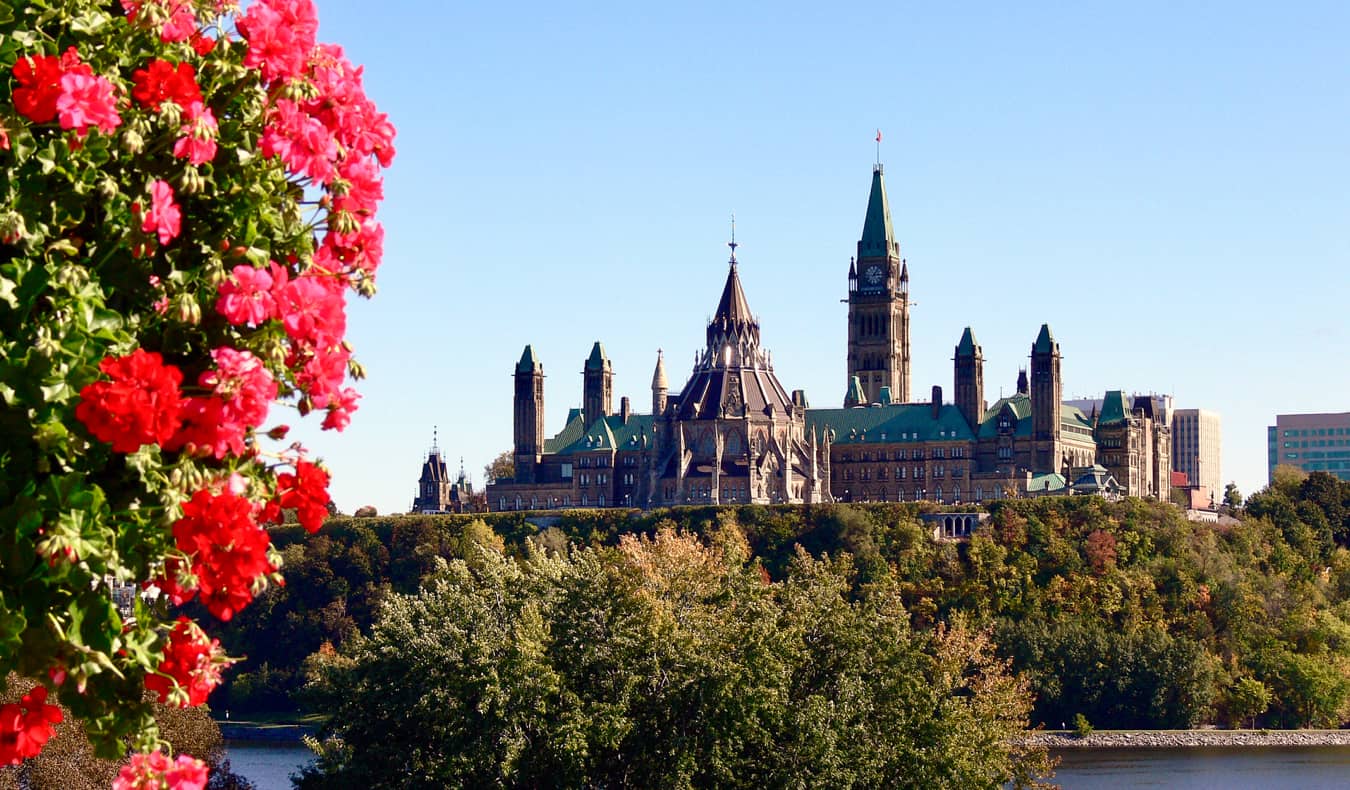 Next, head east to Canada's capital. While Ottawa doesn't get the love that cities like Toronto and Montreal do, it's definitely still a city worth visiting — especially if you're a history buff like me!
Located four hours from Toronto, it's is full of historic buildings and museums, and is just a short walk from Québec (Canada's French-speaking province).
Here's what I would focus on in Ottawa during your stay:
Wander the Byward Market – This massive market is full of restaurants, shops, and open-air stalls. There is a lot happening all year round, though in the summer it's bustling with fresh produce and many local artisans. If you're looking for a souvenir or just want to people-watch, this is the place!
Visit the Canadian Museum of Civilization – While technically not in Ottawa (it's across the river in Québec), this world-class museum is one of the best in all of Canada. It does an amazing job of showcasing Canada's entire history, including some insightful exhibitions on First Nations. There are lots of kid-friendly exhibits too. This museum shouldn't be missed!
Try a beaver tail – These are not actual beaver tails, don't worry! They're delectable desserts resembling a flat donut, made of fried dough and covered in all sorts of sweet toppings. They're a must!
Visit the Canadian War Museum – Canada is known as a peaceful nation, but it's been involved in its fair share of conflicts too. This museum does an excellent job of highlighting Canada's military history. It has exhibits on both world wars as well as modern conflicts Canada has been engaged in.
Skate on the Rideau Canal – Every winter, the Rideau Canal is frozen over and turned into a massive skating rink that stretches for miles (it's the longest skating rink in the world). If you're visiting during the winter, you can rent skates for around $20 CAD if you don't have your own.
Where to Stay
Ottawa Backpackers Hostel – This laid-back hostel has some of the cheapest accommodation in the city. The dorms are spacious, it's social, and it's right near the Byward Market.
HI Ottawa Jail Hostel – This hostel is located in a former jail. The rooms are small (they're former cells), but it's an incredibly unique space — and a little spooky too!
Days 27-30: Montreal, QC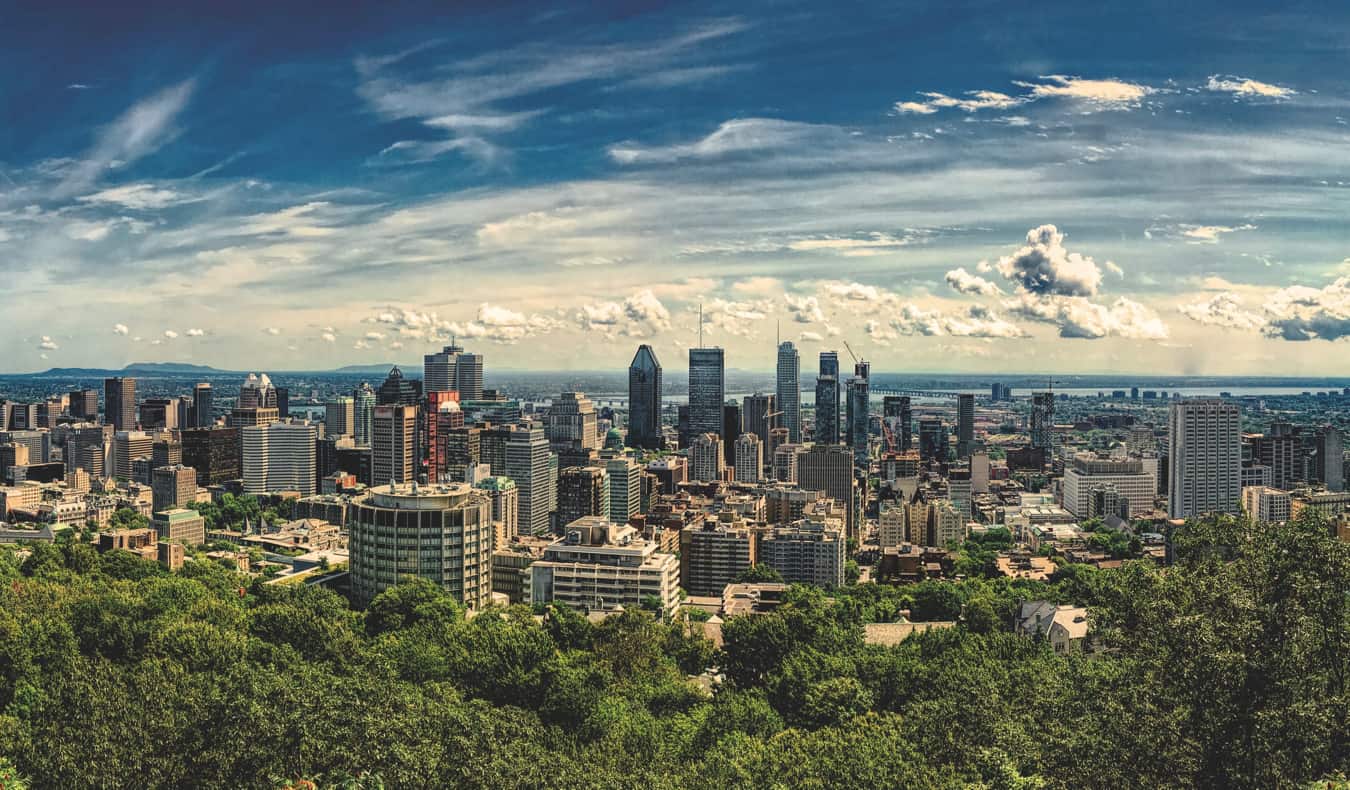 Montreal is one of the largest French-speaking cities in the world. Just two hours from Ottawa, it's located in Canada's only French-speaking province, Québec.
Personally, I think it's one of the best cities in Canada. The Old Town looks like something straight out of medieval France, and the French-inspired cuisine and eclectic nightlife (especially the jazz clubs) leave little to dislike.
Here are my suggestions for things to see and do while you're here:
Wander Old Montreal – This is the most attractive part of town. It has cobblestone streets, and its historic gray-stone buildings date back to the 1700s. Some of the city's finest museums and art galleries (such as the Montreal Museum of Archaeology and History) are here too.
Hike Mount Royal – For a view over Montreal, hike up Mount Royal (after which the city is named). You can also jog, picnic, or just people-watch around the park too. It's a relaxing green space.
Visit the Notre-Dame Basilica – This 17th-century Gothic Revival basilica has dual towers that are reminiscent of Notre-Dame in Paris. Its interior is stunning and full of religious paintings, colorful stained glass windows, and gold-leaf decoration. There's also a 7,000-pipe organ. A 60-minute tour costs $15 CAD.
See the Museum of Fine Arts – This huge museum has over 43,000 works of art. There are both permanent galleries and rotating exhibitions, so there's always something new to see. Admission is $24 CAD.
For more suggestions, as well as money-saving tips, check out my guide to Montreal!
Where to Stay
HI Montreal – HI Montreal is just a two-minute walk from the metro, offers both dorms and private rooms, and has a pool table. There's also free breakfast and daily activities, including bike tours, walks, a pub crawl, and even poutine tastings!
Alternative Hostel of Old Montreal – Located in the historic area of town and a short jaunt to the city center, it has an eclectic and artsy vibe. Free breakfast is included, and there are plenty of common areas for relaxing and meeting other travelers.
Here are some other great hostel suggestions too!
***
This is a packed itinerary, but with a month at your disposal, you'll be able to experience the majority of Canada's sights and cities without having to rush. With an additional 10-21 days, you can add more of Québec and the Maritimes, Canada's rugged and picturesque east coast (or simply spend more time in the destinations above).
No matter what you decide, Canada is such a massive, diverse landscape and it truly has something for everyone. While this itinerary only covers a portion of Canada, it does give you a peek into just how awesome it is!
Book Your Trip to Canada: Logistical Tips and Tricks
Book Your Flight
Use Skyscanner to find a cheap flight. They are my favorite search engine because they search websites and airlines around the globe so you always know no stone is left unturned!
Book Your Accommodation
You can book your hostel with Hostelworld as they have the biggest inventory and best deals. If you want to stay somewhere other than a hostel, use Booking.com as they consistently return the cheapest rates for guesthouses and cheap hotels.
Don't Forget Travel Insurance
Travel insurance will protect you against illness, injury, theft, and cancellations. It's comprehensive protection in case anything goes wrong. I never go on a trip without it as I've had to use it many times in the past. My favorite companies that offer the best service and value are:
Need a Rental Car?
Discover Cars is a budget-friendly international car rental website. No matter where you're headed, they'll be able to find the best — and cheapest — rental for your trip!
Looking for the Best Companies to Save Money With?
Check out my resource page for the best companies to use when you travel. I list all the ones I use to save money when I'm on the road. They will save you money when you travel too.
Want More Information on Canada?
Be sure to visit our robust destination guide on Canada for even more planning tips!