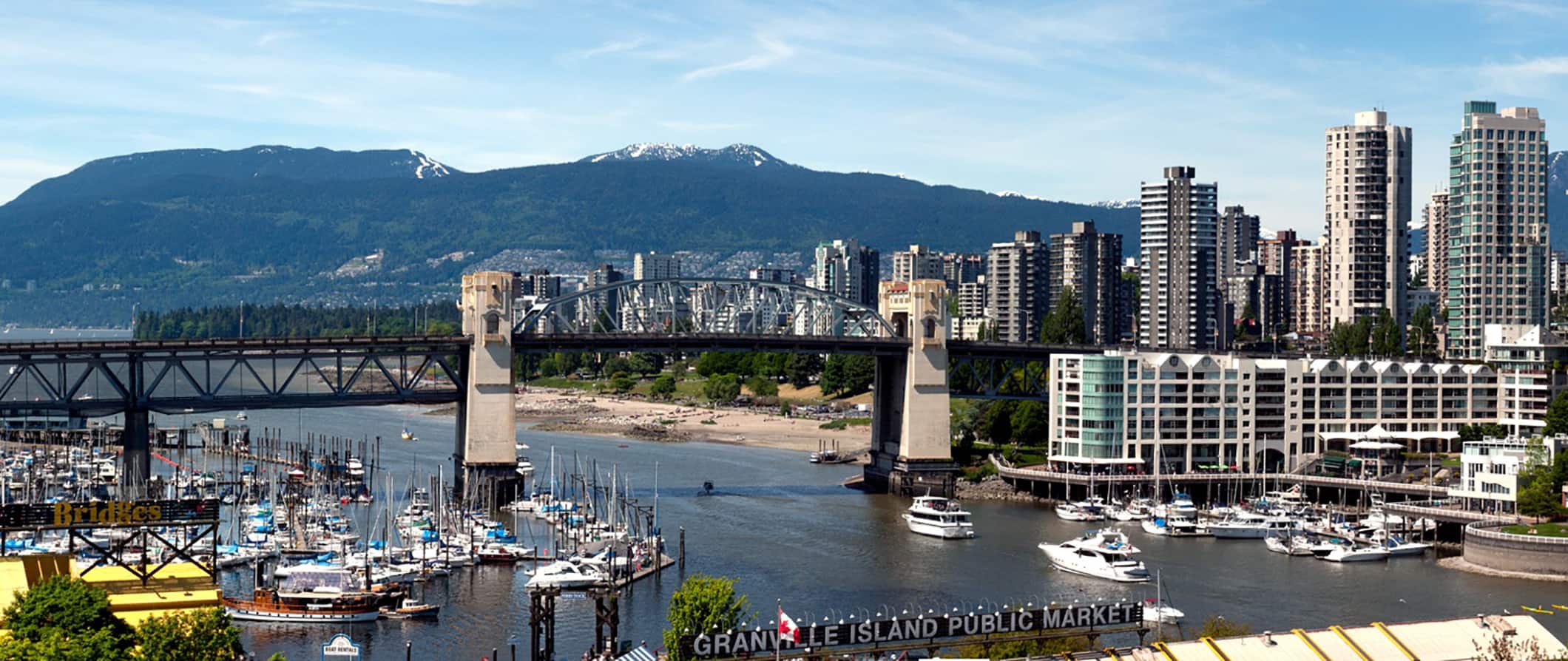 Vancouver is definitely one of my favorite cities in the world. I love how you can be in the city doing normal urban things one second and then, two minutes later, you're out in the wilderness hiking beautiful mountains. Vancouver really does have the best of both worlds.
From the art scene, food scene, microbrew, and markets on Granville Island, incredible urban parts to get lost in, and everything in between, Vancouver is a city you should devote lots of time to visiting. Don't rush your visit. There are few places I'd live but Vancouver is one of them. The city is rich with history, awesome Japanese food, incredible music, parks, and high quality of life.
This travel guide to Vancouver will help point the way by giving you tips on what to see, costs, suggested budgets, ways to save money, and everything else you need to plan a great trip to one of the best cities in the world!

Vancouver
Top 5 Things to See and Do in Vancouver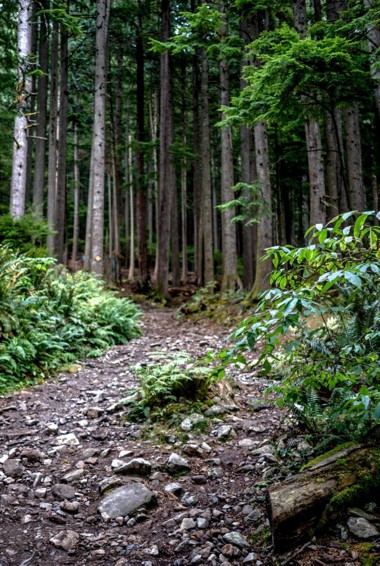 1. Explore Grouse Mountain
This is probably Vancouver's number one outdoor attraction. Take the gondola up top the top where you can catch endless views over the city and mountains. Go hiking in the summer. In the winter, ski or snowboard. Mountain admission is $60 CAD ($45 USD), including the gondola.
2. Visit Granville Island
Granville Island is a peninsula and shopping district in the middle of the city, but it's also a hub for food and drink enthusiasts. Explore the market, grab a beer at Granville Island Brewing Company, and wander the cool shops. In the summer, sit outside and watch the boats, stand-up paddlers, and kayakers.
3. Visit Stanley Park
Located right in the city center, this enormous park is an escape from the hustle and bustle of downtown. Its waterfront path right on the Pacific is a favorite for locals who enjoy hiking, biking, and rollerblading. From here, you won't even notice that you're in a city.
4. Walk the Capilano Suspension Bridge
This 450-foot long suspension over the Capilano River is not for anyone who is afraid of heights — it stands (or wobbles) 230 feet above the Capilano River! The bridge, surrounding trails, and lush forest scenery makes for one of my favorite trips from the city. It's $54 CAD ($40 USD) to visit.
5. Go whale watching
If you're looking to spend money on something, consider a boat tour to see Orca whales. A tour typically costs about $145 CAD ($109 USD) for a few hour. A lot of Orca pods come up the inside passage so chances of seeing them are very high. If you don't, some companies will give you a voucher for another trip.
Other Things to See and Do in Vancouver
1. Watch a sporting event
This city is full of sporting events. If you like football, see if there's a BC Lions game on. However, Canada is hockey country, so if you want to get swept up in the excitement of a real Canadian sport then definitely check out a hockey game if possible (the Vancouver Canucks play at the Rogers Arena, and sometimes it's possible to score NHL tickets for cheap). During the summer, Vancouverites are passionate about the White Caps soccer team.
2. Hike in Lynn Canyon Park
This park is a free fun half-day trip. There's a suspension bridge, mini-hikes, swimming holes, and waterfalls around Lynn Creek. This is a good alternative to crowded Capilano, even if the bridge isn't quite as tall at 150 feet high. However, it offers a bird's eye view of the fast-paced river of rapids, waterfalls, and pools.
3. Stroll down Robson Street
This is the street to be for dining and window shopping (and people watching). It has a ton of international flavors, and you'll find ramen shops next to hipster cafes and sushi spots and taquerias. Sit down at an izakaya (a Japanese pub) and take it all in.
4. Let it hang out at Wreck Beach
As the only nude beach in the city, Wreck Beach is a community of naked folks hanging out, sunbathing, swimming, and playing music. This is one of the last remaining places to embody the free-spiritedness that Vancouver was famous for in the seventies. It's located in Pacific Spirit Regional Park.
5. Take a food tour
Vancouver is a foodie destination. Vancouver Foodie Tours comes highly recommended as their tours focus on specific neighborhoods like Gastown and Granville Island. You'll get to eat at up to eight different places, tasting local favorites like pork belly crackling, tempura bacon eggs, and more. Tickets start at $95 CAD ($72 USD).
6. Eat at the Richmond Night Market
Between May and September, one of the coolest spots in the city is the Richmond Night Market. Inspired by markets throughout Asia, the Richmond Night Market combines Asian food, culture, and shopping. Snacks ranging from dumplings to meat on a stick and everything in between is available from $2-8 CAD ($1.50-6 USD).
7. Explore the Vancouver Art Gallery
The collection of national and international contemporary artwork here is phenomenal. With over 9,000 works of art, you could easily spend an entire afternoon here. There's a whole exhibit devoted to Emily Carr, British Columbia's favorite historical artist and there's often late-night parties with live music. Tickets are $24 CAD ($18 USD). Tuesday evenings are pay what you want.
8. Go to The Lookout
Located in the downtown Harbour Centre, this building is 430 feet high and the perfect place to check out the city. You'll be whisked to the observation deck in a glass elevator for panoramic views over Vancouver, the mountains, and the ocean. Tickets are $18 CAD ($14 USD).
9. Visit Dr. Sun Yat-Sen Classical Chinese Garden
The first authentic classical Chinese garden built outside of China, this sanctuary is in the heart of the city and has been named the top city garden in the world by National Geographic. Covered walkways, ponds filled with koi fish, 150-year-old miniature trees, and tai hu rock from China all tie together a tranquil spot to walk and reflect. It was built using 14th-century methods, which means no power tools, glue, or screws were used. Admission is $14 CAD ($11 USD).
10. Explore Gastown
Gastown is Vancouver's oldest neighborhood, having grown from a single tavern founded in 1867. Nowadays, it's a trendy place full of restaurants, cafes, boutique shops, and bars (like The Flying Pig and Rodney's Oyster House). Take a walk around the old historic buildings, admire the Steam Clock, and visit the statue of Gassy Jack Deighton (the man who started the tavern all those years ago).
11. Visit Yaletown
Yaletown is a recently-converted industrial neighborhood that's now home to some of the city's most popular eateries and pubs. All the cool young kids like to hang out here. Spend some time at David Lam Park or George Wainborn Park, walk along the Seawall, admire the street art, or grab lunch on one of the neighborhood's patios.
For more information on specific cities, check out these guides!