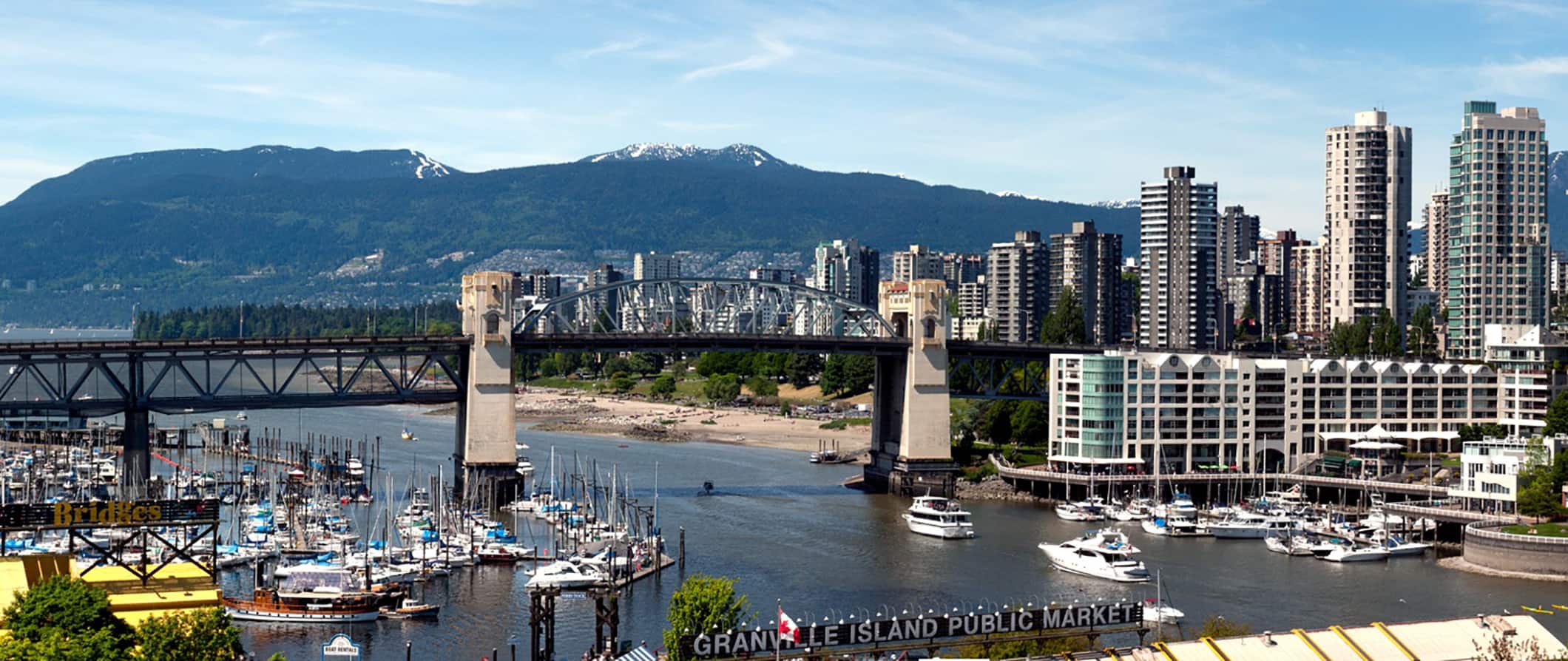 Vancouver is one of my favorite cities in the world. It has the best of both worlds: you can be in an urban environment one second and then, a few minutes later you can be out in the wilderness hiking beautiful mountains.
With its world-class food scene, tasty craft breweries, popular markets on Granville Island, and incredible art scene, Vancouver is a city worth exploring.
The city is rich in history, has amazing Japanese food, relaxing parks, and high quality of life. In fact, it consistently ranks as one of the most livable cities in the world.
Sure, it's not cheap, but the best things never are!
There are few places I'd live in the world, but Vancouver is one of them.
This travel guide to Vancouver can help you plan your trip, save money, and make the most out of your time here.
Top 5 Things to See and Do in Vancouver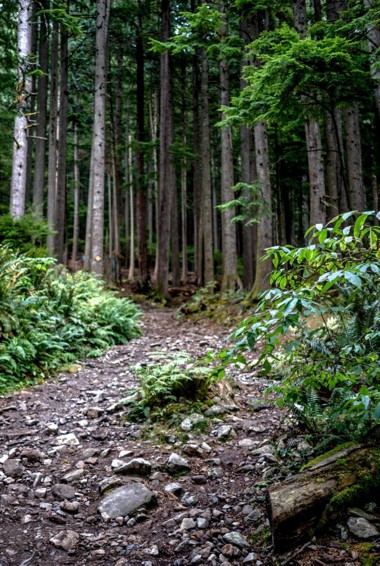 1. Explore Grouse Mountain
This is Vancouver's number one outdoor attraction. Take the gondola up to the top where you can enjoy endless views over the city and mountains. In the summer, you can hike and in the winter, ski or snowboard. It's free to hike up but the gondola down is 15 CAD.
2. Wander Granville Island
Granville Island is a peninsula and shopping district in the middle of the city, but it's also a hub for food and drink enthusiasts. Explore the market, grab a beer at Granville Island Brewing Company, and wander the cool shops. In the summer, watch the boats, stand-up paddlers, and kayakers.
3. Relax in Stanley Park
Located right in the city center, Vancouver's largest park is an escape from the hustle and bustle of downtown. Its waterfront path right on the Pacific is a favorite for locals who enjoy hiking, biking, and rollerblading. You won't even notice that you're in a city.
4. Walk the Capilano Suspension Bridge
This 137-meter-long (450 foot) suspension bridge over the Capilano River is not for anyone who is afraid of heights — it stands (or wobbles) 70 meters (230 feet) above the Capilano River! The bridge, surrounding trails, and lush forest scenery make for one of my favorite trips. It's 55 CAD.
5. Go whale watching
In the spring and summer, thousands of whales migrate through Vancouver's waters, making the city a global whale-watching destination. A boat tour with
Get Your Guide
costs about 145 CAD. A lot of Orca pods come up the inside passage, so chances of seeing them are high.
Other Things to See and Do in Vancouver
1. Watch a sporting event
This city is full of sporting events. If you like football, there's the BC Lions. And if hockey is your sport, check out a Vancouver Canucks game (hockey is the national winter sport so don't miss a chance to catch a game). During the summer, Vancouverites are passionate about the White Caps soccer team.
2. Hike in Lynn Canyon Park
This park makes for a fun and free half-day trip. There's a suspension bridge, mini-hikes, swimming holes, and waterfalls around Lynn Creek. This is a good alternative to crowded Capilano, even if the bridge isn't quite as tall — it's "only" 45 meters (150 feet) high. However, it offers a bird's eye view of the fast-paced river and rapids, waterfalls, and pools.
3. Stroll down Robson Street
Robson Street's history dates to the late 19th century, when it was one of the first major streets in the city. It's the street to go to for dining, window shopping, and people watching. The street's international history has evolved over the years; it was once called Robsonstrasse for the area's German community. Today, you can still enjoy a ton of international flavors here, with ramen shops next to taquerias, along with plenty of hip cafes and sushi spots. Sit down at an izakaya (Japanese pub) and take it all in.
4. Let it hang out at Wreck Beach
As the only nude beach in the city, Wreck Beach is a clothing-optional space for hanging out, sunbathing, swimming, and playing music. This is one of the last remaining places to embody the free-spiritedness that Vancouver was famous for in the seventies. It's located in Pacific Spirit Regional Park. Be respectful and don't take photos without consent.
5. Take a food tour
Vancouver is a foodie destination. Taste Vancouver Food Tours runs tours that focus on specific neighborhoods like Gastown and Little Italy. You'll get to eat at up to eight different places, tasting local favorites like pork belly crackling, tempura bacon eggs, and more. Tickets start at 109 CAD.
6. Eat at the Richmond Night Market
Between May and September, one of the coolest spots in the city is the Richmond Night Market. Inspired by markets throughout Asia, the Richmond Night Market combines Asian food, culture, and shopping. Snacks range from dumplings to meat on a stick, and everything in between. Admission is 5 CAD with food prices ranging from 2-11 CAD. Most vendors are cash only. Bring an appetite!
7. Explore the Vancouver Art Gallery
The collection of national and international contemporary artwork here is phenomenal. With over 12,000 works of art, you could easily spend an entire afternoon here. There's a whole exhibit devoted to Emily Carr, British Columbia's favorite historical artist, and all kinds of events take place here, including late-night parties with live music. Tickets are 24 CAD. Tuesday evenings are pay-what-you-can.
8. Go to The Lookout
Located in the downtown Harbour Centre, the Lookout Tower is 131 meters (430 feet) high and the perfect place to admire the city. You'll be whisked to the observation deck in a glass elevator for panoramic views over Vancouver, the mountains, and the ocean. Tickets are 18 CAD. (Currently closed due to COVID-19).
9. Visit Dr. Sun Yat-Sen Classical Chinese Garden
The first authentic classical Chinese garden built outside of China, National Geographic named this urban sanctuary the top city garden in the world. Covered walkways, ponds filled with koi, 150-year-old miniature trees, and tai hu rock from China all tie together to create a tranquil spot to walk and reflect. It was built using 14th-century methods, without power tools, glue, or screws. Admission is 16 CAD.
10. Explore Gastown
Gastown is Vancouver's oldest neighborhood, having grown from a single tavern founded in 1867. Nowadays, it's a trendy place full of restaurants, cafes, boutique shops, and bars (like The Flying Pig and Rodney's Oyster House). Take a walk down the cobblestone streets by the old historic buildings, admire the Gastown Steam Clock (a clock powered by steam), and visit the statue of Gassy Jack Deighton (the man who started the tavern all those years ago). The Vancouver International Jazz Festival takes place here every summer. Food tours are also available around the neighborhood. Taste Vancouver runs 2.5 hour tours that visit 8 tasty locations for 125 CAD per person.
11. Visit Yaletown
Yaletown is a recently converted industrial neighborhood that's now home to some of the city's most popular eateries and pubs. Spend some time at David Lam Park or George Wainborn Park, walk along the Seawall, admire the street art, or grab lunch on one of the neighborhood's patios.
For more information on other cities in Canada, check out these guides:
Vancouver Travel Costs
Hostel prices – A bed in a dorm with 4-6 beds costs 40-45 CAD per night. A private room starts at 90 CAD but averages closer to 120 CAD per night. Free Wi-Fi is standard and most hostels also have self-catering facilities.
For those traveling with a tent, camping is available outside the city for 10-30 CAD per night. This gets you a basic pitch for two people without electricity.
Budget hotel prices – Budget hotels in the center of town cost around 150 CAD. Expect basic amenities like Wi-Fi, TV, coffee/tea maker, and AC.
Airbnb is available everywhere in Vancouver. A private room starts around 60 CAD per night while an entire home/apartment costs closer to 120 CAD.
Food – Like the United States, food culture and cuisine varies widely from region to region in Canada. Overall, the food here is a collage of dishes from other cultures, owing to the country's diverse history of immigration. In Vancouver, seafood is super popular since the city is right on the ocean. Asian food is also a huge local favorite, owing to the large Asian-Canadian population that calls the city home. Be sure to sample some of Canada's famous staples like poutine (fries with gravy and cheese curds), beaver tails (fried dough with maple syrup), Canadian bacon, and the oddly tasty ketchup chips.
As a huge cosmopolitan hub, Vancouver has everything from Vietnamese bahn mi for 6 CAD, to hearty all-day breakfasts for less than 10 CAD, to Jamaican patties for 3-4 CAD each. Quality sushi is super affordable, with bento boxes costing as little as 12 CAD while big bowls of ramen go for 13 CAD. Cambodian noodles are as little as 8.25 CAD.
A meal at McDonald's costs about 12 CAD. A meal at an inexpensive casual restaurant is about 20 CAD for a burger and fries with a drink. A beer costs another 7 USD.
A meal at a mid-range restaurant costs around 40 CAD for a multi-course meal and a drink.
A latte/cappuccino costs around 5 CAD while bottled water is 1-2 CAD.
If you cook for yourself, expect to spend around 65 CAD on groceries per week. This gets you basic staples like rice, pasta, produce, and some meat.
Some of my favorite places to eat in the city are Ask for Luigi, Honey Salt, Ramen Danbo, Phnom Penh, and the market on Granville Island.
Backpacking Vancouver Suggested Budgets
If you're backpacking Vancouver, expect to spend about 75 CAD per day. This assumes you're staying in a hostel, cooking all your meals, taking public transportation to get around, limiting your drinking, and doing most free activities like hiking and hanging out in the parks. If you plan on drinking, add another 10-20 CAD to your daily budget.
On a mid-range budget of 155 CAD per day, you can stay in a private Airbnb or private hostel room, eat out for most meals at cheap fast food places, enjoy a couple drinks, take the occasional taxi to get around, and do more paid activities like taking the gondola up Grouse Mountain or going whale watching.
On a "luxury" budget of 320 CAD or more per day in Vancouver, you can stay in a budget hotel, eat out for all your meals, drink more, rent a car or take more taxis, and do whatever tours and activities you want. This is just the ground floor for luxury though. The sky is the limit!
You can use the chart below to get some idea of how much you need to budget daily, depending on your travel style. Keep in mind these are daily averages – some days you'll spend more, some days you'll spend less (you might spend less every day). We just want to give you a general idea of how to make your budget. Prices are in CAD.
Accommodation
Food
Transportation
Attractions
Average Daily Cost
Backpacker
40
15
10
10
75
Mid-Range
65
45
20
25
155
Vancouver Travel Guide: Money-Saving Tips
Vancouver is not just one of the most expensive cities in Canada — it's one of the most expensive cities in the world. Fortunately, there are a couple things you can do to slightly lower your costs. Here are some ways to save money in Vancouver:
Take advantage of the free parks and gardens – If you want to enjoy the city but not spend a lot of money, pack a picnic and stroll around the many parks and gardens the city has to offer.
Get discounted attraction tickets – Destinationvancouver.com has a deals section on their website that lists current discounts to popular and lesser-known attractions. Check them out for potential savings.
Look for the happy hours – The Ultimate Happy Hours website lists all the happy hour drink and food specials around Vancouver. It's updated with new info frequently!
Buy same-day sports tickets – The Tourism Vancouver Visitors' Centre offers "Tickets Tonight," which are half-priced tickets on sports events for the evening. Check them out to see what's on during your visit. (The office is currently closed due to COVID-19).
Visit the Vancouver Art Gallery on a Tuesday – After 5pm on Tuesdays, admission to the Vancouver Art Gallery is by donation only (10 CAD is recommended).
Indulge at food trucks – Vancouver loves the food-truck scene, and there's no better way to sample different cuisines on a budget. Streefoodapp.com lists current locations and opening hours for all the trucks.
Stay with a local – Cut down on your costs by using Couchsurfing. You'll get a free place to stay and get to connect with a local who can share their insider tips and advice. Just be sure to send your request early during the summer as that's prime tourist season.
Bundle your tickets – Vancouverattractions.com lets you purchase tickets in advance, and you can save up to 30% when you buy even just two tickets. This includes popular attractions like the Capilano bridge and The Lookout.
Bring a water bottle – The tap water here is safe to drink so bring a reusable water bottle to save money. LifeStraw makes a reusable bottle with a built-in filter to ensure your water is always safe and clean.
Where to Stay in Vancouver
Vancouver has a few hostels to choose from. Here are my recommended places to stay in Vancouver:
For more hostel suggestions, here's a list of my favorite hostels in Vancouver!
How to Get Around Vancouver
Public transportation – The Canada Line and SkyTrain Rapid Transit systems are the most common modes of transportation for getting around Vancouver. These trains cover just about anywhere you need to go. A one-way ticket costs 3.05-5.90 CAD, depending on the number of zones you travel.
You can also purchase a Compass Card to load with money, which requires a 6 CAD deposit to activate. You can order online, by phone, or at one of the station's vending machines. Fares are 2.45 CAD for one zone, 3.55 CAD for two zones, or 4.60 CAD for three zones.
A day pass is 10.75 CAD for all zones. Use Translink.ca to find schedules and plan your route.
The Canada Line is by far the smartest way to get to and from the airport. It's just an additional 5 CAD on top of the regular zone fare.
Vancouver's bus system works just like the trains, but they only operate on a one-zone fare. Cash tickets are not transferable to the SeaBus or the train, but you can use your Compass Card on the bus.
SeaBus, also run by Translink.ca, is a passenger-only ferry connecting Downtown Vancouver with the North Shore. Fares are the same as the SkyTrain.
Taxi – Taxis here are not cheap. Their base rate is 3.75 CAD, and it's an additional 1.89 CAD per kilometer afterward. Skip the taxis if you're on a budget.
Ridesharing – Uber and Lyft are available and are a bit cheaper than taxis, however, they still add up so skip them if you can.
Bicycle – Vancouver is very bike-friendly, and there are plenty of bicycle rental businesses around town. The public bike rental system is Mobi, which costs 15 CAD per day for unlimited 30-minute rides. Spokes Bicycles and Cycle Vancouver offer longer rentals, with a day rental costing about 35-40 CAD.
Car rental – Car rentals can be found for around 40 CAD per day for a multi-day rental. Unless you plan on leaving the city to explore, however, you won't need a vehicle.
When to Go to Vancouver
Vancouver is busiest in the summer. It's hot and sunny all the time (although June can be rainy), with temperatures averaging around 25°C (78°F) per day. Everyone makes the most of the gorgeous weather and the city comes to life with people enjoying the great outdoors. This is when accommodation rates are the highest, however.
Spring can be cool and rainy in comparison, but April and May are prime whale-watching months. In the fall, September is still warm and ideal for hiking and other outdoor activities. Prices are lower during the shoulder seasons, and there are fewer crowds. Overall, the shoulder seasons make the best time to visit.
Winters in Vancouver are mild and wet, with temperatures averaging around 6°C (42°F). However, from here you can hit the slopes around Grouse Mountain or head out to Whistler. Vancouver has some of the best snow conditions for skiing and snowboarding in Canada!
How to Stay Safe in Vancouver
Vancouver is very safe, and you're unlikely to experience violent crime during your visit. Your greatest risk is a petty crime, like pickpocketing or theft. Always keep your valuables secure and out of sight, especially when on crowded public transportation.
Be cautious around Downtown Eastside. Avoid walking through here alone at night as it's a bit sketchy.
If you go out drinking, always keep an eye on your drink and never leave it unattended. Never walk home alone if intoxicated either.
Scams are rare, but if you're worried about getting ripped off you can read about the common travel scams to avoid right here.
If you experience an emergency, dial 911 for assistance.
Always trust your gut instinct.
If you wouldn't do it at home, don't do it in Vancouver!
The most important piece of advice I can offer is to purchase good travel insurance. Travel insurance will protect you against illness, injury, theft, and cancellations. It's comprehensive protection in case anything goes wrong. I never go on a trip without it as I've had to use it many times in the past.
Vancouver Travel Guide: The Best Booking Resources
These are my favorite companies to use when I travel. They consistently have the best deals, offer world-class customer service and great value, and overall, are better than their competitors. They are the companies I use the most and are always the starting point in my search for travel deals.
Skyscanner – Skyscanner is my favorite flight search engine. They search small websites and budget airlines that larger search sites tend to miss. They are hands down the number one place to start.
Hostelworld – This is the best hostel accommodation site out there with the largest inventory, best search interface, and widest availability.
Booking.com – The best all around booking site that constantly provides the cheapest and lowest rates. They have the widest selection of budget accommodation. In all my tests, they've always had the cheapest rates out of all the booking websites.
Intrepid Travel – If you want to do group tours, go with Intrepid. They offer good small group tours that use local operators and leave a small environmental footprint. And, as a reader of this site, you'll get exclusive discounts with them too!
Get Your Guide – Get Your Guide is a huge online marketplace for tours and excursions. They have tons of tour options available in cities all around the world, including everything from cooking classes, walking tours, street art lessons, and more!
SafetyWing – Safety Wing offers convenient and affordable plans tailored to digital nomads and long-term travelers. They have cheap monthly plans, great customer service, and an easy-to-use claims process that makes it perfect for those on the road.
Vancouver Gear and Packing Guide
If you're heading on the road and need some gear suggestions, here are my tips for the best travel backpack and for what to pack!
The Best Backpack for Travelers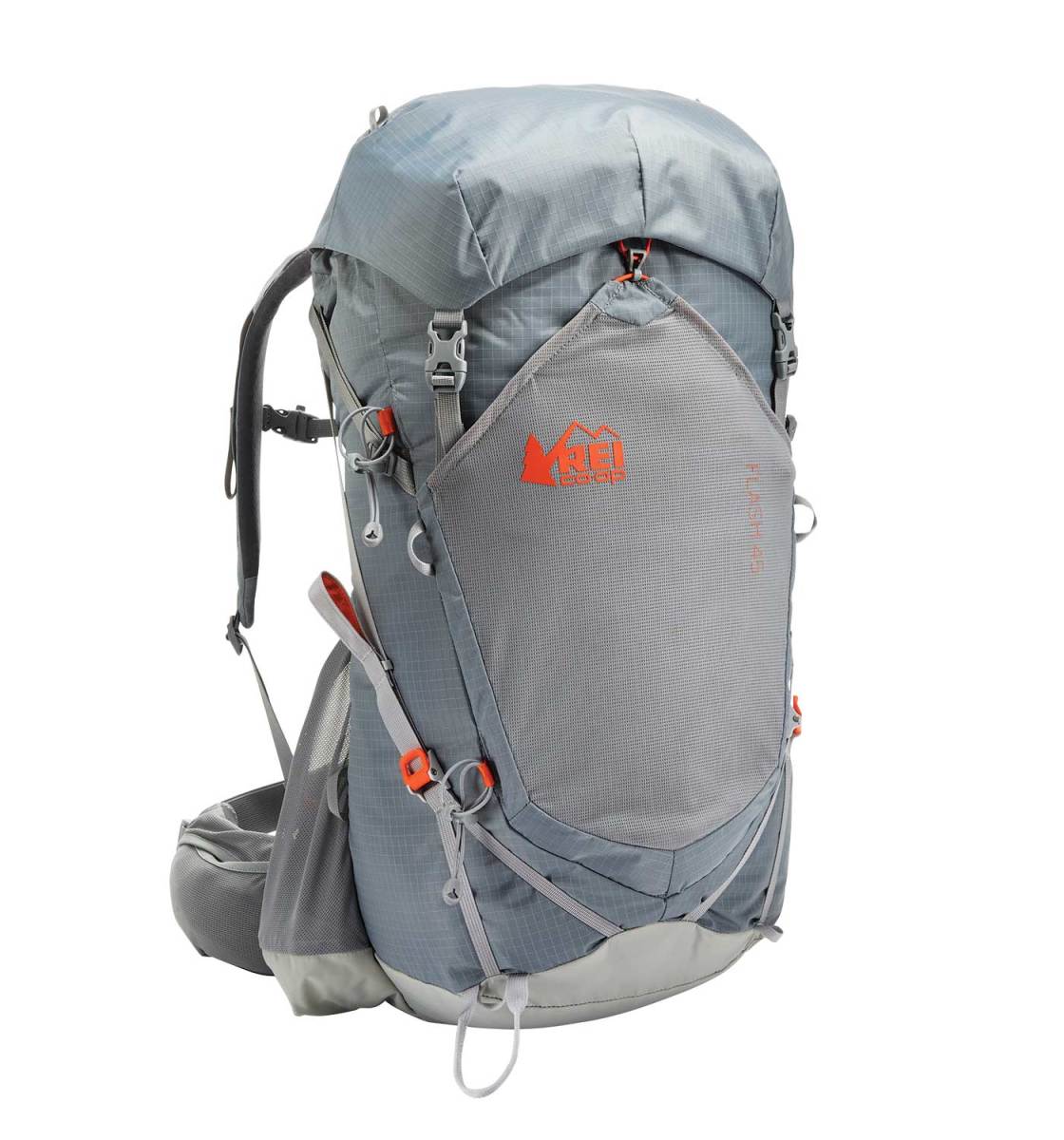 What's the best backpack for traveling long-term? I recommend the
REI Flash 45 Pack
. It's light and comfy, top loading, and fits perfectly in an airplane's overhead bin.
Size:
45-47L
Straps:
Thick and cushy with compression technology that pulls the pack's load up and inwards so it doesn't feel as heavy.
Features:
Removable top lid, pocket at the front, hydration compatible, contoured hip belt
If you want something different, refer to my article on how to choose the best travel backpack for tips on picking a pack and other backpack suggestions.
What to Pack for Your Trip
Clothes
1 pair of jeans (heavy and not easily dried, but I like them; a good alternative is khaki pants)
1 pair of shorts
1 bathing suit
5 T-shirts (Unbound Merino is my preferred company. If you're a member of NM+, you can get 15% off your purchase)
1 long-sleeved T-shirt
1 pair of flip-flops
1 pair of sneakers
6 pairs of socks (I always end up losing half)
5 pairs of boxer shorts (I'm not a briefs guy!)
1 toothbrush
1 tube of toothpaste
1 razor
1 package of dental floss
1 small bottle of shampoo
1 small bottle of shower gel
1 towel
Deodorant
Small Medical Kit (safety is important!!!)
Miscellaneous
Female Travel Packing List
I'm not a woman, so I don't know what a woman wears, but Kristin Addis, our solo female travel guru, wrote this list as an addition to the basics above:
Clothing
1 swimsuit
1 sarong
1 pair of stretchy jeans (they wash and dry easily)
1 pair of leggings (if it's cold, they can go under your jeans, otherwise with a dress or shirt)
2-3 long-sleeve tops
2-3 T-shirts
3-4 spaghetti tops
1 light cardigan
Toiletries
1 dry shampoo spray & talc powder (keeps long hair grease-free in between washes)
1 hairbrush
Makeup you use
Hair bands & hair clips
Feminine hygiene products (you can opt to buy there too, but I prefer not to count on it, and most people have their preferred products)
For more on packing, check out these posts:
Vancouver Travel Guide: Related Articles
Want more info? Check out all the articles I've written on backpacking/traveling Canada and continue planning your trip: