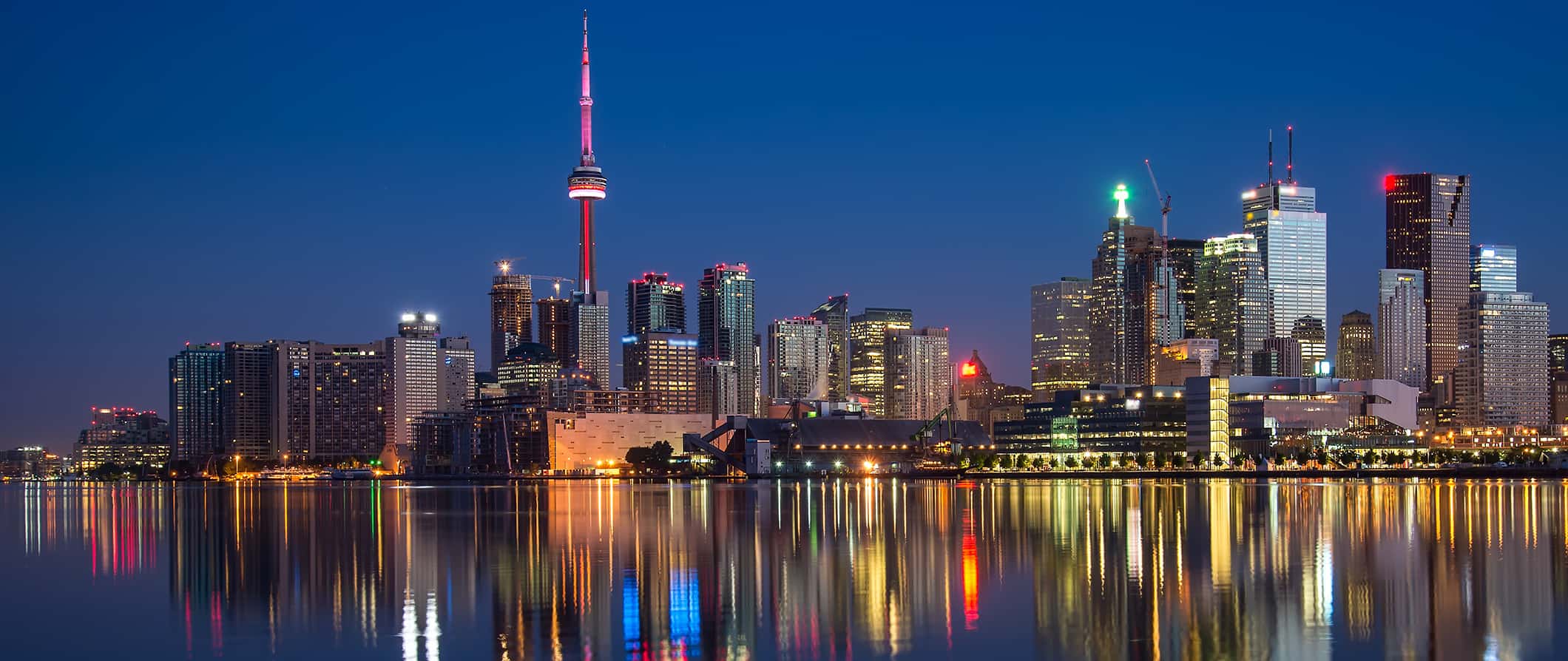 While Toronto may lack the historic charm of Montreal or the outdoorsyness of Vancouver, it's still an incredible city with tons of markets, delicious food, wonderful museums, funky bars and speakeasies, and lots of things to see and do.
With half of its 3 million population born outside of Canada and over 160 languages spoken in the city, Toronto is often considered to be the most multicultural city in the world. The city offers tons of diversity and culture, with not only a Chinatown and Little Italy, but Greektown, Koreatown, Little India, Little Poland, Little Portugal, Little Malta, and more.
There are plenty of free and cheap activities that can make this an affordable place to visit too. The more I visit, the more I love it.
This travel guide to Toronto can help you plan your trip, save money, and make the most of your visit!
Top 5 Things to See and Do in Toronto
1. Visit the CN Tower
This iconic 550m (1,804 ft) tower is a fixture of Toronto's skyline. You can head up to the top to get panoramic views of the city and enjoy 360-degree dining in its (expensive) restaurant. If the weather is good, you can also walk along the exterior edge of the tower. Tickets cost 40 CAD.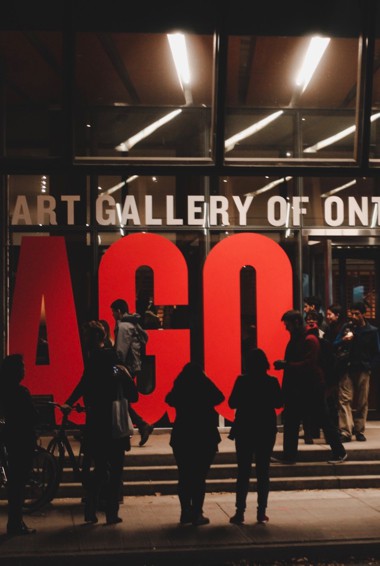 2. Tour the Art Gallery of Ontario
Established in 1900, the AGO is home to almost 100,000 items in its permanent collection. It's one of the biggest museums in Canada, with a rotating calendar of temporary exhibits as well as an artist-in-residence program. Admission is free on Wednesday nights between 6pm-9pm. Admission is 25 CAD.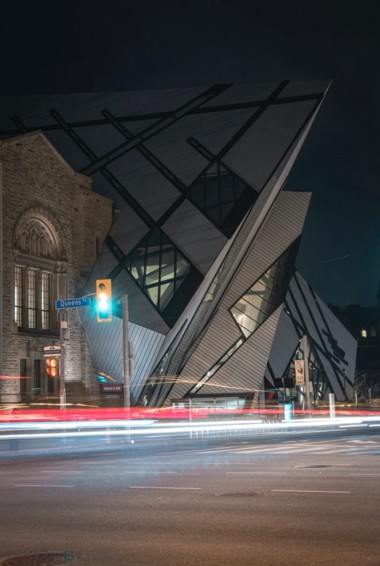 3. Wander the Royal Ontario Museum
Home to over 6 million items and 40 different galleries, the ROM has exhibits on dinosaurs, ancient China, indigenous Canadians, Medieval Europe, Ancient Egypt, and much more. It's the best museum in the city and fun for adults and kids alike. Tickets are 23 CAD.
4. Spend a day at the beach
The beaches of Lake Ontario are a relaxing place to spend the day during the summer. You can stroll along the boardwalk, eat at one of the many restaurants, or rent a boat and head out on the lake. The best beaches are Woodbine, Hanlan's Point, Cherry Beach, and Sunnyside.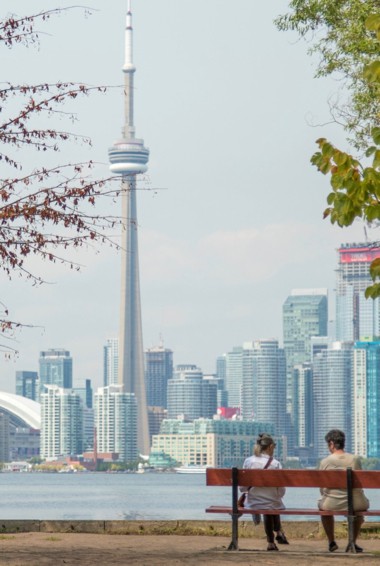 5. Enjoy Toronto Island Park
Spend an inexpensive day at Toronto Island Park and enjoy the city views, hang out on the beach, play volleyball, or picnic. There is also a small amusement park that's great for kids. A return ferry ticket is 8.50 CAD, which can only be purchased online (the ride is just 10-15 minutes).
Other Things to See and Do in Toronto
1. Take a free walking tour
The first thing I do in a new city is to take a free walking tour. It's the best way to see the main sights and connect with a local guide who can answer all my questions. Tour Guys offer 90-minute free tours that cover the main downtown sights and give you a solid introduction to the city. Just be sure to tip your guide at the end! If you'd rather do a bike tour, 3.5-hour tours with Toronto Bicycle Tours cost 80 CAD.
2. Enjoy the Harbourfront Centre
This cultural hub is a great spot to visit during the warm summer. Located on the water at Queens Quay, it hosts over 4,000 events a year, including many free festivals and concerts. Check their website to see what's happening during your visit. There are also a couple of free art galleries with rotating exhibits (Artport and The Power Plant) and in the winter, they create an outdoor skating rink here too. (Some of the venues and gallery spaces are currently closed due to COVID-19).
3. Bike the Don Valley
These trails are perfect for any outdoorsy travelers. The trails range from easy to very hard and are accessible from the city (beginning at the intersection of Lakeshore Blvd and Cherry St.). While on the trails, you'll not only enjoy being in an urban green space but you'll also be treated to a mini art gallery of ever-changing outdoor art installations. If you're not into biking, there are also walking and running trails. Check out the park map to plan your route.
4. Go ax throwing
If you're looking for a unique way to spend an afternoon, this is it. The city has a couple of different ax-throwing venues, such as BATL, where you can book a timeslot and then compete against your friends in an ax-throwing competition. Think of it like bowling, but with throwing axes! You don't need to bring your own ax (but you can) and you can also bring your own drinks too! It's a fun way to spend a couple of hours. One hour costs 26 CAD per person.
5. Wander Kensington Market
One of the oldest and most well-known neighborhoods in the city, this bohemian and multicultural hub offers an eclectic mix of alternative restaurants, street food stalls, and unique shops. There are often free concerts and festivals here during the summer. It's one of my favorite places to wander around. Don't miss Bunner's Bakeshop if you have a sweet tooth!
6. See the Hockey Hall of Fame
Canadians take two things seriously: hockey and hockey. Opened in 1943, this museum is dedicated to the history of their favorite sport. It is both a museum and a hall of fame, full of memorabilia, artifacts, and even an interactive game where you can test your slapshot against a virtual goalie. Admission is 25 CAD.
7. Explore St. Lawrence Market and Gallery
Originally established in the early 19th century, this historic public market has endless rows of local treats to taste and buy. There are three different sections: the North Market, South Market, and St. Lawrence Hall. With over 100 vendors, the markets have everything from bakers, butchers, artisans, produce stalls, and on Sundays, there's an antique market with over 80 antique dealers. The Market Gallery is located on the second floor above the markets and inside, you can learn about the evolution of the city via historical documents, film, photography, and artifacts. Admission to both is free. (The Market Gallery is temporarily closed due to COVID-19.)
8. Eat Chinese food
Toronto's Chinese community is one of the largest in the city, making up over 12.5% of Toronto's population. As a result, Chinatown in Toronto is gigantic and still retains a lot of the authenticity that's missing in many other Chinatowns around the world. After the original Chinatown was demolished in the 1950s to make way for government buildings, the local Chinese population relocated to the intersection of Spadina and Dundas Street West. Definitely visit and eat a few meals — they are delicious and super cheap. For tasty eats, don't miss Mother's Dumplings, Happy Lamb Hot Pot, and Red Room.
9. Visit the Ontario Science Center
This interactive museum is perfect for anyone traveling with kids. There's an indoor rainforest, tornado machine, soundproof tunnel, balance testing machines, planetarium, tons of interactive exhibits, and so much more. There's also an IMAX Dome which plays educational films. Admission is 22 CAD.
10. Tour the Steam Whistle Brewery
Steam Whistle Brewing is an award-winning independent brewery located in the historic John Street Roundhouse (previously a steam locomotive repair facility), near the Roger's Center and CN Tower. The brewery offers tours for 20 CAD (which includes a sample of their beer). Tours operate on a first-come, first-served basis and can be booked in advance on their website. There is even an art gallery on-site, showcasing local artists. While the brewery itself is temporarily closed due to COVID-19, you can still enjoy their beer at Steam Whistle's Biergärten.
11. See Casa Loma
Constructed between 1911-1914, Casa Loma is the former estate of Sir Henry Mill Pellatt, an entrepreneur and soldier. Touring this real-life 'medieval' castle is awesome. There are four levels to check out through a self-guided tour. Highlights include an indoor conservatory with its own fountain, and the Oak Room, an ornate drawing room with tons of wood paneling that took over three years to complete. They also host an amazing haunted house here every Halloween. Admission is 30 CAD.
12. Enjoy Canada's Wonderland
Filled with rides, rollercoasters, food, games, shops, theaters, a water park, and live shows, this is the largest amusement park in Canada and loads of fun. Tickets are regularly 49.99 CAD for a single-day pass but have been lowered to 33.99 to boost attendance after COVID-19 (does not include parking). Located 25km (15 miles) from the city, you'll want to arrive early as the park fills up quickly in the summer!
13. Catch a ball game
Toronto's major league baseball team, the Blue Jays, have been doing quite well in recent years and their fan base has exploded. Nose-bleed seats at the Rogers Centre (formerly known as the SkyDome) can normally be found for around 30 CAD (tickets are currently reduced to 18 CAD to encourage attendance post-COVID). Located right downtown and on the waterfront, this a great activity for sports fans.
14. Attend Word on the Street
Every September, Queen's Park is host to Canada's largest annual outdoor book and magazine festival. You can browse through hundreds of books, magazines, and literary exhibitor booths. There are also readings from famous authors like Margaret Atwood and David Suzuki. Admission is free.
15. See the Toronto International Film Festival
Toronto plays host to the stars every September, so if you're in town be sure to grab tickets — there's a good chance you'll see some great films and you might just bump into a celebrity too! With over 480,000 visitors annually, this is one of the largest film festivals in the world. Screenings cost 20-30 CAD, with discussions, workshops, and other events to attend too. The festival has lots of volunteer opportunities available as well.
16. Gorge at Summerlicious & Winterlicious
Every summer and winter, the city's best restaurants take part in a massive prix-fixe food festival. Over 200 restaurants take part, with plates starting at 23 CAD for a multi-course meal. It's an amazing way to sample the city's best dishes on a budget!
For more information on other cities in Canada, check out these guides:
Toronto Travel Costs
Hostels – Toronto only has a few hostels, so options here are limited. Dorms with 6-8 beds cost between 30-35 CAD per night. Free Wi-Fi is standard, and most hostels have self-catering facilities to cook your own food. A couple of hostels include free breakfast. Private rooms begin at 75 CAD per night.
Hotels – Budget two-star hotels start at 100-125 CAD per night. These usually include free Wi-Fi and basic amenities like a TV, coffee/tea maker, and occasionally a continental breakfast.
Airbnb is widely available in the city, with private rooms starting at 60 CAD per night, though they average closer to 100 CAD. For an entire home or apartment, expect to pay at least 140 CAD per night.
Food – Since 50% of the city is foreign-born, Toronto has tons of international food. There's a lively Chinatown, a Little Italy, Little Tokyo, Little Portugal, and much more. If there is a cuisine you're craving, you can find it here. The city is also a hub for vegan and vegetarian fare, with much of it centered in Vegandale (a stretch of Queen Street with a host of vegan places).
A meal at an inexpensive restaurant is about 20 CAD for something like a burger and fries. A quick hot dog or sausage on the street (which are incredibly popular) costs 3-4 CAD. A three-course meal with a drink is at least 50 CAD.
McDonald's (and other fast food) costs around 11 CAD for a combo meal. A medium pizza is 15-20 CAD while Chinese food costs 8-12 CAD for a main dish.
Beer is around 7 CAD while a latte/cappuccino is around 4 CAD. Bottled water costs 1-2 CAD.
If you cook for yourself, you can spend around 50-65 CAD on groceries per week, which includes basic stapes like bread, veggies, rice, pasta, and some meat.
Some of my favorite restaurants include Bar Chef (high-end, innovative cocktail bar), Planta Yorkville (upscale and plant-based), and Egg Bae (breakfast sandwich eatery).
Backpacking Toronto Suggested Budgets
On a backpacking budget of 70 CAD per day, you can stay in a hostel dorm, cook all your meals, limit your drinking, take public transportation to get around, and do mostly free activities like relaxing at the beach and taking free walking tours.
On a mid-range budget of 160 CAD per day, you can stay in a private Airbnb or hostel room, eat out more, have a few drinks, take the occasional taxi, and do more paid activities like visiting the ROM or the CN Tower.
On a "luxury" budget of 315 CAD or more per day, you can stay in a hotel, eat out for all your meals, drink more, rent a car or take more taxis to get around, and do whatever tours and activities you want. This is just the ground floor for luxury, though. The sky is the limit!
You can use the chart below to get an idea of how much you need to budget daily. Keep in mind these are daily averages — some days you'll spend more, some days you'll spend less (you might spend less every day). We just want to give you a general idea of how to make your budget. Prices are in CAD.
Accommodation
Food
Transportation
Attractions
Average Daily Cost
Backpacker
30
15
15
10
70
Mid-Range
75
40
20
25
160
Toronto Travel Guide: Money-Saving Tips
Toronto is one of the most expensive cities in the country. However, like any big city, there are still plenty of ways to save while you're here. Here are some tips to keep you from breaking the bank when you visit Toronto:
Get a City Pass – Tourists can purchase a City Pass for 78 CAD that includes admission to the CN Tower, Royal Ontario Museum, the Toronto Zoo, and more. You'll save a ton if you're planning to visit most of these attractions.
Stay with a local – Toronto doesn't have many hostels (and the hostels aren't super cheap either) so try to Couchsurf with a local to save money. It's a great way to learn more about the city and get insider tips too.
Bring a water bottle – The tap water here is safe to drink so bring a reusable water bottle to save money. LifeStraw makes a reusable bottle with a built-in filter to ensure your water is always safe and clean.
Eat street food – You can find cheap hot dogs for around 3-4 CAD all around the downtown core. Fill up on them if you're on a budget.
Skip the taxis – Taxis and rideshares in Toronto are expensive. Stick to the TTC (public transportation), which can get you anywhere you need to go.
Visit the AGO on Wednesdays – The Art Gallery of Ontario is free on Wednesday evenings. If you want to visit, be sure to visit then to save money.
Get a PRESTO card – This public transportation card costs 6 CAD but it offers discounts on rides as well as the ability to get a day pass (13.50 CAD), which saves you a ton if you plan on exploring the whole city.
Where to Stay in Toronto
Toronto doesn't have a ton of hostels, but there are a few cheap places to stay around the city. Here are my suggested places to stay:
How to Get Around Toronto
Public transportation – Toronto has a comprehensive system of buses, trams, and subways that link the entire city called the TTC (Toronto Transit Commission). Cash fares are 3.25 CAD or 3.20 CAD if you have a reloadable PRESTO card. You can purchase a day pass for 13.50 CAD with a PRESTO card as well (the card costs 6 CAD).
The TTC also manages the bus to Pearson Airport, which takes around 45-65 minutes from downtown and costs 3.25 (regular fare). There is also an express train to the airport called the UP Express. It costs 12.35 CAD and takes 25 minutes from downtown.
Car Rental – Car rentals can be found for as little as 20 CAD per day. Unless you're planning to head out of the city, I would skip the car rental. Parking is expensive and you don't need a car to get around the city. For the best car rental prices, use Discover Cars.
Taxi – Taxis in Toronto are expensive, starting at 4.25 CAD and costing an additional 2 CAD per kilometer. With traffic being relatively slow in the city, it's best to skip the taxis.
Ridesharing – Uber is available in Toronto and is a bit cheaper than taxis, however, it's still much more expensive than the TTC and likely not much faster if you're downtown.
Bike rental – Bike Share Toronto offers daily passes for 7 CAD and 72-hour passes for 15 CAD. They have over 6,000 bikes spread between 625 stations around the city. You can buy a pass via their app.
When to Go to Toronto
Toronto is busiest in the summer, with June-August being the most popular time to visit. The beaches are open, there are tons of events and festivals, and the weather is hot (bordering on stifling due to the humidity). Expect daily averages around 27°C (80°F) though the humidity can make that feel well over 30°C (87°F).
Winters in Toronto are cold, windy, and snowy. It's not a good time to visit if you want to do lots of outdoor activities, but you'll avoid the crowds and flights are cheaper as well. Expect daily lows averaging -7°C (19°F) though it's common to experience dips to -20°C (-4°F) as well.
Both early fall and late spring are excellent times to visit. The weather is warm, you can do all the outdoor exploration you want, and there aren't many tourists around. Accommodation is the most plentiful and affordable around this time too and there are lots of farmers' markets happening as well.
How to Stay Safe in Toronto
Toronto is very safe and you're unlikely to have any problems while you're here. (it's actually ranked as one of the safest cities in North America). Your greatest risk is a petty crime, like pickpocketing, which is also pretty rare. Just make sure you aren't flashing your valuables around and that you keep an eye on your wallet when on crowded public transportation. Do that and you'll likely be fine!
While no areas are off-limits, travelers might want to avoid walking around alone at night in the areas around Regent Park and Jane & Finch. Odds are nothing will happen, but it's better to be safe than sorry.
Natural disasters in the area are incredibly rare, though severe winter storms can occur. If you are visiting in the winter, dress appropriately and keep an eye on the weather.
Conversely, in the summer, the city can get sweltering. Be sure to stay hydrated when walking around as the humidity can be taxing.
The number for emergency services is 911.
Remember: if you wouldn't do it at home, don't do it in Toronto!
The most important piece of advice I can offer is to purchase good travel insurance. Travel insurance will protect you against illness, injury, theft, and cancellations. It's comprehensive protection in case anything goes wrong. I never go on a trip without it as I've had to use it many times in the past. You can use the widget below to find the policy right for you:
Toronto Travel Guide: The Best Booking Resources
These are my favorite companies to use when I travel. They consistently have the best deals, offer world-class customer service and great value, and overall, are better than their competitors. They are the companies I use the most and are always the starting point in my search for travel deals.
Skyscanner – Skyscanner is my favorite flight search engine. They search small websites and budget airlines that larger search sites tend to miss. They are hands down the number one place to start.
Hostelworld – This is the best hostel accommodation site out there with the largest inventory, best search interface, and widest availability.
Booking.com – The best all around booking site that constantly provides the cheapest and lowest rates. They have the widest selection of budget accommodation. In all my tests, they've always had the cheapest rates out of all the booking websites.
Intrepid Travel – If you want to do group tours, go with Intrepid. They offer good small group tours that use local operators and leave a small environmental footprint. And, as a reader of this site, you'll get exclusive discounts with them too!
Get Your Guide – Get Your Guide is a huge online marketplace for tours and excursions. They have tons of tour options available in cities all around the world, including everything from cooking classes, walking tours, street art lessons, and more!
SafetyWing – Safety Wing offers convenient and affordable plans tailored to digital nomads and long-term travelers. They have cheap monthly plans, great customer service, and an easy-to-use claims process that makes it perfect for those on the road.
Toronto Gear and Packing Guide
If you're heading on the road and need some gear suggestions, here are my tips for the best travel backpack and for what to pack!
The Best Backpack for Travelers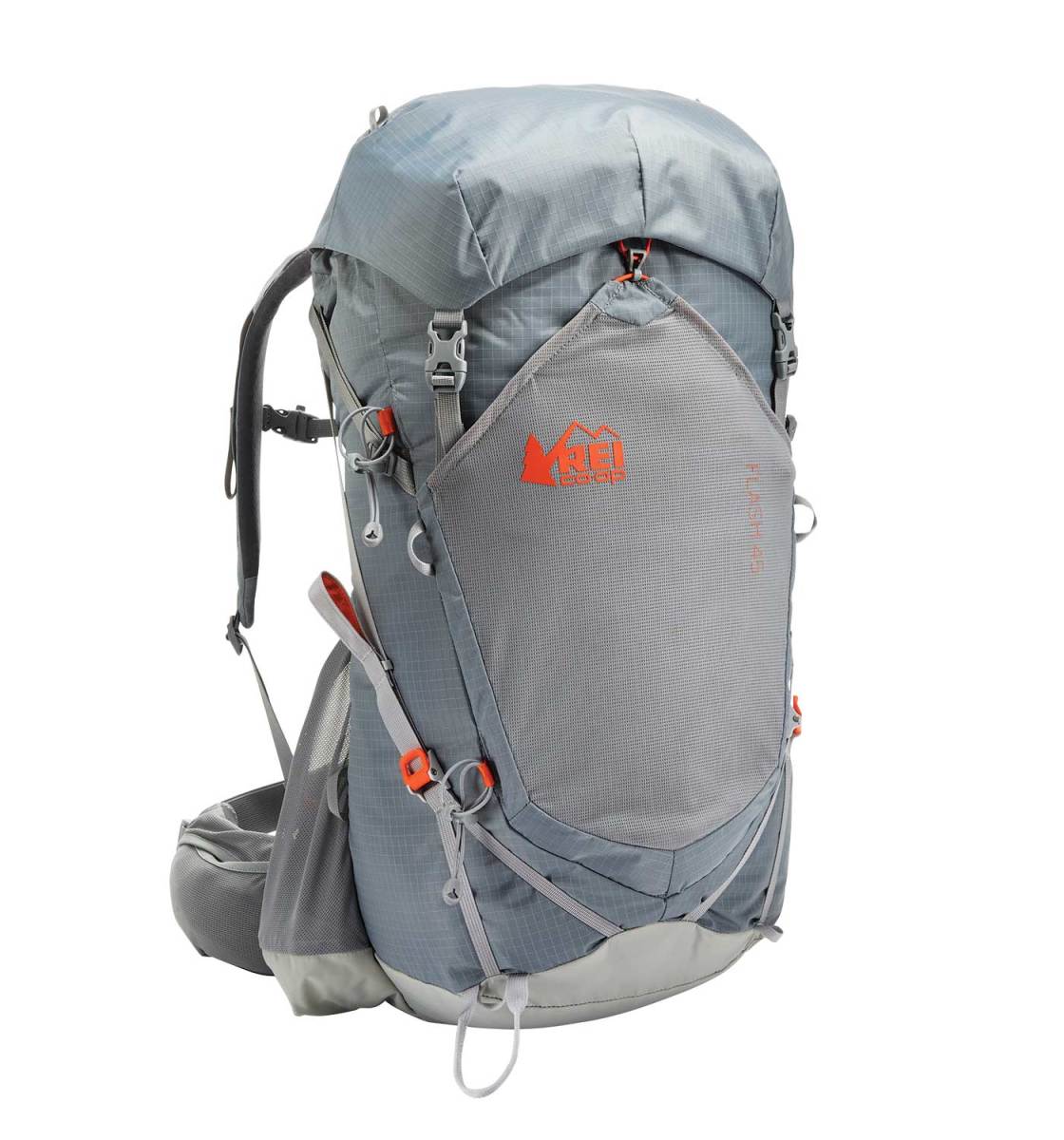 What's the best backpack for traveling long-term? I recommend the
REI Flash 45 Pack
. It's light and comfy, top loading, and fits perfectly in an airplane's overhead bin.
Size:
45-47L
Straps:
Thick and cushy with compression technology that pulls the pack's load up and inwards so it doesn't feel as heavy.
Features:
Removable top lid, pocket at the front, hydration compatible, contoured hip belt
If you want something different, refer to my article on how to choose the best travel backpack for tips on picking a pack and other backpack suggestions.
What to Pack for Your Trip
Clothes
1 pair of jeans (heavy and not easily dried, but I like them; a good alternative is khaki pants)
1 pair of shorts
1 bathing suit
5 T-shirts (Unbound Merino is my preferred company. If you're a member of TNN+, you can get 15% off your purchase)
1 long-sleeved T-shirt
1 pair of flip-flops
1 pair of sneakers
6 pairs of socks (I always end up losing half)
5 pairs of boxer shorts (I'm not a briefs guy!)
1 toothbrush
1 tube of toothpaste
1 razor
1 package of dental floss
1 small bottle of shampoo
1 small bottle of shower gel
1 towel
Deodorant
Small Medical Kit (safety is important!!!)
Miscellaneous
Female Travel Packing List
I'm not a woman, so I don't know what a woman wears, but Kristin Addis, our solo female travel guru, wrote this list as an addition to the basics above:
Clothing
1 swimsuit
1 sarong
1 pair of stretchy jeans (they wash and dry easily)
1 pair of leggings (if it's cold, they can go under your jeans, otherwise with a dress or shirt)
2-3 long-sleeve tops
2-3 T-shirts
3-4 spaghetti tops
1 light cardigan
Toiletries
1 dry shampoo spray & talc powder (keeps long hair grease-free in between washes)
1 hairbrush
Makeup you use
Hair bands & hair clips
Feminine hygiene products (you can opt to buy there too, but I prefer not to count on it, and most people have their preferred products)
For more on packing, check out these posts:
Canada Travel Guide: Related Articles
Want more info? Check out all the articles I've written on Canada travel and continue planning your trip: