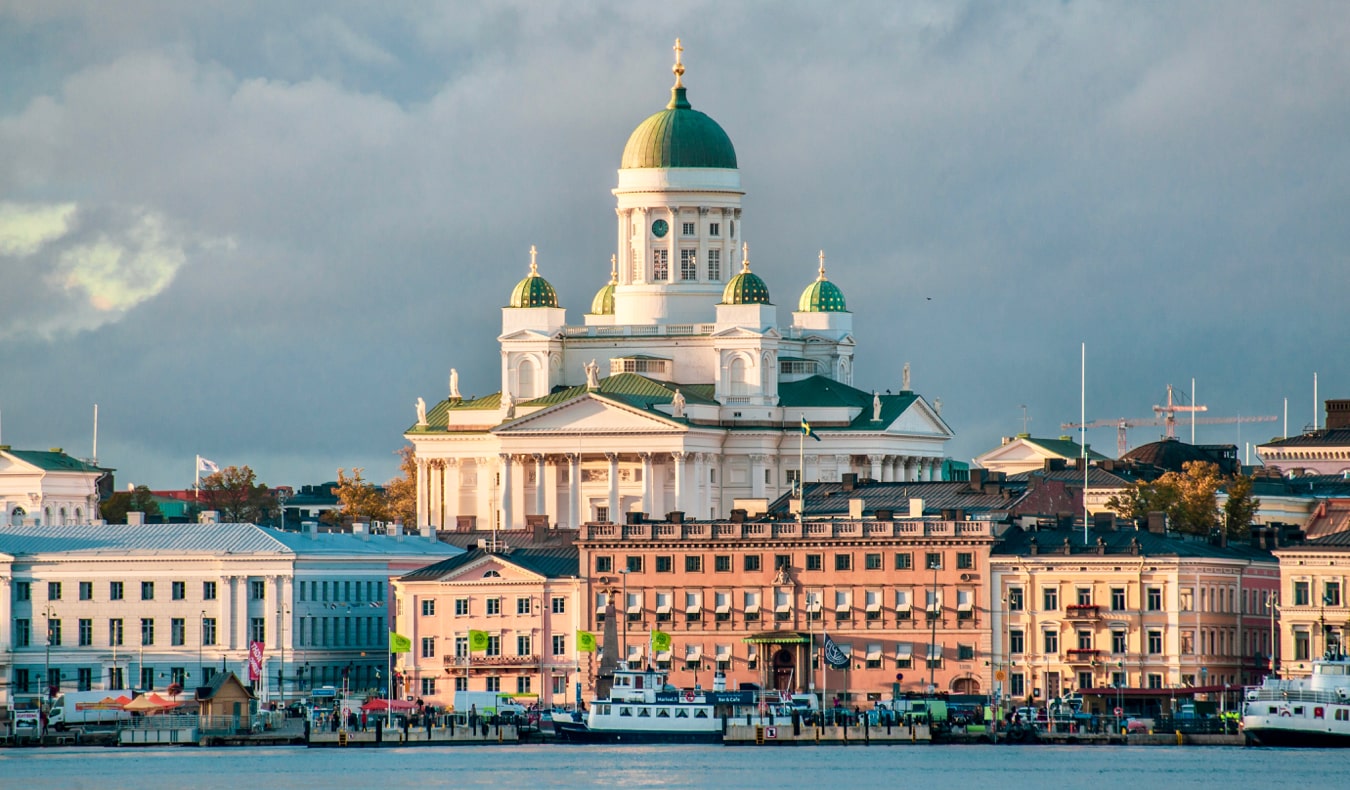 Last Updated: 2/16/23 | February 16th, 2023
When I landed in Helsinki, I didn't really know what to expect. Out of all the capital cities in Northern Europe, Helsinki gets the least "buzz."
Founded in the 16th century by the King of Sweden, Helsinki was originally established to rival the bustling trading port of Tallinn. Unfortunately, growth was slow and most of the city died during the plague of 1710. It wasn't until the Russians annexed the region that it started to develop and grow into the city it is today.
While small (less than 1 million people live here) and not as popular as Stockholm or Copenhagen, Helsinki is a hip, modern capital home to a vibrant art and music scene. It's bursting with museums, cafes, and green space. You can easily do most of your sightseeing in the city on foot since it's compact. Best of all, Helsinki sees a fraction of the tourists that other Scandinavian capitals get.
To help you make the most of your visit, here is my list of the best things to do in Helsinki:

1. Take a Free Walking Tour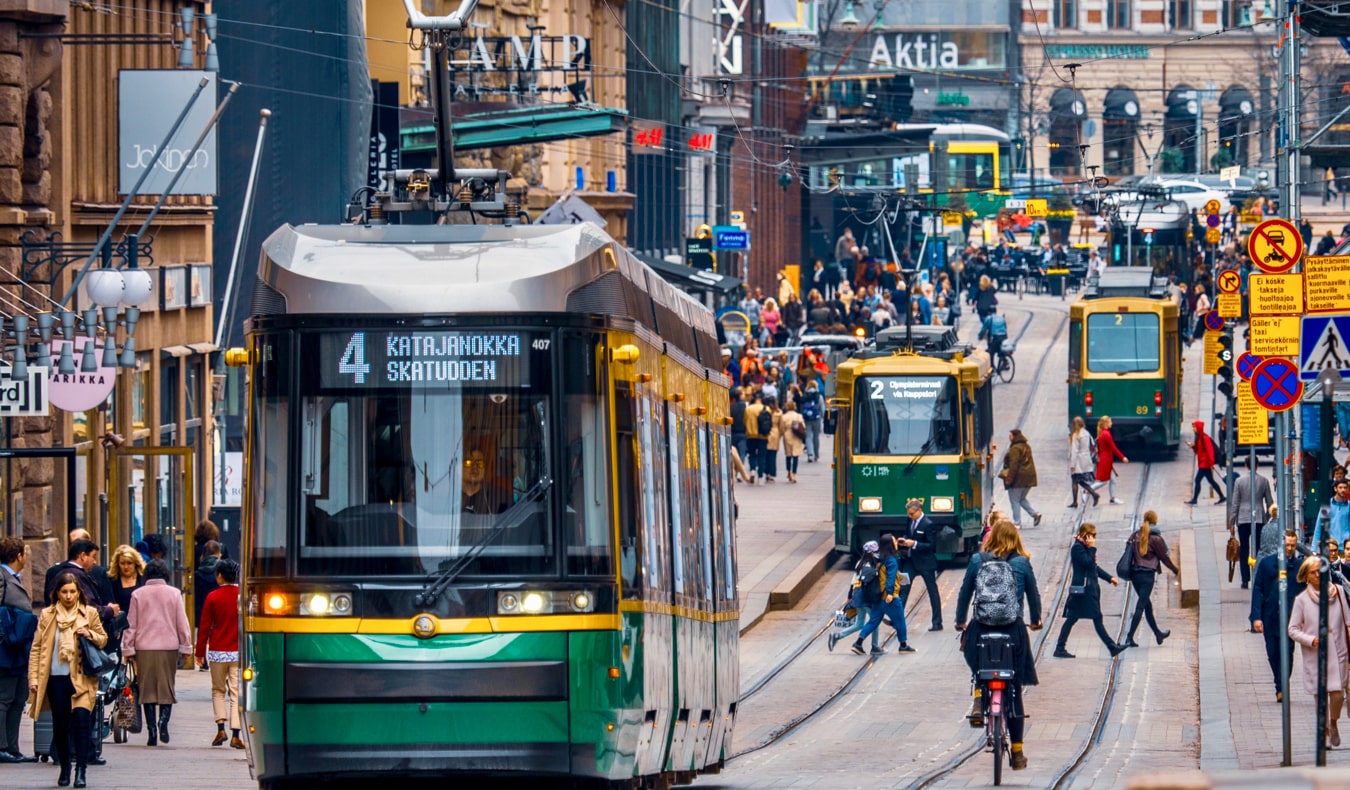 One of the first things I always do when I arrive in a new destination is to take a free walking tour. You get to see the main sights, learn about the history and culture, and have a local expert available to answer all your questions.
Green Cap Tours offers a free 1.5-2 hour tour that acts as a solid introduction to the city. Just be sure to tip your guide at the end!

2. Visit the Post Museum
A museum about the postal service sounds absolutely boring but I found it surprisingly interesting. The museum highlights the history of the mail service in Finland, from ships and sleds in the 1600s to the modern-day service. There are tons of relics, galleries, and short films about how they made mail delivery work in such a sparsely populated and harsh environment. It does an excellent job taking a boring subject and making it fun, accessible, and educational.
Alaverstaanraitti 5, +358 03 5656 6966, postimuseo.fi. Open Monday-Friday from 11am-7pm, and Saturday-Sunday from 11am-5pm. Admission is 14 EUR.

3. Relax in Sinebrychoff Park
Dating to the 18th century, this small park was originally a private garden belonging to a Russian businessman before becoming a public park in the 1960s. Today, it's a popular spot for picnics, relaxing, events, and sledding in the winter. There are lots of cafes nearby so grab a snack and come here to lounge and watch the day go by. It's super popular with the locals in the summer.

4. Explore the National Museum of Finland
As a history buff, I always appreciate a good museum. I've been to more than my fair share of disappointing and underfunded museums over the years. Fortunately, this was not one of them.
This museum has a large collection of Finnish artifacts from the Stone Age to the present, including jewelry, coins, tools, weapons, and more. Containing the most comprehensive collection of cultural history in Finland, the museum is ideal for learning about Finnish folk culture and the Finno-Ugric people. Permanent collections can be viewed alongside a fascinating array of rotating pop-up exhibits. The museum also hosts workshops and tours. It's a good place to get an overview of Finland's history.
Mannerheimintie 34, +358 29 5336000, kansallismuseo.fi/en/kansallismuseo. Open daily from 11am-6pm (8pm on Wednesday). Closed Mondays in the winter. Admission is 15 EUR and free on Fridays between 4pm-6pm.

5. Wander the Suomenlinna Fortress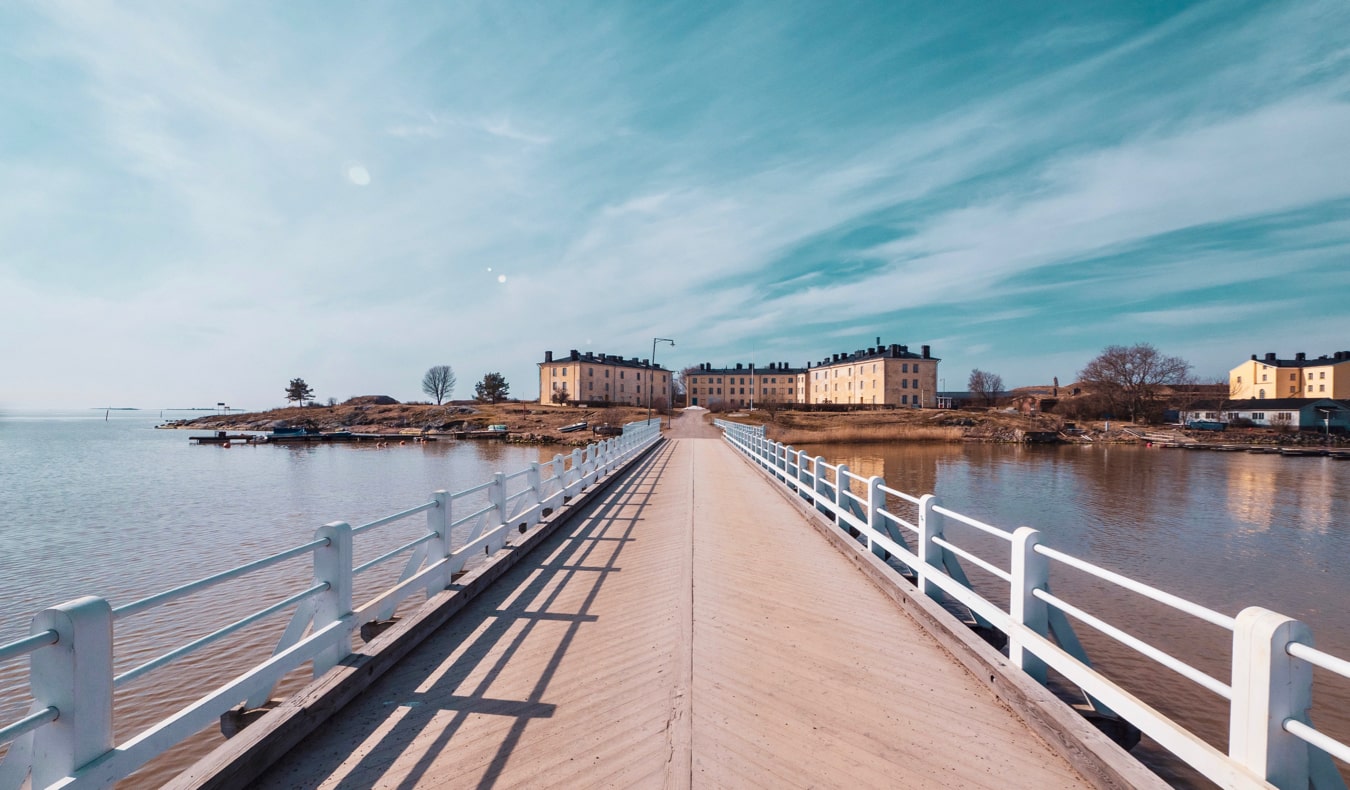 Suomenlinna is a UNESCO World Heritage Site constructed by Sweden in 1748 on an island just off the coast. Originally named "Sveaborg" (Castle of the Swedes), it was built as a deterrent against Russian expansionism. Eventually, it was renamed to "Suomenlinna" (Castle of Finland) in 1918 when the country gained independence. A visit here is a relaxing way to spend half a day as you can explore the fort, wander the island, or chill in one of the many parks.
There are also a lot of interesting buildings here (including six different museums) and some out-of-the-way beaches.
Admission to the fort is free, though each museum has its own admission fee. A guided tour costs 11 EUR.

6. Visit the Kiasma Museum of Contemporary Art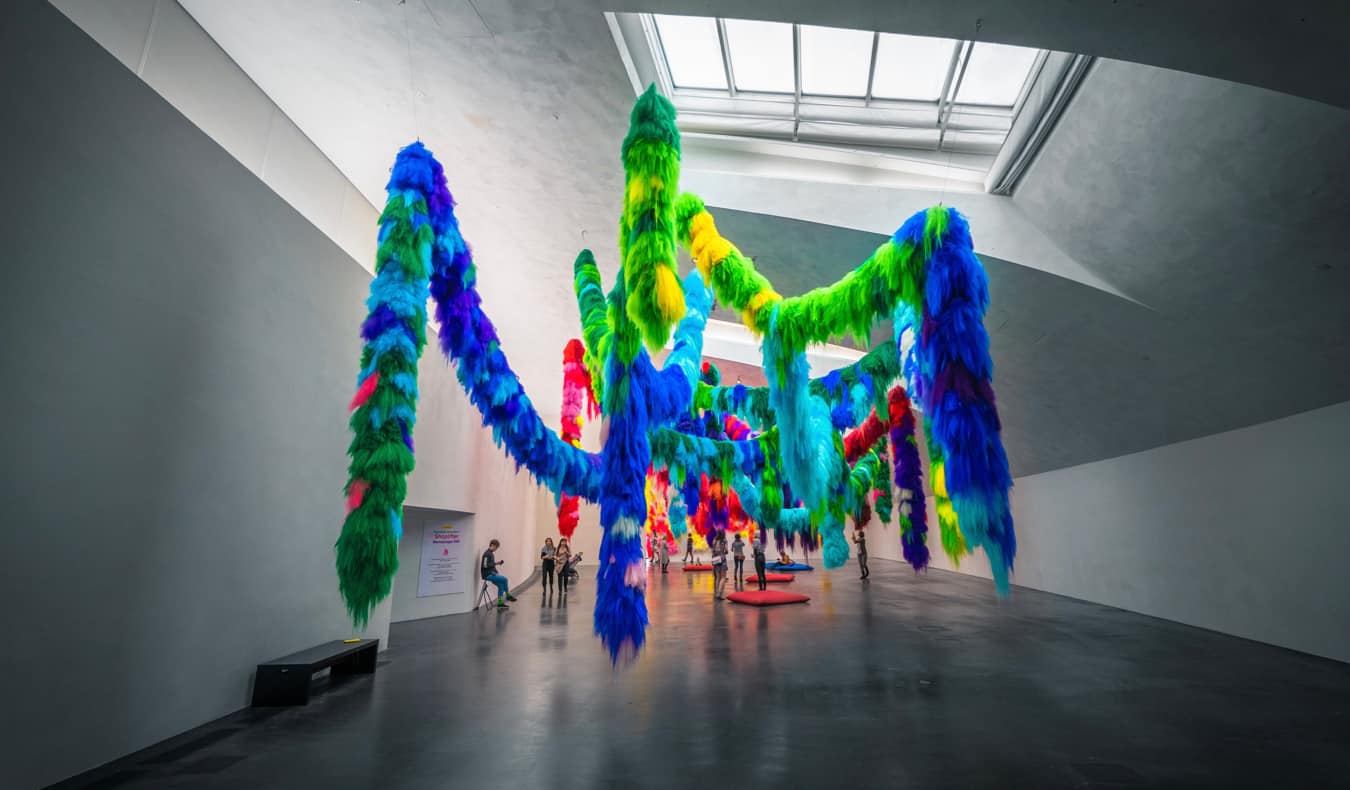 Opened in 1990, Kiasma is housed in a unique modern building not far from the Post Museum. The collection consists of over 8,500 works and pays tribute to Finnish art from the 1960s to the present day. Part of the Finnish National Gallery, Kiasma is Finnish for "chiasma," a term describing the crossing of nerves or tendons, and was named by American architect Steven Holl, who designed the unique building. Concerts and events are often held within Kiasma and the building contains a theater, a library, a café restaurant, and a bookstore.
Mannerheiminaukio 2, +358 29 450 0501, kiasma.fi/en. Open Tuesday-Friday from 10am-8:30pm, and Saturdays from 10am-6pm. Admission is 20 EUR and free on the first Friday of the month. Admission for visitors under 18 is free.

7. See the Finnish Museum of Photography
This museum houses an awesome collection of photography from both Finnish and international artists. There are rotating exhibits as well as exhibits by new and emerging photographers. There's always something interesting here so check the website to see what's on display during your visit.
Tallberginkatu 1, +358 9 68663610, valokuvataiteenmuseo.fi. Open Monday-Friday from 11am-8pm, and Saturdays and Sundays from 11am-6pm. Admission is 12 EUR. Free admission for anyone under 18.

8. Marvel at the Helsinki Cathedral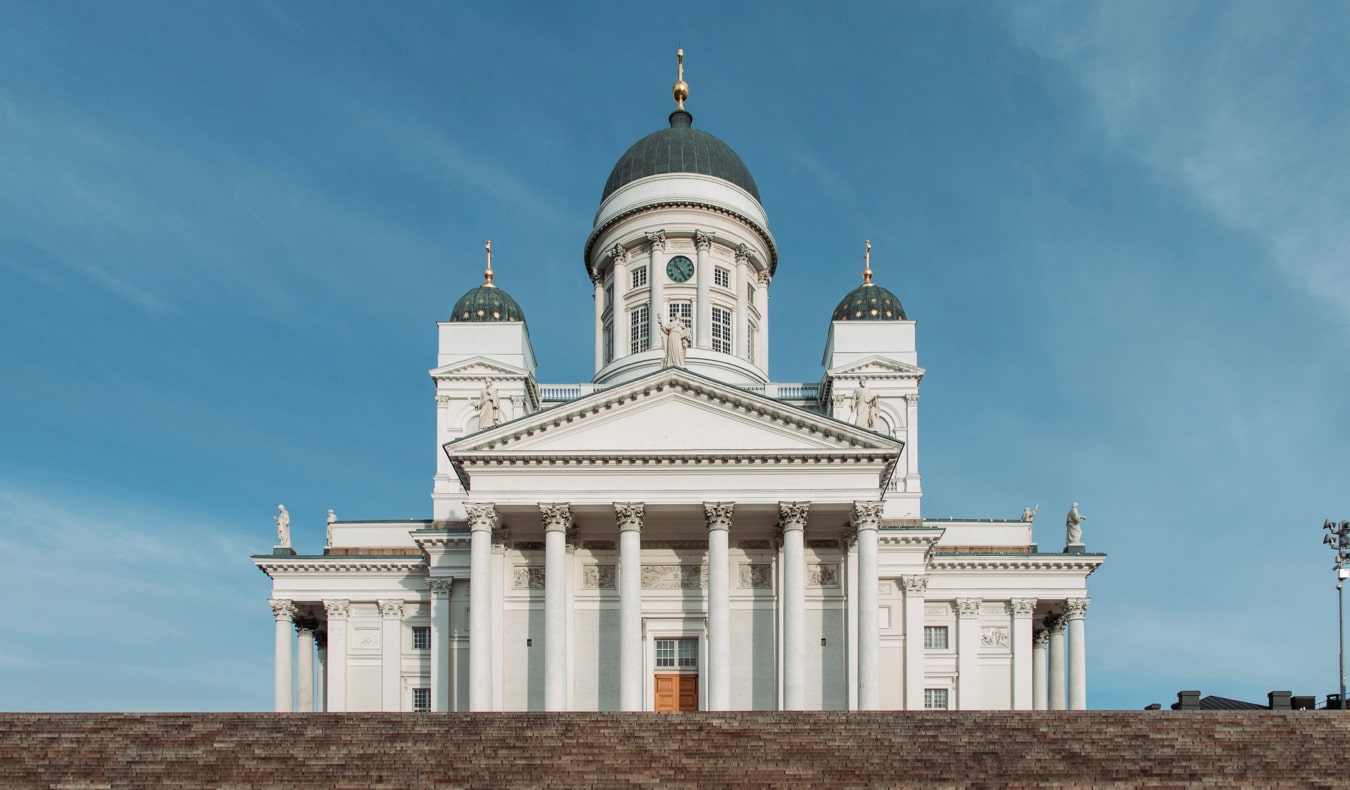 This cathedral was built in the 19th century as a tribute to Czar Nicholas I. Located next to the Bank Museum (more on that below), it towers over the city and is one of the most recognizable facets of the capital's skyline. If you've visited a lot of cathedrals won't likely walk away thinking this is one of the greatest cathedrals in Europe, but I think it's one of the best in Scandinavia. They have a (free) short organ recital every Wednesday at 5pm.
Unioninkatu 29, +358 9 23406120, helsinginseurakunnat.fi. Open most days from 9am-6pm but times can vary so check the website. The suggested donation for admission is 5 EUR.


9. Stroll Around the Central Market
For souvenir shopping, tasty local food, fresh produce (including lots of berries in the summer), and great people-watching, be sure to head to the Central Market. It's located near the harbor, which sits on the coast of the Baltic Sea. In October, the herring market begins which is a huge local event. The market has heated tents when it gets cold and there are plenty of restaurants and cafes around making it a fun place to visit any time of the year. While it is often swarming with tourists, I heard enough Finnish to know it isn't a complete tourist trap.
Open daily from 8am-5pm. Admission is free.

10. Explore the Sinebrychoff Art Museum
This is the only museum in the city that focuses on older European paintings and portraits (from the 14th-19th centuries). Housed in a building built in 1842, there are around 4,000 items in the collection. Not only are there some incredible and historic works here but part of the museum is composed of the Sinebrychoff residence itself. You can walk through the old Sinebrychoff estate and see what life was like for the affluent in Helsinki in the 19th century.
Bulevardi 40, +358 29 4500460, sinebrychoffintaidemuseo.fi. Open Tuesday-Friday from 11am-6pm (8pm on Wednesdays) and 10am-5pm on weekends. Admission is 16 EUR.

11. Visit the Bank of Finland Museum
Admittedly, a bank museum sounds even more boring than a post museum but this museum was one of the coolest museums I've seen in a long time. First and foremost, it paints a clear and insightful picture of the history of money in Finland. They also host rotating exhibitions on all sorts of related topics (such as counterfeit money). But what I found the museum really did well was to explain the history of modern finance. It makes the topic so clear and concise that I really learned a lot during my visit.
s
Snellmaninkatu 2, +358 9 183 2626, rahamuseo.fi/en. Open Tuesday-Friday from 11am-5pm and 11am-4pm on weekends. Admission is free.

12. Relax in Esplanade Park
This park, known as Espa to the locals, is a popular place to spend an afternoon when the weather is nice. In the warmer summer months, there are street musicians and performers around as well as lots of green space and benches for anyone looking to lounge with a book or a picnic. Opened in 1818, the park also has some walking and jogging trails too. It's just a nice place to relax and soak in the city.

13. See Uspenski Cathedral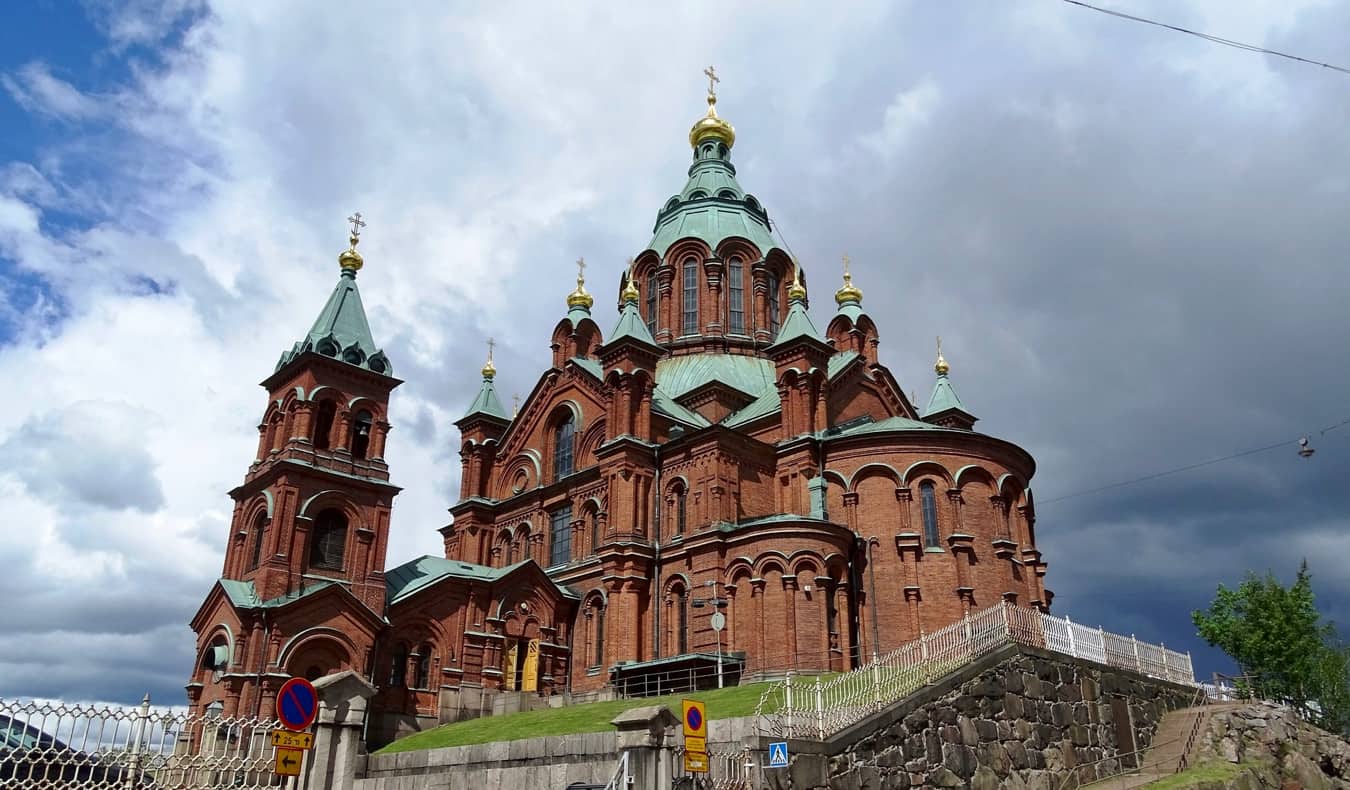 This large red cathedral is hard to miss. It's an Eastern Orthodox church with large domes and gold crosses and definitely has a very Russian feel to it. Consecrated in 1868, it's actually the largest Eastern Orthodox church in all of Western Europe. The interior is lavishly decorated too, with a large vaulted ceiling and lots of Eastern Orthodox icons (though some of the most famous icons have actually been stolen in recent years).
Kanavakatu 1, +358 9 85646100, hos.fi/en/. Open Tuesday-Friday from 9:30am-4pm, Saturday from 10am-3pm and 4pm-7pm, and Sunday from 9am-3pm. Closed during ceremonies. Admission is free.

14. Take a Food Tour
If you're a foodie like me, you have to take a food tour. They're the best way to sample the local delicacies and traditional foods, such as fresh fish, wild game, craft beer, and Finnish porridge. Heather's Helsinki offers a tasty tour of the city that lasts five hours and includes many different stops around the city for just 95 EUR per person. You'll not only get to eat some great food but you'll learn a ton about the history and culture behind the cuisine too.

15. Visit the Helsinki City Museum
Opened in 1911, this is an excellent city museum with plenty of descriptions and top-notch exhibits and photos. It's actually the third-best city museum I've come across in Europe (after the Amsterdam and Barcelona museums). Do not miss it. You learn a lot about the city and about how it has changed and evolved over the centuries.
Aleksanterinkatu 16, +358 9 31036630, helsinginkaupunginmuseo.fi. Open weekdays from 11am-7pm and weekends from 11am-5pm. Admission is free.

16. Chill out in Kaivopuisto Park
This huge park is tucked away in the southeast corner of Helsinki. During the winter, tobogganing is popular here. Lots of events are held here as well, such as Vappu Day (May 1st) celebrations. The park overflows with thousands of locals who come to picnic, listen to music, and drink away the day. Since it's so out of the way, you hardly ever see tourists here.

17. Hit the Sauna
You can't visit Finland without going to a sauna. The word itself is Finnish and there are over 3 million in the country (which is a lot since there are only 5.5 million people in Finland). There are plenty of public saunas in Helsinki, most of which cost around 15 EUR and have separate sections for men and women. You can usually rent towels as well, and while going nude is the traditional method there's no shame in wearing a towel either.
Some of the best saunas in the city are:
18. Explore Seurasaari Island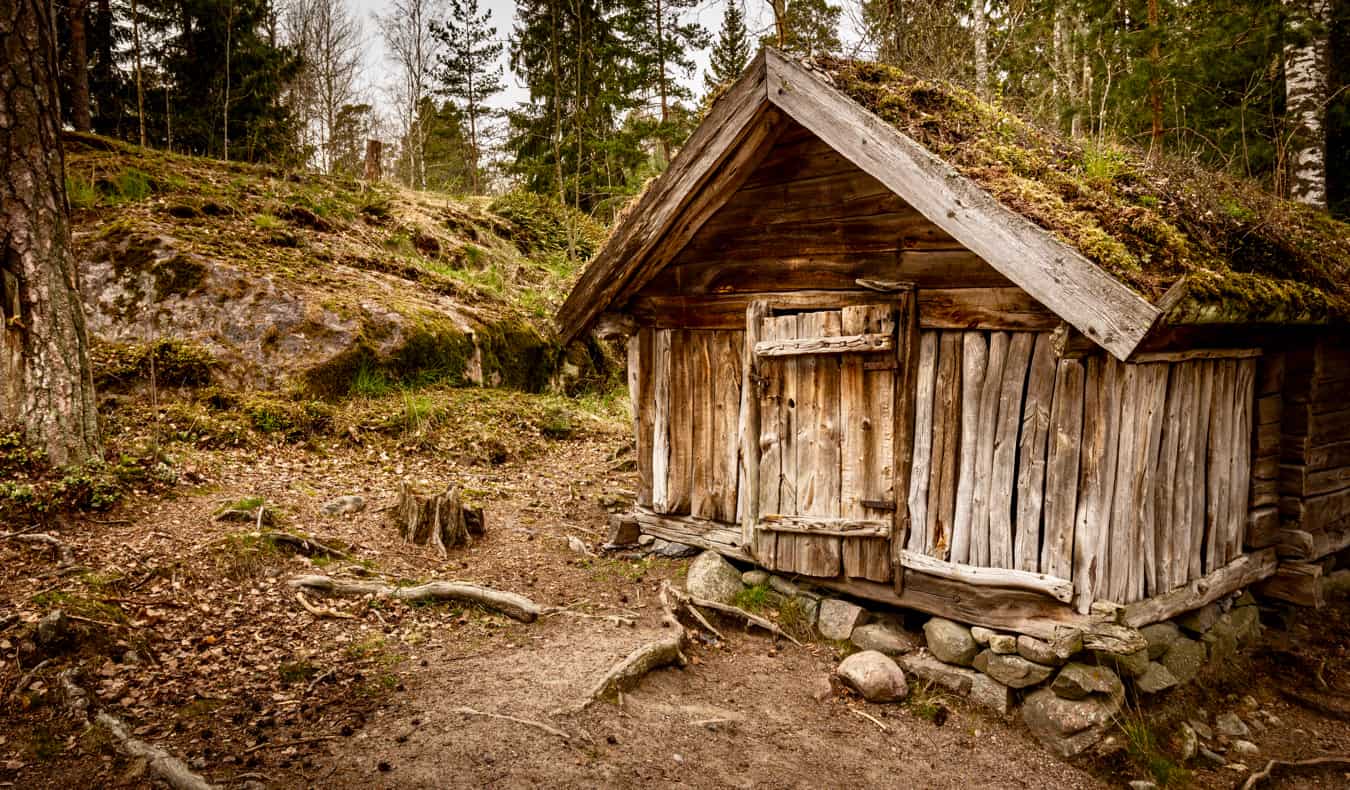 This island just north of the city is home to an open-air museum featuring traditional style Finnish buildings. Guided tours are offered daily in the summer and take you around the buildings and shed light on how Finns lived from the 17th-19th centuries. The museum, which opened in 1909, collected the buildings from all around the country so you aren't seeing replicas here.
Meilahti, +358 295 33 6912, kansallismuseo.fi/en/seurasaarenulkomuseo. Open from May-September. Check the website for specific hours. Admission is 10 EUR.

19. Visit the Design Museum
Finnish design, like its Scandinavian counterparts, is incredibly popular, known for seamlessly integrating design elements into regular life. The museum teaches you about Finnish architecture and design history over the last century and a half. Opened in 1873, the Design Museum holds over 75,000 objects, 40,000 drawings, and 100,000 photographs.
Korkeavuorenkatu 23, +358 9 6220 540, designmuseum.fi/en/. Open 11am-6pm Tuesday-Sunday (8pm on Tuesdays) in the winter and 11am-6pm daily in the summer. Admission is 15 EUR and is free on the last Tuesday of the month from 4pm-8pm.

20. Check out Amos Rex
Named after Amos Anderson, a Finnish patron of the arts, Amos Rex is an art museum that opened in August 2018. It has a rotating series of temporary exhibitions from local and international artists (check the website for details) and is already one of the most popular in Helsinki. I'm not a modern art fan, but I'm told this gallery has really cool exhibitions.
Mannerheimintie 22–24, +358 9 6844 460, amosrex.fi/en. Open 11am-8pm on weekdays (closed on Tuesdays) and 11am-5pm on weekends. Admission is 20 EUR.

***
Helsinki is a city that deserves more praise than it gets. Fortunately for you, since it's often overlooked, you can visit without dealing with the crowds that so many other European capitals are plagued with. While it's not super cheap, there are tons of free and affordable things to do here so that you can enjoy the city without breaking the bank!
Get Your In-Depth Budget Guide to Europe!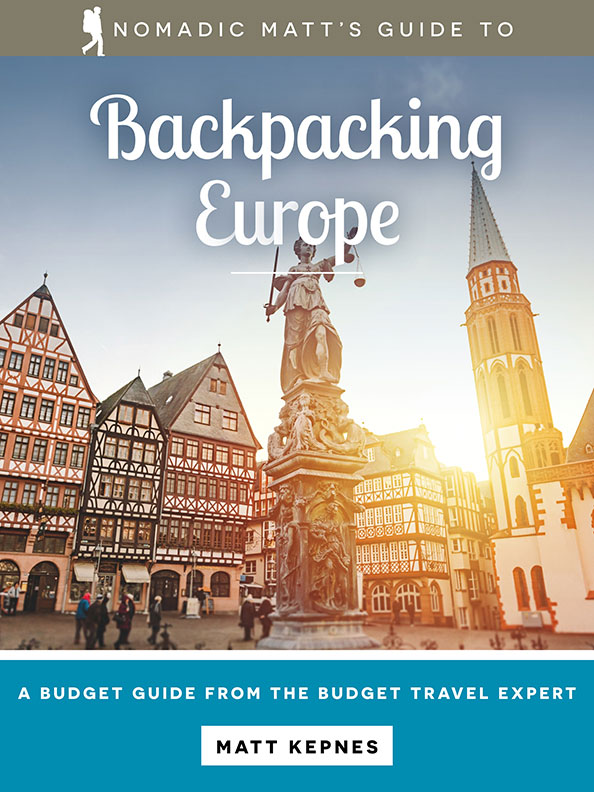 My detailed 200+ page guidebook is made for budget travelers like you! It cuts out the fluff found in other guides and gets straight to the practical information you need to travel while in Europe. It has suggested itineraries, budgets, ways to save money, on and off the beaten path things to see and do, non-touristy restaurants, markets, bars, safety tips, and much more! Click here to learn more and get your copy today.
Book Your Trip to Helsinki: Logistical Tips and Tricks
Book Your Flight
Use Skyscanner or Momondo to find a cheap flight. They are my two favorite search engines because they search websites and airlines around the globe so you always know no stone is left unturned. Start with Skyscanner first though because they have the biggest reach!
Book Your Accommodation
You can book your hostel with Hostelworld as they have the biggest inventory and best deals. If you want to stay somewhere other than a hostel, use Booking.com as they consistently return the cheapest rates for guesthouses and cheap hotels. My favorite places to stay in Helsinki are:
Don't Forget Travel Insurance
Travel insurance protects you against illness, injury, theft, and cancellations. It's comprehensive protection in case anything goes wrong. I never go on a trip without it as I've had to use it many times in the past. My favorite companies that offer the best service and value are:
Looking for the Best Companies to Save Money With?
Check out my resource page for the best companies to use when you travel. I list all the ones I use to save money when I'm on the road. They save you money when you travel too.
Want More Information on Helsinki?
Be sure to visit our robust destination guide on Helsinki for even more planning tips!