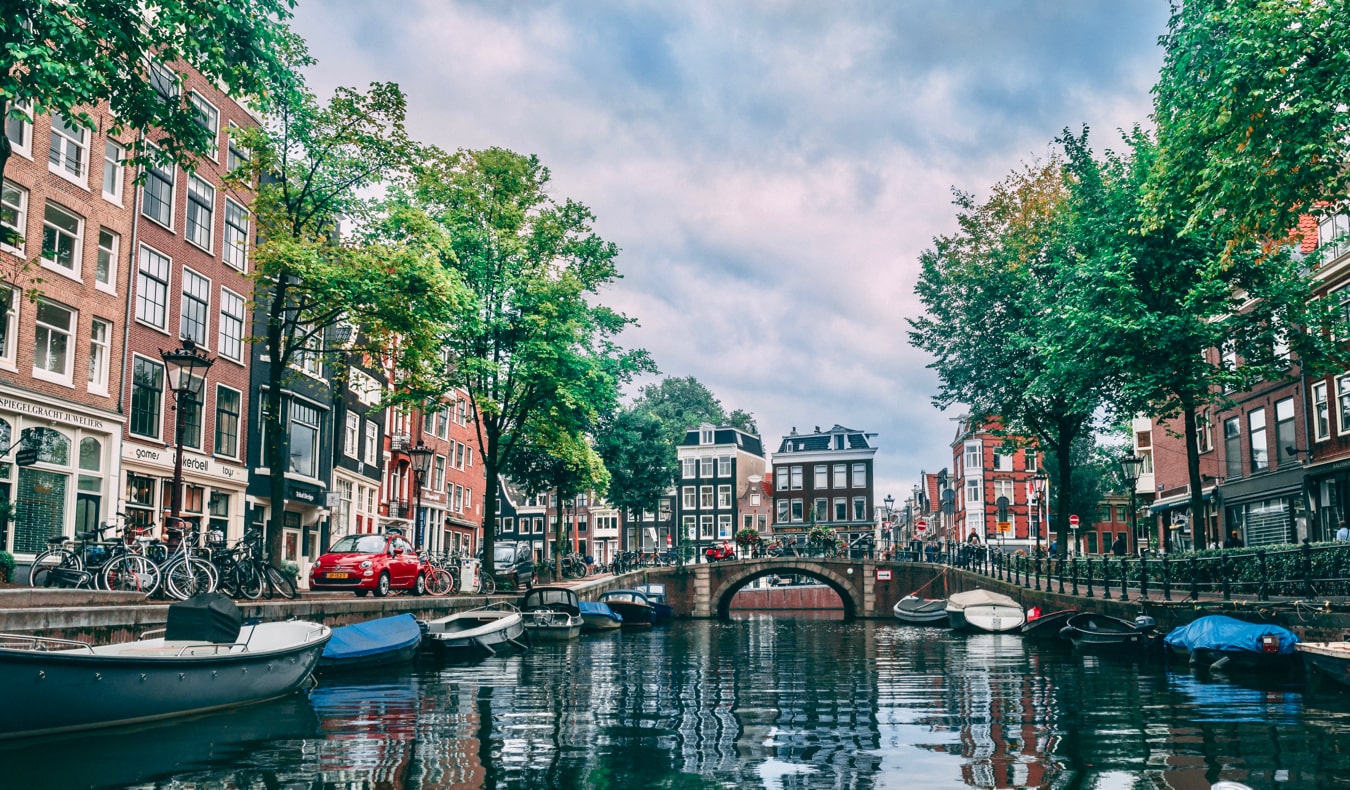 Last updated: 8/6/2023 | August 6th, 2023
Amsterdam is known as a party city, full of wild nights and all kinds of questionable debauchery. It's a fun, eclectic, and party-focused destination popular with young backpackers looking to let loose.
I've visited Amsterdam more times than I can count (it's one of my favorite cities in the world) and I'm never disappointed. But there's more to the city than just a fun night out.
Amsterdam as we know it dates to the 12th century and is home to all kinds of Medieval and Renaissance buildings, most of which date to the Dutch Golden Age, a time from 1588-1672 when Amsterdam was the center of the world economy. Many of the canals themselves are hundreds of years old as well and have UNESCO World Heritage status.
Today, Amsterdam is a city filled with more history than you know what to do with, a lot of art museums, chill cafes, loads of outdoor activities, and a wild nightlife. There's plenty to see and do no matter what you're interested in.
To help you have fun, save money, and make the most of your trip, here's my list of the best things to do in Amsterdam:
1. Take a Free Walking Tour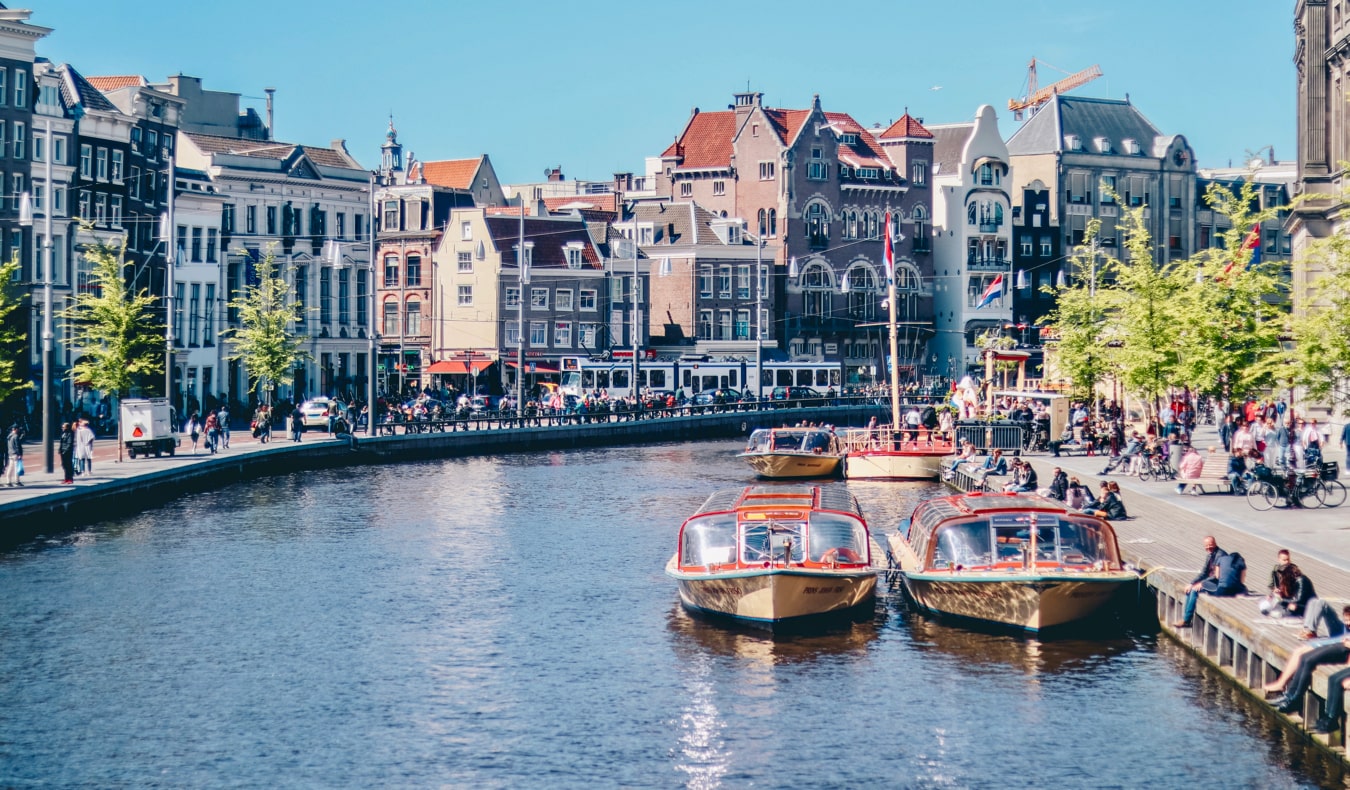 Whenever I arrive in a new city I start off by taking a free walking tour. They help you get oriented and give you an overview of the city, culture, and the main sights worth seeing. You learn some history and can ask a local guide all the questions you have, which is the best way to get insider tips.
Free Walking Tours Amsterdam and New Europe both offer daily free walking tours. They last 2-3 hours and give you the perfect introduction to the city. Just be sure to tip your guide at the end!
If you're not on a tight budget and want an in-depth alternative tour, check out Black Heritage Tours. While their tours aren't free, they are incredibly informative and eye-opening. They focus on the impact of slavery during the growth of the Dutch empire and highlight Black culture and contributions to the country. It's sobering but educational.
And for more general tours (walking tours, museum tours, food tours), check out Get Your Guide. They have a ton of different tours so there's something for everybody! I use them a lot.

2. Visit the Van Gogh Museum
This museum is home to many of Van Gogh's best works. It's also the largest collection of Van Gogh's works in the entire world. The museum does an excellent job of outlining his life, chronicling his works from beginning to end so you can better understand and appreciate his style and evolution (as well as his life beyond painting). Opened in 1973, it's one of the most popular (read: crowded) sites in the city, but don't let that stop you from visiting. The museum also has paintings by other famous artists of the period, like Monet, Manet, and Matisse as well as by artists who inspired Van Gough or were inspired by him.
Museumplein 6, +31 20 570 5200, vangoghmuseum.nl. Open daily from 9am to 6pm in the summer with reduced hours in the spring, fall and winter. Book your ticket ahead in advance and skip the very long line to get in! Admission is 20 EUR.

3. Explore Jordaan
Jordaan is a trendy residential area. While it's become more popular in recent years, it's still one of the most overlooked parts of the city. The area is full of cozy shops and boutiques, bars and pubs, and hip restaurants. It's also the area of the city where the Dutch painter Rembrandt (1606-1669) lived during the final years of his life. It's a quiet place to explore away from the crowds if you want to get a better feel for the city outside its main tourist areas.
In addition to eating and drinking there, you can shop at the Westerstraat Market (Monday mornings) or the Lindengracht Market (on Saturdays).

4. Take a Canal Tour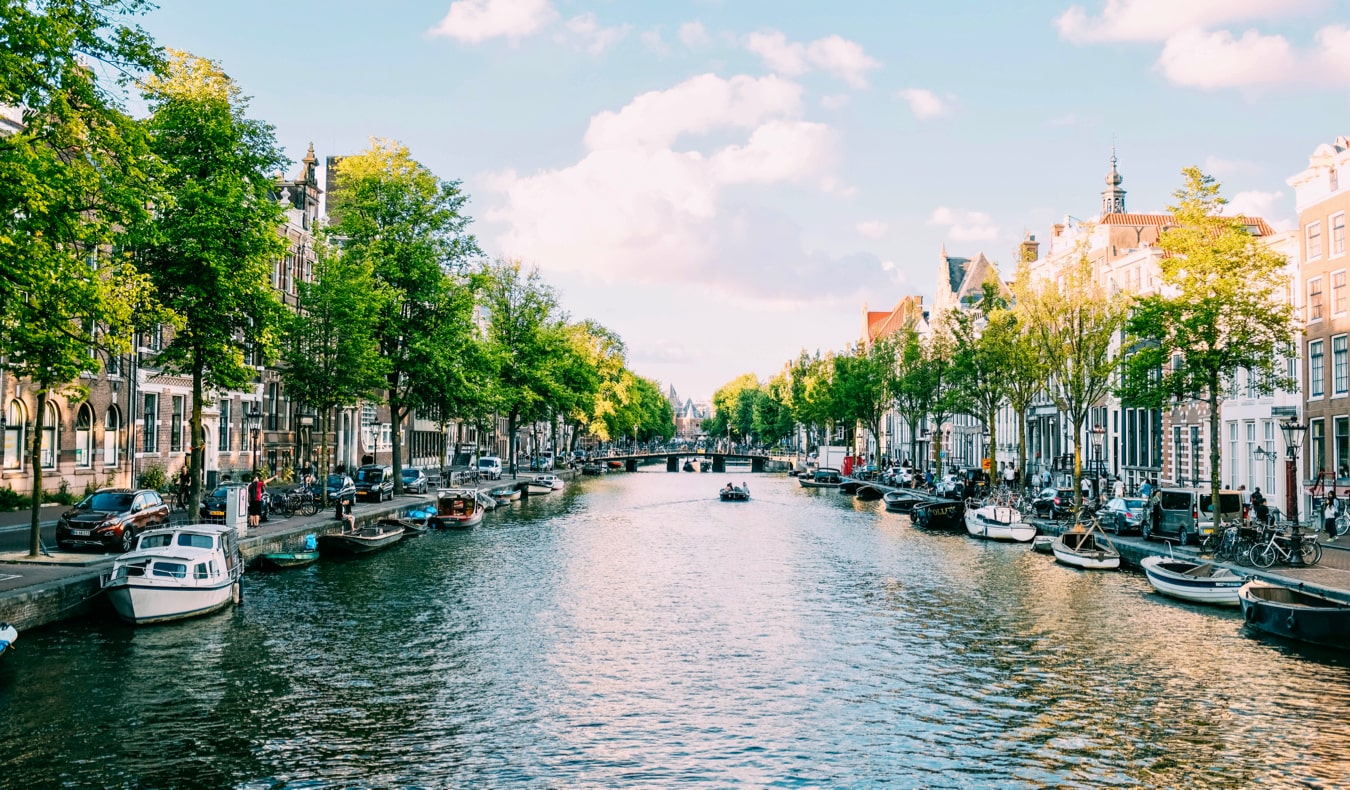 Amsterdam is a beautiful, picturesque city thanks to the scenic canals that break up the city's sprawl. You can't visit and not take a canal tour. There are tons of different tour options to choose from depending on your taste. Hop on a pizza cruise, a wine and cheese float, or a lively booze cruise with unlimited drinks. There are large tour boats that can take you up and down the waterways, but you can also rent your own boat for a self-guided tour (if you're comfortable driving a boat).
Self-guided rentals are for small, open-air boats that give you a more intimate, unique experience. They cost around 50 EUR per hour, which makes it super affordable if you have a few friends to join you. For a standard guided tour on a larger boat, expect to pay around 20 EUR per person.

5. See Anne Frank House
This is one of the most popular tourist sites in the entire city. It is the house where Anne Frank's family hid during World War II and showcases her childhood and life in the attic. Her handwritten diary is also on display. While it's an important and somber place to visit, it's also incredibly overcrowded. You just shuffle through the house and never really have time to digest what you're seeing. Personally, I think the Jewish History Museum does a better job of highlighting her life, but this is still worth seeing as it is such an iconic and important site.
The museum is usually quite crowded, so if you'd like a more in-depth experience, taking this Anne Frank walking tour is an excellent alternative option as it gives you a lot of context into the time Anne Frank lived in and what the city was like during the occupation.
Prinsengracht 263–267, +31 20 556 71 05, annefrank.org. Open daily from 9am-10pm. Admission is 16 EUR. Tickets are only sold online.

6. Visit the Rijksmuseum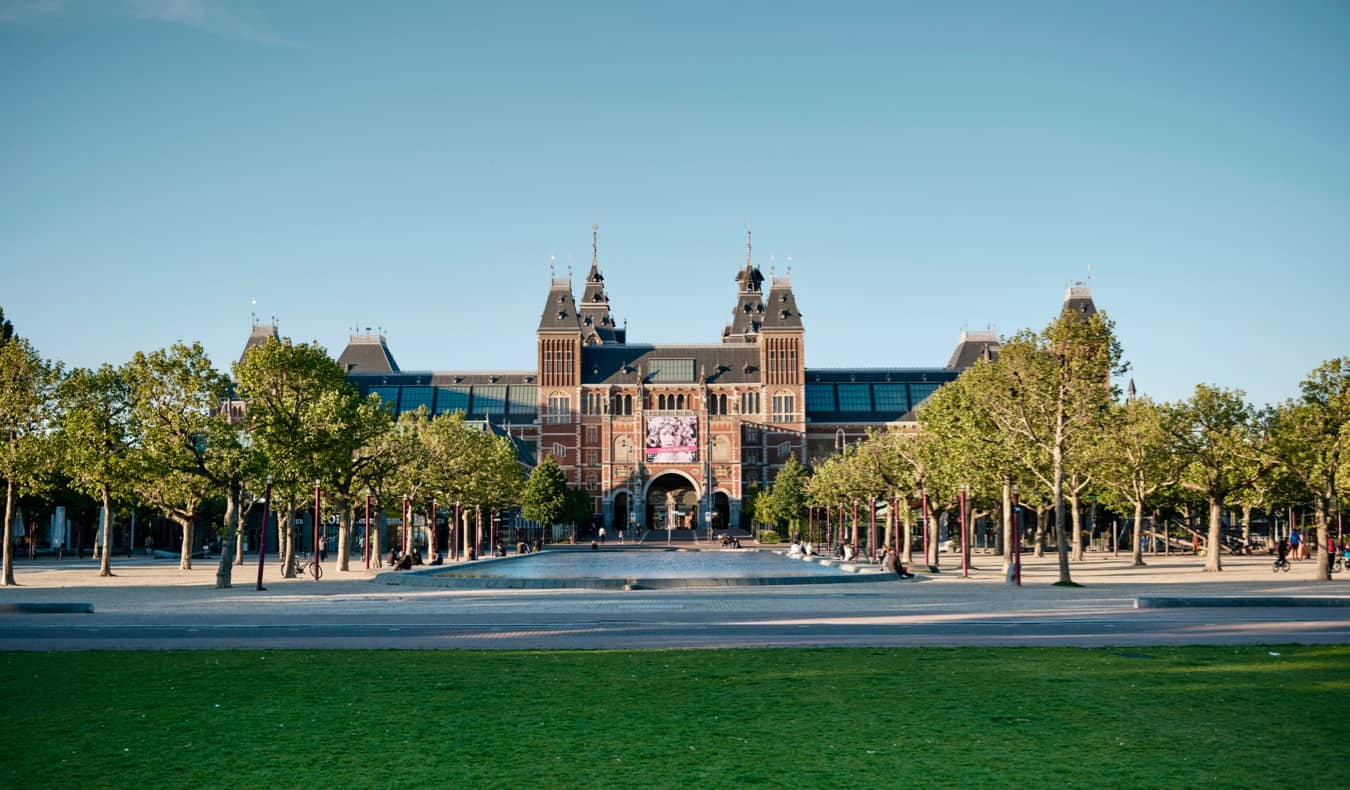 Established in 1798, The Rijksmuseum is an art and history museum located right next to the Van Gogh Museum. The museum, recently renovated, features an extensive Rembrandt collection including the famous painting "The Night Watch." In addition to works by Rembrandt, the museum is also home to a robust collection of other classic Dutch painters, like Frans Hals and Johannes Vermeer. There are over 1 million items in the collection (it's the largest museum in the country) with over 8,000 on display, so you can easily spend a few hours here.
Museumstraat 1, +31 20 674 7000, rijksmuseum.nl. Open daily from 9am–5pm. Admission is 22.50 EUR. Get your ticket in advance to skip the line!

7. Relax in Oosterpark
If you need to get away from the crowds, head to Oosterpark. It's a relaxing green space east of the city center, perfect for lounging and enjoying a sunny day. It's much less busy than the city's popular Vondelpark and shows you a different, more residential part of the city. There are sculptures (including the National Slavery Monument that commemorates the abolition of slavery in 1863), playgrounds, ponds, and plenty of space to picnic or lounge. It was the city's first large park too, dating back to the 1890s.

8. Try the Heineken Experience
Heineken is one of the most famous (and popular) beers in the world. You can take an interactive self-guided tour of this former brewery and learn about how the beer was made and how the company evolved over the centuries (the beer dates back to the 1870s). Admission also includes two beers, so if you're a fan be sure to book a tour. It's a fun way to learn some history.
You can also get a joint ticket online for both the Heineken experience and a canal cruise.
Stadhouderskade 78, +31 020 261 1323, heinekenexperience.com. Open Monday-Thursday and Sunday from 10:30am-7:30pm, Friday-Saturday from 10:30am-9pm. Admission is 21 EUR.

9. See the Erotic Museum and the Amsterdam Sex Museum
Tucked away in an old warehouse in the Red Light District, the Erotic Museum has an exhibition about eroticism in all its various forms throughout the ages. It has sculptures, paintings, drawings, photographs, and other artwork. And, of course, there is a gift shop if you want a more unique souvenir from the city.
The Amsterdam Sex Museum is a more serious museum and is much more informative than the Erotic Museum (but also a little less fun). It was the world's first sex museum, having opened in 1985. It highlights the history of sexual views and norms, as well as the lives of some of the world's most sexually famous individuals (like the Marquis de Sade).
Erotic Museum: Oudezijds Achterburgwal 54, +31 20 627 8954, erotisch-museum.nl. Open daily from 11am-1am. Admission is 7 EUR.
Amsterdam Sex Museum: Damrak 18, +31 20 622 8376, sexmuseumamsterdam.nl. Open daily from 10am-6pm. Admission is 9 EUR.

10. Wander the Red Light District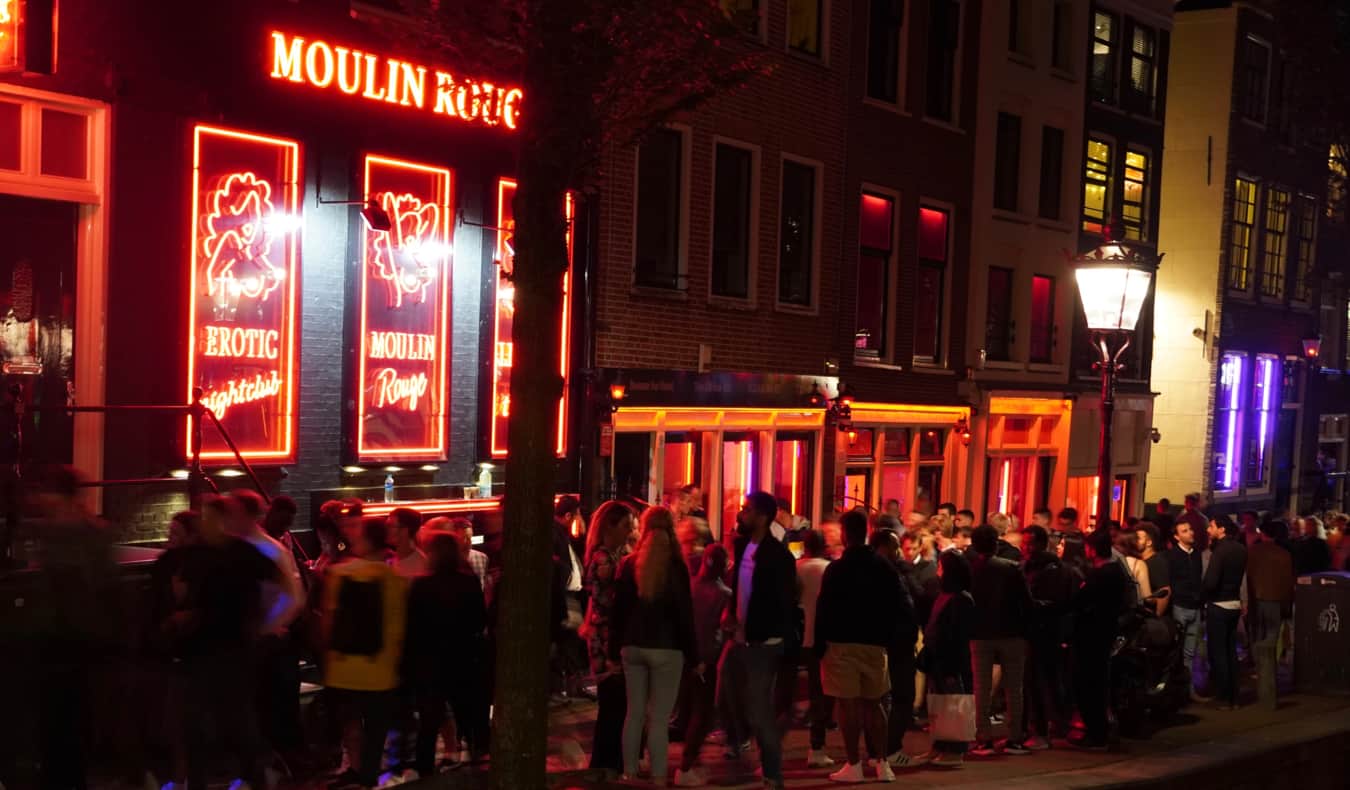 Unsurprisingly, Amsterdam's Red Light District is one of the city's main draws. Though much tamer than in previous years, the Red Light District manages to balance sex and seediness with being a major international tourist attraction. While it's worth seeing, I'd keep your time here brief. It's quite calm and quiet during the day, but at night the area is bursting with drunken revelers and gawking tourists that clog the sidewalks. But even if it's not your scene, I'd still make sure to see the area with your own eyes — ideally as part of a small-group walking tour so you can get a deeper understanding of the area and its turbulent past. I\

11. Visit the Jewish Historical Museum
This is the only Jewish history museum in the country, though it's often overlooked in favor of The Anne Frank House. Personally, I think the museum does a better job when it comes to highlighting the history and struggles of Jewish people in the Netherlands. Specifically, they have an excellent exhibit on World War II that highlights the Dutch resistance, complacency, and guilt over the Holocaust. Established in 1932 (and reopened in 1955, after the war), the museum houses over 11,000 items, artifacts, and works of art.
Nieuwe Amstelstraat 1, +31 20 531 0310, jck.nl. Open daily from 10am–5pm. Admission is 17 EUR.

12. See the Museum Amstelkring
Hidden inside a 17th-century canal house, this is one of the most interesting churches I've ever been to. Ons' Lieve Heer op Solder ("Our Lord in the Attic") is a clandestine Catholic church that was secretly built during Protestant rule on the 3rd floor of a regular house (it was never really a secret, but since it was out of sight the authorities didn't crack down on them too harshly). Built in the 1660s, the church has a beautiful drawing room and the furnishings and artifacts make this one of the best 17th-century rooms still intact.
Oudezijds Voorburgwal 38, +31 20 624 6604, opsolder.nl. Open Monday-Saturday from 10am-5pm and Sundays from 1pm–5pm. Admission is 16.50 EUR.

13. Visit Noord
Noord has evolved into one of the cooler and trendier districts in recent years. It's one of the cheaper areas in the city so a lot of new bars and restaurants have opened here. The old industrial areas have been reclaimed and there is lots of green space too. It's a fun, vibrant area with much fewer crowds than the central part of the city. Rent a bike and explore — you won't be disappointed!

14. Visit the Tulip Museum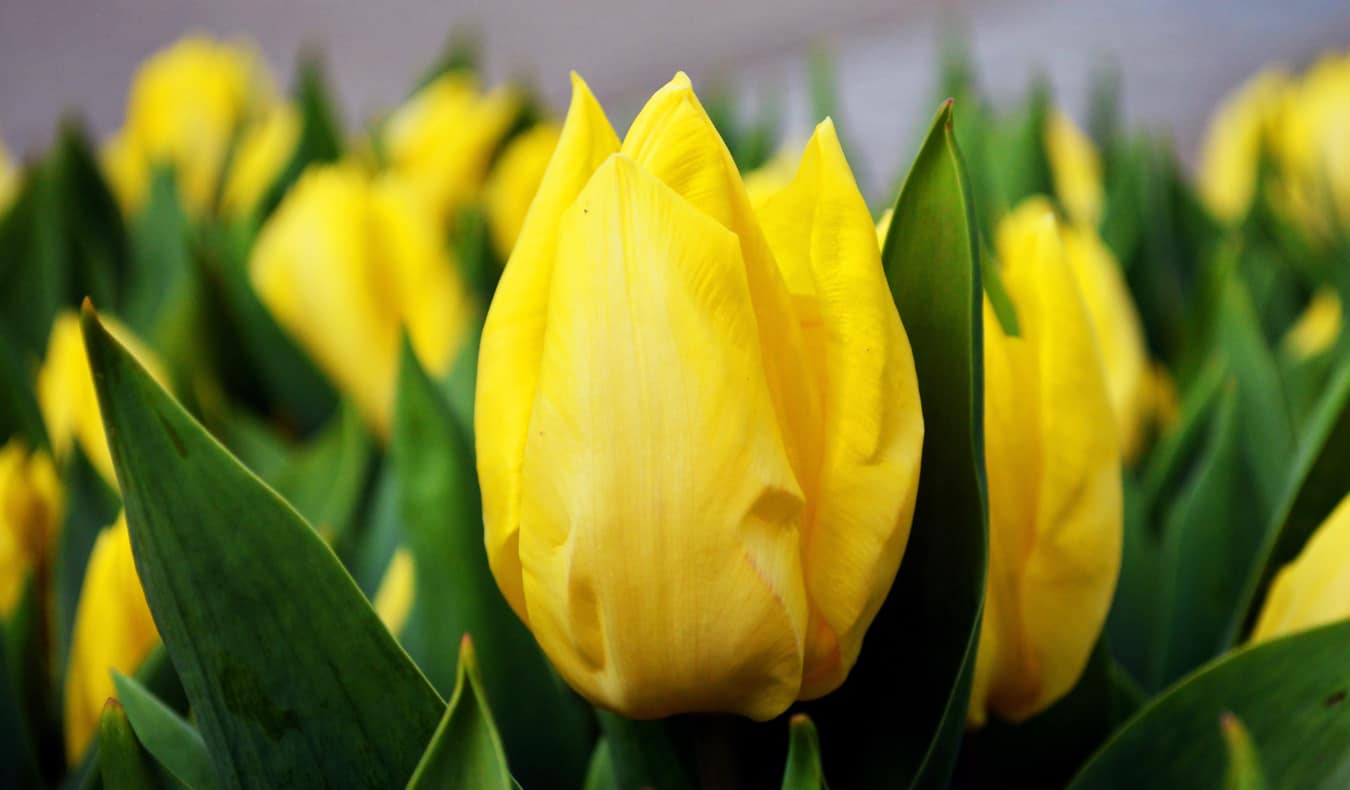 The Netherlands is known for its stunning and Insta-worthy tulip fields. This tiny museum, located in a tulip shop, does a wonderful job of telling the history of tulips in the country — including the infamous tulip craze (in the 17th century, tulips became a popular luxury item and cost a fortune…until the bubble burst and they became worthless overnight). It's one of the best off-the-beaten-path attractions in Amsterdam. It's never very busy and it's only 5 EUR (which makes it one of the cheapest museums in the city).
Prinsengracht 116, +31 20 421 0095, amsterdamtulipmuseum.com. Open daily from 10am-6pm. Admission is 5 EUR.

15. See the FOAM
Fotografiemuseum Amsterdam is a photography museum and home to a stunning collection of incredible pictures. Surprisingly, it also sees few crowds even though it's in the main part of the city. Opened in 2001, the museum is composed of four exhibitions that are constantly changing so you never know what you might see (check the website to see what is on display during your visit). They have a beautiful outdoor garden too. It's a small museum and it doesn't take long to see so don't pass it by!
Keizersgracht 609, +31 20 551 6500, foam.org. Open daily from 10am–6pm (9pm on Thursdays and Fridays). Admission is 15 EUR.


16. Take an Alternative Art Tour
Amsterdam is home to some incredible street art. You can see it all over while you explore, but if you really want to appreciate it and learn about the alternative art scene in Amsterdam then take a tour. Alltournative Amsterdam runs an amazing, insightful tour where you can learn all about the alternative arts while getting to see the best murals in the city. All the people I took on the tour loved it! Prices start at 20 EUR.

17. Go Windmill Spotting
The Dutch are famous for their windmills and setting out on an adventure to visit the windmills surrounding Amsterdam is a great way to take in the city. There are eight in total — most of which are in Amsterdam West. De Gooyer is the closest to the city center and also happens to be a brewery, making it the perfect place to start (and maybe never leave). It's just a quick 20-minute train ride from Amsterdam Centraal.
Another windmill worth seeing is Sloten Mill, which is a reconstructed mill from 1847 that's open to the public. Tours last 45 minutes and cost 7.50 EUR.

18. Take a Bike Tour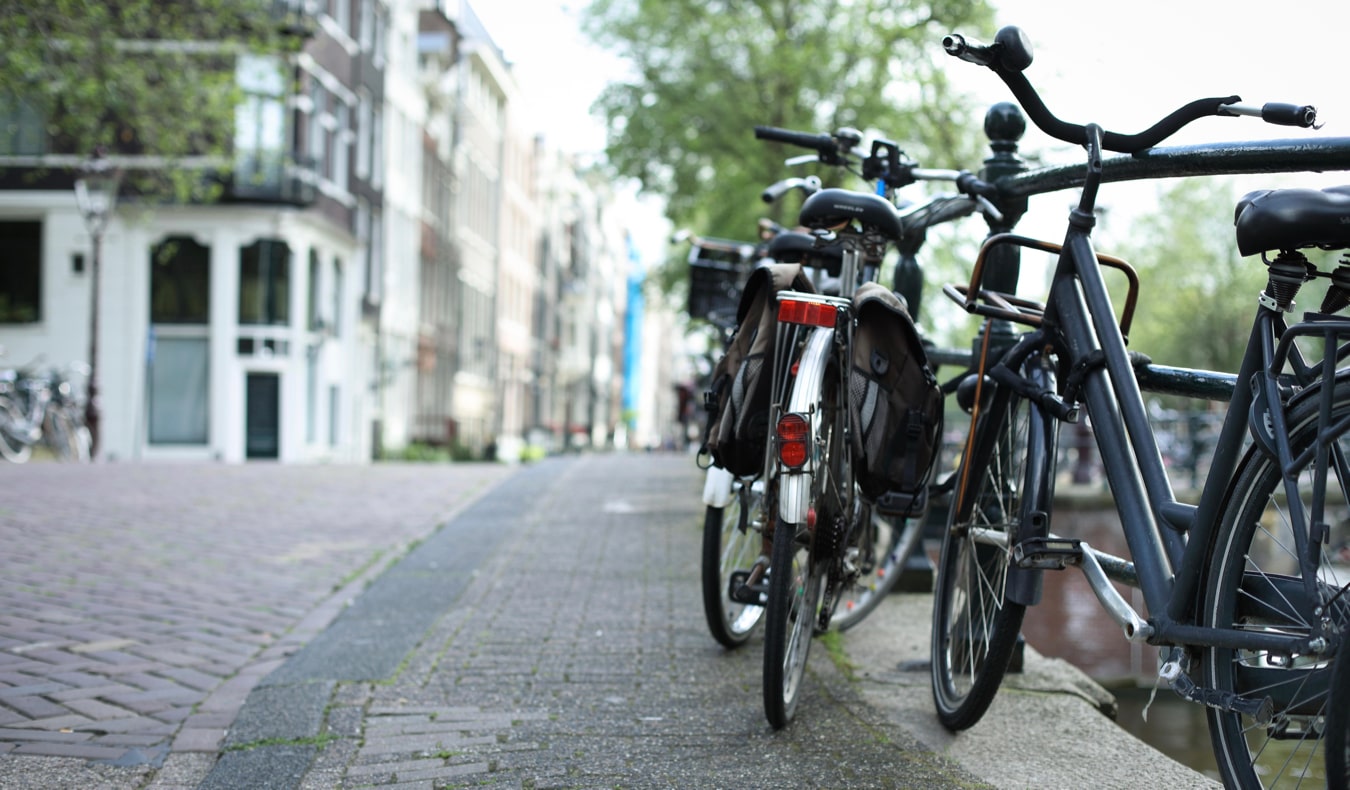 Bikes are to Amsterdam like wine is to Bordeaux. The locals love to bike everywhere and there are supposedly more bikes than people in the city. Bike usage has shot up 40% in the past two decades and locals collectively cycle over 2 million kilometers every day! If you want to explore the way the locals do, take a bike tour.
Mike's Bike Tours is the best company to use, whether for a tour or to rent a bike on your own. Not only do they offer city tours but they also offer bike tours of the surrounding countryside as well. A 2.5-hour city tour costs 34 EUR.

19. Visit the Rembrandt House Museum
Rembrandt Harmenszoon van Rijn is widely considered to be one of the greatest artists in human history (his famous painting, The Night Watch, is in the Rijksmuseum). This house, where he lived and worked between 1639 and 1658, has been converted into a museum that highlights his life and work. You can see how he painted and how his house was decorated during his life. It's a neat snapshot into history. If you're an avid art/art history fan, this shouldn't be missed.
Jodenbreestraat 4, +31 20 520 0400, rembrandthuis.nl. Open daily from 10am–6pm. Book your tickets online in advance to skip the line. Admission is 17.50 EUR.

20. Spend a Day in Haarlem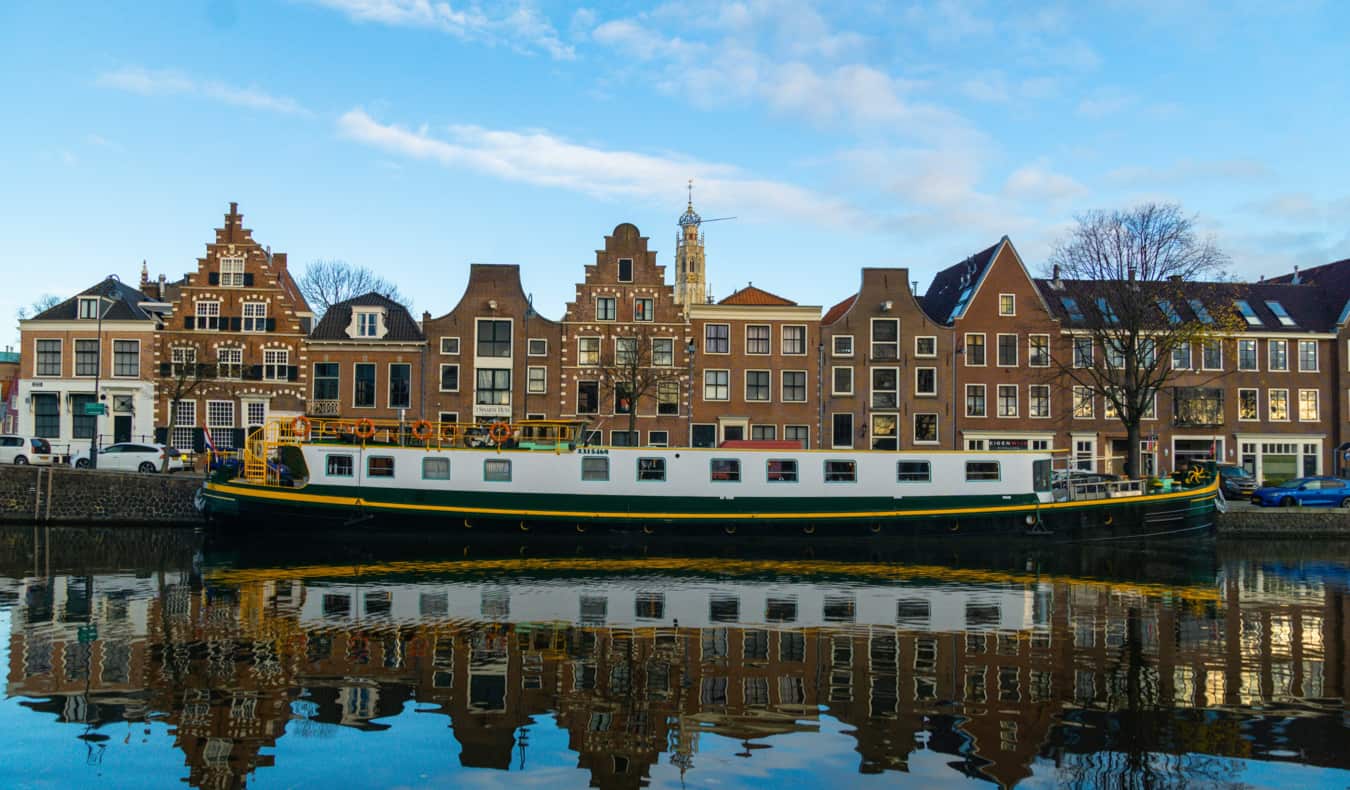 Haarlem is a walled city that dates back to the Middle Ages, located just 35 kilometers (21 miles) from Amsterdam. The city is home to around 160,000 people and it's quite quiet and calm. It has a beautiful central church, a great outdoor market, and all the beauty of historic Amsterdam with fewer crowds. If you feel like getting out of the city, spend a few hours here just wandering about. It gives you a much better feel for the country away from the busy and tourist-heavy streets of Amsterdam. Be sure to visit the windmill too. It's right on the water and offers tours as well as a nice view of the city.

21. Learn Something New at the Amsterdam Museum
This is a huge museum that offers an in-depth and insightful look at Amsterdam's past. Formerly called the Amsterdam Historical Museum, there are a lot of artifacts, maps, paintings, and multi-media displays throughout that provide a comprehensive overview of the city and how it has evolved. museum. It's one of the best history museums I've ever visited and you could easily spend 3-4 hours here. Even if you're not a history buff like me it's worth a visit. I can't recommend it enough!
Kalverstraat 92, +31 20 523 1822, amsterdammuseum.nl. Open daily from 10am–5pm. Admission is 18 EUR.

22. Chill Out in Vondelpark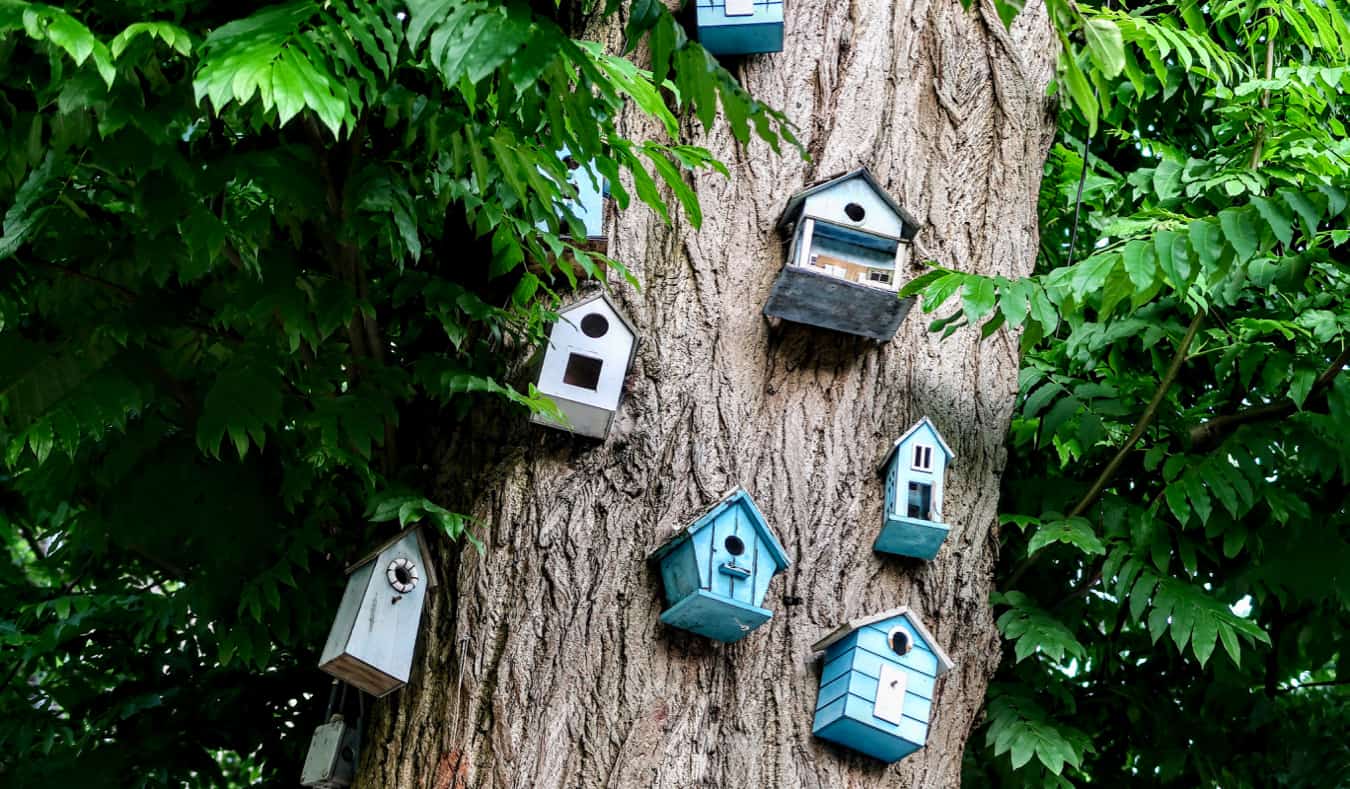 Created in 1865, this is Amsterdam's largest (and most popular) park. Spanning over 120 acres, it's the perfect place to walk, bike, people-watch, or relax — especially after a visit to a local coffee shop. In the summer, the park is filled with people and there are often lots of events here too. Pack a lunch, bring a book, and enjoy a picnic on a sunny afternoon!

23. Browse the Waterlooplein Flea Market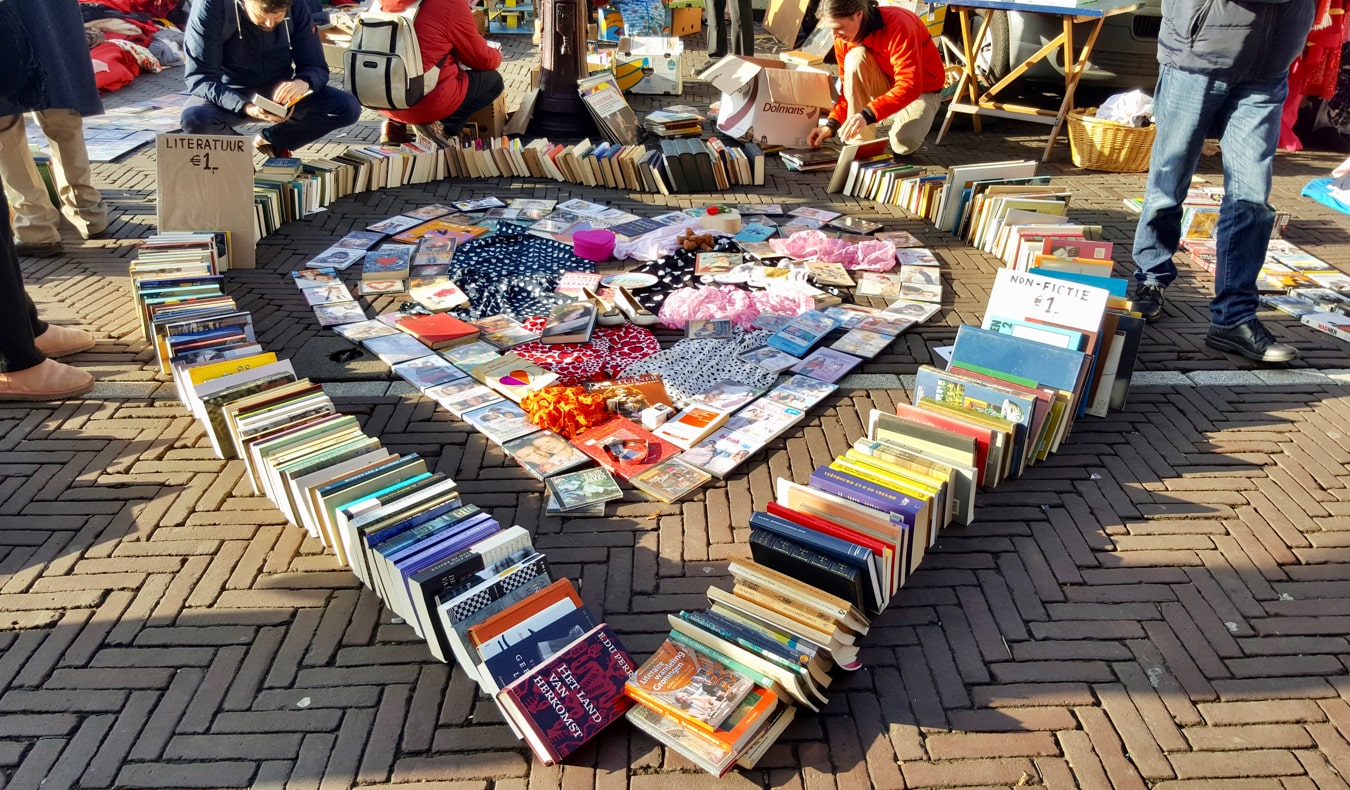 This is the oldest and biggest market in the city. With over 300 stalls, this open-air market is essentially a giant flea market. You can find anything and everything here if you're willing to look. Secondhand clothing, hats and accessories, antiques, electronics, and much more can all be found here (both new and used). If there's something you want, you'll probably find it here so be sure to spend some time wandering and browsing. Even if you don't plan on buying anything, it's a fun place to explore and people-watch.
Waterlooplein 2, waterlooplein.amsterdam. Open Monday to Saturday from 9:30am-5:30pm.

24. Learn About Drugs at the Hash, Marihuana & Hemp Museum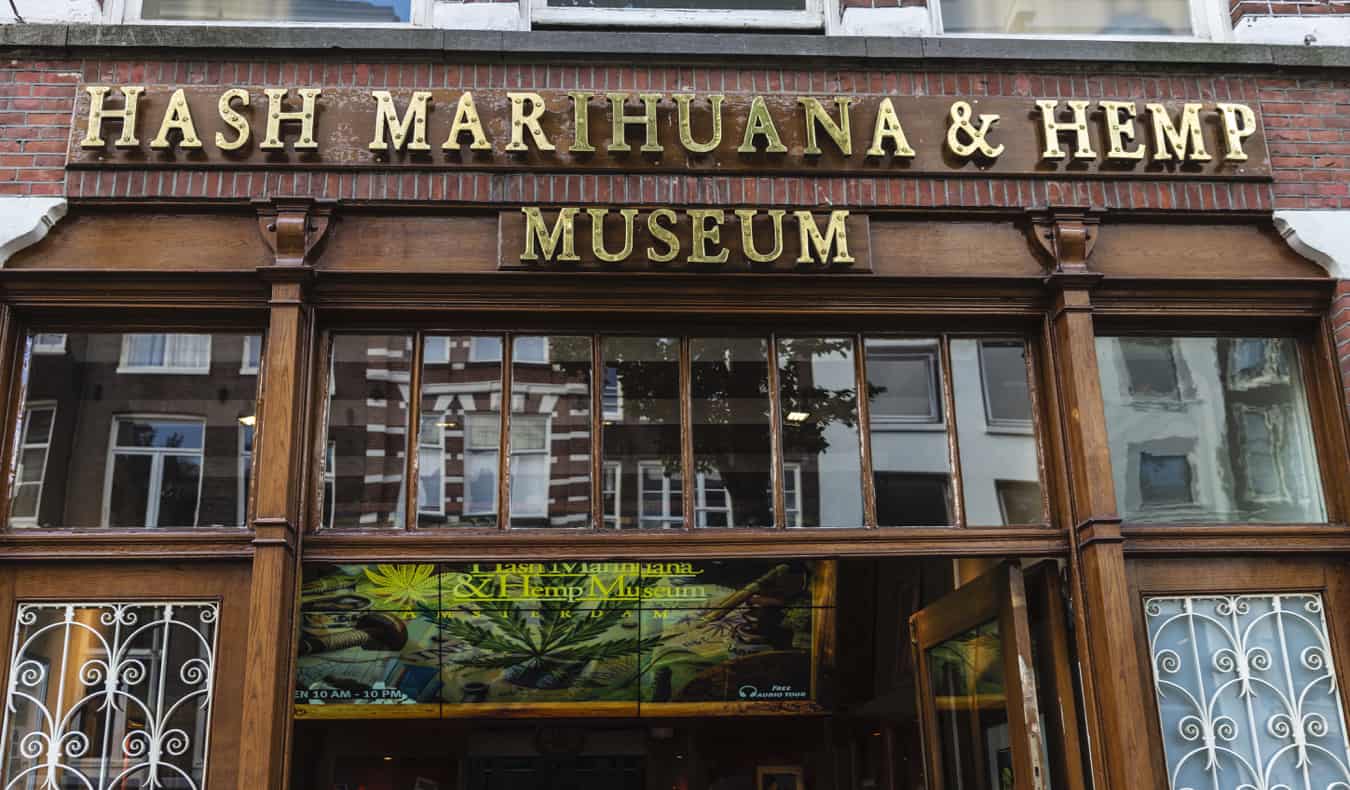 No trip to Amsterdam is complete without learning a little bit about drugs. This museum (which has a sister museum in Barcelona) is full of information about the historical and modern use of cannabis. It covers all the medicinal, religious, and cultural uses of the plant and focuses on how hemp can be used for all sorts of beneficial agricultural, consumer, and industrial products. It's actually really educational!
Oudezijds Achterburgwal 148, +31 20 624 8926, hashmuseum.com. Open daily from 10am-10pm. Admission is 9 EUR.

25. Explore the Museum Van Loon
Built in 1672, this museum is located in a canal house on the Keizersgracht canal. Originally, the house was owned by the wealthy Van Loon merchant family. They collected beautiful works of art and their house is now a museum full of period furniture, the Van Loon art collection, and Van Loon family portraits. Albeit small, it's another museum that makes you feel like you've stepped back in time. There's an immaculate garden here too.
Keizersgracht 672, +31 20 624 5255, museumvanloon.nl. Open daily from 10am–5pm. Admission is 13.50 EUR.

26. Indulge at Foodhallen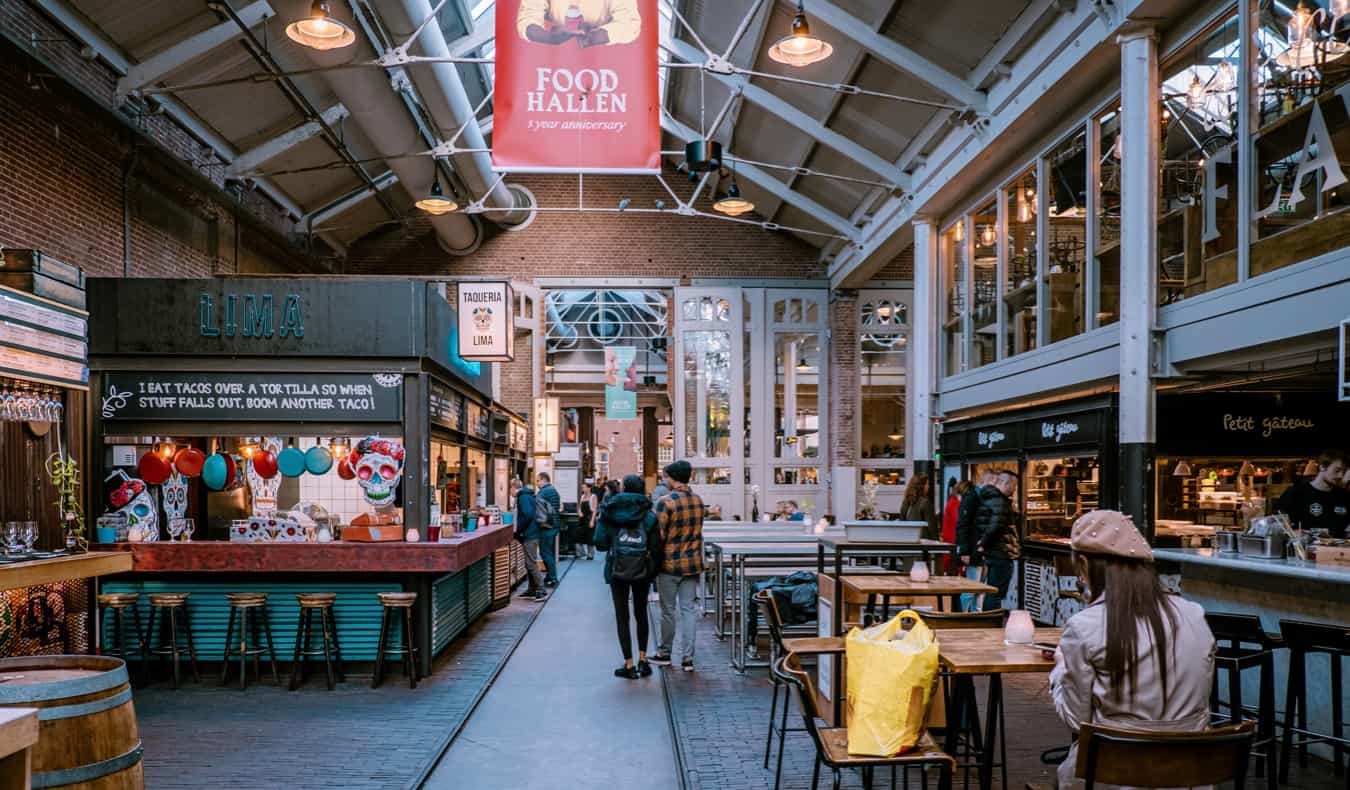 Foodhallen is an indoor food market offering all kinds of delicious food. Opened in 2014, it's essentially like having a bunch of food trucks all in one indoor location. There are over 20 different stalls here, making it the best place in the city for foodies. Personal favorites include Viet View and Le Big Fish.
Bellamyplein 51 or Hannie Dankbaarpassage 47, foodhallen.nl. Open Sunday-Thursday from 12pm-midnight (Fridays and Saturdays until 1am).

27. Browse the Stedelijk Museum
I'll be honest: I don't like modern art. It's just not my cup of tea. But if you do, this is the place in the city to see it. Opened in 1874, the museum is home to over 90,000 items including works by Jackson Pollock and Andy Warhol. The exhibitions cover paintings, drawings, graphic design, sculptures, sound, and installations. To be fair, there is a ton of variety here — it's just not my favorite style. But definitely check it out if you're an art fan!
Museumplein 10, +31 20 573 2911, stedelijk.nl. Open daily from 10am–6pm. Admission is 22.50 EUR.

28. Visit Quirky and Offbeat Attractions
There are tons of offbeat attractions in Amsterdam. Here are a few more of the best if you're looking for more unique, quirky experiences:
The Houseboat Museum – This decorated houseboat gives you a glimpse into what living on the canals is like. It's cramped but interesting to see how people live on the canal.
Electric Ladyland – The world's first museum dedicated to fluorescent light. It's definitely not your typical art gallery/museum but it's fun to wander and interact with the colors and the fluorescent space.
Micropia – A "zoo" home to all sorts of microbes and bacteria. It's super educational as you can learn about all the invisible microbes that we interact with day to day (you can also scan yourself to see what actual bacteria and microbes are on you right then and there).
The Torture Museum – This museum showcases the punishments prisoners faced throughout the city's history. There are all sorts of brutal tools as well as a hanging cage and Inquisition chair. Disturbing but insightful!
29. Take a Food Tour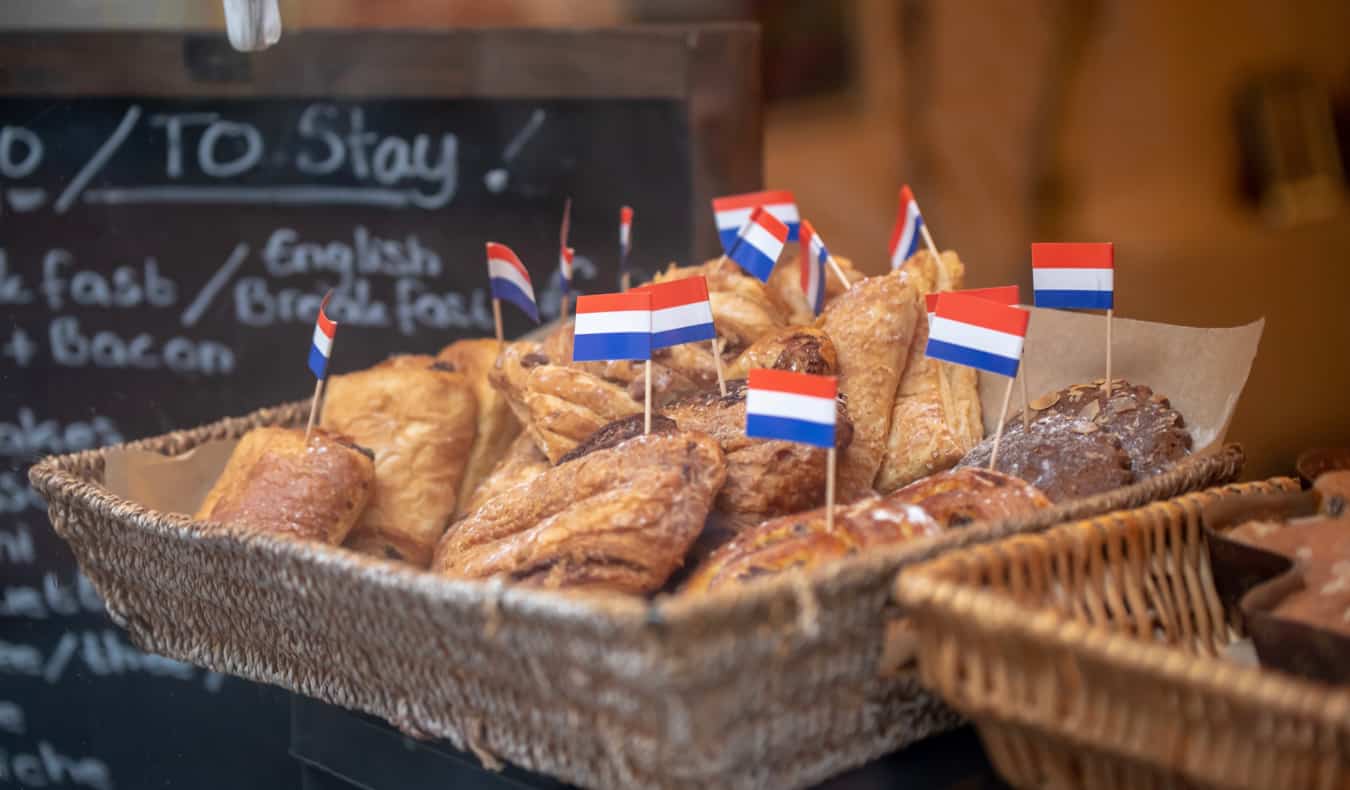 As a foodie, one of the best parts of any trip is getting to eat my way around a new city. Food is an important part of every culture, and it's something I'm always happy to splash out on when given the chance. If you're looking to learn more about Amsterdam's food scene and sample some of the city's best offerings then I suggest taking a food tour. Not only do you get to try amazing foods but you learn a ton about their history, how they're made, and how the food culture here has evolved.
If you're looking to try a food tour, some companies worth checking out are:
30. Explore Oost
The area east of the city has an amazing park, a zoo, and lots of good eateries. Wandering around here, you'll be hard-pressed to find more than a handful of tourists, most of whom are probably lost. It's off-the-beaten-path and an underrated part of the city. Also, spend some time hanging out in Oosterpark. I enjoy coming here because it's far quieter and more peaceful than Vondelpark.

31. Museum Vrolik
This quirky museum is home to one of the largest collections of human (and animal) deformities. The collection dates back to the 19th century and the first quarter of the 20th century and has around 150 different items, including creepy jars holding fetuses, human and animal skeletons, and even the remains of a pair of conjoined twins. With anatomical preparations, rare congenital defects, animal skeletons, and wax models, it's one of the weirdest, offbeat things to do in Amsterdam and something very few tourists visit.
Meibergdreef 15, +31 20 566 4928, museumvrolik.nl. Open weekdays from 11am-5pm. Admission is 10 EUR.

32. Drink at the House of Bols
This is one of the most underrated attractions in Amsterdam. Run by the Bols distillery, this is a Dutch gin museum. The oldest distilled spirit brand in the world (since 1575), their self-guided interactive tour takes about an hour and will tickle your senses. Of course, it includes a cocktail at the end as well. It's a must for gin drinkers and cocktail snobs! Admission is 16 EUR.
Paulus Potterstraat 14, bols.com. Open daily from 1pm-6:30pm (8pm on Friday and Saturday). Tickets start at 17.50 EUR.

33. Visit the Royal Palace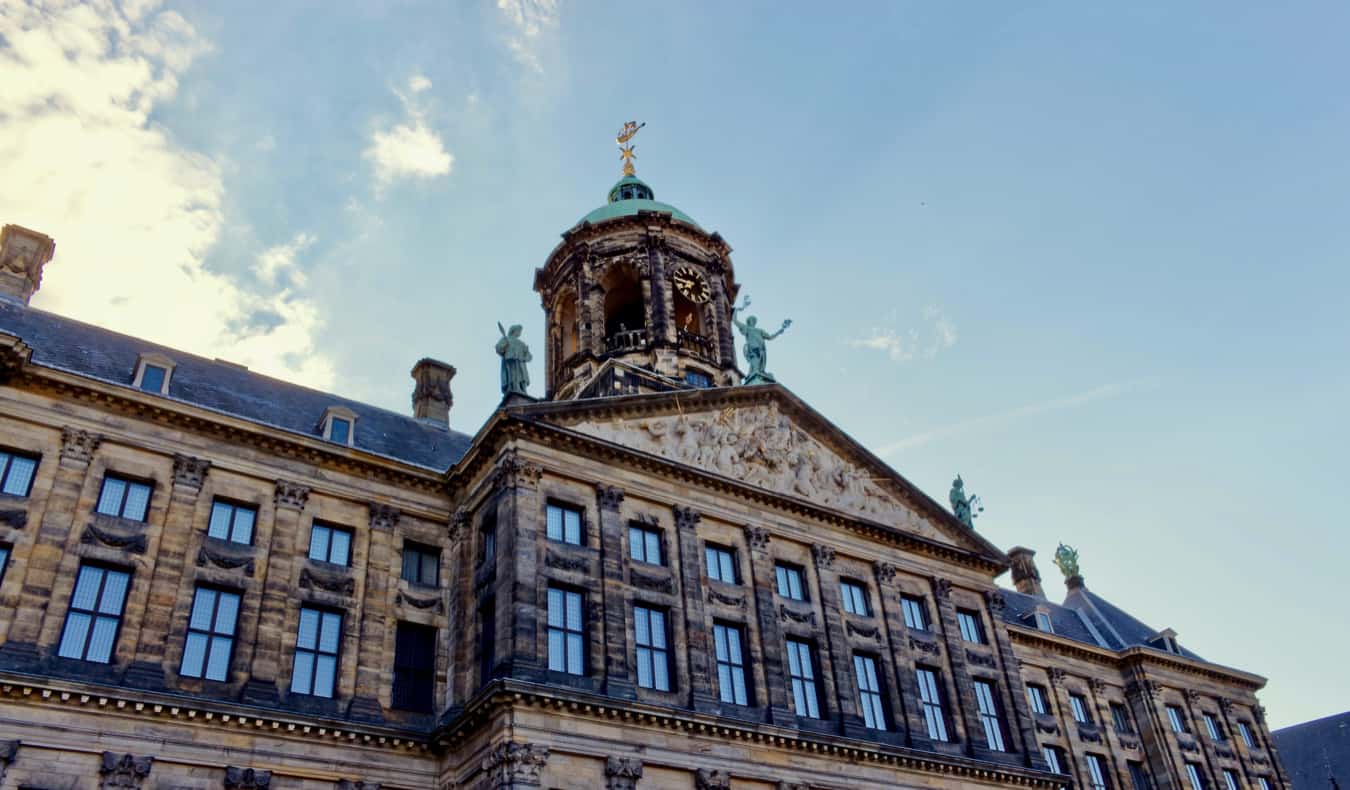 Built in the 17th century, the Royal Palace Amsterdam is King Willem-Alexander's official reception palace. It plays a major role during state visits and other royal occasions, (royal weddings, New Year's receptions, gala dinners award ceremonies). The palace is one of the Netherlands' most important monuments and was originally built as Amsterdam's Town Hall. In 1808, it became the French Royal and Imperial Palace for King Louis Bonaparte. It has been the Palace of the House of Orange for the past 200 years.
Koninklijk Paleis Amsterdam, +31 20 522 6161, paleisamsterdam.nl. Open in the summer Monday-Sunday from 10am-6pm (closes at 5pm in the winter). Tickets are 12.50 EUR for adults and include an audio tour.

***
Amsterdam is more than just wild nights, drugs, and the Red Light District. It's a hip, fun city with tons of museums and green space, as well as lots of history and delicious food. Plus, it's incredibly scenic. It's everything you want in a European capital!
Get Your In-Depth Budget Guide to Europe!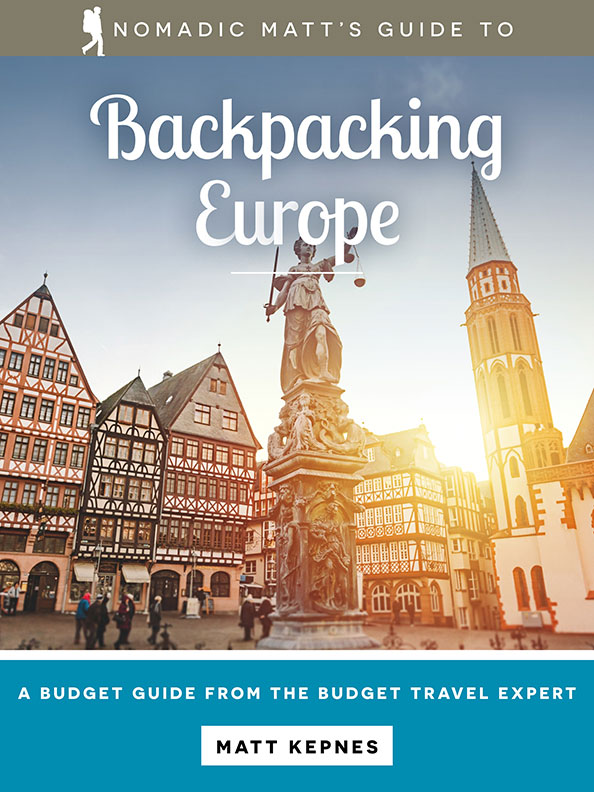 My detailed 200+ page guidebook is made for budget travelers like you! It cuts out the fluff found in other guides and gets straight to the practical information you need to travel while in Europe. It has suggested itineraries, budgets, ways to save money, on and off the beaten path things to see and do, non-touristy restaurants, markets, bars, safety tips, and much more! Click here to learn more and get your copy today.
Book Your Trip to Amsterdam: Logistical Tips and Tricks
Book Your Flight
Use Skyscanner to find a cheap flight. They are my favorite search engine because they search websites and airlines around the globe so you always know no stone is left unturned!
Book Your Accommodation
You can book your hostel with Hostelworld as they have the biggest inventory and best deals. If you want to stay somewhere other than a hostel, use Booking.com as they consistently return the cheapest rates for guesthouses and cheap hotels. Some of my favorite places to stay are:
If you're looking for more place to stay, here is a complete list of my favorite hostels in Amsterdam!
Don't Forget Travel Insurance
Travel insurance protects you against illness, injury, theft, and cancellations. It's comprehensive protection in case anything goes wrong. I never go on a trip without it as I've had to use it many times in the past. My favorite companies that offer the best service and value are:
Looking for the Best Companies to Save Money With?
Check out my resource page for the best companies to use when you travel. I list all the ones I use to save money when I'm on the road. They will save you money when you travel too.
Want More Information on Amsterdam?
Be sure to visit our robust destination guide on Amsterdam for even more planning tips!