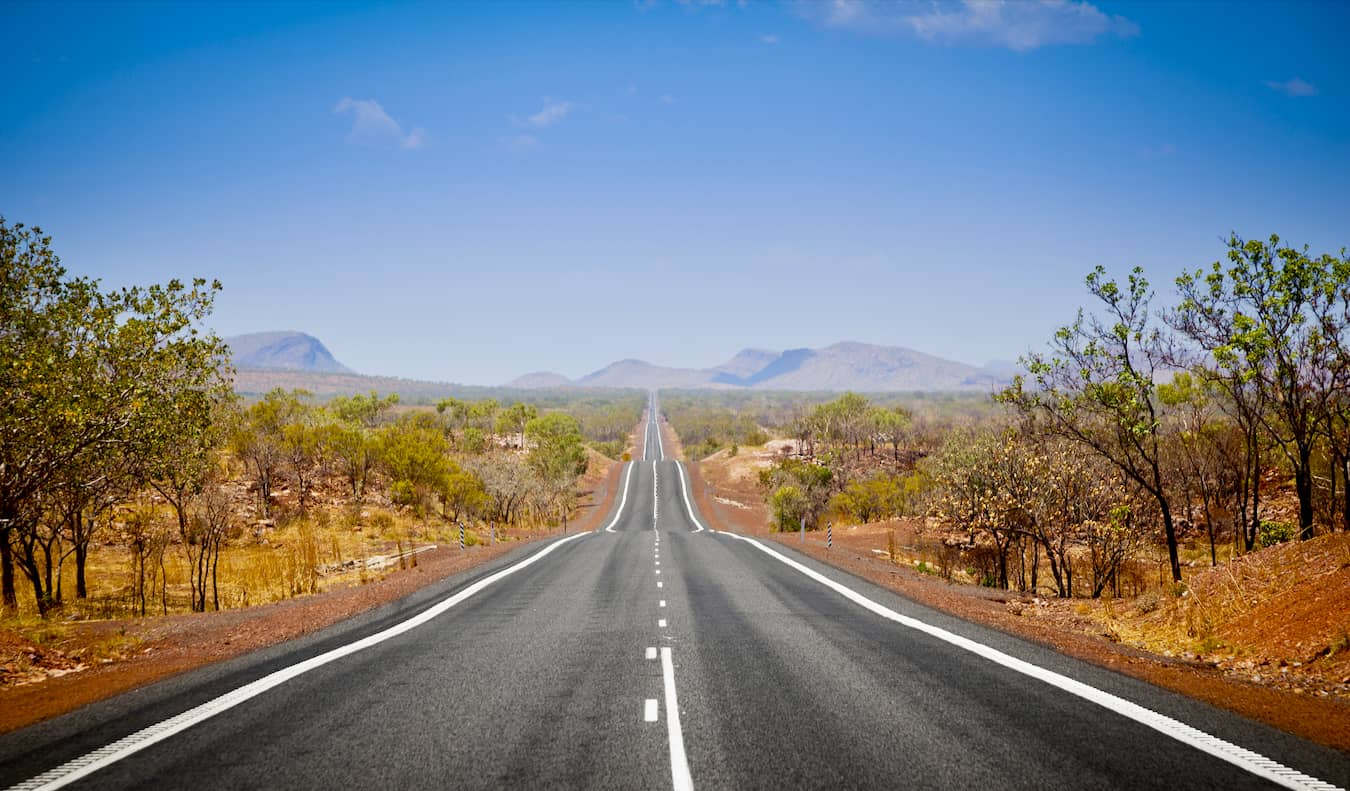 Last Updated: 5/18/23 | May 18th, 2023 (Originally post: 06/16/2017)
I once received an email asking the following question:
Have you noticed a particular set of travel skills that come in handy abroad? What should I learn to best prepare myself for a living, working, and traveling overseas?
It's a great question because travel, especially solo travel, requires you to have many skills. You need to be able to plan and budget, to navigate new cities and new languages, to juggle itineraries and currencies.
But out of all of the skills you need to be a successful traveler, I think the key to travel success — the one skill that matters more than anything else — is adaptability.
If you ask me, there is no skill or trait more important than the ability to roll with the punches. You can suck at reading a map, have dietary restrictions that keep you eating only lettuce, and have the ability of a dog to learn a language, but if you can adapt to new situations then you'll be able to overcome whatever the road throws your way.
While most people dream of traveling more, they often fear they'll be unable to adjust to the unknowns of the road. Things don't always go smoothly when you're traveling — especially if you're a budget traveler. So, while they might dream of spending their days roaming the world, exploring ancient ruins, and lounging on the beach, they don't actually do it.
The modern-day grind isn't everyone's dream, but it does provide security. It's reliable; you don't need to worry about adapting because every day is pretty much like the last.
But the road?
The road is long and bumpy.
It twists and turns.
It stops suddenly.
Nothing is perfect when you're backpacking. You get lost in a jungle, lose your camera, miss a flight, get sick, or get stuck somewhere where no one speaks English — it doesn't matter: something will happen to you. Falling into the ocean with my camera wasn't on my list of travel goals. Neither was breaking down in Australia.
The longer you are on the road, the more likely it is that something will go wrong. Let's call that "Matt's Law of Travel."
Without the ability to deal with the unexpected, you'll fail (especially if you don't have travel insurance).
As the saying goes, "Adapt or die." Except, in this case, it's "adapt or go home early with your travel dreams crushed."
And while not everyone is good at being flexible, adaptability is a skill you can learn. All you need is practice.
And the best way to practice is to travel.
Why?
Because the longer you are gone, the more you learn to deal with unexpected situations. And the more you have to deal with them, the better you'll get at rolling with the punches.
When I first started backpacking the world, I was rigid. I wasn't good at dealing with sudden changes and mishaps. I grew up in a strict environment and love things to be done on time and according to schedule. We budgeted X days in Paris and, gosh darnit, we will stay that many days!
But the more I traveled and the more unexpected things that happened, the more comfortable I became with adapting. it didn't happen overnight, but it was a slow and steady change.
I found there was nothing I could do about missed buses or delayed flights or canceled tours or transit strikes. I just had to deal with them. And I found that if I wanted to change my plans on a whim, I could. They were my plans, after all. It was my trip. I had the power to get upset and angry, or I had the power to just relax and be patient. The choice was mine.
Soon I was going with the flow, finding beauty in the happy accidents of travel.
It's a process, though. You need to be patient with yourself as you grow and learn. It's OK to start at your comfort level. Maybe jumping in headfirst isn't the best idea. There are a lot of alternatives that will allow you to dip slowly into the pool of travel. Maybe a tour group is good for you (I actually run tons of tours perfect for new travelers), or maybe you should travel with your friends. Whatever it is, you need to get out on the road first!
Many things will happen to you while you travel — some good, some bad, some in-between. No matter what, though, if you aren't open to the experience, you will always be longing for home. You'll have a miserable time and won't be able to enjoy the cultures you are in.
As you adapt, you learn the Ying to adaptability's Yang: patience. It's a vital travel skill that walks hand in hand with adaptability. After a life in Boston and NYC, I developed a lack of patience. It's a fast-moving city, and we have no time for distractions. So when I first started traveling, I was frequently annoyed. I wanted people to get out of my way — I had things to do and see.
As a traveler, it's important to develop patience. Buses run late, trains get delayed, hotels get overbooked, flights get canceled.
But you didn't come this far to get frustrated and turn around. You came to see the world, relax, and escape the high-pressure life back home. When you find yourself getting impatient and irritated, just think, "I'm on holiday. Every day is Saturday. What's the rush?"
Take a deep breath and put things in perspective — you're a nomad. You have nothing but time.
One of the things I've learned backpacking the world is that things always resolve themselves. Just relax, smile, and wait — your problem will work itself out. My hostel last weekend was overbooked, but I simply asked if they had any other beds in a different type of room. They did, and the problem was solved.
I got stuck on the runway in London for one hour. I could have been really annoyed and irritated, but what's the rush? I'll get there eventually.
So relax.
Adapt.
Breathe.
Book Your Trip: Logistical Tips and Tricks
Book Your Flight
Find a cheap flight by using Skyscanner. It's my favorite search engine because it searches websites and airlines around the globe so you always know no stone is being left unturned.
Book Your Accommodation
You can book your hostel with Hostelworld. If you want to stay somewhere other than a hostel, use Booking.com as it consistently returns the cheapest rates for guesthouses and hotels.
Don't Forget Travel Insurance
Travel insurance will protect you against illness, injury, theft, and cancellations. It's comprehensive protection in case anything goes wrong. I never go on a trip without it as I've had to use it many times in the past. My favorite companies that offer the best service and value are:
Want to Travel for Free?
Travel credit cards allow you to earn points that can be redeemed for free flights and accommodation — all without any extra spending. Check out my guide to picking the right card and my current favorites to get started and see the latest best deals.
Ready to Book Your Trip?
Check out my resource page for the best companies to use when you travel. I list all the ones I use when I travel. They are the best in class and you can't go wrong using them on your trip.