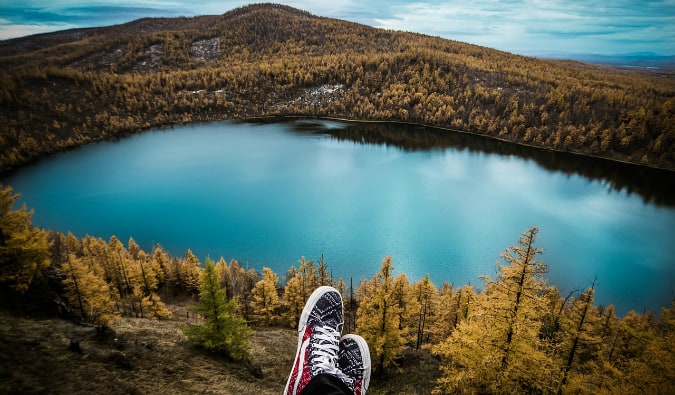 Posted: 02/17/2011 | February 17th, 2011
Sometimes it's good to travel with absolutely no plans, and sometimes it's good to have a rough itinerary. No matter what your choice is, it's important that you remain flexible. When I first started backpacking in 2006, I remember jumping on a train to Amsterdam on a whim. After I left there for Spain, I missed the city so much, I spontaneously flew back to Amsterdam and lived there for two months. One time I was in Thailand, and rather than moving on with my itinerary, I just decided to stay on in Ko Lipe for a month.
However, recently I've become more rigid in how I travel. I like to work, and though I might (sometimes) complain that having a website means I can't go off the grid, the truth of the matter is that I am a workaholic. I love improving this site. I got this work ethic from my parents, and I've never gotten rid of it.
This website often doesn't give me the flexibility to make crazy changes in my plans like I used to be able to do. However, one of my New Year's resolutions was to work less and play more. I want to better organize how I do work, so I can do less work. Last year, I found myself working more than traveling and I didn't like that. I love what I do, but I left the cubicle world so I could spend less time on work, not more. This year, I wanted things to be different. I wanted to work less, and enjoy myself much more.
While in Panama City, I met a Finnish girl who only "goes with the flow." She makes no plans and doesn't carry a guidebook, computer, camera, or phone. They are all things that weigh her down, she said. Because of her, I stayed in Panama City an extra week and skipped where I was originally going. I traveled last-minute with her to the small town of Portobelo to see her and my friend JD off to Colombia. I was even going to join them in Colombia, but I decided that the two weeks I have left in my trip wouldn't be enough time.
Waking up and heading to Portobelo last-minute was by far the best thing I've done since I arrived in Central America. Portobelo, a town with no Internet, no good beach, and no fun activities to speak of, ended up being my favorite spot in Panama. The locals were friendly and talkative, spending their nights hanging out in the town square. This was the only place in Panama where I really enjoyed the local food (it had spices and flavor!!!). Moreover, since this was the site of an old Spanish fort, there were good crumbling ruins to get lost in.
As travelers, it's important that we are willing to change our plans at a moment's notice. My friend JD joined the Finnish girl on the boat to Colombia. He was going to Costa Rica, but he decided a boat trip sounded better the morning we went to Portobelo, and he changed his plans right then and there. He too embodies a go-with-the-flow attitude. And because I went with the flow, I got to see this great town and spend more time with people and not my computer.
I recently read the book Blink by Malcolm Gladwell. In it he says that while we can overanalyze things, it's the split-second gut decisions that yield the best results. Sometimes we just know what feels right. I agree with him. Looking back on my life, I realize that it is the gut decisions that have always worked out best for me.
I think it's important to never second-guess yourself when traveling. That place you were going to go will still be there in the future, but the people you go with and the experiences you are about to have won't be. My Finnish friend was right. Just go with the flow. If you want to spend more time with people, go with them. Don't get caught up in your itinerary. You don't have to go anywhere you don't feel like going.
As a digital nomad, I think it's easy for me to get trapped in the job. The Internet will always take as much time as you give it. I get stuck behind my computer and stuck in my itinerary, and I feel that I have to go here or I have to do that. I've forgotten how travel is always at its best when it isn't planned.
And so I'm grateful for this experience in Portobelo because it made me realize that my intuition was right. I do need to go with the flow more. I need to forget about the computer and open myself up to change and spontaneity. Because, after all, those were the reasons I left the cubicle in the first place.
Related Articles:
How to Travel the World on $50 a Day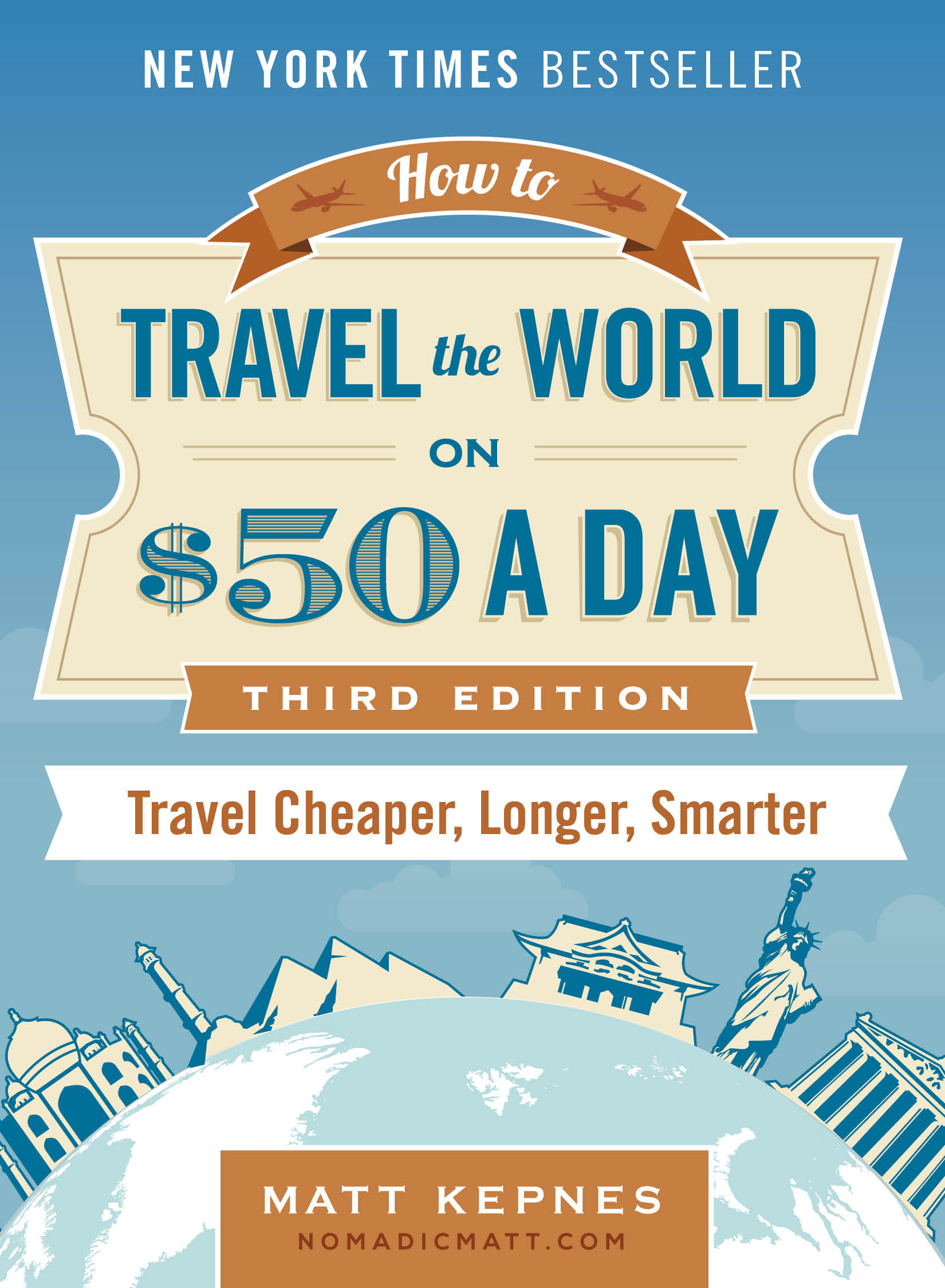 My New York Times best-selling paperback guide to world travel will teach you how to master the art of travel save money, get off the beaten path, and have a more local, richer travel experiences.
Click here to learn more about the book, how it can help you, and you can start reading it today!