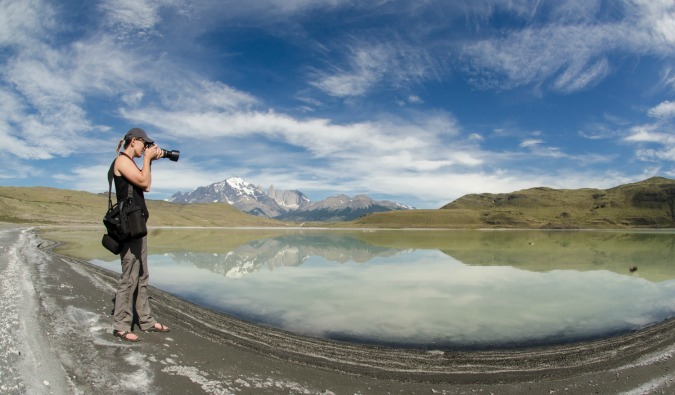 Last Updated: 3/6/2021 | March 6th, 2021
What do you do when you come back home? How do you explain the gap in your employment to the hiring person in front of you? How do you make travel seem like a win? Those are all valid questions people who take a career break have so I invited career break expert Sherry Ott to tell us when (and when not) to use travel to boost our resume.
You've just finished your life-changing travels and now you're back home and considering how you are going to find work again. Whether you're travels were a career break, gap year, or sabbatical, you will need to figure out how you account for the time and experiences on your résumé.
Normally you need to account in some way for the time spent away from work. If employers see a gap in your resume that isn't explained, you may not make it through the first cut of résumés.
I often work with travelers who are re-entering the workforce and are faced with the following questions when trying to update their résumé.
Travel: Where should it go on my résumé?
It depends. Do you think the experiences you had traveling apply to you finding a new job in your field? If so, then place it in the main part of your résumé. If you don't feel like it applies, then it probably belongs in a section reserved for "Additional Information" or "Hobbies."
Kristin Zibell of Take Your Big Trip is a frequent career breaker and she keeps her résumé flexible, saying, "I found the recruiters and hiring managers were looking for the professional story in my résumé. Every statement on my résumé needed to support this story and show the situation, action, and results. If my travels and experiences had a direct relationship to the position, like my blogging or volunteering abroad, then I listed it like a position: 'Travel Blogger' or 'English Teacher.' Most of the time, I found that travel was an interesting fact about me and explained the time gaps, but not directly related to the positions. In this case, I placed my travel experiences at the bottom in an 'Additional Activities' section that colored who I was and what I had done."
Kristin's résumé highlights her travels as international experience:
Ten months of travel to India, Nepal, Southeast Asia, the Middle East, and Europe, from October 2008 to May 2010.
Activities included volunteer work at Mother Teresa Mission Charities in Kolkata with disabled women and teaching English to street children in Jaipur.
Designed and authored three travel blogs during these multi-month solo trips. Currently editor of Takeyourbigtrip.com.
What type of information should I share?
It's probably not a good idea to put that you were a beach bum for 12 months, or that you traveled the Full Moon Party circuit. Instead, think about what you did on your travels that had to do with education, skill building, volunteering, and business, and highlight them in a professional manner. But there are some other skills you might want to consider:
1. Volunteering
One should always represent any volunteering done while traveling on a résumé. For me it demonstrated my commitment to education, giving back to other cultures, and global experience. You should always include where your volunteering took place, what your responsibilities were, and if there was any end result. The end results could be tangible things such as building a house, cleaning up after a natural disaster, or restoring wetlands. Example:
Extensive international travel background, comfortable working with and in different cultures.
Volunteered with Cross-Cultural Solutions in New Delhi, India, teaching computers, conversational English, and interview skills in order to assist young adults entering the workforce.
If not covered somewhere else in your résumé, also consider including any résumé-building, intangible results, such as improved leadership skills, proven ability to take initiative, and listening and communication skills. Finally, if your volunteering was for an extended period of time, such as six months to a year, then consider putting this experience in your work or education history.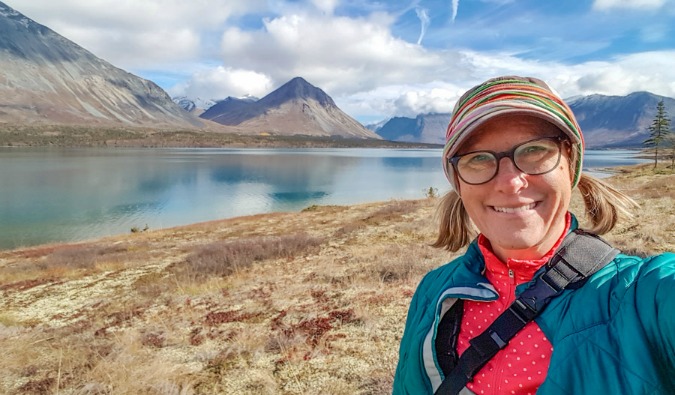 2. Working
I have found that more and more people are working while they travel; for example, I worked during my year in Vietnam. Work that is relevant to your field is important to highlight. Did you do any freelance work, consulting, work at a hostel, or ESL instruction? If so, this can go into your work history.
I highlighted my various work experiences as international work experience:
ESL Instructor: ILA Vietnam, Ho Chi Minh City
Teaching adults English as a Second Language (ESL)
Consultant: CAMENAE, Singapore
Delivered a usability analysis of the e-commerce site and led subsequent redesign
Conducted tests and created a regression test plan
Consulted with owners on their business vision and ensured that it can be supported on the site. Offered guidance on short- and long-term business plans and their technical implementation.
3. Blogging
Did you blog, write for publications, or do photography? All of these things illustrate that you took your travels seriously. Think about the new skills you learned when maintaining your blog. Did you increase your knowledge about search engine optimization, marketing or sales of affiliate programs, coding, or social media tools?
Laura Keller did a career break with her husband Ryan and blogged about it at Round We Go . She represented her blogging in the following way:
Digital Entrepreneur, Travel Blogger & World Explorer
Expanded economic and cultural views while exploring 20 countries in 14 months of extensive travel across six continents
Created, launched, and hosted the travel website RoundWedGo.com, attracting 10,000 unique monthly visitors
Governed online traffic, social media, and SEO to create advertising and sponsorship revenue for RoundWeGo.com
Contributed travel articles to leading lifestyle and travel websites and blogs
Be sure to talk about the soft skills
Even if all you did was lounge around a beach all day and drink beer, you picked up some business skills while traveling around the world. It's hard to think about mundane day-to-day experiences as skill building, but they are. There are a lot of business skills you can learn without actually having gone to business school. In fact, these "business skills" are simply important life skills that can give you an edge:
Negotiation skills – All that time spent in markets haggling over the cost of a magnet was beneficial. You were exposed to and employed various negotiation tactics that can be highlighted. Businesses want people who are sharp negotiators and can make deals, not people who are pushovers.
Budgeting and planning – You most likely had to plan and save for your career break. In addition, you continued to monitor your budget and assessed any financial risks.
Adaptability – When you travel, things go wrong, plans change, there are mudslides that you can't predict. As a traveler, you are forced to change plans constantly. You handle the issues that hurdle your way quickly after a few months on the road. In the ever-changing world of business, the ability to adapt is important.
Communication skills – When trying to converse in foreign cultures, verbal and nonverbal communication is necessary to overcome language and cultural barriers. This skill is helps you deal with people, which is an important aspect of any job. Workers with good communication skills are the ones who rise fast.
All of these new skills belong on your résumé. And when you are asked about them in an interview, you'll be able to share an amazing story about "that time in Vietnam…" when a skill came in handy and how it can help you in your job. As Kristin Zibell says, "In an interview, I used travel stories to illustrate soft skills, like dealing with adversity or ambiguity. I shared my travel experience as a part of my professional story. This technique made me a more memorable and interesting candidate."
Use your travel to make you stand out. Keep in mind that many of these experiences, if described in a professional manner, will make you stand out from other candidates.
Don't hide your travel when searching for a job — embrace it!
Sherry Ott is a long term traveler, blogger, and photographer at Ottsworld. She's also a co-founder of Meet, Plan, Go!, a website and national travel event teaching you how you can take your very own traveling career break or sabbatical.
Book Your Trip: Logistical Tips and Tricks
Book Your Flight
Find a cheap flight by using Skyscanner. It's my favorite search engine because it searches websites and airlines around the globe so you always know no stone is being left unturned.
Book Your Accommodation
You can book your hostel with Hostelworld. If you want to stay somewhere other than a hostel, use Booking.com as it consistently returns the cheapest rates for guesthouses and hotels.
Don't Forget Travel Insurance
Travel insurance will protect you against illness, injury, theft, and cancellations. It's comprehensive protection in case anything goes wrong. I never go on a trip without it as I've had to use it many times in the past. My favorite companies that offer the best service and value are:
Want to Travel for Free?
Travel credit cards allow you to earn points that can be redeemed for free flights and accommodation — all without any extra spending. Check out my guide to picking the right card and my current favorites to get started and see the latest best deals.
Ready to Book Your Trip?
Check out my resource page for the best companies to use when you travel. I list all the ones I use when I travel. They are the best in class and you can't go wrong using them on your trip.