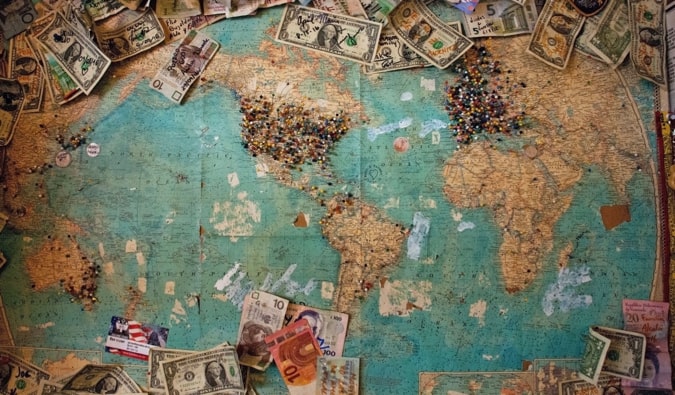 Updated: 10/9/18 | October 9th, 2018
I remember when I started planning my first trip around the world. I had no idea what I was doing. When I decided to quit my job and travel the world, I walked into a bookstore and bought Lonely Planet's Southeast Asia on Shoestring. It made the trip seem more real, but it didn't prepare me for planning a long world trip. Back then, there weren't really travel blogs, guides, sharing economy websites, and apps like there are today. I was lost. I figured it out as I went, just hoping I didn't miss anything.
Trip planning can be a daunting task. Where do you begin? What's step one? What's step two? What's step three? It's easy to get overwhelmed, especially when you haven't done something like this before.
I've planned countless trips and vacations for over the years (for myself, friends, and even group tours) and I've developed an efficient checklist that ensures I don't miss anything important (I like lists) during the trip planning process. I don't want to get to my next destination and then realize I forgot something.
And neither do you!
There is a lot of information on this website (and even more information packed into my book), but one question that comes up frequently is, "Matt, how do I put this all together? How do I plan a trip?"
In a continuing effort to help you get out the door and into the world, I've created this step-by-step guide on how to plan a trip. It works for any kind of trip and no matter how long you're going for! Just follow this checklist and you'll be off in no time!
If you want to jump ahead, simply click on any of the links above.
How to Plan Your Next trip
Step 1: Decide Where You Want To Go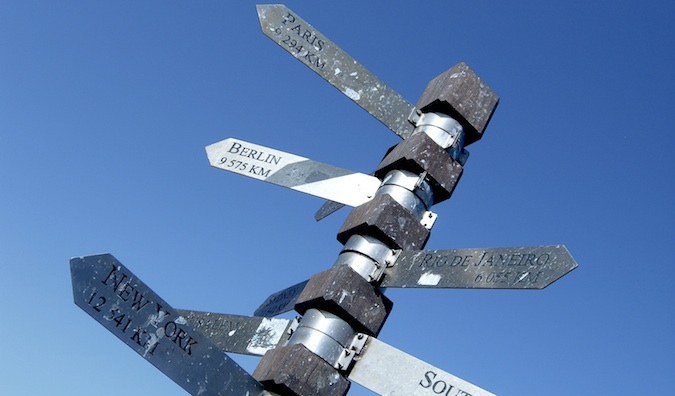 Defining where you want to go sets a goal to work toward. A lot of people talk vaguely about travel. They never say where they are going, just that they are going. Picking a destination is immensely important, as it gives you a definite goal. It's a lot easier to mentally get behind "I am going to Paris" than "I'm going to Europe" or "I'm going somewhere." Not only will your trip become more concrete for you and easier to commit to, but it will make planning easier as well…because you know what to work towards.
Resources for picking your travel destination:
Step 2: Decide the Length of Your Trip
How much does it cost to travel? I have no idea without knowing for how long you're going away. You can't figure out how much you need to save if you haven't decided on how long you'll be in your destination. After you say "I'm going to Paris," add "for 10 days."
Now, you have a concrete plan to work from. "I am going to Paris for 10 days" is a trip that you can plan for.
---
Want to learn how I travel the world for free? GET MY FREE GUIDE
---
Step 3: Research Your Costs
So you know where you're going and how long you'll be there, but to really nail down how much money you need, your next task is to research the costs in your destination at the style of travel you want. Do you want to backpack, or would you rather stay in luxury hotels? How much are hostels, hotels, restaurants, and attractions? Knowing will allow you to estimate how much money you'll need for your trip. Here is how to research costs:
Buy a guidebook.
You can begin with my travel guide section.
Ask on community websites like our forum and Facebook group or Lonely Planet.
Google prices for specific things you want to do.
You don't need to do more than that. There's so much information on the web that if you go down the rabbit hole of overplanning, you'll get lost and confused by the firehose of information. Stick to those four things and you'll be set!
In our example, if you are going to Paris for 10 days and need $75 a day (not including your flight), you know you need to save $750 (though round up to $800 since it's good to have extra) for your trip. If you were to travel around the world for a year, you'd need $50 a day.
Step 4: Start Saving Money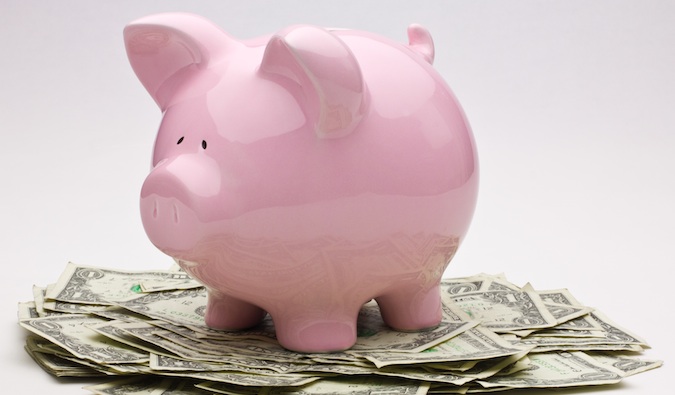 Write down all your current expenses so you can determine where you are spending money and how you can cut back. People bleed a lot of money every day through small purchases: that bottle of water, the dollar for that snack, that extra coffee. All of that adds up and creating this breakdown can let you know where you need to cut and save.
For example, if you need $2,000 USD for the trip you're taking in eight months, that means you only have to save $8.33 per day. Couldn't you find a way to save $8 per day? Heck, your daily coffee is most of that!
You can read this post 22 Ways to Cut Your Expenses and Save for Travel for more in-depth and creative ways to cut your day-to-day expenses.
Step 5: Get a Travels Rewards Credit Card

While you're working to save money, get a travel credit card so you can earn sign-up bonuses to redeem miles and points for free flights and hotel stays. Most cards have bonuses of up to 50,000 points when you meet their minimum spending requirement (often $1,000 within a three-month period). That's enough miles for a free flight almost anywhere in the world!
If you want a free flight, use the cards that help with that. If you want free hotel rooms, get a hotel card. You don't need to sign up for very many cards; pick one or two and focus on those. Do this the moment you decide you want to travel. Don't wait — waiting equals lost miles, which means less free travel.
Collecting points and miles (which is called "travel hacking") is what all the experts do to cut their costs and travel longer. It's what has kept my costs down and me on the road for so many years.
I am always doing this so I can travel for as cheap as possible.
For more tips, check out my post on how to pick the best travel credit card.
Step 6: Switch to No-Fee ATM Cards
Don't give banks any of your hard-earned money. Save every extra dollar you can by using a no-fee ATM card. I use Charles Schwab, but there are lots of other banks (don't forget to check your local banks) that don't charge ATM fees. Additionally, you can join a bank in the Global ATM Alliance.
Step 7: Stay Focused and Inspired
Keep feeding your desire to travel. Travel planning can be daunting and a lot of work and, if your friends and family aren't that enthusiastic about it, it can be a little depressing because the support you're looking for isn't there. Luckily, there are tons of ways to stay focused and keep your spirits lifted thanks to the amazing community we have on this website. Here are some inspiring travel stories to help keep you inspired to travel:
Step 8: Check for Last-Minute Deals
Okay, you're inspired, prepared, and on your way to saving money for your trip. But before you go buy that flight or book that hotel, check for deals you might have missed. You may dream of Paris but maybe there are great deals to Berlin right now. Maybe you can get a seven-day cruise for 70% off, a package deal to Hawaii for the price of your flight to Paris, or 50% off sailing trips around Greece.
It's a big world, and there are lots of places I want to see, so if I end up choosing B over A, I'm happy! If you're flexible too, make sure you look for any money-saving deals. Some deal websites worth checking out are:
Step 9: Book Your Flight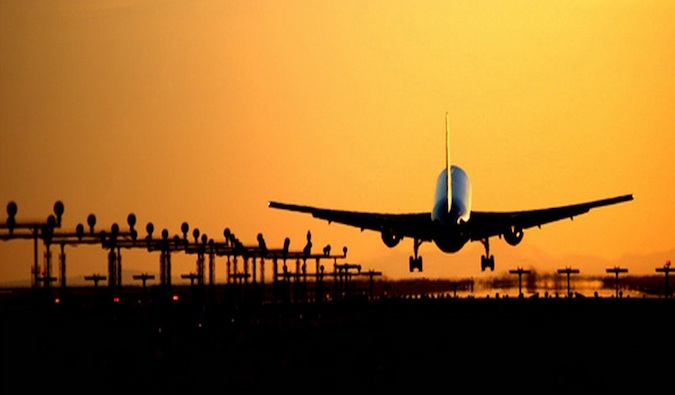 After you've used your travel credit card and received your sign-up bonus, use your miles to book your flight. It is harder to use miles these days due to less availability, so make sure to book early to ensure you get your desired flight.
There are still many ways to avoid being the person on the flight who paid the most. My favorite sites for finding cheap airfare:
For the best deals, book your flight about two months in advance. Here are two articles on how to score a cheap flight:
Step 10: Book Your Accommodation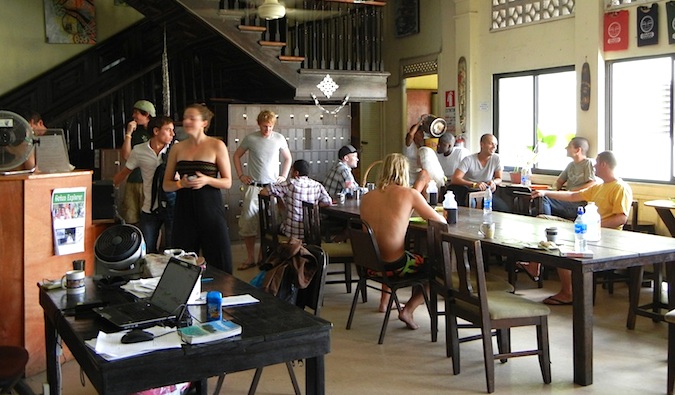 If you have a set schedule, feel free to book accommodation for the duration of your trip, but if you are going to be traveling long-term, book just the first few days. Once you know the dates you'll be in your destination, there is no real reason not to find a place to stay. My view is that waiting will just lead to you losing your top picks.
Love hotels? They won't save you money, but you can sign up for some hotel credit cards and get free rooms, too. Marriott has a great rewards card whose sign-up bonus is equal to one week's free stay. Starwood's AMEX card is wonderful too, but the spending threshold in order to get the points bonus is higher.
The following booking sites offer the best rates for accommodation:
Alternative: Contact people on hospitality websites like Couchsurfing, Be Welcome, or WWOOF and ask if they would be willing to host you. You want to do this in advance so people have time to rearrange their schedule and plan for your visit.
Step 11: Plan Your Activities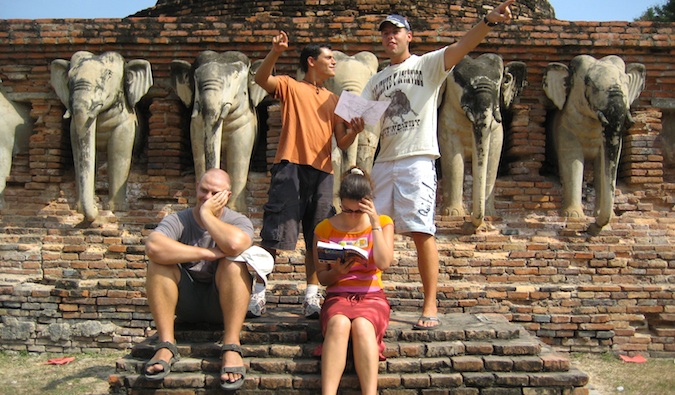 Outline the major activities you want to enjoy and how much they cost. Make any last-minute adjustments to your savings so you can ensure you have enough money. This will also help you figure out if you need any reservations for your chosen tours or activities.
Step 12: Sell Your Stuff
If you are going on a long-term trip (six months or more), sell your stuff in order to earn extra money for your trip. Start doing this about 60 days before you leave. Some sites to use are:
If you aren't going to be gone that long, skip this step. If you are going away long-term but want to keep your stuff, move it to a friend's house or keep it in storage. A good storage company in the US is Public Storage, which starts at $50 per month.
Step 13: Automate Your Bills
Get rid of your mail, go paperless, and set up online bill payment for your recurring bills to ensure you won't miss any while overseas. If you are still going to get paper mail, use a service like Earth Class Mail, which will collect and scan your mail for you. (If you are going on a two-week trip, you don't really need to worry about this, so you can skip this step, too.)
Step 14: Tell Your Card Companies You're Traveling
No matter how long you'll be gone, it's a good idea to let your credit card companies know you will be overseas; that way any transactions that you make aren't flagged as fraudulent and your card is less likely to be blocked. There's nothing worse than having to sit on the phone with your credit card company instead of enjoying your vacation.
Step 15: Pack!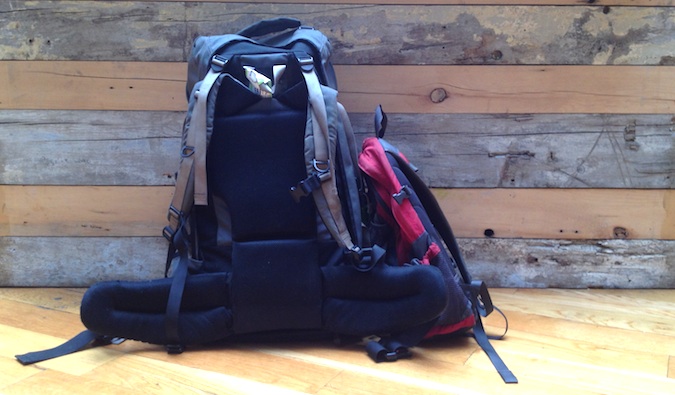 Time to pack for your trip! Here's a suggested packing list to help you take just the right amount of stuff and avoid overpacking. While what you pack will depend on where you are going, remember that you don't need to pack everything you own. I usually travel with a 40L bag and then a day bag, and that's probably a great size for pretty much any trip. You don't need a massive 70L bag stuffed to the top for a trip around Europe or Asia. So collect your items and then remove at least 20%. You're going to be lugging this bag around for months, so less is definitely more!
Step 16: Buy Travel Insurance
While a lot of people think, "I'm healthy, I don't need travel insurance. I won't get sick," travel insurance is much more than just medical protection. It covers you when your camera breaks, your flight is canceled, a family member dies and you have to come home, or if something gets stolen.
Travel insurance is something you will need on the road. You never know what might happen, and most health plans won't cover you overseas. I never thought I would pop my eardrum while I was scuba diving or break my camera in Italy. My friend never thought he would break his leg hiking; another friend certainly didn't expect her father would die and she would have to fly back home.
Travel insurance is only a few dollars a day and only a fool doesn't buy it. Here's my ultimate guide to picking a good insurance company that shod you how to pick a good plan that covers you for when you get sick, flights get canceled, you get injured, something gets stolen, or your trip is delayed! Travel insurance will cover you for all of it!
My favorite company is World Nomads and I use them for all my trips. If you're older than 70, check out Insure my Trip as they are the best provider for older travelers.
Step 17: Enjoy Your Trip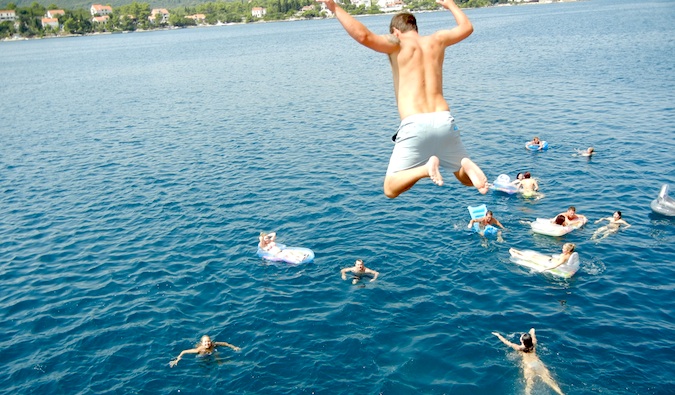 Go on your trip and have fun! Head to the airport, board your plane (don't forget your passport!), and enjoy the fruits of your labor. You've worked hard to get here. If you're feeling nervous, don't worry — that's perfectly normal! You're about to embark on an amazing adventure. Trust your planning, follow your instincts, and you'll have the trip of a lifetime. I guarantee it.
***
By using this post as a guideline for your trip planning, you can better organize and prepare for your trip. You'll check all the boxes, not miss anything, and have plenty of money for your vacation. It can be as simple as booking a flight and packing or as complex as rearranging your entire life to go backpack the world forever.
But, no matter how long your trip may be, this list will help you stay organized and motivated as you plan your trip and to step onto that plane and out into the world.
P.S. – Yes, I did leave out visas and vaccinations, because needing those isn't as universal as the other stuff on this list, but don't forget to check if you need those, too!
Want to have this information at your fingertips? Download this post as a PDF
Want to Learn How I Travel for Free?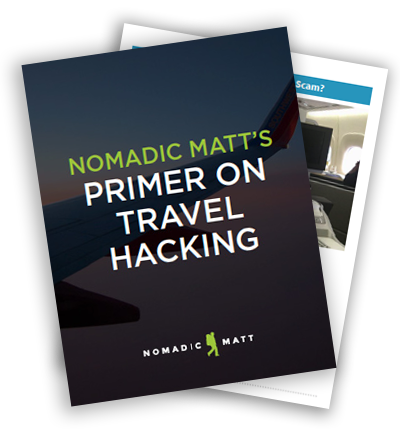 Stop paying full price! Download my free guide to travel hacking and learn how to get free flights and accommodation. You will learn:
How To Pick a Credit Card
How To Earn Miles for Free Flights & Hotels
Is Travel Hacking Really a Scam?
Book Your Trip: Logistical Tips and Tricks
Book Your Flight
Find a cheap flight by using Skyscanner or Momondo. They are my two favorite search engines because they search websites and airlines around the globe so you always know no stone is left unturned.
Book Your Accommodation
You can book your hostel with Hostelworld as they have the most comprehensive inventory. If you want to stay elsewhere, use Booking.com as they consistently return the cheapest rates for guesthouses and cheap hotels. I use them all the time.
Don't Forget Travel Insurance
Travel insurance will protect you against illness, injury, theft, and cancellations. It's comprehensive protection in case anything goes wrong. I never go on a trip without it as I've had to use it many times in the past. I've been using World Nomads for ten years. My favorite companies that offer the best service and value are:
Looking for the best companies to save money with?
Check out my resource page for the best companies to use when you travel! I list all the ones I use to save money when I travel – and I think will help you too!