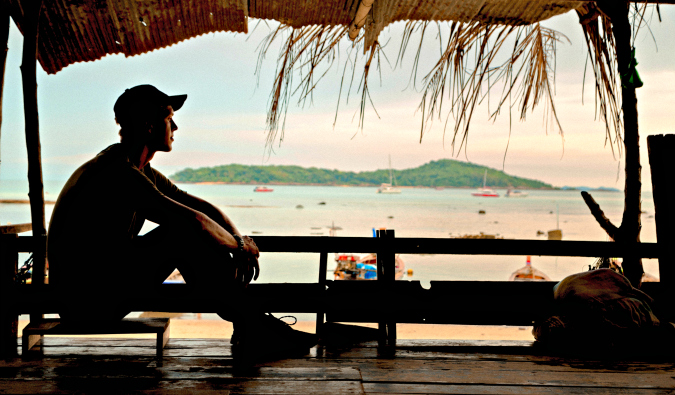 Last Updated: 7/8/23 | July 8th, 2023
Motivated people can achieve anything they set their minds to. But how does one stay motivated, especially to travel, when you are busy working and living life while your family and friends disparage your ideas, you're overwhelmed planning your trip, or maybe just burnt out from being on the road already?
Motivation is not an unlimited wellspring but a battery that needs to be kept charged. All too often, life gets in the way and hinders our plans or throws us off track. If we don't pay attention, that battery becomes depleted and our travel goals fall to the wayside. All of a sudden, years have gone by and you're still nowhere near reaching the travel goals you've dreamed about.
For example, my trip to Iceland had been years in the making. I always talked about it but it kept getting delayed because "stuff came up."
It wasn't until I finally said "enough" and booked my ticket right there that the trip became a reality.
And it's not just the waiting to travel that requires motivation. You can burn out and get off track while on the road too. It's something that happens to a lot of long-term travelers.
Years ago, I burnt out when I was on the road. To recover, I went to Cambodia to recharge my batteries. I stayed in one place, watched movies, read books. Alone. No wandering or sightseeing. Just rest. It was relaxing, and one day I woke up and said "I'm ready to go again."
When you plan your trips, you don't think about the long boring hours on a bus, the delays, the annoying airports, dealing with snorers in hostel dorms, fending off tours and scammers, and all the other things that will suck the energy and joy out of your experience.
Eventually, you need to stop and recharge your batteries. To is stay in one place, watch Netflix, and relax.
Whether you're planning a trip or already on the road, it's important to find ways to stay motivated. Today, I want to share seven tips on how to stay motivated to travel — whether you are planning your trip or feeling a little burnt out on the road:

1. Hold yourself accountable
The best thing you can do to stay focused is to be held accountable. Being accountable to others will help make sure that you don't fall off the wagon. They will help keep you focused on your goal, and the social pressure to stay on track will provide some extra motivation to follow through.
Whether that is betting money, having someone check in on you, keeping track of goals, or having someone help you plan, just being held accountable will force you to stay focused, even on those days you don't feel like it!
Accountability ensures action and can force you to follow through when a lack of energy would otherwise hold you back.
Here are some other apps that might help you hold yourself accountable:
READ MORE:
2. Devote time
Stuff always seems to come up, doesn't it? Sure, I was planning to visit Iceland in May and then suddenly, May was here and I was busy.
Or maybe you decide today's the day you're going to plan your trip but then you forget you have laundry to do. My solution? Pick a day and time you are normally not busy (i.e., on Facebook) and devote that time to planning your trip.
Make it a consistent part of your schedule and develop a habit so that it doesn't feel like a task you "have" to do; it becomes just something you do automatically.
Set aside thirty minutes each day to focus on travel. Turn it into part of your everyday routine. This time can be used to do research or read books and blogs. This will help you stay inspired and interested while helping you plan your next adventure. Schedule it into your calendar so you never let the day get away from you. It's in your calendar. You can't skip it.

3. Read travel blogs
Reading about other travelers' adventures can show you that it is easier to travel than you thought, provide advice and tips on the art of travel, and teach you about places you've never heard of. One day you'll get sick of living vicariously through others, and you'll go out and create your own travel stories. They will show you that yes, travel is realistic, practical, and financially possible.
Here is a list of my current favorite travel blogs that can help you out.

4. Read travel books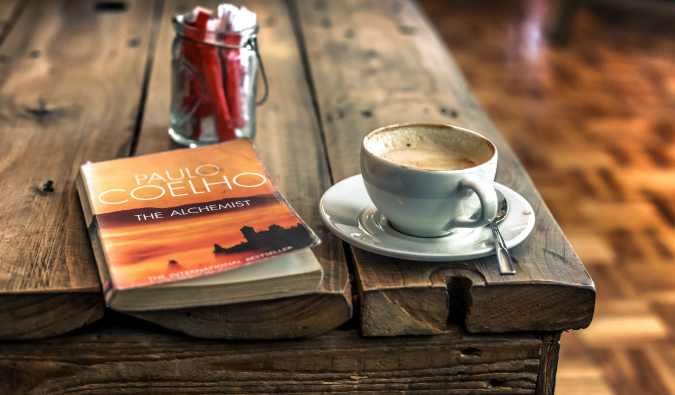 After I finished Turn Right at Machu Picchu by Mark Adams, a book about his epic adventure through Peru, I was so motivated to see Peru that I ordered a guidebook to the country.
While reading travel blogs is great, travel books are even better because they cut deep into a destination and open it up in a way a short blog post can't.
And in that same vein, be sure to read books about the destination you are visiting so you can get a deeper understanding of the place. You can't understand the location's present if you don't understand its past.
Here are a few travel books to help get your inspiration flowing:
5. Learn a language
Join a class and pick up a language you might use on the road. Once you've started learning the language, you'll hate to waste your new skill. And the only way to use it is to travel to where they speak it! Here are some apps and resources to help you learn:
And here are some blog posts from language experts I know to get you started:
6. Take a break
If you've been on the road for a while, you've probably burnt out a bit. Travel isn't always rainbows and unicorns, and spending a lot of time on the road can lead to burnout. That's going to sap your motivation and might even have you thinking about home.
It did for me once (I got burnt out on my first trip and went home early), and the second I got home I face-smacked myself and said, "What was I thinking!"
I learned my lesson and found that a much better way to get your mojo back is to take a break. Instead of moving on to your next destination, stay where you are for as long as you need.
Watch TV.
Work at your hostel.
Sit by the beach every day.
Whatever relaxes you, do that.

7. Meet other travelers
Sometimes it can be hard to stay motivated if the people around you aren't supportive of your desire to travel. If you're struggling, here are some suggestions:
Additionally, tune out the naysayers who don't believe long-term travel is possible because you'll see from all these people encouraging you that it really is.
An encouraging environment is a better environment! And a community of travelers telling you aren't crazy and this is possible will drown out all the naysayers in the world.
***
If you're like me, you go through bouts of motivation. You get super excited about a trip and then your mind moves on to something else, or the challenge of planning saps some of your motivation and you put it off until later.
But there's only today, so use these tips to help stay motivated about your next trip.
Because one day, you'll run out of tomorrows.


Book Your Trip: Logistical Tips and Tricks
Book Your Flight
Find a cheap flight by using Skyscanner. It's my favorite search engine because it searches websites and airlines around the globe so you always know no stone is being left unturned.
Book Your Accommodation
You can book your hostel with Hostelworld. If you want to stay somewhere other than a hostel, use Booking.com as it consistently returns the cheapest rates for guesthouses and hotels.
Don't Forget Travel Insurance
Travel insurance will protect you against illness, injury, theft, and cancellations. It's comprehensive protection in case anything goes wrong. I never go on a trip without it as I've had to use it many times in the past. My favorite companies that offer the best service and value are:
Want to Travel for Free?
Travel credit cards allow you to earn points that can be redeemed for free flights and accommodation — all without any extra spending. Check out my guide to picking the right card and my current favorites to get started and see the latest best deals.
Need Help Finding Activities for Your Trip?
Get Your Guide is a huge online marketplace where you can find cool walking tours, fun excursions, skip-the-line tickets, private guides, and more.
Ready to Book Your Trip?
Check out my resource page for the best companies to use when you travel. I list all the ones I use when I travel. They are the best in class and you can't go wrong using them on your trip.