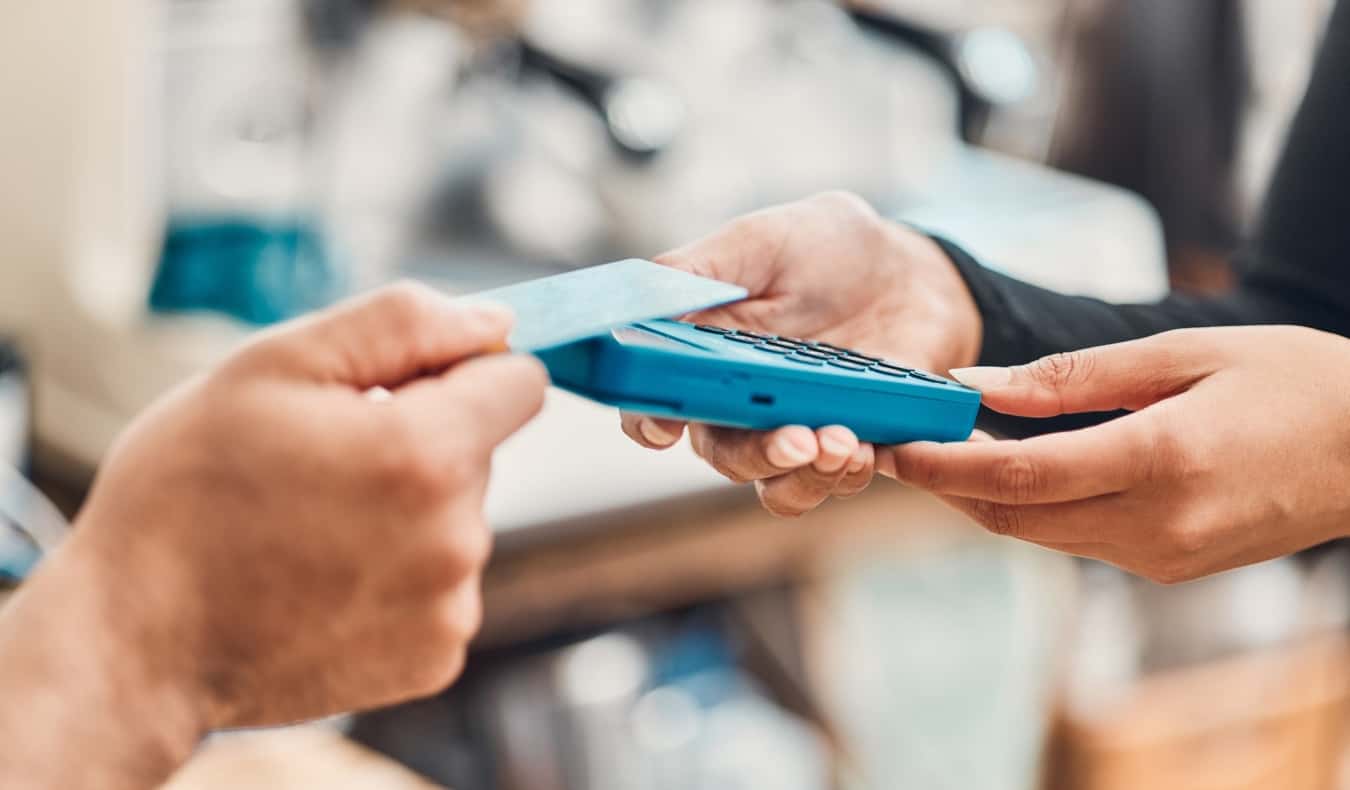 Posted: 10/9/23 | October 9th, 2023
I write a lot about using credit cards to get points and miles for free travel. It's a topic I'm passionate about because it has not only saved me thousands of dollars over the years, but it's helped thousands of my readers too.
And, while earning points and miles has never been easier (at least in the US), there's a common question I get that I wanted to address today.
"Matt, what if I have bad credit? I can't get those fancy cards. What can I do?"
While it's true that if you have bad credit you probably won't get approved for the best travel credit cards right off the bat, that doesn't mean you can't get approved for any card. Just because you don't have the best credit today doesn't mean you shouldn't start working towards better credit tomorrow.
Having bad credit can be difficult in the credit-centered US, but it's something you can improve — more quickly than you might think. Banks know that not everyone has excellent credit, and many offer credit cards for people either rebuilding their credit or starting to build credit from scratch. You can also check with your local bank and credit unions to see if they offer any options (many do).
To help you get started, here's my list of the best credit cards for people with bad credit (as well as everything you need to know about credit scores).

What Is a Credit Score?
The first credit score wasn't invented until the late 1950s, and the FICO score (which 90% of lenders use) wasn't introduced until 1989. But, since then, they've become an incredibly important part of financial life in the United States.
A credit score is a number between 300-850 that attempts to predict how likely you are to pay a loan off, and if you'll do so on time. Lenders (like banks and credit card companies) use your credit score to determine whether to give you a new account of credit, which could be a credit card, mortgage, or car loan. Your credit score also influences key factors when opening new accounts, like the interest rate and credit limit (with higher credit scores come lower interest rates and higher credit limits).
Credit rating companies, of which FICO® is the most widely used, get credit reports from the three credit rating bureaus, Experian™, Equifax®, and TransUnion®. FICO® uses five factors to come up with your score (in order of descending importance): payment history, credit utilization, credit age, credit mix, and credit inquiries.
Since the number and frequency of credit inquiries makes up part of your score, you may see a slight dip when you apply for a new card, but it bounces back pretty quickly (especially because when you open a new line of credit, your credit utilization goes down, since you are using up less of your available credit).
If you're not sure what your credit score is, start by finding out by requesting your free score and credit report at AnnualCreditReport.com. Federal law requires each of the credit bureaus to give you a free report once every 12 months. Make sure to look at not just your score but your report too as then you'll be able to see the areas in which you need to improve.
To give you an idea of where your score falls, here are the general ranges for FICO® credit scores:
Poor (580 and below)
Fair (580-669)
Good (670-739)
Very Good (740-799)
Exceptional (800 and above)
"Bad credit" is considered to be in the poor or fair range.

Secured vs Unsecured Cards
When it comes to applying for credit cards, there are two types of credit cards you can get: secured and unsecured cards. If you have bad credit, your best option may be getting a secured credit card. These are cards offered to those who have bad credit, as they are less risky for both you and the bank.
You'll be required to put down a security deposit in advance (usually a few hundred dollars), which then becomes your credit limit. You can spend up to that amount, which proves to the credit card companies that you're a responsible credit user. (But, crucially, this security deposit does not go towards paying your balance. You still have to pay that off in full each month. The security deposit is just a back up for the credit card companies in case you don't.)
Secured cards usually have fairly low credit limits, high interest rates, and rarely come with rewards, but they're a good steppingstone as you work to build credit.
As you improve your score, you'll be able to apply for unsecured cards (though there are some unsecured cards that will approve those with bad credit; you'll see a couple on this list). These are your standard credit cards, or what probably already comes to mind when you think of one. As your score goes up, more and more cards will become available to you, though you'll need a good or excellent score to get approved for the best travel credit cards.
The good news is that many credit card companies now offer a prequalification tool where you can put in your information and see if you're likely to be approved before you submit your application. You can get prequalified without a "hard pull," meaning that your credit score won't be impacted since actually applying for a card does create a dip in your credit score.
With all that in mind, here are some of the best credit cards for bad credit:
Capital One Quicksilver Secured Cash Rewards Credit Card
Capital One is known for having some of the best travel credit cards out there, and they're leading the way in secured credit cards too. This card offers 1.5% cash back on every purchase, which isn't common in a secured credit card. It also has no foreign transaction fees, so you can start using this for any overseas adventures you already have planned. As you build credit, you can eventually easily transition to an unsecured version of the card.
With this card, you'll get:
No annual fee
1.5% cash back on every purchase
5% cash back on hotels and rental cars booked through Capital One Travel
Prequalification option (see if you're pre-approved with no impact on your credit score)
No foreign transaction fees
Free credit score monitoring with CreditWise
Potential to upgrade to an unsecured Quicksilver card in the future
Automatic consideration for a higher credit line in 6 months
While this is the best secured card for travelers, Capital One offers several other secured cards. Another popular option is their card_name, which offers a lot of the same features, but without the cashback rewards (so try to get the Quicksilver first).
Learn More
Mission Lane Cash Back Visa Credit Card
This card is great amongst cards for people building credit, because it offers a straightforward 1-1.5% cash back (depending on your credit report). And as an unsecured card, there's no security deposit required either. Note that the card charges a 3% foreign transaction fee, so you won't want to use this one while traveling abroad.
The Mission Lane Cash Back Visa Credit Card offers:
Prequalification option
No security deposit requirement
Unlimited 1-1.5% cash back
No annual fee
$300 minimum credit limit
Automatic consideration for a higher credit line in 7 months
The Mission Lane Cash Back is aimed at those with fair credit, so if you're unable to get approved, there's also the card_name (which has no cash back and an annual fee but is easier to get).
Learn more
Chime Credit Builder Visa® Credit Card
Issued by Stride Bank, this card sort of works like a prepaid debit card but it reports to the credit bureaus. So, if you want a foolproof way to build credit where you can never be charged interest, this is a great option. The downside is that you must open a Chime checking account, as the card works in tandem with your account.
Once you've made a qualifying direct deposit of at least $200, you can move money from your Chime checking account into Credit Builder card's secured account, which you then use to pay off the card. And unlike with most secured cards, there's also no set credit limit. You create your limit yourself with the money you deposit.
With this card, you'll get:
No annual fee
No interest charges
No minimum security deposit required
No credit check (so there's no impact on your current score)
Ability to set your own credit limit
Easy-to-use app to manage your account and card
Learn more
***
Using travel credit cards has saved me a fortune over the years. It can do the same for you. And while having a bad credit score can seem like a death sentence as a traveler, it doesn't have to be. By getting one of the credit cards above, you can start improving on your score today, getting you that much closer to unlocking cards that will earn you points and miles tomorrow!
Book Your Trip: Logistical Tips and Tricks
Book Your Flight
Find a cheap flight by using Skyscanner. It's my favorite search engine because it searches websites and airlines around the globe so you always know no stone is being left unturned.
Book Your Accommodation
You can book your hostel with Hostelworld. If you want to stay somewhere other than a hostel, use Booking.com as it consistently returns the cheapest rates for guesthouses and hotels.
Don't Forget Travel Insurance
Travel insurance will protect you against illness, injury, theft, and cancellations. It's comprehensive protection in case anything goes wrong. I never go on a trip without it as I've had to use it many times in the past. My favorite companies that offer the best service and value are:
Want to Travel for Free?
Travel credit cards allow you to earn points that can be redeemed for free flights and accommodation — all without any extra spending. Check out my guide to picking the right card and my current favorites to get started and see the latest best deals.
Need Help Finding Activities for Your Trip?
Get Your Guide is a huge online marketplace where you can find cool walking tours, fun excursions, skip-the-line tickets, private guides, and more.
Ready to Book Your Trip?
Check out my resource page for the best companies to use when you travel. I list all the ones I use when I travel. They are the best in class and you can't go wrong using them on your trip.
Advertiser Disclosure: "Nomadic Matt has partnered with CardRatings for our coverage of credit card products. Some or all of the card offers on this page are from advertisers and compensation may impact how and where card products appear on the site. Nomadic Matt and CardRatings may receive a commission from card issuers."
Editorial Disclosure: "Opinions, reviews, analyses & recommendations are the author's alone, and have not been reviewed, endorsed, or approved by any of these entities. This page does not include all card companies or all available card offers."