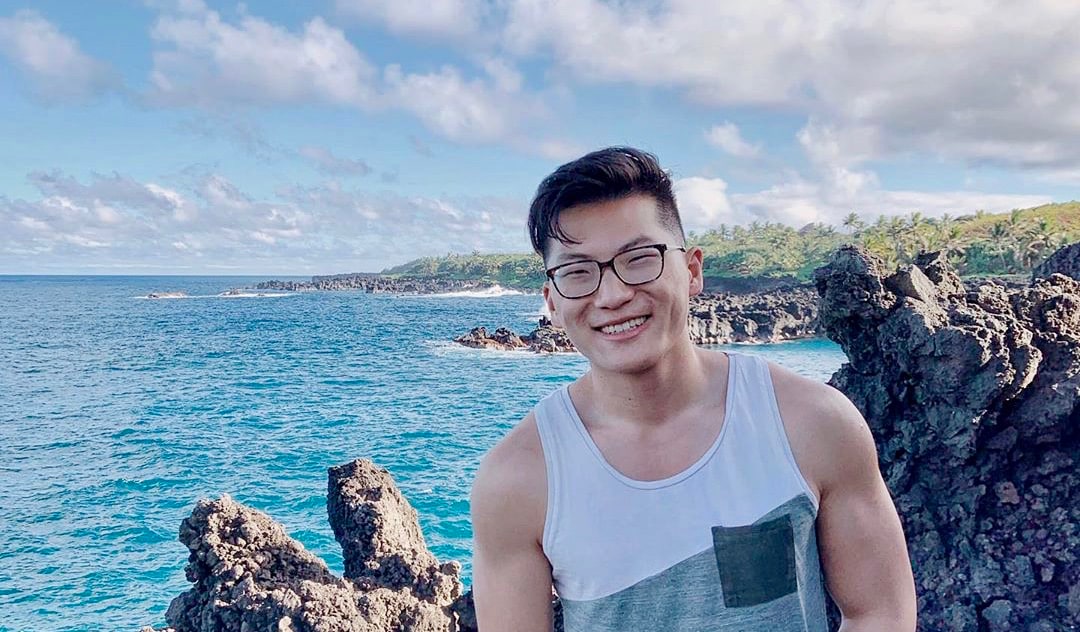 Posted: 4/2/2020 | April 2nd, 2020
Travel hacking is one of the best ways to lower your travel costs. Flights, accommodation represent two of the biggest expenses travelers face so getting those to zero allows you to travel more for less. When money isn't a worry, the world is your oyster.
While I have tons of travel hacking resources on this website for U.S. travelers, I get a lot of questions from Canadians about whether they can take advantage of travel hacking too. And the answer is always yes!
While the U.S. has the most deals and opportunities, Canada isn't too far behind and is the second biggest points market in the world.
To help you understand the Canadian travel hacking world, I reached out to my friend and fellow travel blogger Ricky Zhang from Prince of Travel. In this interview, he shares his tips and tricks.
Nomadic Matt: Hey Ricky! Thanks for doing this! To begin, tell us about yourself.
Ricky: I'm based out of Montreal and Toronto, and I've always loved to travel and get the best bang for my buck when doing so. For the past few years, I've run the Prince of Travel website, which is dedicated to helping my fellow Canadians maximize their frequent flyer miles and credit card points to travel the world at a fraction of the price.
How did you get into travel hacking?
I first became interested in points and loyalty programs back in 2013. As a university student in Canada, I was making frequent trips back home to China to visit my family and I was trying to figure out how I could get airport lounge access.
It turns out that there was a little-known opportunity to earn top-tier Star Alliance Gold status very easily with the loyalty program of Aegean Airlines, the Greek national airline. I figured out that I could simply credit the miles from one or two of my round-trip flights to Aegean and I'd end up with Star Alliance Gold, which would get me the lounge access I wanted.
That led me to the online blogs and forums, where I quickly learned that credit card points — and specifically the signup bonuses — was the key to racking up the points and funding many trips around the world (often in business class or First Class) at a fraction of the price.
From there, I was hooked and I've just continued honing my craft over the years!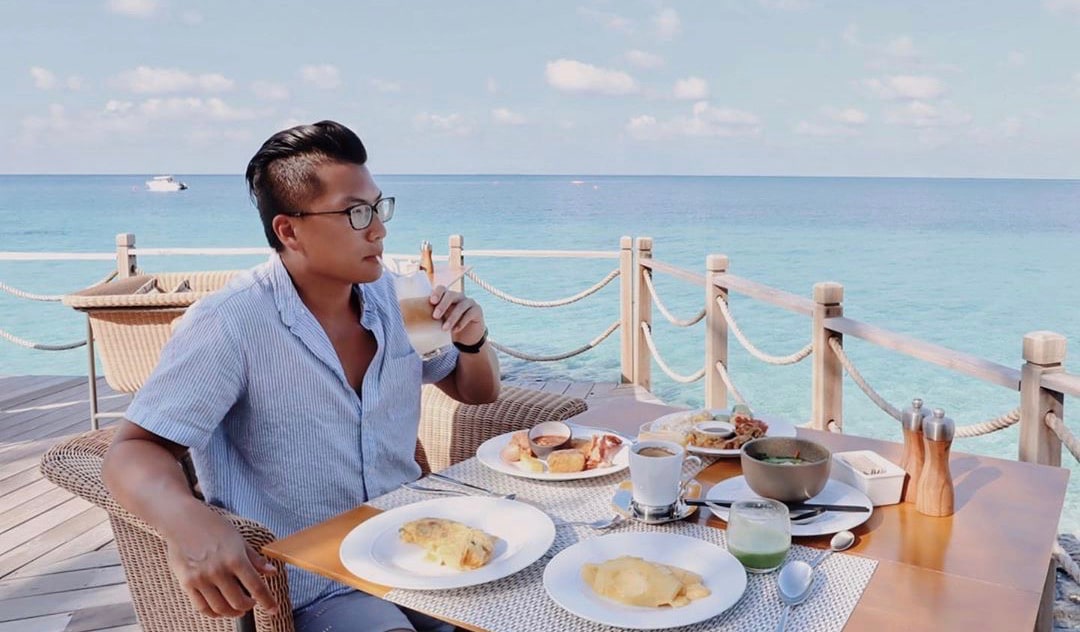 The U.S. is known for its awesome travel credit cards. How does Canada compare?
Many outside observers would probably guess that the Canadian travel credit card market is less lucrative than the US and, while that's true in some ways, there are also ways in which Canada is the more favorable place to be.
The US has a wider range of travel credit cards, provides access to a greater number of airline and hotel programs, and also gives consumers larger quantities of signup bonuses (for example, 100,000-point bonuses are a regular occurrence whereas, in Canada, the single-highest signup bonus is 75,000 points).
However, the US credit card issuers are also stricter about limiting the number of signup bonuses that a single individual can obtain (or imposing limits on how often you can obtain them), whereas the Canadian issuers haven't imposed such limits, making Canada much more favorable in terms of earning the signup bonuses repeatedly.
Almost all the cards in Canada let you double- or triple-dip on the bonus (although the terms and conditions may not always say so). It's easy for issuers to update their terms and conditions to say that you're only eligible for a once-in-a-lifetime bonus, but much more challenging for them to actually enforce that from an IT perspective.
In addition, there are ways for Canadians to apply for US credit cards as well, thus letting us play the game on both sides of the border!
Really? How can Canadians get a U.S. travel credit card?
Well, to do that, you need three things:
A US address
A US bank account
A social security number (or something equivalent)
The address is easy. Just use a friend or family member's address, or a mail-forwarding service. The bank account is also easy. Just use the cross-border banking service of your favorite Canadian bank to set up a US domiciled bank account with your US address listed on it.
The social security number part is tricky. You can't just get one unless you actually study or work in the US. Instead, you can get an Individual Taxpayer Identification Number (ITIN), which is an equivalent number that many issuers also accept in place of an SSN.
Any foreign resident can get apply for an ITIN from the IRS if they show that they've earned income in the US (for example, if you've earned $5 gambling in Vegas) but need to be exempt from withholding taxes on that income as a foreign resident. Once you have your ITIN, you can use that in place of the SSN on US credit card applications – and voilà!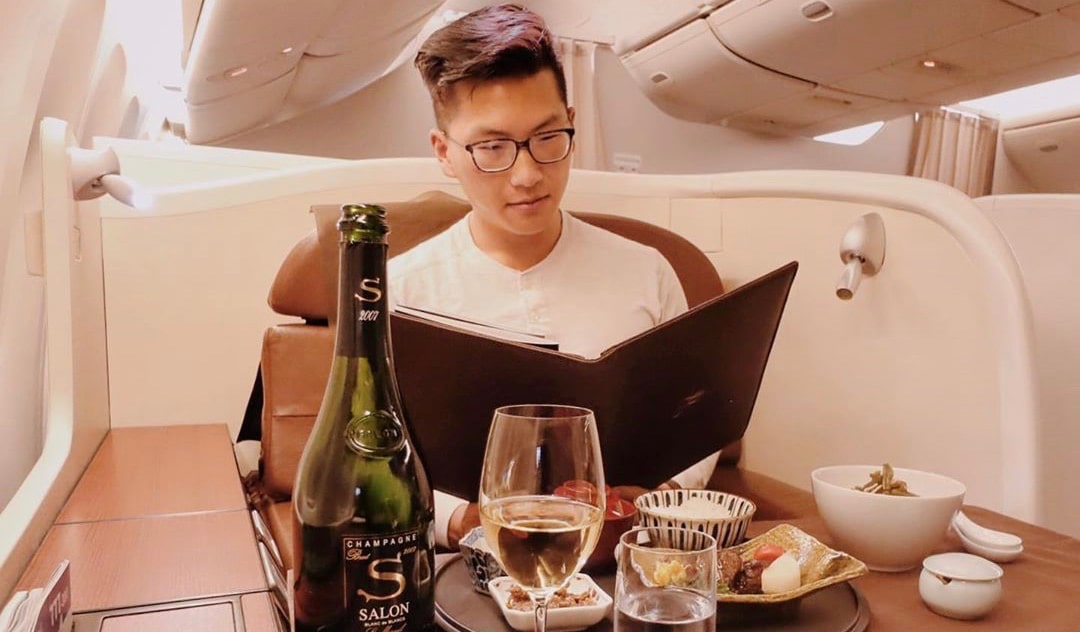 What are some of the best credit cards in Canada right now?
The single-highest signup bonus one can obtain in Canada is the American Express Business Platinum Card, which gives you 75,000 Membership Rewards points upon spending $7,000 (CAD) in the first three months.
This card is also very valuable for its referral bonus of 25,000 Membership Rewards points, which you earn simply for referring a friend or family member to a card of their own, and can add up very quickly after just a handful of referrals. Then you've also got the unlimited Priority Pass lounge access and the Marriott Gold Elite status perks as well.
However, the Business Platinum does come with an annual fee of $499. For those who are more interested in First Year Free offers to minimize their out-of-pocket cost, I'd recommend the TD Aeroplan Visa Infinite, which is offering 30,000 Aeroplan miles + First Year Free.
Moreover, RBC Avion points can be very valuable due to how flexible they are, so in that regard the RBC Visa Infinite Avion is another great card to pick up, offering 15,000 Avion points at signup.
In most cases, you don't need to be a small business owner in the traditional sense to get a business card. Instead, you apply as a "sole proprietor", which is a form of doing business in which you operate under your own name. Just enter your own name as the business name and apply, and most issuers are happy with it.
And what about debit cards? When it comes to avoiding ATM fees abroad?
The frontrunner in this regard is the Stack Prepaid MasterCard, which does not impose any foreign transaction fees on foreign ATM withdrawals. Stack is free to apply for and to load funds, and only charges you the fair currency exchange rate when you withdraw money at a foreign ATM (although the local ATM fee may still be charged). It's my go-to method for withdrawing cash while I'm traveling.
Are there any ways to manufacture spending in Canada to earn more points?
At any given moment, there are always a handful of manufactured spending methods floating around in Canada, although they tend not to be discussed publicly out of a fear that they might end if they were too widely circulated.
The best way to learn about manufactured spending methods would be to attend in-person events with fellow Miles & Points enthusiasts. I host one or two of these events every year and there are always other informal meets going on in every Canadian city as well.
What tips do you have for new travel hackers in Canada?
There's always a ton of reading and scouring online blogs and forums at the start of the learning curve, but the best way to actually get started would be to think about one or two places you'd like to go over the next year (which places, what time of year, how many passengers, what class of service, etc.), then research specifically the best ways to make that trip happen using points, and then put together a strategy for earning those points using credit card signup bonuses.
Having this strategy in place will allow you to learn the ropes and reap rewards much faster than if you simply opened credit cards left, right, and center without a clear goal in mind.
Besides that, try to make it out to an in-person event or meetup at some point so that you can get to know other members of the community — that'll accelerate your learning process by leaps and bounds. You can learn about them from some of the following groups/websites:
I try to host in-person events for Prince of Travel readers about twice a year, and I'm also looking to host a larger-scale PointsCon event sometime later this year, so stay tuned for details on that one.
Otherwise, the Prince of Travel Elites community regularly hosts small informal gatherings, which are known as "Miles & Pints", in cities all across Canada, so make sure to join the group and keep an eye out for the next event in your area!
Where can people find you online/on social media to learn more?
I can be found sharing Miles & Points knowledge, industry news and analysis, travel tips, and reviews from my own trips every day at princeoftravel.com and sharing weekly videos on my YouTube channel. Also follow me on Instagram, where I post the highlights from my travels, and get to know the rest of the community on my Prince of Travel Elites group on Facebook!
Book Your Trip to Canada: Logistical Tips and Tricks
Book Your Flight
Use Skyscanner to find a cheap flight. They are my favorite search engine because they search websites and airlines around the globe so you always know no stone is left unturned.
Book Your Accommodation
You can book your hostel with Hostelworld as they have the biggest inventory and best deals. If you want to stay somewhere other than a hostel, use Booking.com as they consistently return the cheapest rates for guesthouses and cheap hotels.
Don't Forget Travel Insurance
Travel insurance will protect you against illness, injury, theft, and cancellations. It's comprehensive protection in case anything goes wrong. I never go on a trip without it as I've had to use it many times in the past. My favorite companies that offer the best service and value are:
Looking for the Best Companies to Save Money With?
Check out my resource page for the best companies to use when you travel. I list all the ones I use to save money when I'm on the road. They will save you money when you travel too.
Want More Information on Canada?
Be sure to visit our robust destination guide on Canada for even more planning tips!