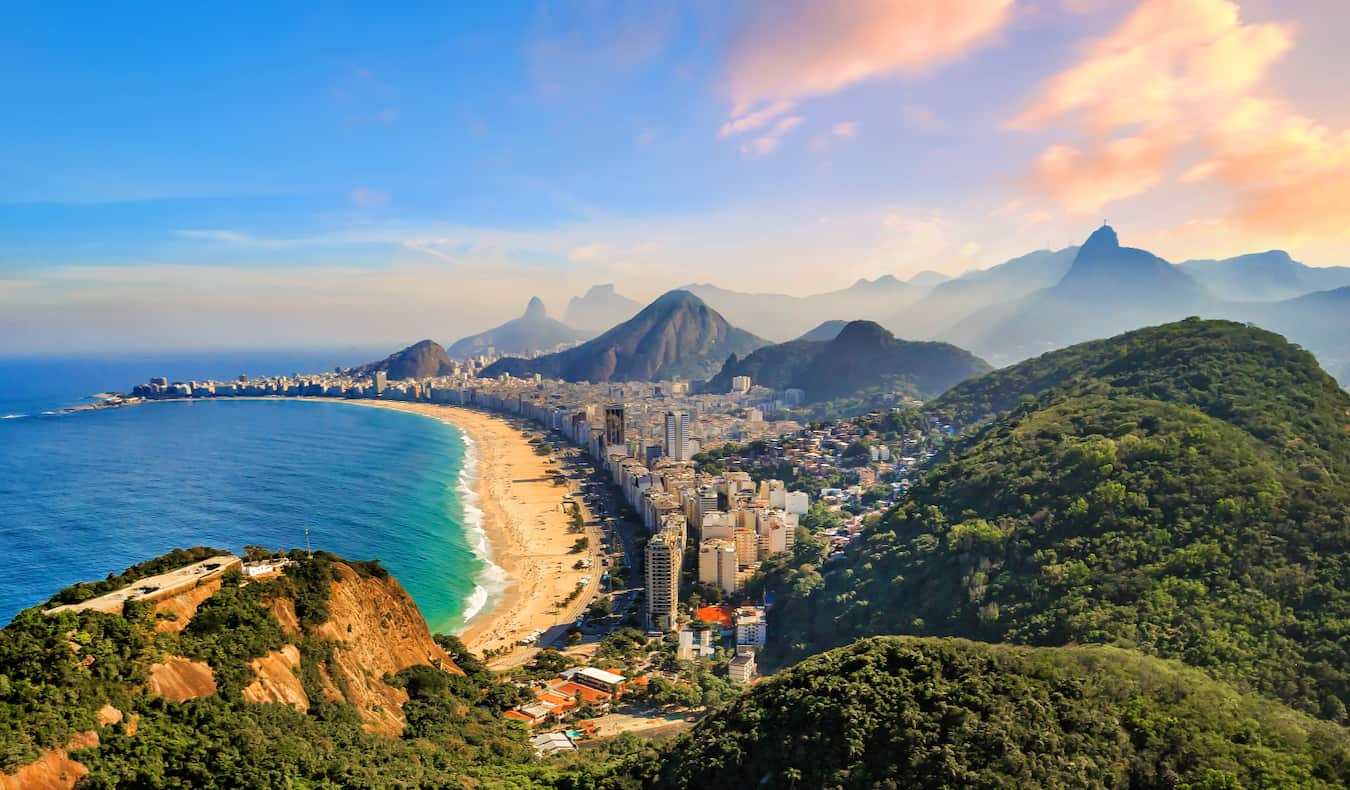 Last Updated: 8/24/23 | August 24th, 2023
Offering pristine nature and access to the Amazon rainforest, historic cities and colonial architecture, and lots of affordable food and activities, Brazil has some something for every traveler.
A popular destination for revelers looking to party hard at Carnival, as well as a hotspot for adventure junkies and beachgoers, Brazil is a country known for its amazing weather and gorgeous landscapes.
But is it safe?
Brazil has a reputation for being a rough-and-tumble destination, one where travelers need to be extra cautious and on their guard at all times.
Due to one of the highest rates of income inequality in the world, the country also has some of the highest crime and homicide rates. Luckily, these rates have been declining in recent years, with Brazil's homicide rate at its lowest in over a decade. Also keep in mind that in Brazil, violent crime overwhelmingly occurs between people who know each other, and it's usually gang related. Stay out of places with high gang activity (such as the favelas or shanty towns of Rio), and you'll largely avoid putting yourself in harm's way.
Still, petty theft and street crime are common in Brazil, so travelers here need to be vigilant. But that doesn't mean you should avoid the country. You just need to be a smart traveler. Millions of people visit the country every year and don't have a problem. As long as you follow the suggested safety tips below, you'll minimize the likelihood anything bad will happen to you.
Here is everything you need to know to stay safe in Brazil and make the most out of your next trip.
13 Safety Tips for Brazil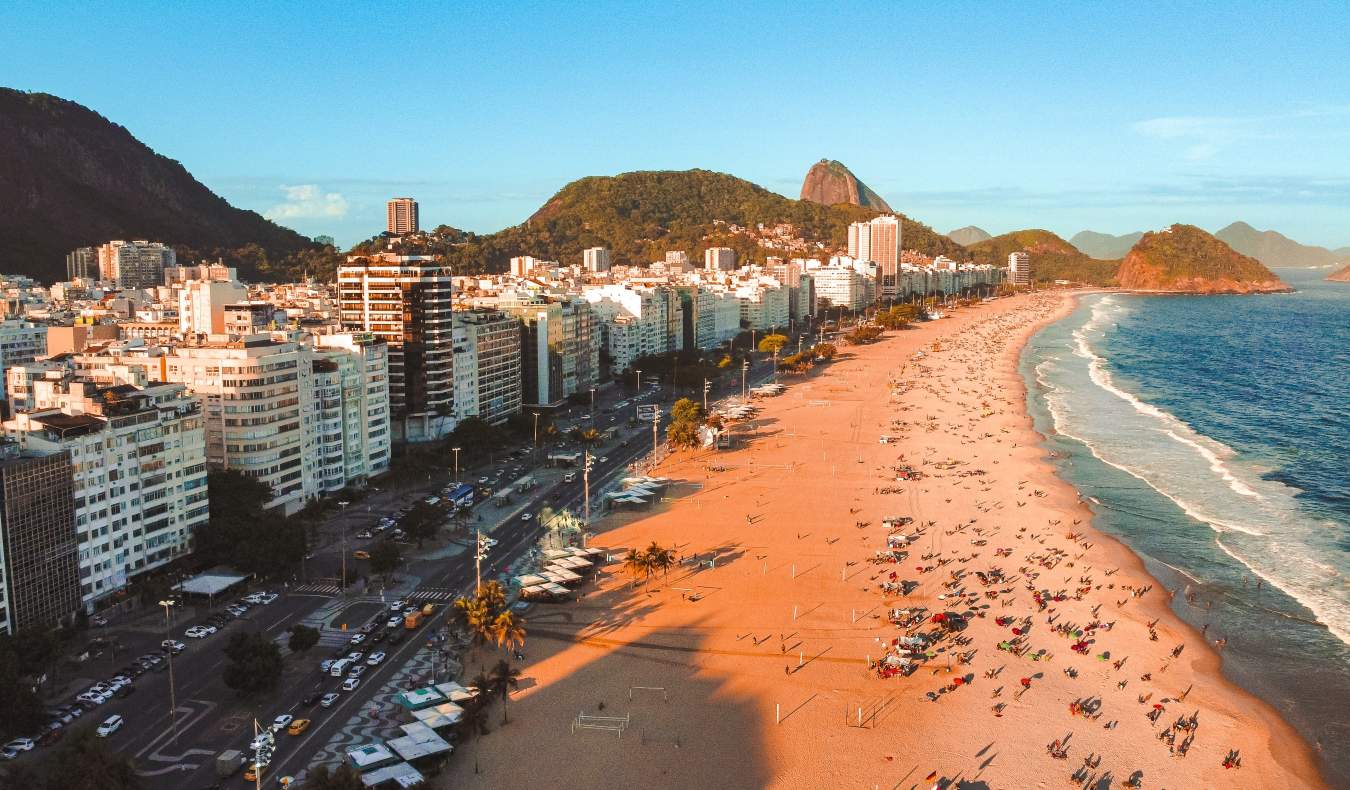 To help you stay safe in Brazil, here are 13 tips that will keep both you and your possessions out of harm's way:
1. Walk with purpose – When out exploring, always walk with purpose. Look like you're heading somewhere in specific, even if you're not. Pickpockets and muggers look for travelers who are unsure of themselves. Don't look like a target.
2. Carry a spare wallet with only a small amount of cash – Bring a spare wallet and only carry the minimum cash needed for the day in it. Keep the rest locked up back in your accommodation. That way, if you get robbed or pickpocketed they won't get your real wallet (where you'll keep the rest of your cash and cards).
3. Separate your cards – If you have more than one credit or debit card, keep them separate. Bring one with you for the day (if you think you'll need it) and leave the other one locked up in your room. That way, should something happen, you always have at least one card.
4. Don't bring valuables to the beach – When you go to the beach, don't take anything unnecessary. Towel, bathing suit, and a small amount of cash. That's it! Anything else you bring is likely to disappear!
5. Dress to fit in – When out and about, dress down and try to fit in. Leave any valuables or jewelry at home. Don't walk around flashing your camera or phone (this is the biggest thing that Brazilians will warn you about again and again). If you need to use them, be discreet.
6. Download the Prey app to your phone and laptop – If either device gets stolen, you'll be able to track it and remotely turn on your camera to photograph the thief (you can also wipe the data and message the thief too). It costs just $1.10/month.
7. Avoid outdoor ATMs – If you need to withdraw cash, only use ATMs inside buildings. Always be aware of your surroundings before you take out your wallet.
8. Double-check your accommodation – No matter where you are staying, be sure to check the doors and windows before leaving for the day and before settling in at night. Don't leave anything valuable lying around your room; lock everything up.
9. Don't accept free food/drinks – Never accept drinks or food from strangers. Drugging victims before they are robbed is common, so decline free food or drinks from strangers.
10. Watch out for distractions – Thieves will often try to distract you before they rob you. Be mindful of this common travel scam and stay vigilant.
11. Don't walk around at night alone – If you have to, avoid city beaches, parks, and empty streets. Generally, even local Brazilians don't walk around much at night. Take an Uber or taxi back to your accommodation if you've been out late.
12. Take precautions when driving – If traveling by car, always keep your doors locked. By on guard at stop signs or red lights, especially at night. Many Brazilians won't even stop for them to avoid the risk of carjacking.
13. Buy travel insurance – I never leave home without it and you shouldn't either. With travel insurance, you're protected against unexpected costs that might arise should something bad happen on the road. It's always better to be safe than sorry!
I recommend SafetyWing for travelers under 70, while Insure My Trip is the best choice for travelers over 70.
You can check out this widget to get a quote for SafetyWing:
For more information on travel insurance, check out these posts:
Is Street Food in Brazil Safe?
Yep! You'll find all sorts of amazing street food stands in cities like Rio de Janeiro as well as near the beaches and you'd be missing out if you didn't try them! Just make sure to stick to places where there are a lot of locals gathered. That's how you know the food is not only safe but delicious too!
I'd suggest avoiding street food with shrimp or seafood as it spoils quickly. For the most part, you'll encounter places that sell various kinds of meat. As long as it is fully cooked and hasn't been in the sun all day, dive in and give it a try!
Don't hesitate to ask your hotel or hostel staff for street food or restaurant suggestions too. They'll no doubt have some delicious — and safe — options for you to try.


Is the Tap Water in Brazil Safe?
The water in Brazil is generally not safe to drink. Most Brazilians caution against it, instead using filters or drinking bottled water. The tap water has something of an odd taste, due to the purification process, so while it's fine for brushing your teeth, you don't really want to drink it when you're thirsty.
If staying in a hostel or Airbnb you may have access to a filter, though not always. It's a good idea to bring your own as well, so you're prepared for any situation. Lifestraw is my go-to choice.

Are Taxis in Brazil Safe?
Taxis in Brazil are safe and plentiful. They use meters as well, though it's always a good idea to ask your hotel or hostel staff for an approximate fare before you head out. There are always a few bad apples that will try to rip you off, so just be sure to pay attention to the meter and make sure it isn't rising abnormally fast.
Also, it's always best to call your taxi in advance; you can use the 99 app (formerly 99Taxis) to hail a cab. Never flag a taxi on the street (this is especially true at night). Ubers are also plentiful and affordable across the country.

Is Brazil Safe for Solo Travelers?
Brazil is safe for solo travelers, though I would only suggest solo travelers visit here if they have some experience traveling solo already. It's not the best place for newbie travelers to test the waters.
If you are concerned as a solo traveler, try to meet-up with other travelers at hostels. Traveling together, you can keep each other company and deter any potential petty theft or robberies.

Is Brazil Safe for Solo Female Travelers?
Brazil faces real issues of poverty and crime so solo female travelers will need to be on guard. This is not a destination for new travelers and I would only suggest solo female travelers visit here if they are experienced solo travelers. Even then, you'll want to make sure you take every precaution that you can.
Check with your hostel or hotel staff to find out if you should avoid any specific areas. Also, learn as much as the local language as you can so you don't stand out.
What Part of Brazil is Safest?
Florianópolis, Brasilia (the country's capital), Curitiba, and Belo Horizonte are among the safest cities in Brazil, with some of the lowest crime rates in the country.
Vacation destinations like Fernanda do Noronha are also quite safe.
However, even big cities like Sao Paulo and Rio de Janeiro, which have higher crime rates, are well-traveled, and as long as you follow the tips above and stay vigilant, you can stay safe while enjoying these incredible cities.
***
Brazil is an amazing, vibrant country. But it's not without its risks. Travelers here will need to be on guard and keep their wits about them. Petty theft is common and can be rampant during big events like Carnival, where the many distractions and crowds make pickpocketing easy. But if you follow the tips above you should be able to have an incredible visit while still staying safe.
Trust your gut, use common sense, and make sure you have comprehensive travel insurance. Do that, and you'll be able to stay safe in Brazil and have a memorable visit to this energetic country.
Book Your Trip to Brazil: Logistical Tips and Tricks
Book Your Flight
Use Skyscanner to find a cheap flight. They are my favorite search engine because they search websites and airlines around the globe so you always know no stone is left unturned!
Book Your Accommodation
You can book your hostel with Hostelworld as they have the biggest inventory and best deals. If you want to stay somewhere other than a hostel, use Booking.com as they consistently return the cheapest rates for guesthouses and cheap hotels. My favorite places to stay are:
Don't Forget Travel Insurance
Travel insurance will protect you against illness, injury, theft, and cancellations. It's comprehensive protection in case anything goes wrong. I never go on a trip without it as I've had to use it many times in the past. My favorite companies that offer the best service and value are:
Looking for the Best Companies to Save Money With?
Check out my resource page for the best companies to use when you travel. I list all the ones I use to save money when I'm on the road. They will save you money when you travel too.
Want More Information on Brazil?
Be sure to visit our robust destination guide to Brazil for even more planning tips!