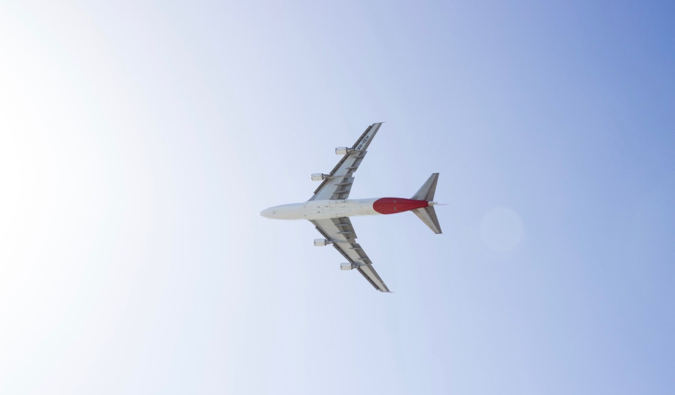 Last Updated: 12/6/23 | December 6th, 2023
Planning a trip can be a lot of fun: researching amazing bucket-list activities, daydreaming about picture-perfect beaches and epic hikes, booking the cheap flights that will take you to the world's most amazing destinations. Planning gives you ownership of your trip and lets you imagine all the wonderful adventures you'll have.
What is significantly less fun (yet equally important) is searching for the right travel insurance plan for your trip.
Reading through the fine print, searching out reviews you can trust, picking the best plan — it can be a little tedious.
It can also be a little overwhelming.
There are hundreds of companies out there, all offering seemingly similar plans. But they all have different prices too. Which one is the best? Which review is right?
To help you figure it all out, I wanted to share my thoughts on the best travel insurance companies on the market. I've been backpacking since 2004 and researching companies for a living since 2007. I've spent a lot of time reading the fine print. (Have you ever read NY's insurance compliance laws? Well, don't.)
To save you time, I've compiled a list of the best travel insurance companies. Whether you're heading south to escape from winter or traveling abroad on a round-the-world trip, this list will help you find a company that works for you and your budget.
OUR TOP PICK: SafetyWing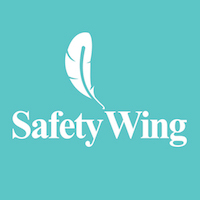 SafetyWing is one of the newer players in the travel insurance world. It's a Norwegian startup based out of California that is specifically focused on remote workers and digital nomads. You don't have to set an end date to your trip, as the monthly subscription will simply renew until you cancel (which you can do at any time). To me, they are the best overall company out there. They offer really affordable and robust policies.
Here's a quick overview of SafetyWing:
Offers affordable monthly plans with a deductible
Plans can be purchased at home before you go or abroad after you've departed
Claims can be filed online
After being abroad for 90 days, you keep your medical coverage for 30 days in your home country (15 in the U.S.)
Up to 2 children under 10 per family (1 per adult) can be included on your plan free of charge
Up to $5,000 USD for trip interruption (with no deductible)
Best for digital nomads and frugal travelers
Its plans are cheap too. It's nice that they offer a flat monthly rate (based on coverage and age), but there is a $250 USD medical deductible you'll have to pay.
Additionally, electronics such as phones, laptops, and cameras are not covered, and in this day and age, that's just crazy. (If the items are checked luggage and are lost/stolen, you can get reimbursed up to $500 USD per item, but who ever checks their expensive items?)
Pros
Super affordable
Offers some COVID-19 coverage
Backed by a single insurance company
Covers up to age 69
Can buy while traveling
Monthly subscription model so you can cancel anytime
Cons
$250 deductible
No trip cancellation coverage (and only minor trip delay coverage)
Payout by wire transfer only (no direct deposit)
Limited coverage for your gear and adventure activities
SafetyWing is a good option for anyone traveling on a tight budget who just needs basic coverage. If you want some medical coverage, don't care about your electronics or robust trip cancellation or interruption, and just want an inexpensive plan, SafetyWing is the best.
Monthly plans start at $45.08 USD per month (plus a $250 USD deductible) for travelers 18-39 years old. If you will be traveling in the USA, monthly plans cost $83.44 USD per month.
If you just want basic "I just want to be covered for the big stuff" coverage, this company is it (read more in our SafetyWing review).
Get a policy with SafetyWing
World Nomads

World Nomads offers comprehensive plans for adventurous travelers who plan to do things like hiking, kayaking, canoeing, and even some extreme sports like rock climbing or bungy jumping. With 200 different activities covered, World Nomads is the best choice for active travelers.
Here's a quick overview of World Nomads:
Emergency medical and dental coverage
Coverage for trip cancelations, delays, and interruptions
Baggage protection
Emergency evacuation (for medical emergencies and non-medical emergencies such as natural disasters)
Medical transportation
24/7 customer assistance
Coverage for some COVID-19 medical costs
Pros
Tiers for basic and premium coverage
Delay and cancelation coverage
Can submit a claim after your trip ends
Offers some COVID coverage
Everything can be done via the website
Trusted by brands like Lonely Planet, Eurail, and Intrepid Travel
Cons
Claims paid by check
No car rental coverage on the Standard Plan
No "cancel for any reason" coverage
Prices vary based on your age and country of residency, as well as where you're going and for how long. Generally, a one-month policy costs around $127 USD for the Standard Plan. An Explorer Plan is closer to $225 USD per month.
Learn More
World Nomads provides travel insurance for travelers in over 100 countries. As an affiliate, we receive a fee when you get a quote from World Nomads using this link. We do not represent World Nomads. This is information only and not a recommendation to buy travel insurance.
Medjet

Medjet is the premier membership program for medical transportation. Its extensive plans focus on crisis response and emergency transportation, and it has amazing staff on hand to help you through it all.
While many insurance companies will just evacuate you to the nearest hospital in an emergency, Medjet goes above and beyond to ensure that you're repatriated (i.e. sent back to the country you live in) and not stuck in a foreign medical facility away from your friends and family.
There are both short-term and annual plans, too, so no matter what your travel plans are, you'll be able to find the affordable coverage that you need.
Here's a quick overview of Medjet:
Extensive medical transport coverage that will get you home
Allows you to determine to which medical facility to be moved
Does not require government-issued warnings to initiate evacuation
Medical transfer available in the US as well as abroad
Both short-term and annual plans
Available for residents of the US, Canada, and Mexico
Language translation assistance and liaises with foreign hospital staff for you
Pros
Will get you home (not just to the nearest "acceptable" medical facility)
Affordable annual plans
Two tiers of coverage: basic and premium plans
Offers global coverage for COVID-19
Offers coverage up to age 74 (with potential extended coverage to 84)
Cons
Only available to North American travelers (US, Canada, Mexico)
No trip cancellation, trip delay, or baggage coverage
Must purchase before you leave home
Medjet is the perfect company for anyone looking to avoid time spent in foreign medical facilities should an emergency or crisis occur. It's a great supplement to more basic travel insurance plans, especially if you're worried about being transported home. Learn more in my comprehensive Medjet review.
Annual plans start as low as $315 USD per person.
Get a policy with Medjet
Insure My Trip

Insure My Trip isn't actually an insurance company that issues its own plans. Rather, it is a marketplace where you can search for plans, helping you compare prices and coverage so you can buy the plan that's best for you. Think of it as a Skyscanner but for travel insurance.
With Insure My Trip, you can compare plans from over 20 different insurance providers. It's a great resource for senior travelers since many of the providers they recommend offer coverage for those over 65. Moreover, they offer "cancel for any reason" insurance, so, if you cancel your trip for any reason, even ones not listed under regular policies, you'll get a percentage of your trip back.
Here's a quick overview of Insure My Trip:
Guaranteed low prices
Coverage for senior travelers over 65
"Anytime advocates" ask the insurer to give your claim a second look if you think it was unfairly denied.
Comparisons from over 20 different companies to ensure you get the best plan
Accommodation coverage if quarantined at your destination
Reviews of each policy so you can see what other travelers are saying
Coverage for travelers on cruises
Pros
Tons of plans available
Options for senior travelers
Assistance with denied claims
Offers "cancel for any reason" (CFAR) plans
Cons
Since it's a third-party service, you're dealing with a middleman
Can be a bit overwhelming to sort through the different plans
Since Insure My Trip is an aggregator, prices will vary based on your trip destination, country of residency, and travel plans.
Get a policy with InsureMyTrip
Insured Nomads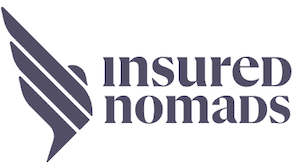 While Insured Nomads offers your standard travel insurance, where they really shine is with their long-term traveler coverage.
I think this company is the best for expats and digital nomads looking for a robust insurance plan that covers regular doctor visits, medication, and other routine care. They also offer mental health coverage and telemedicine — options virtually no one else offers.
Most travel insurance plans are emergency care plans. Insured Nomad's International Health Insurance is there for the everyday visits and the emergencies. While it's more expensive than your regular insurance plan, it also covers a lot more, making it a great choice for people working abroad remotely.
Pros
Both emergency and routine care is covered
Mental health coverage
Optional coverage for prescription drugs, maternity, vision, dental, and vaccinations
Family and couple plans available
Telemedicine
Can choose your own deductible
Up to $3,000,000 in plan coverage
Cons
You need to get a quote to apply since prices vary
Their comprehensive coverage is expensive without a deductible
Plan prices vary a lot based on where you're from and where you're going, with coverage starting at $224 USD per month. While expensive, this plan is designed for remote workers and digital nomads who want robust care while they work and travel the world.
Get a policy with Insured Nomads
Honorable Mention: Credit Card Coverage
While not the most comprehensive, many travel credit cards include some degree of travel insurance. Coverage is often limited and might only apply to trips or items purchased with the card. And there may be limited dates of coverage too.
However, something is better than nothing!
That said, while it can be tempting to rely on the free travel insurance from your credit card company, their plans are usually not that comprehensive and have minimal coverage and/or limited compensation. This is especially the case with anything medical, as credit card travel insurance tends to focus on trip delays, cancellations, and interruptions. These free plans are best used as supplemental coverage in addition to a plan from one of the companies above.
But it's always great to have options (especially free ones). Be sure to learn more about the best travel credit cards before your next trip (you'll have to read the fine print).
Note: If you're traveling with a lot of expensive gear and electronics and want to be sure you're covered, consider a policy from Clements. While its coverage isn't as convenient to purchase as the companies above (you need to order a quote via email or phone), it has higher coverage available for gear and electronics if you think you'll need it.
***
Nobody plans on getting hurt when they travel. And in a perfect world, we wouldn't. But we all know that this isn't a perfect world.
My bags were stolen when I was traveling in South Africa.
I popped my eardrum while diving in Thailand.
And I was even stabbed while backpacking in Colombia.
Obviously, I didn't plan for any of these things to happen.
But they did.
And I was lucky I had travel insurance to help me cover the costs. So, before you head out on your next trip, make sure that you're covered. Invest in your own safety and peace of mind. I promise you, it's worth the money!
Book Your Trip: Logistical Tips and Tricks
Book Your Flight
Find a cheap flight by using Skyscanner. It's my favorite search engine because it searches websites and airlines around the globe so you always know no stone is being left unturned.
Book Your Accommodation
You can book your hostel with Hostelworld. If you want to stay somewhere other than a hostel, use Booking.com as it consistently returns the cheapest rates for guesthouses and hotels.
Don't Forget Travel Insurance
Travel insurance will protect you against illness, injury, theft, and cancellations. It's comprehensive protection in case anything goes wrong. I never go on a trip without it as I've had to use it many times in the past. My favorite companies that offer the best service and value are:
Want to Travel for Free?
Travel credit cards allow you to earn points that can be redeemed for free flights and accommodation — all without any extra spending. Check out my guide to picking the right card and my current favorites to get started and see the latest best deals.
Need Help Finding Activities for Your Trip?
Get Your Guide is a huge online marketplace where you can find cool walking tours, fun excursions, skip-the-line tickets, private guides, and more.
Ready to Book Your Trip?
Check out my resource page for the best companies to use when you travel. I list all the ones I use when I travel. They are the best in class and you can't go wrong using them on your trip.
Disclosure: Please note that some of the links above may be affiliate links, and at no additional cost to you, I earn a commission or fee if you make a purchase or get a quote from some parties using these links. I do not represent any of the companies above and I only work with products and companies I personally use.