Florianópolis comes with many names. Officially, it's Ilha de Santa Catarina — but most people call it Florianópolis, or "Floripa" for short. Others call it "Magic Island," which is self-evident the moment you sink your toes into the powdery white sands of one of its beaches.
Located in Southern Brazil, sun worshippers have flocked to Floripa for decades.
You have your pick of experiences here. The northern beaches have the warmest waters and most plentiful visitors, while the Atlantic and southern beaches draw laidback adventurer lovers, like surfers and sailors.
Florianópolis offers visitors an endless array of beaches, tasty fresh seafood, quaint Azorean fishing villages, and a wild nightlife scene. It's an especially popular stop for young backpackers looking to have some late-night fun!
I've put my best tips into this Florianópolis travel guide to help you travel cheaper, better, and smarter during your next visit.
Top 5 Things to See and Do in Florianópolis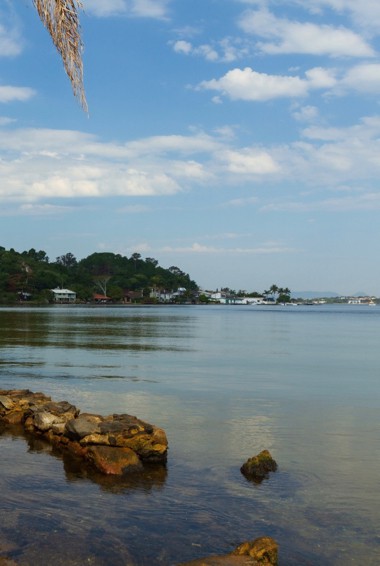 1. Visit Lagoa de Conceição
The centerpiece of Santa Catarina island is the magnificent Lagoa de Conceição. Shallow waters and year-round high winds make this lagoon a prime windsurfing location, while the scenic fishing village of Costa da Lagoa draws travelers looking to relax and enjoy a quieter setting.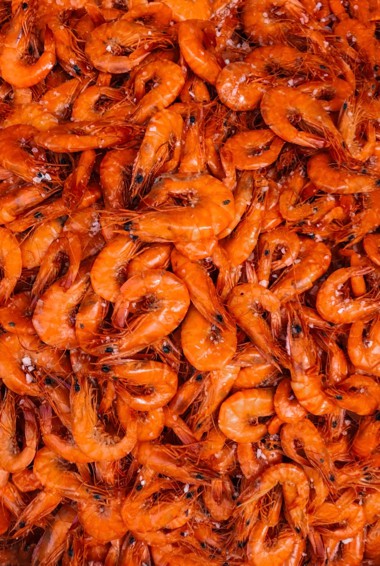 2. Try the seafood
As you might expect from a coastal destination, seafood in Florianópolis is fresh and delicious! The area is famous for its oysters, but also look out for the "seqüência de camarão" – literally, "shrimp sequence." It's a huge meal consisting of seafood appetizers and entrées of shrimp, crab, fish, and octopus.
3. Enjoy the beaches
There are 42 pristine beaches all around Floripa, many of which have secluded coves and warm swimming or surfing spots. The beaches in the south of the main island are less crowded than the north. Lagoinha do Leste and Pântano do Sul are two of my favorites for being less crowded but still scenic.
4. Go surfing
Surfing is popular here, with beaches suitable for all skill levels. Barra de Lagoa is just five minutes outside the city and is the best beach for beginners due to its gentler swells and several surf schools. One week at surf camp costs from 105 BRL ($200 USD).
5. Take a hike
The island's southern tip is criss-crossed with hiking trails. One of Floripa's most stunning and secluded beaches, Lagoinha do Leste, is only reachable by a challenging hiking. Several trails also circumnavigate island's other lagoon, Peri Lake. These trails are very easy and will take you through subtropical Atlantic rainforest with views over the lake and hills.
Other Things to See and Do in Florianópolis
1. Experience the nightlife
In the summer, most of the nightlife in Florianópolis is concentrated around the beaches, while in the winter, the fun moves to Lagoa da Conceição. P12, Cafe de la Musique, and Milk all throw wild parties. But if you're out of the club scene, go to Fields for a sampling of local Brazilian sertanejo, a country-like musical genre.
2. Try sandboarding
Floripa is covered in white sand dunes, and sandboarding is an exciting way to spend an afternoon. Basically, you'll lie on a piece of wood and hurtle down the dunes at a breakneck speed. Try to take in the panoramic views over Lagoa da Conceição while you're at it! Take a tour with Lagoa Sandboard for about 20 BRL ($5.50 USD) per hour.
3. Visit Riberão da Ilha
Riberão da Ilha is an Azorean fishing village in the southwest where you can go for delectable oyster dishes, secluded beaches, cobbled streets, and jellybean-colored houses. Head to the pretty town plaza for some colorful photography and to visit the Acoriano Casario Church.
4. Visit the old forts
The forts around Florianópolis were originally built in the 18th century to help combat the threat of invasion from the Spanish, but nowadays they're manned by a roving band of camera-wielding tourists. The four major forts around Floripa are Fortaleza de Nossa Senhora da Conceicao, Fortaleza de Santo Antonio, Fortaleza Santana, and Fortaleza Sao Jose da Ponta Grossa. Some are only accessible by boat, and you'll have to arrange transportation from shore.
6. Celebrate Carnival
Brazil is famous for Carnival, and while Rio gets all the glory, celebrating anywhere in Floripa is guaranteed a good time. Throughout the month of February, the area becomes a giant outdoor festival with food, fun, drinks, crafts, parades, and a lot of samba dancing. Make sure you book accommodations well in advance, and expect inflated prices.
7. Visit the market
This public market has been around since the 18th century, where tents were rented out to vendors to sell fish, veggies, rice, and beans. Nowadays the area has expanded to also sell crafts and other foods, and there are about a dozen restaurants onsite as well. On the weekend, local musicians gather to play as samba takes over the market!
For more information on specific cities in Brazil, check out these guides:
Florianópolis Travel Costs
Hostel prices – Dorm rooms with six to eight beds are about 30 BRL ($8 USD) per night, while a four bed dorm is slightly more expensive at 37 BRL ($10 USD) per night.
Standard twin or double private rooms start at 75 BRL ($20 USD), but many are priced at about 101 BRL ($27 USD) per night for two people.
Budget hotel prices – Prices for a double room in a two-star hotel are around 112 BRL ($30 USD), although it will be more like 150 BRL ($40 USD) along the coast.
Airbnb is another affordable option, with shared accommodation (like a dorm) starting at 67 BRL ($18 USD) per night. For a private room, expect to pay about 150 BRL ($40 USD) per night, while a full home or apartment averages about 430 BRL ($115 USD) per night.
Average cost of food – Florianópolis has lots of affordable food options, including pastels and coxinha for less than 7.50 BRL ($2 USD) each. You can find full pizzas for less than 18 BRL ($5 USD), while a meal at McDonald's is about 29 BRL ($7.75 USD).
A meal with a drink will set you back about 60 BRL ($16 USD). A beer is about 11 BRL ($3 USD). Grocery shopping is very cheap, costing about 70-100 BRL ($19-27 USD) per week for bread, meat, veggies, and other basics.
Backpacking Florianópolis Suggested Budgets
If you are backpacking Florianópolis, my suggested budget is about 150 BRL ($40 USD) per day. This is assuming you're staying in a hostel dorm, eating street food, cooking some of your meals, visiting a few attractions, and using local transportation.
A mid-range budget of about 337 BRL ($90 USD) will cover staying in a budget two-star hotel, eating out for all your meals at traditional restaurants, guided tours and activities, and public transit.
For a luxury budget of about 748 BRL ($200 USD) per day, you will stay in a four-star hotel or resort, eat out for all your meals, enjoy lots of drinks, take taxis everywhere, and enjoy all the tours and activities you want, including surfing lessons.
You can use the chart below to get some idea of how much you need to budget daily, depending on your travel style. Keep in mind these are daily averages – some days you'll spend more, some days you'll spend less (you might spend less every day). We just want to give you a general idea of how to make your budget. Prices are in USD.
Accommodation
Food
Transportation
Attractions
Average Daily Cost
Backpacker
$10
$10
$5
$15
$40
Mid-Range
$30
$20
$15
$25
$90
Luxury
$80
$40
$30
$50
$200
Florianópolis Travel Guide: Money Saving Tips
Florianópolis has lots of free activities and attractions to enjoy, like beaches and hiking trails. If you're staying in nicer hotels and eating out a lot, your money will disappear quickly! But, if you want to lower your costs, here are some ways to save money in Florianópolis during your visit:
Eat por kilo – As with elsewhere in Brazil, restaurants that have you pay by the kilo for your food is a good deal. Look out for these cheap options.
Visit the market – If you're staying at a hostel with kitchen facilities, it's a good idea to stock up on food at the market and eat like the locals.
Couchsurf – Nothing's cheaper than sleeping for free. Couchsurfing connects you with locals who will give you not only a free place to stay, but also a local tour guide who can introduce you to all the great places to see.
Stay in Lagoa da Conceição – This part of Florianópolis is backpacker central, and it has all the facilities you need (including hostels and supermarkets). You'll have to use a bus to get to the beach, but staying here is much cheaper than in the coastal areas.
Pack a water bottle – A water bottle with a purifier will come particularly in handy here. Save money and thousands of plastic bottles and get a bottle that can purify the tap water for you. My preferred bottle is LifeStraw ($49.99).
Where To Stay in Florianópolis
Need a place to stay while you travel to Florianópolis? Here are my favorite and suggested places to stay:
How to Get Around Florianópolis
Bus – Local buses are the only public transportation around Florianópolis, but they're slow and unreliable. They run on an integrated system called SIM (Sistema Integrado de Mobilidade), with buses leaving from the TICEN terminal. You can reach the beaches via three stations: TIRIO, TILAG, and TICAN.
Tickets cost 4.20 BRL ($1.12 USD) each way. Use floripanoponto.com.br (and download the app) to plan your journey.
Taxis – Taxis start at about 5 BRL ($1.35 USD) and cost an additional 2.45 BRL ($0.65 USD) per kilometer. A three-kilometer trip is about 12.35 BRL ($3.30 USD), while a longer journey (like 15 kilometers) is about 41.75 BRL ($11.16 USD).
Use the 99Taxis app to get a safe, metered taxi.
Uber – Uber is available in Florianópolis. You can save $15 off your first Uber ride with this code: jlx6v.
When to Go to Florianópolis
If you want to escape North America's chilly winter temperatures, October to December is the best time to visit Florianópolis. There isn't much rain during these months, and temperatures are consistently 77-86°F (25-30°C) each day. January to March is rainy season.
Despite that, most people visit around Christmas, and tourism traffic remains busy leading into Carnival in February. Prices increase a lot during this time, and beaches get crowded too. Things slow down after Carnival, but pick back up again at the end of March for Semana Santa.
If you're looking for less crowds and better prices, October to December is the best time to come.
How to Stay Safe in Florianópolis
Florianópolis is very safe to visit, and violent crime is rare. Your biggest concern here is petty crime, and even that is rare.
If you're worried about getting scammed, you can read about the 14 travel scams to avoid right here.
People are generally friendly and helpful, and you're unlikely to get into trouble.
Always trust your gut instinct. Avoid isolated areas at night, and be aware of your surroundings at all times. Make copies of your personal documents, including your passport and ID.
If you don't do it at home, don't do it in Florianópolis! Follow that rule, and you'll be fine.
The most important piece of advice I can offer is to purchase good travel insurance. Travel insurance will protect you against illness, injury, theft, and cancellations. It's comprehensive protection in case anything goes wrong. I never go on a trip without it as I've had to use it many times in the past.