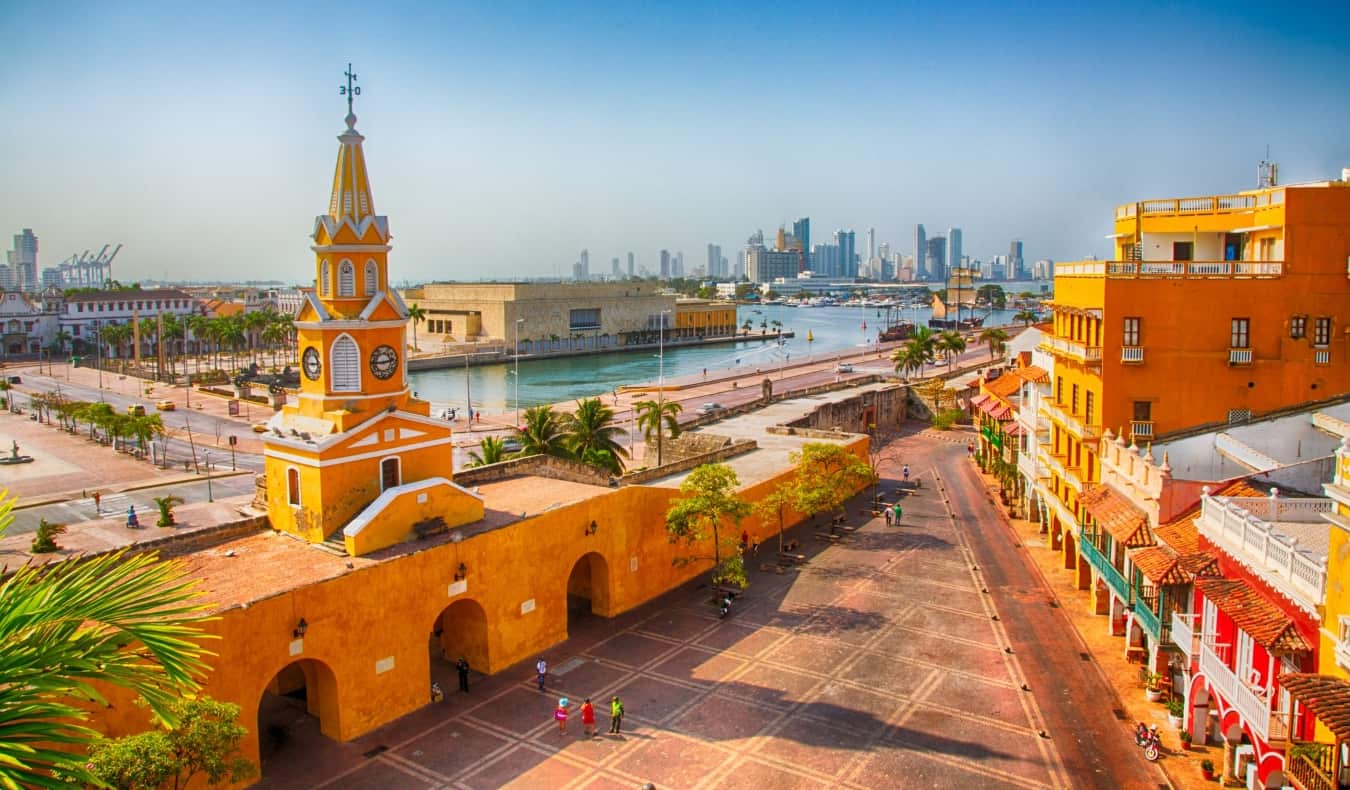 Last Updated: 8/23/23 | August 23rd, 2023
Colombia is one of the most popular countries in South America for backpackers and travelers. In 2022, it saw over 4.6 million visitors — a huge increase from the early 2000s, when just 700,000 visitors came to Colombia each year.
Over the past few decades, Colombia has been working hard to dispel the violent image it earned thanks to the drug cartels that once ravaged the country.
While Colombia still isn't perfect, it's come a long way since our parents' generation. Between the 1970s-1990s, Colombia's position as an epicenter of cocaine production and trade led to the rise of drug trafficking cartels and associated violence.
Thankfully, violent crimes that were once common here, such as murder and kidnapping, have decreased. Kidnapping has declined by 92% and homicides are down by 50% over the past two decades.
Slowly but surely, conditions in Colombia are improving for locals and tourists alike.
So, as long as you stay in well-traveled areas and mind the advice from locals you can still enjoy traveling here (this is actually one of those times when you want to consider staying on the 'beaten path').
But a lot of people still ask me: is Colombia safe? So, here's everything you need to know about staying safe in Colombia.
My Experience in Colombia
Before I went to Colombia, I'd heard countless stories of petty theft. While there, I heard even more. A friend of mine had been robbed three times, the last time at gunpoint while on his way to meet me for dinner.
Locals and expats alike told me the same thing: the rumors of petty theft are true, but if you keep your wits about you, follow the rules, and don't flash your valuables, you'll be OK.
There's even a local expression about it: "No dar papaya" (Don't give papaya). Essentially, it means that you shouldn't have something "sweet" out in the open (a phone, computer, watch, etc.) that would make you a target. Keep your valuables hidden, don't wander around places you shouldn't at night, don't flash money around, avoid coming out of nightlife spots alone at night, etc. Simply put: don't put yourself in a position where people can take advantage of you.
I heeded such advice. I didn't wear headphones in public. I didn't take my phone out unless I was in a group or a restaurant, or completely sure no one else was around. I took just enough money with me for the day when I left my hostel. I warned friends about wearing flashy jewelry or watches when they visited.
But the longer you are somewhere, the more complacent you get.
When you see locals on their phones in crowded areas, tourists toting thousand-dollar cameras, and kids wearing Airpods and Apple Watches, you begin to think, "OK, during the day, maybe it's not so bad."
Suddenly, you step out of a café with your phone out without even thinking about it.
You're giving papaya.
And someone wants to take it.
Which is how I ended up getting mugged and knifed. (I'm OK.)
This was also just a matter of being unlucky and not specific to Colombia. A wrong-time-wrong-place situation. It could have happened to me anywhere where I didn't follow the safety rules that help you minimize risk.
The experience reminded me of why you can't get complacent. I gave papaya. I shouldn't have had my phone out. It didn't matter the time of day. That's the rule in Colombia. Keep your valuables hidden. (Especially in Bogotá, which does have a higher rate of petty crime (though a lower homicide rate) than elsewhere in the country.) I didn't follow the advice.
And I got unlucky because of it. I'd been having my phone out too often and, with each non-incident, I grew more and more relaxed. I kept dropping my guard.
What happened was unlucky, but it didn't need to happen if I had followed the rules.
This is why people warned me to be careful.
So, if you follow the rules and take appropriate precautions, you're unlikely to have a problem. I'm not going to let this freak incident change my view of such an amazing country. I'd go back to Colombia the same way I'd get in a car after a car accident. In fact, I was terribly upset to leave. I was having an amazing time.
I still love Bogotá. I still have plans to go back to Colombia.
Learn from my mistake. Not only for when you visit Colombia but when you travel in general.

10 Safety Tips for Colombia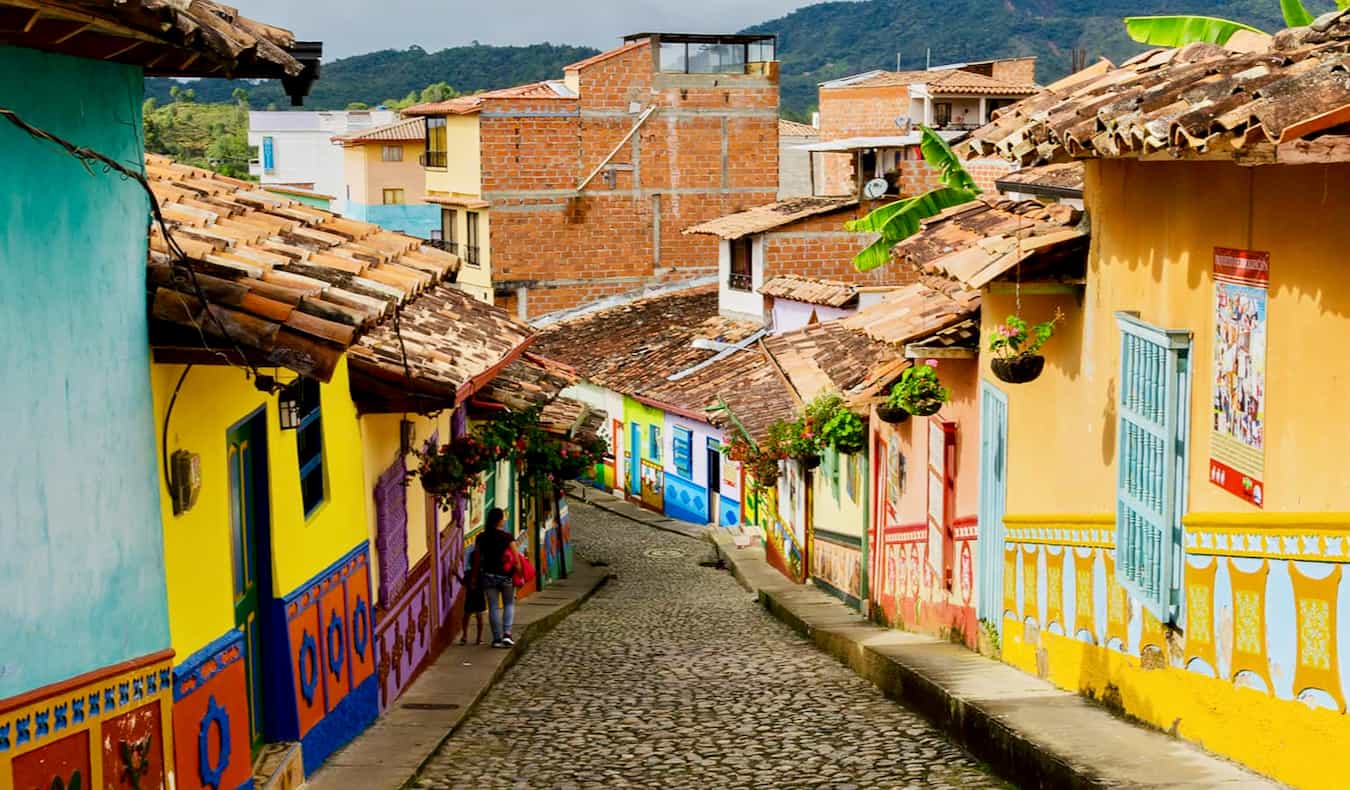 You can't get complacent in Colombia. Once you do, bad things happen. You have to stay vigilant. To help you stay safe during your trip, here are a few tips you'll want to keep in mind as you travel around the country:
1. Stay somewhere with 24-hour security – You always want someone around in case you need assistance. Most hostels and hotels have security cameras or guards. If you don't feel safe somewhere, don't hesitate to move on. This way you always have someone to talk to in case something goes wrong.
2. Don't flash your belongings while you're out and about – Keep your phone out of sight, and don't wear any jewelry or watches. If you need to use your phone, do it inside and not out on the street. This is where people get in the most trouble. This is how I got into trouble. Put everything away so you don't stand out.
3. Don't travel alone at night – Try to go out with other travelers if you're going out at night. Also, if you're out, watch your drink and don't leave it unattended and be cautious when using dating apps. If you do plan to go out alone or party late, be sure to take an Uber home or have someone call you a cab. Don't walk alone really late at night.
4. Learn some Spanish – Even just a few phrases can help you in an emergency. Download Spanish on the Google Translate app so you have it offline as well, just in case.
5. Download an offline map of the city – Having a map will be helpful in case you get lost and need to guide yourself (or a taxi driver) back to your accommodation. If you use your phone at night, be sure to not use it out in the streets.
6. Don't do drugs – The drug cartels have crippled this country. Don't support them by buying drugs. Locals don't like it because drugs have devastated the country and doing it just further harms the country. It's really disrespectful. Additionally, getting involved with drugs here increases your chances of getting into trouble. Finally, doing drugs here is illegal, and you don't want to end up in a Colombian prison.
7. Keep your valuables separate – When you're going out for the day, leave some credit cards and cash locked in your accommodation. That way, if you lose your wallet, you'll still have cash and cards back at your hostel. In general, it's a good idea to make photocopies of your passport to take with you and lock up your passport in your hostel locker. Keep digital copies of your passport in your email inbox too just in case.
8. If the worst happens, just give the attacker your stuff – Handing over your things is much better than risking the alternative (trust me). If you have travel insurance, you'll be able to get reimbursed (just be sure to save all of your receipts).
9. Download the Prey app to your phone and laptop – If either device gets stolen, you'll be able to track it and remotely turn on your camera to photograph the thief (you can also wipe the data and message the thief too). It costs just $1.10/month.
10. Buy travel insurance – If something does go wrong, you want to be sure you're covered and someone has your back. Travel insurance can help you find medical treatment and give you money to buy replacements for what was stolen. It's always better to be safe than sorry, especially in a country where petty crime is still a problem.
We recommend Safety Wing for travelers under 70, while Insure My Trip is the best choice for travelers over 70.
You can check out this widget to get a quote for Safety Wing:
For more information on travel insurance, check out these posts:
So, is Colombia Safe for Solo Travelers?
Colombia can be safe for solo travelers if you take the right precautions. While petty crime is still a problem, as long as you don't flaunt your valuables, you'll likely not run into any problems. When you go out, only take what you need for the day and leave your other valuables in your hostel or hotel room.
If you're not feeling comfortable, try to meet other travelers at hostels or on tours so you can explore together. That way you'll never be alone and will avoid being a target for pickpockets and petty criminals.
At night, make sure you're never traveling alone and that you have your ride home planned in advance. Don't get into sketchy cabs. Avoid wandering around non-touristy areas at night and alone. If you're using dating apps, exercise caution as there have been instances of tourists being drugged and robbed.
I never felt really unsafe in the country during the day or in public places. You'll see locals with phones out and, generally, going about their life. It's really at night that you have to be careful.

Is Colombia Safe for Solo Female Travelers?
While solo female travelers should take some extra precautions in Colombia, the country should definitely still be under consideration for women traveling on their own.
Whenever possible, avoid traveling alone — especially at night or in areas where there are not many people. Don't flaunt any valuables, and avoid taking taxis alone at night.
Always watch your drinks in a bar and don't accept drinks from people you don't know.
Always have a downloaded map and translator so you can find your way home or ask for help if you need it.
By taking some precautions and planning accordingly, solo female travelers will be able to have a rewarding time traveling in Colombia. Just make sure to follow the advice and tips above!
Here are a couple of helpful posts on safety written by our solo female travel experts:
Are Taxis Safe in Colombia?
Taxis are safe here, but always make sure you call your taxi in advance or use an app like EasyTaxi. Never get into a random vehicle. Even if it looks like a taxi, it might not be one. It's always better to play it safe.
Get your hostel or accommodation to call a cab for you, or download a taxi app (Uber is available in major cities in Colombia, including Cartagena, Medellín, Cali, and Bogotá) so you can order your own. Avoid taking taxis at night as well (especially as a solo female traveler).

Is the Food Safe in Colombia?
The food in Colombia is quite safe. Just make sure to avoid any food that's been sitting out in the sun all day. Look for places with lots of patrons — that's how you can tell the food is fresh and delicious.
Also, make sure any fruit you eat has a peel to avoid it getting contaminated.
If you're a vegetarian or have other dietary concerns, you might be hard-pressed to find food outside of the major cities, as most dishes are meat-based. Learn some basic phrases (or download Google Translate) to help you ask questions and find foods suitable for your diet.
Lastly, always wash your hands before you eat. That's the best way to avoid getting sick!

Can You Drink the Tap Water in Colombia?
While improvements in water treatment are coming along, you can't really drink the water outside of Bogotá and Medellín.
I'd suggest you travel with a Lifestraw so you can purify water no matter where you are. That will help you save money and reduce your reliance on single-use plastic. Double win!

Should You Visit Colombia?
So, is Colombia safe?
That depends on how you act, where you go, and if you follow the tips above.
While petty theft is a growing concern and there has been a slight uptick in crime, the country has so much to offer the intrepid traveler. There is amazing nature, vibrant cities, a fun nightlife, and a growing community of entrepreneurs and digital nomads who call Colombia home.
It's cheap and easy to navigate, and as long as you follow your instincts and use common sense, you will avoid trouble.
So, while my personal experience in Colombia didn't end well, I definitely plan on going back.
Because it's just too amazing a place not to visit.

Book Your Trip to Colombia: Logistical Tips and Tricks
Book Your Flight
Use Skyscanner to find a cheap flight. They are my favorite search engine because they search websites and airlines around the globe so you always know no stone is left unturned!
Book Your Accommodation
You can book your hostel with Hostelworld as they have the biggest inventory and best deals. If you want to stay somewhere other than a hostel, use Booking.com as they consistently return the cheapest rates for guesthouses and cheap hotels.
Don't Forget Travel Insurance
Travel insurance will protect you against illness, injury, theft, and cancellations. It's comprehensive protection in case anything goes wrong. I never go on a trip without it as I've had to use it many times in the past. My favorite companies that offer the best service and value are:
Looking for the Best Companies to Save Money With?
Check out my resource page for the best companies to use when you travel. I list all the ones I use to save money when I'm on the road. They will save you money when you travel too.
Want More Information on Colombia?
Be sure to visit our robust destination guide to Colombia for even more planning tips!