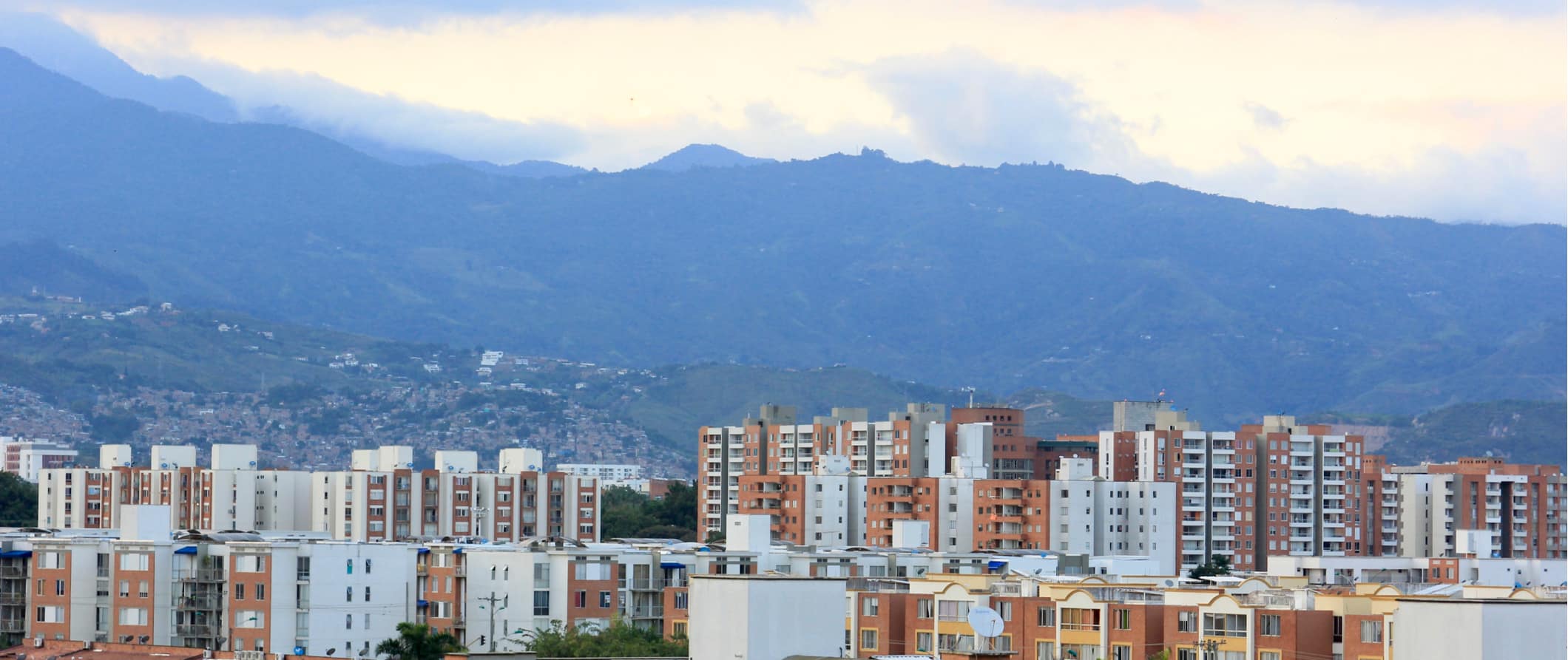 Founded in 1536, Cali is one of South America's oldest cities. Its blend of Indigenous, African, and Spanish traditions makes it one of the most interesting places to visit in the country. Located in the Andes on both sides of the Cali River, it's situated at an elevation of 3,327 feet and has the closest access to the Pacific Ocean of all the major Colombian cities.
Now Colombia's third largest city, Cali is still struggling from its Narco days and isn't as popular as Medellín or Bogotá. However, you'll find a lot of people visit the city for one reason: salsa.
Cali is considered the salsa dancing capital of the world. Caleños (people from Cali) live, breathe, and dream salsa. A lot of people come here for months to learn to dance at one of the many world-class schools in the city. Even if you aren't a dancer (I'm not), it's still fun to watch one of the many shows at the clubs around the city.
Moreover, this is one of the best cities in the country for street art and food. Grab a cholao (also known as cholado or raspao) — a cold drink of fruit, condensed milk, and flavored syrup — and wander the tree-covered streets.
This travel guide to Cali has everything you need to know to make the most of your visit!
Top 5 Things to See and Do in Cali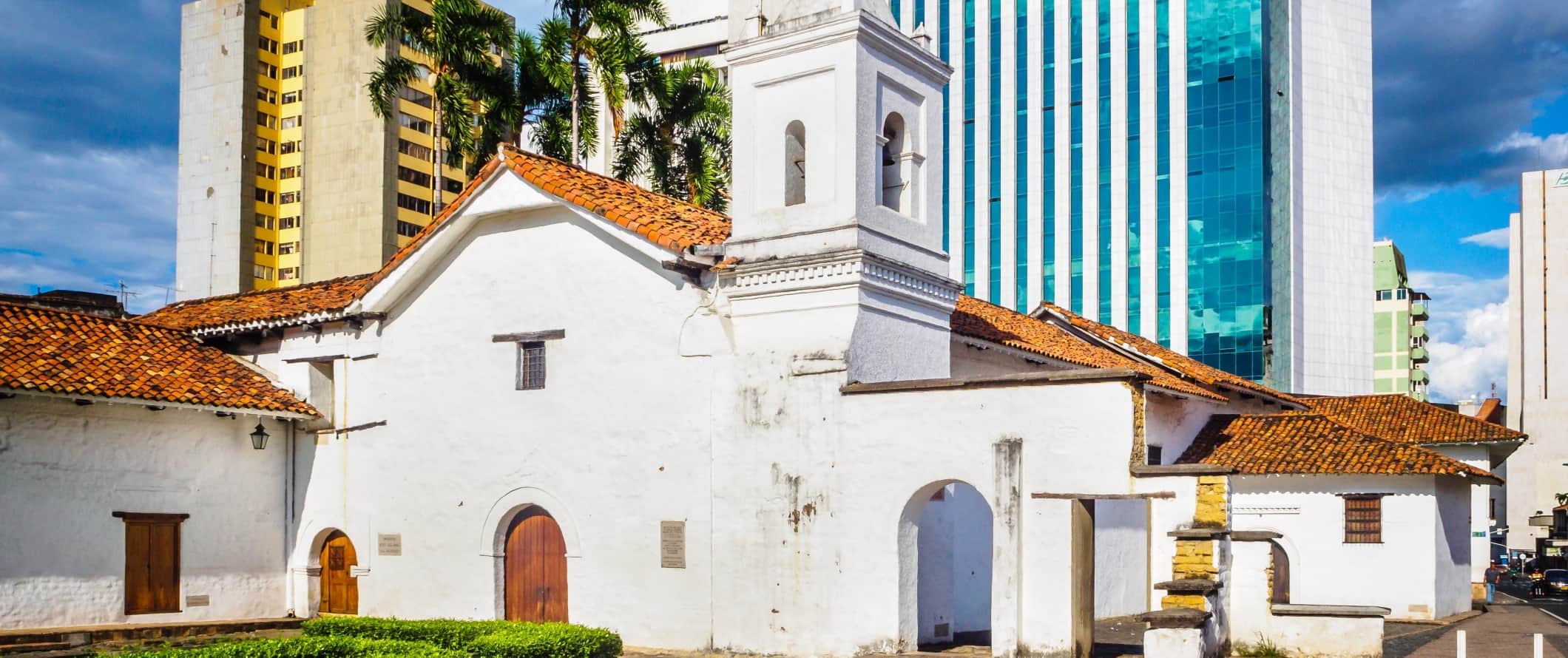 1. Enjoy salsa
Cali is considered the salsa capital of the world. Head to one of the popular clubs like Tin Tin Deo for free lessons on Thursday nights. Also try to check out Delirio, a crazy circus-like performance that happens on the last Friday of the month. Tickets start at 165,000 COP.
2. See the Iglesia de la Ermita
The Gothic Iglesia de la Ermita is one of the city's most striking pieces of architecture. It was originally built in 1678 but was destroyed in an earthquake in 1925 (and later rebuilt). It has Dutch musical clocks, stained-glass windows, French bells, and Italian marble decorating the altars.
3. Take a street food tour
On a street food tour with Callejeros Tours, you'll develop an appreciation for this region of Colombia's unique flavors. A local guide takes you to a market where you sample different foods and drinks. It's really informative, Tours are 55,000 COP.
4. Visit the Museum of Religious Art La Merced
This museum dates back to 1678 and is housed inside an old convent with four different sections, including chapels, an archaeological museum, and a museum of religious art. Since its construction, it has also been a school and a military fort. It's the oldest building in Cali.
5. Take a coffee tour
Colombia is famous for its coffee. You can hop on a tour to visit a working farm and to get to know the coffee pickers, farmers, and Jeep drivers working behind the scenes. You'll learn about every stage of production, from the farm to your cup. Prices start around 210,000 COP and include plenty of samples!
Other Things to See and Do in Cali
1. Hang out in Plaza de los Poetas
The famous Plaza de los Poetas (Square of the Poets) is a park filled with statues of local poets from the Valle del Cauca area (the region surrounding Cali). These are impressive, life-like pieces of art; many recline on benches or hang out in the shade. You can "meet" renowned writers like Jorge Isaacs, Carlos Villafañe, and Octavio Gamboa.
2. Take in the street art
You can't go very far without running into an art installation in Cai, such as the 3.5-ton bronze statue of a cat named El Gato del Rio created by Colombian artist Hernando Tejada. Colorful street art and murals by local and international artists are constantly popping up all over the city, so spend some time walking around and taking it all in. It adds a lot of character to the city.
3. Wander Old Cali
The neighborhood of San Antonio is commonly referred to as "Old Cali" since it dates back to the 16th-century. It's Cali's trendiest barrio, where writers, artists, and musicians all come together in a tight-knit community. There are endless coffee shops, restaurants, and antique stores to peruse. Its location hillside also makes for some great views over the city, especially from the Iglesia de San Antonio.
4. Eat in the Granada area
This is Cali's foodie area. There are tons of restaurants serving all varieties of food along Ave 9N, such as Faro el Solar, a popular local spot serving Italian food in a leafy courtyard. I also liked La Juana, a cozy hangout with coffee and crafts. Keep an eye out for chuleta valluna on the menu. It's a Colombian dish of breaded and marinated fried pork cutlets. It's delicious!
5. Go to the butterfly farm
Just outside of Cali is the large Andoke butterfly farm (also known as Andoke Mariposario and Paseo de las Mariposas) with over 15 exotic species of butterflies. They offer guided tours of the farm that also features some birdwatching. You can try some surprisingly delicious Valle del Cauca food here too, including fresh tropical fruits.
6. Tour La Tertulia Museum
La Tertulia Museum is home to over 300 Colombian and international works of art, with ever-changing exhibitions of contemporary paintings, sculpture, and photography. Renowned Colombian artists like Hugo Zapata and Beatriz Gonzáles have several pieces here. There are always regular events here, including film screenings, concerts, and poetry readings. Check the website to see what's on during your visit. Admission is 10,000 COP.
7. Visit the Museo del Oro Calima
This museum displays more than 600 pieces of incredibly intricate gold jewelry that were once used by the ancient Calima people that lived in the area between 200 BCE-400 CE. Exhibits include ceramics and wooden tools that were used for everyday life as well as shamanic rituals. Entry is free and tours run multiple times per day.
8. Hike up to Christ the Redeemer
Much like Rio's monument with the same name, Cali's Christ the Redeemer is 26 meters high and stands atop Cerro de los Cristales (Hill of the Crystals) overlooking the city (making it the 10th tallest Christ statue in the world). Built in 1950, it's a steep climb to the top, but the panoramic views over the area are worth it. There are vendors along the route selling fresh juices, so bring some cash for the hike. Admission is free.
9. Take a free salsa and art tour
This tour with Tours En Cali gives you lots of insight into the history of salsa and its most prominent dancers in the area, as well as local street art and graffiti. Be sure to bring some extra cash, as the guide also introduces you to some local street food places!
10. Take a free walking tour
Callejeros Tours and Tours En Cali both offer a free historical walking tour that takes in some of Cali's most historically significant sites, including Iglesia la Ermita, Parque de los Poetas, and Plaza San Francisco. Do this at the beginning of your trip so you get an in-depth historical overview as you get oriented. Just remember to tip your guide at the end!
11. Go hiking
If you've had enough of being in towns and want to get outdoors for a while there's plenty of hiking just outside Cali. Some of the most popular places include Farallones de Cali Natural National Park, with its waterfalls, trails, mountains and rivers; and Cerro Pico de Loro (Parrot Beak Hill) which has a 2-3 hour climb to the top. Both can be reached in around 90 minutes from Cali.
12. Visit Caliwood
Cali is known as the capital of Colombian cinema. For that reason, the Museum of Cinematography was opened here. Honoring both national and foreign directors, producers, actors and actresses, the permanent collection includes more than 800 devices, including cameras, camcorders, projectors, posters, and various bits of furniture and film paraphernalia and memorabilia. Admission is 10,000 COP.
13. Check out the Museo Aereo Fénix
Located at Alfonso Bonilla Aragón (Cali's airport), the Fénix Aerial Museum houses a collection of airplanes, jet engines, and flight suits from pre-World War II to the present. Most of the aircraft are operational too! It also has diorama models and a railway division with early 20th-century steam locomotives. Admission is 20,000 COP.
14. Visit the Sugarcane Museum
Sugarcane fields are a huge part of the Valle del Cauca landscape. The Sugarcane Museum in Palmira is an 18th-century colonial hacienda with exhibitions and activities to help visitors learn about how sugarcane is processed and its importance to the region. The museum's grounds have more than 120 species of birds and 336 species of trees and shrubs from all around Colombia. Admission is 10,000 COP.

For more information on other destinations in Colombia, check out these guides:
Colombia Travel Costs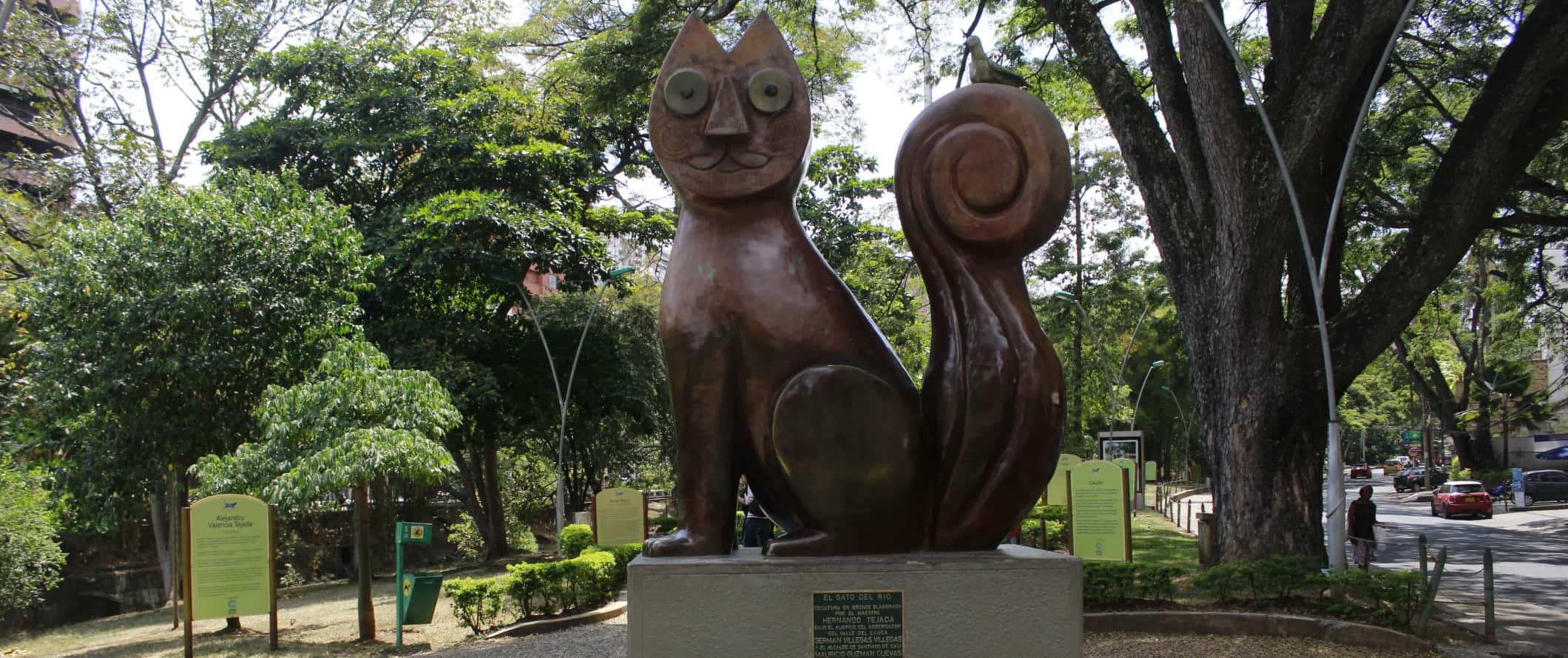 Hostel prices – Large dorm rooms with 8-10 beds start as low as 16,000 COP per night but average closer to 30,000 COP. Dorm rooms with 4-6 beds start at 30,000 COP per night. Private rooms start around 40,000 COP per night for a double room for two people but can cost up to 170,000 COP. Free Wi-Fi is standard and most hostels include free breakfast. Many also have self-catering facilities.
Budget hotel prices – Two-star hotels cost around 70,000 COP per night however, most hotels are three-star or higher and start from 90,000 COP per night. Expect amenities like free Wi-Fi, AC, TV, and usually free breakfast.
Airbnb is available with private rooms starting around 100,000 COP per night. An entire home or apartment averages 250,000 COP per night.
Average cost of food – Colombian food is a blend of indigenous, Caribbean, and European traditions. While ingredients and popular dishes vary by region, common staples include maize, potato, cassava, rice, and all kinds of tropical fruit (dragon fruit, papaya, guava, passionfruit). Fried plantains, chicken soup, tamales, empanadas, meat pies, and roasted piglet are just some of the delicious popular dishes you'll encounter.
If you want to eat out, stick to eating out at lunch. There are lots of small restaurants here filled with locals taking advantage of set lunch specials. These lunches offer a lot of value for your money, costing around 10,000 COP.
For quick, cheap eats, street food is super affordable and costs just a few thousand pesos for empanadas and other quick take-out options.
Most Western food like pizza or burgers costs around 25,000. A combo meal at McDonald's costs 16,000.
If you want to splash out, a three-course meal at a high-end restaurant starts around 35,000.
Beer costs between 3,000-7,000 COP while a latte/cappuccino costs around 4,500 COP.
If you want to buy your groceries, it costs around 80,000 COP per week for basic staples like rice, bread, produce, and some meat or seafood.
Backpacking Cali Suggested Budgets
If you are backpacking Cali, my suggested budget is 105,000 COP per day. This assumes you're staying in a hostel dorm, cooking some meals and eating cheap street food, taking the bus to get around, limiting your drinking, and sticking to mostly free or cheap activities like free walking tours.
On a mid-range budget of about 220,000 COP, you can stay in a budget hotel or private Airbnb, eat out for all your meals, enjoy a few drinks, take some guided tours, and do more paid activities like visiting museums and taking salsa lessons.
On a "luxury" budget of 500,000 COP per day, you can stay in a hotel, eat out anywhere you want, drink more, take more taxis, and do whatever tours and activities you want. This is just the ground floor for luxury though. The sky is the limit!
Accommodation
Food
Transportation
Attractions
Average Daily Cost
Backpacker
30,000
30,000
20,000
25,000
105,000
Mid-Range
80,000
70,000
30,000
40,000
220,000
Luxury
150,000
150,000
120,000
80,000
500,000
Cali Travel Guide: Money-Saving Tips
Cali has lots of free activities and most museums and tours aren't that expensive. It will be hard to spend a lot of money here if you're visiting with a budget traveler's mindset. Here are some other ways to save money during your visit:
Stay with a local – Couchsurfing connects you with locals who can give you a free place to stay and share their insider tips and advice. It's the best way to connect with locals and lower your costs in the process.
Take a free walking tour – Tours En Cali offers an informative and insightful tour around the city that covers all the highlights. It's the best way to get the lay of the land and connect with a local guide. Just remember to tip at the end!
Use Uber – Uber is the cheapest way to get around Cali. If you need a taxi, use Uber instead.
Cook your food – While local food is really cheap, you can also save some money by grocery shopping. If you do shop, I recommend getting breakfast food or snacks and eating meals out. You get more bang for your buck that way.
Haggle with taxi drivers – Taxis are not always metered in Colombia. While prices from the airports are regulated and non-negotiable, everything else is just a matter of your bargaining skills. If you're going to take taxis, haggle before you get in the car and ask your hotel/hostel staff what you should pay so you know you're not getting ripped off.
Pack a water bottle – The tap water here is safe so bring a water bottle with you to avoid buying single-use plastic. My preferred bottle is LifeStraw, which has built-in filters to ensure your water is always clean and safe.
Where to Stay in Cali
There are a lot of hostels in the city so you're never short of options here. These are some of my suggested places to stay in Cali:
How to Get Around Cali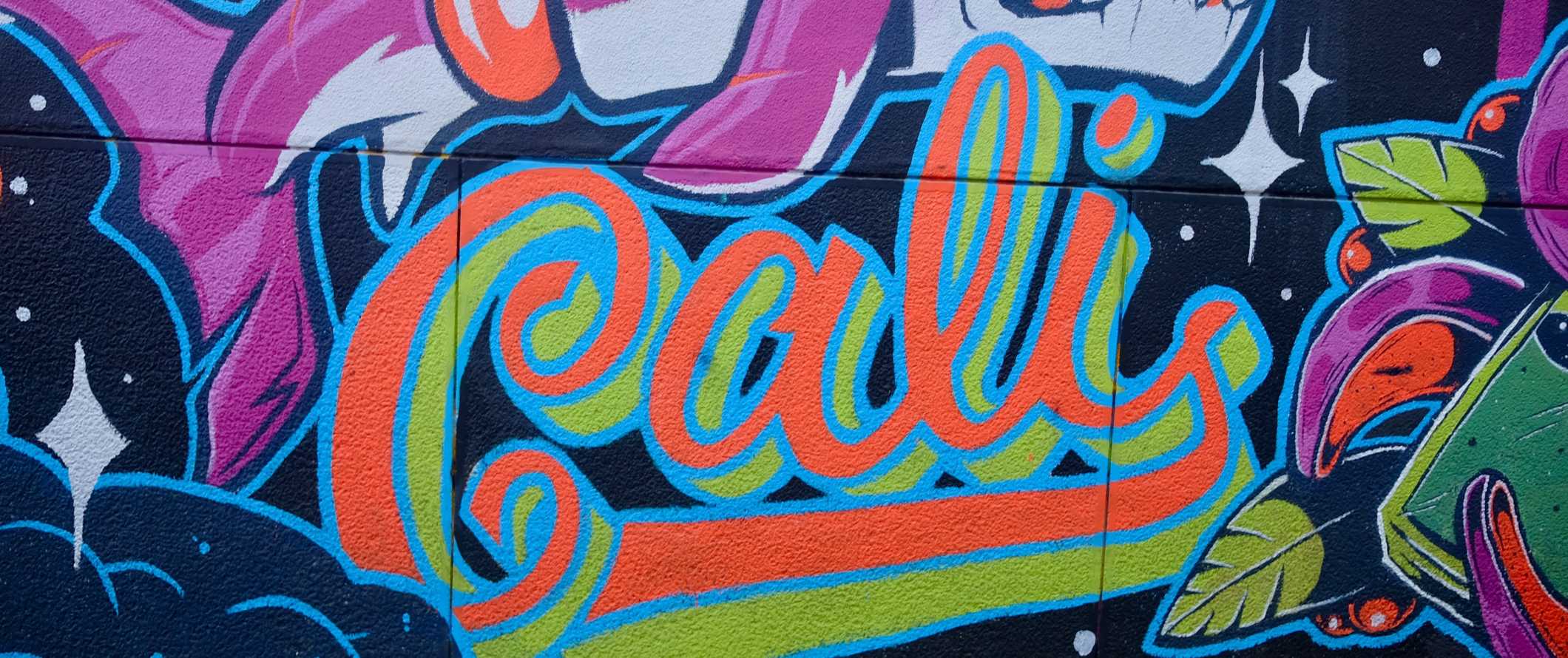 Public transportation – MIO is the name of Cali's public bus network, and it takes you anywhere you need to go in the city (there is no subway system here). There is one main line that connects with the cable car running from Canaveralejo into the poorer barrios. You need a MIO card to ride, which costs around 3,000 COP, while each ride costs around 2,200.
Taxis – Taxis are cheap in Cali and you can use the EasyTaxi app to order a safe, metered taxi. The starting fare is 4,900 COP and costs 5,000 per kilometer. Avoid taking random taxis off the street just to be safe. Instead, have your hostel/hotel staff call one for you or use the EasyTaxi app.
Uber is way cheaper than taxis here and you can pretty much get anywhere for around 5,000-10,000 COP. Just be aware that Uber is actually illegal here, so don't sit in the back seat or you might get stopped. I also like to tip the Uber drivers here, since the fares are so cheap and they are taking a risk. But all the drivers I met did this out of necessity — they couldn't pay their bills if it weren't for Uber.
Bike rental – If you want to explore the city by bike, rentals can be found for around 25,000 COP per day for a basic touring bike.
Car rental – Cars can be rented for as little as 95,000 COP per day, though you don't need one to get around the city. Additionally, since break-ins are common I'd avoid renting a car unless you're leaving for a day trip outside the city. Drivers need to be at least 21 and have an International Driving Permit.
When to Go to Cali
Colombia's location near the equator keeps the climate consistent throughout the year, with average daily highs hovering around 24°C (75°F) near the coast and 7-17°C (45-63°F) further inland.
In Cali and the Andean highlands, there are two dry seasons: from December-March and then July-August. The average daily temperature during these times is 23°C (73°F). July is the busiest month here, so you need to book your accommodations well in advance.
June is an excellent time to visit because temperatures are warm, but it isn't peak season so prices are lower.
April-May is Cali's rainy season so it's not the best time to visit if you plan on doing a lot of outdoor activity. The prices are much lower during these months, however, you'll regularly get rained on.
How to Stay Safe in Cali
While Cali has had a rough and violent past, the city is much safer today. However, you still need to stay vigilant and take precautions as theft and muggings still occur often here.
When out and about, never flash your valuables. There's a local expression about it in Colombia: "No dar papaya" (Don't give papaya). Essentially, it means that you shouldn't have something "sweet" out in the open (a phone, computer, watch, etc.) that would make you a target. Keep your valuables hidden, don't wander around places you shouldn't at night, don't flash money around, and avoid coming out of nightlife spots alone at night. Do your best to blend in and don't show papaya!
When booking accommodation, look for hotels or hostels with 24-hour security. You always want someone around in case you need assistance. If you don't feel safe somewhere, don't hesitate to move on.
If you're worried about scams and getting ripped off, read about common travel scams to avoid here.
When eating out at restaurants, never leave your bag unattended as bag snatching is common. Keep it on your lap or under the table with your leg through a strap so it can't be snatched quickly.
And please, please avoid drug tourism. The drugs cartels have crippled this country so it's really disrespectful to the locals; they resent travelers who come here to do drugs. Also, doing drugs here is illegal, and you don't want to end up in a Colombian prison!
If you experience an emergency and need assistance, dial 123.
Always trust your gut instinct. Make copies of your personal documents, including your passport and ID. Forward your itinerary along to loved ones so they'll know where you are.
For more in-depth coverage of how to stay safe in Colombia, check out this post that answers some frequently asked questions and concerns.
The most important piece of advice I can offer is to purchase good travel insurance. Travel insurance protects you against illness, injury, theft, and cancellations. It's comprehensive protection in case anything goes wrong. I never go on a trip without it as I've had to use it many times in the past. You can use the widget below to find the policy right for you:
Cali Travel Guide: The Best Booking Resources
These are my favorite companies to use when I travel. They consistently have the best deals, offer world-class customer service and great value, and overall, are better than their competitors. They are the companies I use the most and are always the starting point in my search for travel deals.
Skyscanner – Skyscanner is my favorite flight search engine. They search small websites and budget airlines that larger search sites tend to miss. They are hands down the number one place to start.
Hostelworld – This is the best hostel accommodation site out there with the largest inventory, best search interface, and widest availability.
Booking.com – The best all around booking site that constantly provides the cheapest and lowest rates. They have the widest selection of budget accommodation. In all my tests, they've always had the cheapest rates out of all the booking websites.
Get Your Guide – Get Your Guide is a huge online marketplace for tours and excursions. They have tons of tour options available in cities all around the world, including everything from cooking classes, walking tours, street art lessons, and more!
SafetyWing – Safety Wing offers convenient and affordable plans tailored to digital nomads and long-term travelers. They have cheap monthly plans, great customer service, and an easy-to-use claims process that makes it perfect for those on the road.
LifeStraw – My go-to company for reusable water bottles with built-in filters so you can ensure your drinking water is always clean and safe.
Unbound Merino – They make lightweight, durable, easy-to-clean travel clothing.
Top Travel Credit Cards – Points are the best way to cut down travel expenses. Here's my favorite point earning credit cards so you can get free travel!
Cali Travel Guide: Related Articles
Want more info? Check out all the articles I've written on Colombia travel and continue planning your trip: