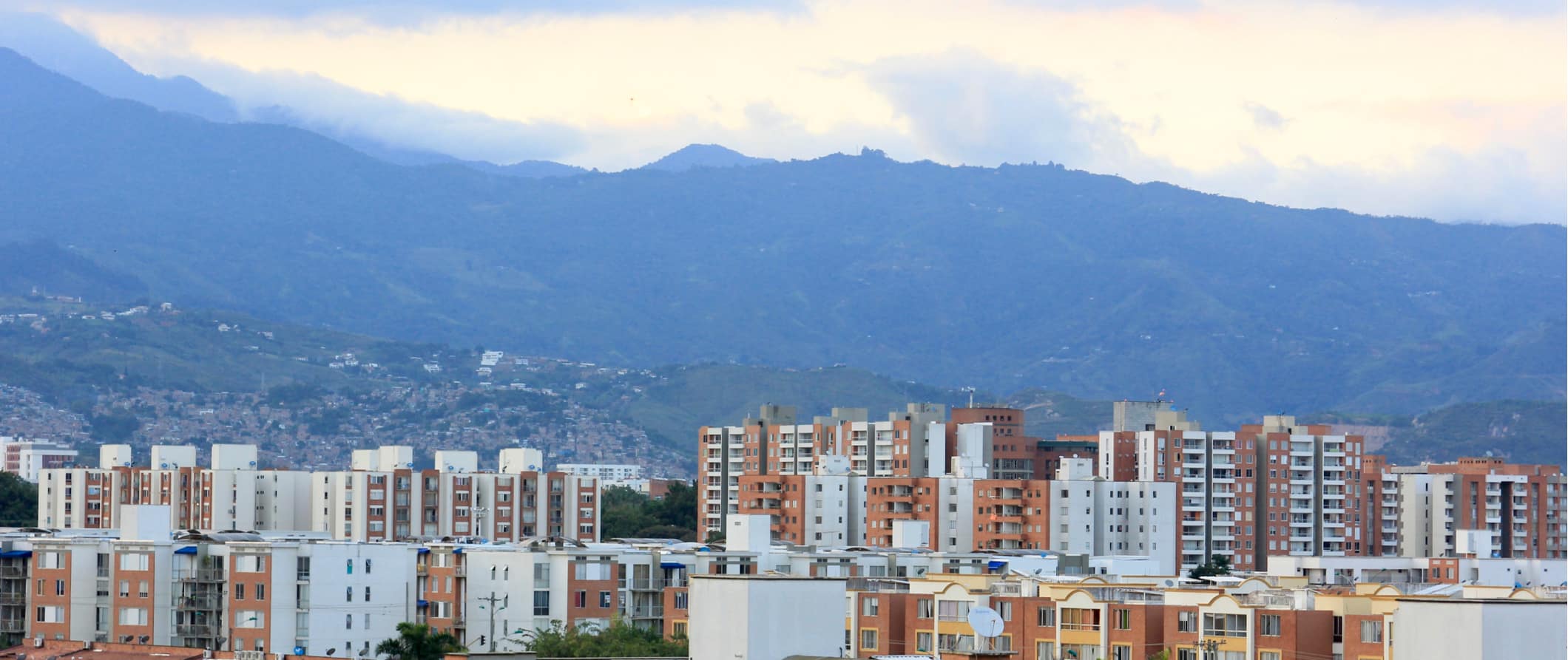 Cali, Colombia is a blend of Indigenous, African, and Spanish traditions that makes it one of the most interesting places to visit in Colombia.
Still struggling from the Narco days, the city isn't the hot spot other cities in Colombia like Medellin or Bogota are. However, you find a lot of people visit the city for one reason: salsa.
Cali is considered the salsa dance capital of the world. Caleños (people from Cali) live, breathe, and dream salsa! A lot of people come here for months to learn to dance at one of the many world-class schools in the city.
Even if you aren't a dancer (and I'm not), it's still fun to watch one of the many shows at the clubs around the city.
Moreover, Cali is a city of stunning historical landmarks and brilliant architecture, like the gilded altar at La Merced and the neoclassical San Pedro Cathedral.
And this is one of the best cities in the country for street art and food (there's an awesome food tour here too). Grab a cholao — a cold drink of fruit, condensed milk, and flavored syrup — and wander the tree-covered streets.
If you aren't here to learn to salsa, I'd recommend spending just a couple of days here. You can use this Cali travel guide to help you travel cheaper, better, and smarter during your next visit. It has everything you need to know about the city as a traveler!

Cali
Top 5 Things to See and Do in Cali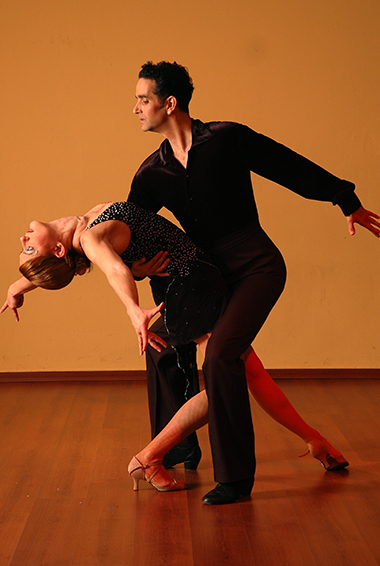 1. Enjoy salsa
Cali is considered the salsa capital of the world. Head to one of the popular clubs like Tin Tin Deo. They have free lessons on Thursday nights. Also try to check out Delirio – a crazy circus-like performance that happens the last Friday of every month. Tickets start at 115,000 COP ($37 USD).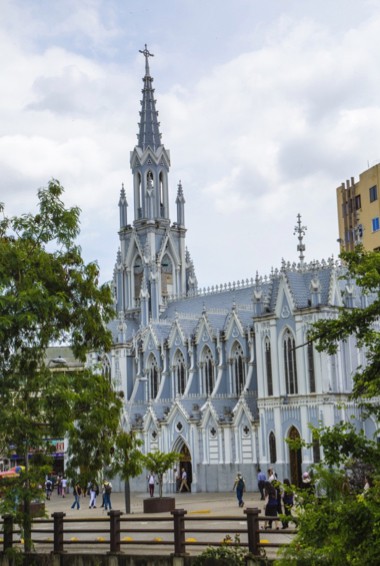 2. See the Iglesia de la Ermita
The Iglesia de la Ermita (Ermita Church) is one of the city's most striking pieces of architecture in the city. In the Gothic style, it looks a lot like the cathedral in Cologne, Germany. It was originally built in 1678 but it was destroyed in an earthquake in 1925 (and later rebuilt). It has Dutch musical clocks, stained-glass windows, French bells, and Italian marble decorating the altars.
3. Take a street food tour
On a street food tour with Callejeros Tours, you'll get an appreciation for this part of Colombia's unique flavors. A local guide will take you to a market where you'll sample different foods and drinks, including unusual fruits (like chontaduro, a sort of peach). You'll also get to try a lulada drink and Cevice Colombiano. Tours are just 40,000 COP ($12 USD).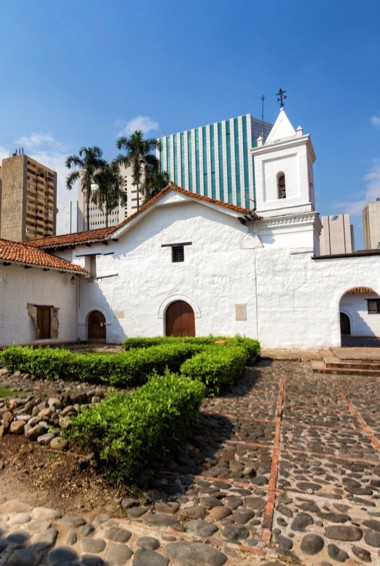 4. Visit the Museum of Religious Art La Merced
This museum dating back to 1678 is housed inside an old convent with four different sections, including chapels, an archaeological museum, and a museum of religious art. It costs 4,000 COP ($1.30 USD) for admission.
5. Take a coffee tour
Colombia is famous for its coffee, and the region around Cali is one of the best ways to experience the country's coffee culture. You can hop on a tour to visit a working farm and to get to know the coffee pickers, farmers, and Jeep drivers working behind the scenes. Tours start around 150,000 COP ($48 USD), and you'll get to taste plenty of samples!
Other Things to See and Do in Cali
1. Go to the butterfly farm
Just outside of Cali is the large Andoke butterfly farm with over 15 exotic species of butterflies. They offer guided tours of the farm that also features some birdwatching. You can also try some surprisingly delicious Valle del Cauca food here, including fresh tropical fruits. Tours start at 20,000 COP ($6 USD).
2. Hang out in Plaza de los Poetas
The famous Plaza de los Poetas (Square of the Poets) is a park filled with statues of local poets from the Valle del Cauca area. These are impressive, life-like pieces of art – many recline on benches or hang out in the shade. You can "meet" some renown writers like Jorge Isaacs, Carlos Villafañe, and Octavio Gamboa.
3. Take in the street art
Cali has a strong, vibrant arts community. You can't go very far without running into an art installation, like the 3.5-ton bronze statue of a cat named El Gato del Rio created by Colombian artist, Hernando Tejada. Colorful street art and murals created by local and international artists are also constantly popping up all over the city, so spend some time just walking around and taking it all in.
4. Hang out in Old Cali
The neighborhood of San Antonio is commonly referred to as "Old Cali" since it dates back to the 16th-century. It's Cali's trendiest barrio, where writers, artists, and musicians all come together in a tight-knit community. There are endless coffee shops, restaurants, and antique stores to peruse. Its location hillside also makes for some great views over the city, especially from the Iglesia de San Antonio.
5. Eat in the Granada area
This is Cali's foodie area. There are tons of restaurants serving all varieties of food along Ave 9N, like Faro el Solar, a popular local spot serving Italian food in a leafy courtyard. I also liked La Juana, a cozy hangout with coffee and crafts. Keep an eye out for chuleta valluna on the menu. It's a Colombian dish of breaded and marinated fried pork cutlets, and it's delicious!
7. Visit La Tertulia Museum
La Tertulia Museum is home to 300+ Colombian and international artworks, with ever-changing exhibitions of contemporary paintings, sculpture, and photography. Renowned Colombian artists like Hugo Zapata and Beatriz Gonzáles have several pieces here. There are always regular events here, including film screenings, concerts, and poetry readings. Admission is 10,000 COP ($3 USD).
8. Take a street food tour
On a street food tour with Callejeros Tours, you'll get an appreciation for this part of Colombia's unique flavors. A local guide will take you to a market where you'll sample different foods and drinks, including unusual fruits (like chontaduro, a sort of peach). You'll also get to try a lulada drink (made from lulo fruit), and Cevice Colombiano. Tours are just 40,000 COP ($12 USD).
9. Visit the Museo del Oro Calima
This museum displays more than 600 pieces of incredibly intricate gold jewelry that were once used by the ancient Calima people that lived in the area between 200 BC-400 AD. Some exhibits also have ceramics and wooden tools that were used for everyday life and shamanic rituals. Entry is free.
10. Hike up to Christ the Redeemer
Much like Rio's monument with the same name, Cali's Christ the Redeemer is 26 meters high and stands atop a hill overlooking the city. It's a steep climb to the top, but the panoramic views over the area are worth it. There are vendors along the route selling fresh juices, so bring some cash for the hike.
11. Take a free salsa and art tour
This tour with Free Tour Cali will give you lots of insight into the history of salsa and its most prominent dancers in the area, as well as local street art and graffiti. Be sure to bring some extra cash, as your guide will also introduce you to some local street food places!
12. Take a free walking tour
Callejeros Tours offers a free historical walking tour that takes in some of Cali's most historically significant sites, including Iglesia la Ermita, Parque de los Poetas, and Plaza San Francisco. Do this at the beginning of your trip so you'll get an in-depth historical overview as you get oriented with the city.
Colombia Travel Costs
Hostel prices – Large dorm rooms with 8-10 beds start at about 23,340 ($7 USD) per night. Dorm rooms with four to six beds are up to 40,013 COP ($12 USD) per night.
Private rooms start around 66,689 COP ($20 USD) per night for a double room for two people but can cost up to 150,050 COP ($45 USD) for a private room with a bathroom.
Budget hotel prices – Prices for a double room in a two-star hotel are about 66,689 COP ($20 USD) per night. However, most hotels are three-star or higher, starting from about 116,705 COP ($35 USD) per night.
Airbnb is available with shared accommodation prices starting around 25,140 COP ($15 USD) per night. A private room costs from 66,689 COP ($20 USD), while an entire home or apartment averages about at 233,411 COP ($70 USD) per night.
Average cost of food – In Cali, there are small restaurants filled with locals taking advantage of set lunches. These lunches offer a lot of value for your money, sometimes costing under 9,430 COP ($3 USD). Street food like empanadas are as little as 200-500 COP ($0.06-0.15 USD), and a plate of ceviche costs around 15,000 COP ($4.55 USD).
If you're looking for something different, most Western food options will like pizza or burgers will cost about 20,430 COP ($6.50 USD). A meal at McDonald's will cost about 14,450 COP ($4.35 USD). A meal at a high-end restaurant with more than one course will cost around 422,40 COP ($15 USD). Beer at the bar will cost about 5,255 COP ($2 USD).
If you want to buy your groceries, it will only cost you about 133,378 COP ($40 USD) per week for the basics like bread, meat, veggies, and fruit.
Backpacking Cali Suggested Budgets
On a backpacker's budget, you will spend about 133,378 COP ($40 USD) per day. This is a suggested budget assuming you're staying in a hostel dorm, eating the local food,cooking some of your own meals, doing a few activities each day, and using local transportation to get around.
On a mid-range budget of 233,411 COP ($70 USD) per day, you can afford a private hotel or hostel room, eat at nicer restaurants as well as Western food, use taxis or Uber, and visit more attractions each day.
For a luxury budget of 600,201+ COP ($180+ USD) per day, you can do pretty much anything you want, including staying in 4-star hotels, eating at higher-end restaurants for all your meals, taking lots of tours (like a coffee tour or street food tour), and using taxis or Uber to get everywhere.
You can use the chart below to get some idea of how much you need to budget daily, depending on your travel style. Keep in mind these are daily averages – some days you'll spend more, some days you'll spend less (you might spend less every day). We just want to give you a general idea of how to make your budget. Prices are in USD.
Accommodation
Food
Transportation
Attractions
Average Daily Cost
Backpacker
$10
$10
$10
$10
$37
Mid-Range
$20
$15
$15
$20
$70
Luxury
$60
$40
$30
$50
$180+
Cali Travel Guide: Money Saving Tips
Cali has lots of free activities if you're traveling on a budget, and even many of its attractions are affordable. Here are some ways to save money in Cali during your visit:
Skip the cocktails – Colombia has some really fantastic cocktails, but these drinks are expensive and can cost up to 30,000 COP ($9 USD). If you're on a budget, you should skip the cocktails and stick to beer.
Try Couchsurfing – Nothing's cheaper than free. Couchsurfing connects you with locals who will not only give you a free place to stay but also serve as a local tour guide and introduce you to the cool stuff only locals know about in town! You'll find the most hosts in college towns and big cities.
Take a free walking tour – Free Tour Cali offers an informative and insightful tour around the city, including a great arts and salsa tour. Callejeros Tours goes deeper into the historical significance of the city.
Use Uber – Uber is by far the cheapest way to get around Cali. It's about 1/3 as much as taxis. (Note: Uber is actually illegal, so don't sit in the back seat or you might get stopped.) I also like to tip the Uber drivers here, since the fares are so cheap and they are taking a risk.
Cook your food – While local food is really cheap, you can also save some money by grocery shopping, although I didn't find it to be a great value. It cost me 50,568 COP ($15 USD) for three days of food (plus, the hostels had terrible cooking facilities). If you do shop, I recommend getting breakfast food or snacks and eating meals out. You get more bang for your buck that way.
Haggle with taxi drivers – Taxis are not always metered in Colombia. While prices from the airports are regulated and non-negotiable, everything else is just a matter of your bargaining skills. If you're going to take taxis, haggle before you get in the car.
Where To Stay in Cali
Here are some of my favorite places to stay in Cali:
How to Get Around Cali
Bus – MIO is the name of Cali's public bus network, and it will get you anywhere you need to go in the city (there is no subway system here). There is one main line that goes all the way down Av 5 and connects with the cable car running from Canaveralejo into the poorer barrios. You'll need a MIO card which costs 3,000 COP ($1 USD), and each ride costs 2,000 COP ($0.65 USD).
Taxis – Taxis are cheap in Cali and you can use the EasyTaxi app to order a safe, metered taxi. The starting fare is 4,200 COP ($1.35 USD).
Uber (a ridesharing service) is way cheaper than taxis, and you can pretty much get anywhere for around 16,463 COP ($5 USD). You can save $15 off your first Uber ride with this code: jlx6v. (Note: Uber is actually illegal, so don't sit in the back seat or you might get stopped.) I also like to tip the Uber drivers here, since the fares are so cheap and they are taking a risk. But all the drivers I met did this out of necessity — they couldn't pay their bills if it weren't for Uber.)
Flying -. Flights here will take you to Bogotá, Medellín, Cartagena, and Pasto as well as a handful of international cities like Miami and Panama City. Spirit Airlines, Avianca, and Copa Airlines all use this airport. An hour-long flight from Bogotá to Cali starts at 81,210 COP ($26 USD).
When to Go to Cali
Colombia's location near the equator keeps the climate pretty consistent throughout the year, with average daily temperatures being around 75°F (24°C) near the coast and 45–63°F (7–17°C) further inland.
In Cali and the Andean highlands, there are two dry seasons: from December to March and then July to August. The average daily temperature is 73.4°F (23° C). July is the busiest month here, so you'll want to book your accommodations well in advance.
June is also an excellent time to visit because temperatures are warm, but it isn't peak season, and so prices are lower. April and May is Cali's rainy season, so it's not the best time to visit if you plan on doing a lot of outdoor activity. The prices are much lower during these months, however.
How to Stay Safe in Cali
On the whole, Cali is generally safe and you're not going to get kidnapped or anything. But petty crime is common. Don't flash around your valuables. There's even a local expression about it in Colombia: "No dar papaya" (Don't give papaya). Essentially, it means that you shouldn't have something "sweet" out in the open (a phone, computer, watch, etc.) that would make you a target. Keep your valuables hidden, don't wander around places you shouldn't at night, don't flash money around, avoid coming out of nightlife spots alone at night, etc.
Look for hotels or hostels with 24-hour security. You always want someone around in case you need assistance. If you don't feel safe somewhere, don't hesitate to move on.
Avoid drug tourism. The drugs cartels have crippled this country. Locals don't like it because drugs have so devastated the country and doing it just further cripples the country. It's really disrespectful to local people and they resent travelers who come here to do drugs. Also, doing drugs here is illegal, and you don't want to end up in a Colombian prison.
For more in-depth coverage of how to stay safe in Colombia, check out this post we wrote that answers some frequently asked questions and concerns.
The most important piece of advice I can offer is to purchase good travel insurance. Travel insurance will protect you against illness, injury, theft, and cancellations. It's comprehensive protection in case anything goes wrong. I never go on a trip without it as I've had to use it many times in the past. You can use the widget below to find the policy right for you:
Cali Travel Guide: The Best Booking Resources
Below are my favorite companies to use when I travel to Colombia (and Cali). They are included here because they consistently find deals, offer world-class customer service and great value, and overall, are better than their competitors.
Cali Gear and Packing Guide
If you're heading on the road and need some gear suggestions, here are my tips for the best travel backpack and for what to pack!
The Best Backpack for Travelers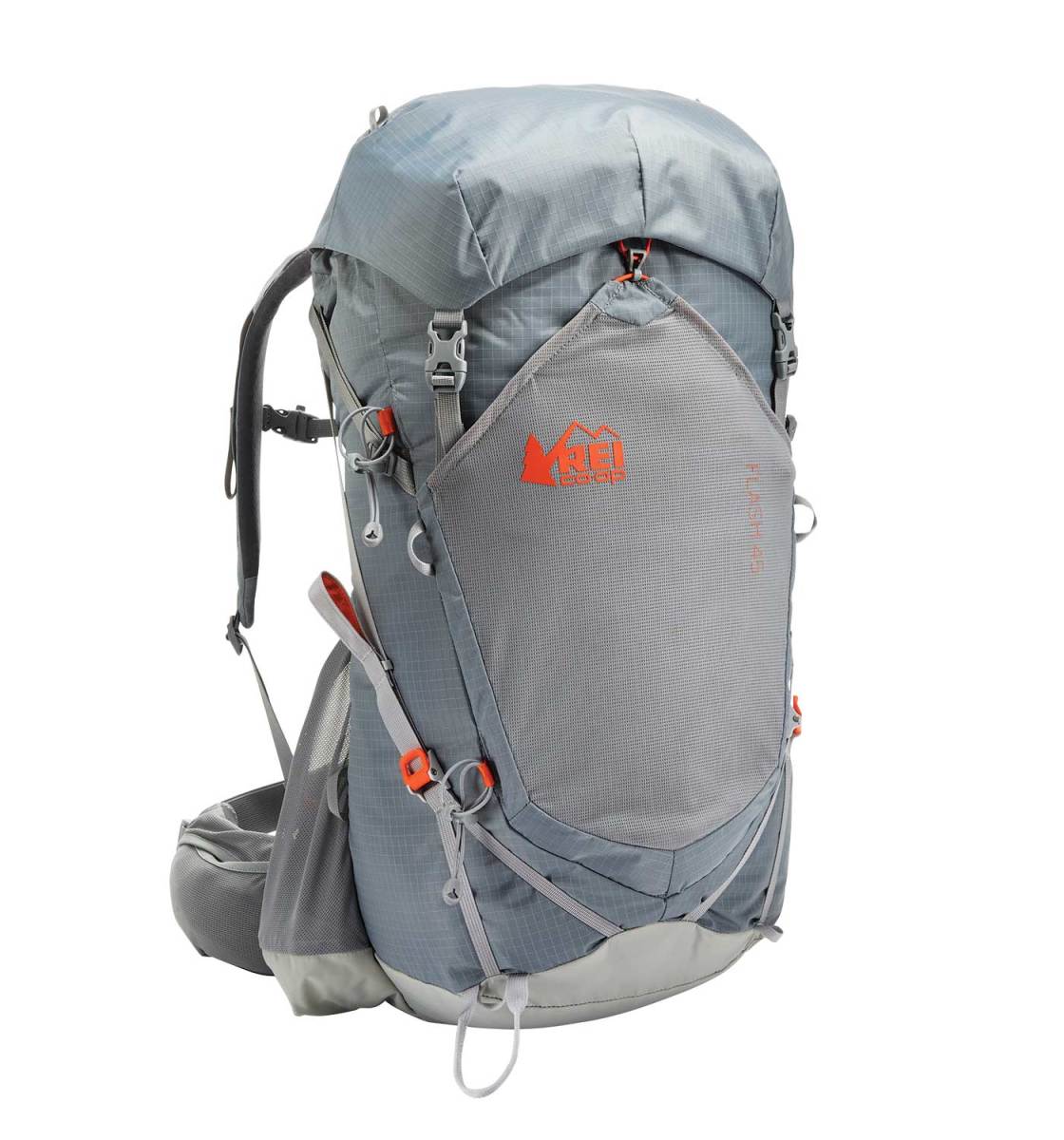 What's the best backpack for traveling long-term? I recommend the
REI Flash 45 Pack
. It's light and comfy, front loading, and fits perfectly in an airplane's overhead bin.
Size:
45-47L
Straps:
Thick and cushy with compression technology that pulls the pack's load up and inwards so it doesn't feel as heavy.
Features:
Removable top lid, large pocket at the front, hydration compatible, contoured hip belt
If you want something different, refer to my article on how to choose the best travel backpack for tips on picking a pack and other backpack suggestions.
What to Pack for Your Trip
Clothes
1 pair of jeans (heavy and not easily dried, but I like them; a good alternative is khaki pants)
1 pair of shorts
1 bathing suit
5 T-shirts (Unbound Merino is my preferred company. If you're a member of NM+, you can get 15% off your purchase)
1 long-sleeved T-shirt
1 pair of flip-flops
1 pair of sneakers
6 pairs of socks (I always end up losing half)
5 pairs of boxer shorts (I'm not a briefs guy!)
1 toothbrush
1 tube of toothpaste
1 razor
1 package of dental floss
1 small bottle of shampoo
1 small bottle of shower gel
1 towel
Deodorant
Small Medical Kit (safety is important!!!)
Miscellaneous
Female Travel Packing List
I'm not a woman, so I don't know what a woman wears, but Kristin Addis, our solo female travel guru, wrote this list as an addition to the basics above:
Clothing
1 swimsuit
1 sarong
1 pair of stretchy jeans (they wash and dry easily)
1 pair of leggings (if it's cold, they can go under your jeans, otherwise with a dress or shirt)
2-3 long-sleeve tops
2-3 T-shirts
3-4 spaghetti tops
1 light cardigan
Toiletries
1 dry shampoo spray & talc powder (keeps long hair grease-free in between washes)
1 hairbrush
Makeup you use
Hair bands & hair clips
Feminine hygiene products (you can opt to buy there too, but I prefer not to count on it, and most people have their preferred products)
For more on packing, check out these posts:
Cali Travel Guide: Suggested Reading
One Hundred Years of Solitude, by Gabriel Garcia Marquez
Even if you don't plan on visiting Colombia anytime soon, One Hundred Years of Solitude should be on your reading list. It's one of the 20th century's most acclaimed books, and it tells the story of the rise and fall of the fictional Colombian town named Macondo through the Buendia family's history. The book borders on fantasy, but it's a work of art and the setting is perfect.





The Sound of Things Falling, by Juan Gabriel Vásquez
Juan Gabriel Vásquez is considered one of South America's best writers. In this New York Times-bestselling book, Vásquez tackles the complicated history of his home country. In Bogotá, Antonio Yammara learns about a hippo that has escaped a zoo once owned by the notorious Pablo Escobar. This causes him to reflect on a time when Escobar's cartel in Medellín clashed with government forces in the streets and the skies; a time when Antonio witnessed his friend's murder and his entire family was affected by narco-violence. This isn't light reading, but it's worthwhile.



Short Walks from Bogotá, byTom Feiling
It's been hard for Colombia to shake its reputation of violence and narco-trafficking, but what is the real Colombia like? In this travelogue, writer and journalist Tom Feiling tries to uncover how a country is rebuilding itself after decades of violence. He travels down roads that were previously too dangerous to travel, all the while talking to former guerrilla fighters, nomadic tribesmen, and shady millionaires. Some of the accounts are shocking, but they're all true and fascinating. It's a great piece of reporting.



The Robber of Memories: A River Journey Through Colombia, by Michael Jacobs
On the River Magdalena, Michael Jacobs attempts to travel without technology – but he quickly makes an exception for a cell phone to keep in touch with his mother suffering from Alzheimer's. The irony isn't lost on Jacobs, as Colombia has the world's highest numbers for early-onset Alzheimer's – and then he encounters Gabriel Garcia Márquez, whose own failing memory brings him to the river. When Jacobs is apprehended by quirky guerrilla fighters, his life begins to take on a surreal likeness to Márquez's best works. I won't spoil the ending here, but it's safe to say this travel memoir is beyond belief.



Beyond Bogotá: Diary of a Drug War Journalist in Colombia, by Garry Leech
A hybrid of journalism and memoir that reads almost like a novel, independent journalist Garry Leech brings together a detailed and shocking account of the 8 years he spent working in the most remote and dangerous regions of Colombia. Through this book he uncovering the unofficial stories of the people he met living in conflict zones. The book is framed around the eleven hours that Leech was held captive by Colombia's largest leftist guerrilla group, the FARC in 2006. Leech brings the readers a much needed humanizing account of the war on drugs, offering fresh insights into U.S. foreign policy, the role of the media, and how if effected normal Colombians caught in the middle of the brutal war.

Cali Travel Guide: Related Articles
Want more info? Check out all the articles I've written on Colombia travel and continue planning your trip: