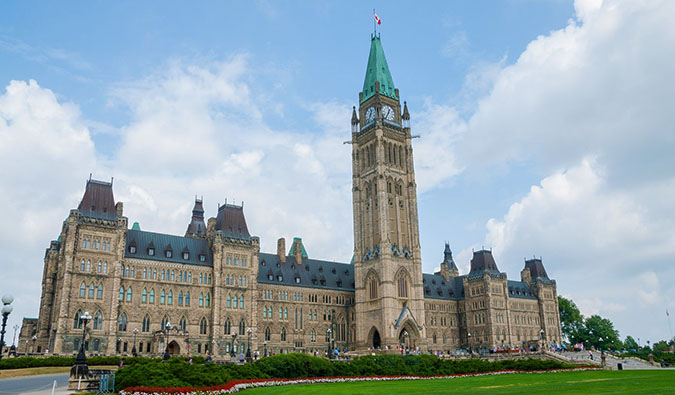 I never thought much about Ottawa. I knew it was the capital of Canada and that it had some sports teams, but other than that it wasn't ever on my radar. When I thought of places I wanted to visit in Canada, destinations like Vancouver, Calgary, Banff, Montreal, Quebec City, and the Maritime Provinces all came to mind, but Ottawa was always at the end of my list, if it even made the list. When I had a chance to go there on a recent trip to Canada, I simply shrugged. I was looking forward to Montreal more than anything else.
I was in Canada with Everything Everywhere and the Brooklyn Nomad for a weeklong press trip courtesy of VIA Rail. We were testing their new Wi-Fi service, which had actually been out for a few months already. I took the trip because I genuinely like traveling by train. It's a great way to see the countryside and a lot less stressful than airplanes. If you've ever traveled via Amtrak, you know how slow the service is and how bad the trains are. While VIA Rail is a lot better than Amtrak, it's no French TGV or German Bahn.
Pulling into Ottawa, I wasn't expecting much, but the city surprised me. Not only is Ottawa beautiful, it's also exciting. The tourism officials gave us a quick tour of the city, which included Ottawa's suburbs and parks, the prime minister's house, and the Ottawa River. It was all totally beautiful. We made the driver pull over frequently to get pictures. Since it's fall up in Ottawa, the trees were amazing shades of reds and oranges that made the city even more serene. The downtown core, with its many cloistered squares, restaurants, and shops, is just as beautiful as the suburbs.
After checking into the Château Laurier and exploring the downtown, I was surprised to find it has a very western feel to it. I almost felt like I was in Deadwood or some other old western town. The buildings had these great patios, awnings, and shuttered windows. But when I learned about Ottawa's past as a rough logging community, it didn't surprise me that it feels "western." The city began as a logging community with very few people and laws, just like cities in the American West. It's no wonder it has a similar feeling.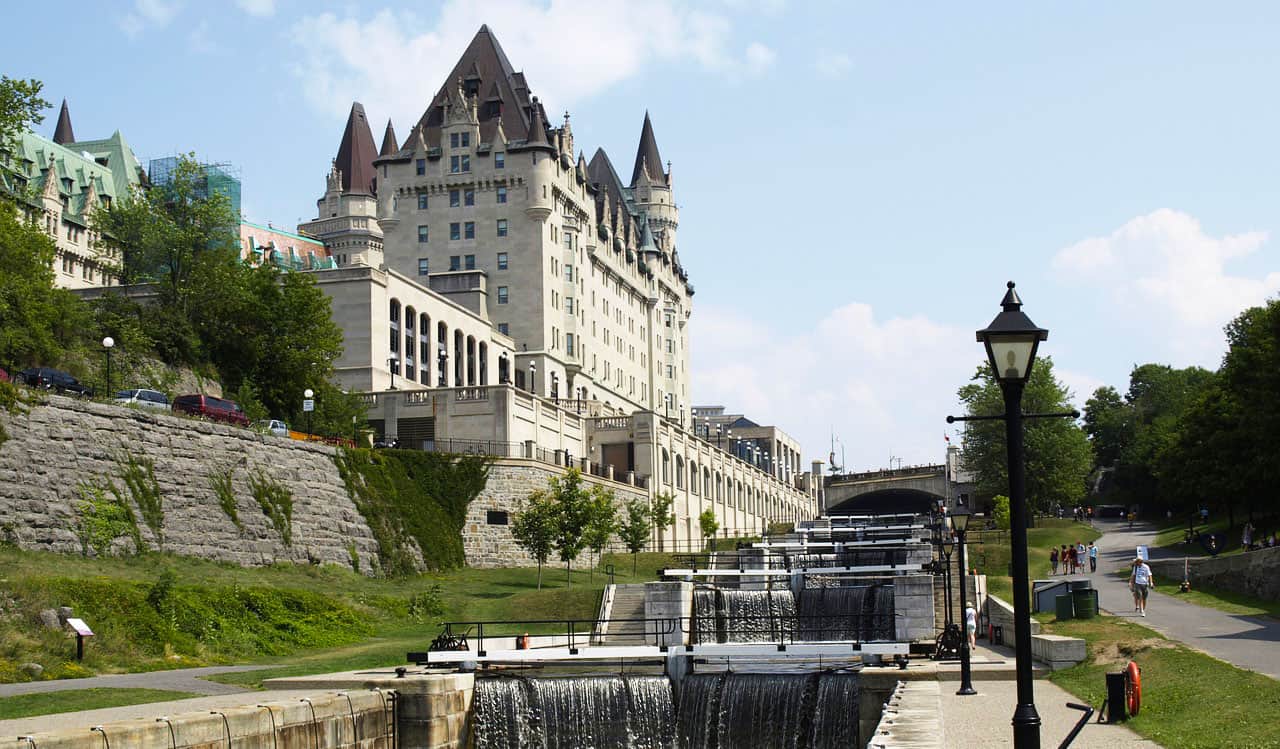 I'd hoped to walk around more, explore the many museums in the city, and head into the Quebec part of the city, but I didn't have time. Our time was filled with official dinners and lunches and several sightseeing tours with our hosts. Plus, it was painfully cold, and I can't deal with cold weather. I'm a sun worshiper.
In any event, Ottawa was simply outstanding. I hadn't expected much from the city and maybe that's why I enjoyed it so much. Travelers often have preconceived notions of a place, and more often than not we look for things that reinforce the stereotypes in our heads. We go to Amsterdam and "see" all the coffee shops, red lights, and canals but somehow overlook the huge café culture and art scene there. In Bangkok, we see the sleaze, traffic, and the pollution, but we miss the friendly people and ease of living. It's often the places we know the least about that blow us away the most.
There's this Buddhist saying I live by that says, "No expectations, no disappointments." If you expect nothing, how can you never get what you expect? Ottawa proved to me just how important this philosophy is. If you don't have preconceived notions, any city in the world will live up to your expectations. It might even lead to a richer experience, as you'll be more open to experiencing the city, since you have no idea what it might offer.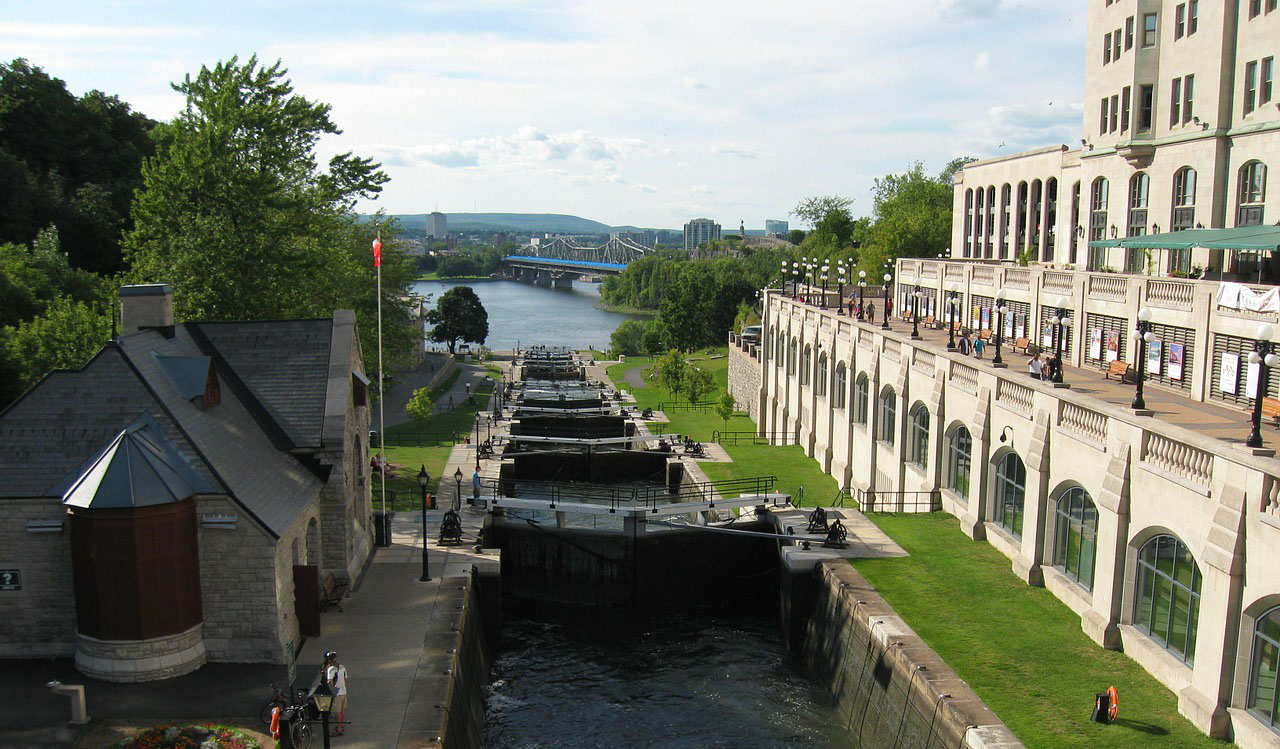 Ottawa definitely blew me away. I barely got to scratch the surface of the city, but I loved what I scratched. One day I'll go back (in the summer) and spend more time visiting the museums that dot the city and eating at the mouthwatering restaurants I saw on every corner. Ottawa is simply not the boring capital city I thought it would be.
For more information on Canada, visit my guide to Canadian travel.
Note: VIA Rail paid for my trip.