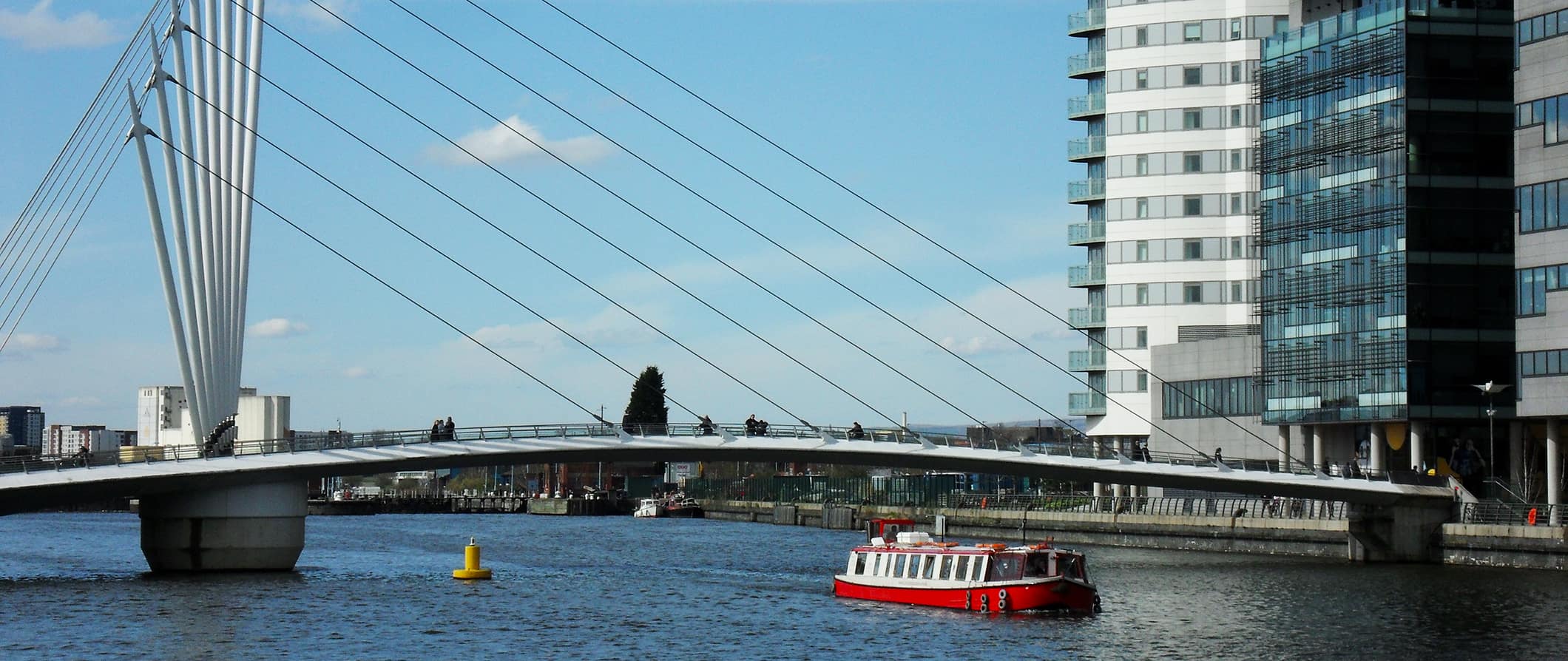 Manchester is one of England's underrated cities, often overlooked by international tourists in favor of cosmopolitan London. However, the city punches well above its weight when it comes to things to see and do and is worth spending a few days exploring.
Manchester boomed in the 19th century during the Industrial Revolution, becoming the world's first industrialized city and home to the world's first inter-city passenger railway station. Many writers of the time wrote important works here about industrialization and its effect on daily life, leading Manchester to become a UNESCO City of Literature.
As manufacturing eventually disappeared overseas, Manchester faced a steep decline.
Fortunately, Manchester today has been revitalized. It's home to picturesque historic streets, some of the trendiest restaurants outside London, and a thriving business district. The city is most famous for its football (soccer) teams (it has two — Manchester United and Man City — and there's a big rivalry between the two sides).
Manchester is a city that should not be overlooked. You can easily spend 2-3 days here and not be bored.
This Manchester travel guide can help you plan your trip, save money, and make the most out of your time here.
Top 5 Things to See and Do in Manchester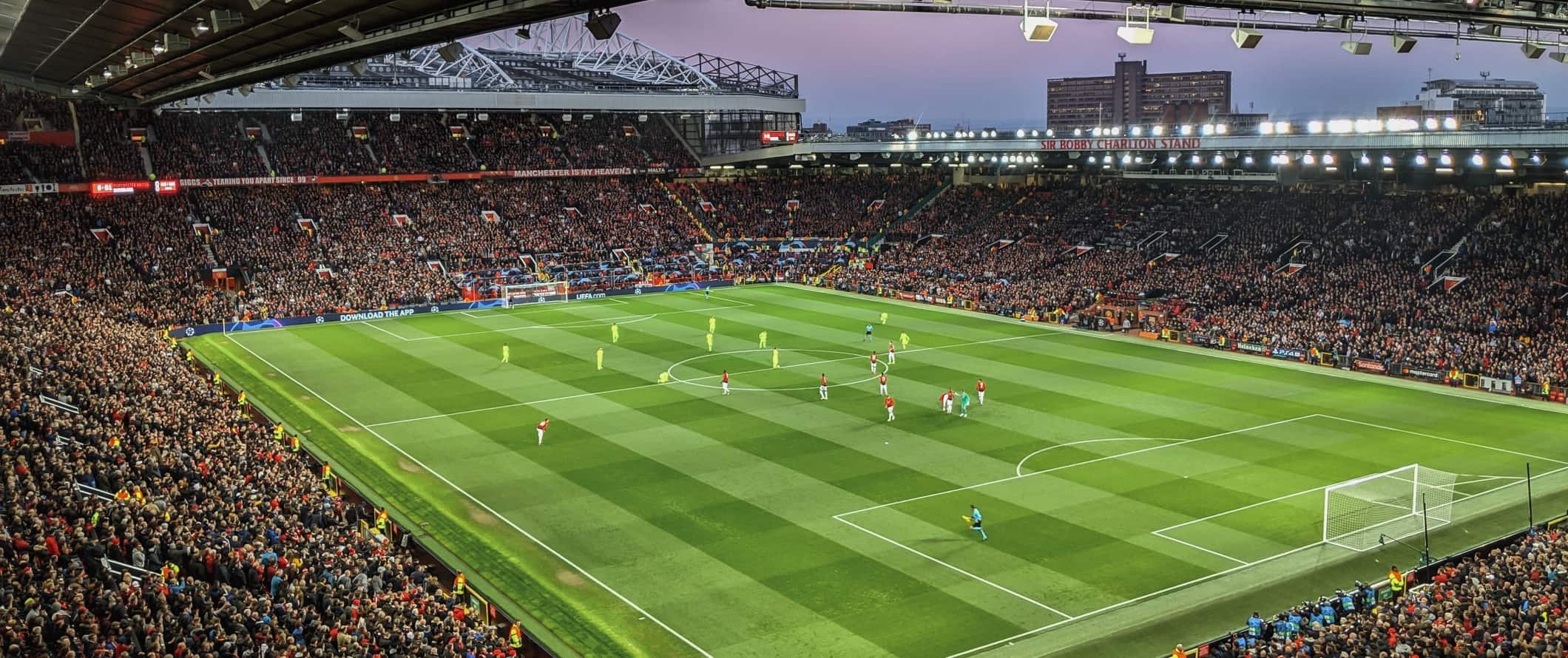 1. Visit the Manchester Art Gallery
This gallery has a sizable collection of Victorian works, including one of the UK's main collections of Pre-Raphaelite paintings. The main building that houses the museum is 200 years old. Within the museum you can take in over 2,000 oil paintings, 3,000 drawings and watercolors, sculptures, and other decorative objects. There's also an extensive collection of costumes from 1600 to the present day. Admission is free.
2. See the Godlee Observatory
Built in 1902, this observatory is one of Manchester's most interesting attractions. The reflective telescope housed here is original, and still fully operational, having survived the bombing of the city during World War II. The observatory was gifted to the University of Manchester by Francis Godlee and the roof is actually made from papier-mâché. It sits high above Manchester University on the top of a gothic style tower. During the historic moon landing, scientists at the tiny observation dome viewed a dangerous crater and were able to warn the astronauts of the potential threat. The Manchester Astronomical Society hosts weekly educational talks.
3. Hang out in Albert Square
Albert Square is one of the best spots for people-watching in Manchester. It's surrounded by impressive architecture, including the Victorian Gothic-style Manchester Town Hall with its iconic 87 meter (285 foot) clock tower. The square itself is full of historic monuments like the Albert Memorial, a marble statue of the Prince Consort erected in the 1860s after he died of typhoid. During the summer, the square hosts many big festivals and events. In winter, you'll find the famous Manchester Christmas Market here.
4. See Manchester Cathedral
While there has been a church on the same spot since 700 CE, the current Gothic cathedral was heavily restored in the 20th century following damage from World War II. One of the most interesting religious artifacts housed within the cathedral is the Angel Stone, a carving of an angel with a scroll that was uncovered in the wall of the cathedral. Experts believe that the carving dates to the year 700 CE. Pay attention to the interior woodwork, with its hidden symbols and icons representing medieval tales and legends.
5. Catch a football match
Home to two of England's top Premier League teams (Manchester United and Man City), you can't come to Manchester and not see a football game. The two teams are rivals, and both have strong supporters, so catching a game is a lively experience. Old Trafford is a famous place to catch a game, and the home field for Manchester United, but on non-game days you can take behind the scenes tours. Buy your tickets early as they often sell out. Ticket prices vary but expect to pay at least 38 GBP.
Other Things to See and Do in Manchester
1. Take a free walking tour
One of the first things I do when I get to a new city is to take a free walking tour. They're the best way to see the main sights and connect with an expert local guide who can answer all your questions. Free Manchester Walking Tours offers insightful daily tours to help you explore the city on a budget. Just be sure to tip your guide at the end!
2. Explore the University of Manchester
More than just a beautiful campus to walk through, the university is also the place where the first computer was built, where radio astronomy (the study of space using radio waves) was created, and where the atom was first split. Several buildings on campus (the Manchester Museum, Whitworth Art Gallery, John Rylands Library, and Jodrell Bank Observatory) comprise a UNESCO World Heritage Site. Be sure to visit the Manchester Museum as it's free to enter and boasts a permanent collection of over four million objects, including dinosaur skeletons, mummies from Ancient Egypt, and scientific equipment from Charles Darwin and Alan Turning. The museum also hosts regular events and special exhibitions (check the website for details).
3. Walk along Curry Mile
Curry Mile gets its name from the many great Indian, Pakistani, Sri Lankan, and Bangladeshi eateries along this stretch of Wilmslow Road. In fact, it's thought to be the largest concentration of South Asian restaurants outside of the Indian subcontinent. Take a stroll along the street lined not only with restaurants but other shops selling wares like saris and jewelry. If you are looking to grab a bite to eat, one of the most popular restaurants along Curry Mile is Mughli.
4. Stroll down Market Street
Partially a pedestrian-only zone, Market Street is one of Manchester's main retail streets. At the northwest corner of Piccadilly Gardens, Market Street is a short stretch of bustling activity day and night. Between the Gardens and the nightlife-heavy Deansgate, you'll find many retail shops, cheap eateries, and street performers. This section is especially popular with Manchester's younger population. Come here to people-watch, browse, and get a feel for the city.
5. Visit Castlefield
The Castlefield neighborhood is filled with canals, green spaces, and millennia of history, leading to its designation as the UK's first urban heritage park. History buffs will enjoy visiting the site of Mamucium, the original Roman settlement that gave Manchester its name. Now, the area is a favorite hangout for Manchester's alternative scene,
with popular venues like Rebellion in the bustling Deansgate Locks area. The famous Haçienda warehouse nightclub was located just further along the Rochdale Canal when it was open in the 1980s and 1990s. Its former location is part of the current Manchester LGBT Heritage Trail.
6. Walk the Manchester LGBT Heritage Trail
The LGBTQ scene in Manchester is one of the best in England. This self-guided trail, also known as the Out in the Past Trail, can be followed by keeping an eye out for rainbow tiles placed on the sidewalk in front of historical LGBTQ sites throughout Manchester. For a taste of the city's gay nightlife, visit Canal Street, a pedestrian-heavy spot of LGBTQ bars, clubs, restaurants, and cafes. Manchester also hosts numerous LGBTQ festivals such as Sparkle (a transgender celebration week), the British Bear Bash, and Manchester Pride, which is one of the biggest pride events in the UK.
7. Experience the nightlife
Manchester's club scene is one of the biggest in England. Many big names, such as The Chemical Brothers and Daft Punk, started out playing at Manchester venues like Sankey's (now closed) and FAC 251. Visit the Deansgate Locks for a rowdy row of swanky clubs and sports bars set inside the railway arches. Nearby, Oxford Road is home to several cool nightlife spots, including the Gorilla Club, which regularly hosts live music. Visit the Gay Village, mostly along Canal Street, where you'll find all the gay and lesbian clubs, including G.A.Y. (great for a cheap night out) or the lively gay pub The Thompson's Arms. For more alternative and edgier bars and clubs, head out to the bohemian Northern Quarter. The former industrial area has been transformed into a cultural hub with bars, clubs, and secret underground parties.
8. Visit Sackville Gardens
Bordered on one side by the Gay Village's Canal Street, the Sackville Gardens is a small park with a few important historical monuments, including the Alan Turing memorial. Turing, known as the "father of modern computing" and a gay icon, lived and worked in Manchester and had an instrumental role in cracking the famous Enigma code (the code used by the Nazis in World War II). Also in the garden is the Transgender Remembrance Memorial honoring transgender victims of violence. A third LGBTQ memorial, the Beacon of Home, is the UK's only permanent memorial for people living with HIV or AIDS and lives lost to the disease.
9. Explore the People's History Museum
Located in a former pumping station, the People's History Museum showcases Britain's battle for democracy over two centuries through historical displays of working-class life. This includes a fascinating interactive display that follows these historic events' impact on five generations of the same family. Rotating exhibitions feature socially relevant themes such as climate protests, immigration, and worker rights. Admission is free, with a suggested donation of 5 GBP.
For more information on other cities in England, check out these guides:
Manchester Travel Costs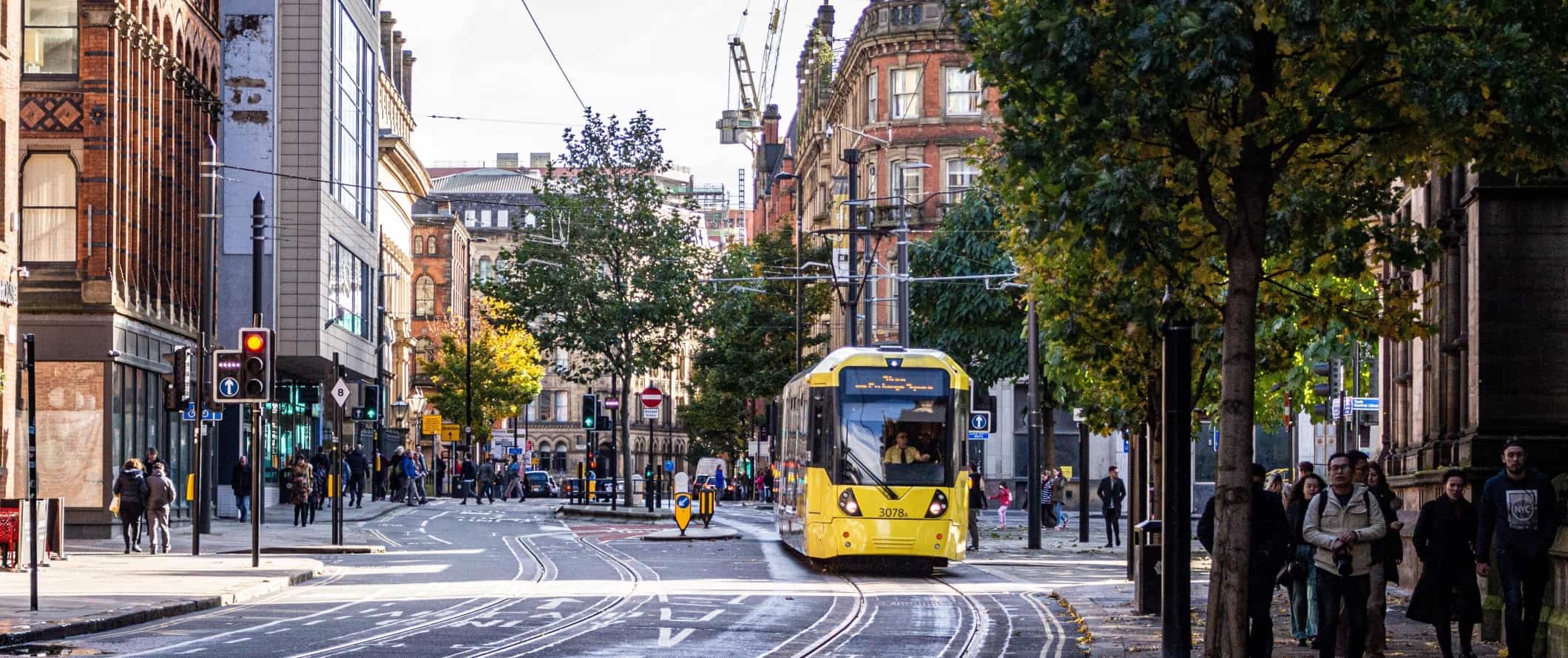 Hostel prices – Hostels are expensive here. A bed in a dorm with 6-8 beds costs around 50 GBP per night. A basic twin private room for two people with a shared bathroom costs around 100 GBP per night. Free Wi-Fi is standard and most hostels offer either free breakfast or self-catering facilities.
Campgrounds are plentiful outside the city, though you may need a vehicle to reach them. If you have a tent, they cost between 10-20 GBP per night for a basic plot without electricity.
Budget hotel prices – Budget two-star hotels start from 60-85 GBP per night. Expect basic amenities like free Wi-Fi, TV, and coffee/tea makers.
There are lots of Airbnb options in Manchester, with private rooms costing about 35-50 GBP per night. An entire home/apartment averages around 60-90 GBP per night. Expect prices to double if you don't book early.
Food – While British cuisine has evolved in leaps and bounds due to immigration (and colonialism), it's still very much a meat and potatoes country. Fish and chips remain a popular staple for both lunch and dinner while roasted and stewed meats, sausages, meat pies, and the quintessential Yorkshire pudding are all common options as well. Curry (and other Indian dishes, such as tikka masala), are super popular too.
To eat out as cheaply as possible, stick to the cafes and pubs, where you can eat a lunch of fish and chips for around 8 GBP. Fast food (think McDonald's) costs around 6 GBP for a combo meal.
There are a lot of food stalls in and around Piccadilly Gardens, and if you walk north through the Northern Quarter you'll be able to find lots of different cheap eateries. Try Northern Soul Grilled Cheese for artisanal grilled cheese sandwiches for around 7 GBP. Chinatown is another great spot to find good deals on food. Expect to pay around 10-12 GBP for a main dish.
A meal at a casual restaurant serving Indian or traditional cuisine costs around 15 GBP. If you want to splurge and get a three-course meal and a drink, expect to pay at least 30 GBP.
A pint of beer costs 4.50 GBP while a glass of wine is at least 6 GBP. A latte/cappuccino is around 3 GBP. Bottled water is around 1.30 GBP.
Manchester is filled with markets selling local and fresh meats, cheeses, wine, fruits, and vegetables. If you choose to cook and take advantage of these markets, a week's worth of groceries costs 40-60 GBP. This gets you basic staples like pasta, rice, seasonal produce, and some meat.
Backpacking Manchester Suggested Budgets
If you're backpacking Manchester, expect to spend about 70 GBP per day. This budget covers a private Airbnb room (which is cheaper than a hostel currently), taking public transit to get around, cooking most of your meals, limiting your drinking, and doing mostly free activities like free walking tours and free museum visits. If you plan on drinking, add 5-10 GBP to your budget per day.
A mid-range budget of about 150 GBP per day covers staying in a private Airbnb or private hostel room, eating out for most of your meals, taking the occasional taxi, having a drink or two, and doing more paid activities like watching a soccer game.
On a "luxury" budget of about 290 GBP or more per day, you can stay in a hotel, eat out anywhere you want, drink more, rent a car or take more taxis, and do as many tours and activities as you want. This is just the ground floor for luxury though. The sky is the limit!
Accommodation
Food
Transportation
Attractions
Average Daily Cost
Backpacker
35
15
10
10
70
Mid-Range
70
40
15
25
150
Manchester Travel Guide: Money-Saving Tips
Manchester is a great destination for budget travelers. The free museums, numerous cheap eats, and plentiful budget accommodation make it easy to have a lot of fun on a small budget. Here are my top ways to save even more money when you visit Manchester:
Eat out for lunch but in for dinner – If there's one consistency in food prices in England, it's that the best deals can be found by eating pub lunches. While dinners can cost upwards of 25 GBP, you can normally find lunch in a pub for 10-15 GBP or less. Because of the big university population in Manchester, you'll also find a lot of small restaurants offering set lunch prices at a great deal. Eat your lunches out, and cook your own dinners.
Take the bus – Manchester offers free transport around the city via their "free bus" service, which links to the main rail stations, shopping areas, and other businesses in the city center.
Stay with a local – If you want to save money and get some local insight into the city, use Couchsurfing. Staying with a local is the best way to get a feel for the city and learn some insider tips. Just make sure to send your requests early.
Take a free walking tour – If you want to get a sense of the city, try a free walking tour. You'll learn the history of Manchester while getting to explore on foot. Tours usually last a couple of hours. Just be sure to tip!
Bring a water bottle – The tap water here is safe to drink so bring a reusable water bottle to save money and reduce your plastic use. LifeStraw is my go-to brand as their bottles have built-in filters to ensure your water is always clean and safe.
Where to Stay in Manchester
Budget accommodation is limited in Manchester so be sure to plan ahead and book early. Here are my suggested places to stay in Manchester:
How to Get Around Manchester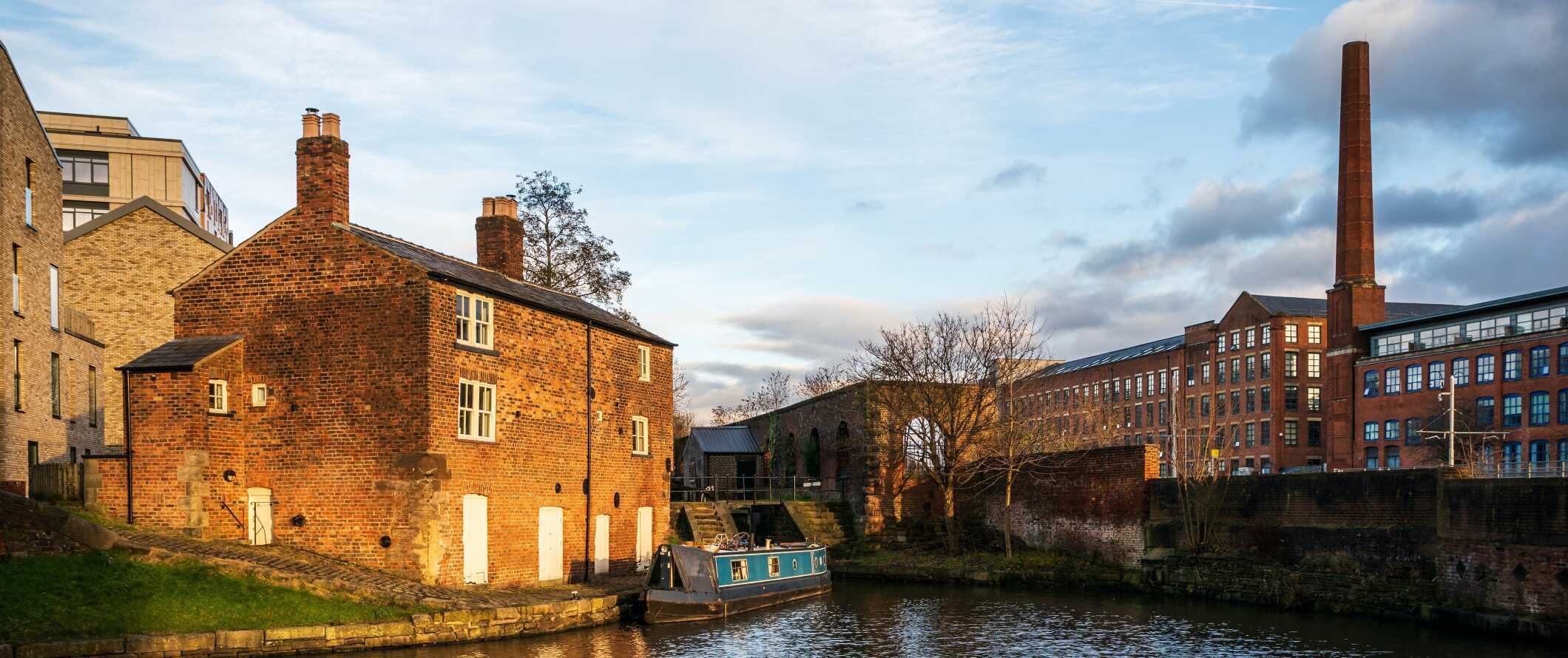 Public transportation – Manchester's city center is easily walkable, though there's also a free bus that runs Monday through Saturday until 10pm. Pick up a map of the free bus routes from your hostel, hotel, or one of the Manchester Visitor Information offices.
The city also has an above-ground tram system called Metrolink that connects to the outer neighborhoods. Single rides cost 1.40 GBP and a day pass is just 2.70 GBP for a single-zone pass and 7.10 GBP for the full four-zone pass.
To get from the airport to the city center, the quickest and easiest way is via the National Rail train service. Trains run every 10 minutes between Manchester Piccadilly and the airport. Train prices cost 3.20-8.20 GBP. Book in advance online to get the cheapest tickets.
Bicycle – Manchester's bike sharing program, Beryl Bikes, has pedal bikes for 3.50 GBP per hour and e-bikes for 7 GBP.
There are also guided bike tour options, which includes bike rental. The city is very bike-friendly and there are cycle lanes and dedicated routes along most major roads in the city.
Taxi – Taxis are readily available, with prices starting at 2.30 GBP and going up around 2 GBP per mile. Given how expensive they are, I wouldn't take one unless absolutely necessary.
Ridesharing – Uber is available in Manchester, but since the bus is free and the city is walkable, I'd skip them if you can.
Car rental – Car rentals can be found for as little as 25 GBP per day for a multi-day rental. Keep in mind you'll be driving on the left and that most cars have a manual transmission. You don't need a car to explore the city, however, it might be helpful if you want to explore the region. Renters need to be at least 21 years old.
For the best car rental prices, use Discover Cars.
When to Go to Manchester
As a northern England city, Manchester has cooler temperatures than London. Like most cities in the UK, expect some rainy days while you're here.
Summer is the peak tourism season and offers the best weather, though temperatures rarely reach above 21°C (70°F). The summer season is also festival season, so look out for big events taking place as prices might go up and hostels may be full. Festivals like Picnic in the Park, Parklife, and Manchester Pride attract the largest crowds, so check their festival dates to make sure they don't coincide with your travel plans (or else expect to pay premium rates).
Spring (April-May) and autumn (September-October) are also fantastic times to visit, as temperatures are mild and there are fewer crowds. The weather is still pleasant enough to enjoy the parks and explore on foot too.
Winter (late November to February) sees temperatures just above freezing (though they can dip below as well). While the sun sets early in Manchester during this time, it's not unbearable, and the city is still bustling with life and activities (including the Christmas Market).
How to Stay Safe in Manchester
Manchester is pretty safe and the risk of violent crime here is low. Scams and pick-pocketing can occur around high traffic areas, especially in a lot of the nightlife scene, which is a big part of Manchester's culture. Pickpockets tend to work in teams, so stay alert and be aware of your surroundings.
The Canal Street nightlife area has seen a recent rise in petty crimes, and the dark roads and alleys in the Northern Quarter may be uncomfortable to walk alone. Stay vigilant and aware.
Solo female travelers should generally feel safe here, however, the standard precautions apply (never leave your drink unattended at the bar, never walk home alone intoxicated, etc.).
Scams here are rare, however, if you're worried about getting ripped off you can read about common travel scams to avoid here.
Fights over football teams are not uncommon, so try to avoid getting into debates or arguments with rival fans.
If you experience an emergency, dial 999 for assistance.
The most important piece of advice I can offer is to purchase good travel insurance. Travel insurance will protect you against illness, injury, theft, and cancellations. It's comprehensive protection in case anything goes wrong. I never go on a trip without it as I've had to use it many times in the past. You can use the widget below to find the policy right for you:
Manchester Travel Guide: The Best Booking Resources
These are my favorite companies to use when I travel. They consistently have the best deals, offer world-class customer service and great value, and overall, are better than their competitors. They are the companies I use the most and are always the starting point in my search for travel deals.
Skyscanner – Skyscanner is my favorite flight search engine. They search small websites and budget airlines that larger search sites tend to miss. They are hands down the number one place to start.
Hostelworld – This is the best hostel accommodation site out there with the largest inventory, best search interface, and widest availability.
Booking.com – The best all around booking site that constantly provides the cheapest and lowest rates. They have the widest selection of budget accommodation. In all my tests, they've always had the cheapest rates out of all the booking websites.
HostelPass – This new card gives you up to 20% off hostels throughout Europe. It's a great way to save money. They're constantly adding new hostels too. I've always wanted something like this and glad it finallt exists.
Get Your Guide – Get Your Guide is a huge online marketplace for tours and excursions. They have tons of tour options available in cities all around the world, including everything from cooking classes, walking tours, street art lessons, and more!
The Man in Seat 61 – This website is the ultimate guide to train travel anywhere in the world. They have the most comprehensive information on routes, times, prices, and train conditions. If you are planning a long train journey or some epic train trip, consult this site.
Rome2Rio – This website allows you to see how to get from point A to point B the best and cheapest way possible. It will give you all the bus, train, plane, or boat routes that can get you there as well as how much they cost.
FlixBus – Flixbus has routes between 20 European countries with prices starting as low 5 EUR! Their buses include WiFi, electrical outlets, a free checked bag.
SafetyWing – Safety Wing offers convenient and affordable plans tailored to digital nomads and long-term travelers. They have cheap monthly plans, great customer service, and an easy-to-use claims process that makes it perfect for those on the road.
LifeStraw – My go-to company for reusable water bottles with built-in filters so you can ensure your drinking water is always clean and safe.
Unbound Merino – They make lightweight, durable, easy-to-clean travel clothing.
Top Travel Credit Cards – Points are the best way to cut down travel expenses. Here's my favorite point earning credit cards so you can get free travel!
BlaBlaCar – BlaBlaCar is a ridesharing website that lets you share rides with vetted local drivers by pitching in for gas. You simply request a seat, they approve, and off you go! It's a cheaper and more interesting way to travel than by bus or train!
Manchester Travel Guide: Related Articles
Want more info? Check out all the articles I've written on backpacking/traveling England and continue planning your trip: