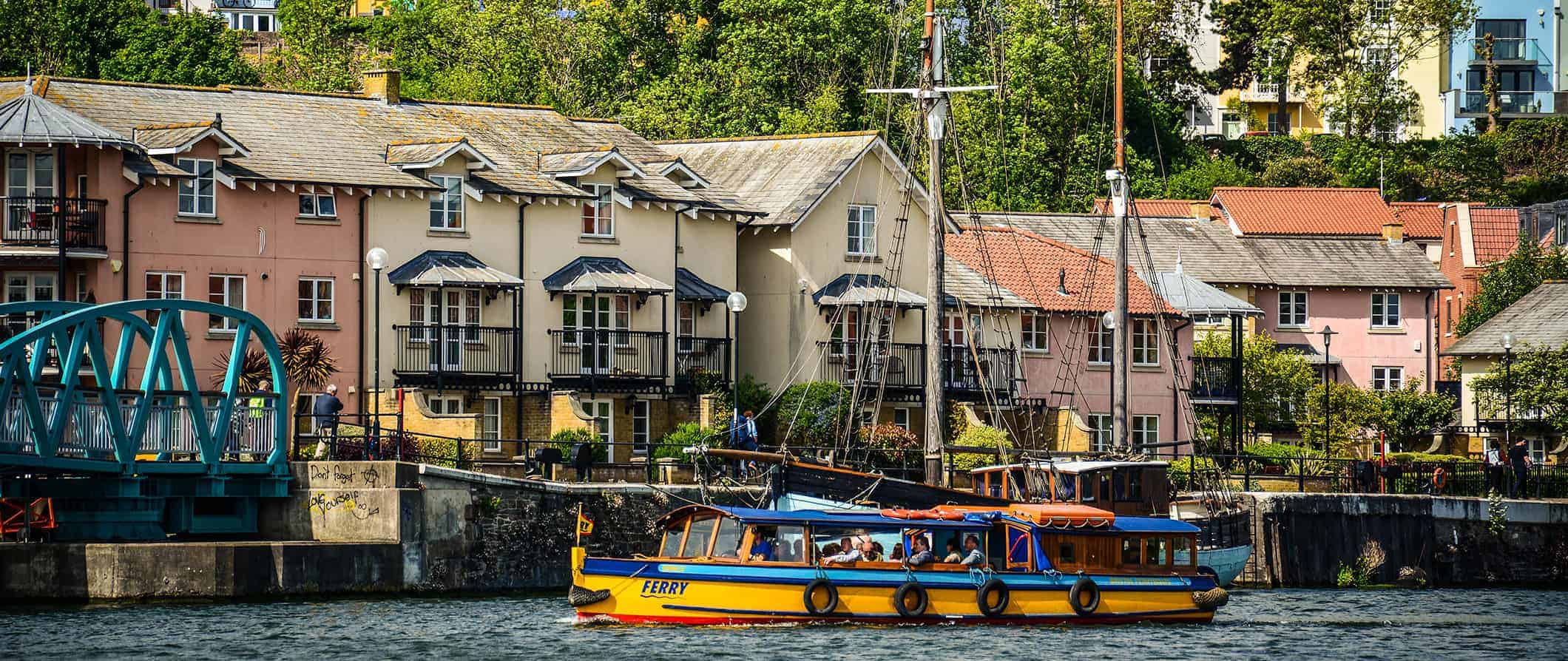 Bristol is a city bursting with a robust restaurant scene, fascinating history, plenty of activities, and lots of art. I really enjoyed the energetic and artsy vibe the city had.
Bristol is a great place to visit. A college town with a youthful feeling that's full of great budget experiences, there are a lot of parks to lay in, interesting museums and historic homes, and a waterfront filled with art galleries and restaurants. It's really one of my favorite places to visit in England. Spend at least one night here, especially if you plan to visit nearby Bath.
This travel guide to Bristol can help you plan an affordable and off-the-beaten-path trip.
Click Here for City Guides

Bristol
Top 5 Things to See and Do in Bristol
1. See the Clifton Suspension Bridge
Bristol's most famous landmark is suspended over 330 feet above the Avon river. The bridge gives you sweeping views of the river and surrounding parks and buildings. It was the spot for the first modern bungee jump in 1979, though it was illegal at the time.
2. Visit the Bristol Cathedral
Dating back to the 12th century, the Bristol Cathedral was originally the abbey of St. Augustine. Parts of the Cathedral include Romanesque architecture and large vaulted ceilings. It's open daily and admission is free.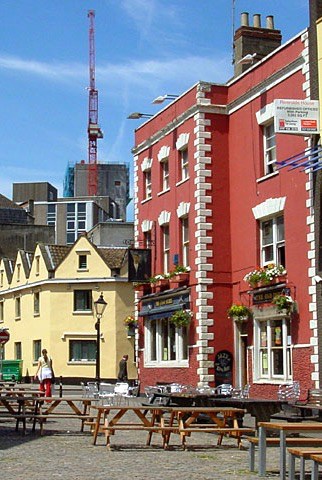 3. Visit King Street
King Street is a fascinating, historic part of Bristol from the 17th century. It used to be where the old sailing barges docked after their journeys from South Wales. Now the area is the heart of Bristol's theater district and features many bars and restaurants too.
4. Visit St Nicholas Market
Just off the old Corn Exchange, this is a bustling market with more shops than you could go through in an afternoon. There's an endless number of stalls with amazing local produce, second-hand bookshops, and vintage clothing stores.
5. Get lost in art at the Bristol Museum and Art Gallery
From archaeology to dinosaurs to English history to art, the Bristol Museum is the area's largest museum and one of my personal favorites, and is even home to some works by Banksy. It's not too overwhelming and it's easy to see in a day. Like all public museums in England, it's free!
Other Things to See and Do in Bristol
1. Take a Pirate Walks tour
The Bristol Pirate Walks are short guided tours that take you to some of Bristol's oldest neighborhoods. You'll learn about Bristol's early history in the 16th, 17th, and 18th centuries when slavery, maritime trading, and piracy were part of daily life. The tour includes visits to sites related to the legendary Long John Silver and Blackbeard's Lair. It's a great history lesson and costs £12.50 ($16 USD).
2. Learn nautical history aboard the S.S. Great Britain
Located in the harbor, Brunel's S.S. Great Britain was the world's first steam-powered passenger liner. Built in 1843, it used both sail and steam power simultaneously, which allowed it to travel across the Atlantic in half the time of other ships. You can visit the boat, a dockside museum, and even climb the rigging to the mast. Tickets are £18 ($22 USD), with discounts available for online purchases (5%), students, seniors, and kids. Tickets to climb up the mast are an additional £10 ($12 USD).
3. Visit Bath
The site of the ancient Roman bathsThe site of the ancient Roman baths is just a quick train ride away. Whether you're interested in seeing cathedrals, Jane Austen's home, or the famous Roman baths, Bath is an easy and enjoyable day trip from Bristol. These Roman baths are what draws the majority of visitors, and the Romans used this area as their spa retreat up until the 5th Century CE. A day trip to Bath is often much more affordable than trying to find a place to stay overnight. Trains from Bristol to Bath run all day and it's just a 16-minute ride for £9 ($11 USD).
4. Explore the Wookey Hole Caves
This unique geological area is just a short day trip from Bristol. The highlight is the Wookey Hole Caves, a series of show caves formed by an underground river. There's a 35-minute tour and you can stop in the historical museum on-site for the information on exploring the caves, plus an exhibition on all the artifacts archaeologists have uncovered at the site. You can take a boat ride through the murky cave waters and learn about spelunking. Supposedly, a witch used to live here. Most of the attractions are geared for children and families. Admission is £20 ($25 USD) if you purchase online and in advance. Discounts are available, as well.
5. Discover Bristol's famous street art
While it's not confirmed, Bristol is believed to be the hometown of famous British street artist Banksy. Because of that claim to fame, there are predictably lots of street art to be found in Bristol. The most famous mural is Banksy's Well Hung Lover on Frogmore Street, but there is constantly new artwork popping up from other artists all over town. If you want a guided visit to Bristol's street art, Where the Wall runs tours every weekend and during the week in peak travel periods. Tickets are £6–10.50 ($7.50–13 USD) for the 2-hour walking tour.
6. Take a stroll along the Bristol Harbor
The historic Bristol Harbor, along the Avon River, was traditionally known as the Floating Harbor because the water levels neither rise nor fall, keeping everything constant. Today, the harbor is home to most of Bristol's busy street life and many of the city's tourist attractions, including the Watershed Media Center and the M Shed Museum. In July each year, the free Bristol Harbour Festival features a weekend of maritime activities including tall ships, food markets, and circus acts.
7. Visit the Bristol Aquarium
In a city with such close ties to the sea, it's no wonder the Bristol Aquarium would have several unique exhibitions on display. There's an underwater tunnel that takes you through a recreated environment, and even a sunken ship inside! The real attraction, though, is the Urban Jungle in the aquarium, which features hundreds of exotic plants and trees such as mangroves, plus the underwater environment is home to stingrays and freshwater fish from the Amazon rainforest region. Tickets are £16 ($20 USD) at the door, or 10% if bought online. You can also buy a 4-pack of adult tickets for a steep discount if traveling in a group.
8. Experience art at the Bristol Museum and Art Gallery
This museum has an extensive collection of art and artifacts. There are three floors of art including works from Bellini, Renior, Hepworth, Sisley, and Bomberg. The ground floor has a collection of Egyptian mummies and other ancient artifacts, as well as displays dedicated to rare gems and crystals. But don't miss Alfred the Gorilla, a mascot for the city. The gorilla originally lived in the Bristol Zoo. Since his death in 1948, he has been housed in a glass case on the second floor of the museum (and was even stolen for a few years in the 50s).
For more information on specific cities, check out these guides!
Bristol Travel Costs
Hostel prices – Hostels cost between £15-25 ($19 USD–$31 USD) for a dorm room. There aren't too many options in the city and some close down in the off-season. Off season prices for a dorm are around £19 ($23.50 USD).
A private ensuite room in a hostel will be between £50-60 ($62-75 USD) (and closer to £50 ($62 USD) in the off-season). Most hostels are located in the heart of the city.
There is only one campground in the immediate area (Ennywevers Campsite), but if you branch out from the city you can find others. Expect to pay around £17 ($21 USD) for a plot with basic facilities for caravans or pitching a tent.
Budget hotel prices – Nightly rates for a budget two-star hotel room with a private ensuite bathroom start at about £65 ($81 USD) for a double room during peak summer season, with breakfast often included. In the off-season, budget rooms start from about £48 ($60 USD).
There are lots of Airbnb options in Bristol. A private room is about £30-50 ($38-62 USD) per night. A full apartment averages about £60-72 ($75-90 USD) per night.
Food – You can eat cheap in Bristol. Basic meals out such as fast food or fish and chips start at as little as £6 ($7.50 USD). Some budget restaurants will have lunch deals for as little as £4 ($5 USD), including at falafel and sandwich shops.
For a mid-range meal at a casual pub or restaurant, you can expect to pay between £12-16 ($16-21 USD) for a main course like pasta or a vegetarian meal. Fish or meat will cost slightly higher at about £18 ($23 USD) per dish. A pint of beer can cost up to £6 ($8 USD).
However, if you eat at the waterfront or at a nice restaurant, expect to spend around £25 ($20 USD) per person.
If you choose to cook, basic groceries like rice, fruits, veggies, pasta, chicken, and sandwich stuff will cost you between £35-50 ($43-62 USD) per week. If you're on a budget, cooking for yourself is a great way to save a few pounds.
Backpacking Bristol Suggested Budgets
If you're backpacking Bristol, expect to spend about £44 ($55 USD) per day. This budget will cover a hostel dorm, public transit, street food and cooking your own meals, and free attractions.
A mid-range budget of about £105 ($130 USD) will cover staying in a private Airbnb room, eating out for most of your meals, public transit, and a few paid tours/activities.
On a luxury budget of about £265 ($330 USD) or more per day, you can get an excellent four-star hotel, eat at nice restaurants, have all the drinks, and do anything you want! The sky is the limit at this range!
If you come in the low season, you'll save at least 25% on hotels.
You can use the chart below to get some idea of how much you need to budget daily, depending on your travel style. Keep in mind these are daily averages – some days you'll spend more, some days you'll spend less (you might spend less every day). We just want to give you a general idea of how to make your budget. Prices are in USD.
Accommodation
Food
Transportation
Attractions
Average Daily Cost
Backpacker
$20
$15
$10
$10
$55
Mid-Range
$45
$45
$10
$30
$160
Luxury
$150
$100
$30
$50
$330
Bristol Travel Guide: Money Saving Tips
With cheap pubs, public parks, the accessible waterfront, and hostels, there are a lot of ways to cut costs and save money in Bristol. You can fill your day with a lot of activities and never spend more than you need! Here are my top ways to save money when you visit Bristol:
Play in the park – Often times it seems like Bristol is one giant park. There are many great places to relax, play Frisbee, talk to friends, and have a picnic. It's a low-cost way to spend an afternoon, hang out, and people watch.
Eat with the students – Since Bristol is a college town, you can find lots of cheap sandwich shops and restaurants. If you flock to where the students go, you'll save money on your meals. Some popular places for students include St. Nick's Market (every Tuesday and Friday), the Harbourside Market, and at places along Wapping Wharf (Bertha's for pizza is a great stop). Your hostel or accommodation will have more up to date suggestions!
Visit the museums – Learn about Bristol's fascinating history by going to the museums, all of which are free.
Take a free walking tour – – If you're there on a weekend, be sure to take a free walking tour. It lasts a couple hours and is a nice way to get a sense of the city. Bristol Free Walking Tours offers tours every weekend, twice per day. You can just show up at the meeting location — no advanced booking is required.
Eat cheap – Eating fish and chips at pubs along the waterfront will save you money on food. Meals here cost only a few pounds and, while it's not the healthiest meal around, it's certainly the cheapest.
Save money on rideshares – Uber is way cheaper than taxis and are the best way to get around a city if you don't want to wait for a bus or pay for a taxi. Using the Uber Pool option, you can share a ride to get even better savings (though you can get your own car too). You can save $15 off your first Uber ride with this code: jlx6v.
Couchsurf – If you're on a budget you'll definitely want to try couch surfing. it's a great way to cut costs while connecting to the local scene. Many students will be away in the summer, however, so be sure to apply early.
Where To Stay in Bristol
As a relatively popular weekend destination, and popular with students and backpackers, Bristol has quite a bit of accommodation options. Here are some of my favorite hostels in Bristol:
How to Get Around Bristol
Bus – Bus prices depend on how far you're going. Expect to pay between £1-3 ($1.25-3.70 USD) for a single fare. The city center is easily walkable but, to get to some of the outer parts of the city, you'll need to take a bus.
Bicycle – Bristol is a bike-friendly city, and the few bike shops in the city center offer day (and half-day) rentals from £12 ($15 USD). If you're planning to cycle outside of the main city area to enjoy the riverside country trails, consider getting an electric bike or a mountain bike to make the trip easier. Electric bike rentals start from £20 (25 USD).
Taxis – Taxis cost about £6 ($7.80 USD) per one mile, but the price decreases the further you go. For example, a six-mile journey will cost you around £24 ($31.20 USD) (but more during peak hours). You can also use an app such as "mytaxi" to order your ride. Given how expensive they are, I wouldn't take one unless absolutely necessary.
Uber – Uber is available in Bristol but again walking or cycling are the easiest way to get around in the compact city. You can save $15 off your first Uber ride with this code: jlx6v.
Getting to/from Bristol: Getting to Bristol via bus or train will take a few hours from London, although ticket fares will vary wildly between £20-80 ($25-99 USD) depending on when you buy and when you ride.
When to Go to Bristol
Bristol doesn't get too cold, but like most English cities, it also doesn't get too hot. Summer is peak tourism season, and temperatures are the warmest during this time – but rarely ever above 72°F (22°C). People make the most of the warm weather, and during the late summer in July and August, there are tons of events and festivals happening along the Bristol harbor.
Spring (late March to June) and autumn (September to November) are also fantastic times to visit, as temperatures are mild, and it's drier than other times throughout the year. Winter lasts from December to February, and tourism crowds will thin out dramatically during this time. Temperatures rarely dip below freezing 32°F (0°C), and prices are slightly lower as well.
How to Stay Safe in Bristol
Bristol is safe and the risk of violent crime is low. Scams and pick-pocketing can occur around high traffic areas, especially on busy weekend nights in the city center when party-goers are a little less aware. Pick-pocketers tend to work in teams, so stay alert and be aware of your surroundings.
You can read about the 14 travel scams to avoid right here.
Always trust your gut instinct.
As a general rule, if you don't do something at home, don't do it in Bristol!
The most important piece of advice I can offer is to purchase good travel insurance. Travel insurance will protect you against illness, injury, theft, and cancellations. It's comprehensive protection in case anything goes wrong. I never go on a trip without it as I've had to use it many times in the past. You can use the widget below to find the policy right for you:
Bristol Travel Guide: The Best Booking Resources
These are my favorite companies to use when I travel to Bristol. They are included here because they consistently find deals, offer world-class customer service and great value, and, overall, are better than their competitors. They are the ones I use the most and are always the starting points in my search for travel deals.
Momondo – This is my favorite booking site. I never book a flight without checking here first.
Skyscanner – Skyscanner is another great flight search engline which searches a lot of different airlines, including many of the budget carriers that larger sites miss. While I always start with Momondo, I use this site too as a way to compare prices.
Airbnb – Airbnb is a great accommodation alternative for connecting with homeowners who rent out their homes or apartments.
Hostelworld – This is the best hostel accommodation site out there, with the largest inventory, best search interface, and widest availability.
Couchsurfing – This website allows you to stay on people's couches or spare rooms for free. It's a great way to save money while meeting locals who can tell you the ins and outs of their city. The site also lists events you can attend to meet people (even if you're not staying with someone).
Booking.com – The best all around booking site that constantly provides the cheapest and lowest rates. They have a no money down policy, great interface, and the widest selection of budget accommodation. In all my tests, they've always had the cheapest rates out of all the booking websites.
Intrepid Travel – If you want to do a group tour around England, go with Intrepid Travel. They offer good small group tours that use local operators and leave a small environmental footprint. If you go on a tour with anyone, go with them. And, as a reader of this site, you'll get a discount when you click the link!
The Man in Seat 61 – This website is the ultimate guide to train travel anywhere in the world. They have the most comprehensive information on routes, times, prices, and train conditions. If you are planning a long train journey or some epic train trip, consult this site.
Rome 2 Rio – This website allows you to see how to get from point A to point B the best and cheapest way possible. It will give you all the bus, train, plane, or boat routes that can get you there as well as how much they cost.
BlaBlaCar – BlaBlaCar is a ridesharing website that lets you share rides with vetted local drivers by pitching in for gas. You simply request a seat, they approve, and off you go! It's a cheaper and more interesting way travel than by bus or train!
EatWith – This website allows you to eat home cooked meal with locals. Locals post listings for dinner parties and specialty meals that you can sign up for. There is a fee (everyone sets their own price) but this is a great way to do something different, pick a local's brain, and make a new friend.
World Nomads – I buy all my travel insurance from World Nomads. They have great customer service, competitive prices, and in-depth coverage. I've been using them since I started traveling in 2003. Don't leave home without it!
Bristol Gear and Packing Guide
If you're heading on the road and need some gear suggestions, here are my tips for the best travel backpack and for what to pack!
The Best Backpack for Travelers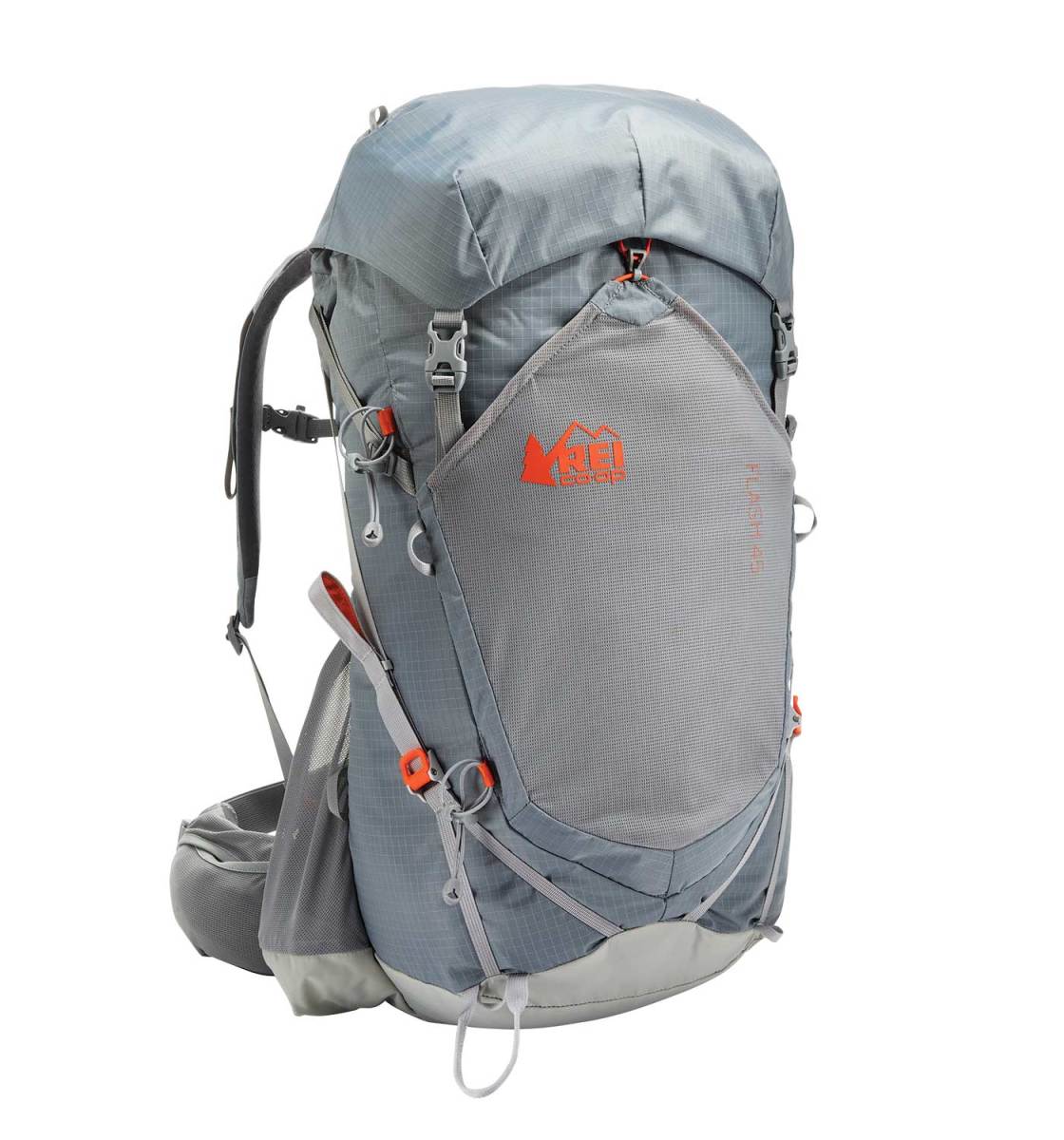 What's the best backpack for traveling long-term? I recommend the
REI Flash 45 Pack
. It's light and comfy, front loading, and fits perfectly in an airplane's overhead bin.
Size:
45-47L
Straps:
Thick and cushy with compression technology that pulls the pack's load up and inwards so it doesn't feel as heavy.
Features:
Removable top lid, large pocket at the front, hydration compatible, contoured hip belt
If you want something different, refer to my article on how to choose the best travel backpack for tips on picking a pack and other backpack suggestions.
What to Pack for Your Trip
Clothes
1 pair of jeans (heavy and not easily dried, but I like them; a good alternative is khaki pants)
1 pair of shorts
1 bathing suit
5 T-shirts (Unbound Merino is my preferred company. If you're a member of NM+, you can get 15% off your purchase)
1 long-sleeved T-shirt
1 pair of flip-flops
1 pair of sneakers
6 pairs of socks (I always end up losing half)
5 pairs of boxer shorts (I'm not a briefs guy!)
1 toothbrush
1 tube of toothpaste
1 razor
1 package of dental floss
1 small bottle of shampoo
1 small bottle of shower gel
1 towel
Deodorant
Small Medical Kit (safety is important!!!)
Miscellaneous
Female Travel Packing List
I'm not a woman, so I don't know what a woman wears, but Kristin Addis, our solo female travel guru, wrote this list as an addition to the basics above:
Clothing
1 swimsuit
1 sarong
1 pair of stretchy jeans (they wash and dry easily)
1 pair of leggings (if it's cold, they can go under your jeans, otherwise with a dress or shirt)
2-3 long-sleeve tops
2-3 T-shirts
3-4 spaghetti tops
1 light cardigan
Toiletries
1 dry shampoo spray & talc powder (keeps long hair grease-free in between washes)
1 hairbrush
Makeup you use
Hair bands & hair clips
Feminine hygiene products (you can opt to buy there too, but I prefer not to count on it, and most people have their preferred products)
For more on packing, check out these posts:
Bristol Travel Guide: Related Articles
Want more info? Check out all the articles I've written on backpacking/traveling England and continue planning your trip:
Photo credits: 4 – Linda Bailey , 5 – Nick, 6 – Matt Brown