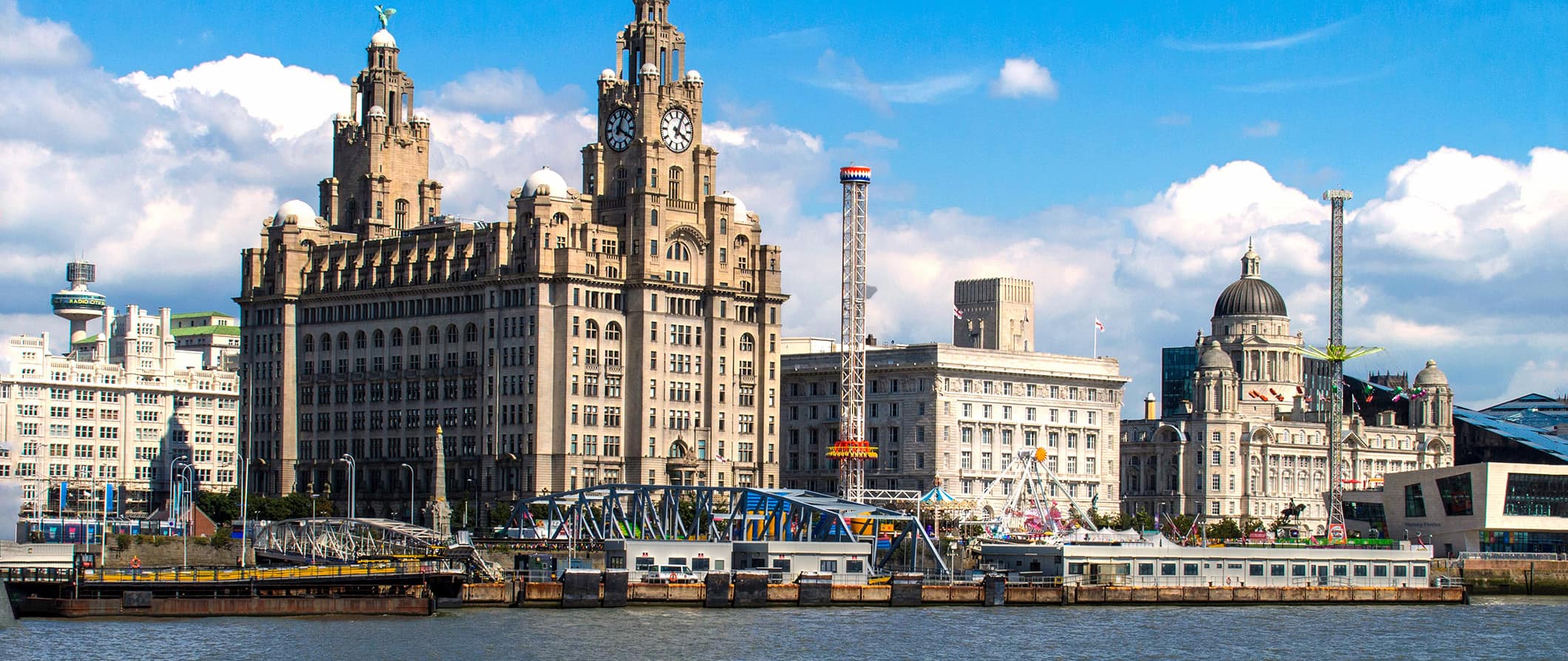 Despite its manufacturing past, Liverpool is no longer a dingy industrial city. Rather, it's now a city full of art and music. It's home to the Philharmonic Orchestra and is the birthplace of The Beatles. It offers many free museums, parks, and inexpensive restaurants. If you're here in August, go to the Matthew Street Festival to enjoy one of the biggest music events in Europe. Most people come here for either the football or the Beatles, but there is much more to the city than that. The city has really thrown off its past reputation and reinvented itself as an eclectic modern city. You can feel the energy in the here as you visit. It's a city in change for sure!
Top 5 Things to See and Do in Liverpool
1. The University of Liverpool
The university has beautiful grounds that make for a lovely afternoon stroll. You can also take guided tours of the campus, which last a couple hours. Maps are available for self-guided tours, too.
2. World Museum
This museum is near St. George's Hall and contains a vast assortment of British rocketry exhibits as well as one of the best Egypt exhibits around. Like all the museums here, it is free.
3. See a football match
Football is life here, and there's no better way to see how the locals value the sport than to attend a match. You can see either Everton or Liverpool, but make sure to never root for the opposite team — the locals won't like it, and you don't want to cross soccer hooligans! They are tough!
4. The Beatles Story
This is the only museum that is totally Beatles-themed, and well worth the visit to learn and see a part of music history. It includes some of their instruments as well as a ton of interesting facts. Admission is 15 GBP, with discounts available for seniors, students, and children.
5. Albert Dock
This is considered to be one of Liverpool's biggest tourist attractions. It is a ring of enormous cast-iron columns surrounding a five story warehouse and is the country's largest collection of protected buildings. There are several museums to check out as well as bars, restaurants, and an extension of London's Tate Gallery.
Other Things to See and Do
(Click the title to expand the text)
1. The Bluecoat
This gallery showcases artists of all sorts from painters and visual art to music, and dance. It's free to visit and a great way to see some of the local art.
2. International Slavery Museum
This museum showcases the impact that slavery had not only on Liverpool, but the entire world. It's a very sober museum, but also very detailed. It paints a vivid picture of how Liverpool grew in importance during this time of history.
3. Matthew Street Festival
Every August, Liverpool puts on one of the biggest music festivals in the world. Bands from all over England come to perform and it's quite the scene. If you're into music and love festivals, this is a must.
4. The Liverpool Cathedral
The Liverpool Cathedral is one of the finest examples in the world of Gothic revival architecture. On a clear day, the tower affords breathtaking views of Liverpool, Merseyside, and beyond.
5. The Williamson's Tunnels
In the early 1800s, a Liverpool tobacco merchant, Joseph Williamson, funded the construction of an enormous labyrinth of tunnels around the city and to this day, nobody knows why! Though there isn't much in them, the tunnels are fun to explore. I just like trying to get lost.
6. Merseyside International Street Festival
Every year in the middle of July, Liverpool is host to a three-week extravaganza of music and art. This event highlights cultures from all over the world and there are tons of indoor and outdoor performances.
7. St John's Shopping Center
This is the largest shopping center in Liverpool. There is a massive food court, and over 100 shops to check out. This giant complex is extremely popular and a great place to get in some shopping or just sit and people watch.
8. Merseyside Maritime Museum
This museum is host to a multitude of exhibits, highlighting the amazing story of 9 million emigrants and their efforts to get to Australia and North America. The two major highlights to see here are the Transatlantic Slavery exhibit and the walk-through model of a typical ship.
9. FACT Media Center
The Foundation for Art & Creative Technology showcases film and digital art. There are two galleries here as well as three screens which show the latest art house releases (and occasionally mainstream releases). There is also a cool bar to grab drinks at and a café. Prices start at 7 GBP, with discounts available.