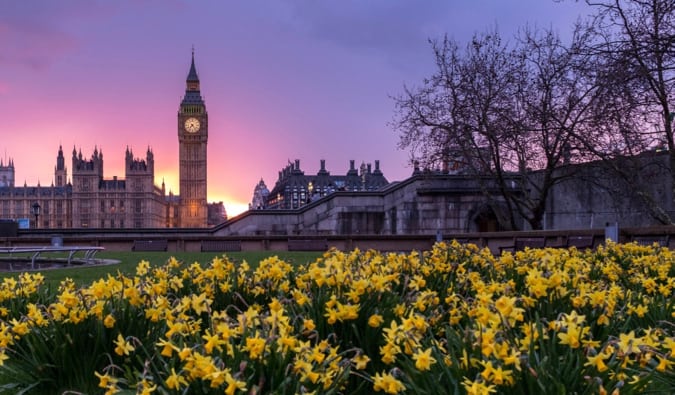 Last Updated: 10/12/21 | October 12th, 2021
One of my favorite ways to travel is to base my travels around a theme. This lets me turn any average trip into something other than just a checklist of things to see and do.
While there are a ton of potential themes to base your trip around in London, I decided to focus my trip on something I love to death: walking tours. While I've been visiting the city for years, I wanted to get back to basics and learn about it from the ground up.
Since London is a megacity filled with a mega number of walking tours, from free tours and literary tours to pub crawls and specialty food tours and quirky tea tours, I had plenty of options to choose from. By the time my ten days here were over, I had taken over 25 walking tours!
London is not an easy city to walk around as it is so spread out, but these tours do a good job of breaking it down into manageable bites while giving you a lot of good history and context.
Here is my list of the best walking tours in London:
Best Overall Tour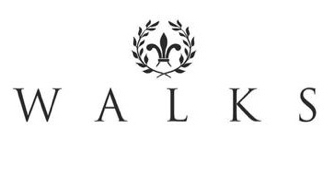 Learn More
Walks
Walks is my favorite walking tour company. You get behind the scenes access on their tours which means you get to go to a lot of places other tours can't go. Their tours aren't cheap, but they are worth it if you're looking to go deep and learn more. I take their tours every time I get a chance!
Best Free Tour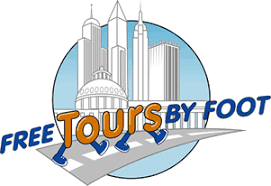 Learn More
Free Tours by Foot
I've taken (and loved) this company's NYC tours, so when I found out it had a London branch, I had to take a couple. Their London tours are just as good as they are in NYC: well written, well presented, and very insightful, while covering the major highlights of each area. They offer a seemingly endless number of tours that run throughout the day. Some of better ones are the Westminster, Harry Potter, Soho, ghost, and street art tours.
While those may be the best free and paid tours in the city, London has a lot more to offer — no matter your interests. Here are 9 other insightful and educational tours in the city!

1. London Walks
As one of the biggest walking tour companies in London, they offer 500 tours in London alone, as well as day trips to the Cotswolds, Oxford, Cambridge, Stonehenge, and Bath. They usually have four or five tours scheduled throughout the day. Most tours last two hours and operate rain or shine. I really dug their tours: they have very animated guides and keep a good pace. I highly recommend the Shakespeare tour, the one on classic London, and any of the pub crawls (alcohol not included). Each tour is 15 GBP.

2. Free London Walking Tours
This tiny company offers free walks from a few older British chaps that have the air of university professors. They tell silly jokes but also relate some of the most arcane facts of London history. Their tours tend to cover the dark side of London, like the "Fire, Pestilence and Plague" walk (about the plague) and Debauched London tour (about London's history with beer). They tend to cover a lot of ground — physically and factually — but with their quirky stories, it never feels like a slog. The tours last a solid two hours. Just remember to tip!

3. Strawberry Tours
Strawberry Tours is a more "hip" tour company for young travelers (the guides are younger as well) as they advertise mostly to younger backpackers and budget travelers. They run a number of free tours, specialty tours, and paid pub crawls (which might explain the younger audience). While I didn't love the pub crawl, the Harry Potter, food, and London in a Day tours were fun and informative. The day tours are free and last 1.5-2.5 hours. Tickets for pub tours start at 15 GBP if you book in advance and include free entry to 5 bars and clubs, as well as discounts for drinks.

4. Eating London
This is the London branch of a continent-wide food tour company. They currently just offer one tour that covers London's popular East End. Their guides are super friendly and knowledgeable, and you get to eat and drink a ton on the tour. Tours last about three hours and aren't cheap: they begin at 79 GBP each (food and drink are included). I found the clientele tends to be a bit older (probably due to the prices).
5. New Europe Walking Tours
This company has free walking tours all over Europe. They are sort of "the backpacker tour," as most hostels promote this company exclusively and so many young travelers end up on their tours. They are good for a general historic overview of the city. The guides tend to follow the script and don't have the deep local knowledge you get with some of the other tours. For that reason, I suggest you do the general walking tour here and take a more specific tour with the other companies listed. Their London tours tend to last closer to three hours and usually have a short break in the middle. (Currently on hold due to COVID).

6. Liquid History
This pub tour is a gentle two-mile walk that starts near St. Paul's and ambles its way to the Strand and Covent Garden. The tour covers four traditional pubs and explains the country's long brewing and drinking culture. Groups are small (capped at 14 people), and it's the only tour company I know that offers a money-back guarantee. It lasts three hours and costs 25 GBP (drinks not included). Advance booking required.

7. Jack the Ripper Tours
There are a million Jack the Ripper tours in London. When I took mine, there were four others following the same path as we did. Who knew Jack the Ripper was such a big draw? If you take one during summertime, your group is going to be 20-50 people! While I can't speak for the others, I took the original Jack the Ripper tour and found it to be one of the best walking tours of the entire trip. While explaining the Jack the Ripper murder mystery, the guide really brought you back to 1888 London and made you imagine how the city was then. My guide even wrote a book on Jack the Ripper! Tickets cost 15 GBP.

8. Get Your Guide
If you're looking for something different and a little bit more unique, check out Get Your Guide. They have a huge collection of different walking tours that are much more niche. There are tea tours, street art tours, pub tours, park tours, dumpling tours — and everything in between. Prices and schedules are set by the guides, so be sure to inquire in advance as you can rarely just jump on them like most of the companies above.

9. Honorable Mention: London Greeters
Greeter programs are local city initiatives that pair you with a local who can show you around the city for a few hours. These are passionate people who love their city and know a lot about their neighborhood! I didn't have time to use the service in London but I've used it in other cities and am a huge fan of the initiative. It's a fun way to learn about the city. It's just you and your friends and the guide. The program is free but you need to set up a time in advance.
***
London is full of walking tours. The next time you're in London, take one of these tours. So often as tourists we wander the city but never really know the history of what we are looking at. Walking tours fill in that knowledge gap: you get to wander, meet new people, see the sights, take photos, and learn something. After all, isn't that why you're traveling in the first place?

Get Your In-Depth Budget Guide to Europe!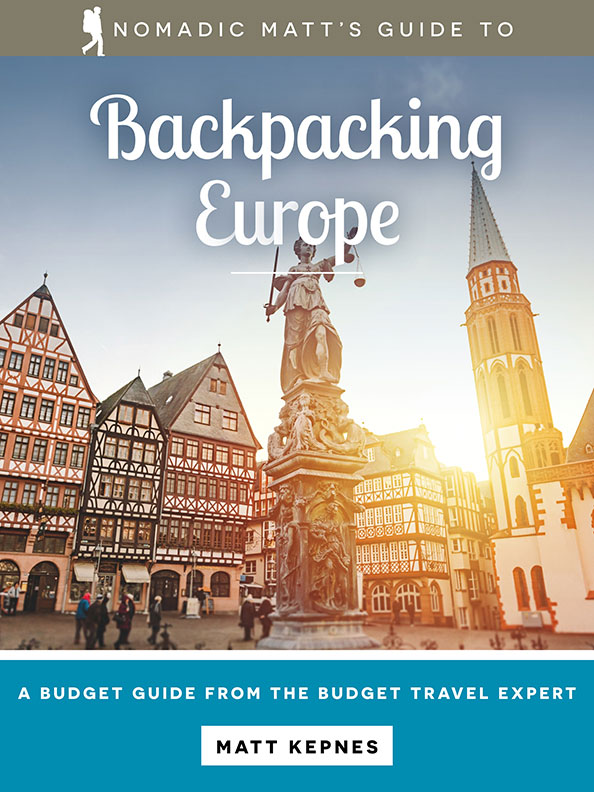 My detailed, 200+ page guidebook is made for budget travelers like you! It cuts out the fluff found in other guidebooks and gets straight to the practical information you need to travel and save money while backpacking around Europe. It has suggested itineraries, budgets, ways to save money, on and off the beaten path things to see and do, non-touristy restaurants, markets, and bars, and much more! Click here to learn more and get started!


Book Your Trip to London: Logistical Tips and Tricks
Book Your Flight
Use Skyscanner or Momondo to find a cheap flight. They are my two favorite search engines because they search websites and airlines around the globe so you always know no stone is left unturned. Start with Skyscanner first though because they have the biggest reach!
Book Your Accommodation
You can book your hostel with Hostelworld as they have the biggest inventory and best deals. If you want to stay somewhere other than a hostel, use Booking.com as they consistently return the cheapest rates for guesthouses and cheap hotels. My favorite places to stay are:
For more suggested places to stay, check out this longer list of hostels. If you're wondering what part of town to stay in, here's my neighborhood breakdown of London!
Don't Forget Travel Insurance
Travel insurance protects you against illness, injury, theft, and cancellations. It's comprehensive protection in case anything goes wrong. I never go on a trip without it as I've had to use it many times in the past. My favorite companies that offer the best service and value are:
Looking for the Best Companies to Save Money With?
Check out my resource page for the best companies to use when you travel. I list all the ones I use to save money when I'm on the road. They save you money when you travel too.
Need a Guide?
If you want a bike tour, use Fat Tire Tours. They have the best and most affordable bike tours in the city.
Want More Information on London?
Be sure to visit our robust destination guide on London for even more planning tips!