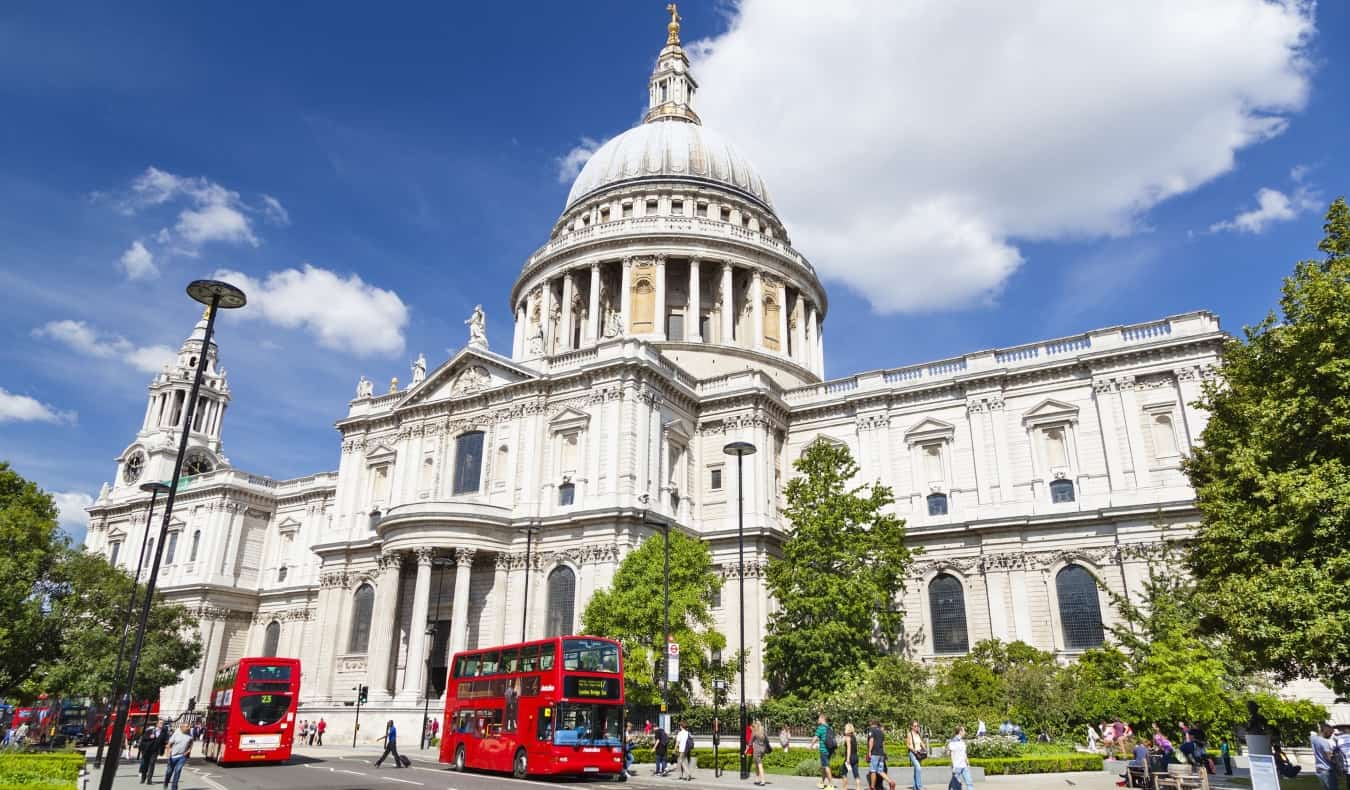 Last Updated: 11/21/23 | November 21st, 2023
One of my favorite ways to travel is to base my travels around a theme. This lets me turn any average trip into something other than just a checklist of things to see and do.
While there are a ton of potential themes to base your trip around in London, I decided to focus my trip on something I love to death: walking tours. While I've been visiting the city for years, I wanted to get back to basics and learn about it from the ground up.
Since London is a massive city filled with a huge number of walking tours, from free tours and literary tours to pub crawls and specialty food tours and quirky tea tours, I had plenty of options to choose from. By the time my ten days here were over, I had taken over 25 walking tours!
London is not an easy city to walk around as it is so spread out, but these tours do a good job of breaking it down into manageable bites while giving you a lot of good history and context.
Here is my list of the best walking tours in London:
While those may be the best free and paid tours in the city, London has a lot more to offer — no matter your interests. Here are 9 other insightful and educational tours in the city!

1. Devour Food Tours
Devour is my go-to food tour company. I take their tours whenever I can because they go to off-the-radar spots where you'll learn a ton about the food and the culture. They have two tours in London currently: Ultimate London Food Tour: Borough Market & Southwark and Tastes, Tales & Traditional Ales: Food Tour of London's Historic Pubs. Both are amazing and will introduce you to the best eats — and drinks — in the city. Tours last 3.5-4 hours.
Tours from 84 GBP.
Book here!
2. Get Your Guide
If you're looking for something different and a little bit more unique, check out Get Your Guide. They have a huge collection of different walking tours that are much more niche. There are tea tours, street art tours, pub tours, park tours, dumpling tours — and everything in between. Prices and schedules are set by the guides, so be sure to inquire in advance as you can rarely just jump on them like most of the companies above.
Some suggested tours worth checking out include:
Book here!
3. London Walks
One of the biggest walking tour companies in London, they offer dozens of tours in London alone, as well as day trips to the Cotswolds, Oxford, Cambridge, Stonehenge, and Bath. They usually have four or five tours scheduled throughout the day. Most tours last two hours and operate rain or shine. I really dug their tours. They have very animated guides and keep a good pace. I highly recommend the Shakespeare tour, the one on classic London, and any of the pub crawls (alcohol not included).
Tours from 15 GBP.
Book here!
4. Free London Walking Tours
This tiny company offers free walks from a few older British chaps that have the air of university professors. They tell silly jokes but also relate some of the most arcane facts of London history. Their tours tend to cover the dark side of London, like the "Fire, Pestilence and Plague" walk (about the plague) and Debauched London tour (about London's history with beer). They tend to cover a lot of ground — physically and factually — but with their quirky stories, it never feels like a slog. The tours last a solid two hours. Just remember to tip!
Book here!
5. Liquid History
This pub tour is a gentle two-mile walk that starts near St. Paul's and ambles its way to the Strand and Covent Garden. The tour covers four traditional pubs and explains the country's long brewing and drinking culture. Groups are small (capped at 14 people), and it's the only tour company I know that offers a money-back guarantee. Tours last three hours and advance booking required.
Tours from 25 GBP (drinks not included).
Book here!
6. Jack the Ripper Tours
There are a million Jack the Ripper tours in London. When I took mine, there were four others following the same path as we did. Who knew Jack the Ripper was such a big draw? If you take one during summertime, your group is going to be 20-50 people! While I can't speak for the others, I took the original Jack the Ripper tour and found it to be one of the best walking tours of the entire trip. While explaining the Jack the Ripper murder mystery, the guide really brought you back to 1888 London and made you imagine how the city was then. My guide even wrote a book on Jack the Ripper!
Tickets from 15 GBP.
Book here!
7. London Greeters
Greeter programs are local city initiatives that pair you with a local who can show you around the city for a few hours. These are passionate people who love their city and know a lot about their neighborhood! I didn't have time to use the service in London but I've used it in other cities and am a huge fan of the initiative. It's a fun way to learn about the city. It's just you and your friends and the guide. The program is free but you need to set up a time in advance.
Book here!
***
London is full of walking tours. The next time you're here, take one of these tours. So often as tourists we wander the city but never really know the history of what we are looking at. Walking tours fill in that knowledge gap: you get to wander, meet new people, see the sights, take photos, and learn something.
I highly suggest starting with Take Walks, but you really can't go wrong with any tour on this list!