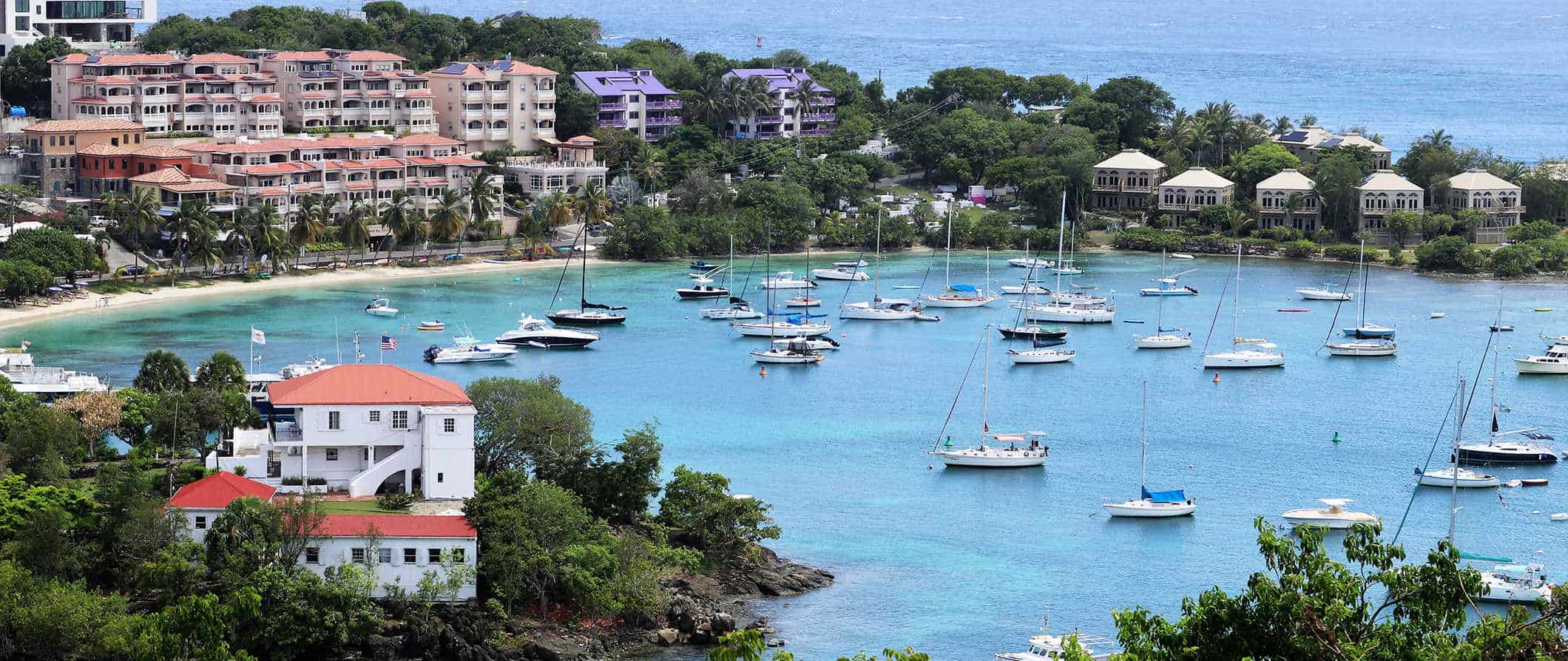 Saint John is one of the U.S. Virgin Islands, and the majority of the island is a national park, which provides opportunities for lots of trekking and wildlife spotting. Out of the three U.S. Virgin Islands, visiting Saint John is the highlight for me: you have lots of trails to hike in the park, tons of beaches, snorkeling opportunities, delicious and affordable food, and great nightlife.
It's also the most budget-friendly of the Virgin Islands.
With only about two thousand people living on the island, the small community here really knows each other. You'll run into people over and over again. It has the most laid-back feel and the one you'll probably want to spend the most time on!
This Saint John travel guide will give you all the practical information you need to help you plan your visit so you can decide for yourself!

Saint John
Top 5 Things to See and Do on St. John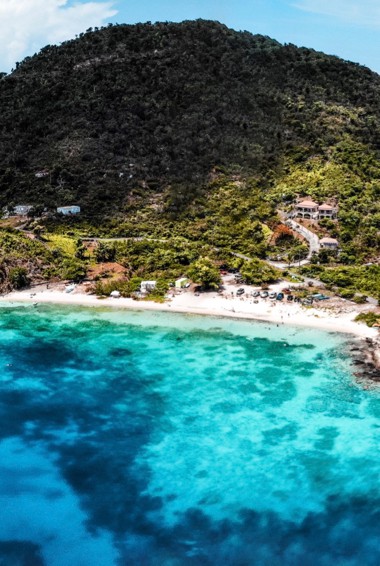 1. Visit the beaches
If you want to hang out with other travelers, head to Trunk Bay (or Solomon's Beach for nudity!). Go snorkeling in the crystal-clear waters around Hawnest and Watermelon, soak up the calm and quiet of Maho, or enjoy the tire swing at Oppenheimer Beach. St. John is small enough that you can visit a few of these on your trip.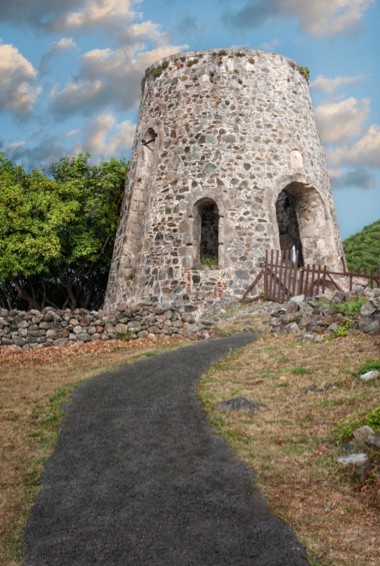 2. Visit Annaberg Plantation
This ancient sugar mill is located on the north side of the island (down a great walking trail and past a few sparking bays). You'll find dilapidated ruins and schooner drawings dating back more than 100 years. They're small but give you a sense of what the mills looked like back then.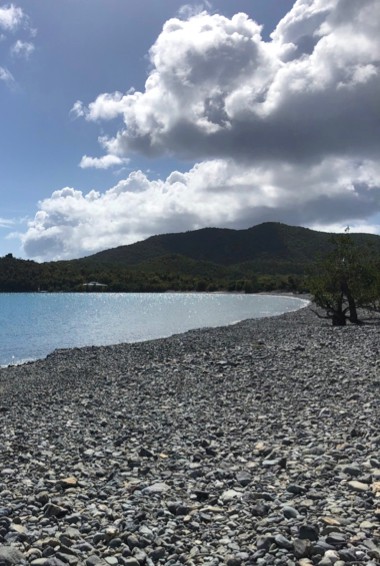 3. Go hiking in the national park
St. John is two-thirds national park and there are ton of trails that criss-cross the entire island. The Reef Bay hike consists of a three-mile downhill trek through tropical forests and plantation ruins to the swimming beach at Reef Bay. Bring lots of water.
4. Go sailing
If you want to appreciate the Caribbean beauty around St. John, hop on a sailing tour for a day of snorkeling and soaking up the sun. Most will also provide food and unlimited booze (but half day sails don't). Salty Dog and Cruz Bay Watersports have day sails starting from $120 USD.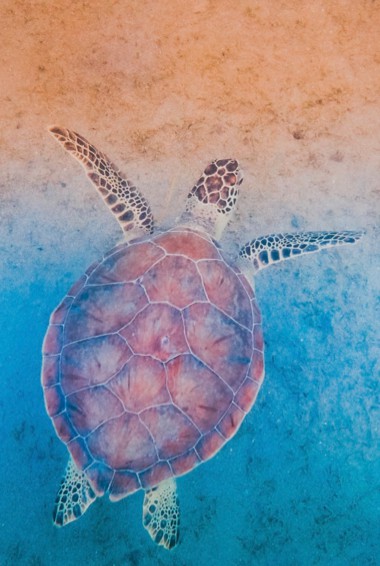 5. Go diving
The island has a lot of dive spots (including Grass Cay and Congo Cay), and the warm, crystal-clear water provides great opportunities to see tropical fish and coral. You might encounter octopus, moray eels, and sea turtles. If you don't know how to dive, there are a lot of dive schools here that will teach you. A PADI course is about $350 USD. Otherwise, a two-tank dive with a company like Low Key will cost from $145 USD.
Other Things to See and Do on St. John
1. Enjoy some water sports
There are all kinds of watersports on St. John. You can windsurf, jet-ski, kite-surf, snorkel, sail, or kayak. Really, there's nothing you can't do on this touristy island. Virgin Islands Ecotours is a good company to go with for some light adventure, like a kayaking trip to Henley Cay for $89 USD or a SUP lesson on Honeymoon Beach for $60 USD.
2. Visit Catherineberg Ruins
This site is a sugar and rum factor from the 18th century. Admission is free, and there is not a huge amount to see, but it's worth a visit if you're hiking in the area. The ruins are well preserved so you get a good sense of how sugar was harvested and refined on the island.
3. Celebrate Carnival
St. John's Carnival takes place in late June and traditionally culminates with a 4th of July parade, as Islanders also celebrate the United States' Independence Day. It features mocko jumbies, calypso music, the crowning of Ms. St. John and the Carnival King. Spectacular fireworks are shot into the air at the festival.
4. Drink at the Tap Room
St. John's flagship brewery, The Tap Room, is located in Mongoose Junction in Cruz Bay. Choose from the likes of Tropical Mango Pale Ale and Sunshine Belgian Wheat Ale (my favorite). This is the only taproom in all of the Virgin Islands and the best place to get a beer!
5. Explore Coral Bay
Located on the far end of the island, Coral Bay is a quiet community that was described to me as "St. John before the tourists came to Cruz." This is a tiny, tiny community with most restaurants and bars shutting early. Be sure to eat at Skinny Legs while over here. Note: Coral Bay is currently rebuilding after the hurricane. Many businesses and buildings are currently closed.
6. Explore Hurricane Hole
This bay is protected by the arms of the many mangrove trees that grow in it. It is an amazing place to go snorkeling because there is a diverse and wildly colorful habitat of fish nestled in the water beneath the trees. You'll likely see snappers, starfish, barracuda, and sea anemone. You can do a full day tour for about $120 USD, or take bus 109 from several spots on St. John (including Mongoose Junction or Honeymoon Beach). You can also drive there from Cruz Bay iva the Centerline Road.
7. Party hard with the locals
St. John is the party island of the region. If you are coming to the USVIs and looking for cheap drinks, late nights, and live music then St. John is for you (if you're not into that, don't worry. It's super easy to get away from that and relax). Cruz Bay has the most bars and clubs, although several of them are still rebuilding after the hurricane. Beach Bar and Joe's Rum Hut always guarantee a good time!
For information about other Caribbean destinations, check out these guides:
St. John Travel Costs
Hostel prices – There are no hostels on Saint John, and unfortunately, Hurricane Irma has shut down the only budget-friendly campground on the island. Until Cinnamon Bay reopens, you'll have to find an affordable hotel or Airbnb property.
Budget hotel prices – The most affordable hotel rooms you'll find on St. John starts from $195 USD per night, anywhere on the island.
Airbnb is widely available on St. John, with a private room starting from about $90 USD. A full apartment averages about $120 USD per night but averages $345 USD per night.
Food – On St. John there are a lot of roadside stalls serving fruits, veggies, grilled foods, and other meals for between $4-7 USD. In general, $12 USD will get you a fish or chicken plate or a burger. A meal of conch fritters will cost from $11 USD, while rice and beans (a Caribbean staple) or a fast food meal is at least $9 USD.
For main courses, steak, fish, or seafood, you're looking at $20 USD or more in a mid-range restaurant. At an upscale restaurant (like at a resort), you'll pay upwards of $50 for a dish like swordfish or lobster, and a glass of wine to wash it down is another $10 USD.
My favorite places to eat on St. John are Skinny Legs and Woody's Seafood Saloon.
While groceries tend to be relatively expensive because they have to be imported, there are some cheap options. A week's worth of groceries, including pasta, chicken, some fruits and veggies, eggs, and bread will cost you between $75-100 USD.