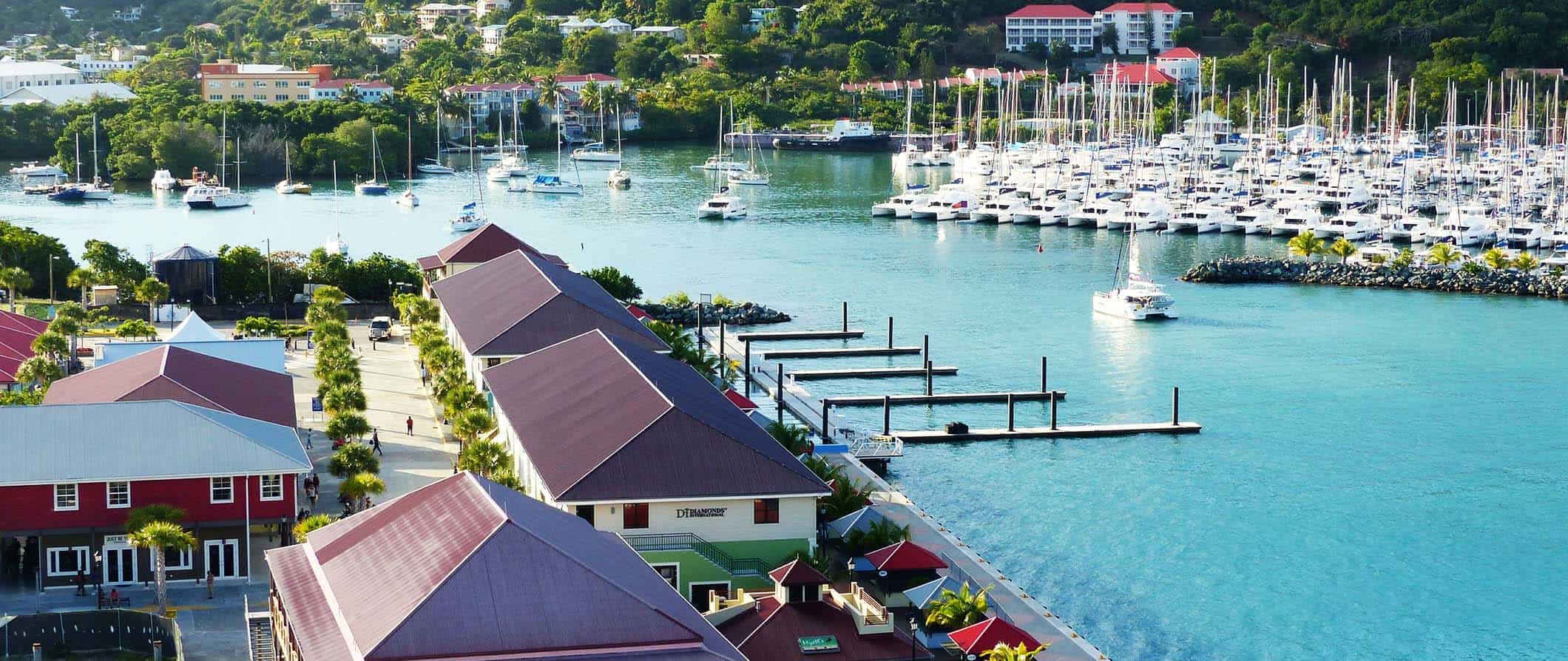 The British Virgin Islands is a picture-perfect paradise. These idyllic islands are home to white-sand beaches, excellent diving and snorkeling, crystal-clear turquoise water, scenic hiking, lots of boating opportunities, and more cheap rum you can handle.
However, life here is not just hammocks and piña coladas. From festivals and diving to scenic hiking trails and hidden tide pools, this region of the world has plenty to keep you busy if endless lazy days (and late-night parties) aren't your thing.
And though these islands are naturally beautiful, what I loved the most about them was the locals. Yes, the beaches are pretty, the rum is cheap, and the weather is wonderful, but you can find that in many parts of the world. The local residents were really what made these islands special for me. Everyone was immensely helpful and friendly and ensured I had an amazing visit.
This travel guide to the British Virgin Islands can help you plan your trip, save money, and make the most out of your time in this exquisite paradise!
Top 5 Things to See and Do in the British Virgin Islands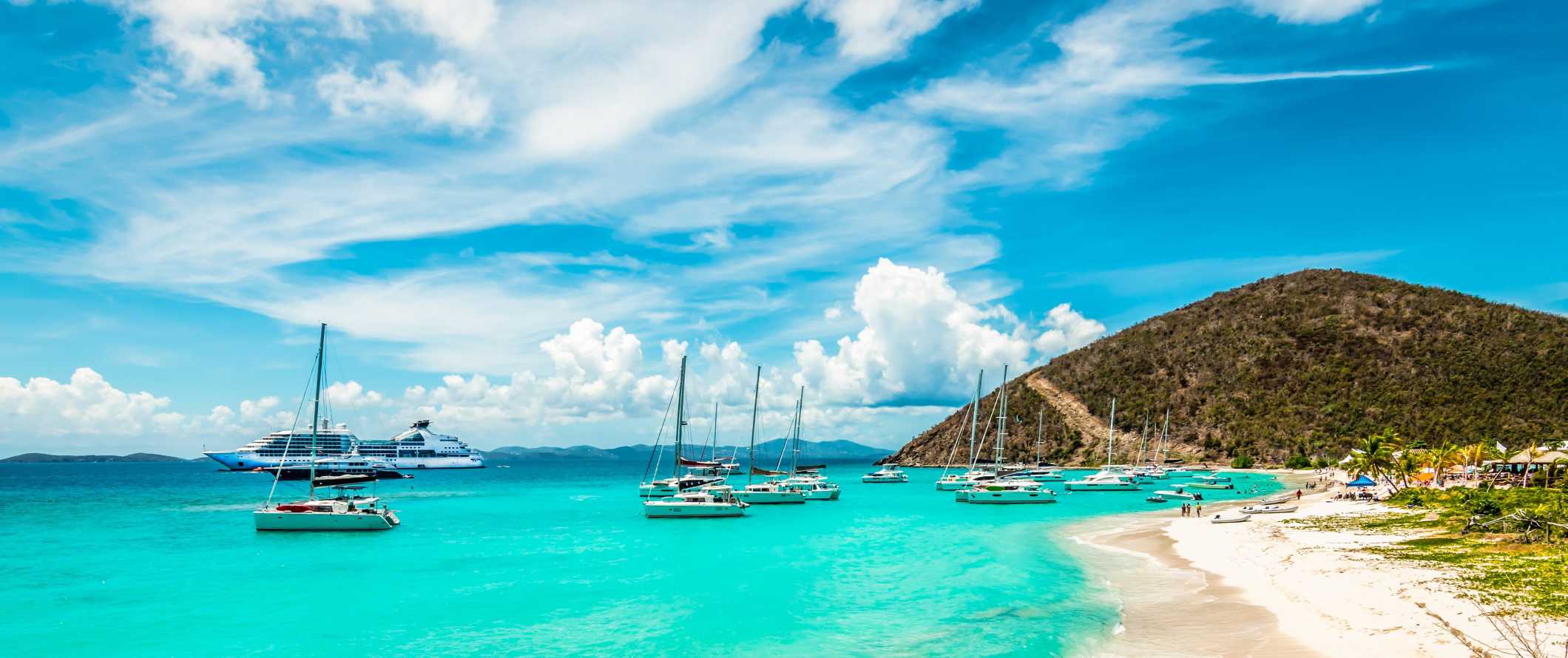 1. Sail around the islands
Whether for one or multiple days, sailing is the only way to see more remote islands that ferries don't visit and discover your own hidden snorkeling spots. If you're a large group, rent a boat. If you're traveling solo, here's how you can sail on the cheap.
2. Day trip to Necker Island
Famously home to Sir Richard Branson, you can stay on this island for a cool $42,000 USD per night. Don't have that much money? No problem. You can take a day trip with Gumption on the Sea It Clear Glass Bottom Boat Tour for $115 USD per person.
3. See The Baths
The Baths are a beach area on Virgin Gorda. After crawling through a tiny opening, you'll be surrounded by gigantic granite boulders nestled on each other with streams of water flowing all around them. After wading through, enjoy the calm and beauty of Dead Man's Beach.
4. Explore Jost Van Dyke
The party island of the BVIs, Jost sees a lot of day-trippers and yachties making a beeline for the famous Soggy Dollar Bar and its signature drink the Painkiller. (Sidenote: the best painkiller I had was at Rudy's.)
5. Visit Anegada
Looking to get away from the crowds? Come here. Anegada is famous for its lobster, and each restaurant has its own signature dish (Neptune's Treasure and Potters by the Sea were my favorite). If you come in November, stay for the Lobster Festival.
Other Things to See and Do in the British Virgin Islands
1. Wander the empty Salt Island
This tiny, deserted, out-of-the-way island is filled with salt ponds. The island was owned by a family that paid an annual rent to the Queen of England of a single one-pound bag of salt. Now, it's deserted and there's snorkeling on the outer reef and you can take a dinghy to visit the deserted town near the salt pools. It's like something out of a creepy horror movie. You'll need to get here with your own boat; there are no ferries.
2. Dive and snorkel around the RMS Rhone
Considered one of the most impressive dive and snorkel sites in the world, the RMS Rhone was a mail ship that crashed in the nearby reef and is now its own artificial reef, home to thousands of different fish and coral. It's part of a marine national park and a must for every diver. Most dive trips leave from Tortola. A two-tank dive costs about 130 USD.
3. Drink at Willy Thornton's
Located off Norman Island, this old boat turned floating bar is where everyone goes wild in the British Virgin Islands. I've seen old ladies doing body shots here, while young guys chug beer and jump off the boat naked. It's always a wild day on Willy T's. But if the water is calm on weekends, the place gets jam-packed as locals take boats over for some Sunday fun. There is no ferry service to this party barge; you'll either need your own boat or pay to go with the Dolphin Water Taxi, which costs around 100 USD per person.
4. Hang out on Beef Island
This small island is connected to the main island of Tortola. It gets its name from the buccaneers who first lived here as they used the area for smoking meat. Today, Beef Island is home to a postcard-perfect beach with white powdery sand and powerful surfing waves.
5. Hike in Sage Mountain National Park
Sage Mountain stands 1,716 feet tall and overlooks Tortola. It's one of the best hiking destinations in the country, with seven different trails leading to phenomenal views of the island chain. If you're looking to do some hiking on the island, this is the area to do it in. You can make it to the top in around 90 minutes. The entrance fee is 3 USD.
6. Hike to Gorda Peak (Virgin Gorda)
Two well-marked trails lead to the 1,370-foot summit of the tallest mountain on the island. It's a 30-minute, half-mile walk from the road to the top. From the lookout point, you'll see sweeping views of the entire island as well as most of the nearby islands.
For information about other Caribbean destinations, check out these guides:
British Virgin Islands Travel Costs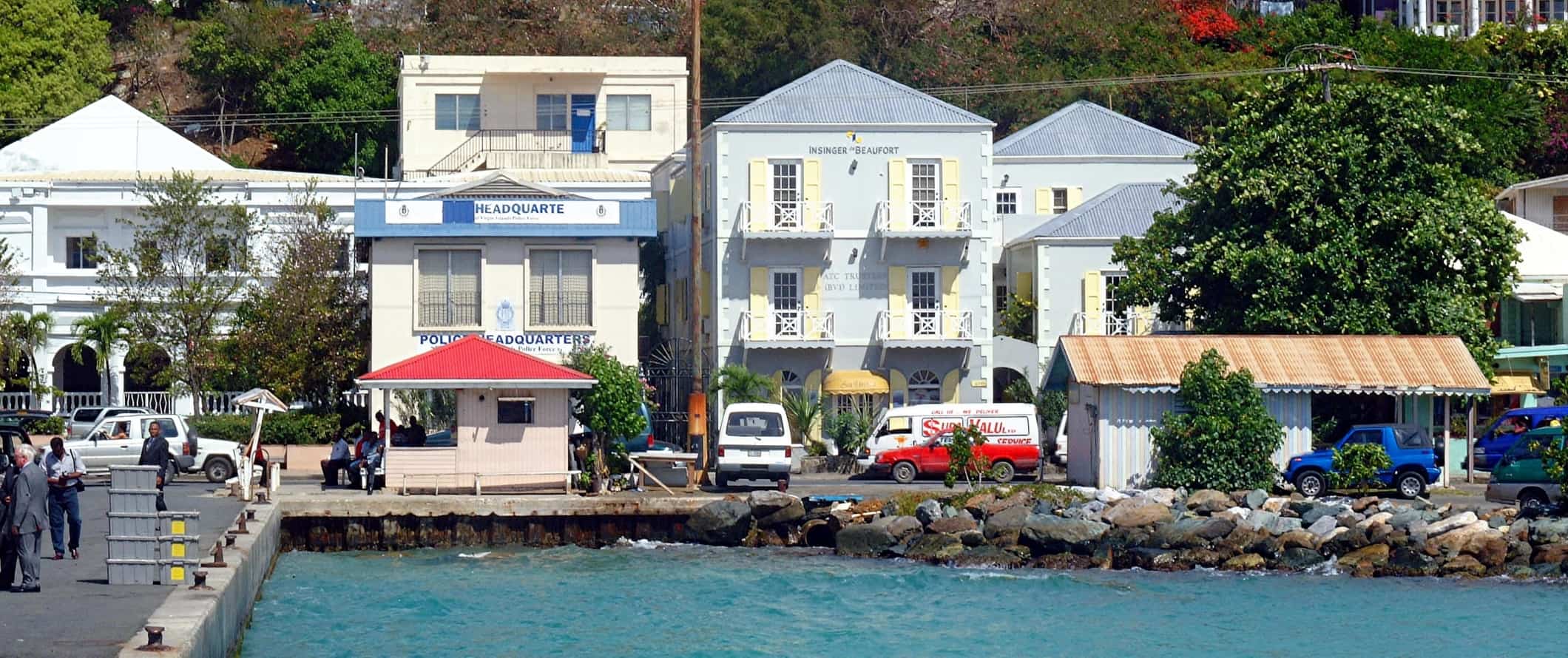 Camping prices – There are no hostels on the British Virgin Islands so budget travelers will need to stick with guesthouses and cheap hotels and apartment rentals.
For those traveling with a tent, there are a handful of campgrounds, with basic tent sites starting at $20 USD per night.
Budget hotel prices – Nightly rates for a three-star budget hotel range from $139-200 USD. Expect basic amenities like TV, free Wi-Fi, and a coffee/tea maker. Some also include free breakfast.
There are a handful of Airbnb properties here, with private rooms starting at $60-100 USD per night. A full apartment costs at least $100-200 USD per night.
Average cost of food – Seafood is king in the BVIs, with lobster, conch, and mahi-mahi being some of the local favorites. The national dish is fish and fungi (pronounced "foon-gee"), which consists of cornmeal being boiled with okra and served with salted cod. Roti, a Caribbean staple, is popular here, along with pate (pronounced pah-teh), a fried dough filled with meat or fish.
Since a lot of food has to be imported, prices in the BVIs are generally high. You will find a lot of roadside stalls serving fruits, veggies, grilled foods, and other meals for $4-7 USD.
In general, $9-15 USD gets you a fish or chicken plate, or a burger. A meal of conch fritters costs $13-15 USD, while rice and beans (another Caribbean staple) or a fast food meal is at least $9 USD.
For main courses, steak, fish, or seafood, you're looking at $18-25 USD. At an upscale restaurant (like at a resort), you'll pay up to $50 USD for a fish or steak main course, and a glass of wine to wash it down is $10-12 USD.
Beer costs around $6-9 USD while a latte/cappuccino is $5.50 USD. Bottled water is around $1.50 USD.
If you plan on cooking for yourself, a week's worth of groceries costs $60-70 USD for basic staples like rice, pasta, seasonal produce, and some fish.
Backpacking the British Virgin Islands Suggested Budgets
If you're backpacking the British Virgin Islands, my suggested budget is around $100 USD per day. This budget covers staying in a private Airbnb room, cooking all of your meals, limiting your drinking, taking the bus to get around, and sticking to mostly free activities like swimming and hiking. If you plan on camping, you can lower this by $30-40 USD per day.
A mid-range budget of about $175 USD per day covers staying in a private Airbnb apartment, eating out for most meals at cheap fast food stalls, enjoying a couple of drinks, taking the occasional taxi to get around, and doing more paid activities like scuba diving.
On a "luxury" budget of about $405 USD or more per day, you can stay in a hotel, eat out for all your meals, drink more, rent a car to get around, and do whatever tours and activities you want. This is just the ground floor for luxury though. The sky is the limit!
Accommodation
Food
Transportation
Attractions
Average Daily Cost
Backpacker
60
20
10
10
100
Mid-Range
100
35
15
25
175
British Virgin Islands Travel Guide: Money-Saving Tips
The British Virgin Islands are definitely expensive, but with a little planning, you can save some money. Here are some ways to save money in the British Virgin Islands:
Stay with a local – There are a handful of Couchsurfing hosts in the BVIs. Given that most hosts tend to work on boats, their schedules are erratic and you're going to have a low response rate. Make sure to inquire well in advance. You can also use the app the find events too!
Rent a car – If you're going to be hitting a lot of spots on the bigger islands like Tortola, you're going to find it hard to get taxis in some of the more secluded places (they tend to stick around more crowded locations). It's better to rent a car on these islands, even at $55-70 USD a day. It will give you more flexibility and, if you're splitting costs with friends, will be cheaper than taxis. My friend and I figured out the math towards the end of our trip and kicked ourselves for not thinking about it sooner.
Get dropped off – Taking a day sail but plan on heading to the next island after? Most tour companies will drop you off at no extra charge if the island is nearby.
Hitchhike on boats – Want to travel from island to island? Hitchhike on the boats and save thousands of dollars. It's surprisingly easy to do. Here is how to do it.
Enjoy happy hour – $8-10 USD drinks add up, even if the pours are super heavy (tax-free rum!). Happy hour specials cost half that (or less). Since rum isn't taxed in the BVI, it can sometimes be cheaper than milk so don't forget to ask for an extra heavy pour!
Buy your own snorkel gear – Snorkel rentals cost around $7-10 USD per day. Bring your own equipment to save money (buying gear on the islands will set you back $50 USD!).
Look for discounts and package deals – The BVI Tourism website (bvitourism.com) has a section for package deals and discount offers, sometimes with huge savings. During the off-season, sometimes you can get discount cards and coupons even in the small grocers and retail stores, and they can offer an additional 5% discount at the register.
Bring a water bottle – Most people don't drink tap water here so bring a reusable water bottle to save money and reduce your plastic use. LifeStraw is my go-to brand as their bottles have built-in filters to ensure your water is always clean and safe.
Where to Stay in the British Virgin Islands
There are no hostels here, which means budget travelers need to stick to campgrounds or cheap hotels. Here are my suggested places to stay:
How to Get Around the British Virgin Islands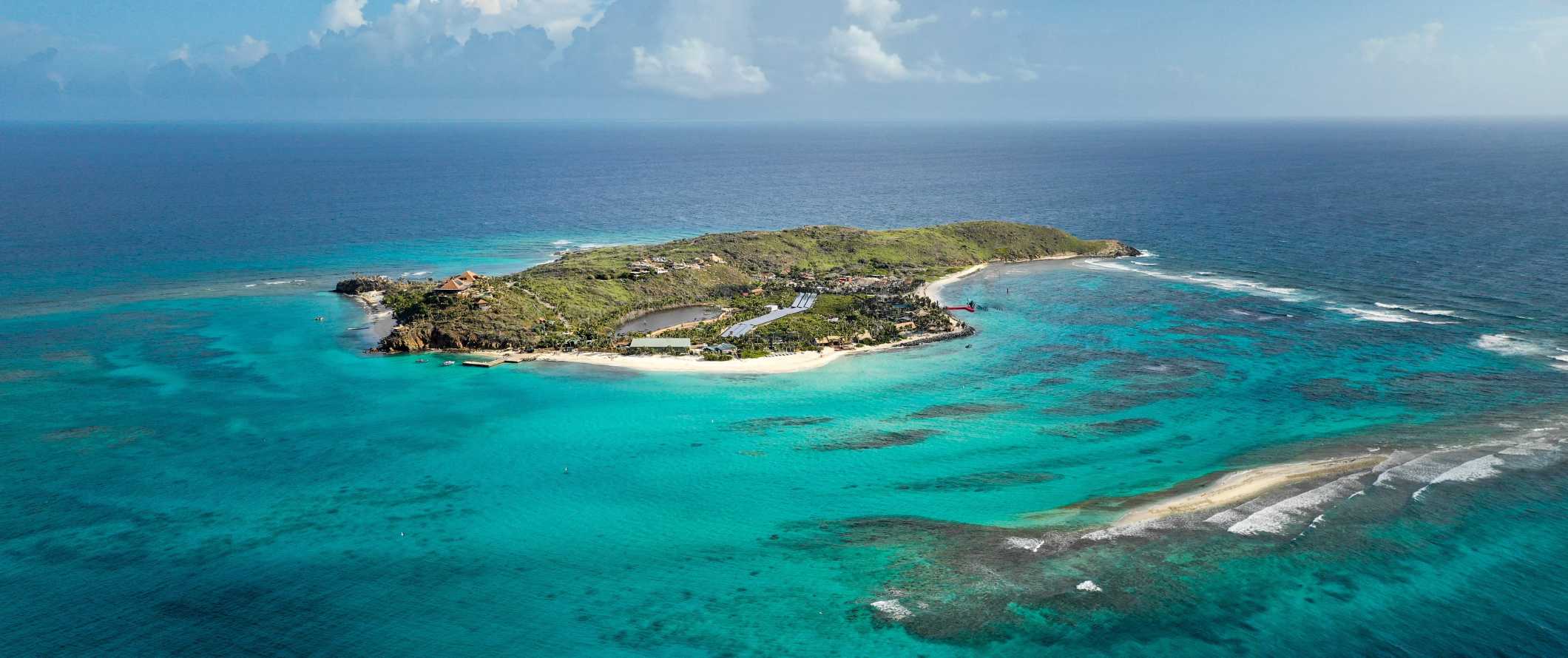 Ferry – Ferries are the primary transportation option here, not only to get around the different islands but also to get to hard-to-reach beaches. A round-trip ride between Tortola and Jost Van Dyke costs about $30 USD, while a return trip between Tortola and Virgin Gorda is about $21 USD.
The main ferry operators are Inter Island Ferry, Speedy's, and New Horizon Ferry.
Bus – Open-air safari buses are the cheapest way to get to well-known tourist spots, like The Baths on Virgin Gorda. They'll cost between $2-5 USD one way. Locals also use van buses to get around on Tortola, but they're not practical for seeing the highlights.
Taxi – The government standardizes taxi prices but they vary by island and by location and, obviously, distance. Most rides cost between $5-30 USD, with an average of $15 USD. Since hailing a cab isn't always an option, be sure to get the taxi company's contact information. Renting a car is likely going to be cheaper though.
Scooter and Bicycle Rentals – You can rent a scooter from S&K Amazing Rentals on Anegada for $45 USD for the full day, or $35 USD for a half-day. You can also rent a bicycle from Last Stop Sports on Tortola for $30 USD per day.
Car rental – Cars can be rented for as little as $55 USD per day for a multi-day rental. Just remember they drive on the left here!
Hitchhike – Hitchhiking is common for locals and tourists alike. Since taxis and cars are expensive, many locals share cars or hitchhike. Check out Hitchwiki for more information.
When to Go to the British Virgin Islands
December to March is by far the most popular and most expensive time to visit BVI. It's continuously sunny with little rain, and people come to escape the cold northern winters (especially around Christmas and New Year's). The average daily temperature is 22-28°C (72-83°F). Winter and spring are the best times for diving, thanks to excellent visibility.
From October/November to May/June, prices on hotels, activities, and boat rentals are upwards of 50% less than they are during the high season. It often rains during this time, but usually just in short spurts. Temperatures average 30°C (87°F) each day.
Keep in mind that June to November is hurricane season, so keep an eye on the weather if you visit during this time.
How to Stay Safe in the British Virgin Islands
Crime is almost non-existent in the British Virgin Islands. Solo female travelers should generally feel safe here, however, the standard precautions apply (never leave your drink unattended at the bar, never walk home alone intoxicated, etc., though this applies to everyone).
However, you still shouldn't leave valuable items unattended on the beach while you swim as they might get swiped.
Scams here are rare, but if you're worried about getting ripped off, you can read about common travel scams to avoid right here.
As mentioned above, if you're visiting the BVI between June to November, keep an eye on the weather. This is hurricane season, and tropical storms are common.
If you experience an emergency, dial 999 for assistance.
Always trust your gut instinct. Make copies of your personal documents, including your passport and ID. Forward your itinerary along to loved ones so they'll know where you are.
The most important piece of advice I can offer is to purchase good travel insurance. Travel insurance will protect you against illness, injury, theft, and cancellations. It's comprehensive protection in case anything goes wrong. I never go on a trip without it as I've had to use it many times in the past.
British Virgin Islands Travel Guide: The Best Booking Resources
These are my favorite companies to use when I travel. They consistently have the best deals, offer world-class customer service and great value, and overall, are better than their competitors. They are the companies I use the most and are always the starting point in my search for travel deals.
Skyscanner – Skyscanner is my favorite flight search engine. They search small websites and budget airlines that larger search sites tend to miss. They are hands down the number one place to start.
Hostelworld – This is the best hostel accommodation site out there with the largest inventory, best search interface, and widest availability.
Booking.com – The best all around booking site that constantly provides the cheapest and lowest rates. They have the widest selection of budget accommodation. In all my tests, they've always had the cheapest rates out of all the booking websites.
Intrepid Travel – If you want to do group tours, go with Intrepid. They offer good small group tours that use local operators and leave a small environmental footprint. And, as a reader of this site, you'll get exclusive discounts with them too!
Get Your Guide – Get Your Guide is a huge online marketplace for tours and excursions. They have tons of tour options available in cities all around the world, including everything from cooking classes, walking tours, street art lessons, and more!
SafetyWing – Safety Wing offers convenient and affordable plans tailored to digital nomads and long-term travelers. They have cheap monthly plans, great customer service, and an easy-to-use claims process that makes it perfect for those on the road.
British Virgin Islands Gear and Packing Guide
If you're heading on the road and need some gear suggestions, here are my tips for the best travel backpack and for what to pack!
The Best Backpack for Travelers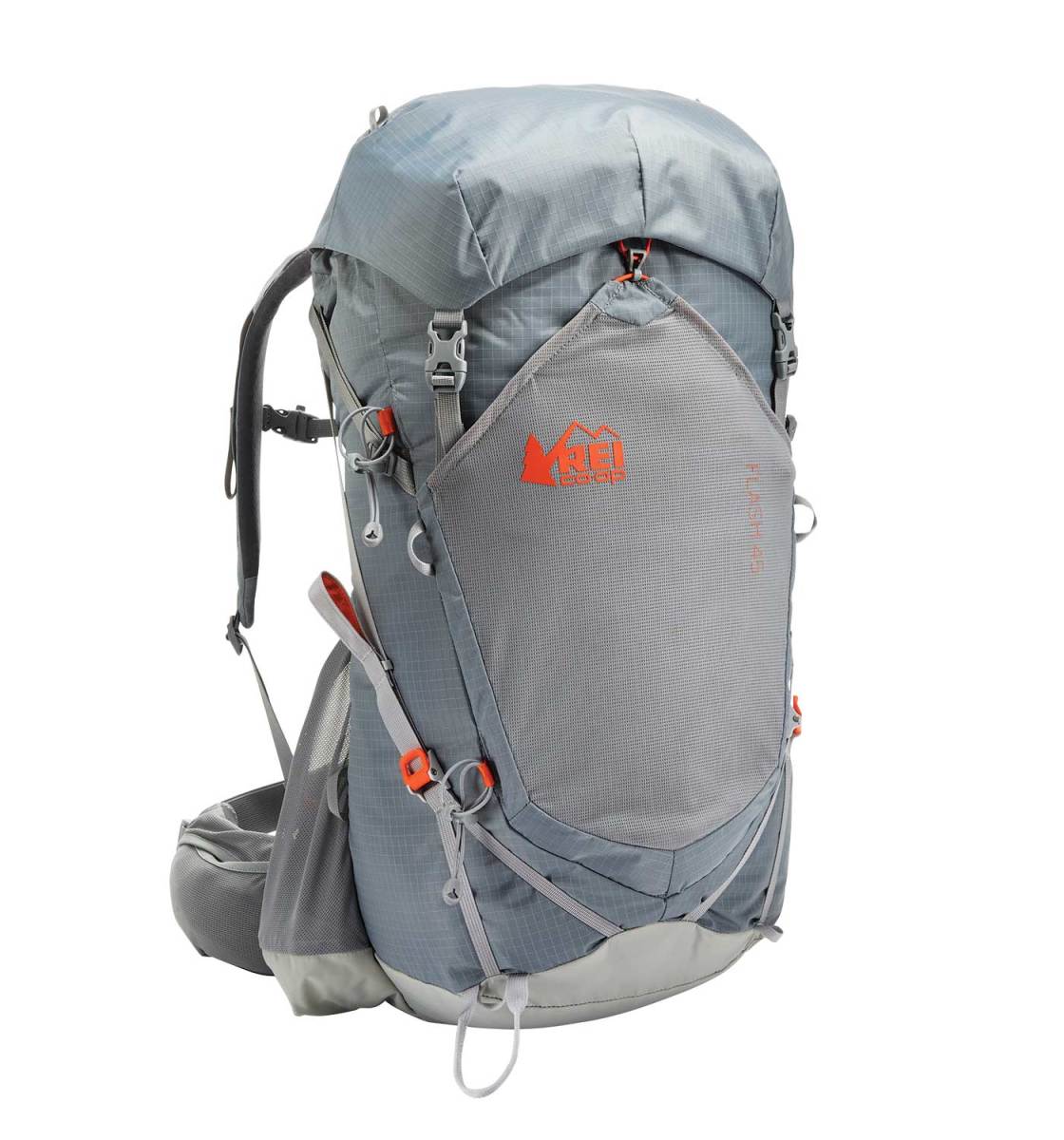 What's the best backpack for traveling long-term? I recommend the
REI Flash 45 Pack
. It's light and comfy, top loading, and fits perfectly in an airplane's overhead bin.
Size:
45-47L
Straps:
Thick and cushy with compression technology that pulls the pack's load up and inwards so it doesn't feel as heavy.
Features:
Removable top lid, pocket at the front, hydration compatible, contoured hip belt
If you want something different, refer to my article on how to choose the best travel backpack for tips on picking a pack and other backpack suggestions.
What to Pack for Your Trip
Clothes
1 pair of jeans (heavy and not easily dried, but I like them; a good alternative is khaki pants)
1 pair of shorts
1 bathing suit
5 T-shirts (Unbound Merino is my preferred company. If you're a member of TNN+, you can get 15% off your purchase)
1 long-sleeved T-shirt
1 pair of flip-flops
1 pair of sneakers
6 pairs of socks (I always end up losing half)
5 pairs of boxer shorts (I'm not a briefs guy!)
1 toothbrush
1 tube of toothpaste
1 razor
1 package of dental floss
1 small bottle of shampoo
1 small bottle of shower gel
1 towel
Deodorant
Small Medical Kit (safety is important!!!)
Miscellaneous
Female Travel Packing List
I'm not a woman, so I don't know what a woman wears, but Kristin Addis, our solo female travel guru, wrote this list as an addition to the basics above:
Clothing
1 swimsuit
1 sarong
1 pair of stretchy jeans (they wash and dry easily)
1 pair of leggings (if it's cold, they can go under your jeans, otherwise with a dress or shirt)
2-3 long-sleeve tops
2-3 T-shirts
3-4 spaghetti tops
1 light cardigan
Toiletries
1 dry shampoo spray & talc powder (keeps long hair grease-free in between washes)
1 hairbrush
Makeup you use
Hair bands & hair clips
Feminine hygiene products (you can opt to buy there too, but I prefer not to count on it, and most people have their preferred products)
For more on packing, check out these posts:
British Virgin Islands Travel Guide: Related Articles
Want more info? Check out all the articles I've written on backpacking/traveling the Caribbean and continue planning your trip: