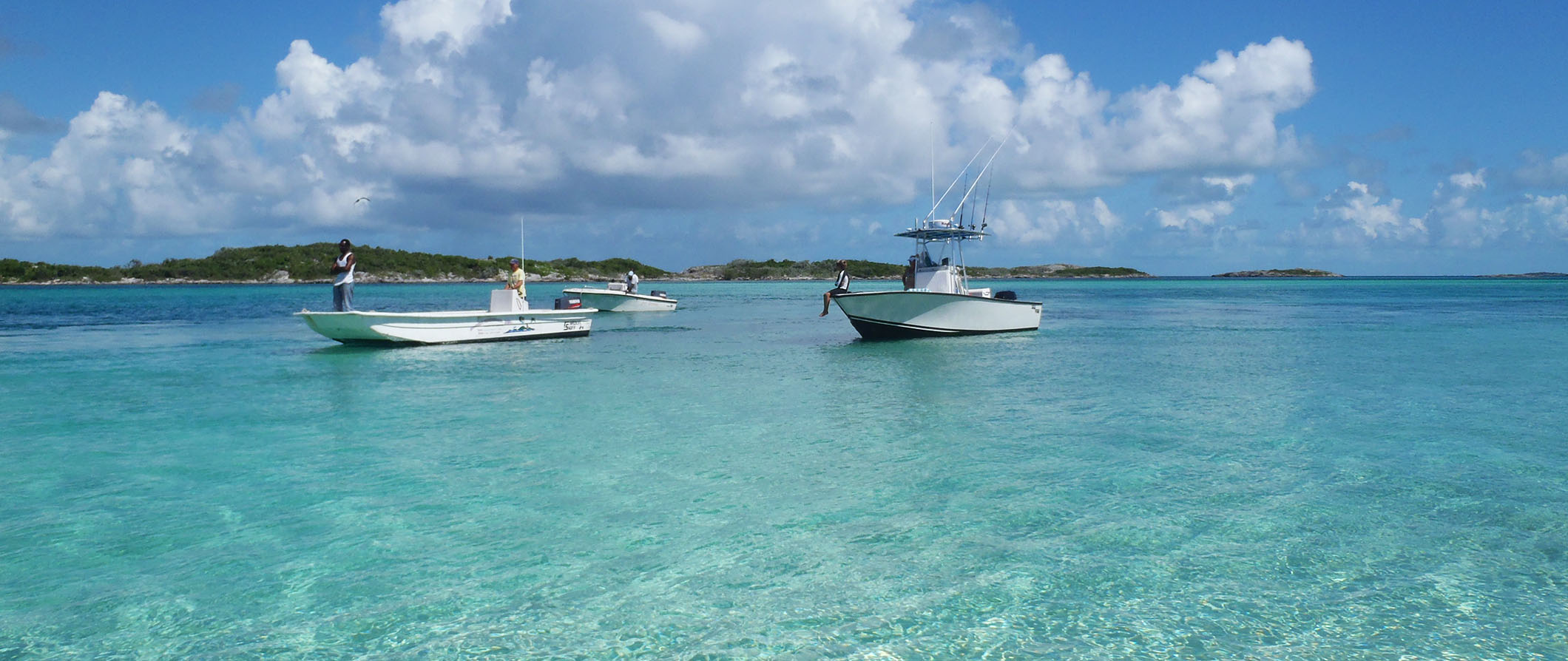 Picture perfect beaches make the Bahamas a popular destination for millions of tourists every year, especially Americans and cruise ship visitors. There are a huge range of historical, cultural, and natural attractions in this country, but like most islands in the Caribbean, the Bahamas are an expensive destination.
Smart planning can help you get more bang for your buck as you indulge in everything the Bahamas has to offer and, while this travel guide can help, be prepared to spend money on your trip here.
The Bahamas has 700 islands, of which 31 are inhabited. In 2019, it got hit by Hurricane Dorian pretty badly. However, only the Abaco Islands and Grand Bahama were hit by the storm so if you're weary about going, don't be. Skip those islands, go visit, and help the local economy. They need you!
This travel guide to the Bahamas will help point the way by giving you tips on what to see, costs, suggested budgets, and ways to save money.

Bahamas
Top 5 Things to See and Do in the Bahamas
1. Go diving
The Tongue of the Ocean is an oceanic trench that runs along Andros Island coast. The wall of the trench leads to an almost 6,000 feet drop to the seabed where divers can get up close and personal with reef sharks as they swarm in to feed.Two-tank drives are about 120 BSD ($120 USD).
2. Indulge at Atlantis
This is one of the most expensive hotels in the world but the water park is fune. The Aquaventure Waterpark has 11 pools, huge water slides, river rapids, and rock climbing. A day-pass to the waterpark is 135 BSD ($135 USD) if you're not a hotel guest.
3. Celebrate Junkaroo
Every Boxing Day and New Year's Day, Bahamians celebrate their national festival, Junkanoo. Brass bands, drums, cow bells, and whistles provide the soundtrack for thousands of people dancing in the streets. There also a mini-festival held in June.
4. Learn about pirates
Pirates of Nassau is a museum dedicated to the history of piracy. You'll walk around replica pirate ships, visit the dungeon, and learn about how pirates set up base here between 1690 and 1720. It's cheesy but kind of fun! Admission is 13.50 BSD ($13.50 USD) for adults and 6.75 BSD ($6.75 USD) for children.
5. Visit Harbor Island
Harbor Island is a pristine island paradise filled with ritzy resorts and white-and-pink sandy beaches. It's even more expensive than other parts of the Bahamas, so if you want an upscale place for a holiday, this is it. Otherwise, stay on nearby Eleuthera Island and hop over on a day trip.
Other Things to See and Do in the Bahamas
1. Kayak the Exuma Cays Land and Sea Park
The Exuma Cays is a chain of over 365 islands in the middle of the Bahamas, and it has been a land and sea park since 1959 — the first marine conservation park of its kind in the world. Most guided trips are multi-day and cost about 300 BSD ($300 USD) per day, or you can set out on your own for about 50 BSD ($50 USD) per day with a rental from Out Island Explorers.
2. See the Garden of the Groves
Located on Grand Bahama Island, this 12-acre eco-tourist attraction is home to alligators, exotic birds, 10,000 different species of plants, four waterfalls, and dozens of lakes. It's a good way to learn about the ecology of the island chain. Admission is 17 BSD ($17 USD).
3. Go to Lucayan National Park
This forty-acre park is home to the world's largest underwater limestone cave system. (Most caves are only accessible to experienced divers (although two caves are open for swimming).) For everyone else, there are various hiking trails that wind throughout the pine forest and along Gold Rock Beach. Definitely visit Ben's Cave and Burial Mound Cave. Admission to the park is 5 BSD ($5 USD).
4. Hang out at Port Lucaya Marketplace
This 12-acre open-air shopping complex in Freeport has more than 60 shops, a dozen restaurants, 90 vendors, two dozen artists, hair braiders, and even live music. You'll find great bargains on hand-crafted goods and one-of-a-kind items. It's touristy, but the locals hang out here too, and there's plenty to keep you busy.
5. Explore Fort Charlotte
Fort Charlotte overlooks the harbor in Nassau and dates back to the 1780s. Constructed by the British, the fort has a large moat, cannons, hidden passageways, and dark dungeons to explore. It was never actually used for defense as it was overbudget and poorly designed, and so the fort was nicknamed "Dunmore's Folly" and then abandoned entirely. It's free to visit.
6. Swim with the pigs
The Bahamas is the official home of the swimming pigs — the 20-something group of world-famous pigs and piglets living on Pig Beach. Nobody knows how they got there as Big Major Cay is uninhabited and the pigs are not native to the island. You can only get there by boat, and tours aren't cheap. They start around 219 BSD ($219 USD) from Nassau or George Town for a full day trip, but you'll get lots of extras like snorkeling gear, lunch, and an open bar. A half-day tour with Four C's Adventures starts from about 130 BMD ($130 USD) for three hours. If you're traveling with friends you can also charter a boat, but it'll be significantly more expensive.
7. Tour the John Watling's Distillery
This distillery in downtown Nassau makes delicious homemade rum, which you can sample plenty of as you tour the facilities. They also make a tasty vodka filtered with pink sand from Eleuthera. Tours are free.
8. Relax on a beach
If you just want to plop down on a sandy beach and relax with a tropical cocktail, you'll have plenty of options to choose from. Cable Beach and Jaw's Beach are both located near Nassau. Gold Rock Beach on Grand Bahama Island is worth the trip for crystal clear waters, white sandy beach, and pure relaxation. The shallow waters with perfect visibility here make for some prime snorkeling opportunities.
For information about other Caribbean destinations, check out these guides:
Bahamas Travel Costs
Note: 1 BSD = 1 USD. This is a set exchange rate.
Hostel prices – Lodging in the Bahamas is expensive. There are very few hostels. Mostly, you'll just find reasonably priced guest houses and budget hotels. A bed will cost about 30 BSD ($30 USD) per night for a room with four-six beds, but can be as high a 40 BSD ($40 USD) per night.
A small double room with an ensuite bathroom costs about 80 BSD ($80 USD) per night for one person or the same price for two adults.
Budget hotel prices – Nightly rates for a budget two or three-star hotel room with a private ensuite bathroom start at about 120 BSD ($120 USD).
There are a handful of Airbnb properties in the Bahamas, with shared accommodation (like a couch in a shared space) starting at 40 BSD ($40 USD) per night. For a private room expect to pay from 100 BSD ($100 USD) per night, while a full apartment averages about 178 BSD ($178 USD) per night.
Average cost of food – One of the best ways to eat cheap in the country is to do a fish fry. Starting from 12 BSD ($12 USD), restaurants will serve you a big plate filled with delicious seafood (like conch fritters), potato salad, Bahamian macaroni and cheese, and the Caribbean staple: peas and rice. You can grab a breakfast of grits from a food cart for less than 3 BMD ($3 USD), while a plate of fish tacos or chicken wings from a food truck is about 10 BMD ($10 USD).
Bakeries and cafes serve up filling fast food like Jamaican-style patties starting from 3 BSD ($3 USD) each. For meals like clam chowder or jerk chicken at a casual restaurant, you'll pay about 8-15 BSD ($8-15 USD). Meals at a western restaurant will start from 15 BSD ($15 USD) for a burger with fries, while a meal at McDonald's is about 8 BSD ($8 USD).
For fine dining, you'll spend about 30-40 BSD ($30-40 USD) for an entrée like lamb shank or pork loin from a resort or high-end restaurant. A beer to go with it will cost about 4 BSD ($4 USD).
You can expect to pay 60 BSD ($60 USD) per week for groceries that will include pasta, vegetables, chicken, and other essential foods.
Backpacking the Bahamas Suggested Budgets
Traveling around the Bahamas isn't cheap. If you're backpacking the Bahamas, my suggested budget is around 80 AWG ($80 USD) per day. This budget will cover a hostel dorm, some daily buses, fast food and cooking some of your meals, lots of free attractions, and some activities like visiting the pirate museum.
A mid-range budget of about 200 AWG ($200 USD) will cover staying in a private Airbnb room or a budget hotel, eating at inexpensive restaurants, an occasional ferry, and some activities like a sailing trip.
For a luxury budget of about 430 AWG ($430 USD) per day, you will stay in a nice hotel or resort, take some flights between islands, eat out for all your meals, enjoy some drinks, and do lots of activities like diving. If you spread out your activity budget you can also swim with the pigs!
You can use the chart below to get some idea of how much you need to budget daily, depending on your travel style. Keep in mind these are daily averages – some days you'll spend more, some days you'll spend less (you might spend less every day). We just want to give you a general idea of how to make your budget. Prices are in USD.
Accommodation
Food
Transportation
Attractions
Average Daily Cost
Backpacker
$30
$20
$10
$20
$80
Mid-Range
$100
$30
$20
$50
$200
Luxury
$175
$70
$50
$135
$430
Bahamas Travel Guide: Money Saving Tips
The Bahamas is expensive, and mostly catered to vacationers who want to spend some (or a LOT) of money. With a little creativity, you can trim your budget. here are some ways to save money in the Bahamas:
Couchsurf – Use Couchsurfing to stay with locals who have extra beds and couches, get free accommodation, and find yourself a local tour guide (and new friend). The community here is really small, with only about 50 active hosts, so be sure to inquire far in advance.
Nightclub passes – Many hotels and even taxi drivers will sell you a discounted pass to get into the clubs around town. This is a particularly good value if you are visiting on a weekend when cover charges may be 50 BSD ($50 USD) at a swanky spot.
Drink rum – Alcohol is expensive in the Bahamas — a case of imported beer can cost around 50 BSD! The exception to this rule is rum or a local beer (Kalik or Sands).
Get free stuff – Many hotels offer free use of snorkeling equipment, included breakfasts, and organized excursions that can reduce costs.
Drink the tap water – Tap water is safe here! There's no need to purchase bottled water.
Look for discounts – The Bahamas tourism website (nassauparadiseisland.com/deals) often lists great one-off deals, like discounted hotel rooms or book-a-third-night-free deals.
Where To Stay in the Bahamas
There are very few hostels in the Bahamas, but there are fairly priced options for budget hotels and guest houses. My suggested places to stay in the Bahamas (all located in Nassau) are the following:
How to Get Around the Bahamas
Fly– You can fly between islands quickly and conveniently, especially to the more remote areas. Bahamasair, SkyBahamas, Pineapple Air, and Western Air all operate within the islands (as well as a few others).
A flight from Nassau to Eleuthera takes 20 minutes and will cost about 104 BSD ($104 USD), while Nassau to George Town (Exuma) is a 40-minute flight for 132 BSD ($132 USD). The longest route is Nassau to Inagua, which is about 165 BSD ($165 USD) for 90 minutes.
Ferry – The ferry service in the Bahamas is run by Bahamas Ferries, with frequent high-speed services between Nassau and Eleuthera, and less frequent services between Nassau and Andros, Long Island, and Grand Exuma. Some of these routes take a long time — Nassau to Long Island is 19 hours, and only runs once a week! Ferry fares range between 62-75 BSD ($62-75 USD).
Small boat services – There are mail boats (mailboatbahamas.com) that sail to the lesser inhabited islands, departing from Nassau to places like the Out Islands and Grand Bahamas. and you can hitch a ride overnight for between 30-45 BSD ($30-45 USD), but you won't find any comfortable services here.
There are also often water taxis navigating back and forth between Nassau and Paradise Island each day, as well as taxis that run sorter routes like between Mangrove Cay and South Andros. Fares depend entirely on the company but can be up to 20 BSD ($20 USD) for a short run.
Bus – In Nassau, you can take private minibusses (also known as jitneys) everywhere, with fares between 1.25-2.50 BSD ($1.25-2.50 US). It's a pretty casual service, and there's no real timetable or set route, so you'll have to ask the driver about your destination. You'll pay with exact change as you get off the bus. Freeport also has jitneys between Port Lucaya and Freeport, but these services often do not run at night.
Taxis – Taxis in the Bahamas are safe and reliable, and readily available everywhere in Nassau and Freeport (and less so in smaller towns). Their base rate is 4.50 BSD ($4.50 USD), and then 2.02 BSD ($2.02 USD) per additional kilometer. A ten-kilometer trip will cost you about 25 BSD ($25 BSD). In some places, you can use the Bahamas Ride app to request a taxi.
Photo credits: 6