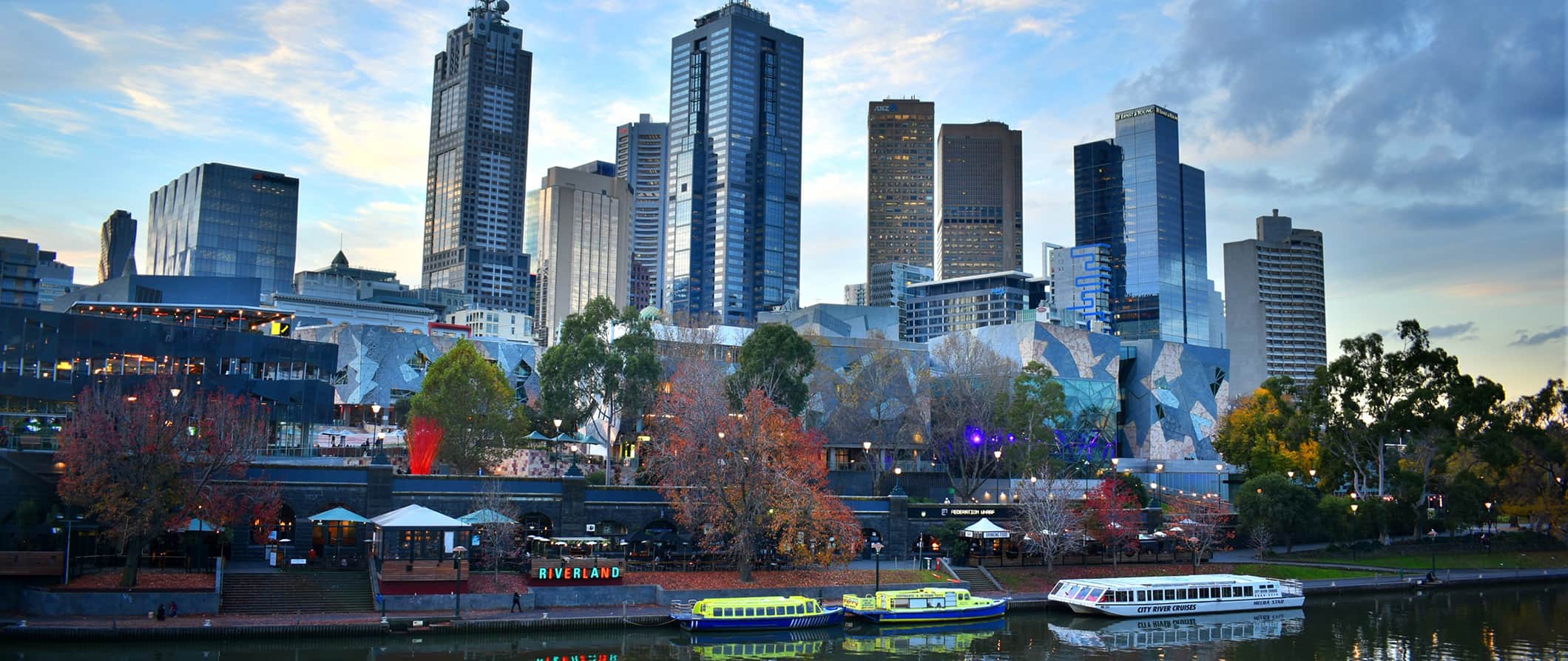 While Sydney may have the more popular tourist attractions, Melbourne is the backpacker capital of the countr. It's my favorite city in Australia.
The city has a European feel to it and is popular with backpackers and young travelers looking to enjoy its laid-back vibe.
With plenty of culture, activities, art exhibitions, and live music, you could easily spend over a week here and not regret it. Heck, you might end up like so many other travelers and never leave! You definitely don't want to rush your visit here. There's a lot to see and do, and plenty of amazing places to eat at.
This travel guide to Melbourne will help you plan your trip, save money, and make the most of your time here.
Top 5 Things to See and Do in Melbourne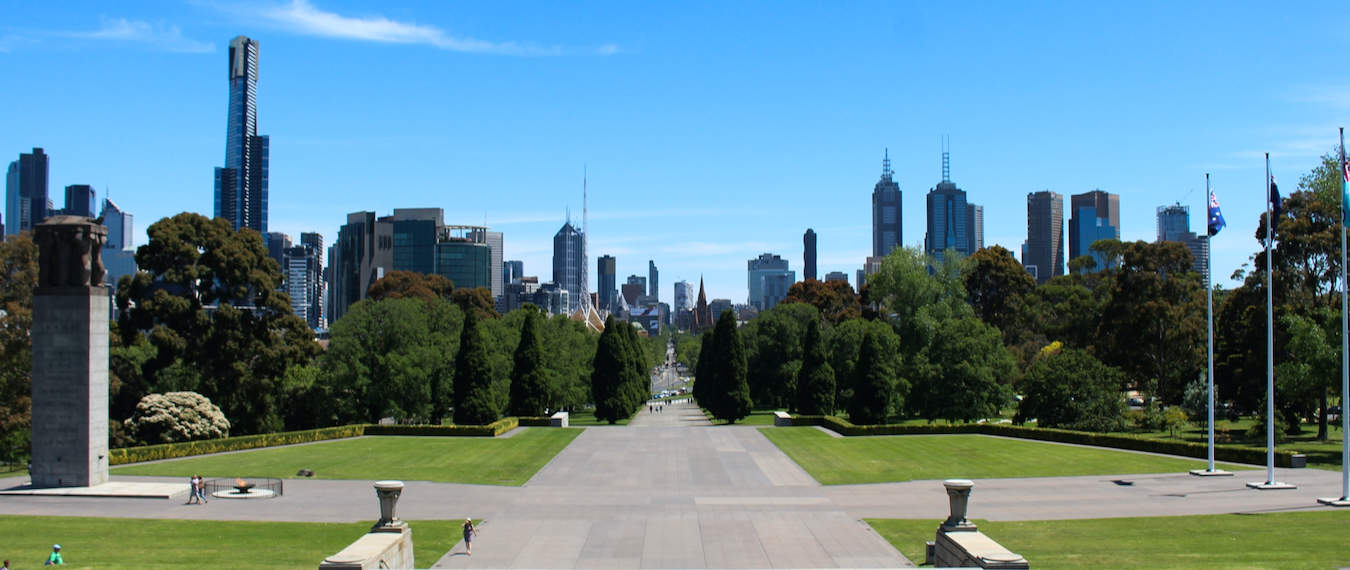 1. Admire the 12 Apostles
One of the most iconic sights in the country, the 12 Apostles are a series of limestone rocks just off the Great Ocean Road along the coast of Australia (the route is an Australian National Heritage-listed section of highway with stunning coastal views). You'll likely want to make this a multi-day visit as the Apostles are 275 kilometers outside the city and are best seen on a drive along the coast. However, if you're pressed for time you can take a full-day tour along the Great Ocean Road for just 135 AUD.
2. See the Fitzroy Gardens
Fitzroy Gardens is one of Melbourne's most historic and beautiful gardens. Created in 1848 (the land here was originally a swamp), this 26-hectare (64-acre) Victorian-era garden is meant to look like the English gardens the early settlers left behind. It's a lovely place to stroll around and relax with a book, with plenty of tree-lined paths and areas to sit and relax with a book. If you visit on a Saturday, you can join a free guided walking tour at 10am starting from the visitor center.
3. Visit the Royal Botanic Gardens
The Royal Botanic Gardens spans over 34 hectares (86 acres) and features thousands of flowers, shrubs, and trees from across the country and around the world (there are over 50,000 plants here). Hanging out here and wandering around is one of my favorite activities in Melbourne. There is a cafe called The Terrace where you can grab a coffee while you stroll the gardens. There are free guided walks too. Admission is free.
4. Watch the sunset from the beach
Head to St. Kilda to watch the sunset. It's a beautiful, wide beach, but the water is a little too cold for me. However, it faces due west, so you get some stellar sunsets before you head out for a night on the town. If you're around the pier and get lucky, you may even spot a penguin (there's a small colony of them here). Just remember not to feed to touch them!
5. Explore Queen Victoria Market
This outdoor market is a mix of food sellers and knick-knack vendors — think flea market meets food market. During the week, the food hall is the main draw, but the weekend offerings are bigger, as sellers fill up the outdoor vending space. Opened in 1878, it's a heritage landmark that sees over 10 million people each year. When you're in the food hall, be sure to get some free wine samples from Swords Wines.
Other Things to See and Do in Melbourne
1. Enjoy the cafés
The café culture in this city is part of its soul. Everyone here loves to have coffee or tea and a snack while doing some work or chatting in some arty café. Don't miss doing this either. You can take the café tour with Café Culture Walk or Melbourne Coffee Lovers Walking Tour to learn more about why Melbournians love their cafés so much and then spend an afternoon with a good book at your new favorite spot.
2. Indulge in a wine tour
Wine tours are super popular in this region. The Mornington Peninsula in the outer suburbs of Melbourne is a world-famous wine-producing region. Located 45 minutes from the city, it's home to over 50 wineries. There are a lot of day trips available to the Yarra Valley too (which is where most tours take you). If you don't have your own car or don't feel like spending the night in the area, full-day wine tours from Melbourne start around 150 AUD per person.
3. Party in St. Kilda
Melbourne's famous nightlife area is home to inexpensive restaurants, bars, and clubs — it's the place to see and be seen. If you want to find Melbourne's wild side, this is where it will be. Base Melbourne is one of my favorite places to go party if you want to hang out with other travelers — and a few locals! Their downstairs bar is popular and has cheap drinks.
4. Moonlight Cinema in the Park
During the summer, there are nightly movies (most of them are major Hollywood features) in the Royal Botanic Gardens. You can bring your own food and drinks (including alcohol) and have a cozy picnic while watching some great movies. Think of it like going to the drive-in but without the car. Just make sure to check the weather in advance and to bring a blanket to sit on as well as a sweater (it can get a little chilly sometimes). Tickets start at 19 AUD but you may be able to find a deal on Groupon to save a few dollars.
5. Flinders Street Station
Opened in 1854, Flinders Street Station is a major landmark and popular meeting place in central Melbourne. The station features Victorian architecture and large clock faces. It was the busiest railway station in the world in the 1920s and is said to currently be the busiest suburban railway station in the Southern Hemisphere.
6. Hang out in Federation Square
Right along the route of the free City Circle train and across the street from Flinders Street Station lies Federation Square. Opened in 1968, this open square spans around 3 hectares (8 acres) and serves up stellar people-watching. I like to have lunch here and just watch the city go by. Below the square on the river are also a number of restaurants and outdoor bars. In the summer, there are often all kinds of different events here as well.
7. Visit the National Gallery of Victoria
Located near Federation Square, the National Gallery of Australia is the largest, oldest, and most-visited art museum in the country (over 3 million people visit each year). It's home to over 75,000 works including modern and contemporary art, sculptures, paintings, and works from indigenous artists. You can see pretty much everything in a couple of hours. It's one of the best activities in the city. Admission is free though temporary exhibits may have an admission charge.
8. See the State Library of Victoria
The State Library of Victoria is a historic institution that sees 8 million visitors a year. Originally built in 1856, the library has grown into an event space that's a source of pride for city residents. Come here before it opens and you'll see a queue of people ready to pounce on the open desks. The famous central rotunda with its octagonal shape, original dark wood furniture, and book-lined walls is definitely something not to miss. There are a number of free events and tours of the library to teach you more about its history and striking architecture.
9. Wander the Como House and Gardens
Over 160 years old, this regal estate blends a mix of classic Italianate architecture and Australian regency. It's considered the best of the historic houses in the city and offers a rare glimpse at the luxurious and opulent life of high society in 19th century Australia. Guided tours are available for 15 AUD if you want to learn more about this beautiful mansion and its history. Admission to the gardens is free.
10. Visit the Immigration Museum
Founded in 1998, The Immigration Museum is located in the Old Customs House and features exhibitions about Australia's immigration history. Europeans started flocking to the country in 1788, bringing with them their own cultures that eventually swept the island and displaced the Aboriginal peoples who called the island home for over 50,000 years. Admission is 15 AUD.
11. See the Melbourne Museum
The Melbourne Museum showcases Australian social history, indigenous cultures, science, and the environment. The highlight of the museum, for me, was the extensive Bunjilaka Aboriginal Culture Center, which highlights the culture, art, and history of the Aboriginal peoples. They also have a children's section that's great for anyone traveling with kids. Admission is 15 AUD.
12. Plan a day trip to Phillip Island
Located a few hours from the city, Phillip Island is a weekend hot spot for locals looking to enjoy some beach time. The island is renowned for the nightly penguin parade (when thousands of penguins return from the sea to nest), its koala sanctuary, and the huge seal colony that lives offshore. The island can be visited as a day trip, but due to infrequent buses, I would recommend spending at least a night here.
13. Enjoy the festivals
Melbourne is a major festival city, with many events throughout the year: Comedy Festival, Aussie Rules football match, Spring Racing Carnival in November, the Melbourne Cup (part of a weeklong racing festival), and many more. Stop by the local tourism office (or ask your hotel/hostel staff) to see what's going on during your visit!
14. Hang out at the markets
There are countless markets spread across Melbourne, from food truck markets to farmer's markets, and from beach markets to flea markets. They're fun places to hang out for a couple of hours, enjoying the local life and people-watching.
15. Take a street art tour
I love the tours run by graffiti artists from Blender Studios. It's pricey at 75 AUD for a 2.5 to 3-hour tour, but the price helps support local artists and includes drinks. The tour takes you through the streets and alleyways of the Melbourne CBD or Fitzroy. You'll learn about the art scene in the city and develop a deeper appreciation for why Melbourne attracts so many artists.
For more information on other cities in Australia, check out these guides:
Melbourne Travel Costs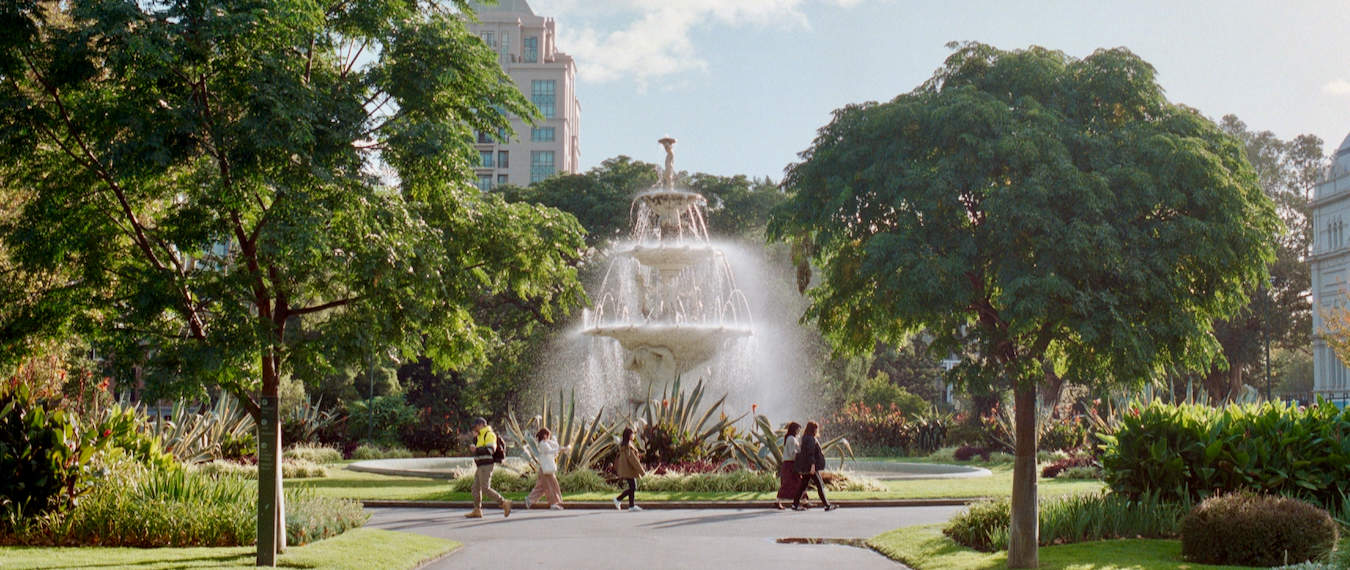 Hostel prices – A bed in a dorm room with 6-10 beds costs 25-48 AUD. Private rooms start at 70 AUD though most are closer to 105 AUD per night. Free Wi-Fi is standard and most include free breakfast as well.
For those traveling with a tent, there are a few holiday parks outside the city with basic unpowered tent plots costing 20-60 AUD per night. For more rustic camping, there are a few free parks outside the city if you want to stay further afield (they aren't close to the city but they are free).
Budget hotel prices – Budget hotels start at 90 AUD per night for a double room. Expect the standard amenities like Wi-Fi, TV, and AC. Prices are higher in the downtown core.
Airbnb is also available around the city with private rooms starting at 30 AUD per night, though they average closer to 120 AUD. For entire homes and apartments, expect to pay at least 85 AUD (though prices are usually double that if not booked early).
Food – Food in Australia is diverse, with each region having its own specialities. You'll be able to find all types of food in this city. It's got one of the best food scenes in all of Australia!
You can easily find pizza parlors, noodle bars, and cafes where you can eat for 15-20 AUD. Melbourne is probably the best place to eat cheaply in Australia, especially if you like Asian food. The sushi and Chinese food is out of this world. However, expect to pay at least 20-25 AUD for most sit-down restaurants (without a drink).
There are many cool districts only a train or tram ride from town. Footscray (only 3 train stops away from Southern Cross) is on the water (perfect for walks/picnics) and the latest place to be for food (especially Vietnamese) and entertainment, as well as a market to get cheap food supplies.
Or take a tram up Sydney Road Brunswick and to Coburg for Middle Eastern food. Head to Grazeland in Spotswood for a night out eating & drinking with entertainment with many craft breweries for a great atmosphere and good beers. Fitzroy's Brunswick St hosts a major strip of restaurants, bars, and pubs.
Grab and go places cost around 10 AUD for sandwiches while fast food (think McDonald's) costs around 12 AUD for a combo meal. Beer costs around 10 AUD (6 AUD during happy hour), a glass of wine is 10-15 AUD, a cocktail is 18-20 AUD, and a latte or cappuccino costs 5 AUD.
A week's worth of food is 60-80 AUD for basic groceries like pasta, rice, produce, and some fish or meat.
Backpacking Melbourne Suggested Budgets
On a backpacker budget, you can visit Melbourne for 70 AUD per day. On this budget, you'll be staying in hostel dorms, cooking all of your meals, limiting your drinking, using public transportation to get around, and sticking to mostly free activities like free walking tours. If you plan on drinking, add another 10-20 AUD to your daily budget.
On a mid-range budget of 205 AUD per day, you can stay in a private hostel room or Airbnb, eat out for most meals, enjoy a few drinks, take the occasional taxi, and do some paid activities like going to the Moonlight Cinema or the museums.
On a "luxury" budget of 430 AUD per day or more, you can stay in a hotel, eat out for every meal, take a day tour into the countryside to do some wine tasting, rent a vehicle to get around, go out drinking, and do as many other tours and activities as you want! This is just the ground floor for luxury though. The sky is the limit!
Accommodation
Food
Transportation
Attractions
Average Daily Cost
Backpacker
30
15
10
15
70
Mid-Range
110
50
20
25
205
Melbourne Travel Guide: Money-Saving Tips
Melbourne can eat up your budget fast as restaurants, accommodation, and drinks are expensive. But there are plenty of ways to save money here! Here are some tips to help you save when you visit:
Drink goon (box wine) – Goon is an infamous staple on the Australian backpacker trail. This cheap box of wine is the best way to drink, get a buzz, and save a lot of money at the same time.
Cook often – Eating out in Melbourne is not cheap. The best way to reduce your food cost is to cook as many meals as possible at your hostel. Book a hostel with a kitchen to save money.
Book tours as a package – Australia has a lot of fun activities and exciting tours that will eat into any budget. If you plan on doing any tours while you're here, booking activities together through a hostel or tour agency can get you a discount and save you tons of money.
Work for your room – If you're on a budget and looking to save some cash, many hostels offer travelers the opportunity to work for their accommodation. In exchange for a few hours a day of cleaning, you get a free bed to sleep in. Commitments vary but most hostels ask that you stay for at least a week.
Get cheap tickets – Check out Half Tix to get cheap deals on live shows and theatre.
Stay with a local – Accommodation in Melbourne is pricey. If you plan ahead, you can find a fun Couchsurfing host for your visit. This way, you not only have a free place to stay but you'll have a local host that can share their insider tips and advice!
Use the free City Circle tram – This free hop-on/hop-off tram has stops near most of the city's biggest tourist attractions. Pick up a free map at a tourist info center, and get on your way!
Take a free walking tour – I'm Free Walking Tours offers a handful of free walking tours to help you get oriented to Melbourne, and learn all about its sights and history!
Fill up your water bottle – The tap water is clean and safe to drink in Melbourne. Saving a few bucks for each bottle of water will reduce your daily spending (and help the environment). LifeStraw makes reusable bottles with built-in filters so you can ensure your water is always clean and safe.
Where to Stay in Melbourne
There's a lot of great budget accommodation in Melbourne. Here are some of my suggested places to stay:
For more hostel suggestions, be sure to check out my list of favorite hostels in Melbourne.
How to Get Around Melbourne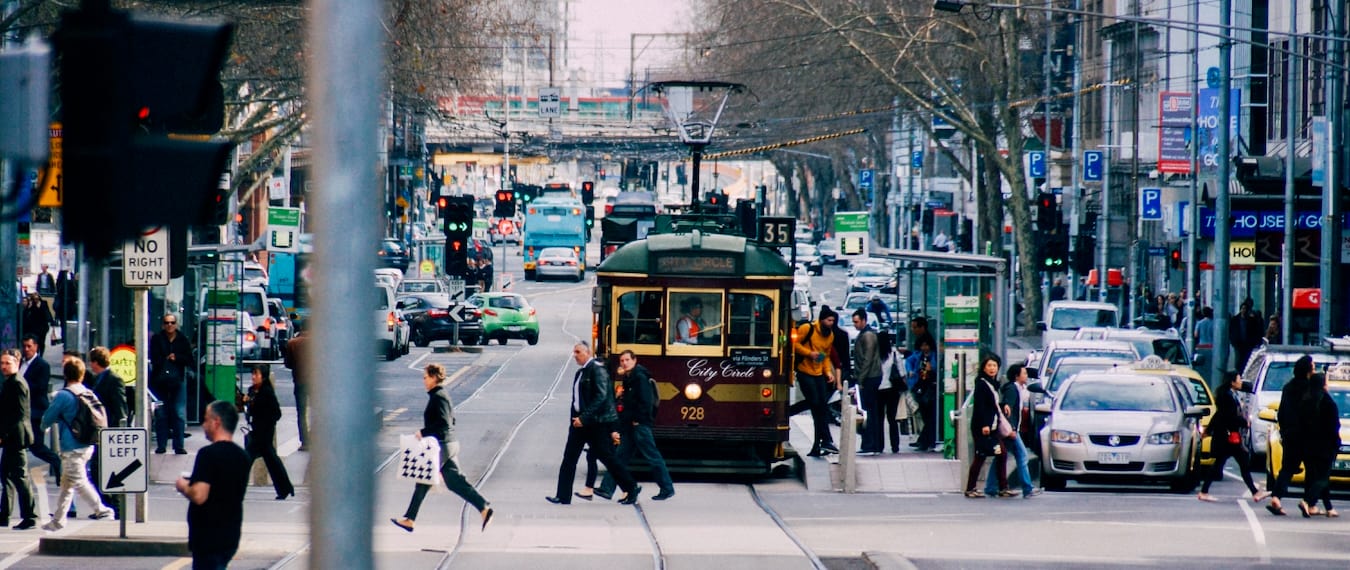 Public transportation – Melbourne's bus system is safe and reliable and travels between all major hub (shopping centres, attractions, etc.). The fare is determined by how many zones you'll be travelling in, starting at 3 AUD. A day-pass is 10 AUD. You need a myki card (or the mobile app) to get around.
The bus to and from the airport with Skybus costs 19.75 AUD one-way or 32 AUD return.
Melbourne has a Free Tram Zone in the CBD (Central Business District), stretching from Queen Victoria Market to Docklands, Flinders Street Station, Federation Square, and Spring Street. The City Circle Tram is also free and stops at almost all of the city's historic sites. You don't need a myki if you're using the free system.
Bike rentals – Biking is a great way to explore Melbourne as there are over 135 kilometers (84 miles) of bicycle trails here. You can rent a bike for 25 AUD per day.
Taxis – Taxis are expensive here, starting at 5 AUD per ride and going up almost 2 AUD per kilometer. Skip them if you can!
Ridesharing – Uber is available here.
Car rental – You can find a small car to rent starting from about 60 AUD per day. You don't need a car to explore the city though so I'd only rent one if you're heading out for some day trips. For the best deals, use Discover Cars
When to Go to Melbourne
Melbourne is a great spot year-round and there's always so much to do. I prefer visiting March-May or September-October. These are the shoulder seasons and temperatures are much more comfortable during this time (with the highest being about 24°C/75°F). It's also less touristy.
The summer months from December to February are the busiest in Melbourne, as it's Australia's summer and many tourists flock here to escape the cold. The temperatures during this time are usually in the high 20s°C (high 70s°F), but they've been known to climb a lot higher.
Winter in Melbourne (June-August) can be quite cold and dreary, especially in comparison to Sydney and Brisbane. But you'll certainly get the best travel deals and hotel rates during these months, so it might be worth your time anyway — especially if you're most interested in the cafe and foodie scene.
How to Stay Safe in Melbourne
Melbourne is an incredibly safe place to backpack and travel — even if you're traveling solo and even as a solo female traveler. People are quite friendly and helpful and you're unlikely to get into trouble.
As Melbourne is a big city, be on alert for pickpockets and keep your valuables secure at all times (as in any other big city), especially while around tourist landmarks or when taking crowded public transportation.
If you're visiting Melbourne during the summer months, be prepared for high temperatures. Wear sunscreen, cover yourself, and drink plenty of water. Most incidents tend to occur because visitors are not used to the country's unique climate.
If you're venturing out of the city, be mindful of wildlife, especially snakes and spiders. If you're bitten, seek immediate care.
Solo female travelers generally feel safe here. However, the standard precautions apply (never leave your drink unattended at the bar, never walk home alone at night intoxicated, etc.). For more information, check out one of the many solo female travel blogs on the web that can help more!
If you're worried about travel scams, you can read about common travel scams to avoid here. There aren't many in Australia though.
If you experience an emergency, dial 000 for assistance.
Always trust your gut instinct. Make copies of your personal documents, including your passport and ID. Forward your itinerary along to loved ones so they'll know where you are.
The most important piece of safety advice I can offer is to purchase good travel insurance. Travel insurance will protect you against illness, injury, theft, and cancellations. It's comprehensive protection in case anything goes wrong. I never go on a trip without it as I've had to use it many times in the past. You can use the widget below to find the policy right for you:
Melbourne Travel Guide: The Best Booking Resources
These are my favorite companies to use when I travel. They consistently have the best deals, offer world-class customer service and great value, and overall, are better than their competitors. They are the companies I use the most and are always the starting point in my search for travel deals.
Skyscanner – Skyscanner is my favorite flight search engine. They search small websites and budget airlines that larger search sites tend to miss. They are hands down the number one place to start.
Hostelworld – This is the best hostel accommodation site out there with the largest inventory, best search interface, and widest availability.
Booking.com – The best all around booking site that constantly provides the cheapest and lowest rates. They have the widest selection of budget accommodation. In all my tests, they've always had the cheapest rates out of all the booking websites.
Get Your Guide – Get Your Guide is a huge online marketplace for tours and excursions. They have tons of tour options available in cities all around the world, including everything from cooking classes, walking tours, street art lessons, and more!
Rome2Rio – This website allows you to see how to get from point A to point B the best and cheapest way possible. Just enter your departure and arrival destinations and it will give you all the bus, train, plane, or boat routes that can get you there as well as how much they cost. It's one of the best transportation websites out there!
SafetyWing – Safety Wing offers convenient and affordable plans tailored to digital nomads and long-term travelers. They have cheap monthly plans, great customer service, and an easy-to-use claims process that makes it perfect for those on the road.
LifeStraw – My go-to company for reusable water bottles with built-in filters so you can ensure your drinking water is always clean and safe.
Unbound Merino – They make lightweight, durable, easy-to-clean travel clothing.
Top Travel Credit Cards – Points are the best way to cut down travel expenses. Here's my favorite point earning credit cards so you can get free travel!
Australia Travel Guide: Related Articles
Want more info? Check out all the articles I've written on Australia travel and continue planning your trip: