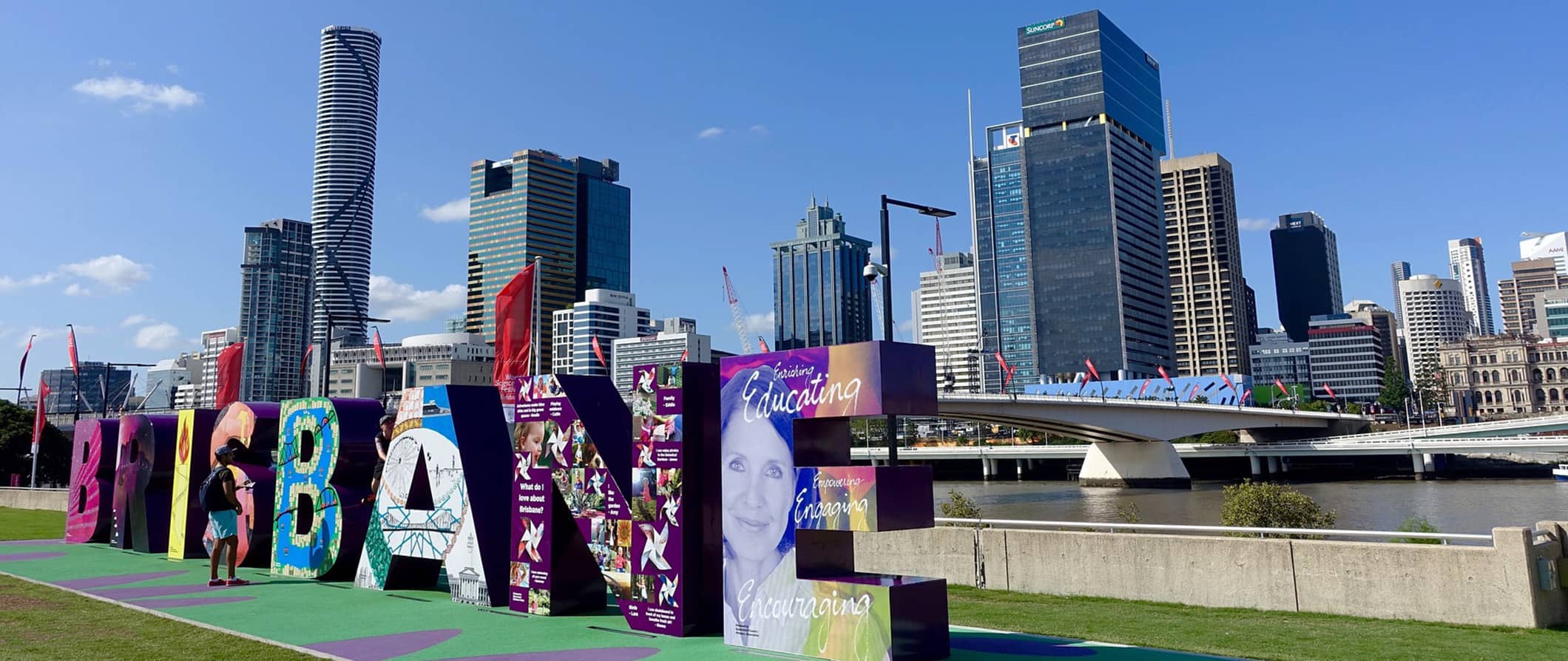 Brisbane is the state capital of Queensland and is the third largest city in Australia. Founded in 1825, Brisbane is something of a "business city" so there isn't as much "to do" here compared to cities like Sydney or Melbourne. It's the kind of place where people work on weekdays and then they leave to go to the coast on weekends.
Most travelers visit Brisbane on their way to the Gold Coast or as they head up towards Cairns.
While it's not my all-time favorite place in Australia, Brisbane has plenty to see and do to keep you busy for a couple of days. There's a high quality of life (don't miss South Bank, which has some nice restaurants and pubs), lots of parks, friendly folks, and a hip resturant scene.
This Brisbane travel guide can help you plan your trip, save money, and make the most of your time there.
Top 5 Things to See and Do in Brisbane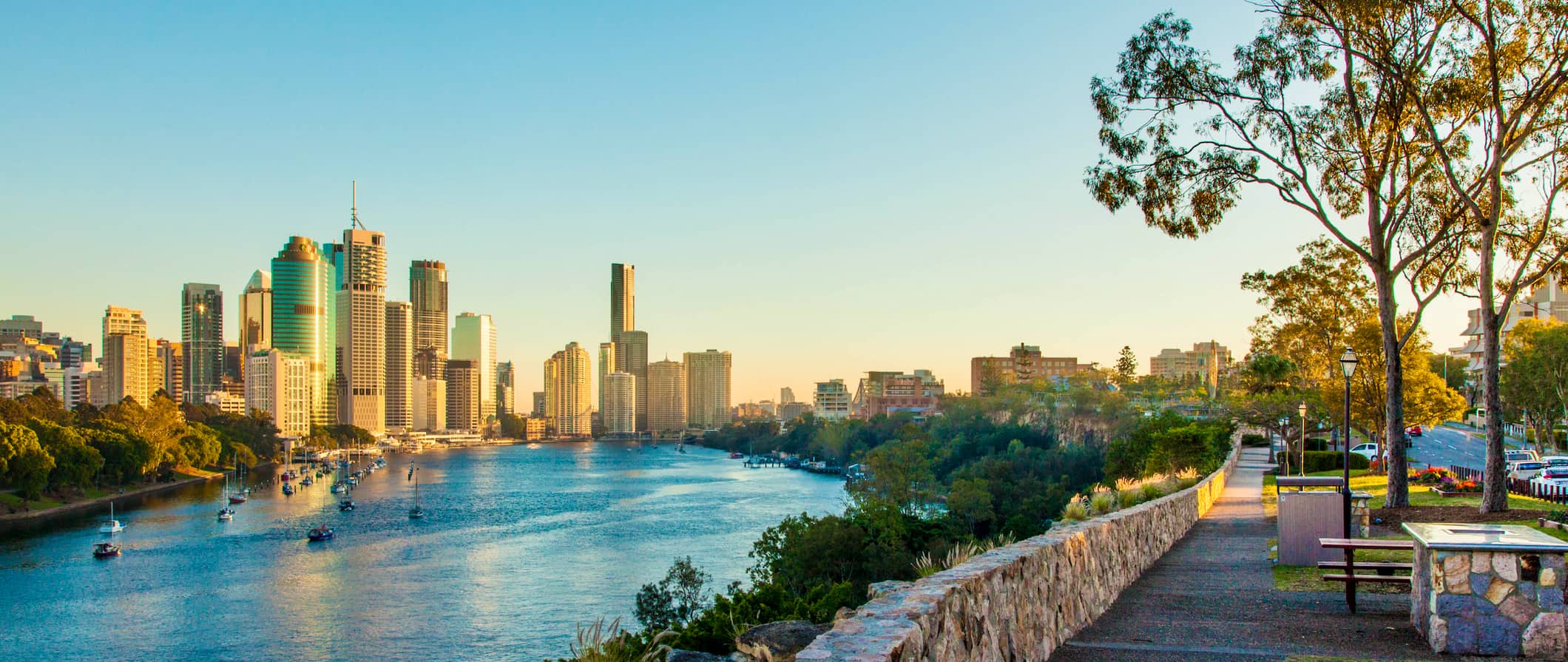 1. Visit the Koala Sanctuary
The world's largest koala sanctuary, Lone Pine spans over 18 hectares (44 acres) and has over 100 koalas as well as 70 other animals. You can also feed the rainbow lorikeets and kangaroos, hold local snakes, and see some of the country's beautiful fauna, such as wombats, echidnas, Tasmanian devils, and dingoes. It's an educational place to visit (did you know koalas sleep for up to 20 hours a day?) and a fun place to bring kids. Admission is 49 AUD.
2. Enjoy South Bank Parklands
Featuring a stunning inner-city beach, miles of tree-lined walks, fabulous shopping, and plenty of restaurants, South Bank is the one place you do have to see in Brisbane. It was transformed for Expo 88 and is now one of the major highlights of the city. I love walking the river promenade, seeing a movie, or getting something to eat as I people watch. You often see musicians and outdoor dance classes here and, in the summer, there's usually a lot of events and festivals here too.
3. Ride the Wheel of Brisbane
If you want a view of the city, hop on this 60-meter Ferris Wheel and go for a spin! The ride takes place in an enclosed, climate-controlled gondola and lasts around 15 minutes. While touristy, it's a nice way to get a glimpse of the city. Tickets are 19.95 AUD.
4. Wander the Botanic Gardens
Spanning 130 acres, the Brisbane Botanic Gardens were established in 1970 and are in a fabulous spot beside the river. Spend a few hours strolling here away from the madness of the city center. There's a Japanese garden, rainforest house, bamboo grove, and more. It's not as nice as the garden in Melbourne but I like coming here to relax on a nice afternoon. Admission is free.
5. Admire the churches and cathedrals
If churches and intricate architecture are your things, be sure to check out the handful in the area: the Gothic Revival St Stephen's Cathedral, St Stephen's Chapel (adjacent to the cathedral), St John's Cathedral (also Gothic Revival), and the red-brick Albert St Uniting Church. They may not be as old or impressive as some of Europe's churches, but they are still worth visiting!
Other Things to See and Do in Brisbane
1. Enjoy the view from Mt Coot-tha
Mt Coot-tha, which is located nearby on the outskirts of the city, offers beautiful panoramic views of the city (and on a nice day, Moreton Bay). A favorite for locals and visitors alike, you can enjoy a meal or coffee and look out over the city's surroundings. The mountain is just under 300 meters (985 feet) above sea level and there are dozens of easy and moderate trails to enjoy. The moderate 10-kilometer (6.2-mile) Mount Cool-tha Loop, the 5.6-kilometer (3.5-mile) Power Owl Trail, and the 2.6-kilometer (1.6-mile) Mahogany Track are just a few of the more popular routes to enjoy.
2. Hit the Beach
The beach is never a bad idea here. The Gold Coast, with its surfing, white-sand beaches, and lush rivers, is only 30 minutes away. Just remember that on the weekend, everyone in the area gets the same idea so the beaches get crowded and traffic is a mess. Head there during the week to beat the crowd. You can also go north instead as there are plenty of beaches there, including Bulwer (Moreton Island), Ocean Beach (Bribie Island), and Sylvan Beach (Bribie Island).
3. Explore the Cultural Centre
The Queensland Cultural Centre is located in South Bank and includes the Queensland Art Gallery, as well as the Gallery of Modern Art. The Queensland Museum is a good place to learn about the natural history and cultural history of the area. And if you want to see an opera, ballet, or theater performance, there's also the Queensland Performing Arts Centre. Admission to the galleries is free while prices for performances varies, usually costing at least 55-85 AUD per person.
4. Enjoy the Roma Street Parklands
This is the world's largest sub-tropical urban garden, covering over 16 hectares (39 acres) and located only 5 minutes walk from city hall. I personally like it better than the park by the river, but both are enjoyable and worth visiting. Bring a book, pack a snack, and relax. There are also lots of trendy cafes in the area and the park offers free 90-minute guided tours.
5. Have fun at the Riverlife Adventure Center
The Riverlife Adventure Center is one of the most popular tourist attractions in the area. They offer various outdoor activities for people of all ages such as biking, rollerblading, abseiling, kayaking, and rock climbing. Guided groups can take you everywhere from the riverside to the Kangaroo Point Cliffs. Prices vary but expect to spend at least 65 AUD.
6. Visit the XXXX Brewery
XXXX (you say it as "Four X") is one of the cheapest beers in the country. It's also not that great (in my opinion). However, if you need something to do one day and you want to learn more about beer and drink some beer, you can do so here. The brewery has been in business for over 140 years so there's a lot of neat history there. Tours are 32 AUD.
7. Visit the St. Helena Island's Prison Ruins
The first historic national park of Queensland, this island is host to the ruins of a colonial prison that was once known as "the hell hole of the Pacific." Built in 1867, it was in use for over 60 years, forcing prisoners to live in hellish conditions while doing backbreaking labor. While dozens of people tried to escape over the years, no one ever succeeded. I definitely recommend the guided tour — even the local schools go on field trips here. It's pretty interesting. In-depth five-hour excursions are 84 AUD.
8. Wander Manly Boat Harbour
This is Brisbane's gateway to the Moreton Bay Marine Park, an area with pristine waterways and picturesque islands. You can find a range of food and shopping options overlooking the marina, however, they may not be the most budget-friendly. Nevertheless, it's a nice place to stroll around and window shop!
For more information on other cities in Australia, check out these guides:
Brisbane Travel Costs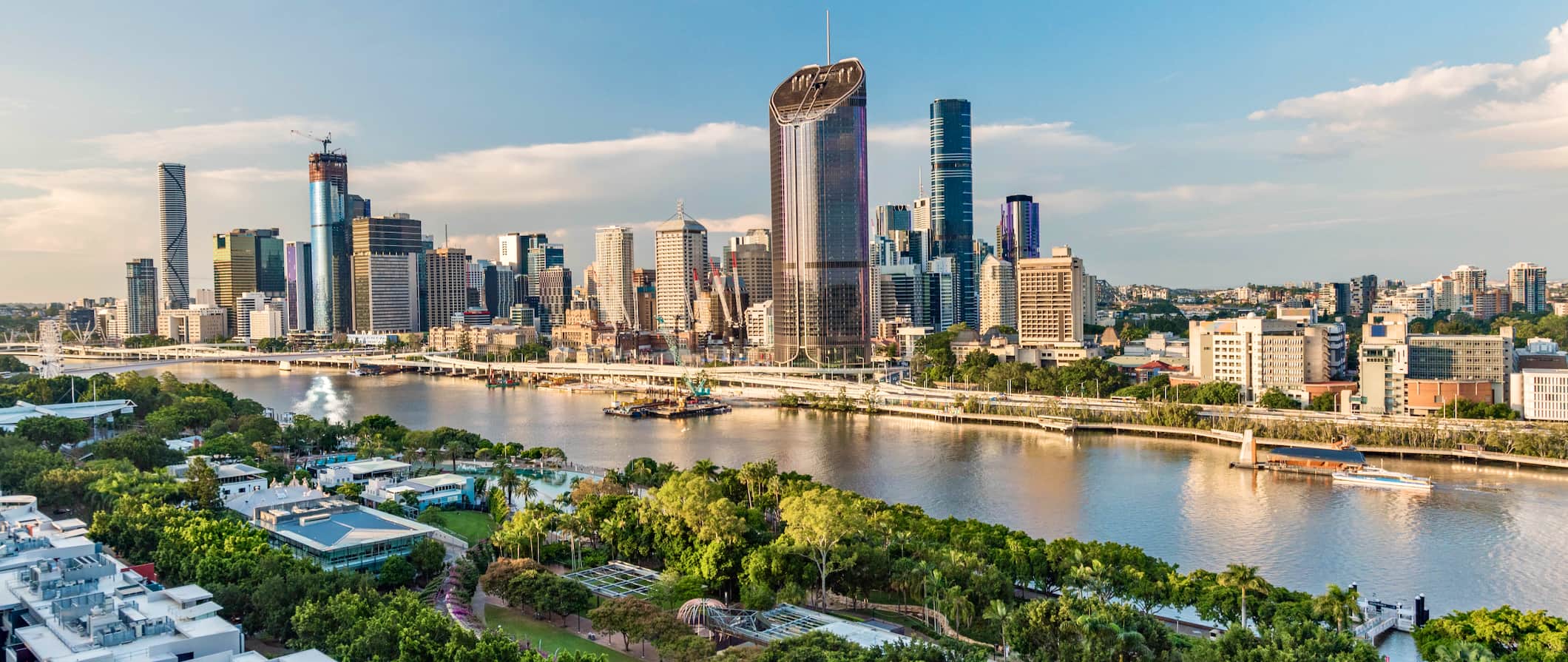 Hostel prices – There are lots of hostels in Brisbane, with prices starting around 25-30 AUD per night for a bed in a dorm with 8-10 beds. For dorms with 4-6 beds, expect to pay 30-35 AUD. Private rooms start at 65-95 AUD. Free Wi-Fi is standard and most hostels include self-catering facilities. Only a couple offer free breakfast.
For those traveling with a tent, camping is available outside the city. A basic tent plot without electricity costs around 10-20 AUD per night.
Budget hotel prices – Budget hotels start at 120-140 AUD per night, but most are over 150 AUD. Expect basic amenities like free Wi-Fi, flatscreen TVs, and AC. Only a few budget hotels include free breakfast.
Airbnb is also an option here, with private rooms starting at 40 AUD, though most average closer to 100 AUD. For an entire home or apartment, expect to pay at least 100 AUD (though prices average over 200 AUD so be sure to book early to find the best deals).
Food – While you can find cuisine of all types in Brisbane, popular traditional choices include BBQ meat (especially sausages), meat pies, fish and chips, seafood, chicken parmigiana (chicken schnitzel topped with tomato sauce, ham, and melted cheese), and, of course, the infamous vegemite on toast.
Cheap takeaway meals and Indian or Chinese food can be found for under 20 AUD, but most sit-down restaurant meals with a drink cost between 20-30 AUD. These are usually dishes like fish and chips, meat pies and vegetables, or seafood. Lamb is incredibly popular, as is chicken.
Fast food (think McDonald's) costs around 13 AUD for a combo meal while pizza is around 20 AUD.
For a meal at a more expensive mid-range restaurant, expect to pay at least 50 AUD for a dinner and a drink.
Beer costs around 9 AUD while a latte or cappuccino is around 5 AUD. Bottled water is 2-3 AUD.
If you cook your own meals, expect to pay 80-90 AUD per week for groceries. This gets you basic staples like pasta, rice, seasonal produce, and some meat or fish.
Backpacking Brisbane Suggested Budgets
On a backpacker budget, you can visit Brisbane for 75 AUD per day. This assumes you're staying in a hostel, cooking all of your meals, limiting your drinking, using public transportation to get around, and doing mostly free activities like hiking and going to the beach. If you plan on drinking, add 10-20 AUD to your daily budget.
On a mid-range budget of 210 AUD per day, you'll be able to stay in an Airbnb or budget hotel, eat out for most meals, take the occasional taxi, have a few drinks at the bar, and do a few paid activities (such as visiting the Koala Sanctuary).
On a "luxury" budget of 400 AUD or more per day, you can stay in a hotel, eat out for all your meals, do day tours, hire a rental car to get around, and drink at the bar as often as you want. This is just the ground floor for luxury though. The sky is the limit!
Accommodation
Food
Transportation
Attractions
Average Daily Cost
Backpacker
30
15
15
15
75
Mid-Range
120
50
20
20
210
Brisbane Travel Guide: Money-Saving Tips
Brisbane can be a very expensive city to visit. However, there are plenty of ways to save money when you're here. Here are some money-saving tips to help you lower your costs:
Drink goon (box wine) – Goon is an infamous staple on the Australian backpacker trail. This cheap box of wine is the best way to drink, get a buzz, and save a lot of money at the same time.
Cook your own food – The best way to reduce your food cost is to cook as many meals as possible at your hostel. Look for a hostel or Airbnb with a kitchen so you can avoid eating out often. It's not glamorous, but it's affordable!
Book tours as a package – Australia has a lot of fun activities and exciting tours that can ruin any budget. If you plan on doing any tours while you're here, booking activities together through a hostel or tour agency can get you a discount and save you tons of money.
Work for your room – If you're on a budget and looking to save some cash, many hostels offer travelers the opportunity to work for their accommodation. In exchange for a few hours a day of cleaning, you get a free bed to sleep in. Commitments vary but most hostels ask that you stay for at least a week.
Stay with a local – If you plan ahead, you can usually find really a fun Couchsurfing to host you during your visit. This way, you not only have a free place to stay but you'll have a local host that can share their insider tips and advice.
Get a Go card – If you plan on using the bus to get around, get a Go card. You'll save over 30% on your bus tickets.
Bring a reusable water bottle – The tap water in Brisbane is safe to drink so bring a reusable water bottle with you to save money and lower your plastic use. LifeStraw makes a bottle with a built-in filter to ensure your water is always clean and safe.
Where to Stay in Brisbane
Brisbane has several cool hostels that can help you save money and make the most of your visit. Here are my top places to stay in Brisbane:
How to Get Around Brisbane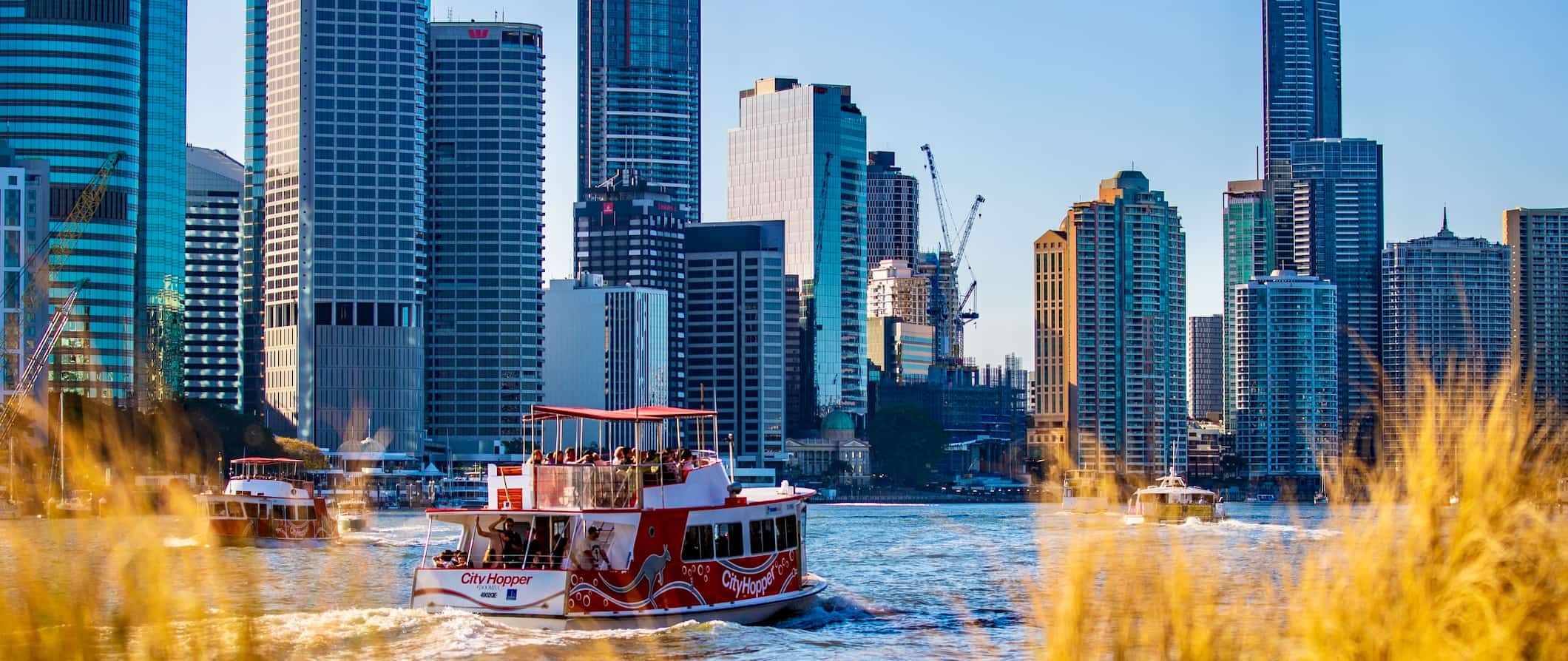 Public transportation – The bus system here is reliable, safe, and fast, making this the most budget-friendly way to get around the city. Fares start at 2.76 AUD (with a pre-paid Go card) and are based on how far you go and whether you're traveling on-peak or off-peak. Without a Go card, tickets are 5 AUD.
Go cards save you at least 30% so be sure to get one when you arrive. There's also a Go Explore card for tourists, which provides unlimited travel for 10 AUD per day.
Brisbane's rail network is excellent and can take you to attractions all across the city and surrounding area. Tickets are the same price as the bus.
You can also take the train all the way to the Gold Coast in under two hours for around 30 AUD (return).
The Airtrain can take you to and from the airport in about 20 minutes, with services running every 15 minutes. Tickets are 19.80 AUD. It also runs to the Gold Coast.
Ferries – Ferries are a popular way to get around because the Brisbane River cuts right through the city. The CityHopper ferry is free and runs between the Sydney Street and North Quay terminals.
Bike rental – Brisbane is easy to get around by bike. Rentals start at 30 AUD per day and include a helmet and lock.
Taxi – Taxis are expensive here and should be avoided. If you need to take one, prices start at 5 AUD and go up by 2.20 AUD per kilometer.
Ridesharing – Uber is available here and, while it's cheaper than taxis, it's still pricey. Skip it if you can!
Car rental – You can find a small car to rent in Brisbane starting from about 40 AUD per day. You don't need a car to explore the city though so I'd only rent one if you're heading out for some day trips. For the best rental car deals, use Discover Cars
When to Go to Brisbane
Autumn (March-May) is the best time to visit Brisbane. The average daily temperature during this time is 24-29°C (75-84°F) and there is very little rainfall. This isn't peak season either, so you'll find good discounts on accommodations and activities. You'll still want to pack sunscreen for this time of year though!
Winter (June-August) and spring (September-November) are also good times to visit, as temperatures are still warm and dry. The average daily high hovers around 21°C (70°F). That said, Brisbane can be very busy during this time (especially in September when the month-long artsy Brisbane Festival is happening), so book well in advance.
You'll get the best accommodation deals during Brisbane's wettest, most humid time of year (December to early March). However, if you're planning on doing a lot of outdoor adventuring, this is not the best time to visit.
How to Stay Safe in Brisbane
Brisbane is an incredibly safe place to backpack and travel. Violent crime is rare, as is petty theft. Of course, keep your eye out as you would any other city but, beyond that, you're unlikely to encounter any problems.
Most incidents tend to occur because visitors are not used to Australia's unique climate, so be sure you have plenty of sunscreen and stay as hydrated as possible. If you're venturing out of the city, be mindful of wildlife, especially snakes and spiders. If you're bitten, seek immediate care.
Solo female travelers are generally safe here, however, the standard precautions apply (never leave your drink unattended at the bar, never walk home alone at night intoxicated, etc.). Consult other solo female travel blogs for specific advice.
If you're worried about travel scams, you can read about common travel scams to avoid here. There aren't many to be found here though.
If you experience an emergency, dial 000 for assistance.
The most important piece of safety advice I can offer is to purchase good travel insurance. Travel insurance will protect you against illness, injury, theft, and cancellations. It's comprehensive protection in case anything goes wrong. I never go on a trip without it as I've had to use it many times in the past. You can use the widget below to find the policy right for you:
Brisbane Travel Guide: The Best Booking Resources
These are my favorite companies to use when I travel. They consistently have the best deals, offer world-class customer service and great value, and overall, are better than their competitors. They are the companies I use the most and are always the starting point in my search for travel deals.
Skyscanner – Skyscanner is my favorite flight search engine. They search small websites and budget airlines that larger search sites tend to miss. They are hands down the number one place to start.
Hostelworld – This is the best hostel accommodation site out there with the largest inventory, best search interface, and widest availability.
Booking.com – The best all around booking site that constantly provides the cheapest and lowest rates. They have the widest selection of budget accommodation. In all my tests, they've always had the cheapest rates out of all the booking websites.
Get Your Guide – Get Your Guide is a huge online marketplace for tours and excursions. They have tons of tour options available in cities all around the world, including everything from cooking classes, walking tours, street art lessons, and more!
Rome2Rio – This website allows you to see how to get from point A to point B the best and cheapest way possible. Just enter your departure and arrival destinations and it will give you all the bus, train, plane, or boat routes that can get you there as well as how much they cost. It's one of the best transportation websites out there!
SafetyWing – Safety Wing offers convenient and affordable plans tailored to digital nomads and long-term travelers. They have cheap monthly plans, great customer service, and an easy-to-use claims process that makes it perfect for those on the road.
LifeStraw – My go-to company for reusable water bottles with built-in filters so you can ensure your drinking water is always clean and safe.
Unbound Merino – They make lightweight, durable, easy-to-clean travel clothing.
Top Travel Credit Cards – Points are the best way to cut down travel expenses. Here's my favorite point earning credit cards so you can get free travel!
Australia Travel Guide: Related Articles
Want more info? Check out all the articles I've written on Australia travel and continue planning your trip: