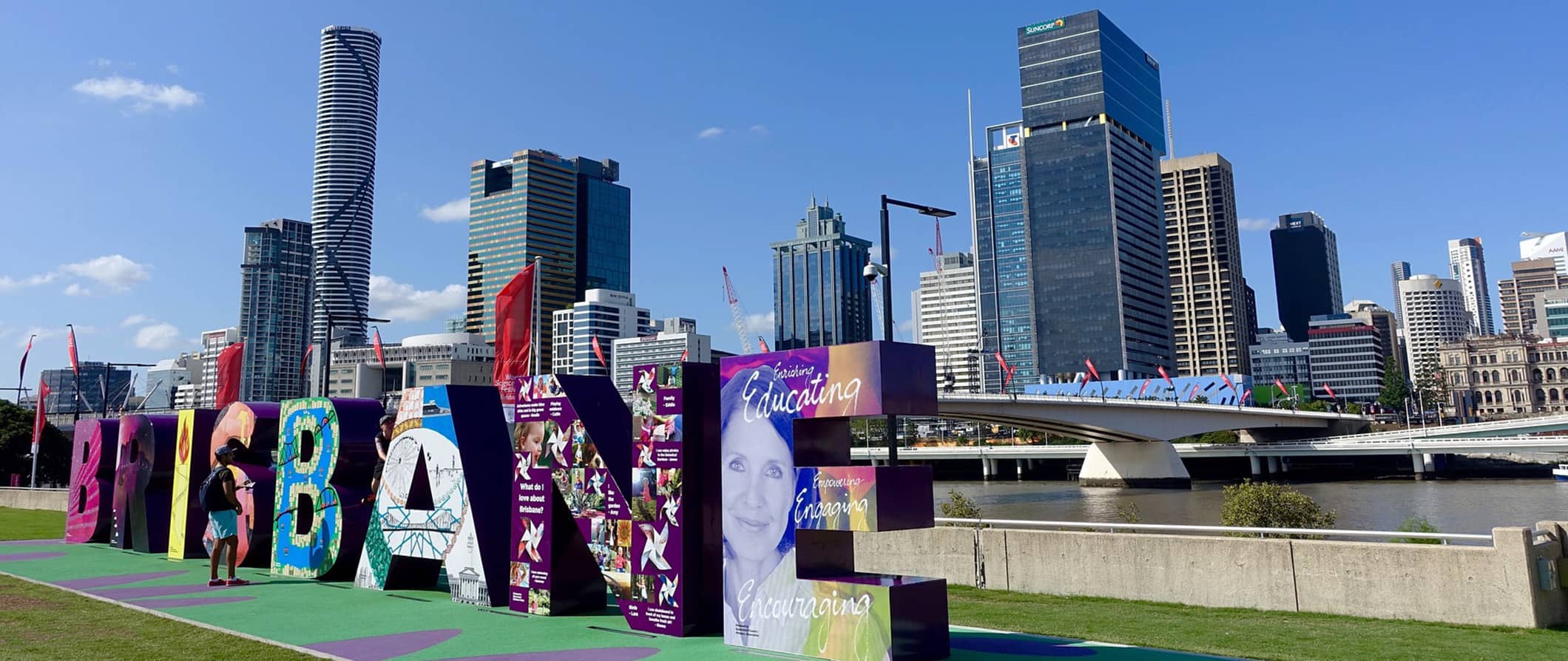 Brisbane, Australia is the state capital of Queensland and is the third largest city in Australia.
Founded in 1825, Brisbane is something of a "business city" so there isn't as much to do here when compared to cities like Sydney or Melbourne. It's the kind of place where people work on weekdays, and then they leave to go to the coast on weekends.
Most people visit Brisbane on their way to the Gold Coast or as they head up towards Ciarns. The city is a huge stop on the backpacking Australia travel trail and you'll find a lot of hostels, young kids, and budget travelers here.
While it's not my all time favorite place in Australia, Brisbane has a lot to see and do. It's a really great city with a high quality of life. South Bank has some nice restaurants as well as some good pubs in the city.
This Brisbane travel guide can help you plan your trip, save money, visit cool exhibits and attaractions, and, overall, have the visit of a lifetime!
Top 5 Things to See and Do in Brisbane
1. Koala Sanctuary
The world's largest koala sanctuary, Lone Pine has over 130 koalas. You can also feed the rainbow lorikeets and kangaroos, hold local snakes, and see some of the country's beautiful fauna, such as wombats, echidnas, Tasmanian devils, and dingoes. Open daily from 9am-5pm and costs $34 AUD ($24 USD).
2. South Bank Parklands
Featuring a stunning inner-city beach, miles of tree-lined walks, fabulous shopping, and plenty of restaurants, South Bank is the one place you do have to see in Brisbane. I love walking the river, seeing a movie, or getting something to eat. You often see musicians and outdoor dance classes here.
3. Wheel of Brisbane
If you want a view of the city, hop on this 60-meter Ferris Wheel and go for a spin! The ride takes places in an enclosed, climate-controlled gondola and lasts around 15 minutes. It operates 10AM-10PM daily, and adult tickets are $21 AUD ($15 USD). Discounts are available for students, kids, and families as well.
4. The City Botanic Gardens
These gardens are in a fabulous spot beside the river, close to the CBD. Spend a few hours strolling here away from the madness of the city center. They aren't as nice as the ones in Melbourne but I like coming here, wandering around, and reading a good book on a nice afternoon.
5. Churches and cathedrals
If churches and intricate architecture are your things, be sure to check out the handful in the area: St Stephen's Cathedral, St Stephen's Chapel (adjacent to the cathedral), St John's Cathedral, and Albert St Uniting Church are all noteworthy stops and worth visiting.
Other Things to See and Do in Brisbane
1. Enjoy the view from Mt Coot-tha
Mt Coot-tha offers beautiful panoramic views of the city and on a nice day, Moreton Bay. A favorite for locals and visitors alike, you can enjoy a meal or coffee and look out over the city's surroundings. Catch the local 471 bus from the city or buy a pass for the hop-on, hop-off City Sights bus.
2. Hit the Beaches
The beach is never a bad idea here. The Gold Coast, with its surfing, white sand beaches, and lush rivers, is only 30 minutes away. Just remember that on the weekend, everyone in the area gets the same idea so the beaches get crowded and traffic is a mess. Head there during the week to beat the crowd.
3. Explore the Cultural Center
The Cultural Center is right in South Bank and includes the Queensland Art Gallery, as well as the Gallery of Modern Art. The Queensland Museum is a good place to learn about natural history and cultural history of the area. If you want to see an opera, ballet, or other theater, there is also the Queensland Performing Arts Center.
4. Roma Street Parklands
This is the world's largest sub-tropical urban garden, covering over 16 hectares and located only 5 minutes walk from city hall. I personally like it better than the park by the river, but both are very good if you have the time to hit both. Bring a book, pack a snack, and relax.
5. Visit the Riverlife Adventure Center
The Riverlife Adventure Center is one of the most popular tourist attractions in the area. They offer various outdoor activities for people of all ages — at an affordable price too! Biking, rollerblading, abseiling, and rock climbing are all available if you're looking to get out and stretch your legs. Guided groups can take you everywhere from the riverside to the Kangaroo Point Cliffs. prices will vary, but expect to spend at least 35 AUD ($25 USD).
6. Visit the XXXX Brewery
XXXX (Four X) is one of the cheapest bees in the country. It's also not so great (in my opinion). However, if you need something to do one day and you want to learn more about beer and drink some beer, you can do so at XXXX Brewery!
7. Queensland Performing Arts Center
This exhibition and performance space is considered one of Australia's best. Home to a performing art complex, art gallery, state library, museum, and more. Be sure to check their daily schedule to find out what is around. Get some culture!
8. St. Helena Island's Prison Ruins
The first historic national park of Queensland, this island is host to the ruins of a colonial prison that was once known as "the hell hole of the South Pacific." I definitely recommend the guided tour — even the local schools go on field trips here. It's pretty interesting.
9. Manly Boat Harbour
This is Brisbane's gateway to the Moreton Bay Marine Park, an area with pristine waterways and picturesque islands. You can find a great range of food and shopping options overlooking the marina, however, they may not be the most budget-friendly.
For more information on specific destinations, check out these guides!
Brisbane Travel Costs
Hostel prices – There are lots of hostels in the city. A bed in a larger dorm room (10-20 beds) will cost around $15-20 AUD ($10-15 USD). A bed in a smaller dorm room (6 beds) averages around $26 AUD ($19 USD). Private rooms that sleep 2 with shared bathrooms cost about $65 AUD ($47 USD).
Budget hotel prices – You can find a room that sleeps 2 in a 3-star hotel for as low as $160 AUD ($115 USD), but most are above $190 AUD ($136 USD). Most of these hotels offer a private bathroom and free WiFi. If you're willing to stay a bit further from the city center, you can find even cheaper deals closer to $100 AUD ($72 USD) a night! A better alternative to hotels is Airbnb. On Airbnb, a shared room in a home averages about $18 AUD ($13 USD). You can find a whole apartment for around $90 AUD ($65 USD). Also, quite a few of the Airbnb options have either a pool or views of the Brisbane River (which is a huge plus).
Average cost of food – Cheap takeaway meals and ethnic food like Indian or Chinese can be found for under $13 AUD ($9 USD), but most sit down restaurant meals with a drink and tip will cost between $28-40 AUD ($20-29 USD). A domestic beer at a bar will cost you about $7 AUD ($5 USD). Naturally, if you're on a budget you'll want to limit eating out. If you cook your own food, you can spend about $70 AUD ($50 USD) per week for basic groceries like pasta, vegetables, chicken, and other basic foodstuffs. At the grocery store, a mid-range bottle of wine will set you back about $15 AUD ($11 USD), and a can of beer will cost about $5 AUD ($4 USD), both prices are much cheaper than if you were to go to a bar or restaurant and order one.
Backpacking Brisbane Suggested Budgets
How much does it cost to visit Brisbane?
On a backpacker budget, you can do it for $65-90 AUD ($45-65 USD) per day. This is a suggested budget assuming you're staying in a cheap hostel or camping, cooking most of your meals (sometimes eating fast food), and using local transportation. On this budget, you could stick to mostly free activities or admission fees for museums/sites.
On a mid-range budget of about $225-240 AUD ($160-170 USD), you'll be able to stay in a private hostel room, eat fast food or takeaway ethnic food for your meals, enjoy some intercity travel in the region with the SeeQ card, and see a few more sights (like the Koala Sanctuary).
On a "luxury" budget of $455+ AUD ($325+ USD), you can book a room at a nice 4-star hotel, enjoy sit down restaurants for every meal, do any day tours, and hire a rental car to get around. The sky is really your limit here!
Accommodation
Food
Transportation
Attractions
Average Daily Cost
Backpacker
$10-15
$10-20
$10
$15-20
$45-65
Mid-Range
$90
$30
$20
$20-30
$160-170
Luxury
$140
$90
$35
$60
$325+
Brisbane Travel Guide: Money Saving Tips
Brisbane can be a very, very expensive city to visit. Here are ways to save money when you visit Brisbane:
Get a phone plan – If you're here for a while, the telephone company Telstra has really improved their service and offers great phone packages that have great coverage throughout the country. Their call/text rates aren't that high either, so the credit will last you a while. Vodafone is another option. They have amazing deals (sometimes better than Telstra) too but they have more limited coverage around the country.
Drink goon (box wine) – Goon is an infamous staple on the Australian backpacker trail. This cheap box of wine is the best way to drink, get a buzz, and save a lot of money at the same time. 4 liters typically costs $13 AUD ($9 USD) (compared to a six pack of beer for the same price). Drink this before you go out and save on spending money at the bar.
Cook often – Eating out in Brisbane is not cheap. The best way to reduce your food cost is to cook as many meals as possible at your hostel.
Book tours as a package – Australia has a lot of fun activities and exciting tours that will eat into any budget. If you plan on doing any tours while you're here, booking activities together through a hostel or tour agency will get you a discount and save you tons of money.
Work for your room – If you're on a budget and looking to save some cash, many hostels offer travelers the opportunity to work for their accommodation. In exchange for a few hours a day of cleaning, you get a free bed to sleep in. Commitments vary but most hostels ask that you stay for at least a week.
WWOOF it! – WWOOFing is a program that allows you to work on organic farms in exchange for free room and board. If you're planning to stay in the area for a while and are on a budget, see if there are any farms or gardens that are looking for help in exchange for free room and board.
Couchsurf – Accommodation in Brisbane can be quite pricey. If you plan ahead, you can usually find really a fun Couchsurfing to host you during your visit. This way, you not only have a free place to stay but you'll have a local host that can tell you the best places to go and things to see.
Fill up your water bottle – The tap water is clean and safe to drink in Brisbane. Cutting the $2-3 AUD ($1.45-$2.15 USD) for each bottle of water will reduce your daily spending. Not buying bottles of water also good environmental impact too!
Where To Stay in Brisbane
I've been a backpacker here for ages. Here are my favorite places to stay in Brisbane:
How to Get Around Brisbane
Buses – Most bus routes in Brisbane have their own lanes, making bus travel an easy and efficient way to get around the city.
Brisbane also has free City Loop and Spring Hill Loop bus services in the city centre. They run clockwise and counter-clockwise every 10 minutes from 7am-6pm, and will take you to some of the city's key attractions (like the botanic gardens and King George Square).
You can also take the CityGlider bus service which will take you a bit further out of the city, like to the West End or The Gabba (especially useful for sporting events). You can use the Go Card for these buses as well!
Trains – Brisbane's rail network is excellent and will take you to attractions all across the city and the surrounding suburbs. Central Station and Roma Street Station are two of the biggest stations in town.
The Airtrain will also take you to and from the airport in about 20 minutes, with services running every 15-30 minutes. You can use your Go Card; otherwise, tickets cost $18.50 AUD ($13 USD) one way, or $35 AUD ($25 USD) return.
Ferries – Ferries are a popular way to get around because the Brisbane River cuts right through the city center. The CityHopper ferry is free and runs between the Sydney Street and North Quay terminals. For other routes, you can take the CityCat and use your Go Card (or buy tickets onboard).
Bicycle – With Brisbane's CityCycle bicycle rental program, you can access 2,000 bikes at 150 stations around the city. The CityCycle casual pass allows you to use the bikes for unlimited 30-minute trips per 24-hour period. It's also the cheapest way to get around: the first 30 minutes are free, then it's $2 AUD ($1.45 USD) for 31-60 minutes, and $5 AUD ($3.60 USD) for every 30 minutes after that.
Note: You'll have to put down a $48 AUD deposit ($34 USD) for the pass as well to ensure you'll comply with the terms and conditions.
Taxi – Taxis are expensive here and should be avoided.
When to Go to Brisbane
Autumn (from March to May) is the best time to visit Brisbane. The average daily temperature during this time is between the high 50s°F (around 15°C) to mid 80s°F (around 30°C), and there is very little rainfall. This isn't peak season either, so you'll find good discounts on accommodations and activities. You'll still want to pack sunscreen for this time of year though!
Winter (June to August) and spring (September to November) are also good times to visit, as temperatures are still warm and dry. The average low during this time is just 50°F (10°C), but 72°F (22°C) is the average high. Brisbane can be very busy during this time, however (especially in September when the month-long artsy Brisbane Festival is happening), so book well in advance.
You'll get the best accommodation deals during Brisbane's wettest, most humid time of year — from December to early March. If you're planning on doing a lot of outdoor adventuring, this is not the best time to visit.
How to Stay Safe in Brisbane
Brisbane is an incredibly safe place to backpack and travel – even if you're traveling solo, and even as a solo female traveler. People are quite friendly and helpful and you're unlikely to get into trouble.
When in doubt, always trust your instincts. If a taxi driver seems shady, just stop the cab and get out. If your hotel or accommodation is seedier than you thought, leave and go somewhere else. Make copies of your personal documents, including your passport and ID, before you travel in case of an emergency. Also, forward your travel itinerary to friends or family so they'll know where you are just to be safe.
As a general rule, if you don't do something at home, don't do it when you're in Brisbane. Follow that rule and you'll be fine.
The most important piece of safety advice I can offer is to purchase good travel insurance. Travel insurance will protect you against illness, injury, theft, and cancellations. It's comprehensive protection in case anything goes wrong. I never go on a trip without it as I've had to use it many times in the past. You can use the widget below to find the policy right for you:
Brisbane Travel Guide: The Best Booking Resources
Below are my favorite companies to use when I travel to Brisbane. They are included here because they consistently turn up the best deals, offer world-class customer service and great value, and overall, are better than their competitors.
Momondo – This is my favorite flight search engine because they search such a wide variety of sites and airlines. I never book a flight without checking here first.
Skyscanner – Skyscanner is another great flight search engline which searches a lot of different airlines, including many of the budget carriers that larger sites miss. While I always start with Momondo, I use this site too as a way to compare prices.
Airbnb – Airbnb is a great accommodation alternative for connecting with homeowners who rent out their homes or apartments. The big cities have tons of listings! (If you're new to Airbnb, get $35 off your first stay!)
Hostelworld – This is the best hostel accommodation site out there, with the largest inventory, best search interface, and widest availability.
Rome 2 Rio – This website allows you to see how to get from point A to point B the best and cheapest way possible. Just enter your departure and arrival destinations and it will give you all the bus, train, plane, or boat routes that can get you there as well as how much they cost. One of the best transportation website out there!
EatWith – This website allows you to eat home cooked meal with locals. Locals post listings for dinner parties and specialty meals that you can sign up for. There is a fee (everyone sets their own price) but this is a great way to do something different, pick a local's brain, and make a new friend.
World Nomads – I buy all my travel insurance from World Nomads. They have great customer service, competitive prices, and in-depth coverage. I've been using them since I started traveling in 2003. Don't leave home without it!
Brisbane Gear and Packing Guide
In this section, I'll give you my suggestion for the best travel backpack and tips on what to pack when you visit Brisbane.
The Best Backpack for Brisbane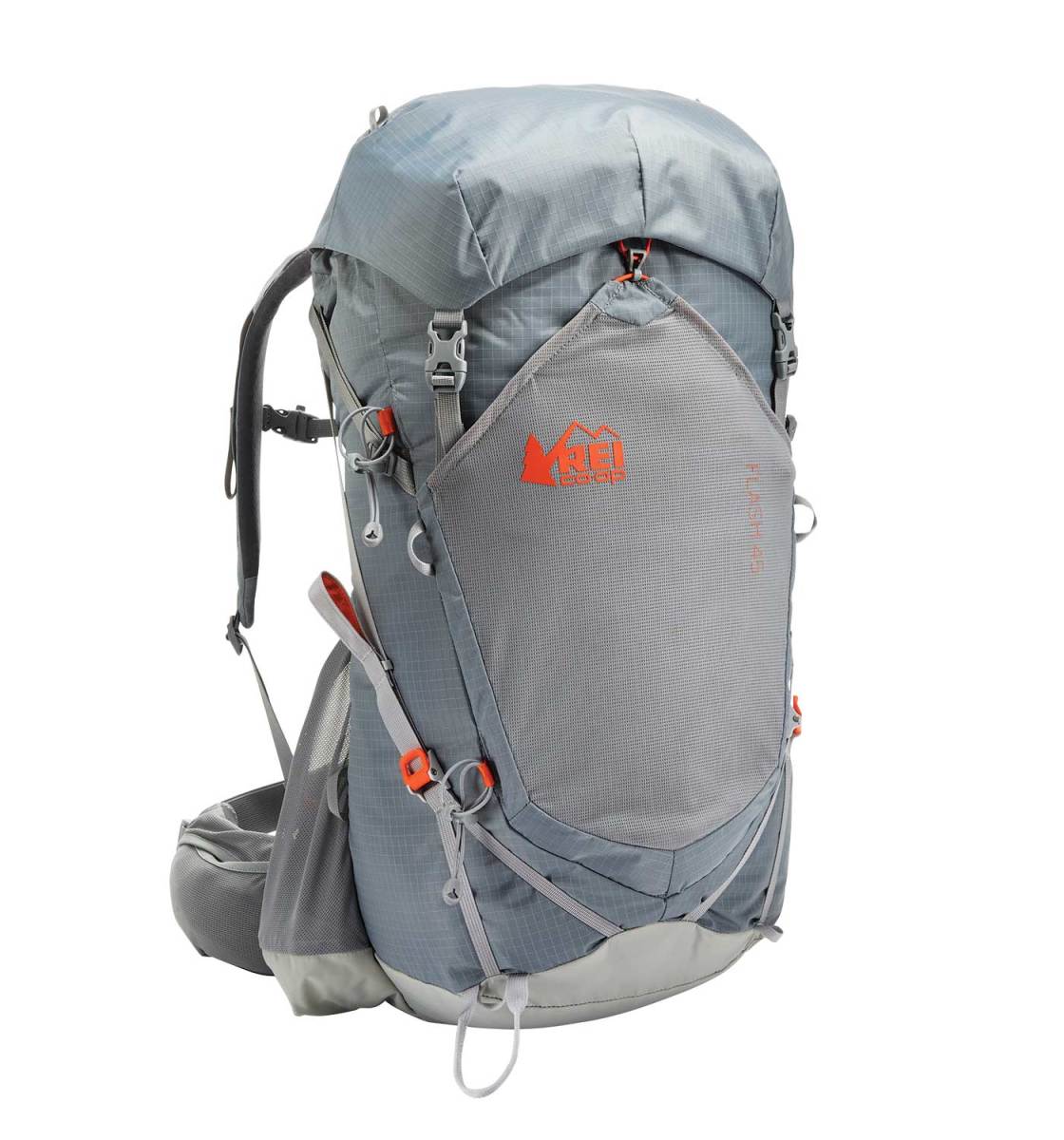 What's the best backpack for traveling around Brisbane? I recommend the
REI Flash 45 Pack
. It's light and comfy, front loading, and fits perfectly in an airplane's overhead bin.
Size:
45-47L
Straps:
Thick and cushy with compression technology that pulls the pack's load up and inwards so it doesn't feel as heavy.
Features:
Removable top lid, large pocket at the front, hydration compatible, contoured hip belt
If you want something a different backpack, refer to my article on how to choose the best travel backpack with more tips, advice, and backpack suggestions!
What to Pack for Brisbane
Clothes
1 pair of jeans (heavy and not easily dried, but I like them; a good alternative is khaki pants)
1 pair of shorts
1 bathing suit
6 T-shirts
1 long-sleeved T-shirt
1 pair of flip-flops
1 pair of sneakers
8 pairs of socks (I always end up losing half)
5 pairs of boxer shorts (I'm not a briefs guy!)
1 toothbrush
1 tube of toothpaste
1 razor
1 package of dental floss
1 small bottle of shampoo
1 small bottle of shower gel
1 towel
Deodorant
Small Medical Kit (safety is important!!!)
Miscellaneous
Female Travel Packing List
I'm not a woman so I don't know what a woman wears, but Kristin Addis, our solo female travel guru, wrote this list as an addition to the basics above:
Clothing
1 swimsuit
1 sarong
1 pair of stretchy jeans (they wash and dry easily)
1 pair of leggings (if it's cold, they can go under your jeans, otherwise with a dress or shirt)
2-3 long-sleeve tops
2-3 T-shirts
3-4 spaghetti tops
1 light cardigan
Toiletries
1 dry shampoo spray & talc powder (keeps long hair grease free in between washes)
1 hairbrush
Makeup you use
Hair bands & hair clips
Feminine hygiene products (you can opt to buy there too, but I prefer not to count on it, and most people have their preferred products)
For more on packing, check out these posts:
My Must Have Guides for Traveling to Brisbane
Australia Travel Guide: Related Articles
Want more info? Check out all the articles I've written on Australia travel and continue planning your trip:
Photo credits: 5