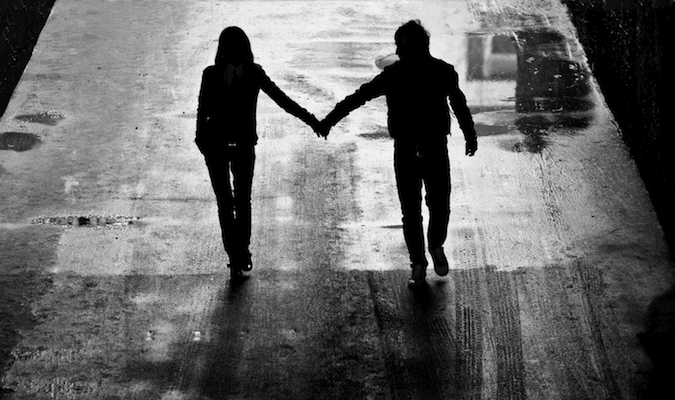 Last Updated: 9/29/2020 | September 29th, 2020
"Isn't it hard to have a relationship when you're traveling all the time? Do you ever have a girlfriend? Do you even want one?"
These are questions people often ask me in response to hearing about my perpetual solo travels. (My parents ask way more than often than I'd like.)
But the brutal – and honest – truth is that yes, it's very hard to have and maintain a long-term relationship when you travel.
One of the major downsides to long-term travel is the perpetual singleness that goes along with it. When you are always on the move, you are never in one place long enough to build a lasting relationship with someone. Right as it's about to blossom, it's time for you to go.
But, while relationships are difficult to keep, they do happen.
Many years ago, I was in Cambodia. While talking to some other backpackers, a group of Swedish girls sat down next us. One caught my eye. Or, more accurately, I caught her eye. When the group went out later, the girl and I talked mostly to each other. Four months later, we were saying goodbye in Bangkok as she boarded a flight back to Stockholm.
Once, on a tour of Uluru in Australia, I struck up a conversation with a German girl. She became my travel partner for 2 months in Australia. I stayed at her place in Brisbane and we met up again in Amsterdam the following year.
Then there was the Austrian girl I dated while living in Taiwan. We kept going when she moved back to Vienna but after a while the truth became painfully obvious: she didn't want to leave Vienna and I wasn't ready to live there.
Then there was the girl I fell in love with while traveling Southeast Asia a few years ago. We traveled for months but, in the end, the timing was off.
Finding romance on the road isn't hard.
But finding long-term romance is a different story.
In the intense forge of travel, romances spring up rapidly. The same mindset it takes to open yourself up to new experiences also helps you open yourself up to new people. Travel itself is romantic—passionate, scary, risky, all at once—and so it shouldn't be surprising that travel fosters romance. When we're on the road, we're often our best—or at least our most exciting—selves.
For a brief time in our lives, we're people straight out of personals ads: curious, adventurous, full of new ideas, and thrilling plans. Anyone seems sexier when setting out to explore a brand-new city than they do on the third or fourth morning of a five-day work week.
Travel accelerates relationships. You can court, fall in love, and break up, all in a matter of a few days. In that way, there is almost paradoxically a perpetual singleness that goes along with traveling as well.
But it's very hard to have a long-term relationship when you are always on the move. You're never in one place long enough to build a lasting relationship with someone who lives there. And if you are dating another traveler, at some point it's time for you (or them) to move on. They go one way, you go another, and that's the end of your relationship.
Nowadays, it can be a little easier to meet someone on the road and sustain a relationship. If you're looking to meet another travel lover, remote worker, or backpacker with a similar lifestyle there are apps and websites that can help you do so. One of my favorites is an app specifically to help you meet others with the same travel mindset called Fairytrail
Fairytrail is a great app for long-term travelers because you can meet others with the same mobile and adventurous lifestyle from all over the world. It's even possible to start a relationship and travel the world together because 93% of Fairytrail members are full-time remote workers or aspire to be. The entire mission of the app is to help reduce loneliness in the remote worker and traveler community, so if you're looking to form more relationships on the road this may be for you! Fairytrail is definitely something I wish was around when I first started my nomadic adventures. You can download it for free right here.
I've met lots of couples who have met while traveling. I even attended the wedding of one couple who met on a beach in Thailand.
But what makes those relationships work is that, eventually, someone changes their life to accommodate the other. Two travelers going on separate journeys can't maintain romance from afar. The allure of the world is simply too much.
Someone needs to say, "Ok, I'll move to your place" or "Ok, I'll go with you to that country." Someone has to cede the wheel.
While a lot people wish to find that special someone while sitting on a beach in Bali or exploring the streets of Paris. We have this idealistic notion of travel romance. However, the realities of your route, timetables, or flights often get in the way and it becomes much harder to really keep things going.
So what do people have on the road then? What I call "destination relationships." You meet someone, you hit it off, and, for that place and time, you are together. When it is time for someone to leave, the relationship ends.
Bonds form very quickly on the road, whether a friendship or a relationship. Without "life" getting in the way, people become instant best friends. And, in this case, instant couples. You don't think about tomorrow or the person's past. You simply enjoy each others' company for as long as it will last. Maybe that's 4 months in Southeast Asia. Maybe it's a few weeks up the east coast of Australia. Or maybe it is just that week together in Amsterdam.
Destination relationships give travelers a chance at human contact — but without all the messy emotions that so often get involved. There's no baggage. There's a clear start and end date. There are no messy breakups. Often times you remain good friends. I still talk to the girls I've dated on the road. We had each other and then we both moved on.
People travel to explore the world for themselves, which is why so few people change their plans. It's a big step to change your whole trip around or stop it completely because of someone else. That puts a lot of pressure on the relationship. And, most of the time, no one ever wants to think, "What if I had kept traveling…"
I'm a believer that if things are meant to be, they will work out. If you meet someone and it's meant to be, it will work. Maybe not right now, but in the future.
Because if you both feel the same way, you will make it work. You'll find a compromise. Travel romances are like all other long-distance romances – hard, challenging, and, sadly, with a horrible failure rate.
But, when they work, they are perfection.
Every day all over the world, thousands of travelers get together and then quickly say goodbye as they move to the next city.
Finding something that lasts more than a few days?
It's hard but not impossible.
As for me, it would be nice to have something long-term. I'd love to have a travel partner to explore the world with.
Maybe one day I'll check into a hostel, find my counterpart, and we'll travel the world together.
Until then, I roam the world. Travel is my love.


Book Your Trip: Logistical Tips and Tricks
Book Your Flight
Find a cheap flight by using Skyscanner. It's my favorite search engine because it searches websites and airlines around the globe so you always know no stone is being left unturned.
Book Your Accommodation
You can book your hostel with Hostelworld. If you want to stay somewhere other than a hostel, use Booking.com as it consistently returns the cheapest rates for guesthouses and hotels.
Don't Forget Travel Insurance
Travel insurance will protect you against illness, injury, theft, and cancellations. It's comprehensive protection in case anything goes wrong. I never go on a trip without it as I've had to use it many times in the past. My favorite companies that offer the best service and value are:
Want to Travel for Free?
Travel credit cards allow you to earn points that can be redeemed for free flights and accommodation — all without any extra spending. Check out my guide to picking the right card and my current favorites to get started and see the latest best deals.
Need Help Finding Activities for Your Trip?
Get Your Guide is a huge online marketplace where you can find cool walking tours, fun excursions, skip-the-line tickets, private guides, and more.
Ready to Book Your Trip?
Check out my resource page for the best companies to use when you travel. I list all the ones I use when I travel. They are the best in class and you can't go wrong using them on your trip.