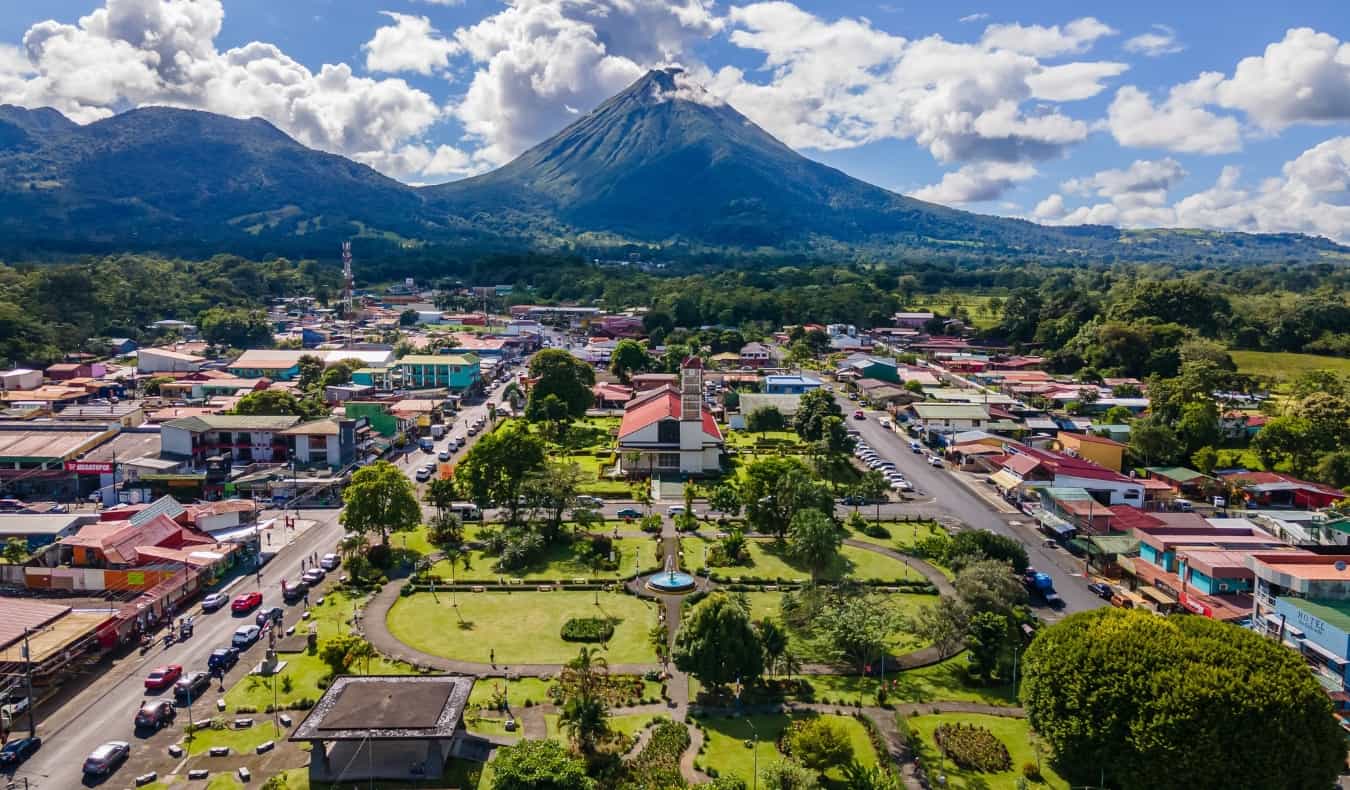 Last Updated: 7/10/23 | July 10th, 2023
Surrounded by the Pacific and Atlantic Oceans, Central America is a magical region that is perfect for backpacking. The area is full of rainforests, unexplored Mayan ruins, gorgeous beaches, incredible reefs, cheap prices, delicious food, and welcoming people.
It can be difficult arranging transportation throughout the region.
In this post, I'll provide some helpful tips on getting around Central America so you can navigate the region safely — and without breaking the bank.
Here's how you can travel around Central America cheaply – no matter how long you'll be there:
Getting Around Cheap By Bus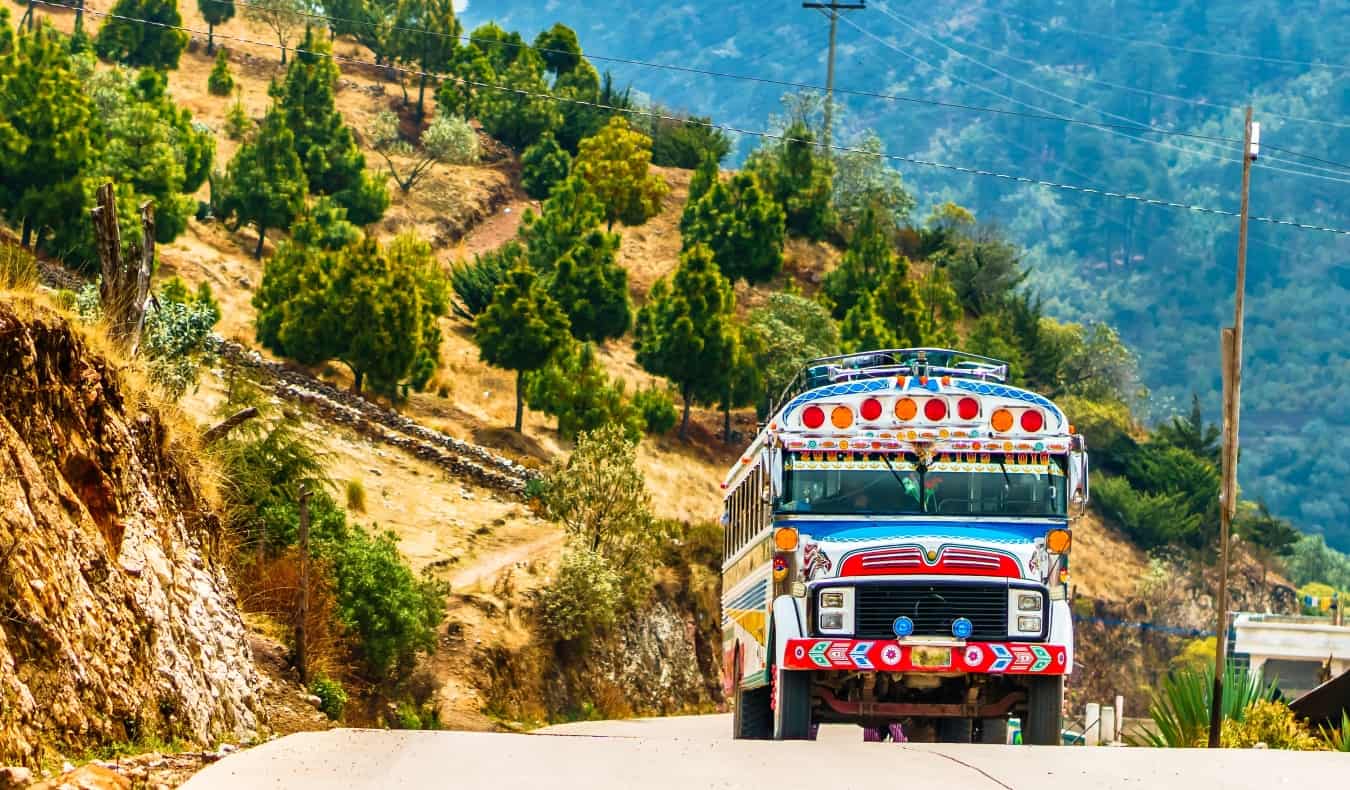 Buses are the main form of transportation that you'll use to get around Central America. In fact, it's about the only way to get around Central America as there are no train lines and regional flights are expensive. You're going to take buses most of your trip.
There are several different kinds of buses in the region.
The most comfortable are the international buses that run between the larger cities and tend to have their own bus terminals. They have set, reliable schedules and are best for long distances. They make traveling easy and even take care of the hassles at border crossings. The companies you use might vary by country, but a few of the larger services include:
Here are some approximate fares and journey durations for express bus routes in Central America (in USD):
Belize City to Flores – $30 (6 hrs)
Flores to Guatemala City – $28 (8 hrs)
Guatemala City to San Salvador – $25 (6 hrs)
San Salvador to Tegucigalpa – $35 (9.5 hrs)
Tegucigalpa to Managua – $30 (6 hrs)
Managua to San Jose – $30 (7.5 hrs)
San Jose to Panama City – $80 (16 hrs)
San Salvador to Antigua – $30 (6 hrs)
San Jose to Tamarindo – $18 (4 hrs)
San Jose to Boquete – $20 (9 hrs)
The routes are often straightforward, the buses are air-conditioned, there's a bathroom on board, and the seats recline. Some companies have partnerships with local hotels/hostels so that you get dropped off right at the door rather than having to find your way in the middle of the night upon arrival.
While most of these bus services have websites, they're often extremely buggy and difficult to use. To compare routes and prices, you can research your journey on Rome2Rio.com or Bookaway.com before either booking on the bus company's website or simply showing up at the terminal to purchase your ticket.
For short distances, there are colectivos. This short-distance minivan service is super cheap, but often very crowded. You'll usually find them at bus terminals, so it's worth checking with the drivers to see where they're going.
Finally, there is the local chicken bus. These colorfully painted vehicles were formerly U.S. school buses. They are called "chicken buses" because they also transport chickens and rice, and thus have a lot of chickens on them. It's a nickname that has stuck among travelers. They stop just about everywhere to let people hop on and off. They are a cramped but fun and interesting way to get around places. I always end up meeting interesting folks on chicken buses.

Getting Around Cheap By Flying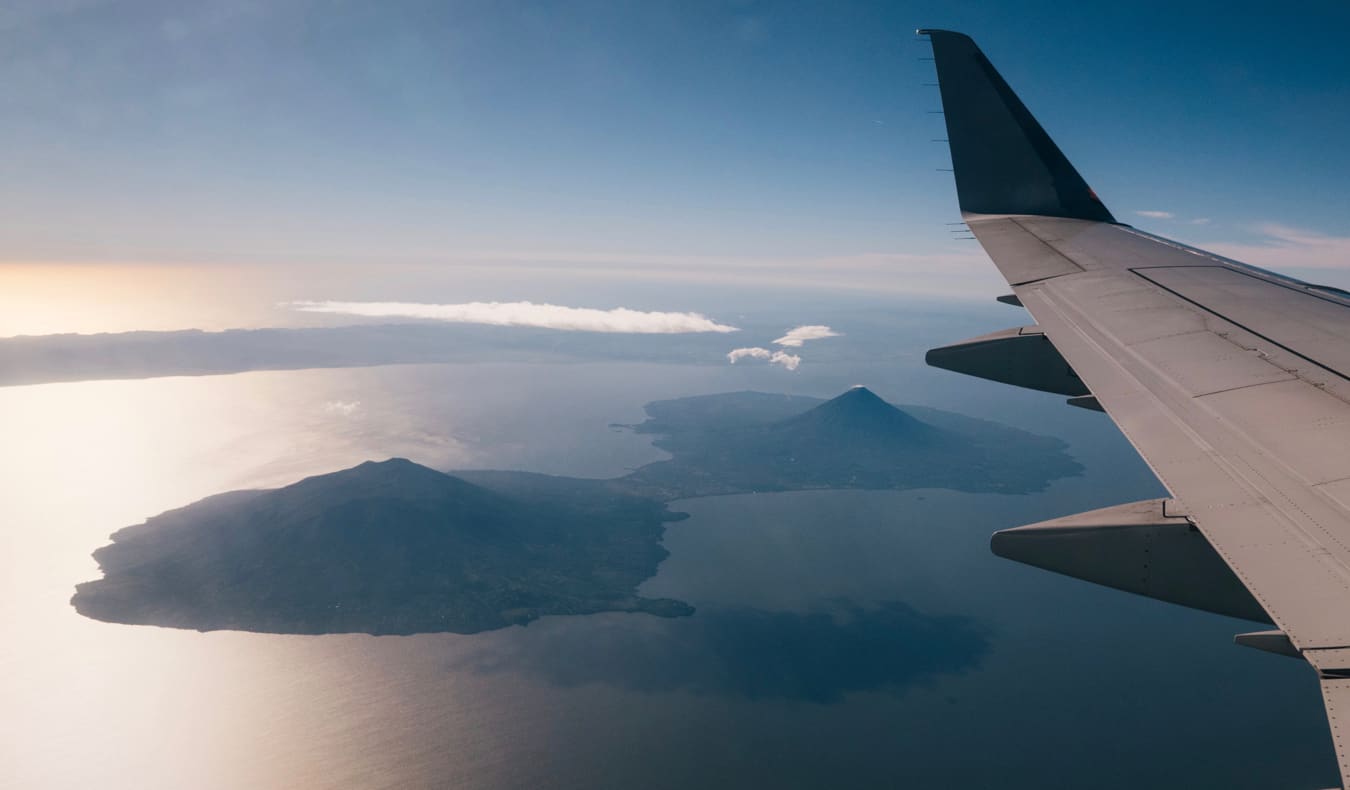 Flying isn't the cheapest way to see Central America (and routes are really limited). San Salvador and San Jose are the most popular hubs, so you may be able to find decent prices to/from these cities.
While there are direct flights, to get the cheapest prices, you'll have to connect and that's a pain (and can even take longer than the bus in some cases). Here are some sample non-stop flight times and one-way ticket prices (USD):
Guatemala City to Belize City – $200 (1 hr 15 min)
Guatemala City to San Salvador – $60 (45 min)
Flores to Guatemala City – $50 (1 hr)
Managua to Panama City – $765 (1 hr 40 min)
San Jose to Panama City – $370 (1 hr 20 min)
Managua to San Jose – $370 (1 hr 15 min)
San Pedro Sula to San Salvador – $80 (50 min)
Note: If you book early, you can save on fares. Fares also vary depending on the time of year.
Use Skyscanner to find cheap flights around the region.
Getting Around Cheap By Car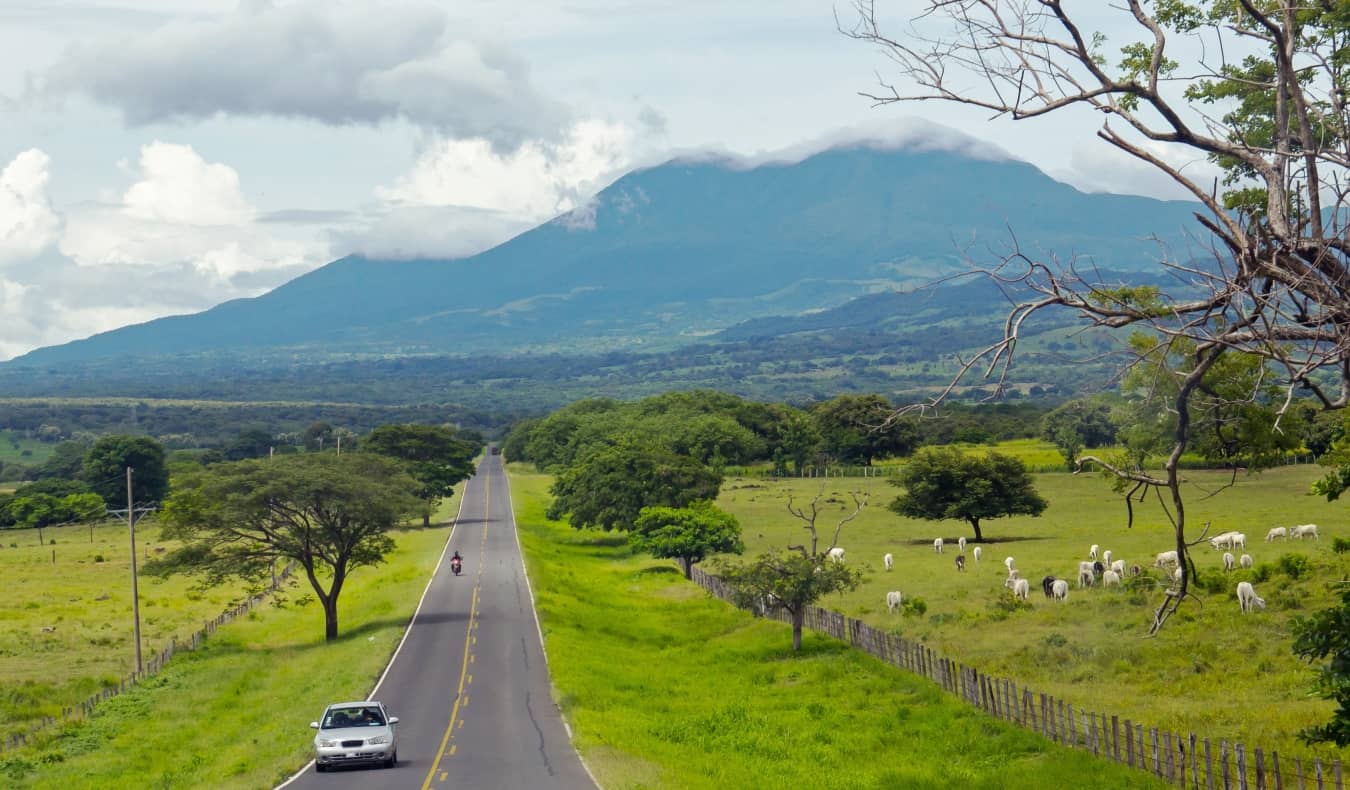 Having your own vehicle allows you to save time getting around while also giving you the flexibility to stop off wherever strikes your fancy along the road. Lots of people drive through the region, either with a rental car or with a car or van they bought elsewhere. Renting a car and driving around Central America has become a lot cheaper as rental car prices have come down in recent years. If you're traveling with others (which could very well be new friends that you just made in your hostel), it can be a very affordable way to travel.
Just keep in mind that not all car companies allow you to drive their vehicles across borders, so this can sometimes be a tricky option depending on what countries you plan to travel through. However, renting a car can be a great way to explore one country more in-depth.
If you plan on exploring the region by car, you should be a confident driver. Roads are not always in the best condition and rules of the road can be more like loose suggestions. Always make sure to take common safety precautions too, such as never leaving valuables in the car, not driving at night if you can avoid it (this greatly increases your risk of carjacking), and being mindful of general safety in the areas through which you plan to drive (ask locals in advance for tips about your planned route).
Use Discover Cars to find the best rental car prices as it pulls data from over 8,000 car rental locations to ensure you always find a great deal.

Getting Around Cheap By Backpacker Bus
Bamba is a backpacker bus company that serves Central America (among other regions). Bamba has a fleet of hop-on-hop-off buses that travel set routes throughout the region, making it easy to get around and explore if you're looking for a simple transportation option.
As with all pre-arranged tours, there is much less flexibility with this choice as you're going on their schedule (though they will always be back if you want to stay somewhere longer). That being said, you can meet a lot of really cool backpackers with this option. They also organize tours and excursions, and some travel passes include a few days accommodation as well as meals.
Personally, these buses are not my thing. By doing it yourself, you'll have more flexibility and save money (Bamba's travel passes start at $1,487 USD for a 21-day pass). Want to meet people? Just learn to say "hi" to strangers on buses and in your hostels!

Getting Around Cheap By Boat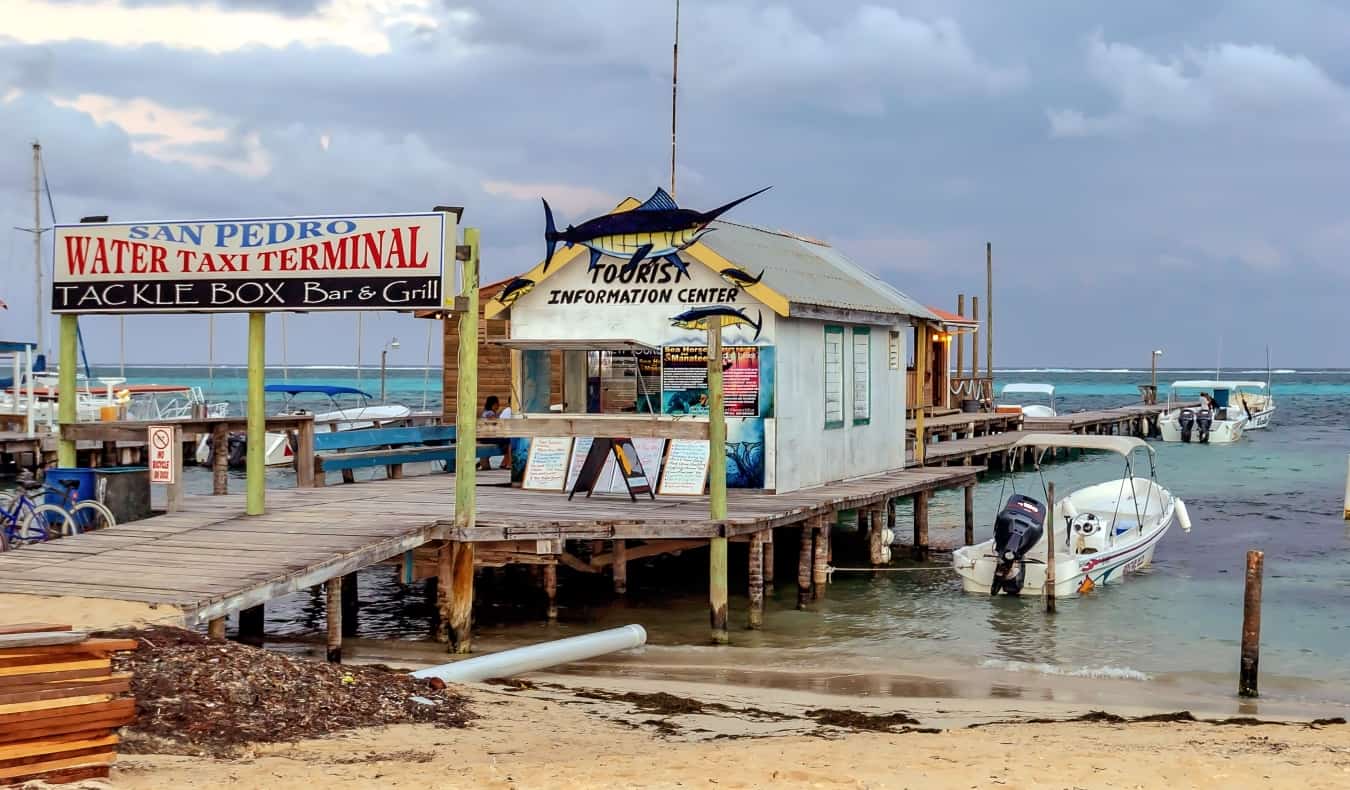 If you want to visit islands or coastal towns, boats and ferries are options to consider. You can find ferries and book tickets on DirectFerries.com (which searches thousands of local operators so you don't have to).
In Belize, ferries to the islands are typically $35-45 USD and the main operators are Caribbean Sprinter and Ocean Ferry Belize. You can reach Honduras' Bay Islands (including Roatan) by ferry, and you'll definitely want to take a boat trip if you're heading to the Corn Islands.
If you are traveling from Belize to Guatemala, there's a water taxi from Punta Gorda to Puerto Barrios. And there's a service from Belize (Placencia or Belize City) to Honduras (Puerto Cortes).
Here are some sample ferry durations and fares (in USD):
Belize City to Ambergris Caye (1.5 hrs) – $42 (one way), $57 (round trip)
Belize City to Caye Caulker (45 min) – $36 (one way), $45 (round trip)
Ambergris Caye to Caye Caulker (30 min) – $36 (one way), $45 (round trip)
La Ceiba to Roatan (1 hr 15 min) – $40 (one way), $71 (round trip)
For short journeys (like between the Corn Islands or to various towns on Lake Atitlan), it's easiest to just show up and hire a boat or water taxi to take you across. Prices are usually negotiable this way.

Getting Around Cheap By Train
Besides a few isolated tourist trains, there are no trains in Central America. It's not an option!

How Long Does It Take to Get Around Central America?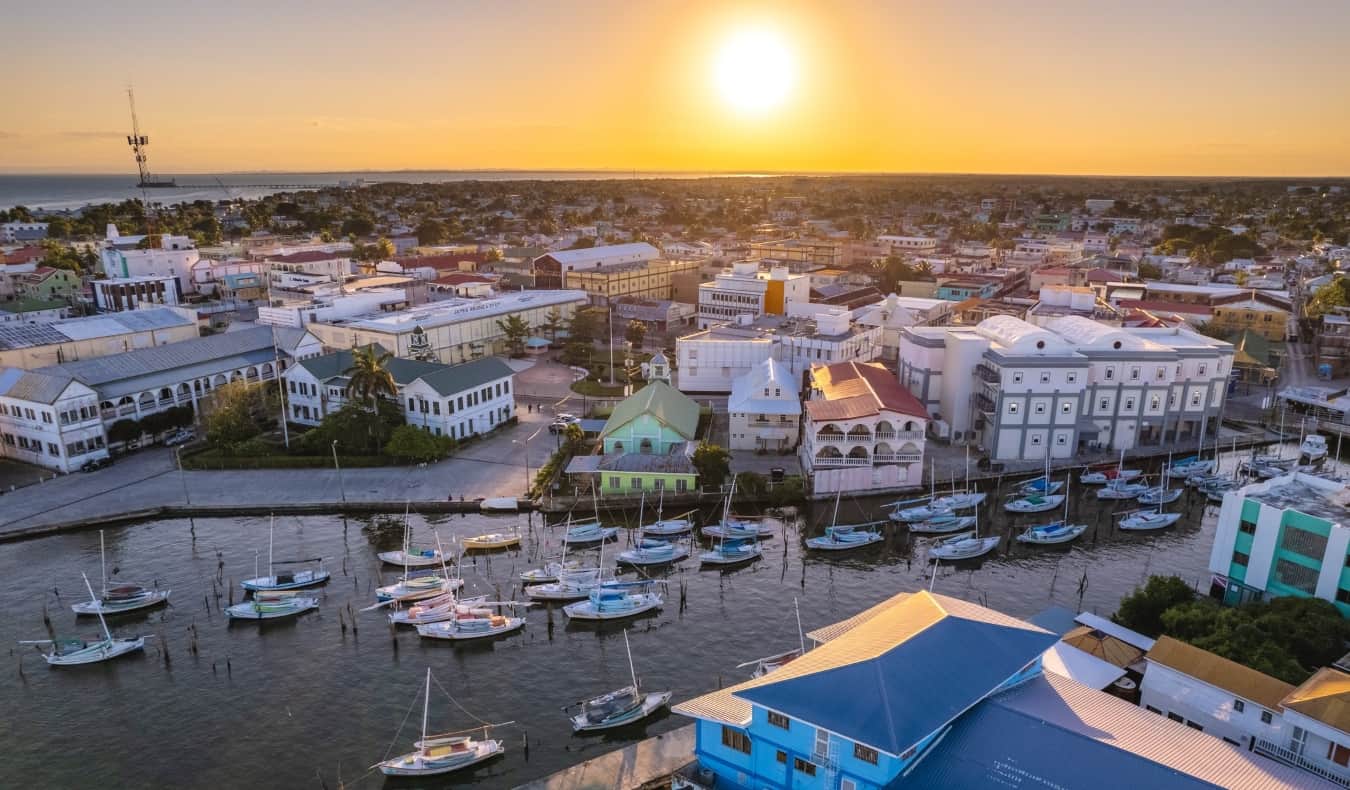 Getting around Central America can definitely be a bit tedious from time to time. Buses can be slow and don't always depart or arrive on time. They will often wait until they are full and stop and pick up people on the way or for rest breaks.
But, to help you plan, here is a distance and time chart so you know (roughly) how long it takes to get from place to place in Central America:
Route
Road (km/miles)
Air (hrs)
Bus (hrs)
Guatemala City
– Belize City
625/388
1
14 hrs
Guatemala City
– San Salvador
235/146
:35
6
San Jose – Panama City
800/497
1:10
14
Managua –
Guatemala City
735/457
1:23
20
Belize City – Flores
840/525
:45
5
Flores – Guatemala City
481/299
1
8
Tegucigalpa – Managua
367/228
4:20*
6
Managua – San Jose
422/262
1
8
San Jose – Panama City
851/528
1:20
16
***
Central America is an amazing place – though getting around the region will take some planning and research.
Things won't always go smoothly and getting from place to place here can sometimes be a hassle. But with a little preparation and a pinch of patience, you'll be able to have an amazing experience.
Be flexible with your schedule. Make sure you plan ahead. Do that, and you'll be able to enjoy this incredible region of the world!
Book Your Trip to Central America: Logistical Tips and Tricks
Book Your Flight
Use Skyscanner to find a cheap flight. They are my favorite search engine because they search websites and airlines around the globe so you always know no stone is left unturned.
Book Your Accommodation
You can book your hostel with Hostelworld as they have the biggest inventory and best deals. If you want to stay somewhere other than a hostel, use Booking.com as they consistently return the cheapest rates for guesthouses and cheap hotels.
Don't Forget Travel Insurance
Travel insurance will protect you against illness, injury, theft, and cancellations. It's comprehensive protection in case anything goes wrong. I never go on a trip without it as I've had to use it many times in the past. My favorite companies that offer the best service and value are:
Looking for the Best Companies to Save Money With?
Check out my resource page for the best companies to use when you travel. I list all the ones I use to save money when I'm on the road. They will save you money when you travel too.
Want More Information on Central America?
Be sure to visit our robust destination guide on Central America for even more planning tips!