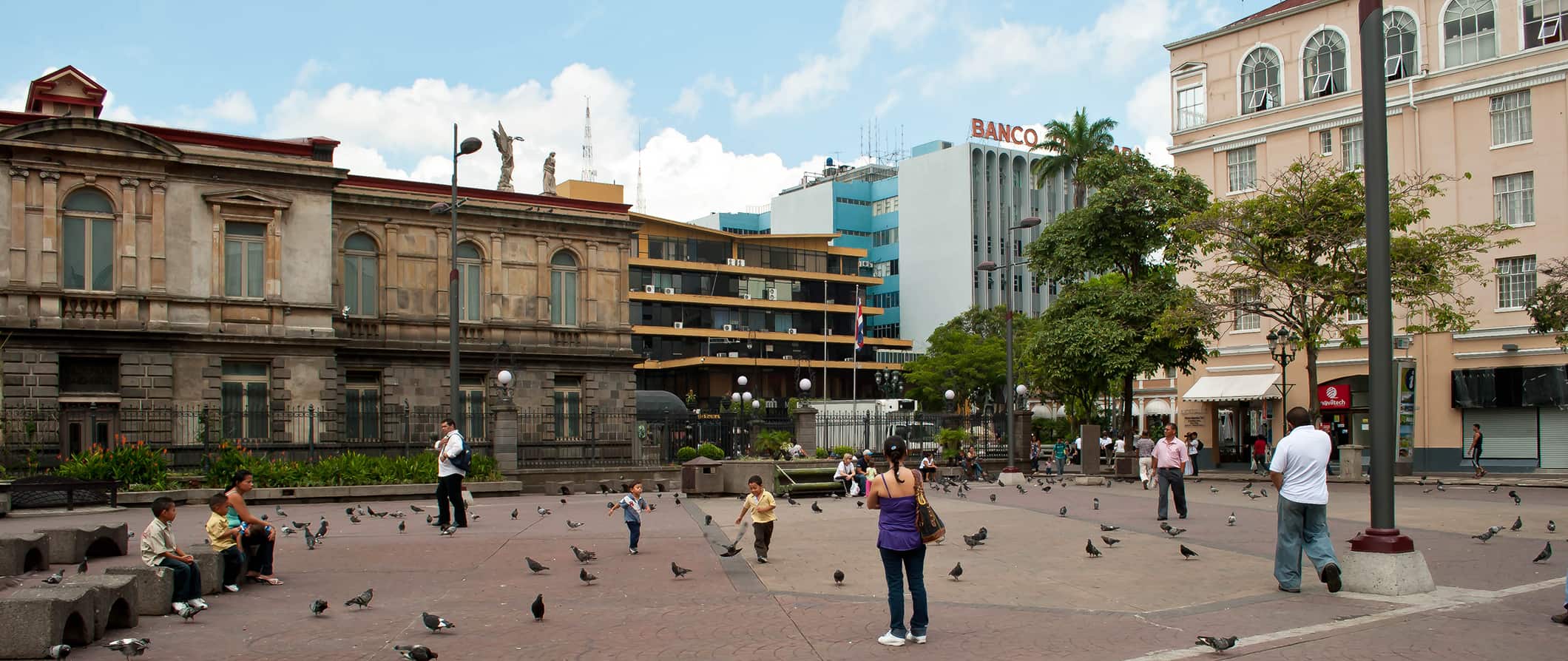 Costa Rica's capital city, San José, isn't my favorite spot to visit in the country. It's kind of gritty and only good for a few days.
On the plus side, there are a few things to do to keep you busy before you move on to nicer parts of the country. The city has some great museums, cool parks, funky hostels with pools, a theater, and some kick-ass restaurants. It's a good place for a quick visit to get your bearings before you move on to other parts of the country.
If you spend three days here, you've been here too long.
This travel guide to San Jose will give you the low down on everything you need to know to plan your visit and save money.
Top 5 Things to See and Do in San José
1. Explore Poas Volcano
Poas Volcano is the best day trip from the city. This volcano is active, but there's been no significant activity for 50 years since. The volcano has a sulfur water caldera so still and aquamarine it almost looks fake. It takes about two hours to hike the forested paths around the caldera. Entry is 9,200 CRC.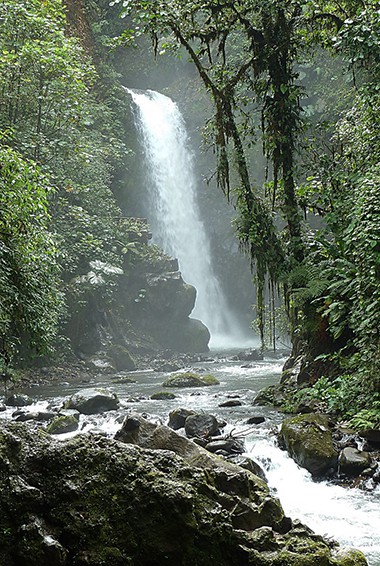 2. See the La Paz Waterfall Gardens Nature Park
This is another popular day trip from San Jose. Aside from the many waterfalls throughout the cloud forest, these gardens are also home to an aviary, hummingbird garden, butterfly garden, and a reptile area. Plan to stay at least 2 hours to see everything. Admission is 30,000 CRC.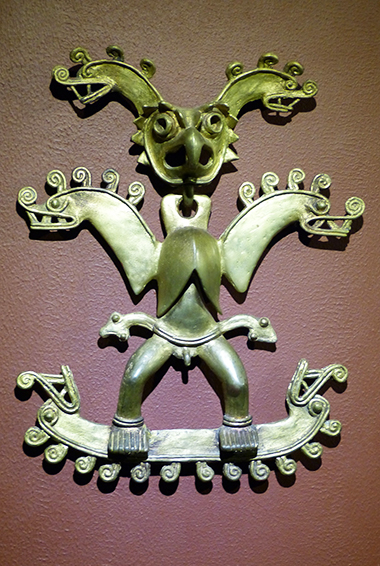 3. Visit the Pre-Colombian Gold Museum
This museum has an extensive display of Pre-Columbian gold dating back to 500 BCE. There are hundreds of exquisite items and antiques to admire including jewelry, coins, trinkets, and religious icons. It's fascinating! Admission is 9,250 CRC.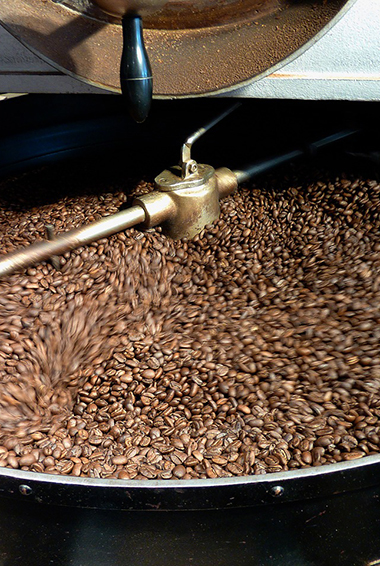 4. Take the Doka Coffee Tour
Doka is a 4,000-acre coffee plantation offering visitors the chance to experience every step of the coffee making process, from seeding to roasting. Many people combine a trip to the plantation with a trip to the Poas Volcano as you can do both easily in a day. Tours start at around 11,000 CRC.
5. Admire Costa Rica's art
This small museum offers a variety of permanent and temporary exhibitions of national and international artists, including Francisco Amighetti and Lola Fernández. Most of the artwork inside consists of paintings, but there are also some sculptures. Admission is free.
Other Things to See and Do in San José
1. Visit the National Center of Art & Culture
This sprawling museum occupies an entire block. It's home to the offices of the Cultural Ministry, several performing arts centers, and the Museum of Contemporary Art and Design, where you can see the work of cutting edge Costa Rican and Central American artists. This is also the place to see contemporary dance and theater. Admission is 1,850 CRC per person and is free on Mondays.
2. Take a canopy tour
Costa Rica is covered in dense rainforest terrain (51% of the country is rainforest), and seeing it from the treetop canopy is a unique way to experience it up close. A canopy tour involves gliding over the trees on a zip line, giving you chance to see the most active part of the rainforest – the upper tenth of the trees. Expect to pay around 62,500 CRC per person with a company like San Luis Canopy Tour.
3. Visit Jade Museum
The Jade Museum is located on the 11th floor of the National Insurance Building. It has the world's largest collection of Pre-Columbian jade, with pieces dating from 500 BC-800 BCE. The translucent jade carvings of fertility goddesses and animals are some of the collection's most impressive pieces. The museum also offers an excellent view of San José and the Central Valley. Admission is 9,600 CRC.
4. Take a beer tour
The craft beer scene in Costa Rica has taken off in recent years. Carpe Chepe Craft Beer Tour is a fun way to get acquainted with the local beer scene (and the city at large). You'll visit four bars, sample beers, learn how they're made, try some local food, and learn some interesting history about the city's unique neighborhoods. Tours start from 50,500 CRC.
5. Explore the Mercado Central
The Central Market is a good place to buy souvenirs, browse colorful market stalls, and check out the local food scene. I don't like shopping here, but if you want to eat delicious, local food, you can't leave this city without visiting. Make sure you know Spanish if you want to haggle, or you won't get any deals. It's open every day except Sundays from early in the morning to late afternoon.
6. Hike through Chirripo National Park
If you're an avid hiker or up for a challenge, consider booking a multi-day trek through Chirripo National Park. This park lies in the middle of the Talamanca mountain range and includes a huge swath of dense, lush rainforest. Pack well, and be prepared for unexpected weather conditions. Visitors require an entrance permit, which costs 11,100 CRC per person. A three-day hiking trip with a local guide costs around 235,000 CRC.
7. Hang out on Central Avenue
Central Avenue is the heartbeat of San Jose. It's full of shops, restaurants, and bars. The street is busiest between 4-5pm every day as the locals get off work and come here to hang out, eat, and listen to live music. There are also vendors everywhere selling local goods, so it's a great place to do some souvenir shopping and people watching.
8. Take a free walking tour
If you want to learn more about the history of San Jose while taking in the sights, take a free walking tour. You'll hear all about "ticos" culture, visit some secret spots where the locals hang out and see some street art along the way. Carpe Chepe runs free walking tours —just don't forget to tip your guide at the end!
For more information on other destinations in the country, check out these guides:
Get my best stuff sent straight to you!