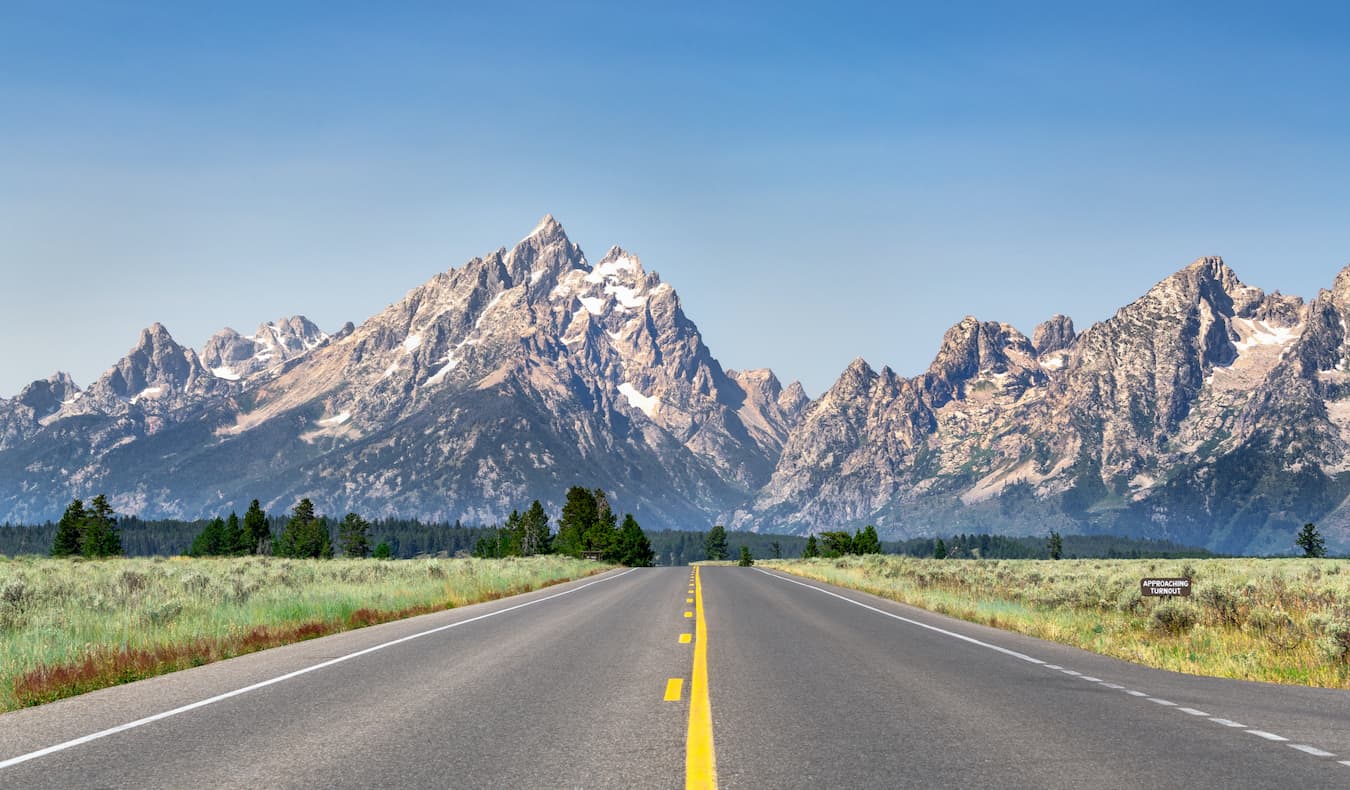 Posted: 9/1/22 | September 1st, 2022
I love road trips. You can just head off anywhere and you never know what you'll find. Small towns, beautiful parks, historic buildings. You go on your own schedule and can stay as little or as long as you want. There's good reason the road trip has a mystic allure to it.
Over the years, I've been on dozens of road trips, both at home and abroad. Some destinations are just meant to be driven around (think New Zealand, Ireland, Iceland, the United States, South Africa, etc, etc.).
However, when you don't have your own car, renting one is a pain in the ass. No one likes doing it and we all worry we're getting ripped off.
And, while many of us travelers are familiar with budget airlines and budget tour companies, we generally aren't as informed when it comes to car rental companies.
Which have the best deals?
Which have loyalty programs so you can earn points and upgrades?
How do you find a cheap car rental?
What's the best website to use?
And what about all the extras like insurance? Is it necessary?
To help you make the most of your next road trip, I wanted to share my tips and advice to help you find the cheapest car rental so you can save money and avoid common pitfalls that many travelers make.
Step 2: Check for Discounts & Deals
Some car rental websites share deals and discounts directly on their website. Both Budget and Avis, for example, have "last minute deals" sections on their website where you can find incredible discounts — as long as you're flexible with your dates and destination.
Most major car rental companies also offer discounts and deals to certain groups as well. For example, Alamo offers 25% off to AARP members (AARP is an interest group in the US for people 50 and over) while Avis offers up to 25% off to veterans. Check and see if there are any discounts or deals you qualify for before you book, such as corporate discounts, government discounts, senior discounts, or discounts that stem from any hotel or airline programs you are a part of.
Many travel credit cards also have perks or discounts for car rentals.

Step 3: Search for a Car
While you can certainly check each car rental company individually for a deal, the best way to compare prices is to use an aggregator. These websites compile information from every car rental website so you don't have to spend time manually comparing prices before you book.
Discover Cars is the best aggregator to use as it pulls more cars from more websites to ensure you find the best deal (it searches over 500 websites for deals).
You can use the widget below to check prices and get a quote quickly and easily:


Be sure to compare weekly and daily rates as well. For example, if you need a car for 4 days, compare the price for a 7-day trip as well. Sometimes it's cheaper to rent for a whole week and just return the vehicle early.

Step 4: Compare Aggregator with Direct Website
Once you find a car on Discover Cars, visit the car rental company's website to compare prices. For example, if you need a car for two weeks in Canada and Discover Cars finds you a deal with Avis, visit the Avis website directly and input the same dates/destination.
Usually, you won't find a better deal but sometimes if the prices are similar it might be worth booking direct so you can get the bonus points and perks from the loyalty program. However, more often than not Discover Cars will find you the best price.

Step 5: Check the Sharing Economy
Now that you've found the best deal, it's time to do a quick comparison with sharing economy websites like Turo. Turo is like Airbnb but for cars. Locals list their vehicle and a price per day and you can browse the options and book a vehicle. It's not available everywhere (they're currently in around 56 countries) but you can find it in most major cities. Depending on your needs and the duration of your trip, you might be able to find a cheaper deal.
Renters need to be at least 21 years old, have a valid driver's license, and have proof of a good auto insurance score. You can either pick up the car, have it dropped off, or meet the owner somewhere to get the keys.
Prices can be as low as $25 USD per day, making it an affordable option if you book early.
And, if you're looking for an RV, check out RVShare, which is similar to Turo but focused solely on RVs and campervans. They have the largest inventory out there.
There's also the website Imoova.com, where you relocate people's vehicles for them. You'll be on a deadline as vehicles need to be delivered by a certain date, however, rates are usually just $1 per day — and many include some money for gas too.

Step 6: Book Your Car (and Book Early!)
Book early. Like booking flights, the closer you are to the date, the more expensive the car will be — assuming there are any left to rent! The recent pandemic saw car rental prices skyrocket as people shifted from trips abroad to road trips at home. I suspect we'll see more and more people opting for road trips in the future, which means prices will be most competitive when booked early.
You can click here to get a quote directly from Discover Cars.

9 Questions to Ask Yourself Before You Rent a Car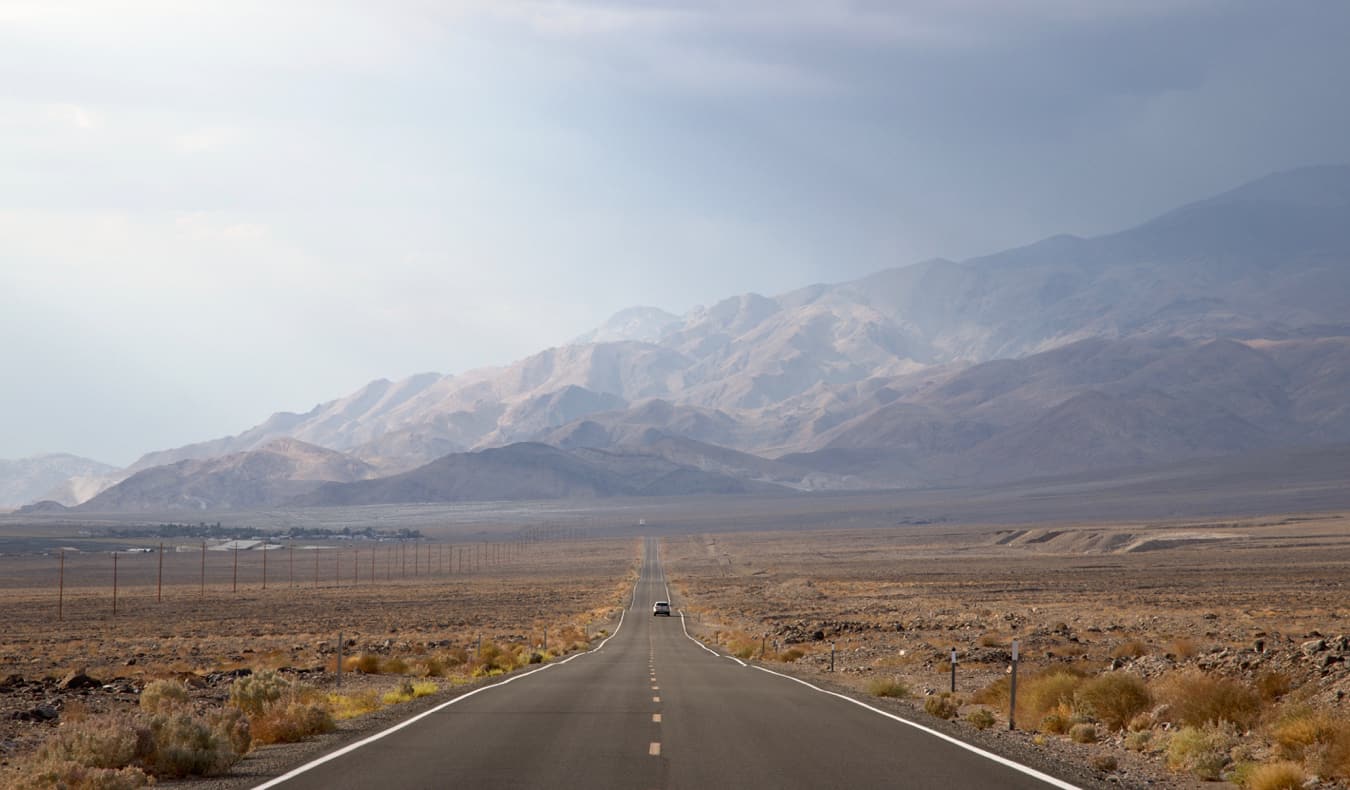 Now that you've found a cheap car rental, here are some considerations to keep in mind before you book your rental:
1. Are there driver requirements? – Some countries charge extra if a driver is under 25 years of age. Others require a certain amount of driving experience before one can rent a car (usually one year). Each country has different requirements, so make sure you read the fine print before you book.
2. What does your travel insurance policy require? – Car companies always push you to get extra insurance when you rent a car. But should you? That depends on whether you have your own travel insurance with collision coverage, your own car insurance, or coverage through your travel credit card.
Some travel insurance companies and credit cards want you to decline the insurance from the rental agency, while others insist you get it and make a claim with them first. Before you rent a car, make sure you understand what is required by your existing travel insurance plan.
3. What is not included? – Once you find a rental car, companies usually try to sell you all kinds of extras. GPS, liability insurance, satellite radio, a children's car seat — these are just some of the extras not included in most rental cars. Find out what is and isn't included, so you aren't surprised when picking up your vehicle.
4. Do you need to fill the tank at the end? – Some rental car companies allow you to drop off the car as is. Others insist you fill up the tank beforehand; if you don't, they charge you a highly inflated fee for the gas when they fill it up. To avoid getting billed, make sure you understand what is expected when you return the car.
5. How can you avoid getting scammed? – Before you head out on your trip, take pictures and videos of the car. Specifically, the bumper, windshield, and tires as these are the most likely areas to get damaged. That way, when you return it, they can't blame you for any pre-existing damage.
6. Do you have unlimited mileage? – Unlimited mileage is slowly becoming standard. However, it's not always the default, check that you have unlimited mileage for longer road trips. Otherwise, you'll be counting miles so you don't get billed extra.
7. Do they charge for an extra driver? – If you're going on a road trip with friends or family, chances are you'll be sharing the driving. Unless you're going with a spouse or domestic partner (which some companies include as an additional driver for free), that means you need to pay a fee for an extra driver, usually $10-20 USD per day! Limit your extra drivers if that's the case, otherwise you'll be charged a fortune. Also, keep in mind that it's illegal to charge fees for extra drivers in some places (such as California).
8. Where is the pickup/drop-off location? – Most travelers pick up their rental cars at the airport. While convenient, airports charge companies fees for operating there — fees that get passed onto the customer. It's worth checking around to see if there's a difference in price for off-airport locations. If they are easy to reach, chances are you can find a cheaper price there.
9. Is the car automatic or manual transmission? – If you're from the US or Canada and are used to driving an automatic vehicle, you might be surprised when renting a car abroad, as manual transmissions are standard in most other parts of the world. Because of this, renting an automatic-transmission car is usually more expensive. Double-check that you're renting a vehicle that you can actually drive (don't take chances trying to teach yourself on a rental car!).
***
Road trips are one of the best ways to explore a new destination and the freedom of having a car is unrivaled, allowing you to get off the beaten path and into all kinds of adventures. And knowing a few things before you rent a car can save you a lot of time, hassle, and expensive pricing.
Book Your Trip: Logistical Tips and Tricks
Book Your Flight
Find a cheap flight by using Skyscanner. It's my favorite search engine because it searches websites and airlines around the globe so you always know no stone is being left unturned.
Book Your Accommodation
You can book your hostel with Hostelworld. If you want to stay somewhere other than a hostel, use Booking.com as it consistently returns the cheapest rates for guesthouses and hotels.
Don't Forget Travel Insurance
Travel insurance will protect you against illness, injury, theft, and cancellations. It's comprehensive protection in case anything goes wrong. I never go on a trip without it as I've had to use it many times in the past. My favorite companies that offer the best service and value are:
Want to Travel for Free?
Travel credit cards allow you to earn points that can be redeemed for free flights and accommodation — all without any extra spending. Check out my guide to picking the right card and my current favorites to get started and see the latest best deals.
Ready to Book Your Trip?
Check out my resource page for the best companies to use when you travel. I list all the ones I use when I travel. They are the best in class and you can't go wrong using them on your trip.