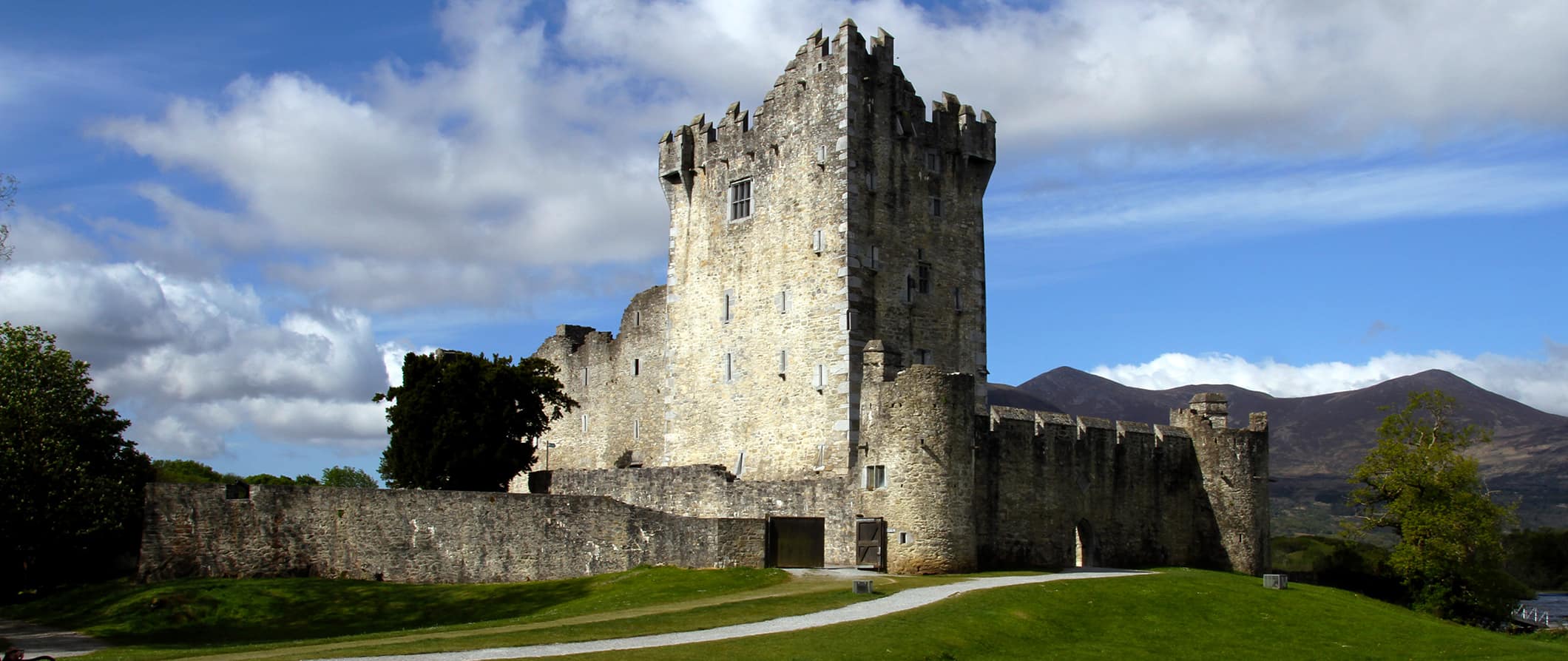 Ireland is a beautiful country filled with rolling green hills, castles, beautiful sheer cliffs, Guinness beer, and ultra-friendly locals. Dublin is a lively city with great pubs and history while the country is filled with beautiful landscapes and castles, so it's hard not to have a good time here. The country's small size makes it easy to explore regardless of the length of your trip. I absolutely love this country. It's a magical land full of wonder, history, and fun and I can't recommend visiting here enough. No one ever walks away unhappy from Ireland and, by using this travel guide, you'll know all the best things to do so you don't either. Visit Ireland. It's phenomenal.
Top 5 Things to See and Do in Ireland
1. Get down in Dublin
Most people who visit Ireland spend time in its capital city,
Dublin
. Dublin is synonymous with fun. Fans of Ireland's most famous export (Guinness) will find no shortage of pubs that claim to pour the city's best pint. The city's Georgian architecture, music, and "craic" have made Dublin one of Europe's most popular locations.
2. Admire the Cliffs of Moher
The Cliffs of Moher stretch for eight kilometers along the Atlantic coast and reach a height of 214 meters. They are home to a wide variety of birds and offer fantastic views that many have seen on postcards and paintings. Beware of the fog! When I went it was too cloudy to even see the cliffs! Save this activity for a nice day.
3. The Giant's Causeway
Cross the border into Northern Ireland to visit the famous Giant's Causeway, a natural phenomenon that looks like a staircase for giants! It's open daily from 9am-5pm with some extended hours depending on the month and it costs 10 EUR.
4. Drive along the Ring of Kerry
Also known as the Iveragh Peninsula, this is one of the most well-trodden tourist trails in Ireland. The Ring of Kerry is filled with winding coast roads, lakes, mountainous terrain, and historical forts. Photogenic is an understatement for this area.
5. Wander around Galway
Famous for its horse racing festival every July,
Galway
is popular with tourists from all over the world. Connemara, where 'The Quiet Man' was filmed is a must see, along with Kylemore Abbey, a beautiful Benedictine monastery. Galway City itself is a hub for students, writers, and musicians.
Other Things to See and Do
(Click the title to expand the text)
1. Spot whales in Cork
Cork is a bustling city nestled on Ireland's south coast. Originally a maritime hub, Cork is now a cosmopolitan university city filled with cheap eats and a lively nightlife. Surfing and whale watching are also popular here.
2. Party on St. Patrick's Day
St. Patrick is Ireland's patron Saint, and as the legend goes, he drove all the snakes out of the country. To celebrate, everyone gets incredibly drunk (though not as drunk as we get in the US). Whether you believe the legend or not, this is the biggest party of the year in which everyone is Irish. The biggest parade takes place in Dublin.
3. Kiss the Blarney Stone
Home to the famous Blarney Stone, Blarney Castle sits just outside Cork. Visitors flock to see the Stone which is said to bestow eloquence on all those who kiss it. Admission is 13 EUR and it's open daily from 9am to at least 5pm
4. Visit a castle
Ireland is steeped in history and the entire country is covered in castles, all in various states of (dis)repair. From the crumbling ruins of Dunluce Castle to the impeccably preserved Cahir Castle in Tipperary, it's hard to miss these historical beauties. You can kiss the Blarney Stone at the castle that bears the same name. It's supposed to bring good luck.
5. Hike in Connemara
This national park is an awe-inspiring area. Many people come here for hiking and forest bike riding. There are a few castles within the park as well as an old mining area and a heritage and history center.
6. John F. Kennedy Arboretum
Located in County Wexford, this garden is home to over 4,500 species of trees and shrubs. There are several tea rooms, a visitors' center, and a picnic area. During the summer, there is also a little train that runs through the park. It's open daily from 10am until at least 5pm and costs 4 EUR.
7. Visit the Aran Islands
Less than an hour off of the mainland lies the wild beauty of these non-contemporary islands. Here you can get around by bus, bike, or pony trap, whilst you see the various heritage sights, ruins, castles, and more. Tobar Einne and O'Briens Castle are the two major attractions to see.
8. Go back in time at Ulster Museum
Just a stone throw away from the Botanical Gardens in Belfast, this museum is host to an odd collection of artifacts and reveals the interesting history of Northern Ireland. There is even an exhibit on local wildlife. It is nice to have tea in the café as well. Admission is free and the museum is open daily (except Mondays) from 10am-5pm.
9. Be Entranced by Newgrange
Newgrange is a prehistoric burial mound that dates back over 5000 years, even older than Stonehenge. Every year, on the date of the Winter Solstice, a beam of light streams down the perfectly aligned entrance passage to illuminate the interior of the burial chamber. Newgrange has been designed to offer a very interesting, informative visit. Admission is 6-11 EUR and it's open from 9:30am-5pm with some extended hours depending on the season.
10. Return to the Middle Ages in Killarney
Killarney is one of Ireland's most popular tourist destinations, mostly for its undeniable medieval charm. Visit Muckross Abbey (a 15th-century Franciscan friary), Ross Castle, or just wander around the town itself. This is also the traditional starting point for exploring the Ring of Kerry.