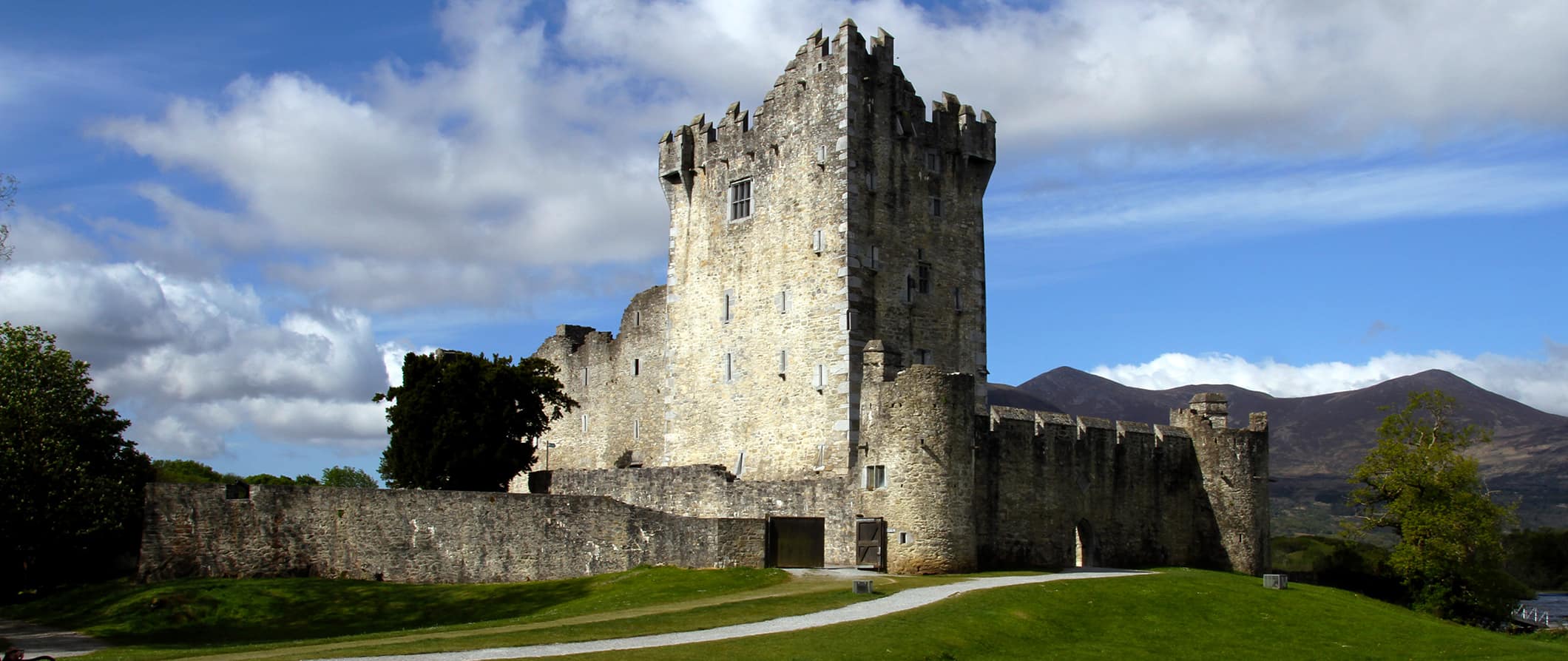 I love backpacking around Ireland. With rolling green hills, historic castles, beautiful seaside landscapes, and all the Guinness and Jameson you need, Ireland is an enchanting post-card perfect destination with tons to see and do.
While many people visit Ireland, most of them just stick to Dublin, see the main sights, drink a few pints, and head on their way.
But there is so much more to traveling here — especially if you have time to rent a car and get off the beaten path (Ireland is the perfect road trip country. Seriously. Drive around! You'll find cool little towns and tons of castle ruins.)
Anyone who has spent time in Ireland will agree that it's a magical land full of wonder, history, and fun. No one ever leaves Ireland unhappy.
This Ireland travel guide can help you make the most out of your time on the Emerald Isle and ensure you have fun without breaking the bank.
Click Here for City Guides
Top 5 Things to See and Do in Ireland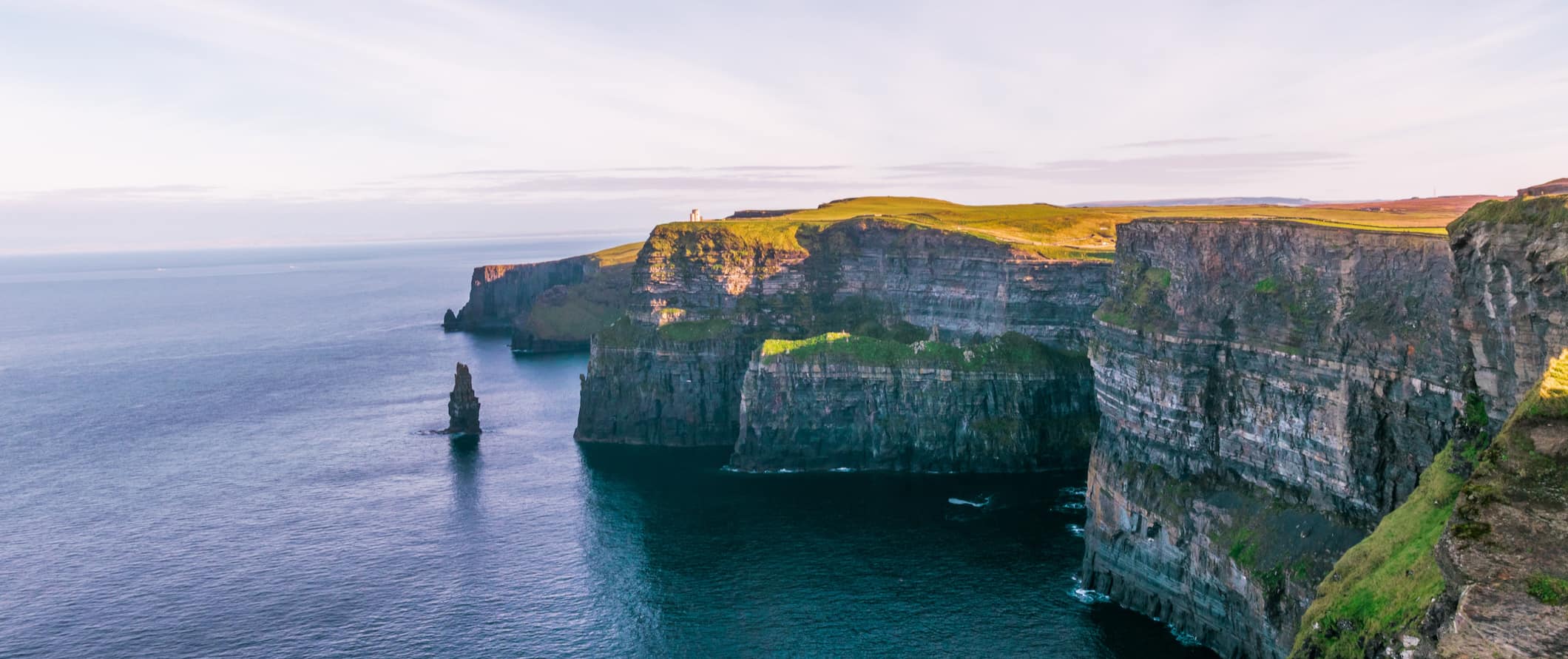 1. Have fun in Dublin
Dublin is synonymous with fun. Fans of Ireland's most famous export (Guinness) will find no shortage of pubs that claim to pour the city's best pint. The city's Georgian architecture, bountiful live music, and "craic" make Dublin one of Europe's most popular destinations.
2. Admire the Cliffs of Moher
The Cliffs of Moher stretch for five miles (8km) along the Atlantic coast in County Clare. They reach a height of 214 meters (702ft) and are home to a wide variety of birds. Save this activity for a sunny day. Admission is 10 EUR.
3. See the Giant's Causeway
Cross the border into Northern Ireland to visit the famous Giant's Causeway, a natural phenomenon composed of over 40,000 basalt pillars that look like a staircase for giants. The pillars are around 50 million years old and are a UNESCO World Heritage Site. Admission is free.
4. Drive along the Ring of Kerry
This is one of the most well-trodden tourist trails in Ireland. Stretching almost 125 miles (200km), the Ring of Kerry is filled with winding coastal roads, lakes, mountainous terrain, and historical forts. If you want to challenge yourself, trek the 135-mile (215-kilometer) Kerry Way on foot!
5. Wander around Galway
Galway is a hub for students and musicians and has a younger vibe to it. There's a lively nightlife scene here and tons of buskers in the Latin Quarter. Don't miss Kylemore Abbey, a beautiful Benedictine monastery.
Other Things to See and Do in Ireland
1. Spend time in Cork
Cork is a bustling city nestled on Ireland's southern coast. Originally a maritime hub, Cork is now a cosmopolitan university city filled with cheap eats and a lively nightlife. Many people come here to kiss the Blarney Stone for good luck, hike around Gougane Barra, and to enjoy the coastal landscape around Mizen Head. Surfing and whale watching are also popular here as minke whales, fin whales, and humpback whales are commonly seen along the coast (expect to pay around 55 EUR for a whale watching tour).
2. Party on St. Patrick's Day
St. Patrick is Ireland's patron saint. As the legend goes, he drove all the snakes out of the country. Whether you believe the legend or not, this is the biggest party of the year in which everyone is Irish. The biggest parade takes place in Dublin. It's one of the biggest parties in the world so be sure to book your stay in advance as everything sells out quickly!
3. Kiss the Blarney Stone
Blarney Castle sits just outside Cork. Built in the 15th century, visitors flock here to see the Stone, which is made of Carboniferous limestone and is built into the castle itself. The stone was set in 1446 and it is said to bestow eloquence on all those who kiss it ("blarney" has come to mean "flattering speech"). Admission is 18 EUR (16 EUR if you buy your ticket online).
4. See historic castles
Ireland is steeped in history and the entire country is covered in castles (there are some 30,000 castles and castle ruins here). From the crumbling ruins of Dunluce Castle to the impeccably preserved Cahir Castle in Tipperary, it's hard to miss these historical beauties. If it's in your budget, attend a medieval banquet at the Bunratty Castle in Clare or book a room at the beautifully restored Ashford Castle in County Mayo. If you're just on a quick trip to Dublin, take the 30-minute train outside the city to the Malahide Castle. If you plan on visiting a lot of castles, get the Heritage Card. It's 40 EUR and provides free entry into tons of Ireland's castles.
5. Hike in Connemara
This national park in County Galway covers some 12 square miles (30 sq km), offering scenic views and great hiking. Most people come here for hiking and forest bike riding, though there are a few castles within the park as well as an old mining area and a heritage and history center. There are also tons of wildlife to spot, such as rabbits, foxes, stoats, hawks, falcons, and herds of Connemara ponies. Admission is free.
6. Wander the John F. Kennedy Arboretum
Located in County Wexford 30 minutes west of Waterford, this garden is home to over 4,500 species of trees and shrubs. There are several tea rooms, a visitors' center, and a picnic area here too. The arboretum gets its name from the fact that JFK's great-grandfather was born nearby and the President visited in 1963. The arboretum opened 5 years later in his honor, paid for by donations from Irish Americans. Admission is free.
7. Explore the Aran Islands
Located in Galway Bay, only 1,200 people call these islands home. Here, Irish is the primary language (though many also speak English). You can get around by bus, bike, or carriage as you see the various heritage sights, ruins, castles, and scenic landscapes. Tobar Einne and O'Briens Castle are two of the most popular attractions to see, as well as Dun Aengus, a Bronze Age and Iron Age fort hugging the coast of Inis Mor. Inis Mor is the largest of the islands and the most accessible. You can take a bus from Galway and hop on the ferry from Rosseveal (13 EUR).
8. Go back in time at Ulster Museum
Head into Northern Ireland for a day trip and visit the Ulster Museum. It has a vast and diverse collection of all kinds of artifacts and artwork, ranging from archeology and local history to wildlife and dinosaurs to relics from the Spanish Armada and more. It's the biggest museum in Northern Ireland. Admission is free.
9. See Newgrange
Located 45 minutes north of Dublin by car, Newgrange is a prehistoric burial mound that dates back over 5,200 years (which makes it older than both Stonehenge and the Great Pyramids). Human remains, as well as other artifacts, were found in the massive tomb, which is composed of a ring of stone topped by earth. Inside are several burial chambers and passageways. Every year on the Winter Solstice, a beam of light streams down the perfectly aligned entrance passage to illuminate the interior chamber. Admission is 7 EUR.
10. Visit Killarney
Killarney is one of Ireland's most popular tourist destinations thanks to its undeniable medieval charm. Located in the southwest of the country, here you can visit Muckross Abbey (a 15th-century Franciscan friary), Ross Castle (which also dates to the 15th century), and just wander around the town itself. This is also the traditional starting point for exploring the Ring of Kerry.
11. Learn about (and sample some) whiskey
If you're a whiskey fan, take a tour of the Jameson Distillery in Cork and see how Irish whiskey is made. Jameson is one of the oldest whiskey companies in Ireland and is the best-selling Irish whiskey in the world. On a tour, you'll visit the main buildings and learn how their whiskey is made and how the company got started. There are several different tours, but the Jameson Distillery Experience tour is the best value at 23 EUR. It's 75-minutes and includes a whiskey sample
For more information on specific cities in Ireland, check out these guides:
Ireland Travel Costs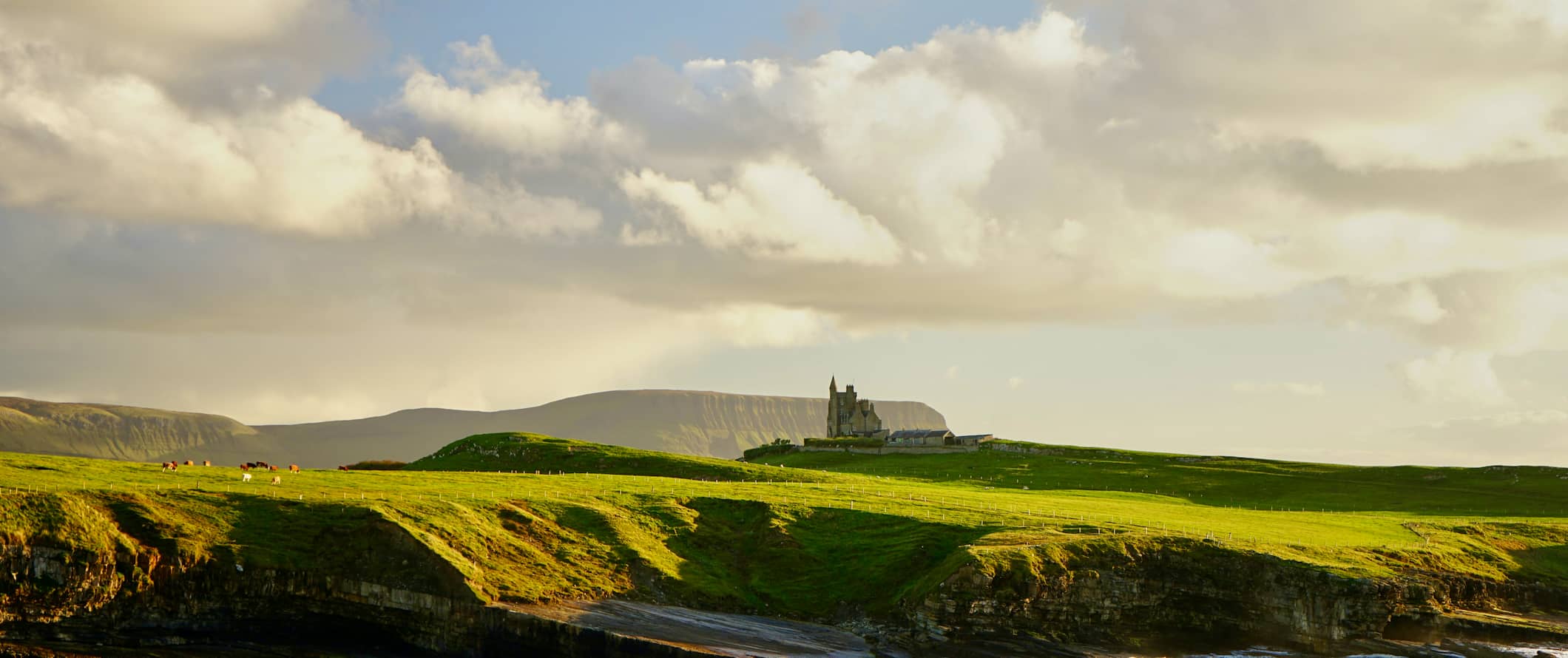 Accommodation – Prices average 20-35 EUR per night for a hostel dorm room with 4-8 beds. You can find private rooms that sleep two ranging from 60-100 EUR. Free Wi-Fi is standard and most hostels also include self-catering facilities.
For those traveling with a tent, a basic plot for two people without electricity can be found for around 12 EUR per night.
Budget hotels average 75-120 EUR. Free Wi-Fi is standard and some also include an Irish breakfast (eggs, sausage, and beans).
Airbnb is available all around the country with private rooms starting at 55 EUR per night. Full apartments with a kitchen average 100 EUR per night. Expect to pay double if you don't book in advance.
Food – Ireland is very much a "meat and potatoes" country. Potatoes have been a common staple since the 18th century, along with seafood (it's an island after all!). Cod, salmon, and oysters are some of the most popular seafood options, with other staple dishes being shepherd's pie, black pudding, bacon and cabbage, fish and chips, and meat stews.
A traditional meal costs around 15 EUR. For a multi-course meal with a drink, expect to pay at least 30 EUR. Fast food (think McDonald's) starts at 8 EUR for a combo meal.
Pizza costs 7-10 EUR for a medium while Chinese food costs around 9-12 EUR for a main dish. Fish and chips can be found for as little as 6 EUR.
Beer is around 5 EUR while a latte/cappuccino is 3.50 EUR. Bottled water is 1.50 EUR.
If you want to cook your meals, expect to pay 45-55 EUR per week for groceries that include basic staples like pasta, rice, produce, and some meat.
Backpacking Ireland Suggested Budgets
On a backpacking budget of 55 EUR per day, you can stay in a hostel dorm, cook all your meals, limit your drinking, take public transportation, and do free and cheap activities like free walking tours or visiting castles. If you plan on drinking, add 5-15 EUR per day to your budget.
On a mid-range budget of 125 EUR per day, you can stay in a private hostel room or Airbnb, eat out for most meals at cheap fast food places, have a couple of drinks, take the occasional taxi, and do more paid activities like visiting the Cliffs of Moher.
On a "luxury" budget of at least 240 EUR per day, you can stay in a hotel, eat out anywhere you want, drink more, rent a car for day trips, and do as many tours and excursions as you want. This is just the ground floor for luxury though. The sky is the limit!
Accommodation
Food
Transportation
Attractions
Average Daily Cost
Backpacker
25
10
10
10
55
Mid-Range
60
25
20
20
125
Ireland Travel Guide: Money-Saving Tips
While there's nothing here that costs a ton of money, all those pub visits can really add up! Here are some tips to help you save money in Ireland:
Student discounts – A valid student ID can get you discounts of up to 50% on many attractions, museums, and buses throughout the country. If you have a valid student ID, always ask for discounts.
Drink less – Ireland's strong pub culture can hit your wallet hard. Temper the cost by visiting happy hours, drinking at home, or skipping drinks altogether.
Eat the pub food – Eat at the pubs for hearty local Irish food that won't destroy your wallet. It's not healthy, but it's affordable.
Get an OPW Heritage Card – If you love to tour heritage sites, pick up this card. It provides free access to most of the castles throughout the country. The card is 40 EUR.
Stay with a local – Couchsurfing connects you with locals who can give you a free place and show you around their city. You not only get to save money but you make a new friend in the process!
Eat early – Many restaurants have budget dinner options if you eat early (usually before 6pm). You won't have as much variety since it's a set menu, but it will be much cheaper!
Bring a water bottle – The tap water here is safe to drink so bring a reusable water bottle to save money and reduce your plastic use. LifeStraw is my go-to brand as their bottles have built in filters to ensure your water is always clean and safe.
Where to Stay in Ireland
Need a place to stay in Ireland? Here are my suggested spots if you're on a budget:
How to Get Around Ireland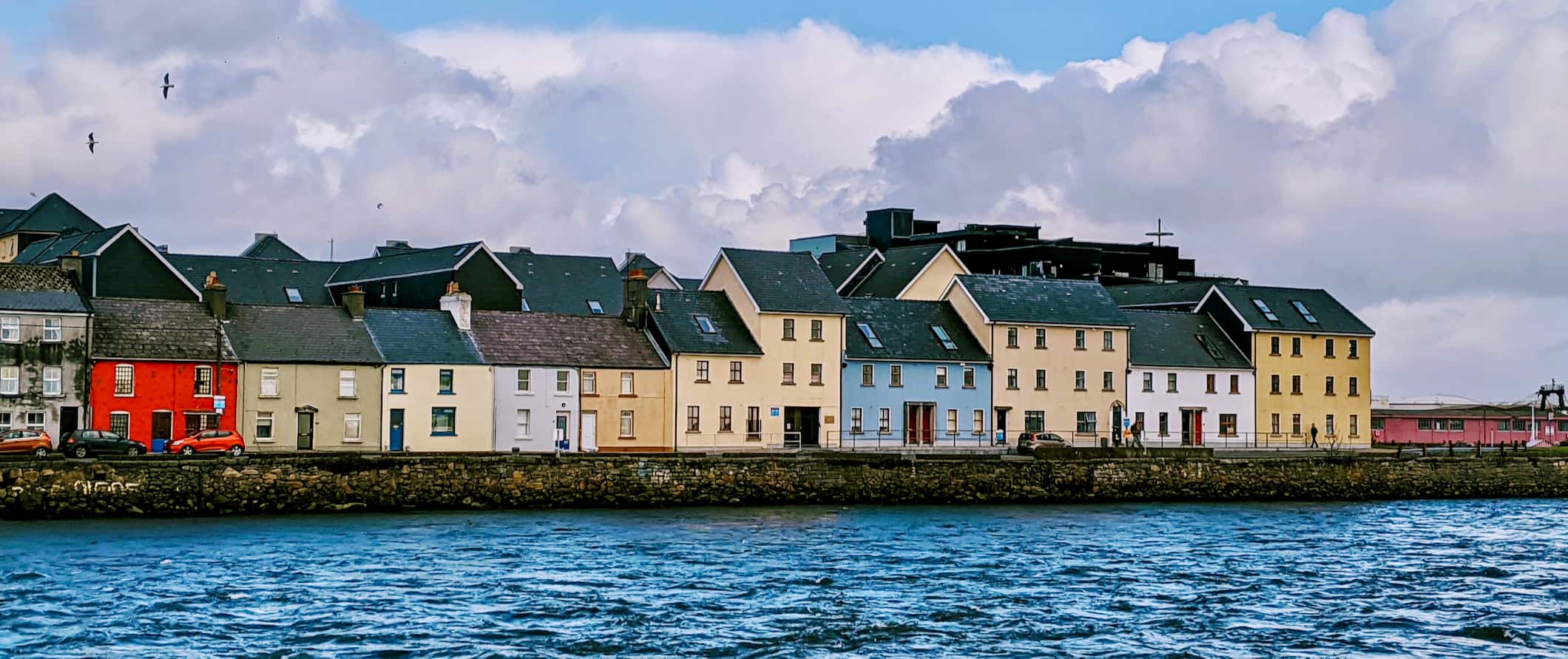 Public transportation – Public transportation in Ireland is clean, safe, and reliable. Bus trips around Dublin cost about 3 EUR while Galway tickets are 2.40 EUR and tickets in Belfast are 1.60 GBP if you head into Northern Ireland.
With a LEAP card (a card you can top up to use on the country's public transportation), you can use all public transportation options for reduced prices (up to 31% off compared to cash tickets). You can even use it for DublinBikes self-service bicycle rentals.
A day pass on public transportation costs 10 EUR.
Bus – Ireland is a small island so you won't find too many routes that are longer than a few hours. That means that prices are pretty reasonable. The 2.5-hour trip from Dublin to Belfast in Northern Ireland costs around 20 EUR. A bus from Dublin to Galway takes about 2.5 hours and costs between 12-25 EUR.
Bus Éireann is the main coach service, while Translink serves the North (and includes Ulsterbus and Goldline). You can search their website for the best deals and for route schedules. If you book early, you'll get the lowest ticket prices.
There's a really handy journey planning website that can help you plan your route (but you can't buy tickets there).
Train – Irish Rail is the main train service provider in Ireland. While the train is more expensive than the bus, it's still quite affordable. Cork to Dublin takes around 2.5 hours and costs 20-30 EUR while Galway to Dublin costs 17-25 EUR and takes about the same amount of time.
Bus & train passes – Ireland has several rail and bus passes that might make sense for you depending on your itinerary and budget:
Irish Explorer – Five days of unlimited Irish Rail travel within 15 consecutive days for 160 EUR.
Sunday Day Tracker – This deal is for one day of unlimited travel (Sundays only) on Translink buses and trains in the North. It costs 7.50 GBP.
Trekker Four Day – Unlimited travel on Irish Rail within a four-day period for 110 EUR.
Car Rental – Renting a car in Ireland is affordable, with prices starting around 20 EUR per day for a multi-day rental. Renting a car is the best way to get around the country. Just keep in mind that most rentals are manuals and that they drive on the left.
Hitchhiking – Hitchhiking in Ireland is very safe, but it can be difficult in the countryside where there is minimal traffic. It is not often easy to get a ride, but it's also not impossible. Hitchwiki is the best website for additional hitchhiking info.
When to Go to Ireland
Ireland's temperate climate makes it a good destination to visit year-round, keeping in mind that you're guaranteed to encounter rain no matter when you visit!
The summer months (June-August) are the warmest so this is when the country is at its liveliest. However, keep in mind that this is peak season so you'll compete for accommodation in the larger cities. Prices are a little inflated too. Average temperatures hover between 56-68°F (13-20°C) but can climb to 77°F (25°C) or more.
Winters can be drizzly with short daylight hours, but temperatures rarely fall below freezing. Just dress warmly and be prepared for lots of indoor activities if you visit during this time.
Saint Patrick's Day in March is huge all around the country. During this time, hostels and hotels fill up quickly and prices spike. Temperatures are still mild and Ireland is just as beautiful as ever but you'll need to book your accommodation in advance.
Overall, the shoulder seasons (March-May and September-October) are my favorite times to visit. Aside from St. Patrick's Day, you'll find prices to be a little lower and the country to be less busy. The weather is decent enough for exploring too. Just bring an umbrella!
How to Stay Safe in Ireland
Ireland is very safe and the risk of violent crime is low. That said, scams and pick-pocketing can occur in high-traffic areas, especially around tourist attractions like Temple Bar in Dublin. But as long as you keep your valuables secure you should be fine.
If you rent a car, don't leave valuables inside the vehicle overnight as break-ins can occur.
Solo travelers — including solo female travelers — shouldn't worry too much about crime here. Just take the standard precautions you take anywhere else.
If you do experience an emergency, dial 112 or 999 for assistance.
If you're worried about scams, you can read about 14 travel scams to avoid here.
Always trust your gut instinct. If a taxi driver seems shady, stop the cab and get out. If your hotel is seedier than you thought, switch. Make copies of your personal documents, including your passport and ID.
The most important piece of advice I can offer is to purchase good travel insurance. Travel insurance will protect you against illness, injury, theft, and cancellations. It's comprehensive protection in case anything goes wrong. I never go on a trip without it as I've had to use it many times in the past. You can use the widget below to find the policy right for you:
Ireland Travel Guide: The Best Booking Resources
These are my favorite companies to use when I travel. They consistently have the best deals, offer world-class customer service and great value, and overall, are better than their competitors. They are the companies I use the most and are always the starting point in my search for travel deals.
Skyscanner – Skyscanner is my favorite flight search engine. They search small websites and budget airlines that larger search sites tend to miss. They are hands down the number one place to start.
Hostelworld – This is the best hostel accommodation site out there with the largest inventory, best search interface, and widest availability.
Booking.com – The best all around booking site that constantly provides the cheapest and lowest rates. They have the widest selection of budget accommodation. In all my tests, they've always had the cheapest rates out of all the booking websites.
HostelPass – This new card gives you up to 20% off hostels throughout Europe. It's a great way to save money. They're constantly adding new hostels too. I've always wanted something like this and glad it finallt exists.
Intrepid Travel – If you want to do group tours, go with Intrepid. They offer good small group tours that use local operators and leave a small environmental footprint. And, as a reader of this site, you'll get exclusive discounts with them too!
Get Your Guide – Get Your Guide is a huge online marketplace for tours and excursions. They have tons of tour options available in cities all around the world, including everything from cooking classes, walking tours, street art lessons, and more!
Eurail – If you are going to Europe and taking a lot of high speed or long distance trains, get a rail pass. I've used a rail pass three times and saved hundreds of dollars each time. The math just works.
The Man in Seat 61 – This website is the ultimate guide to train travel anywhere in the world. They have the most comprehensive information on routes, times, prices, and train conditions. If you are planning a long train journey or some epic train trip, consult this site.
Rome2Rio – This website allows you to see how to get from point A to point B the best and cheapest way possible. It will give you all the bus, train, plane, or boat routes that can get you there as well as how much they cost.
FlixBus – Flixbus has routes between 20 European countries with prices starting as low 5 EUR! Their buses include WiFi, electrical outlets, a free checked bag.
SafetyWing – Safety Wing offers convenient and affordable plans tailored to digital nomads and long-term travelers. They have cheap monthly plans, great customer service, and an easy-to-use claims process that makes it perfect for those on the road.
Ireland Gear and Packing Guide
If you're heading on the road and need some gear suggestions, here are my tips for the best travel backpack and for what to pack!
The Best Backpack for Travelers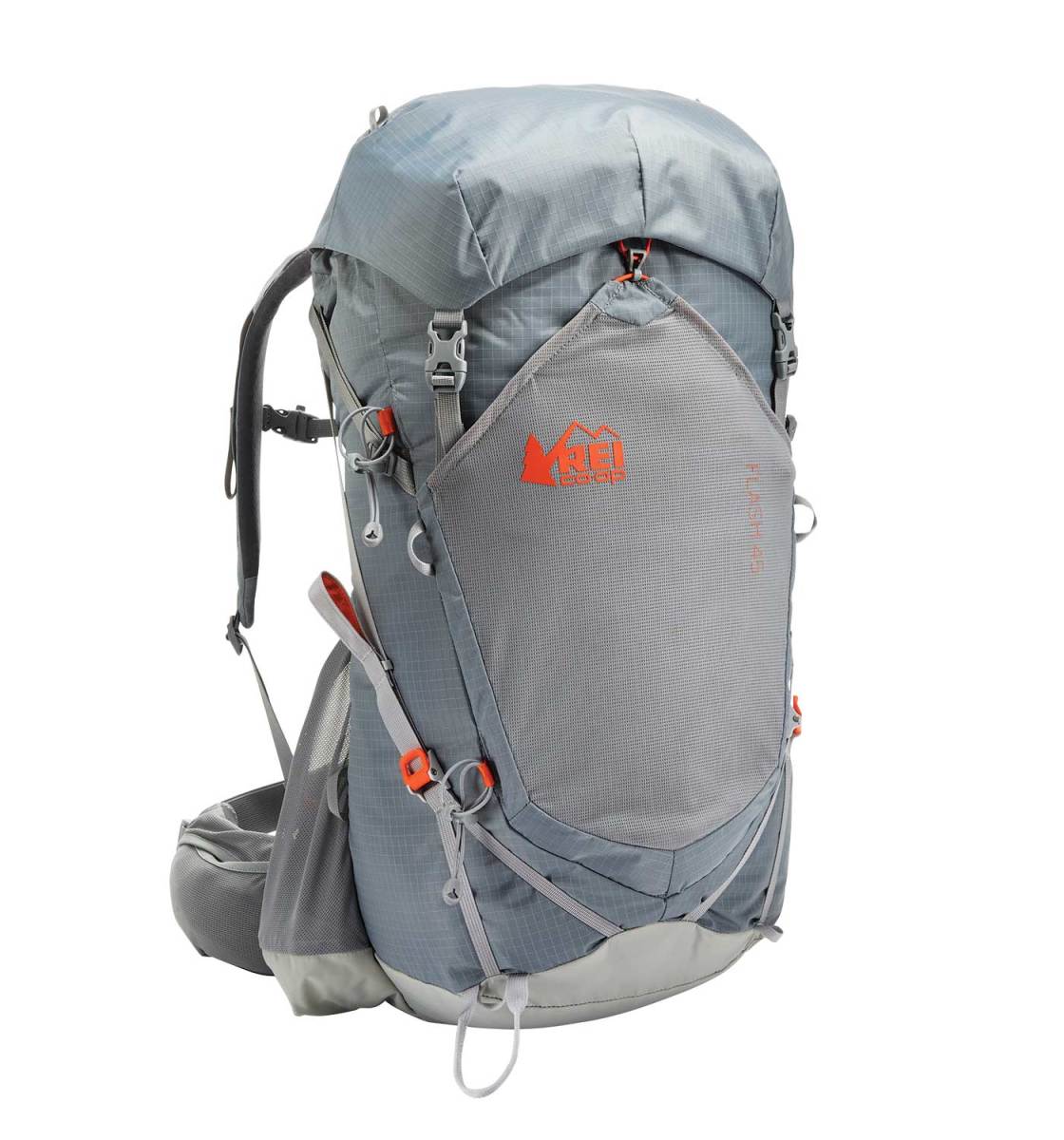 What's the best backpack for traveling long-term? I recommend the
REI Flash 45 Pack
. It's light and comfy, top loading, and fits perfectly in an airplane's overhead bin.
Size:
45-47L
Straps:
Thick and cushy with compression technology that pulls the pack's load up and inwards so it doesn't feel as heavy.
Features:
Removable top lid, pocket at the front, hydration compatible, contoured hip belt
If you want something different, refer to my article on how to choose the best travel backpack for tips on picking a pack and other backpack suggestions.
What to Pack for Your Trip
Clothes
1 pair of jeans (heavy and not easily dried, but I like them; a good alternative is khaki pants)
1 pair of shorts
1 bathing suit
5 T-shirts (Unbound Merino is my preferred company. If you're a member of TNN+, you can get 15% off your purchase)
1 long-sleeved T-shirt
1 pair of flip-flops
1 pair of sneakers
6 pairs of socks (I always end up losing half)
5 pairs of boxer shorts (I'm not a briefs guy!)
1 toothbrush
1 tube of toothpaste
1 razor
1 package of dental floss
1 small bottle of shampoo
1 small bottle of shower gel
1 towel
Deodorant
Small Medical Kit (safety is important!!!)
Miscellaneous
Female Travel Packing List
I'm not a woman, so I don't know what a woman wears, but Kristin Addis, our solo female travel guru, wrote this list as an addition to the basics above:
Clothing
1 swimsuit
1 sarong
1 pair of stretchy jeans (they wash and dry easily)
1 pair of leggings (if it's cold, they can go under your jeans, otherwise with a dress or shirt)
2-3 long-sleeve tops
2-3 T-shirts
3-4 spaghetti tops
1 light cardigan
Toiletries
1 dry shampoo spray & talc powder (keeps long hair grease-free in between washes)
1 hairbrush
Makeup you use
Hair bands & hair clips
Feminine hygiene products (you can opt to buy there too, but I prefer not to count on it, and most people have their preferred products)
For more on packing, check out these posts:
Ireland Travel Guide: Related Articles
Want more info? Check out all the articles I've written on backpacking/traveling Ireland and continue planning your trip: