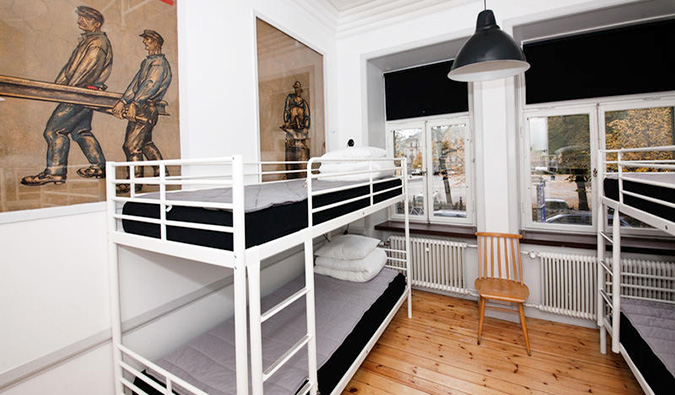 The last time I wrote about great hostels in Europe was in 2011, and since then, I've stayed in many, many new hostels. Some were wonderful; others I couldn't leave quick enough. Hosteling is very popular and established in Europe, and there's a growing "luxury" hostel trend that incorporates more amenities (and higher prices) for travelers. Since hostels come and go and quality can change rapidly, I thought my 2011 post needed an update. Here are what I currently consider to be some of the best hostels in Europe:
(Note: The hostels on my old list are still solid and I've included some in this list.)
Generator Hostels


The Generator is a hostel chain with locations throughout Europe. I've stayed in two of their locations — Copenhagen and Dublin — and loved both. The hostels have great bars and restaurants, clean showers, comfortable beds, laundry services, and highly competitive rates (10 euros a night in Dublin!). My only complaints are that the Wi-Fi is often slow and they charge for breakfast, but having stayed in two of their locations, I'd surely stay in others. (They also have karaoke at their Copenhagen location.)
City Backpackers


I stayed here years ago and recently returned when my tour group was in Stockholm. The place was just as amazing as I remember. They still have a very nice café and an outdoor eating/sitting area. Their beds and pillows are still super cozy and comfortable, plus they have a huge kitchen, common room, sauna, and laundry facilities. And you can't turn a corner without bumping into a public computer. City Backpackers was and still is one of the top hostels in Europe.
St. Christopher's Barcelona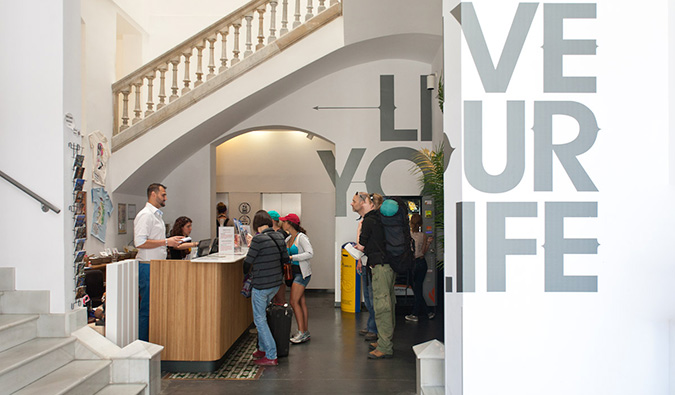 Located right near La Rambla, everything about this place is brand new since the hostel just opened in the summer of 2013. I really love the curtains on the dorm beds and the gigantic bar/outdoor area next to the hostel. In general, I really like the St. Christopher's brand. They offer fun, clean, sociable, and modern hostels all over Europe.
The Flying Pig Amsterdam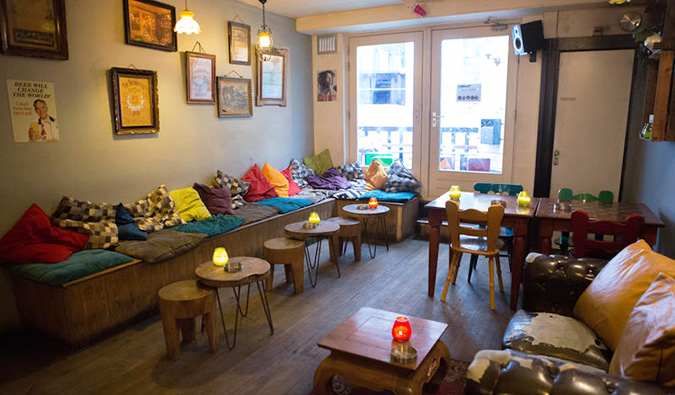 This is still one of my all-time favorite hostels. The facilities here are standard and the price a bit expensive, but I love the atmosphere. While this hostel is popular with travelers looking to chill and smoke, the bar area gets very busy at night with people who don't want to get high. The staff here is what really makes this place special. They hang out with guests, are experts on the city, and are always helpful. Moreover, this hostel has some of the comfiest beds and fluffiest pillows of any hostel I've ever stayed at. The Flying Pig has two locations in the city, and I prefer the uptown location because it's smaller and easier to meet people.
The folks behind the Flying Pig also run Winston's, another hostel. That place has a great bar and is next to a rock club that showcases a lot of good local musicians. Tell Allen I say "hi!"
Goodnight Hostel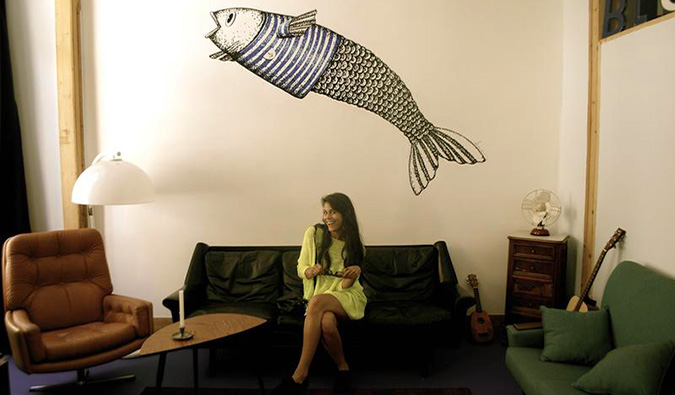 I stumbled across this hostel in Lisbon (mostly because it was super cheap), and I'm really glad I did. Conveniently located downtown, they offer free dinner and sangria, and they organize nights out. There's a small common area, and the showers had amazing water pressure. This small hostel becomes very intimate and makes it easy to meet fellow travelers. This was one of the best hostels I stayed at during 2013. They have a sister hostel called Goodmorning Hostel, which I can only assume is just as good.
Skanstull Stockholm


My second favorite hostel in Stockholm after City Backpackers, this place was remodeled in 2013 and has a brand-new, larger kitchen and common area. They really did a good job, and the kitchen is one of the nicest I've seen in a hostel in a long, long time. The hostel is quite small overall, but that provides a close-knit setting for getting to know other travelers.
Gallery Hostel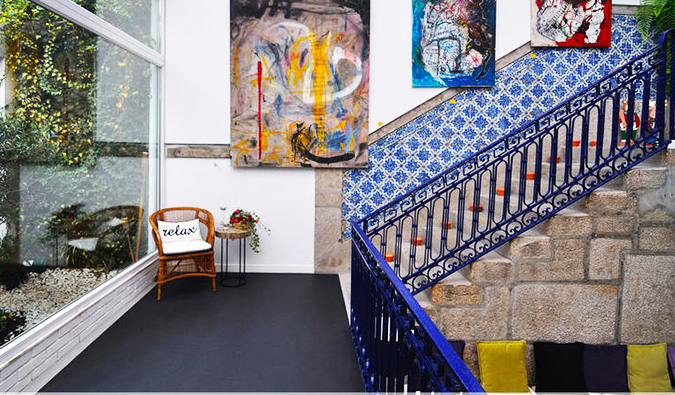 This "luxury" hostel in Porto, Portugal, is probably one of the best I've ever stayed in and is definitely a new addition to my "all-time favorite" list. It's not the cheapest in Porto, but this hostel/art gallery features home-cooked Portuguese food, a backyard, free after-dinner drinks, a game room, and friendly staff committed to making sure everyone gets to know each other. The art on the walls is from local artists and is for sale (for those not traveling on a budget). I loved the nightly dinners they organized the best.
Hostel Mostel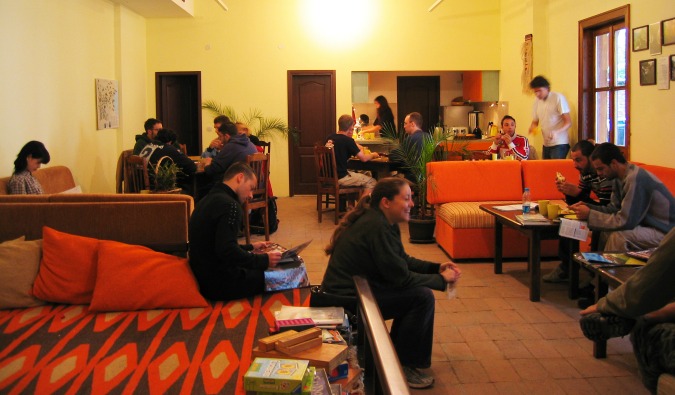 This hostel has locations in three cities in Bulgaria (Sofia, Plovdiv, and Veliko Tarnovo), and they all follow the same principles: comfy beds, free breakfast, free dinner, free beer, free shots, a pool table, and free, fast Wi-Fi. I honestly haven't ever seen a hostel offer so much free stuff to travelers. Usually everyone stays at all the Hostel Mostel locations, so you run into the same people frequently. I found them booked up a lot, so book in advance if you want to stay here.
So there you have it: my current favorite list of hostels in Europe. Hostels on the old lists (list one, list two) are still wonderful, but consider these too when you next roam Europe. And if you're looking for even more value for your money, read my guide on how to find cheap accommodation.