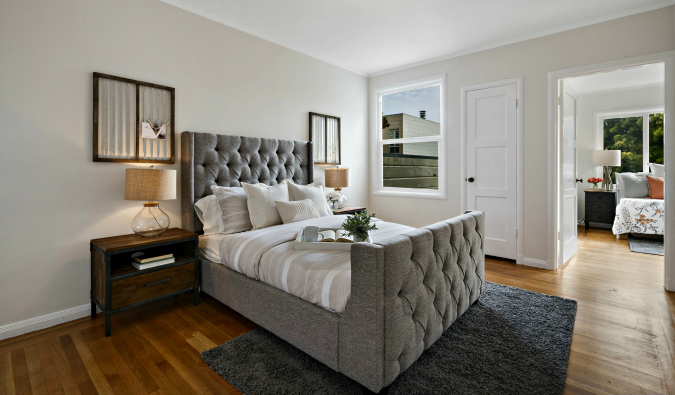 Updated: 07/07/18 | July 7th, 2018
I used to hate renting apartments from websites like Airbnb, Wimdu, or Homeaway. As a solo traveler, I preferred the social atmosphere of hostels. You got to meet people, they ran activities, hosted events, and were what you were "supposed to do" as a solo traveler. And. when I did want something other than a hostel, I used a hospitality network liked Couchsurfing or simply stayed with friends.
But, as I've grown older and decided I like my space and privacy, I've grown to love this type of travel. A LOT. While I may not use apartment rentals all the time, I often stay in them more than I do hostels these days. I've found that they provide incredible value (especially if you're traveling with multiple people), privacy, space, and a great home-like environment.
And so after using this method regularly for a couple of years (and now as a host on Airbnb), I wanted to post in detail about how they work, how to pick the perfect apartment, and how to not get cheated. This may be old news for many of you as apartment rental sites have been around for many years (if so, check out something else from the archives!), but they really seem to be hitting the mainstream now, and I've found they're still new news to many.
How apartment rentals work?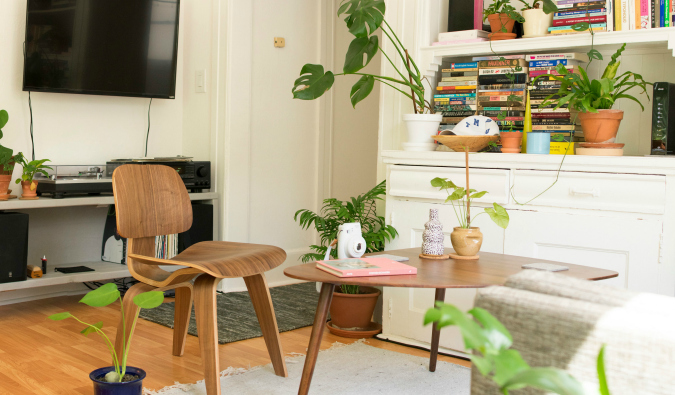 Apartment rental sites allow people to rent out an individual room, couch, or entire apartment. The host lists their place online, posts photos, writes a description, hit publish, and, presto, they make extra money with the unused space.
The booking process is like booking any other type of accommodation. You search online, find a place you like, create an account, and request a booking. When the owner accepts, you are sent a confirmation. (See below on how to find the perfect place.) Additionally, many websites allow owners to list their place with an instant booking option, which means you don't even have to wait for the owner to reply. You're instantly booked in your place!
As an added bonus, most of the apartments are usually located away from overpriced tourist areas where hotels call home (rental sites have maps so you can see where your place is in relation to everything), allowing you to get a feel for the everyday rhythm of life and eat at restaurants that don't just cater to tourists.
Who is this for?
Apartment rentals represent the space between hostels and hotels. If you are traveling on business and want the comforts of home, you probably aren't going to stay in a hostel. But hotels may be too expensive or too impersonal for you. A rented apartment is a perfect compromise.
If you want to travel the world but aren't into the hostel scene and can't afford hotels, this is the perfect compromise. A rental will be a lot quieter and more relaxing than a hostel. You'll also be able to cook your own food, helping keep costs down on your long trip.
With a big group or a family? This is definitely the option for you. Squeezing a bunch of people into these apartments will be much cheaper per person than a room in a hostel or hotel. Plus, you get space to spread out and relax in. Dorm rooms and cramped hotels don't give you a lot of "me" time.
How to pick the right Airbnb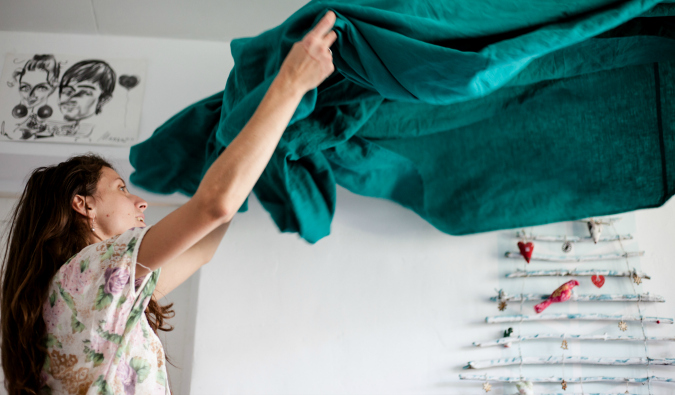 I've been lucky. I've never had a bad host on these sites. There was only one space place in London that was a bit smaller than advertised but that's a minor thing. I avoided bad hosts in part because I use the same criteria for sites like Airbnb as I do for Couchsurfing. This lets me weed out bad listings. Here is what to keep in mind when looking for a host:
Is their calendar updated? – While listings only show up in a search if they are available, hosts don't always update their calendar. If someone hasn't updated their calendar in 30 days, I tend to skip it. There's nothing worse than going to book a place, only for them to cancel and say, "Whoops, sorry, it's not available!"
Do they reply often? – You don't want your inquiry to go unanswered. These sites show the percentage of messages hosts reply to. The higher the better.
Are they an active user? – Active users are good users, so see when they last logged on. If it's been a while, your query might go unanswered.
Are they verified? – Verified accounts are less likely to be people of suspicious quality, as the listing site has at least found some background information on them.
Do they have good photos? – Any listing that doesn't include a lot of photos of the place is probably lying about its quality.
Do they have verified photographs? – Having verified photos means someone has been there, seen the place, and vouched that it actually looks like its photos.
Do they have reviews? – If other people stayed there, had a good time, and found the apartment as advertised, you probably will too.
Have they been someone else's guest before? – If they were someone's guest and that went well, it's likely they aren't going to be crazy.
Do they have multiple listings? – This is important because many people use these sites to be property managers. They rent a bunch of apartments and then re-rent them on Airbnb. I try to avoid these places because they are usually not as nice as other apartments and lack the personal touch that comes when hosts rent out their own apartments.
These nine rules are helpful guidelines, but at the end of the day, you have to go with your gut. I don't need a listing to meet all nine points. I once had a host who hit only a couple of these points and she turned out to be my favorite host! And sometimes, in places without many hosts, you might have to be a little loose with this list.
But the more points a place meets, the safer I feel.
I've never had a bad experience as a guest following these rules.
A Note on Gentrification/Legal Issues
Over the years, Airbnb and other apartment rental websites have dramatically raised the price of rents and pushed out the locals you want to interact with as people have started to buy multiple properties in order to rent them out to tourists. It's a big problem. In many places like Lisbon and Venice, most locals can't afford the price of rent anymore. There have been strong protests in Barcelona. Japan recently banned Airbnb. NYC has strict laws against.
I believe the government can't tell you what do with your place – but I also don't think these websites have done enough to ensure that you are renting from actual people and not property owners who are buying multiple dwellings and forcing the locals out.
Therefore, I strongly encourage you to only use Airbnb if you are renting a room in someone's house. It's too hard to determine if that entire home you're renting is really someone's private residence or a rental property owned by a giant company. If it's a room, you know it's a local's place. If you do want to rent an entire apartment, make sure it's someone's real place – not a corporation. Help end overtourism. You have the power. Don't displace the people you want to visit!
Are apartment rentals website like Airbnb safe?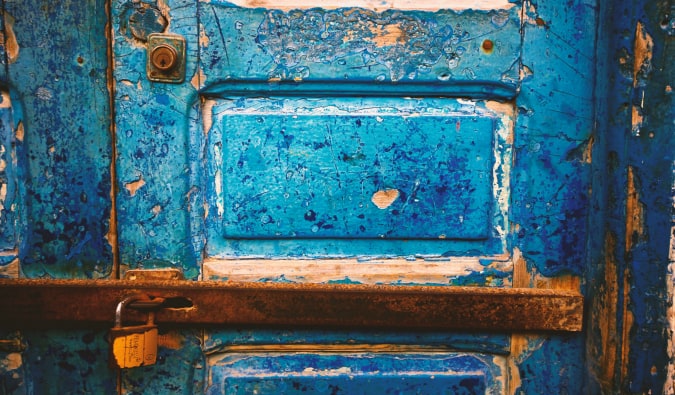 These sites run on trust. All these companies try to verify both buyer and seller to ensure no one ends up robbing anyone else, but you sometimes hear reports of sex parties, robberies, or creepy hosts.
However, apartment rental companies do provide a window that allows you to get your money back if you get a place that's not as advertised. Just call their 24-hour hotline and they will set you up somewhere else. They also hold your money in escrow so that if the place isn't as advertised, you'll get your money back. You never hand it over directly to the host.
All types of accommodations have risks (maids steal from hotel rooms, dorm mates take clothes from hostels, Couchsurfing hosts get creepy), which is why these rules are important. I don't think apartment rentals are any less safe than your other options, and the benefits greatly outweigh the perceived danger.
The Best Sites to Find a Rental Apartment

While Airbnb reigns supreme, there are actually four website that are the best for renting an apartment / room when you travel:
***
If I'm traveling by myself, I tend to stay in a hostel dorm or use hotel points, but I use Airbnb pretty much every time I travel with friends. And many of the hosts have really made a difference. There was the host in Curaçao who picked me up from the airport (and drove me around the island), the host in Galway who took me out for drinks (he turned out to be a reader!), and the French hosts who left me a cute hand-drawn map and a bottle of wine. You won't find such personal service at hotels.
And it's that personal touch that makes Airbnb like apartments the best budget option for those without hotel points or the desire to stay in a hostel.
If you've been on the fence about it, don't be. Airbnb style places are a great experience.
Use the tips above and try one on your next trip. You'll save money, get away from the tourists, and have a better trip! Trust me.