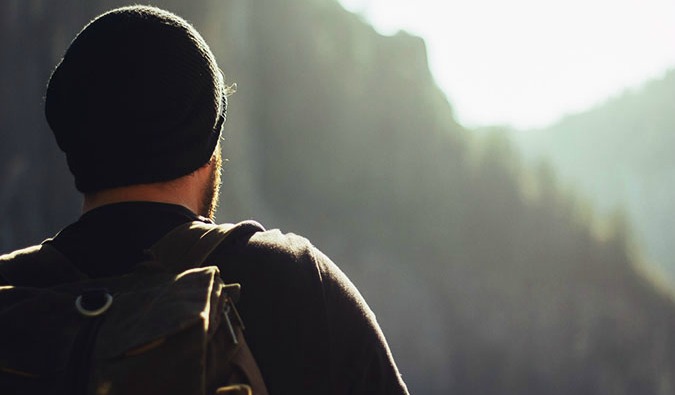 Updated: 08/04/19 | August 4th, 2019
After over a decade of traveling the world on a budget, I've met a lot of long-term travelers. Most are amazing, insightful, generous, and open-minded people. They've taught me a lot about the world and myself.
Unfortunately, within the long-term travel community, there seem to be some travelers who make travel out to be a competition. Maybe you've seen it during your travels. These travelers seem to support an unspoken one-upsmanship about who can visit a place while spending the least amount of money.
To them, it's a badge of honor to say, "Well, I did France for X dollars cheaper than you," as though the cheaper you go, the more authentic your experience is.
I've seen this attitude expressed on my site when I share my cost-of-traveling posts. There are always a few people who say things like, "Well, I think you overspent because I did it for half the price."
I've never understood this cheapness competition.
To me, being a backpacker or budget traveler has nothing to do with how much money you spend. Rather, it has everything to do with how you spend it. Just as you don't have to have deep pockets or a trust fund to afford to travel, you also don't have to live on a shoestring to call yourself a budget traveler.
One of my biggest pet peeves is this obsession with cheapness that I see among a lot of travelers. I've never understood why a person would live like a pauper while saving money for a trip, only to then go on that trip and still live like a pauper.
If you only have a small amount of money to spend, better to take a shorter trip doing all the activities you want than constantly saying, "I would love to do that, but I can't afford it" on your long trip.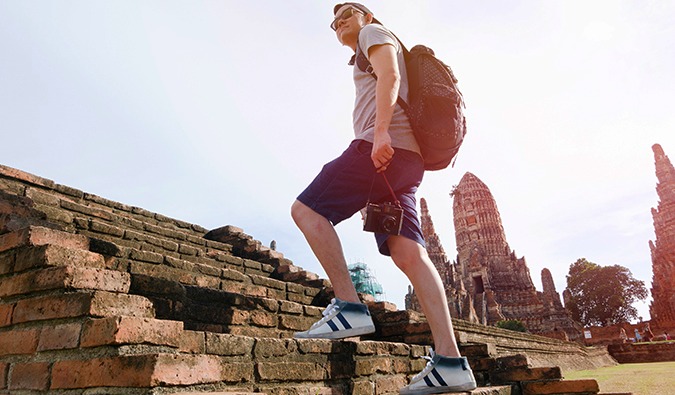 To me, traveling is about being frugal — not cheap.
It's about not wasting money on frivolous stuff. Not snacking or buying a million tacky souvenirs or going out and getting drunk every night. It's about knowing when and where to spend your money, no matter how much you happen to have.
Can places be visited for dirt cheap? Sure. You can be like this guy who mooched off Europeans for 12 months and thereby only spent $5,000 USD. He spent so little by squatting, hitchhiking, never going out, not visiting one museum, and getting free stuff from people.
That's a great way to travel cheap. I'm sure the locals really appreciated him giving back to the community the way he did. But beyond that, if you camp, cook all your own meals, don't drink, or never do anything extra that costs money, you can always go somewhere and spend very little.
But I don't see the point.
Why go somewhere if you're not going to actually enjoy what that place has to offer?
That's not to say you have to constantly splash out, but if you aren't going to learn about the history or see the sights or engage with the people, then why even bother going?
Whenever I visit a place and then do a budget guide for it, I always admit that I overspent. Without a doubt, you can always visit a place cheaper than I did. I overspend because travel is my everyday life, and I like to treat myself once in a while. It's why I include not only what I spent, but also discuss why I overspent and how much that country should really cost.
My destination guides reflect my idea of what a budget traveler is: someone who spends money smartly, not cheaply. They're for the traveler who wants to go away, perhaps doesn't have a lot of money, but still wants to enjoy lots of activities.
I didn't visit Italy to skip the nice meals and gelato.
I didn't go to Bordeaux to turn down a wine tour.
I didn't spend over a year saving money so I could cook cheap dinners every night in a hostel kitchen.
I didn't go to Australia dreaming of the Outback to turn around and say, "No, that trip is a bit out of my budget. Maybe another time."
I remember when I first went overseas. I did everything as cheaply as I could. I skipped doing a lot of things I would have loved to do in the name of "budget travel." I never took that cooking class in Italy, never went diving in Thailand, never did a wine tour in Australia, and never went inside the Tower of London.
I regret those decisions to this day.
I said I'd do them next time, when I had money.
But you know what? Next time has yet to come. Other things have gotten in the way.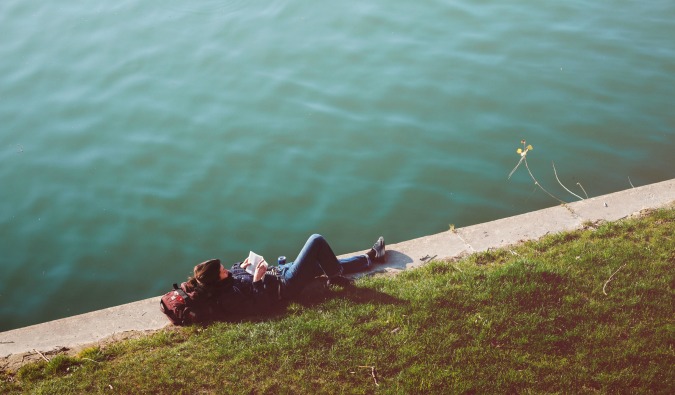 Everyone has his or her own view of what a budget traveler is. To magazines like Budget Travel and Travel and Leisure, or even writers like Rick Steves, "budget" means $120+ USD hotels and $40 USD meals. I read those magazines and look at their prices and go, "How is THAT budget travel? That is expensive!" But I guess for their readers who have a bit more money and are most likely solidly middle to upper-middle class, those prices are budget.
At the same time, some people will look at my budget guides and say, "How is THAT budget?"
There are always ways to do places cheaper if you're willing to make the sacrifices. Personally, I don't mind camping, tenting, and cooking my own meals — when I'm in the wilderness. But as part of a day-to-day travel lifestyle? It's not for me. And based on my experience, I don't think it's realistic for the majority of travelers out there.
One of my biggest budget tips is to know what you want to spend money on before your trip, and then use that as a basis for forming your budget. That way, you don't overspend while on the road, because you prepared as much as possible. You won't come home early because you got blindsided by costs.
If you're aware of your costs, you can better plan your budget and then be frugal with your money — without being cheap. Because you won't get a second chance as often as you think you will. Spend your money on those great activities you've dreamed about instead of skipping them just because they come with a price tag.
Travel isn't some race to the bottom. You aren't a better traveler because you went to France and decided not to spend any money.
That doesn't make you a budget traveler.
I think that just makes you cheap.
At the end of the day, I think the conversation we have within the budget travel community needs to shift from prioritizing "cheapness" to prioritizing "frugality." A traveler who spends his money wisely, no matter how much he spends, is a budget traveler.


Book Your Trip: Logistical Tips and Tricks
Book Your Flight
Find a cheap flight by using Skyscanner. It's my favorite search engine because it searches websites and airlines around the globe so you always know no stone is being left unturned.
Book Your Accommodation
You can book your hostel with Hostelworld. If you want to stay somewhere other than a hostel, use Booking.com as it consistently returns the cheapest rates for guesthouses and hotels.
Don't Forget Travel Insurance
Travel insurance will protect you against illness, injury, theft, and cancellations. It's comprehensive protection in case anything goes wrong. I never go on a trip without it as I've had to use it many times in the past. My favorite companies that offer the best service and value are:
Want to Travel for Free?
Travel credit cards allow you to earn points that can be redeemed for free flights and accommodation — all without any extra spending. Check out my guide to picking the right card and my current favorites to get started and see the latest best deals.
Need Help Finding Activities for Your Trip?
Get Your Guide is a huge online marketplace where you can find cool walking tours, fun excursions, skip-the-line tickets, private guides, and more.
Ready to Book Your Trip?
Check out my resource page for the best companies to use when you travel. I list all the ones I use when I travel. They are the best in class and you can't go wrong using them on your trip.