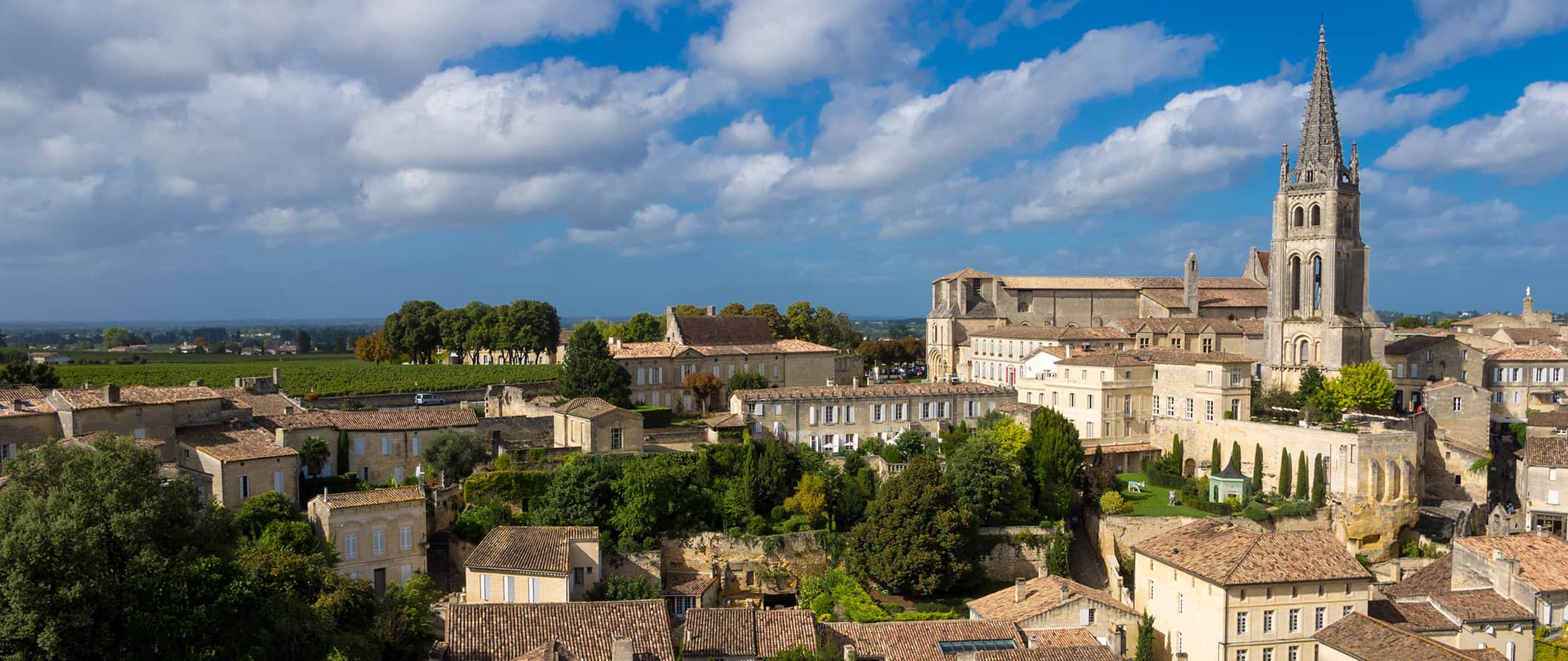 Bordeaux, a small port city in southwestern France, is best known for being a wine lover's paradise.
But even if you are not here for the wine, a visit to Bordeaux is still worth it because it's a beautiful city with a lot of cool things to do around the area.
It's not popular on the backpacking France or budget travel trail because it's not the cheapest city in the country but, over the last few years, they have expanded their "free" options and a budget traveler can make their way through here without breaking the bank too much.
The historic center of Bordeaux is a UNESCO World Heritage site thanks to its very intact 18th-century city architecture making it one of the most quintessentially French towns to explore. You'll find medieval buildings, old watchtowers, winding streets, and iconic French architecture. It's one of the best-preserved city centers in France.
Bordeaux is also an upscale place – a city for luxury shopping, drinking, and eating. It sits in the center of the world-famous wine region that bears its name and, thus, just like the Napa Valley in California or the Hunter in Australia, prices here reflect that financial reality.
People come here to spend money.
Don't expect a cheap visit to the city but, this Bordeaux travel guide will help you plan your trip, give you ways to save money, free activities, and, overall, help you get the most of the city on a budget!

Bordeaux
Top 5 Things to See and Do in Bordeaux
1. Go on a wine tour
Take full-day or half day tours and venture outside of the immediate areas of Bordeaux. Depending on the length of your tour, you'll visit two to four wineries where you get to sample wine at each stop. The cheapest tours start at €45 EUR ($50 USD), but they can go a lot higher than that. Discounts are available if you have the city pass.
2. Wander through Saint Emilion
This village has a strong connection to red wine production, and vineyards have existed here since Roman times. Even if you aren't on an organized wine tour, a visit to this village and an afternoon walking through its streets can be a peaceful way to spend a day. It's beautiful and close to Bordeaux.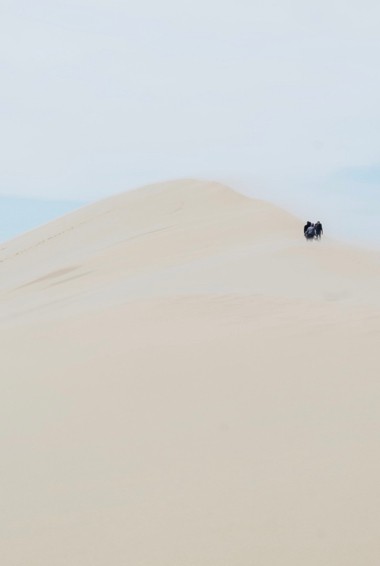 3. Day trip to Dune de Pyla
This sand dune is located an hour outside Bordeaux in Pyla Sur Mer, a resort town where many of France's well to do "summer." It's the largest sand dune in Europe and the result of winds eroding one shore of the bay and blowing sand over. The dune is nearly two miles (three kilometers) long and up to 110 meters high in some places.
4. Visit La Cité du Vin
The new La Cité du Vin (City of Wine) museum takes visitors through a fun, interactive tour of wine world history from 6,000BC to present day. Through fun and informative exhibits, you will learn how wine is made, where it's made, and how the global trade ties in with Bordeaux. Make sure you finish your visit with a glass of wine at the Belvedere wine bar on the top floor. Tickets start from €20 EUR ($22 USD).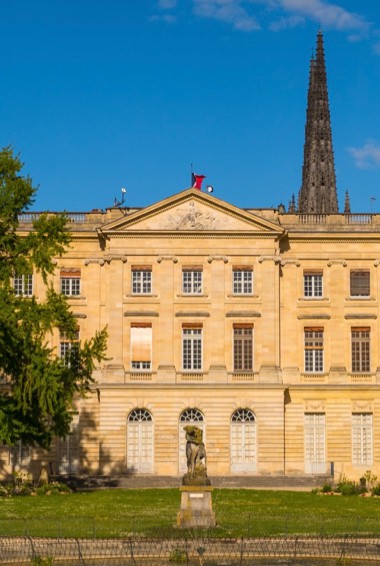 5. Musée des Beaux-Arts
This museum is housed inside two wings of the 18th century Hôtel de Ville. Some of the main work featured here includes pieces by French, Flemish, Italian, and Dutch artists of the 17th century, with masterpieces from Delacroix, Picasso, and Renoir. It costs just €4 EUR ($4.50 USD) to visit.
Other Things to See and Do in Bordeaux
1. Stroll Rue Sainte-Catherine
For the walkers and the shoppers, this pedestrian shopping street is about one mile long (1.6 kilometers). The northern part of the street is filled with French chains, while the southern part has more local shops and restaurants. A lot of students hang out here as well, so it's always busy, but especially on Saturdays.
2. Explore Old Town Bordeaux
Home to one of the largest 18th-century architectural urban areas in all of Europe, the Old Town is now on the UNESCO World Heritage List thanks to its amazing preservation. Two famous attractions are the Grand Théâtre, which was built in 1780, and the Cathédrale Saint-André de Bordeaux, built between the 12th and the 14th century.
3. Visit the wine museums
Bordeaux has a handful of wine museums that dive deep into local history. There is the Vinorama, a talking wax museum that chronicles the history of Bordeaux wine, or the Bordeaux Wine Museum, which exhibits the history of the city's wine merchants. Admission to the Vinorama is €10 EUR ($11 USD), while entry to the Bordeaux Wine Museum starts from €6.40 EUR ($7.15 USD). Both museums offer tastings.
4. See the Musee D'Art Contemporain
This museum is worth a visit if you are interested in Modern Art, and it includes permanent works from renown artists and photographers like Richard Long, Keith Haring, an Georges Rousse. The museum is closed on Mondays. You can get a guided tour if you go on Saturday or Sunday at 4PM for the price of regular admission. It costs €7 EUR ($7.85 USD) for the permanent collection and temporary exhibits.
5. Walk around Les Quais
The Quays of Bordeaux follow the shores of the Garonne. The platforms here used to be a harbor, but have been since renovated for visitors to walk, rollerblade, or bike along. This 2.8-mile (4.5-kilometer) stretch is a scenic place to walk with some amazing views of the landscape and the unique Aquitaine bridges. This is also a popular nightlife and club area.
6. Visit the Water Mirror
Bordeaux's Water Mirror (Miroir d'eau) is a giant reflecting pool in front of the Place de la Bourse that people can actually walk across. It's made up of thin granite slabs covered in just two centimeters of water, and it covers over 37,000 square feet. It's more like a lake! In the summer, mist is created from special effects hidden in the granite.
7. See the Jardin Botanique
This big park north of the center is the city's large public garden. There are a ton of walking paths and places to bird watch, or you can sit around on a nice day and have a picnic. There are guided tours for those looking to learn about all flowers in the garden. Admission is free.
For more information on specific cities in France, check out these guides:
Bordeaux Travel Costs
Hostel prices – Bordeaux only has three hostels – that's how upscale it is. Hostel dorms with eight beds run from €31.50 EUR ($35 USD) a night, and that's about as cheap as it gets. Private rooms with shared bathrooms start at €54 EUR ($60 USD).
Budget hotel prices – Prices begin at about €54 EUR ($60 USD) per night for a double room at a two-star hotel. From there, prices go up quite a bit. A budget-friendly two-star hotel will have basic amenities like free wifi and air-con.
On Airbnb, you can find shared rooms in apartments starting at €31 EUR ($35 USD) per night. The average private room is €45 EUR ($50 USD), while the average price for a full apartment starts at €98 EUR ($110 USD) per night.
Average cost of food – Bordeaux has some amazing food and lots of traditional French restaurants. . Cheap sandwiches cost about €6 EUR ($6.75 USD). Most lunch specials will cost you around €10 EUR ($11 USD) for a meal. For dinner, you're looking at spending around €15-30 EUR ($17-33 USD) for a main dish and around €7 EUR ($7.80 USD) for a glass of wine.
You can also pick up some ingredients and have a picnic in the park by stopping at one of the many breads, cheese, and meat shops/markets throughout the city. Groceries will cost around €45 EUR ($50 USD) per week and can make eating in this city affordable. It gets even more affordable if you find a discount grocer like Aldi or Lidl.
My two favorite restaurants are La Tupina and Le Petit Commerce. Be sure to eat at L'étoile Café for lunch and say hello to the chef, Clelia. She and I backpacked Thailand together years ago. Her food is delicious.
Backpacking Bordeaux Suggested Budgets
If you're backpacking Bordeaux, my suggested budget is about €69 EUR ($77 USD) per day. This budget will cover staying in a hostel dorm, cooking most of your meals, eating a prix-fixe lunch, taking public transit everywhere, and avoiding expensive wine tours. If you are here for the wine, you will likely spend more on attractions/dining.
A mid-range budget of about €130 EUR ($145 USD) will cover a room at a two-star budget hotel or a private Airbnb room, eating out at cheap restaurants, a few glasses of wine each day, an occasional Uber, and a couple of paid attractions per day.
For a luxury budget of €277 EUR ($310 USD) or more, you can enjoy all that this wine region has to offer. You will stay in a four-star hotel, eat at excellent restaurants for all your meals, enjoy plenty of wine, and tour some of wineries and vineyards. The sky is your limit!
You can use the chart below to get some idea of how much you need to budget daily. Keep in mind these are daily averages – some days you'll spend more, some days you'll spend less (you might spend less every day). We just want to give you a general idea of how to make your budget. Prices are in USD.
Accommodation
Food
Transportation
Attractions
Average Daily Cost
Backpacker
$36
$25
$6
$10
$77
Mid-Range
$60
$50
$15
$20
$145
Luxury
$140
$100
$20
$50
$310
Bordeaux Travel Guide: Money Saving Tips
Bordeaux is definitely built for the luxury traveler, but that shouldn't discourage you from visiting. If you want to lower your costs, here are some ways to save money in Bordeaux:
Explore on foot – Walking around Bordeaux is a great way to experience the architecture and the city vibes. Bordeaux is small enough to walk around.
Drink the cheap wine – Grab a cheap bottle of Bordeaux from one of their numerous wine shops on the street and have a glass while walking around to see monuments and historic buildings. You can find good bottles for as little as €5 EUR ($5.60 USD).
Discount museum prices – Pick up a City Pass for free public transportation and free entry to 20 museums. A one-day pass is €29 EUR ($32.50 USD), while a two-day pass costs €39 EUR ($44 USD) and a three-day pass costs €43 EUR ($48 USD). You'll also discounts on other attractions (including wine tours).
Remember that water is free – When you order water at a restaurant, make sure you ask for tap water. They'll try to provide bottled water and charge you for it, but tap water is free and safe to drink.
Take a free walking tour – If you want to learn more about the city, a free walking tour is a great place to start. You'll learn about the history and architecture while getting to see all the major sights. HUBordeaux – Free Walking Tours is the best one.
Couchsurf – Couchsurfing connects you with locals who will give you not only a free place to stay, but also a local tour guide who can introduce you to all the great places to see. With accommodation prices so expensive in the city, I highly suggest trying to find a host that can give you a bed and show you around. This city is not cheap and a local guide will go a long way!
Save money on rideshares – Uber is way cheaper than taxis and are the best way to get around a city if you don't want to wait for a bus or pay for a taxi. The Uber Pool option is where can you share a ride to get even better savings (though you can get your own car too). You can save $15 off your first Uber ride with this code: jlx6v.
Where To Stay in Bordeaux
There are only three hostels in Bordeaux, but there are also some budget hotel options. Here are my recommended places to stay in Bordeaux:
How to Get Around Bordeaux
The city center is very walkable and has a large pedestrian zone. You can walk around the city really easily. Besides that, Bordeaux also has an extensive public transportation system if you are going far or don't want to walk.
Bus and Tram – The bus and tram network are both run by TBM, and the central station is at Espace des Quinconces. Buses and trams will take you everywhere you need to go. A single ticket costs €1.70 EUR ($1.90 USD), or a 10-journey pass costs €13.20 EUR ($14.80 USD), and an unlimited day pass is €4.70 EUR ($5.30 USD). Tickets are rechargeable. If you need to transfer from a bus to a tram, you will need to pick up a two-journey ticket for €3.10 EUR ($3.50 USD). All tickets are valid for one hour.
If you get a City Pass tourism card, you'll be able to ride the public transit for free. A one-day pass is €29 EUR ($32.50 USD), while a two-day pass costs €39 EUR ($44 USD) and a three-day pass costs €43 EUR ($48 USD).
There is also a bus that runs from the airport to the city center or the train station that leaves every 10 minutes between 6AM-11PM. Depending on your stop, tickets cost up to €8 EUR ($9 USD).
Ferry – TBM also operates a river ferry service between Lormont and Bordeaux, with stops in Stalingrad (Parlier), Quinconces (Jean Jaurès), and Lormont Bas. Ticket prices are the same as the bus and tram ticket prices.
Bicycle – TBM has a public bike sharing system that lets you use bicycles around the city once you register online. It costs €1.60 EUR ($1.80 USD) to rent a bike plus €2 EUR ($2.25 USD) per hour after the first 30 minutes.
Taxi – Taxis are expensive in Bordeaux, with a base rate of €2 EUR ($2.25 USD) plus about €1.66 EUR ($1.85 USD) per kilometer. This rate may increase in the evenings.
Ride-Sharing – Uber is available in Bordeaux. You can save $15 off your first Uber ride with this code: jlx6v.
When to Go to Bordeaux
If you're traveling to Bordeaux specifically for the wine, timing is everything. The months between June and August are the best time for exploring the vineyards. Temperatures are hottest in July and August, with an average high of 80°F (27°C).
The harvest season starts in September, which means that some wineries are closed to visitors (but not all). If there's a particular winery you want to visit, do your research beforehand. September and October are still warm though, with an average high temperature of 75°F (24°C). If you simply want a taste of the wines offered in this region, tours still occur during this time.
If you want lower rates and fewer crowds, spring and autumn are great times to visit. The Christmas season, although chilly, is an excellent time to attend to explore the markets and festivities.
How to Stay Safe in Bordeaux
Bordeaux is very safe, and the risk of violent crime is very low. Like anywhere else, avoid walking through unfamiliar areas alone at night and beware of pick-pocketing and petty theft. Pick pocketing is most common around the train station and Marche des Capucin.
If you're worried about getting scammed, you can read about the 14 travel scams to avoid right here.
People are generally friendly and helpful, and you're unlikely to get into trouble.
Always trust your gut instinct. Avoid isolated areas at night, and be aware of your surroundings at all times. Make copies of your personal documents, including your passport and ID.
If you don't do it at home, don't do it in Bordeaux! Follow that rule, and you'll be fine.
The most important piece of advice I can offer is to purchase good travel insurance. Travel insurance will protect you against illness, injury, theft, and cancellations. It's comprehensive protection in case anything goes wrong. I never go on a trip without it as I've had to use it many times in the past.
Bordeaux Travel Guide: The Best Booking Resources
These are my favorite companies to use when I travel to Bordeaux. They are included here because they consistently find deals, offer world-class customer service and great value, and overall, are better than their competitors. They are the ones I use the most and are always the starting points in my search for travel deals.
Momondo – This is my favorite booking site. I never book a flight without checking here first.
Skyscanner – Skyscanner is another great flight search engline which searches a lot of different airlines, including many of the budget carriers that larger sites miss. While I always start with Momondo, I use this site too as a way to compare prices.
Airbnb – Airbnb is a great accommodation alternative for connecting with homeowners who rent out their homes or apartments.
Hostelworld – This is the best hostel accommodation site out there, with the largest inventory, best search interface, and widest availability.
Couchsurfing – This website allows you to stay on people's couches or spare rooms for free. It's a great way to save money while meeting locals who can tell you the ins and outs of their city. The site also lists events you can attend to meet people (even if you're not staying with someone).
Booking.com – The best all around booking site that constantly provides the cheapest and lowest rates. They have a no money down policy, great interface, and the widest selection of budget accommodation. In all my tests, they've always had the cheapest rates out of all the booking websites.
Rail Europe – If you are going to Europe and taking a lot of high speed or long distance trains, get a rail pass. I've used a rail pass three times and saved hundreds of dollars each time. The math just works.
Intrepid Travel – If you want to do a group tour around Europe, go with Intrepid Travel. They offer good small group tours that use local operators and leave a small environmental footprint. If you go on a tour with anyone, go with them. And, as a reader of this site, you'll get a discount when you click the link!
Grassroots Volunteering – For volunteering, Grassroots Volunteering compiles a list of good local volunteer organizations that keep the money within the community.
The Man in Seat 61 – This website is the ultimate guide to train travel anywhere in the world. They have the most comprehensive information on routes, times, prices, and train conditions. If you are planning a long train journey or some epic train trip, consult this site.
Rome 2 Rio – This website allows you to see how to get from point A to point B the best and cheapest way possible. It will give you all the bus, train, plane, or boat routes that can get you there as well as how much they cost.
FlixBus – German based Flixbus has routes between 20 European countries with prices starting as low €5 EUR ($6 USD)! Their buses include WiFi, electrical outlets, and up to three 3 free bags.
Bla Bla Car – BlaBlaCar is a ridesharing website that lets you share rides with vetted local drivers by pitching in for gas. You simply request a seat, they approve, and off you go! It's a cheaper and more interesting way travel than by bus or train!
World Nomads – I buy all my travel insurance from World Nomads. They have great customer service, competitive prices, and in-depth coverage. I've been using them since I started traveling in 2003. Don't leave home without it!
Bordeaux Gear and Packing Guide
If you're heading on the road and need some gear suggestions, here are my tips for the best travel backpack and for what to pack!
The Best Backpack for Travelers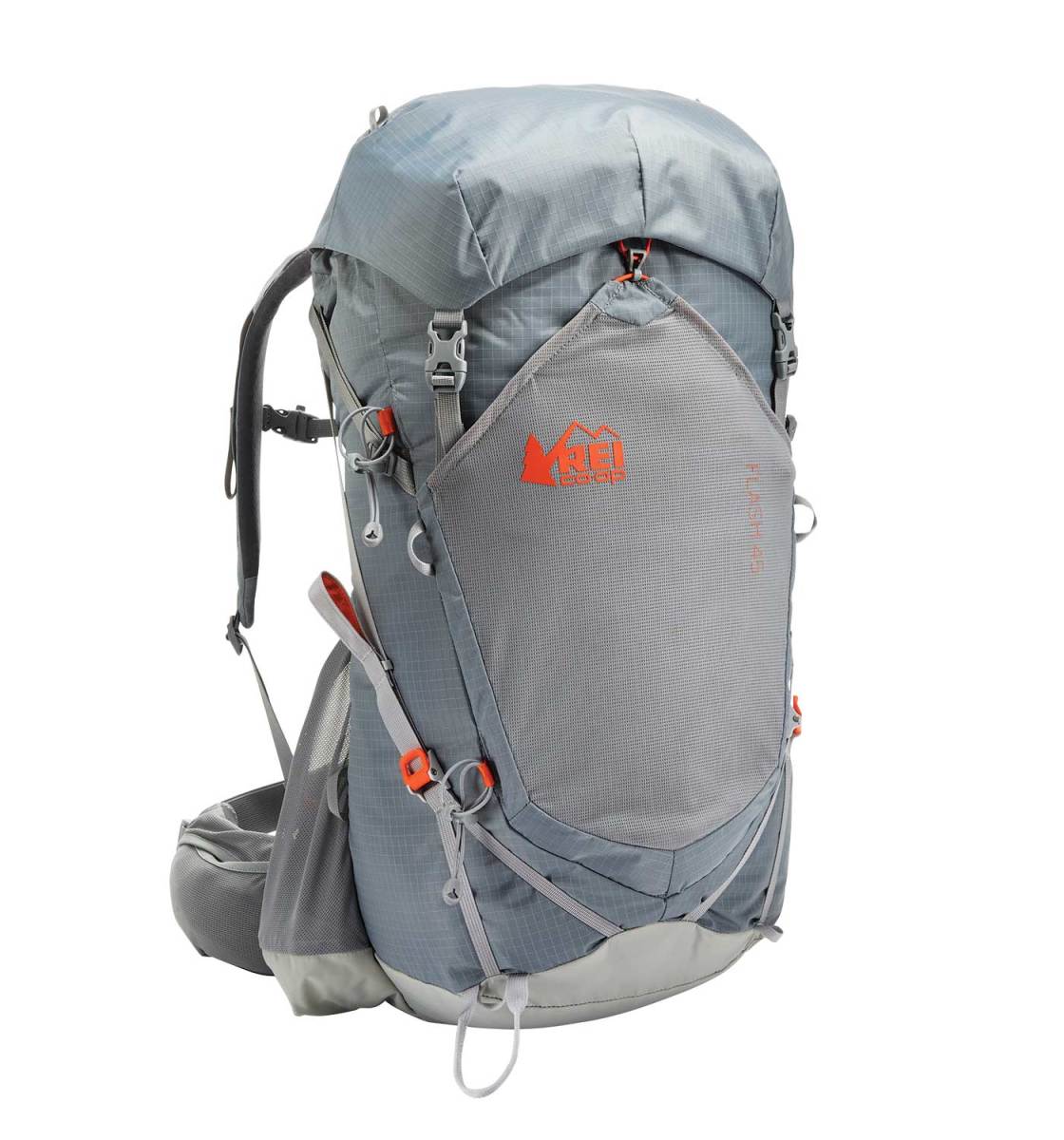 What's the best backpack for traveling long-term? I recommend the
REI Flash 45 Pack
. It's light and comfy, front loading, and fits perfectly in an airplane's overhead bin.
Size:
45-47L
Straps:
Thick and cushy with compression technology that pulls the pack's load up and inwards so it doesn't feel as heavy.
Features:
Removable top lid, large pocket at the front, hydration compatible, contoured hip belt
If you want something different, refer to my article on how to choose the best travel backpack for tips on picking a pack and other backpack suggestions.
What to Pack for Your Trip
Clothes
1 pair of jeans (heavy and not easily dried, but I like them; a good alternative is khaki pants)
1 pair of shorts
1 bathing suit
5 T-shirts (Unbound Merino is my preferred company. If you're a member of NM+, you can get 15% off your purchase)
1 long-sleeved T-shirt
1 pair of flip-flops
1 pair of sneakers
6 pairs of socks (I always end up losing half)
5 pairs of boxer shorts (I'm not a briefs guy!)
1 toothbrush
1 tube of toothpaste
1 razor
1 package of dental floss
1 small bottle of shampoo
1 small bottle of shower gel
1 towel
Deodorant
Small Medical Kit (safety is important!!!)
Miscellaneous
Female Travel Packing List
I'm not a woman, so I don't know what a woman wears, but Kristin Addis, our solo female travel guru, wrote this list as an addition to the basics above:
Clothing
1 swimsuit
1 sarong
1 pair of stretchy jeans (they wash and dry easily)
1 pair of leggings (if it's cold, they can go under your jeans, otherwise with a dress or shirt)
2-3 long-sleeve tops
2-3 T-shirts
3-4 spaghetti tops
1 light cardigan
Toiletries
1 dry shampoo spray & talc powder (keeps long hair grease-free in between washes)
1 hairbrush
Makeup you use
Hair bands & hair clips
Feminine hygiene products (you can opt to buy there too, but I prefer not to count on it, and most people have their preferred products)
For more on packing, check out these posts:
Bordeaux Travel Guide: Related Articles
Want more info? Check out all the articles I've written on backpacking/traveling France and continue planning your trip: