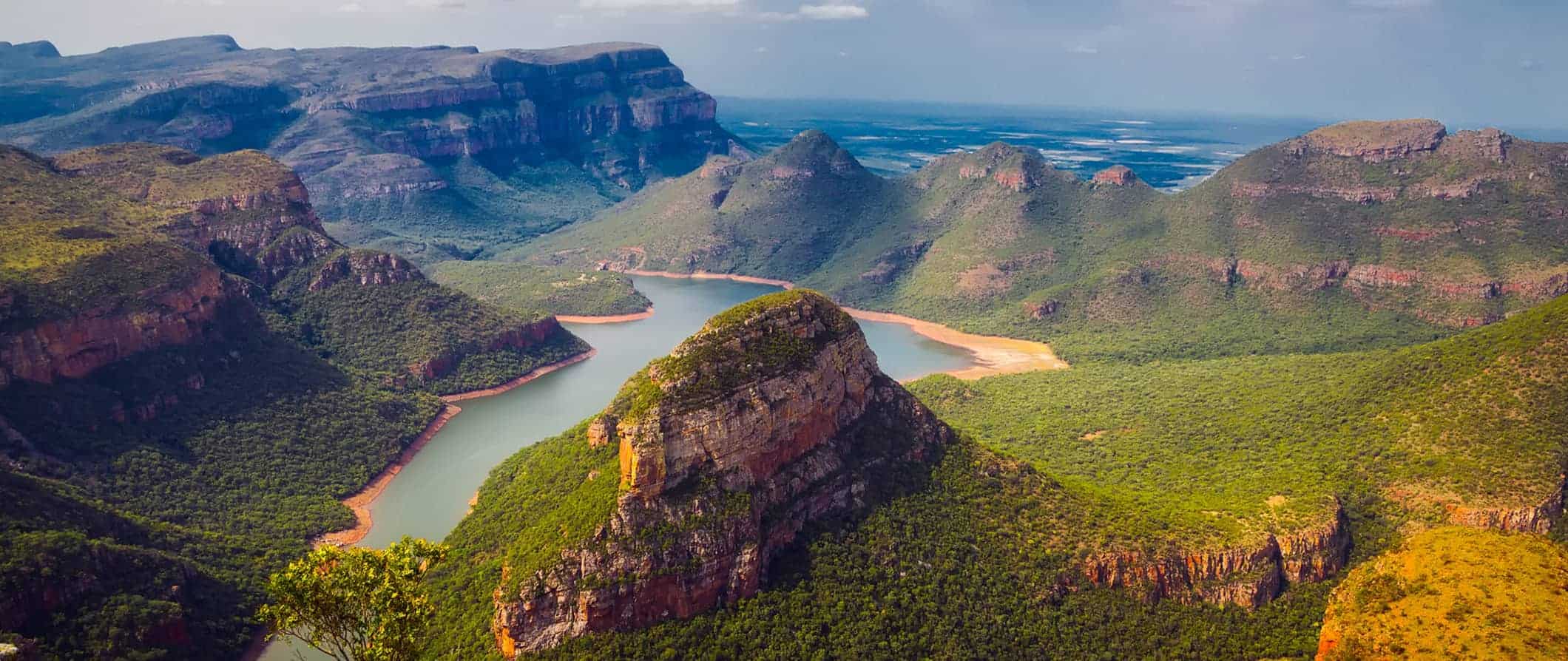 Offering amazing safaris, rugged mountains, world-class wineries, an endless coastline, and lively cities like Cape Town, South Africa is a magical destination that is often overlooked by budget travelers.
Annexed by the Dutch and British before gaining independence in 1931, South Africa struggled with apartheid from 1948 all the way until 1990. The remnants of that dark time can still be seen around the country today, however, things have been improving and the country has been moving forward in leaps and bounds.
While South Africa still struggles with corruption and petty crime (be sure to watch your stuff while you're here), its rich but tumultuous history, incredible natural beauty, and international culture make it a worthwhile stop on any round-the-world itinerary. It also has the most UNESCO sites in all of Africa!
This travel guide to South Africa can help you plan the perfect trip without breaking the bank to ensure you make the most of your time in this incredible country.
Top 5 Things to See and Do in South Africa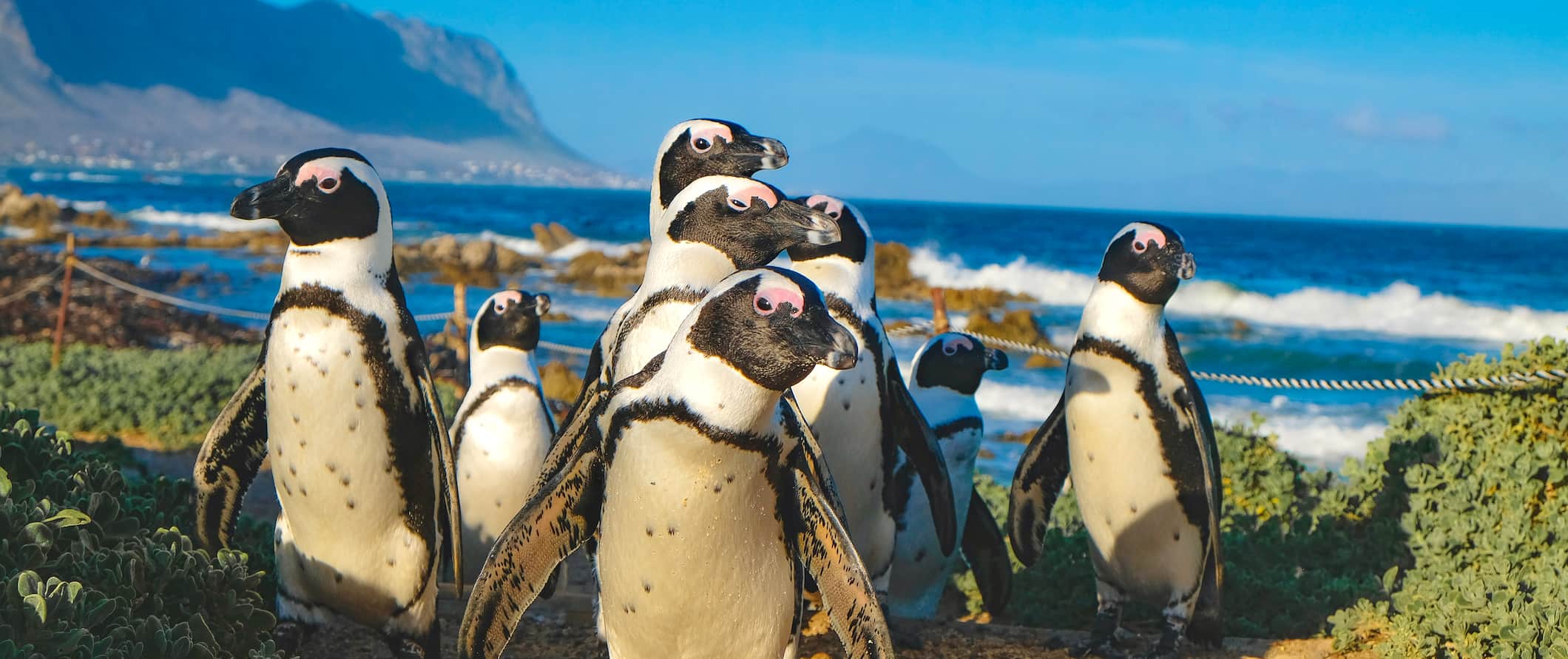 1. Enjoy Cape Town
Hike up Table Mountain, explore Kirstenbosch Botanical Gardens, tan on pristine beaches, visit Robben Island, and go on a wine tour. Cape Town has it all, so spend as much time as you can here. There's also lots to see outside the city, including Boulders Beach (where you can see penguins) and Cape Point.
2. Learn about Apartheid's tragic past
Gain a deeper understanding of South Africa by visiting the Apartheid Museum in Joburg, taking a tour of Robben Island (where Nelson Mandela spent 18 years in prison), and exploring Soweto (SOuth WEstern TOwnships), a township created by the Apartheid government in Gauteng. It's a dark, eye-opening era to learn about.
3. Explore Kruger National Park
Kruger National Park is the biggest, most popular, and busiest game reserve in the country. It's a huge park with over 2 million hectares (almost 5 million acres) of space brimming with wildlife (including the Big 5). A basic three-day budget safari costs about 12,000 ZAR.
4. Drive the Garden Route
This route stretches along the Indian Ocean from Mossel Bay to St Francis, offering beautiful landscapes, serene beaches, picturesque towns, scenic wetlands, and sprawling wineries along the way. The journey is only about 200 kilometers (125 miles), but don't rush — it's best to spend a few days stopping and exploring as you go.
5. Day trip to Eswatini (formerly Swaziland)
Formerly called Swaziland, this tiny country was renamed in 2018 (Eswatini means "land of the Swazis"). There are several large game parks and reserves here, making it a great destination for more wildlife spotting. Be sure to visit Hlane Royal National Park. Borders can be a bit slow, so check the wait times before you go.
Other Things to See and Do in South Africa
1. Partake in extreme sports
South Africa offers over 100 extreme sports, including bungee jumping, sandboarding, skydiving, parasailing, jungle zip-lining, scuba diving, and more! Prices vary but expect skydiving to cost around 2,800-3,100 ZAR and bungee jumping to cost around 1,400 ZAR. The world's third-highest bungee jump point, at Bloukrans Bridge, is here in South Africa (it's 216 meters/708 feet). If you're going to go cage diving with sharks, make sure you avoid companies that chum the waters to entice the sharks as that isn't an ethical or sustainable practice.
2. Explore KwaZulu-Natal
People flock to the South African province of KwaZulu-Natal (KZN) on the east coast to relax, tan, ride the waves, eat amazing food, drink, and spot animals. KwaZulu-Natal's game-rich Zululand and Elephant Coast in the north provide great wildlife spotting. This is also the birthplace of so many famous and powerful South Africans, including former presidents, the founder of the African National Congress, anti-apartheid leaders, and one of the most influential monarchs of the Zulu Kingdom, Shaka Zulu (1787-1828). KZN has diverse landscapes, interesting activities, and a mix of city life and rural-tribal life. One thing that's consistent throughout the region is the level of pride in the Zulu culture.
3. Surf the waves
Dungeons Beach, near Cape Town, is a great place to spend some time if you have experience riding gigantic waves. Really — only surf here if you're a seasoned professional, as the cold water and unpredictable waters are dangerous for new surfers. Beginners should visit Jeffreys Bay (J-Bay), about 75 kilometers (47 miles) west of Port Elizabeth, which is famous for its awesome right-hand point breaking waves. Muizenberg on False Bay is one of the best options for winter longboarding when the north-westerly wind picks up, and Durban has waves ideal for newbies and pro surfers alike. Group surfing lessons cost around 350 ZAR, including equipment.
4. Explore the Cango Caves
These caves, located in the Swartberg Mountains in the Western Cape Province, are 20 million years old and stretch for 4 kilometers (2.5 miles). You can see the exquisite stalagmite formations during the subterranean tours and learn about its history from the Interpretive Center. The standard tour costs 150 ZAR, while a more adventurous (and longer) tour is 220 ZAR, though you should only take this tour if you're comfortable crawling through very tight spaces. Wear sensible footwear when visiting.
5. Hike Table Mountain
One of the best things in Cape Town is hiking up Table Mountain. It's a steep, tiring climb that takes around two hours, but the views are worth it. There's a nice little cafe and a cobblestoned area to walk around at the top so you can relax and admire the view when you're done. Once you successfully reach the summit, you can take the cable car back down. A one-way ticket is 210 ZAR for adults or 320-390 ZAR for round-trip tickets. Be sure to dress appropriately and bring water as the weather can change quite quickly.
6. Admire the Big Tree in Tsitsikamma National Park
Estimated to be about 800 years old, this majestic Yellowwood tree is located in the Tsitsikamma National Park along South Africa's Garden Route. This tree of epic proportions stands 36.6 meters (120 feet) high and has a trunk circumference of 9 meters (30 feet). There is a 500 meter (1,640 foot) wooden walkway through the indigenous forest leading to this tree, and from there, you can journey onto a 3-4 kilometer (1.5-2.5-mile) walk if you follow the Ratel Nature Walk signposts. Admission is 12 ZAR. While you're here, you can also hike many of the other trails in the park, which stretches 80 kilometers (50 miles) along the coastline.
7. Sleep in Gandhi's house
Did you know that Mahatma Gandhi spent 21 years in South Africa? While he was there, Gandhi's close friend and German architect Hermann Kallenbach designed and built this farmhouse in 1907, which then served as Gandhi's South African base from 1908-09. The house is called Satyagraha House and is situated in Orchards, Johannesburg. It's the spot from which Gandhi developed his plan for passive resistance against the British Empire. It's been beautifully restored and provides free day visits or overnight stays in one of its seven rooms (prices from 3,080 ZAR).
8. Drive the Namaqualand Flower Route
The Namaqualand Flower Route is a 650-kilometer (404-mile) drive from Yzerfontein to Richtersveld National Park. While you can drive it in one day, most people break it up into sections and take a few days to do it. This region bursts into a sea of color every spring (mainly mid-August and mid-September, peaking in August) when over 4,000 species of flowers bloom. Head north to Springbok, and then make your way down in a southerly direction so the flowers are facing you. The flowers are best viewed on non-overcast days between 10:30am-4pm, so plan your trip accordingly. The Goegap Nature Reserve provides picnic areas and overnight facilities as well. Expect to pay between 320-1,200 ZAR per night.
9. Visit the wineries
South Africa is one of the biggest wine exporters in the world, exporting over 300 million liters (80 million gallons) of wine each year. Visit the vineyards to taste some incredibly fresh wine against a serene, mountainous backdrop. Cape Town is most popular for these tours, but there are great wine regions all over the country, including the Coastal Region, Klein Karoo, Breede River Valley, Olifants River, and Cape South Coast. Jump on an 8-hour day tour that goes from winery to winery, sampling all sorts of wine while learning all about the history of winemaking in South Africa. Tours start at 950 ZAR for a half-day tour.
10. Drive the Sani Pass to the Roof of Africa
Drive the Sani Pass Mountain route in Lesotho — the only route over the Drakensberg escarpment into the mountainous Kingdom of Lesotho. Since it first opened in 1955, the Sani Pass has offered an exhilarating journey as it twists and turns upwards through rocky cliffs that peak at 2,873 meters (9,425 feet) above sea level (hence the name "the Roof of Africa"). Only 4×4 vehicles are allowed on the road, which is treacherous and has been the site of countless accidents. As an alternative to attempting the drive yourself, several tour operators offer day tours, generally costing 940 ZAR. Afterward, bask in your victory as you enjoy a drink at Sani Mountain Lodge, known for being the highest pub in Africa!
11. See the Durban Beachfront
For decades the Golden Mile beachfront in Durban has been popular with cyclists, joggers, and leisurely strollers. You can also explore the Indian District, where dealers in traditional kurtas and saris hawk incense, ornately embroidered fabrics, and aromatic spices. Other sights in the city include visiting the KwaMuhle Museum, the Durban Botanical Gardens, the Tala Game Reserve, the Inanda Heritage Trail, or seeing a Sharks rugby game. Surfing is another popular activity here thanks to the ideal oceanic conditions.
12. Tour Riemvasmaak Community Conservancy
In 1973, under apartheid, 1,500 people were forcibly removed from this area. After the elections in 1994, they were able to return and now welcome visitors to their community. The park is located in the Kalahari Desert, making for some stark — but beautiful — landscapes, with unique rock formations and translucent green fluorite mineral deposits. There are many 4×4, hiking, and mountain biking trails here, as well as plenty of hot springs. There are small guesthouses and camping plots if you'd like to stay overnight.
13. See the penguins
The African penguin is the only penguin to breed on the continent. You can see them at Boulders Beach or Stoney Point Nature Reserve at Betty's Bay (both locations are a short drive from Cape Town). You don't often get to see penguins outside of zoos, so it's definitely worth the drive to see this colony of penguins living their best lives on the beach. Try to arrive before 11am to get the best view of the penguins with the fewest crowds around. Entrance fees range from 25-152 ZAR and full-day guided tours cost 780 ZAR.
14. Surf the waves at Muizenberg Beach
Known for its iconic multi-colored huts on the boardwalk, this is a laid-back neighborhood in Cape Town with a multi-cultural vibe. If you want to hit the waves, you can rent a board for as little as 250 ZAR and a wetsuit 150 ZAR for the day (also available for cheaper by the hour). If you don't know how to surf, you can also register for SUP or surf lessons at one of the surf shops nearby. Group surf lessons are 235-310 ZAR.
15. Safari in other national parks
While Kruger gets all the love, check out Pilanesberg National Park, Addo National Park, Umfolozi National Park, and the St. Lucia Wetlands. Without the crowds of Kruger, you'll have ample opportunity to get up close to elephants, lions, leopards, rhinos, and more. From Johannesburg, the Madikwe Game Reserve, Pilanesberg Game Reserve, and the Dinokeng Game Reserve are just some of the options for nearby safaris.
16. Go whale watching
South Africa is one of the best places in the world to go whale watching. If you're visiting between June and November, there's an excellent chance of spotting Southern right whales, Bryde's whales, and orcas. The town of Hermanus, located 120 kilometers (75 miles) southeast of Cape Town, is the base for many of the best whale-watching companies in the country. Some reputable companies include Southern Right Charters, Hermanus Whale Cruises, and Xplora Tours. Expect to pay around 900-1,020 ZAR for a two-hour tour.

For more information on specific cities in South Africa, check out these guides:
South Africa Travel Costs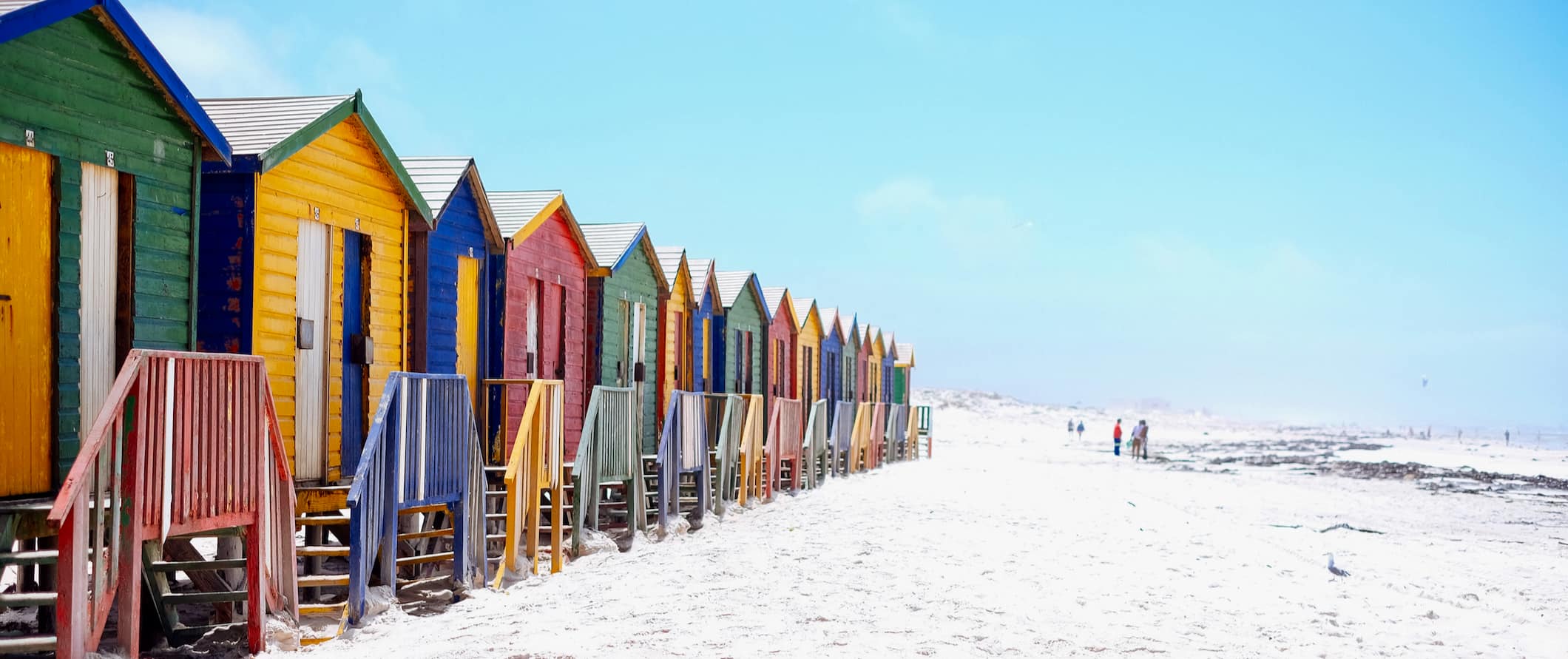 Accommodation – A bed in a 4-8-bed hostel dorm costs 250-300 ZAR per night, and around 215-230 ZAR per night for a dorm with 10 or more beds. A private double room costs 600-935 ZAR. Free Wi-Fi is standard and many hostels also include free breakfast and/or have a kitchen, as well as a swimming pool.
For those traveling with a tent, campgrounds can be found all around the country. Expect to pay between 100-400 ZAR per night, depending on the facilities and location.
If you are looking for a hotel, budget hotels range from about 850-1,200 ZAR for a twin or double in big cities and get cheaper in more rural areas. Standard amenities include Wi-Fi, private bathrooms, and air-conditioning. For a hotel with amenities like free breakfast and a swimming pool, expect to pay at least 900 ZAR per night.
Generally, accommodation prices are higher in Cape Town and Johannesburg and inside of any national parks. If you want to cut your prices, think about staying away from the city center, in lesser visited towns, and outside of the national parks when you're going on a safari.
In the low season, you can find hostels and hotels for 10-20% cheaper.
Airbnb is also an option around the country, though it's most commonly available in larger urban areas. A private room costs 300-600 ZAR per night while an entire home or apartment costs at least 700-900 ZAR.
Food – Due to its history of colonization and immigration, South African cuisine is a mix of indigenous, Dutch, British, Indian, and Malaysian culinary traditions.
Above all, South Africa is known for its meaty meals. A favorite pastime of South Africans is the braai, an open-air barbeque that originated in the townships of Johannesburg. Often served with your plate of barbeque are chakalaka, a dish of onions, tomatoes, peppers, carrots, and beans, and pap, a maize porridge.
Other popular dishes include bobotie (a baked dish of curry-spiced minced meat with egg on top) and potjiekos (a stew with meat, veggies, and potatoes). Common desserts include melktert (a custard tart) and malva pudding (like sticky toffee pudding).
Overall, restaurants in South Africa are pretty affordable. At a café, some coffee and a small meal cost 100 ZAR. At a casual restaurant serving traditional South African cuisine, expect to pay around 150 ZAR for a meal.
In terms of traditional barbeque, prices for one person vary, but are usually between 100-220 ZAR. Be sure to try biltong (thinly sliced air-dried meat), droewors (air-dried sausage), and boerewors (farmers sausage) if you're a meat-eater.
A delicious dish that originated in the Indian community is bunny chow, a spicy curry served in a bread bowl that can also be served vegetarian. This dish is usually found at street food and takeaway spots, costing around 65-90 ZAR. At a sit-down Indian restaurant, expect to pay 90-140 ZAR for a typical curry meal.
In terms of fast food, a meal at Nando's or another fast-food chain costs about 60-85 ZAR per person. A Chinese takeout meal costs around 75-125 ZAR.
At a nicer restaurant, a three-course meal with wine costs 280-320 ZAR per person, though you can find some main dishes for around 120 ZAR. In the same types of restaurants, a burger is 100-130 ZAR, a whole pizza is 120-160 ZAR, and a pasta dish is 90-155 ZAR.
Expect to pay around 30-35 ZAR for a beer and 50-70 ZAR for a cocktail. A glass of wine is 45-60 ZAR, while a bottle costs 120-250 ZAR. A bottle of water is 11 ZAR, soda is 20 ZAR, and a cappuccino is 25 ZAR.
The low-cost alternative to eating out is to buy groceries. A week's worth of basic groceries for one person costs around 400-550 ZAR. This gets you basic staples like rice or pasta, seasonal produce, and some meat or fish. If you want to keep costs low, avoid expensive items like chicken, beef, and cheese.
Backpacking South Africa Suggested Budgets
On a backpacker's budget of 850 ZAR per day, you can stay in a hostel, cook most of your meals, limit your drinking, do mostly free activities (walking tours, enjoying nature), and use public transportation to get around.
On a mid-range budget of about 1,900 ZAR per day, you can stay in a private hostel or Airbnb room, eat out for most meals, enjoy a few drinks, take the occasional taxi to get around, and do more paid activities like going on a safari or taking surf lessons.
On a "luxury" budget of 3,600 ZAR or more per day, you can stay in a hotel, eat out anywhere you want, rent a car, do more safaris and adventure sports, drink more, and do whatever else you want. This is just the ground floor for luxury though. The sky is the limit!
Accommodation
Food
Transportation
Attractions
Average Daily Cost
Backpacker
300
250
100
200
850
Mid-Range
800
400
200
500
1,900
Luxury
1,200
800
600
1,000
3,600
South Africa Travel Guide: Money-Saving Tips
It doesn't cost a lot of money to travel around South Africa. Except for adventure sports and tours, everything is relatively cheap. But that doesn't mean you can't save more money! Here are some tips for saving money in South Africa:
Pitch a tent – Most hostels have yards that they allow travelers to pitch a tent in. It costs much less and you still have the option to use the bathroom, kitchen, and other amenities.
Work for your room and board – South Africa has plenty of farms and an active WWOOFing community. If you're looking to stay for a while, cut your food and accommodation costs by spending some time working on a winery or farm.
Sleep on the train – The Shosholoza Meyl train service connects Johannesburg, Cape Town, Durban, Port Elizabeth, East London, Komatipoort, and Musina. Prices vary depending on where you are going, but a one-way ticket from Cape Town to Johannesburg costs around 690 ZAR and takes over 24 hours.
Rent a car – Renting your own car is the best way to get around South Africa since the buses can be quite slow. Prices vary depending on what sort of vehicle you get, but they are generally around 500 ZAR per day.
Drink in hostels – Most hostels have a small bar where socializing after a day of sightseeing is the thing to do. Local beer and wine can be purchased cheaper here than most bars and restaurants. If you're going to drink, this is the place to do it!
Cook your own food – Purchase groceries at discount supermarkets like Pick n' Pay or Checkers to prepare meals at your hostel. This will cut down your costs significantly!
Bring a water bottle – The tap water here is generally not safe outside of urban areas so bring a reusable water bottle with a filter to save money and reduce your plastic use. LifeStraw is my go-to brand as their bottles have built-in filters to ensure your water is always clean and safe.
Where to Stay in South Africa
Looking for a budget-friendly place to rest your head in South Africa? Here are some of my suggested places to stay:
How to Get Around South Africa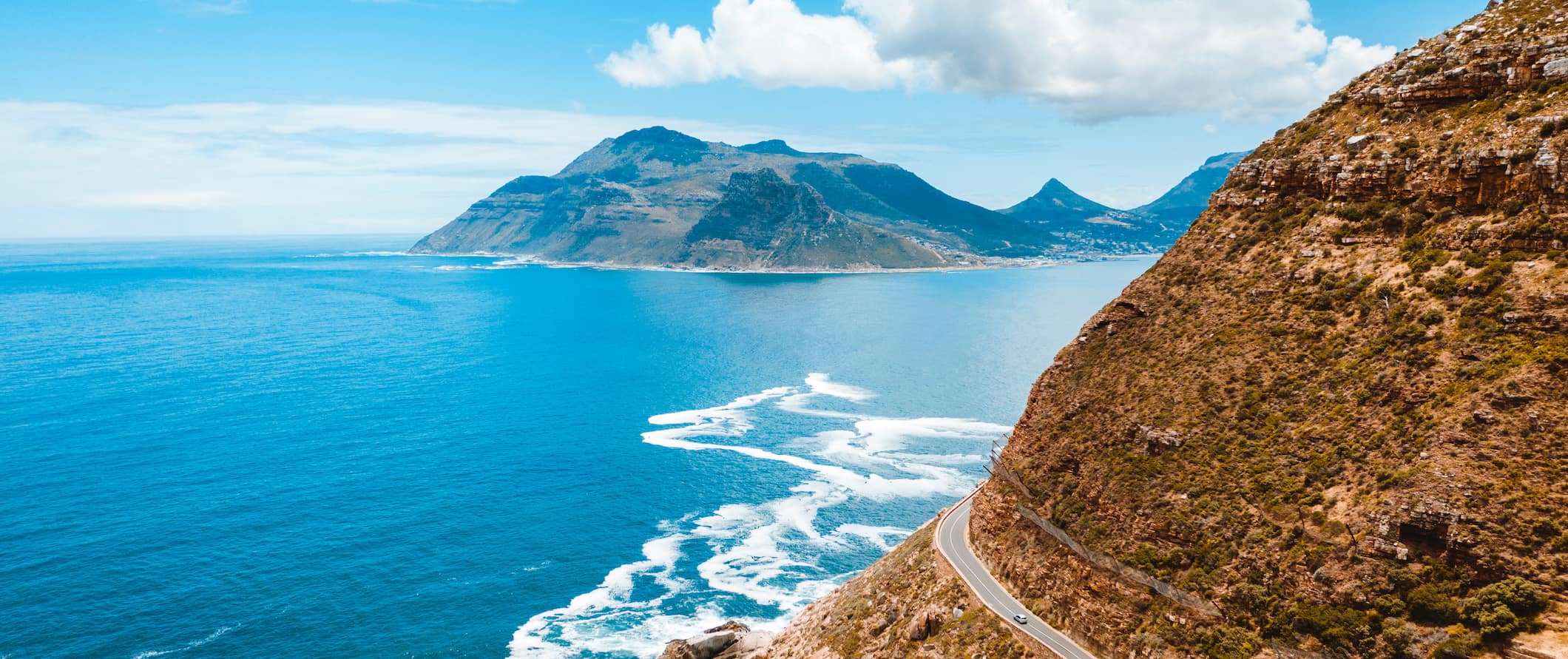 Public Transportation – Public transportation is available in the larger cities, though it is notoriously unreliable (and I wouldn't recommend taking buses or vans within the cities for safety reasons). I also definitely don't recommend taking the metro around Pretoria or Johannesburg as they're not safe.
If you must use public transportation, I only recommend MyCiTi buses in Cape Town, which costs 7-13 ZAR for up to 20 kilometers (12 miles), and the People Mover in Durban (6 ZAR per ride, or 16.50 ZAR for a day pass).
Taxi – Instead of buses, minibusses, or shared taxis, I suggest calling for a private taxi. Rates are generally low and vary between cities. In Cape Town, rates average 12 ZAR per kilometer, often with a minimum charge of 30 ZAR.
Ridesharing – Even safer than taxis is Uber, which is available in Cape Town, Johannesburg, Pretoria, Durban, and Port Elizabeth. This is how I recommend getting around if you'll have phone service while you're there.
Bus – Buses are generally the most reliable public transportation between cities, with trips costing anywhere from 250-700 ZAR. The most popular operators are:
City to City
Intercape
Translux
Since Greyhound pulled out of South Africa in 2021, Intercape is now the main bus provider, with an extensive reach throughout the country. For longer distances, you can choose a more comfortable reclining seat on their overnight Sleepliner bus.
City to City offers a less expensive, no-frills service that goes to many off-the-beaten-track places, including townships and mining towns.
In terms of prices for main routes, the 18-hour bus from Cape Town to Johannesburg costs around 380-600 ZAR, while the 8.5-hour bus from Durban to Pretoria is 225 ZAR.
To find bus routes and prices, use BusBud.
Train – Train rides are less common but more comfortable and safer than buses. Shosholoza Meyl (South African Railways) has long-distance trains that serve Cape Town, Port Elizabeth, Bloemfontein, Durban, East London, Johannesburg, Queenstown, and East London. They're comfortable and safe, making various stops at smaller towns along the way. Both tourist and economy classes are affordable options.
The overnight journey from Johannesburg to Cape Town costs around 750 ZAR and is a gorgeous ride with a dining car, showers, and accommodation in a two- or four-berth compartment (if available, couples are given coupes and single travelers and groups are put in compartments). If you are traveling alone and you want a coupe to yourself, you'll need to buy two tickets.
The economy class is fine for shorter daytime trips; however, it doesn't have sleeping carriages and is not a comfortable or safe option for overnight travel.
Tourist-class sleepers can get fully booked a month or so ahead, especially on popular routes, so plan ahead.
For those who are interested in luxury, the famous Blue Train, which runs from Pretoria to Cape Town, costs 38,000 ZAR for a luxury double berth. The trip lasts a few days and includes wine, cigars, great food, and comfortable compartments. It's the fanciest way to see the country!
Flying – Depending on the route, domestic fares are generally affordable. It costs 750 ZAR from Cape Town to Johannesburg, 1,000 ZAR from Cape Town to Durban, or 600 ZAR from Pretoria to Durban. The main budget airlines are Kulula and FlySafair.
Car Rental – If you plan on exploring a lot, a small car can be rented for 500 ZAR per day. Check with your hostel to see if they recommend a certain company to book from. Otherwise, Around About Cars, Avis, Budget, Hertz, and other car rental companies exist in South Africa. Make sure you get insurance and keep all the paperwork as accidents are not uncommon.
You can use your driving license from your home country, provided it is in English (or you have a certified translation). However, if you get stopped by the police, they usually ask to see your passport too so keep at least a photocopy in your car.
Hitchhiking – Absolutely do not hitchhike here. It isn't safe.
When to Go to South Africa
The best time to visit South Africa's parks is from May to September. This is the dry season and wildlife is easier to spot because there's less vegetation around waterholes, so you can see the animals as they gather to quench their thirst. As this is winter, mornings and nights are chilly.
May and September are wonderful times to visit because it is less cold and, especially in September, the wildlife viewing is excellent. Most days are sunny, there is little to no rain, and there are very few mosquitos.
The winters are mild and produce average highs of approximately 17°C (63°F). This is the low season, so the parks are not crowded (save for Kruger during school holidays).
The wet season (summer) runs from October to April. This is after the first rain, so the scenery turns green and the country looks lush and fresh. This is the best time for bird watching because most of the migratory birds are around. When it does rain, it doesn't rain for long so you can usually wait it out. Seeing animals is harder since there are more lush landscapes and more places for the animals to be hidden or blocked by trees and bushes.
Parts of South Africa see summer highs get up to 28°C (81°F), with averages closer to 25°C (77°F). Prepare for much larger crowds in the national parks when there are school holidays.
Generally speaking, temperatures are more consistent throughout the year at the coast, while the arid/mountainous areas of the interior see the greatest fluctuation in seasonal temperatures. Even in the Kalahari Desert, nighttime temperatures can drop below freezing. It's a good idea to pack for all occasions, as often people joke about how you can experience all four seasons in one day in South Africa.
How to Stay Safe in South Africa
South Africa requires extra vigilance because there's a lot of petty crime here. While you're unlikely to ever be in any real physical danger, petty crime and harassment are rampant. Avoid carrying expensive gear and lots of money, especially late at night. Always keep your valuables secure and never dress flashy. Do your best to fit in at all times so you don't stand out as a target.
Don't walk around alone late at night. If you have a rental car, keep your doors locked at all times to prevent theft and carjacking. Never leave anything in your vehicle overnight as break-ins can occur.
Solo female travelers will want to be cautious here. Avoid traveling alone when you can and don't travel alone at night. Always keep an eye on your drink when out at the bar and be extra careful in crowded areas as sexual harassment isn't uncommon.
Crime rates are higher in the townships (settlements established during apartheid for forced racial segregation), but that doesn't mean avoid them altogether. Just visit during daylight hours, especially with a local guide.
Be extra careful in Johannesburg, where crime rates are the highest in the country (although again, it's mostly petty crime). If you're driving, pay attention to what's happening behind your car as well as in the front. If someone exits a car and starts approaching you, move on quickly.
If you're going to visit Hillbrow, Berea, Joubert Park and Yeoville make sure you do it with a local as these are riskier neighborhoods to explore on your own.
If you're worried about getting ripped off, you can read about common travel scams to avoid here.
If you do experience an emergency, dial 10 111 for assistance.
Always trust your gut instinct and make copies of your personal documents, including your passport and ID. Forward your itinerary along to loved ones so they'll know where you are.
For more in-depth coverage of how to stay safe in South Africa, check out this post we wrote that answers some frequently asked questions and concerns.
The most important piece of advice I can offer is to purchase good travel insurance. Travel insurance will protect you against illness, injury, theft, and cancellations. It's comprehensive protection in case anything goes wrong. I never go on a trip without it as I've had to use it many times in the past. You can use the widget below to find the policy right for you:
South Africa Travel Guide: The Best Booking Resources
These are my favorite companies to use when I travel. They consistently have the best deals, offer world-class customer service and great value, and overall, are better than their competitors. They are the companies I use the most and are always the starting point in my search for travel deals.
Skyscanner – Skyscanner is my favorite flight search engine. They search small websites and budget airlines that larger search sites tend to miss. They are hands down the number one place to start.
Hostelworld – This is the best hostel accommodation site out there with the largest inventory, best search interface, and widest availability.
Booking.com – The best all around booking site that constantly provides the cheapest and lowest rates. They have the widest selection of budget accommodation. In all my tests, they've always had the cheapest rates out of all the booking websites.
Get Your Guide – Get Your Guide is a huge online marketplace for tours and excursions. They have tons of tour options available in cities all around the world, including everything from cooking classes, walking tours, street art lessons, and more!
SafetyWing – Safety Wing offers convenient and affordable plans tailored to digital nomads and long-term travelers. They have cheap monthly plans, great customer service, and an easy-to-use claims process that makes it perfect for those on the road.
LifeStraw – My go-to company for reusable water bottles with built-in filters so you can ensure your drinking water is always clean and safe.
Unbound Merino – They make lightweight, durable, easy-to-clean travel clothing.
Top Travel Credit Cards – Points are the best way to cut down travel expenses. Here's my favorite point earning credit cards so you can get free travel!
South Africa Travel Guide: Related Articles
Want more info? Check out all the articles I've written on backpacking/traveling South Africa and continue planning your trip: