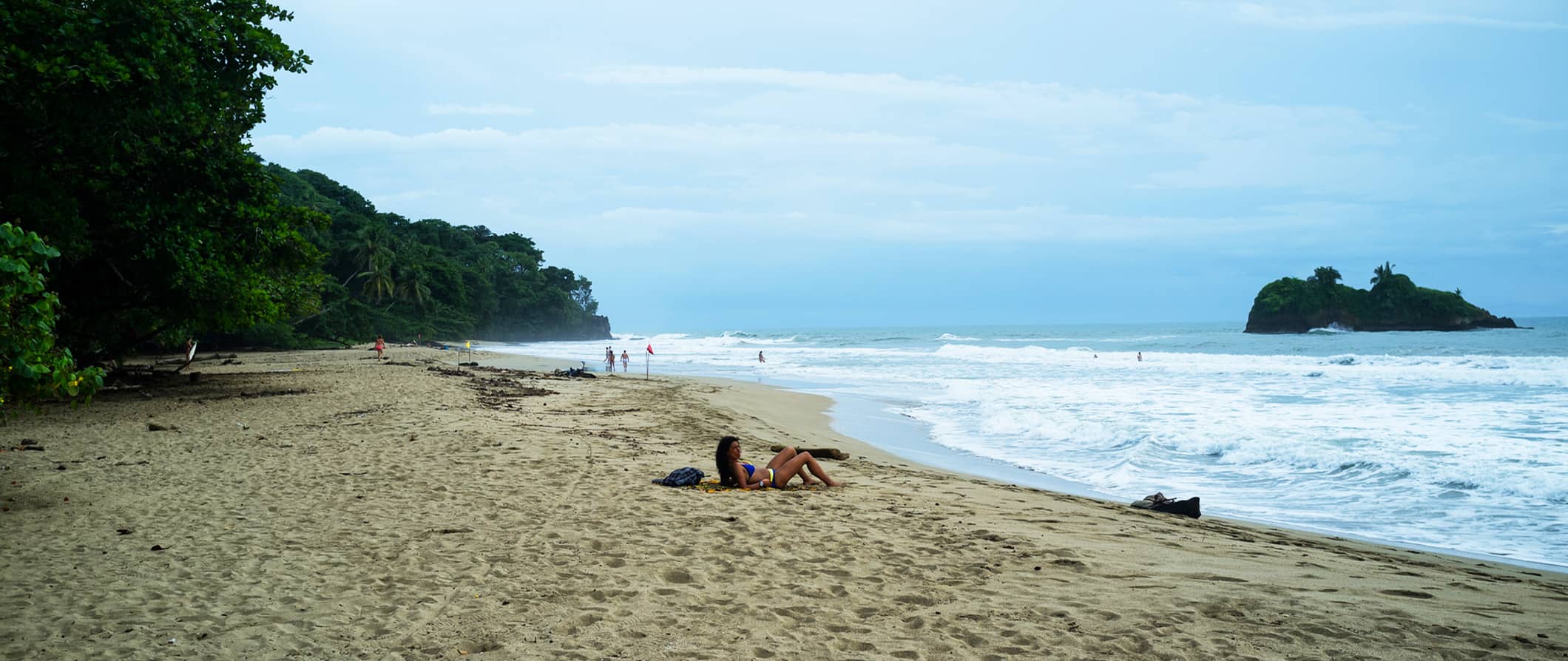 Puerto Viejo is a popular destination for backpackers and budget travelers. While Tortuguero in the north may get all the attention, come down to this part of Costa Rica's Caribbean Coast for excellent surfing, tremendous snorkeling and diving, great night life, cheap accommodation, and a lot of delicious food options. It's also a popular spot for expats from America. Moreover, just a few hours from here is Cahuita National Park, a beautiful park for hiking and monkey spotting. There are a lot of reasons why I love this part of Costa Rica. It's a good alternative to the more expensive and touristy Pacific side of the country.
Top 5 Things to See and Do in Puerto Viejo
1. Cahuita National Park
Cahuita National Park
is about an hour north of Puerto Viejo. There are 8km of trails that go through the jungle and along beaches. It's beautiful, and you have a high chance of seeing lots of monkeys. The town that borders the park is quieter than Puerto Viejo, so if you need a break from crowds, relax here for a few days.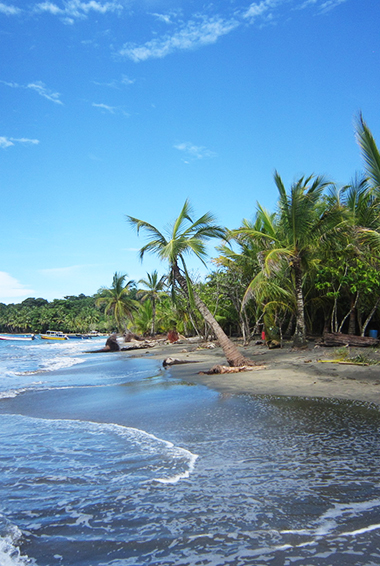 2. Hit the beach
This area is known for its beautiful Caribbean beaches. Simply put, there's nothing better to do in this town than lay on the beach and just hang out. That's the main reason people come here!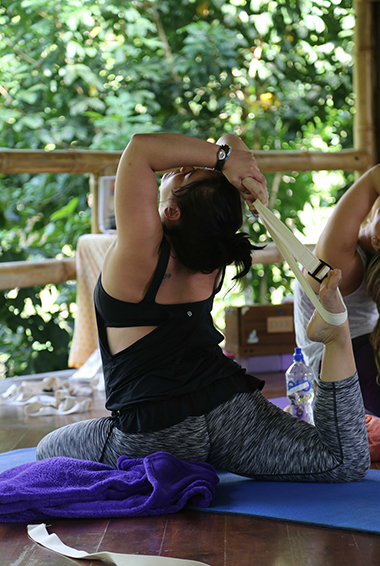 3. Yoga
Many Westerners have moved to the area and a large percentage of these expats are very "new age." They have opened up a lot of yoga and healing shops here. If you're into yoga and miss your fix from back home, this is a great place to take a class. Most classes will cost around 6,000 CRC per person, though there are often membership and retreat discounts available.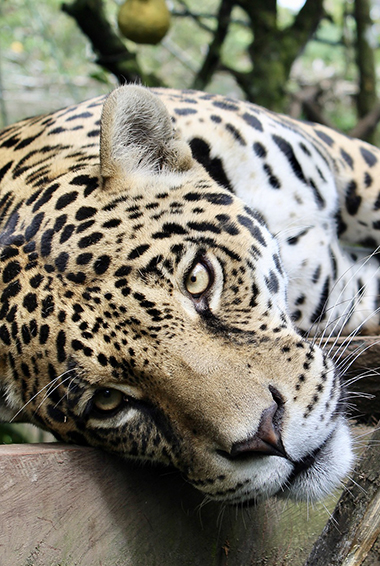 4. Tour the Jaguar Rescue Center
This foundation works at rescuing and rehabilitating animals like jaguars and howler monkeys. The animals are not kept in captivity longer than necessary, so that means you may not always get to see a jaguar, but this center does offer the chance to get a more intimate interaction with some wildlife. In any case, it's a worthy cause to support!
5. Natural juices and homemade chocolate
Finca La Isla is an ecologically-friendly farm and botanical garden that offers tours to visitors. You can learn about medicinal herbs and plant life of the area, sample some fresh juices and chocolate, and see a variety of exotic plants and animals. Self-guided tours cost 550 CRC, while a guided tour costs around 3,500 CRC.
Other Things to See and Do
(Click the title to expand the text)
1. Surfing
Puerto Viejo is the most famous surfing area on the Caribbean coast, and you'll find lots of places ready to teach you how to hang if you're a beginner. Though the waves aren't as good as on the Pacific coast, it's easier to learn and a lot cheaper here. Beginner lessons last a couple hours and cost around 27,000 CRC.
2. See the iguanas
A few miles south of Puerto Viejo lies Iguana Verde where you can take an Iguana Conservation Tour. For 8,025 CRC, you are able to see the facility and learn about the Green Iguana, which is an endangered species.
3. Bike to Manzanillo
For about 2,700 CRC you can rent a bike for a day. Cycle to Manzanillo and back on a relatively flat and (mostly)-paved road. Along the way, explore the secluded beaches, and take some time to have a picnic lunch. The journey is around 26km round trip.
4. Go fishing
Costa Rica offers some of the world's best sport-fishing. Whether you're an avid fisher or a newbie, there are plenty of options to check out. Trips vary in length and price, so be sure to ask about snorkeling possibilities for a combined tour. Expect to pay at least 55,000 CRC per person (exclusive tours will cost more).
Typical Costs
Hostel prices
– Prices start at around 5,700 CRC per night for a dorm bed and 15,000 CRC for a single room including a bathroom. Free WiFi is standard, and most hostels also offer free breakfast. About half of the hostels offer self-catering facilities for those interested in cooking their own food. Camping is also available in the area, though it's prohibited to camp in the reserve. Expect to pay around 2,700 CRC for a basic plot. My suggested place is:
Budget hotel prices – Hotel prices start at 16,000 CRC per night for a twin room, including breakfast. Most hotels will be over 20,000 CRC per night, however. Airbnb is available in the area, though there are very few options available for shared accommodation. What shared accommodation there is begins at 8,000 CRC per night, while a private room will cost around 18,000 CRC per night and an entire home/apartment around 29,000 CRC.
Average cost of food – Food in a "soda" restaurant (ie mom and pop joints) typically cost about 1,600 CRC for a local dish. Main courses in most budget restaurants, especially in the main town, cost around 5,000 CRC. The popular tourist restaurants cost around 10,000 CRC per meal (with a drink), so avoid them if you want to stay on a budget. If you plan on cooking for yourself, a week's worth of groceries will cost around 15,000-20,000 CRC. This includes basic staples like pasta, rice, vegetables, and some meat.
Transportation costs – Traveling by bus from San José will cost 3,300 CRC if you take the regional bus. The nicer charter buses will charge you around 27,000 CRC each way. If you are coming from (or going to) La Fortuna, buses cost around 1,500 CRC. Local buses cost 1,100 CRC to the Cloud Forest from Santa Elena. A taxi from Santa Elena to the Cloud Forest Reserve will typically cost 4,800 CRC. Car rentals are available in the area, though the roads outside of Santa Elena are unpaved so make sure you get a 4WD vehicle with a spare tire — chances are you may need it!
Suggested daily budget
22,150-24,900 CRC / 40-45 USD (Note: This is a suggested budget assuming you're staying in a hostel, eating out a little, cooking most of your meals, and using local transportation. Using the budget tips below, you can always lower this number. However, if you stay in fancier accommodation or eat out more often, expect this to be higher!)
Money Saving Tips
Eat empanadas – On the road between town and Rocking J's, across from the Lizard King is a stall that sells fried chicken and empanadas for 535 CRC. Not only are they delicious, they are also ridiculously cheap. Eat at this place to save money, but make sure you head by after he opens at 4pm.
Camp – Most of the resorts and hostels by the beach let you camp. If you don't have your own tent, you can rent them. For around 4,300 CRC per night, it's the best way to keep your accommodation costs down.
Take a public bus – Bars in town are about 25% more expensive than at the hostels and hotel bars that line the road towards the main beach. Start your night there, and save some money.
Avoid the high season – Prices will be higher during the summer (and during holidays) so be sure to travel during the low-season to take advantage of lower prices!
2-for-1 and all-you-can-eat – The Japanese restaurant in town has 2-for-1 happy hours every night and all-you-can-eat sushi on Tuesdays. Worth it!
Rent a bike – For a few dollars each day you can rent a bike. This is all you need to get around the area and it will save you money taking taxis or buses.
My Must Have Guides For Traveling to Costa Rica