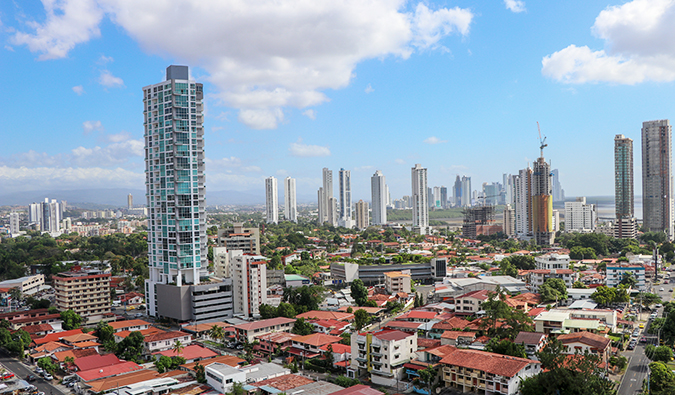 Updated: 4/21/2018 | April 21st, 2018
As part of my desire to give you the best budget travel tips I can, I'm continuing my series on country costs. This time, we're going to look at Panama. I've my time Panama with a goal of spending $35 USD per day.
How did I do? I failed. Miserably. I spent $1,674.81 USD in 28 days, which is an average of $59.81 per day.
Why Did I Fail?
I ate good food. Lots of good, expensive food.
I found so many good restaurants in Boquete and Panama City and couldn't resist. (Plus, for a while, I was traveling with a girl, and sometimes I was paying for two.) Additionally, I didn't always stay in hostel dorms. There were a few nights I wanted privacy to catch up on work and so got a hotel room, drastically increasing my daily average.
But that doesn't mean Panama is expensive. While Panama is more expensive than other countries in the region, it is not the most expensive country in Central America (I'd say that is Costa Rica). You can come here on a limited budget.
Here's how much Panama costs to travel around and ways to save money on your trip:
How I Spent My Money in Panama
Food: $748.20
Drinks: $142
Accommodation: $608.20
Activities: $45
Transportation: $131.41
As you can see, I spent most of my money on food and accommodation.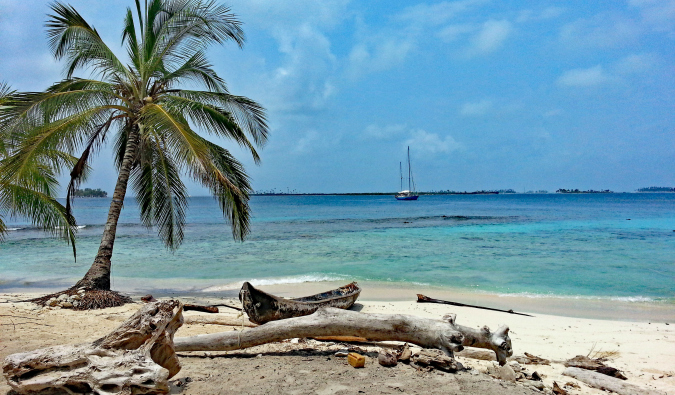 But there's no doubt in my mind you can do Panama for my original estimate. If you take out the costs of my non-dorm accommodation ($250 USD) and my upscale eating ($300 USD), my daily average becomes $40.17 USD, which is a lot closer to my original goal. Take away a few Western meals, some nights out, and the taxis I poorly negotiated in Panama City, and you're right around $35 USD.
At $35 USD a day, you'll be staying in hostel dorms ($10-20 USD per night), eating at small, local restaurants and food stalls ($4 USD per meal), taking only local buses, doing a few tours, drinking little ($2 USD), and maybe having a nice meal once in a while ($10+ USD per meal).
On that "backpacker" budget, you could do Panama on the cheap but that would leave no room for any activities, nights out, shopping, or appeasing sudden desires for pizza.
I would say that $40 USD per day is a better budget for the backpacker. This way, you'll have extra room for the accidental costs that always come up on the road and any last-minute changes or activities you decide to do. I always say it's better to overbudget than under budget.
However, if you wanted a slightly more luxurious trip – one that mimicked my trip with private accommodation and better food, a budget of $50-60 a day is much more realistic.
If you want to stay in fancy hotels, I'd budget $100 a day or more for Panama.
How to Save Money in Panama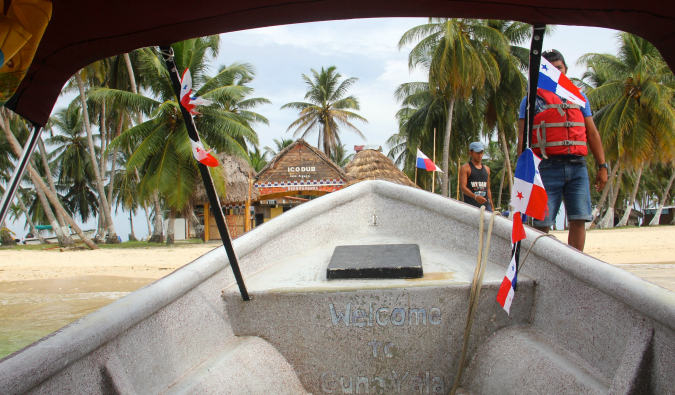 There are plenty of ways to save money in Panama and lower the cost of your trip without sacrificing too much of the quality. If you travel like how the locals live, you'll be able to afford anything here! Here are my top tips for saving money:
Eat at the local stands. Meals at local food stalls cost $3–4 USD. You'll get rice, chicken, beans, and maybe another side plus a drink. I didn't love the food in Panama, but the prices made eating very cheap.
Avoid taxis. I found taxis here to be a complete ripoff. As my friend JP says, "You get gringoed." They were also far more unwilling to negotiate than in places like Asia. I'd try to avoid them if at all possible.
Car-share. If you do take taxis, share your ride. Most taxis are usually shared anyways. Drivers will pick up people even if someone else is in the car. This reduces your price since if he's already going your way, he'll be more inclined to give you a better price.
Refill your water. In most of the country, you can drink the tap water. It won't kill you or make you sick. There's no need to always buy new water bottles. Save yourself a few dollars a day, and fill up from the tap.
Stick to beer. Beer is usually $0.50 to $1 during hostel happy hours. Otherwise, a local Panama or Balboa is $1.50. Mixed drinks are usually $2. So stick to beer, spend less, and save more without cutting into your good time.
Avoid hot water. Get rooms with cold-water showers. Hot water always costs a lot more. It's so hot here anyway, you'll hardly ever want hot water. Even I got used to cold-water showers, and usually, I get cranky without hot water!
Do Airbnb. If hostels are not your thing, use Airnb. It's cheaper than traditional, expensive hotels and incredibly widespread in the country, especially in the larger cities.
***
Panama doesn't need to be that expensive. It's never going to be ultra-cheap but if you can keep your accommodation costs down and avoid the really high-end restaurants, you'll save a lot of money in the country as, for the most part, attractions, transport, and local food are all very cheap.
Book Your Trip to Panama: Logistical Tips and Tricks
Book Your Flight
Find a cheap flight to Panama by using Skyscanner or Momondo. They are my two favorite search engines. Start with Momondo.
Book Your Accommodation
You can book your hostel in Panama with Hostelworld. If you want to stay elsewhere, use Booking.com as they consistently return the cheapest rates. (Here's the proof.)
Don't Forget Travel Insurance
Travel insurance will protect you against illness, injury, theft, and cancellations. I never ever go on a trip without it. I've been using World Nomads for ten years. You should too.
Need Some Gear?
Check out our resource page for the best companies to use!
Want More Information on Panama?
Be sure to visit our robust destination guide on Panama for even more planning tips!