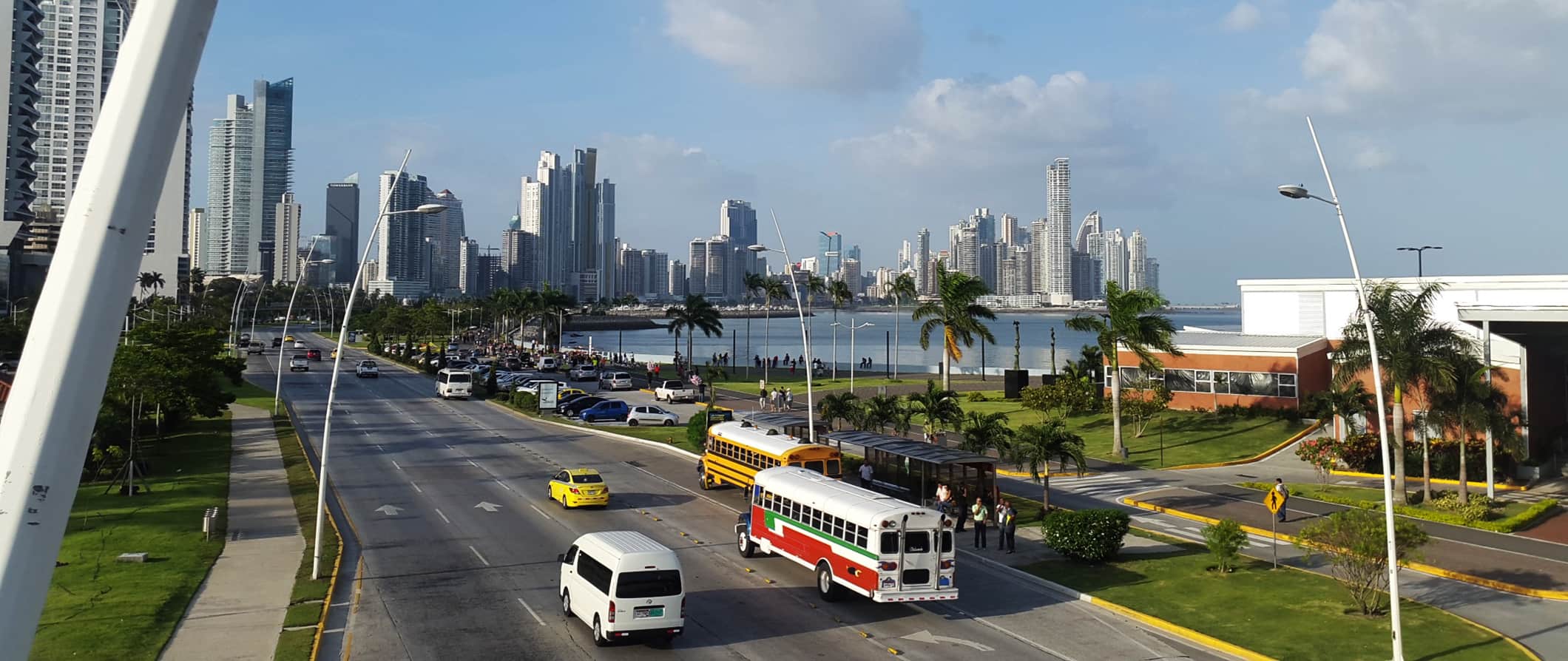 Panama City is the most developed city in all of Central America and the financial and shipping hub of the region. The modern skyscrapers that have popped up in Panama City since the early 2000s show the economic wealth and continuous growth of the city.
Now, you can find divine food, plenty of shopping, and a vibrant nightlife scene in Panama's capital. Casco Viejo, the oldest neighborhood of the city, is where you still find the early origins of the city when it served as an important trading hub between the New World and the Old World. Since the crumbling Spanish-colonial buildings of Casco Viejo were renovated in the 2000s, Casco Viejo has evolved from a crime-ridden no-go neighborhood to Panama's tourist hot spot.
Panama City doesn't have a lot to offer in terms of landmarks and tourist sights, but it is a good place to spend a few days to enjoy the amenities of a big city and a good base to visit the Panama Canal, a rainforest, and to enjoy the beach on nearby Taboga Island.
This guide to traveling Panama City can help you plan the perfect trip there without breaking the bank.
Top 5 Things to See and Do in Panama City
1. Visit Casco Viejo
A stroll through Casco Viejo, the original Spanish-colonial settlement built in 1671, is a must-do. The area is home to some of the trendiest bars, restaurants, and boutique hotels. Visit the Panama Canal Museum and wander the cobblestone streets. If you're a coffee fanatic and want to indulge, go to Café Unido.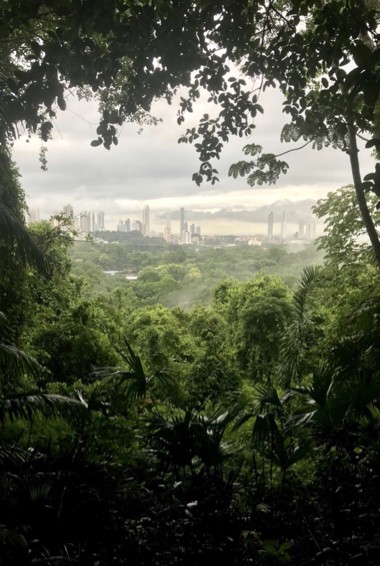 2. Hang out in Metropolitan Park
The Metropolitan Park is a 232-hectare rainforest within the city limits. There are five miles' worth of trails here. Hike up to the top of Cedar Hill for panoramic views of the city and the Panama Canal. Admission is $4 USD. You can also see 30 different species of butterflies housed on the butterfly farm for an additional $5 USD.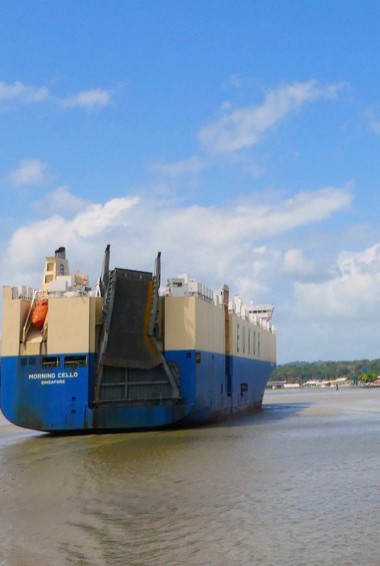 3. See the Panama Canal
The Miraflores Locks are one of twelve locks along the Panama Canal, and the closest to Panama City. There is a visitor center with an observation deck and, every time a ship passes through the canal, you'll hear a detailed explanation of what is happening. Admission is $20 USD.
4. Explore Panama Viejo
Panama Viejo was founded in 1519 and was the first Spanish settlement on the Pacific Coast of the Americas. In 1691, the city was attacked and destroyed by pirate Henry Morgan. You can still see ruins of many of the original buildings. The remaining ruins are spread out over 57 acres, including the original cathedral. Admission is $10 USD.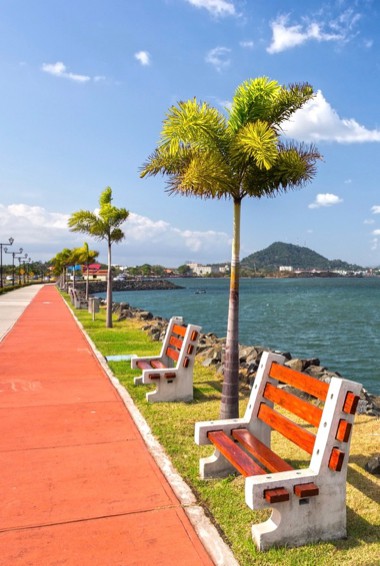 5. Bike along Amador Causeway
Amador Causeway is made up of rocks excavated for the construction of the Panama Canal and connects Panama City with three small islands: Naos, Perico and Flamenco. The 4-mile (6-kilometer) boardwalk is popular with cyclists. You can rent bikes for about $15 USD per day.
Other Things to See and Do in Panama City
1. Check out Mi Pueblito
This open-air museum is designed to give a glimpse of village life in Panama. You'll find replicas of colonial and indigenous buildings here, and on Fridays and Saturdays, they have folklore dance performances. The village is divided into three parts: an indigenous village, a rural village, and an Afro-Antillean village, showing aspects of these three different population groups in Panama. Admission is $5 USD.
2. Admire some colonial art
The Museo de Arte Religioso Colonial in Casco Viejo houses colonial religious art that dates back to the 16th-century. Some of this art and these artifacts even made it through the attack and sacking of the city by Henry Morgan and his crew in 1671. One of the most interesting pieces is the Arco Chato, a long arch that stood unsupported for hundreds of years – the arch was used to prove that Panama was not earthquake-prone, making it an ideal place for the canal rather than Nicaragua. This is a small museum, but admission is only $1 USD, so it's worth a quick visit.
3. Take a ferry to Taboga Island
Taboga Island is a little island 12 miles (19 kilometers) off the Pacific coast of Panama City. It's easy to do as a day tour, with return ferries costing $20 USD. The ferries leave from Amador Causeway and the ride takes about 30 minutes. Explore the island's village, chat with the locals, go on a hike or just chill on the sandy beach. The beach is not the nicest here as the water tends to be polluted but the ocean views towards Panama City and the Panama Canal make up for that.
4. Hike Cerro Ancon
The highest hill in Panama City makes for a great hike. It's a steep 30-minute incline, but you'll be rewarded with fantastic views. There are two viewing platforms: one facing historic Casco Viejo, and one facing the newer skyline, lined with skyscrapers. Look out for wildlife along the way – you're likely to see toucans, iguanas, and pacas. A cab ride to the trailhead, which is right by Mi Pueblito, takes about 10 minutes.
5. Marvel at contemporary art
The Museum of Contemporary Art in Panama City features various permanent and temporary exhibits from Panamanian and Latin American artists. Admission is $5 USD. If you enjoy art, you shouldn't miss this museum, which is a comprehensive introduction to Latin American contemporary art. There are also often free exhibits which will give you a good chance to hang out with the city's artsy crowd.
6. Take a Spanish course
If you've got some time to spend in the city (perhaps you're waiting for your boat to set sail for the San Blas Islands), consider taking a week-long Spanish course. There are a number of schools here that offer programs with one-on-one or small groups classes for $249 USD per week. Try the Spanish Panama Language School or Casco Antiguo Spanish School.
7. Learn about Marine Life
Punta Culebra Nature Center is a science and nature center run by the Smithsonian Tropical Research Institute that focuses on marine life. There is also a short nature trail with three-toed sloths, iguanas, and frogs. Explanatory signs are in Spanish and English – it's an educational exhibition center that is interesting for grown-ups and kids alike. Admission is $7 USD for adults, $2 USD for children under 11.
8. Visit the Biomuseo
The Biodiversity Museum was designed by renowned architect Frank Gehry and it was his first design in Latin America. It's worth seeing simply for the stunning design, but spending a couple of hours inside the museum is a great way to learn about Panama's biodiversity. The museum also highlights the natural and cultural history of the country. The Biomuseo has eight galleries for its permanent exhibits, each one covering a different topic. Tickets are $22 USD for adults and $11 USD for children under 18.
9. Check out the seafood market
Panama's lively Mercado de Mariscos, the seafood market, is located on the western end of the Cinta Costera, the coastal road that connects Casco Viejo with the newer part of town. The market is divided into two parts: one part where fresh fish and seafood are sold, caught right off the shore of Panama City, and a section with about twenty no-frills seafood restaurants where you can try some of the fresh catch. Try the local specialty, ceviche (only $3 USD for a cup!), or a seafood platter to sample a variety of things.
10. Stroll Avenida Central
Avenida Central is the pedestrian walkway where you can soak up the city's real vibes. It's noisy and fun, with lots of street food vendors and performers, and makes for some excellent people-watching. Cinta Costera is the city's waterfront park area where you can enjoy views of the ocean while grabbing an ice-cream or some street food.
Panama City Travel Costs
Note: Panama uses both PAB and USD. There's no real need to carry the local currency, the Panamanian Balboa, unless you paying for really small things on the street. For the most part, use USD (which has the same value as PAB).
Hostel prices – Hostels in Panama City are inexpensive, with a night in a hostel dorm costing between $10-15 USD per night (6-8 bed dorm).
Private rooms in hostels start around $22 USD per night for a double room. All hostels offer free Wi-Fi and some offer free breakfast (check before booking).
Hotel prices – For a 3-star hotel or higher, prices start at $50 USD per night and go up from there. International hotel chains range from $77 USD to $135 USD.
Airbnb is available in the city, with private rooms for 1 or 2 guests ranging from $30-50 USD per night and entire apartments starting around $55-60 USD for two guests. Bigger apartments accommodating four to six people start at $90 USD per night.
Average cost of food – Panamanian cuisine features rice, black beans, yuca (a starchy vegetable similar to the potato), plantains, beef, chicken, and seafood. Local food stalls meals will cost around $4-6 USD. For that price, you will get a plate of chicken, rice, and beans – a staple dish in Panama. Western food such as pizza or hamburgers will cost around $10-15 USD per meal.
Panama City has the best international food in all of Central America, so take advantage of that while you're in town. Many of the trendiest restaurants can be found in the Casco Viejo neighborhood, such as the Dining Room, Tantalo (a superb rooftop restaurant and bar atop the Tantalo Hotel), Donde Jose (fine dining Panamanian cuisine) and Casa Casco, which has three great restaurants, a rooftop bar and a nightclub. You'll also find a number of great restaurants along Amador Causeway.
For a nice meal with wine, expect to pay around $50 USD. There are a lot of stylish, more expensive restaurants in Casco Viejo if you're looking for something more upscale. Domestic beer at a bar is around $2.50 USD. Cocktails at one of the popular rooftop bars are around $8-9 USD.
If you plan on cooking your own food, expect to pay about $35-40 USD per week for groceries like fruits, veggies, bread, pasta, and other staples.
Backpacking Panama City Suggested Budgets
If you're backpacking around Panama City on a shoestring budget, expect to spend about $40-45 USD per day. This includes staying in a dorm bed in a hostel, eating at local street food stalls, drinking happy hour beers, and a couple of free and cheap sights (like exploring the old town).
A mid-range budget of around $130 USD per day includes staying in a 2-star hotel, eating out at inexpensive restaurants, a couple of beers, a couple of Uber rides, and 1-2 paid attractions.
A luxury budget of around $195 USD per day will buy you a room in a luxury hotel, eating out three times a day, cocktails at a rooftop bar and Uber rides to the restaurants and attractions you visit.
You can use the chart below to get some idea of how much you need to budget daily for your visit to Panama City. Keep in mind these are daily averages – some days you'll spend more, some days you'll spend less (you might spend less every day). We just want to give you a general idea of how to make your budget. Prices are in USD.
Accommodation
Food
Transportation
Attractions
Average Daily Cost
Backpacker
$15
$10-15
$5
$10
$40-45
Mid-Range
$65
$35
$10
$20
$130
Luxury
$90
$40
$15
$50
$195
Panama City Travel Guide: Money Saving Tips
Looking to save money while traveling in Panama City? The city doesn't have to break your bank and unlikely will if you're not eating some top end food. That said, there's no need to spend money needlessly. Here are some of the best ways to save money in Panama:
Stick to free activities – Most of Panama City's sights can be visited for free: Casco Viejo, Amador Causeway, a stroll through the fish market and along Cinta Costera, the coastal road that offers stunning views of the bay and the freighters entering the Panama Canal.
Eat at local food stands – Meals at local food stalls cost between $3-5 USD. You'll get rice, chicken, beans, and maybe another side plus a drink. Don't expect a super tasty meal, but it is enough to fill you up.
Avoid taxis – Buses are only $0.25 USD and go everywhere in the city. Take the bus and save your money!
Refill your water – In most of the country, you can drink the tap water — it won't kill you or make you sick. There's no need to always buy new water bottles so save yourself a few dollars a day and fill up from the tap. Use a LifeStraw to ensure your water is clean and filtered.
Stick to beer – Beer is usually $0.50 – 1 USD during hostel happy hours. Otherwise, a local Panama or Balboa is $1.50-2 USD. Mixed drinks are around $3 USD, but can cost a lot more in the fancier cocktail bars in Casco Viejo. So stick to beer, spend less, and save more without cutting into your good time.
Save money on rideshares – Uber is way cheaper than taxis and is the best way to get around if you don't want to wait for a bus or pay for a taxi. Uber Flash is the most basic and cheapest option available in Panama City, UberX offers rides in nicer cars, and Uber Black offers rides in premium cars. You can save $15 off your first Uber ride with this code: jlx6v.
Carry small change – Most taxis and small shops won't accept larger bills for small purchases so make sure you carry change.
Avoid hot water – Get rooms with cold-water showers. Hot water always costs a lot more. It's so hot here anyway, you'll hardly ever want hot water. Even I got used to cold-water showers, and usually, I get cranky without hot water!
Try Couchsurfing – There are tons of hosts (and lots of community events) here, making this a great city to Couchsurf in. Pick up some tips and save some money by staying with a local!
Where To Stay in Panama City
You can stay either in Casco Viejo, the historic part of Panama City, where some of the trendiest bars, restaurants, and boutique hotels are (and a couple of hostels), or in the newer part of town, where you find many of the international hotel chains, such as Le Meridien, the Hardrock Hotel, the Hilton and the Waldorf Astoria. Here are my recommended places to stay in Panama City:
How to Get Around Panama City
Panama City has some areas that are walkable – for example, the popular Casco Viejo neighborhood and Amador Causeway – but it is quite spread out and the constant heat and humidity can make walking around all day challenging. Luckily, public transport is easy to use and cheap.
Bus – It is easy to travel by city bus between Amador Causeway and Casco Viejo – buses have their destination written on the front. The main bus terminal is inside the Albrook Shopping Mall. If you think you'll be taking the bus a lot, pick up a metro card at Albrook Terminal. The metro card is $2 USD, and then you can add however much money you think you'll need. Since a bus ride is only $0.25 USD, adding only one dollar will get you four rides.
To recharge the card, you will have to find a supermarket that offers this service (look for a sign that says Venta de Tarjeta y Recarga) or head to Albrook Terminal. You'll be able to navigate the bus system with the help of Google Maps.
Metro – Panama City's first metro line opened in 2014 (the first metro system in all of Central America!), but it is pretty irrelevant for tourists since it's far away from beaches and interesting sights. A ride is only $0.35 USD. The metro runs from 6am-10pm daily (even on holidays), with 14 different stations, running north and south and passes through the city center.
Bicycle – Cycling in Panama City is possible, but not very safe since Panama is known for its notorious drivers who often speed. The only places you can safely cycle at are Amador Causeway (where you'll find several bike rental places) and Cinta Costera, the coastal beltway that links modern Panama City with the historic Casco Viejo neighborhood. You can rent bikes for about $15 USD per day.
Taxi – Taxis are cheap in Panama City – the furthest distance within the city limits shouldn't cost more than $5 USD. Be careful though: Panamanian cab drivers are known to try to rip off foreigners. Make sure to always negotiate your fare before the start of the trip, since the taxis don't use meters. Note that taxis are cash only.
Ridesharing – Uber is available in Panama City. You can save $15 off your first Uber ride with this code: jlx6v.
When to Go to Panama City
Panama City has a short dry season between January and May, which is when there is little rain and you'll get to enjoy clear blue skies. But since Panama is located only nine degrees north of the equator, temperatures are pretty consistent year-round. The lowland regions, including Panama City, are always hot and humid.
Daytime temperatures average 86-91°F (30-33°C), nighttime temperatures are around 69-73°F (21-23°C).
Rainy season in Panama lasts from mid-April to mid-December, but it usually only rains from late afternoon into the night, which means mornings and early afternoons can still be enjoyed. The rainiest month is November, and July and August are the months that see the least rain during the wet season. If you visit during the rainy season, pack a rain jacket and an umbrella.
You never have to deal with peak season crowds in Panama City – it never feels crowded, unless you run into a cruise ship tour group on one of the days a cruise ship docks in the port. The good news is that the cruise ships docking here are relatively small and that they usually depart at 5 pm.
The only times of year that accommodation can book up (especially affordable hotels/Airbnbs) are during holidays and in February during Carnaval. If you're planning to visit Panama City in February, look up the dates of Carnaval to avoid crazy crowds and inflated accommodation prices.
How to Stay Safe in Panama City
Panama and Panama City are generally safe, but pickpocketing happens occasionally, especially on city buses. Always be vigilant and don't carry more cash on you than you're planning to spend. Leave your passport and credit cards (other than the one you may be using) back at the hostel/hotel, don't carry valuables in your purse. Bag snatching happens in Panama City – both on the street and in restaurants, so don't leave your bag sitting on the chair next to you.
If you go out in Casco Viejo at night, but your hotel is in the newer part of Panama City, take a taxi or Uber back to your hotel. The El Chorillo neighborhood, adjacent to Casco Viejo, can be a bit sketchy after dark.
When taking taxis, negotiate the fare before the trip, or you might get ripped off. There have been frequent reports by foreigners about being overcharged for cab rides. $5 USD is the most you should be paying for a cab ride. If you don't want to communicate with the driver or you don't have cash on you, call an Uber via the app.
Keep an eye out for common scams against tourists, such as fake ATMs, taxis that don't use a meter, and questionable tour operators.
Always trust your gut instinct. Avoid isolated areas at night, and be aware of your surroundings at all times. Make copies of your personal documents, including your passport and ID, before you leave on your trip.
The most important piece of advice I can offer is to purchase good travel insurance. Travel insurance will protect you against illness, injury, theft, and cancellations. It's comprehensive protection in case anything goes wrong. I never go on a trip without it as I've had to use it many times in the past.
Panama City Travel Guide: The Best Booking Resources
These are my favorite companies to use when I travel. They consistently have the best deals, offer world-class customer service and great value, and overall, are better than their competitors. They are the companies I use the most and are always the starting point in my search for travel deals.
Skyscanner – Skyscanner is my favorite flight search engine. They search small websites and budget airlines that larger search sites tend to miss. They are hands down the number one place to start.
Hostelworld – This is the best hostel accommodation site out there with the largest inventory, best search interface, and widest availability.
Booking.com – The best all around booking site that constantly provides the cheapest and lowest rates. They have the widest selection of budget accommodation. In all my tests, they've always had the cheapest rates out of all the booking websites.
Intrepid Travel – If you want to do group tours, go with Intrepid. They offer good small group tours that use local operators and leave a small environmental footprint. And, as a reader of this site, you'll get exclusive discounts with them too!
Get Your Guide – Get Your Guide is a huge online marketplace for tours and excursions. They have tons of tour options available in cities all around the world, including everything from cooking classes, walking tours, street art lessons, and more!
SafetyWing – Safety Wing offers convenient and affordable plans tailored to digital nomads and long-term travelers. They have cheap monthly plans, great customer service, and an easy-to-use claims process that makes it perfect for those on the road.
Panama City Gear and Packing Guide
If you're heading on the road and need some gear suggestions, here are my tips for the best travel backpack and for what to pack!
The Best Backpack for Travelers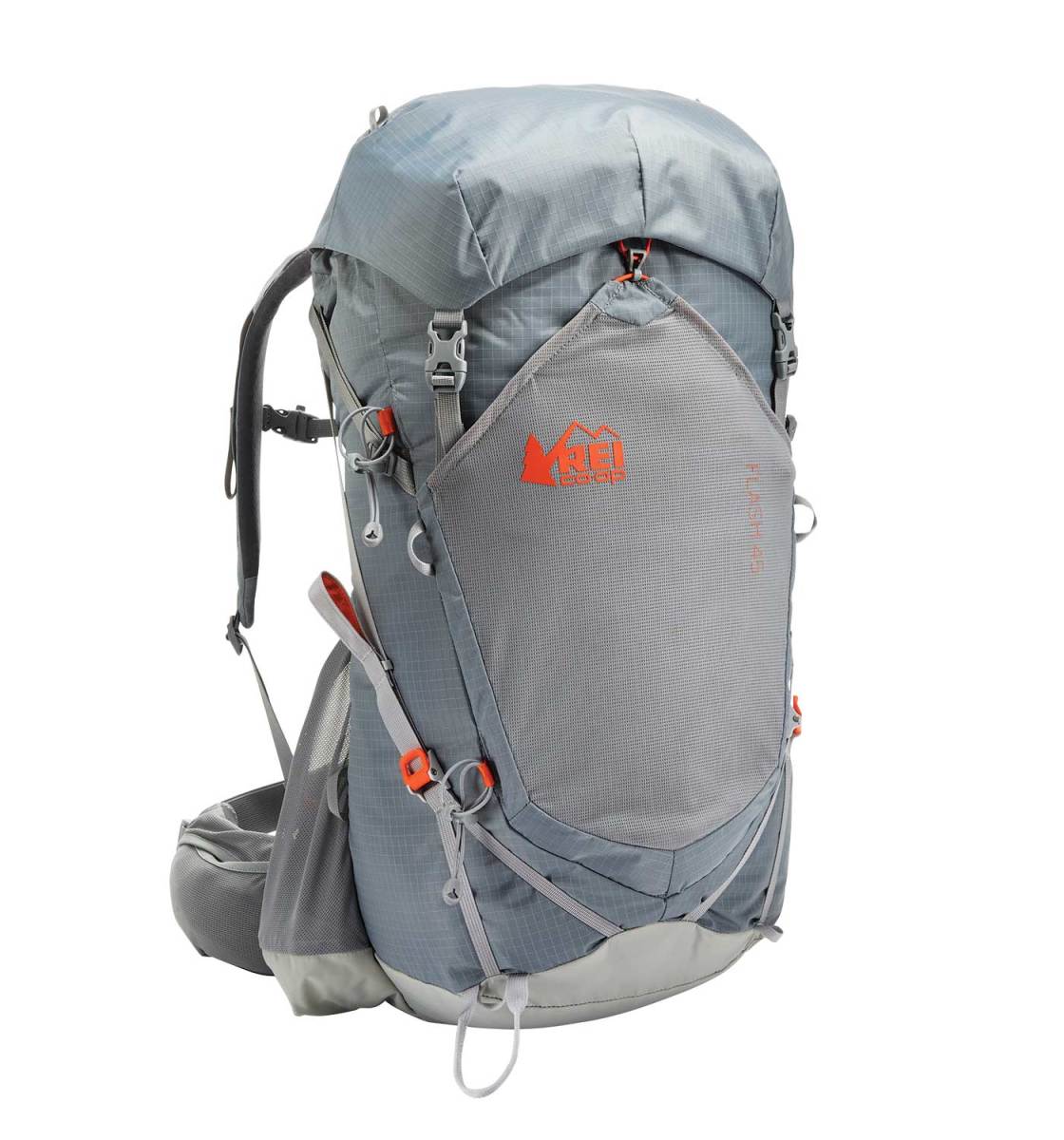 What's the best backpack for traveling long-term? I recommend the
REI Flash 45 Pack
. It's light and comfy, top loading, and fits perfectly in an airplane's overhead bin.
Size:
45-47L
Straps:
Thick and cushy with compression technology that pulls the pack's load up and inwards so it doesn't feel as heavy.
Features:
Removable top lid, pocket at the front, hydration compatible, contoured hip belt
If you want something different, refer to my article on how to choose the best travel backpack for tips on picking a pack and other backpack suggestions.
What to Pack for Your Trip
Clothes
1 pair of jeans (heavy and not easily dried, but I like them; a good alternative is khaki pants)
1 pair of shorts
1 bathing suit
5 T-shirts (Unbound Merino is my preferred company. If you're a member of NM+, you can get 15% off your purchase)
1 long-sleeved T-shirt
1 pair of flip-flops
1 pair of sneakers
6 pairs of socks (I always end up losing half)
5 pairs of boxer shorts (I'm not a briefs guy!)
1 toothbrush
1 tube of toothpaste
1 razor
1 package of dental floss
1 small bottle of shampoo
1 small bottle of shower gel
1 towel
Deodorant
Small Medical Kit (safety is important!!!)
Miscellaneous
Female Travel Packing List
I'm not a woman, so I don't know what a woman wears, but Kristin Addis, our solo female travel guru, wrote this list as an addition to the basics above:
Clothing
1 swimsuit
1 sarong
1 pair of stretchy jeans (they wash and dry easily)
1 pair of leggings (if it's cold, they can go under your jeans, otherwise with a dress or shirt)
2-3 long-sleeve tops
2-3 T-shirts
3-4 spaghetti tops
1 light cardigan
Toiletries
1 dry shampoo spray & talc powder (keeps long hair grease-free in between washes)
1 hairbrush
Makeup you use
Hair bands & hair clips
Feminine hygiene products (you can opt to buy there too, but I prefer not to count on it, and most people have their preferred products)
For more on packing, check out these posts:
Panama City Travel Guide: Related Articles
Want more info? Check out all the articles I've written on backpacking/traveling Central America and continue planning your trip: