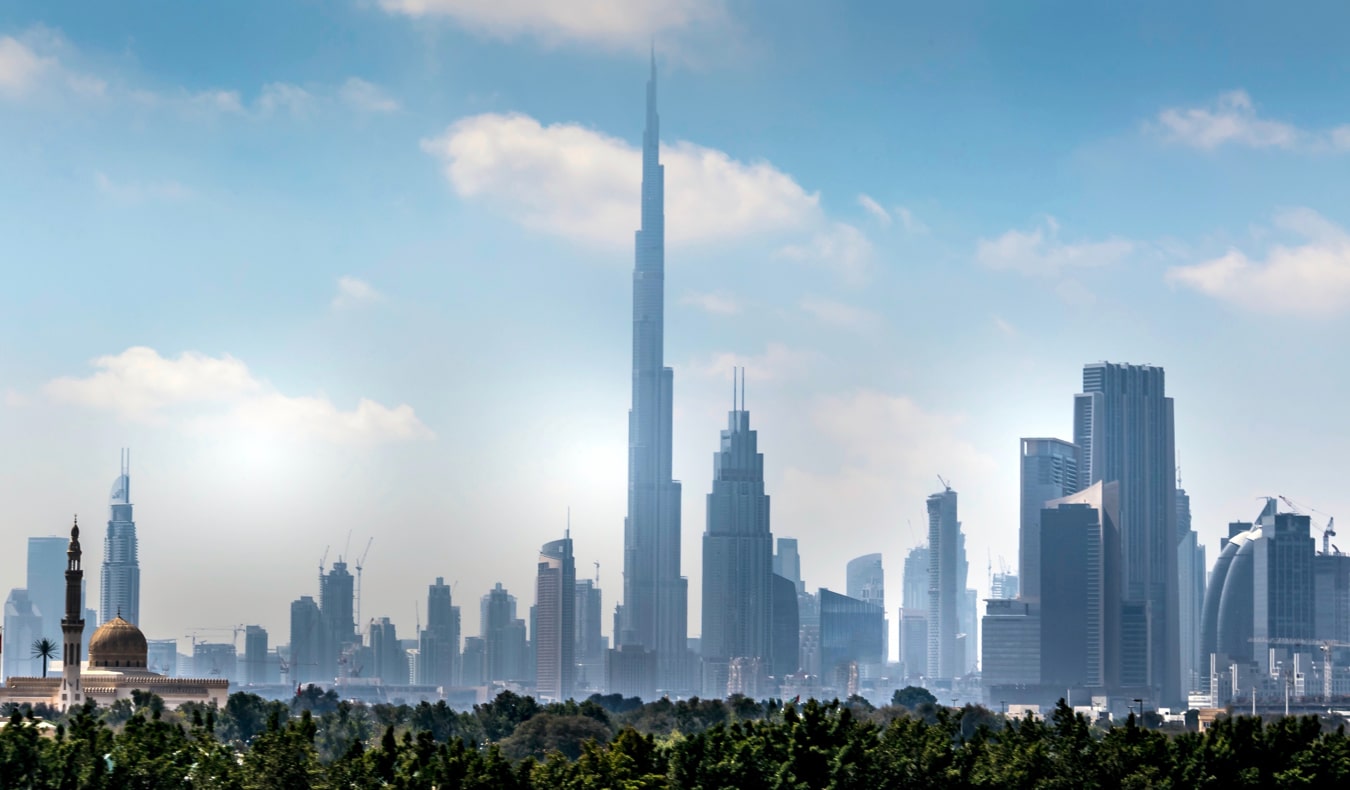 Updated: 8/2/20 | August 2nd, 2020
Dubai is a big stopover destination for travelers flying Emirates Airlines as they transit around the world (or Etihad passengers if they decide to visit from Abu Dhabi). It was how I ended up there. I was transiting to/from the Maldives.
As I explored the city, I came to realize the rumors I heard were true: Dubai was expensive.
But like every destination (except maybe Bermuda), I found plenty of ways to save and visit on a budget.
In Dubai, the ways to save are not obvious. They are hidden far beneath the surface as the city. Much like Las Vegas, Dubai is designed to extract as much money from you as possible.
Fortunately, I had some local friends share their secret tips with me during my trip. Today, I'm going to share those tips to help you save money in Dubai — and I'll share some of my favorite activities too!

How to Save Money in Dubai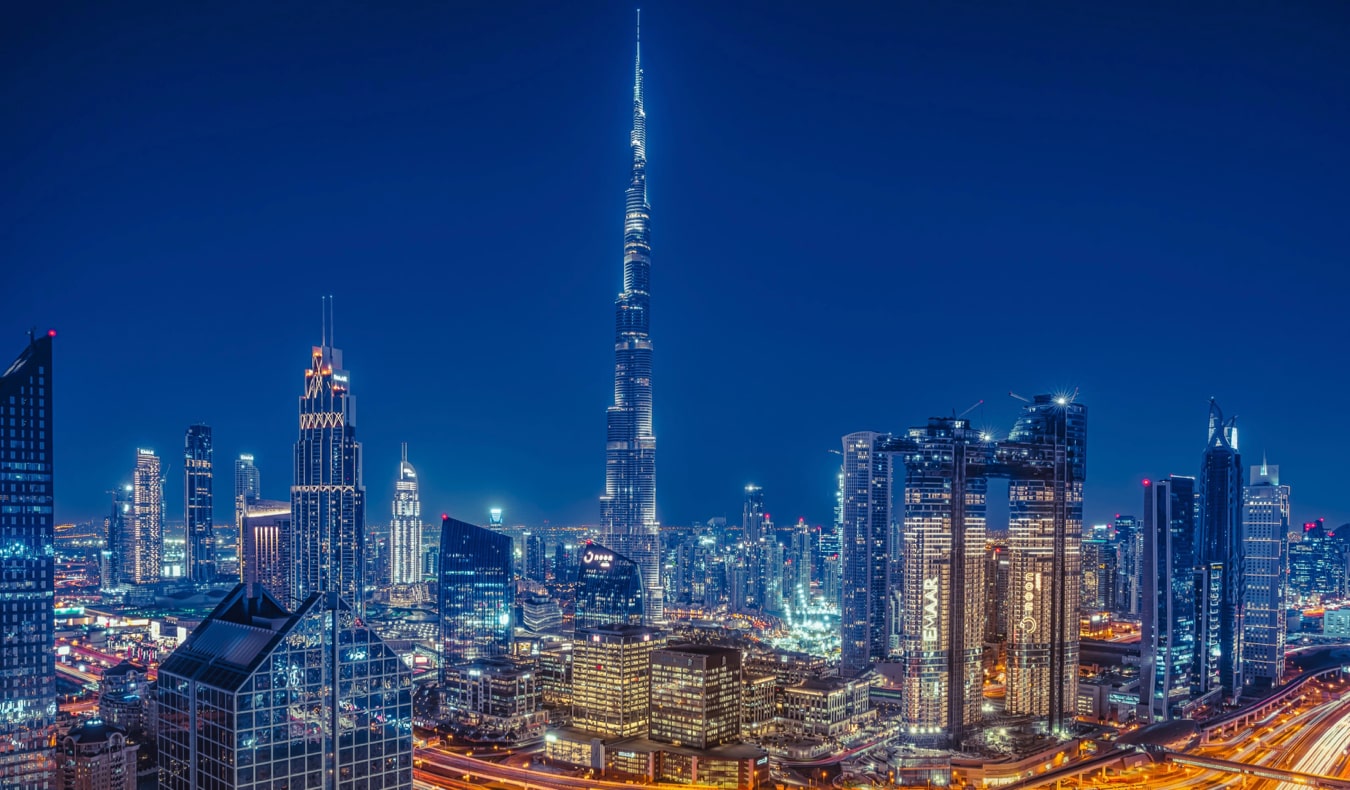 Dubai doesn't have to bust your budget but it easily can if you aren't careful! Like most cities with extremely high prices, many of the city's residents have found tips and tricks on how to squeeze every last dirham possible.
Use Groupon – Groupon is huge in Dubai and you can find tons of discounts, 2-for-1 specials, and deals on the website. If there is something you want to do, check there first as there is a high chance you'll find a discount (including eating out as there are a lot of restaurant deals here).
Get The Entertainer – The Entertainer, a magazine and app that offers discounts and specials on restaurants, hotels, and activities. There's one for the UAE that all locals swear by. You'll get 2-for-1 specials and discounts on attractions, restaurants, drinks, clubs, them parks, and hotels.
You can pick up a copy when you arrive in Dubai at supermarkets and bookstores, or find an online version on their website (the app costs 445 AED or $121 USD). The hard copy costs 495 AED ($134 USD) but can quickly pay for itself. Check for sign-up sales too. Sometimes you can find the app 50% off or get a free trial.
Find a cheap brunch – I strongly advise attending brunch, as it's a tradition among locals in Dubai and quite fun. Every Friday, locals flock to a midday buffet of unlimited drinks and food. As the day goes on, it often turns into debauchery that would make Nero proud.
However, brunch is not a cheap affair. Some cost as much as 700 AED ($190 USD). Therefore, knowing where the deals are very important.
Warehouse and Rock Bottom are two of the cheapest you'll find in the city, with prices between 150-300 AED ($40-80 USD) per person. For a good alcohol-free brunch, try More or Beirut.
You can ask people on Couchsurfing too. There's an active Dubai group on the site.
Attend a happy hour – The lifeblood of any drinker, happy hours are where you can go to save a buck: from McGettigan's drink specials (29 AED ($8 USD) for selected house drinks) to The Agency's 100 AED ($27 USD) bottle of wines. Dubai is FULL of happy hours (and drink specials can be found in The Entertainer too). To see what current happy hours there are in Dubai, check out:
Moreover, check out the app Guzzler, which also lists the current best happy hours in the city.
Eat in Old Dubai – Step away from the hotels, malls, and fancy souks meant to make you think you are in Aladdin and head into Old Dubai for cheap eats. Meals at restaurants in this area generally cost 35-62 AED ($10-17 USD). I really loved Al Usted, an Iranian restaurant near the Al Fahidi metro.
Take the metro – While the metro only really cuts through the middle of the city, it does go to the marina, airport, and Old Dubai. At 8 AED ($2 USD), it's cheaper than any taxi. If you do need to take a taxi, prices start at 12 AED ($3.25 USD) and go up 2 AED $(0.50) per kilometer.
To keep your transportation costs low, pick accommodation near a metro stop.
Know where the cheap accommodation is – Hotels in Dubai are expensive. Fortunately, all the major hotel chains have locations here so if you have hotel points, use them. Point redemptions are a bargain here. I used my SPG points for a night at the Sheraton for 10,000 points! (Start travel hacking today if you want to earn free hotel stays!)
If you lack hotel points or simply don't want to stay in one, there is a very active Couchsurfing community in the city. I would definitely recommend contacting residents before you visit and see if anyone has a room.
Airbnb is also an affordable option here. You can find private rooms starting at 128 AE ($35 USD) and entire apartments from 312 AED ($85 USD) — though only if you boo early (last-minute bookings will cost around double).
There are also five hostels in town that cost 55-146 AED ($15-40 USD) per night. I didn't stay in any of them, but some Couchsurfers told me they weren't great and most of them have less-than-stellar reviews.
Skip the booze – Outside the happy hours and all-you-can-eat brunches, drinking is expensive ($12 USD beers, $15-20 USD glasses of wine), so I would go easy on the drinking during your visit.

9 Things to See and Do in Dubai
Dubai doesn't have a lot of traditional "things to do" — it's not Paris, London, Hong Kong.
But it does have enough attractions to fill a few days. Some of my favorites are:
1. Enjoy the View from the Burj Khalifa – This is the tallest building in the world — by a whopping 200m (656ft) too! Standing 830m (2,723ft) tall, you can ascend to the 128th floor for 149 AED ($41 USD). From there, you get panoramic views of the city and desert.
When I went it was pretty hazy, but it still made for a beautiful contrast. I would highly recommend it (but don't pay to go to the 148th floor. It's not that much of a difference!).
At night, the building is illuminated by a spectacular light show of fish, palm trees, and other scenes while the fountain below dances to music. It's easily the highlight of the city.
2. The Dubai Mall – This was one of my favorite malls simply for the cool aquarium, ice skating rink, movie theater, large bookstore (though it didn't have my book), and all the little cafés that dot the mall.
It's worth a wander. You'll see a lot of people just hanging out here, drinking coffee, reading a book, chatting, and escaping the heat.
3. Jumeirah Mosque – This beautiful mosque is one of two in the city you can actually visit. It's small, consisting of one large room but there is a guided tour taking place each day at 10am and 2pm. It's 25 AED ($6.80 USD), comes with a great breakfast spread, and is more cultural information on Islam than a tour. But if you don't know much about Islam or the role it plays in the UAE, it's pretty interesting.
4. The Palm Islands – On this famous palm tree-shaped island, you'll find a large shopping walkway, the Atlantis resort, Aquaventure waterpark, and a host of fancy restaurants, bars, and clubs. It's beautiful to walk around and explore during the day (at night, it's pretty boring!)
5. The Marina – The marina area is surrounded by tall buildings and contains a beautiful boardwalk. You can see the fancy boats and get some stunning photographs of the harbor and skyline.
Be sure to check out Pier 7, which is seven floors of restaurants and bars on the water. I liked Asia Asia, with its gaudy Asian theme.
6. Souk Madinat Jumeirah – This souk (market) is a modern building designed to look like something out of Aladdin, but it's home to some incredible restaurants, like Agency, a modern wine bar with a huge selection of wines and yummy meat and cheese plates. There's a beautiful inner courtyard pond in this complex, too.
7. Dubai Museum – A small museum in Old Dubai with not a lot of information but some really cool displays. Opened in 1971, it showcases the history and culture of Dubai as well as life in the desert. There are also some interesting maps that let you track the development of the city from when oil was discovered in the 1960s to today.
At $1 USD admission, you can't go wrong!
8. Old Dubai – This is Dubai as it used to be. Markets (like the famous gold market) pepper the area, small merchant shops line the streets, and you can get lost in a maze of alleyways! Take a boat across the river, wander aimlessly, visit the Dubai Museum, eat at some of the traditional restaurants (there's also a lot of good Indian food here), explore the art district, and see Dubai as it is away from the glitz of the malls and high-rises.
9. Visit the desert – I didn't get a chance to do this during my visit but everyone — from friends to travelers to locals — said this is one of the best things to do in Dubai. Take a day trip or spend a night out in the desert. It's supposed to be beautiful.
Expect to spend around 200 AED ($55 USD) for a day trip into the desert.
***
While Dubai may appear expensive (and if you indulge in modern Dubai's nightlife, it will be), there are plenty of options to save money in Dubai without missing out on all the amazing activities this oasis in the desert has to offer.
Book Your Trip to Dubai: Logistical Tips and Tricks
Book Your Flight
Use Skyscanner or Momondo to find a cheap flight. They are my two favorite search engines because they search websites and airlines around the globe so you always know no stone is left unturned. Start with Skyscanner first though because they have the biggest reach!
Book Your Accommodation
You can book your hostel with Hostelworld as they have the biggest inventory and best deals. If you want to stay somewhere other than a hostel, use Booking.com as they consistently return the cheapest rates for guesthouses and cheap hotels.
Don't Forget Travel Insurance
Travel insurance will protect you against illness, injury, theft, and cancellations. It's comprehensive protection in case anything goes wrong. I never go on a trip without it as I've had to use it many times in the past. My favorite companies that offer the best service and value are:
Looking for the Best Companies to Save Money With?
Check out my resource page for the best companies to use when you travel. I list all the ones I use to save money when I'm on the road. They will save you money when you travel too.
Want More Information on Dubai?
Be sure to visit our robust destination guide on Dubai for even more planning tips!