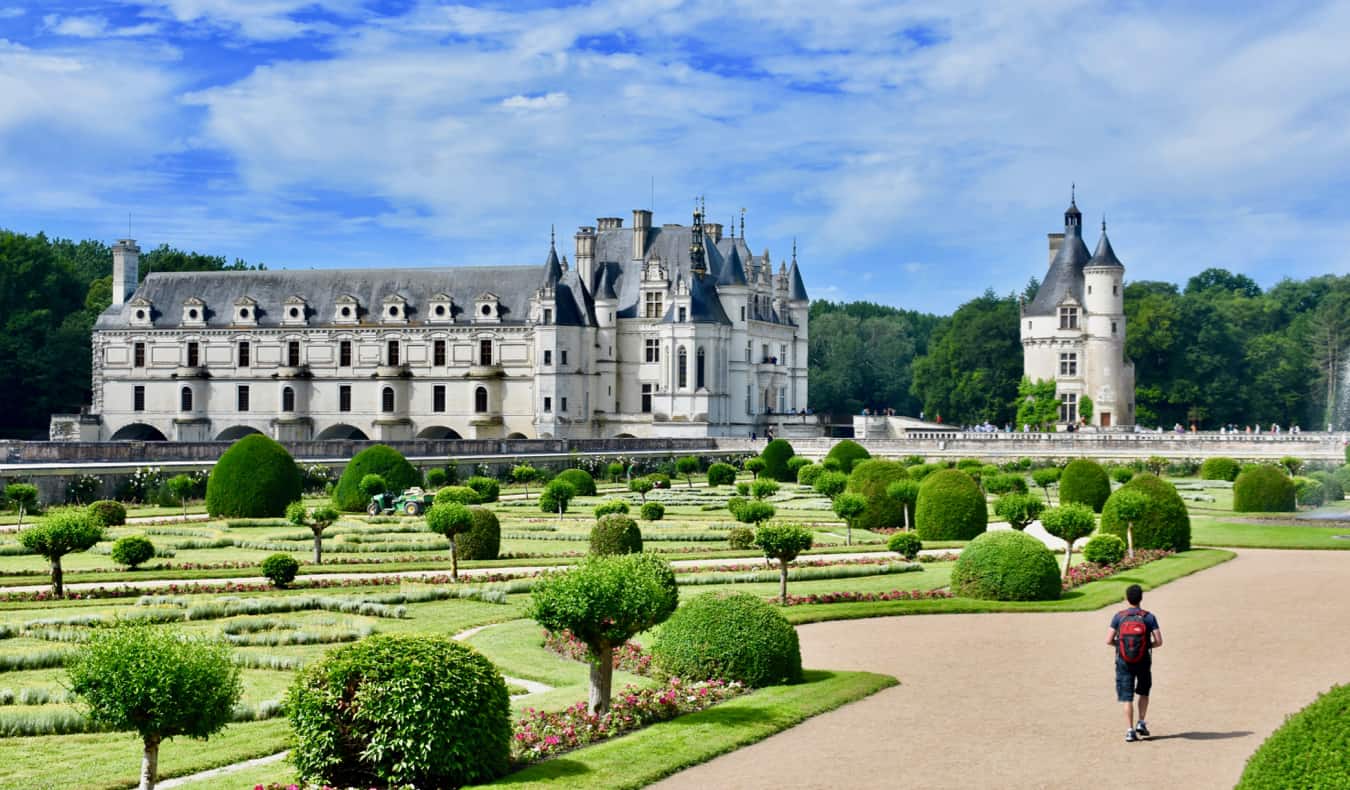 Posted: 2/12/2022 | February 12th, 2022
This post has been in the works for the last six years. I'd write it, delete it, write it once more, only to delete it again.
There just never seemed a right time to hit publish. As it so often does, life got in the way, destinations got backpacked, business got busy, and, eventually, COVID came and blew a hole in my plan.
The years went by in the blink of an eye and I was no closer to making my goal a reality.
And that goal? To quit blogging.
Now, don't get me wrong. I love what I do. I love travel. I love this website. I love the community we have here and that we're expanding The Nomadic Network. I love the students we help with FLYTE. And, as frustrating as it is sometimes, I love putting together TravelCon.
I love working in travel and I plan to continue to do so…just in different ways.
I've been running this website since 2008 and have written over 1,400 articles. That's roughly three million words.
Add in 300 destination guides and two books (one with three editions) and that's a lot of writing on travel.
In all that writing, I've laid out pretty clearly how I feel about travel and what it can do for you. I frankly just don't have much more to say on the subject. I feel I stopped really adding any new thoughts to the nature of travel years ago and that often I'm just rehashing topics I've talked about already.
And, as I wrote in a blog post a few years ago, the fundamentals of travel don't really change that much over time. Sure, apps, websites, and services come and go, but the basic why and how (travel like how locals live) remain the same.
Fourteen years after I started blogging from my living room, I've also changed. I like high-end restaurants as much as I love food trucks and street food. I'd often rather stay in a nice hotel with a comfortable bed than a hostel (I don't sleep as well as I used to and it's more productive for work).
Sure, I still carry a backpack, and sometimes I yearn to meet other travelers and so will stay in a hostel. But I don't do it as much as before. And, as a result, I don't have my ear to the ground for those hardcore budget travel tips and new apps the way I used to.
Last year, I've found balance in my life, and this year is going to be a continuation of that. Last month, I was approved for a mortgage, and, after this current trip to Mexico, I'm going back to Austin to buy a house. A house I would like to stay in for more than a few days at a time.
At the beginning of the year, when the team and I had our annual goal-setting meeting, I gave them more control over the website. They will be running the day-to-day operations, and Chris, our jack of all trades, is now our Director of Content.
I want to settle down more, start a garden, join social clubs in Austin, have more regularity in my life, and just be on the move less. I want to travel more intentionally, without always an eye toward "how can I blog about this." I don't want to take pictures of menus anymore or go around to grocery stores looking up prices.
And I want to write more books and that requires more focus and routine too. It's hard to write a book when you're always on the move.
In light of all this, I'm stepping back from blogging. Moving forward, this website will become more of a resource and less a personal blog. That doesn't mean I will never write a blog again. I will still have stories to tell. They will just be a lot less frequent and more sporadic. (Case in point: It is mid-February and this is the first thing I've written all year.)
Moreover, now that the pandemic has stopped wrecking our finances, we're going to bring in guest writers again, so there will be different voices that can talk more to various aspects of the road that I no longer can.
I'm sure as this blog changes, some of you will move on. After fourteen years, you've probably changed too — and I get that. I mean, there are very few blogs I started reading in 2008 that I still read today.
But, as I think of the next act in my professional career, "writing blog posts" is not really something I want to do as much. I'm going to focus on other aspects of travel — more books, big events, group tours, and community meet-ups — things that bring people together in real life and that take me out from behind the screen.
So, while we might not connect here as much, we'll connect in other ways. The fact that I meet people who have been reading the site since the beginning amazes and humbles me to no end. I still can't believe that I've been able to build a career around blogging about life on the road and sharing my tips and stories. I appreciate you all to no end.
But it's time to move on to other endeavors. After so many years, the timing is finally right.
P.S. – You'll still be able to find me on Instagram, Twitter, and Facebook and in our weekly newsletter, which isn't going anywhere.
Book Your Trip: Logistical Tips and Tricks
Book Your Flight
Find a cheap flight by using Skyscanner. It's my favorite search engine because it searches websites and airlines around the globe so you always know no stone is being left unturned.
Book Your Accommodation
You can book your hostel with Hostelworld. If you want to stay somewhere other than a hostel, use Booking.com as it consistently returns the cheapest rates for guesthouses and hotels.
Don't Forget Travel Insurance
Travel insurance will protect you against illness, injury, theft, and cancellations. It's comprehensive protection in case anything goes wrong. I never go on a trip without it as I've had to use it many times in the past. My favorite companies that offer the best service and value are:
Want to Travel for Free?
Travel credit cards allow you to earn points that can be redeemed for free flights and accommodation — all without any extra spending. Check out my guide to picking the right card and my current favorites to get started and see the latest best deals.
Ready to Book Your Trip?
Check out my resource page for the best companies to use when you travel. I list all the ones I use when I travel. They are the best in class and you can't go wrong using them on your trip.